Sign in or register for a JobTech account.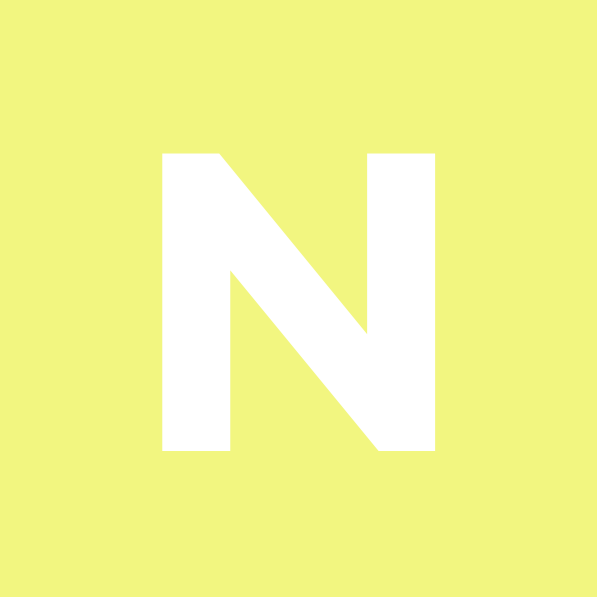 General Purpose

One Customer Delivery

Manager has ownership and responsibility of end-to-end Customer delivery across

all BGs in a CT/CBT. Point of contact

for Customer and Nokia for all aspects related to the delivery execution of all

Customer prospects and contracts.

Manages Customer satisfaction (CPVi/CES). Responsible for contracted business and

aggregated Customer financials covering revenue, sales margin, cost and cash

collection of HW, SW and Services of Customer deliveries for specific assigned

CT/CBT, and explores opportunities for Read more
upselling and cross-selling to the

Customer.

Main Responsibility Areas

Ownership of Customer interface for delivery

Executive interface for the Customer management for deliveries, and Customer satisfaction (CPVi/CES)

Contributes from Gate 3, and point of contact for the Customer interface from Gate 6 for contractual deliverables and execution (e.g. acceptances), with executive oversight

Empowered to work across the Nokia organization especially with Sales, BGs and BG Delivery managers towards executing Customer deliveries in line with contractual commitments and Gate 6 handover

Delivery accountability with empowerment from BGs in line with contractual commitments and Gate 6 handover1

Responsible for ensuring that the all BGs are meeting Nokia delivery commitments to the Customer as well as internal commitments

Accountable from Gate 3 early engagement, E2E and x-BG delivery approach selection, project initiation and planning, to post Gate 6 for all BGs involved. Responsibility of BG Delivery model creations and development remains in BGs and BG Delivery Manager is responsible of BG delivery under One CDM leadership

Accountable for x-BG contract execution post Gate 6, towards CT/CBT/CO Market Services and BGs/RBCs/GBCs/Services for all BGs involved

Accountable for x-BG delivery planning, execution, resource allocation, prioritization and escalation topics for all phases of Execute process

Supports BGs MoO requirements for reporting and governance aspects

Identify biz opportunities (e.g. upsell) and coordinate with Sales and BGs

Responsible for contracted business and aggregated Customer financials

Responsible for CT/CBT contracted business aggregated financials (Revenue, sales margin, cost & cash collection of HW, SW and Services), relying on BG's accountability for the business financials for their respective BG

Accountable for project portfolio performance and services performance reviews

Leads x-BG delivery parts of review meetings (ORM, BRM), and delivers input for MU/Market level governance

Provides input for Operational Dialogs on account level across Nokia

Chairs x-BG Governance on project execution performance reviews, both externally with the Customer and internally (PPR, Services reviews are still to be run by the lead BG with One CDM invited). For project specific governance, One CDMs are expected to regularly align with BG Delivery Managers on project related issues and updates

Guiding and securing delivery resourcing

Empowered to forecast, steer and performance manage work with BG Delivery Managers, SBMs, PMs on assignment basis (i.e. PMs/SBMs assigned to the BG Delivery Manager under One CDM leadership for duration of the project, while continuing to report to respective BGs)

Project feedback and escalation

Provides performance feedback on meeting the commitments made by BGs

Manages and resolves delivery escalations, including issues escalated from BG Delivery Managers

Support the definition of performance KPIs for projects and delivery, in line with the required deliverables and commitments

Align PM Processes and Tools in CT/CBT to secure

Customer focused E2E delivery

Position Requirements:

Self-Motivated,

passionate individual who thrives in customer facing environment

Must

be able to work in a fast paced, results oriented organization where

leadership, risk-taking, teamwork and commitment to execution are essential.

Team

building, the ability to listen, to be respectful of others and to influence

are critical personality attributes.

The

ability to manage in a matrix environment, where direct authority over key

resources is limited is essential to success.

Must

be extremely articulate with strong presentation skills, comfortable presenting

in front of senior level customer audiences.

Possess

executive presence and strong interpersonal skills to establish key

relationships with all decision makers.

Be

able to think outside the box to overcome political or technical objections.

Strong

leadership, influencing, facilitation skills, coupled with sound judgment;

Highly organized with strong focus on follow through and results

Deal

with ambiguous situations and work effectively with cross functional teams

Must

have strong understanding or be able to learn quickly the business and

technical aspects associated with Customer Care.

Ability

to collaborate with many cross functional organizations

Technology

or Engineering degree

At

least 12 years of work experience with 5-6 years of CARE experience

CARE/PDM

certification will be an added advantage

Apply now.
Skills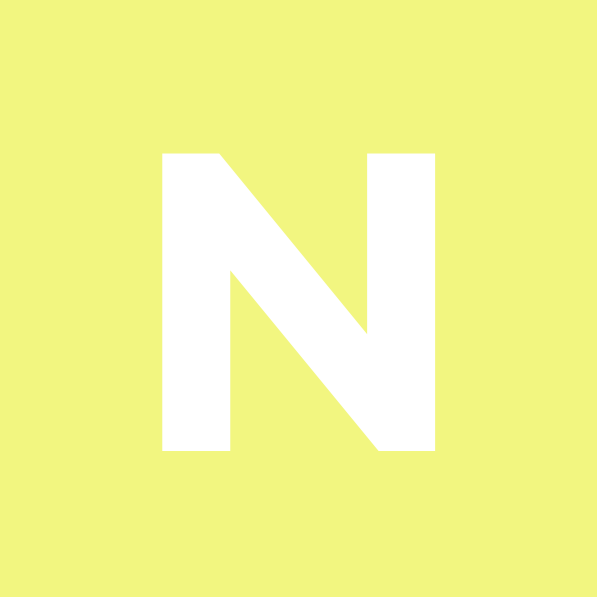 Summary

Nokia Software

Global Business Center is seeking a Solution Consultant Leader in Market APJ to provide in-depth

technical leadership and expertise, develop E2E (cross-domain) solutions architecture

& support complex deals. The

Pre-Sales Solution Consultant Leader will

lead a team of Solution Consultants and also helps identify cross-selling

& up-selling opportunities in key accounts/customer engagements.

Title: NSW Pre-Sales Solution

Consultant Leader

Reporting

Relationship: reports to the NSW Pre-Sales Market Leader

The

position has the following core responsibilities:

Lead the team

of Solution Consultants Read more
towards a common goal of driving standalone Nokia

Software Business in APJ

Drive the team

of Solution Consultants to become thought leaders and trusted advisors of

CXOs from CSPs.

Drive & track

the team towards pipeline generation activities for standalone NSW

business with the targeted accounts through focused initiatives like workshops.

Establish

thought leadership for NSW Solutions with APJ Customers

Lead and drive

consultative selling initiatives across engagements

Bring and maintain

technical expertise in NSW products and solutions and in Nokia end-to-end

solutions involving NSW products.

Guide the

Solution consultants so that they can lead NSW customer facing technical engagements,

understanding customer business, technical and operational paint points,

requirements and KPI's (use cases, integration points, etc.) and provide

subject matter expertise on complex cross-domain solutions.

Develop deep

understanding of key technology trends (standards, industry events, etc.).

Establish trusted

relationship with customers C-level technical decision makers, to align on

technology needs and roadmaps and identify cross-selling/up-selling

opportunities for Nokia and NSW.

Develop the

solution consultants to lead discussions on technical requirements and

gaps with Product Managers and System Engineers to ensure customer commitments

can be met, during pre-sales engagements and to make sure products and

services roadmap align with Market APJ

customers' long-term needs.

Lead technical

discussions with other Nokia Business Groups and 3rd parties to provide adequate

E2E solution to customers. Document end-to-end architecture including

Nokia and 3rd party products, associated interfaces and any adaptations

needed, to guide the pre-sales engagement and offers.

Support the

sales team in complex technical discussions and E2E solutions/architecture

presentation to customers.

Participate in

periodic reviews with Product Managers and Global teams to align on Market APJ technology trends.

Guide offer

solution strategy (product and services) for complex cross-domain offers,

working with domain pre-sales specialists as required, and, and leading

transfer of solution sold for deals to delivery teams.

Collaborate

with the broader NOKIA and partners to design joint solutions and support

joint sales engagements.

Strictly adhere

to the published NOKIA SELL & NSW processes.

Complete all

administrative assignments comprehensively and on-time.

Represent NOKIA

in a professional and an ethical manner.

Travel to customer

meetings and related business activities can be up to 2 to 3 days a week

in APJ territory.

This

job description list of responsibilities can be modified, added or negated at

any time by your supervisor.

Key

experience and skills required:

15+ years of work

experience in software engineering in product management, sales

engineering/pre-sales, bids and proposals, or system engineering).

People management

Experience of managing team size of 10 for a minimum of 5 years

Detailed knowledge of

products within Nokia's or equivalent software products (OSS, BSS, SDP,

IoT, etc.).

Intimate

technical knowledge of technical knowledge of telco networks (Fixed &

Mobile, IMS, Cloud networks) and protocols.

Master level education in

Electrical Engineering, Software Engineering, Computer Science or

Telecommunications Engineering.

Ability to discuss

detailed technical issues with customers and management.

Excellent English verbal

and written communication skills required. Other Market specific languages, a plus or required.

Strong interpersonal

capabilities and customer intimacy.

Creative 'out of the box'

thinker.

Exceptional work ethic,

the ability to work independently, self-motivated, driven and a strong

desire to succeed.

Apply now.
Skills