Sign in or register for a JobTech account.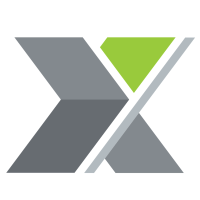 We are looking for experienced security professionals who can help our clients achieve a secured environment for their applications and web information. You must have strong experience in performing penetration testing and vulnerability management services for applications, network systems, operating systems and databases. Candidates should have experience with black box, grey box, and white box testing. Selected candidates will work on a whole-of-government platform that hosts close to Read more
500 web applications.
Responsibilities

Conduct security assessments such as penetration and vulnerability tests

Keep updated on knowledge of the IT security industry: including awareness of new or revised security solutions, security standards, trends / best practices, offensive techniques and tools

Perform Blackbox/Graybox testing of Web/Mobile/Thick client applications

Perform Network Vulnerability Assessments and Penetration Testing

Risk Evaluation of observed vulnerabilities based on common risk scoring techniques such as CVSS

Knowledge-share with team on techniques and results

Create detailed report of findings and recommendations after testing is complete and present to stakeholders

Coordinate with developers/stakeholders on the findings for appropriate fixes

Stay up-to-date in current tools, techniques, and vulnerabilities to incorporate into testing practices


Requirements

Minimum 3 years experience in specifically Security Testing function

Degree in Computer Science / IT Security or other related disciplines

OSCP or CREST CRT Certified

Minimum 3 years expereince in Security Testing

Should have an overall exposure and understanding of Application and Network Security testing

Strong knowledge of the OWASP Top 10, OWASP Mobile Top 10, SANS top 25. Detailed knowledge of common web application attack vectors such as SQL injection, CSRF, XSS, Session Management issues, Insecure Direct Object reference, Click jacking, buffer overflows, etc.

Experience in manual application penetration testing of web- based applications, thick- client applications, mobile applications, web services, API s etc.

Experience in Source Code Review of applications
Skills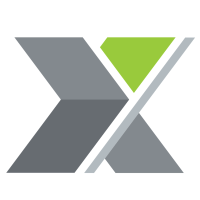 Responsibilities

Work closely with project teams to draft, review, negotiate and track a variety of contracts for IT services

Advise internal stakeholders on implications of contractual terms

On all standard and non-standard contracts, provide redlined recommendations and lead or support contract negotiations with clients

Maintain contractual records and ensure proper documentation of all contracts


Requirements

Legal degree required and experience in IT services related contracts preferred

Ability to work in a fast paced and dynamic Read more
environment to meet deadlines

Meticulous with excellent written and verbal communication

A team player with excellent interpersonal skills and ability to communicate and influence effectively at all levels
Skills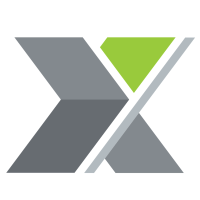 This job position is suitable for individuals who are constant learners, problem solvers and multi-taskers. Candidates who thrive in a fast-paced environment, steps up to face challenges, and are able to deliver results, are welcome to apply. We are looking for candidates who are interested in deployment, storage, backup, networking, and cloud solutions.
Responsibilities

Responsible for the setup, configuration, efficiency, hardening and reliable operation of Windows-Based Servers &/ Linux Servers

Ensure Read more
the uptime, performance and security of the servers

Analyse, isolate and resolve both network and physical issues timely; make recommendations for future upgrades

Develop technical documentation and SOP procedures

Acquire, install, or upgrade computer components and software

Maintain backup including system backup, application backup, etc

Requirements

Knowledge and experience in Microsoft stack technologies such as Windows Server, IIS, MS SQL Server &/ Linux operating systems applications

Experience with Powershell / Shell / Python scripting will be an advantage

Basic networking skills

Good communication skills, and is able to work both independently and together with a team

Diligent and careful when performing tasks at hand

Able to work on an on-call basis (after office hours and weekend activation)

Fresh graduates are welcome to apply!
Skills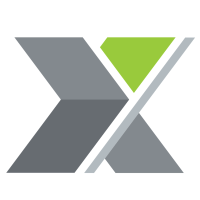 Xtremax Pte Ltd is an established, award-winning digital solutions agency.
Since 2003, we have grown into a strong strategic business partner with various Singaporean government bodies, large organisations, MNCs, local businesses and educational institutions.
Today, Xtremax is a large family network of over 300 professionals across the region, including Singapore (HQ), Bandung, Indonesia and Kuala Lumpur, Malaysia.
With a vast portfolio of creating top-notch digital applications and our commitment to interactive Read more
design, strategic content-planning, continual innovation, and leveraging the latest technology, we are committed in delivering excellence to our clients.
We are expanding and actively looking for an experienced and highly motivated individual for the Technical Support Lead/Service Desk Manager role.
Responsibilities

Provide customer support by answering phone and email enquiries

Solve issues or requests raised by customers

Respond to technical issues in a timely manner

Keep track of service requests to meet service KPIs

Follow standard operating procedures, and respond professionally

Communicate effectively between customers and development team on escalated issues

Requirements

Minimum polytechnic diploma in IT, computer engineering, or relevant experience

Preferably have knowledge in ASP.NET / PHP

Good interpersonal and communication skills

Strong analytical and problem solving/troubleshooting skills

Strong interest in technology, and good coding skills
Skills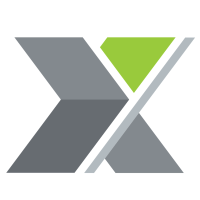 *Candidate must be able to come by our Singapore Office to take a test*
Xtremax is looking for IT talents with programming experience and a real passion for technology. You'll be working in a team and be involved in the development of web applications, responding to issues and addressing general day-to-day programming matters.
Responsibilities

Development of ASP.NET Web Based Solution
Customize Content Management Systems like Sitecore and Sitefinity using ASP.NET
Collaborate in a Read more
team with Source Codes Management Systems like GIT
Develop test plans and cases
Advance technical and functional documentation according to the adopted methodologies

OR

Development of Java Based Solution
Collaborate in a Team-Based environment with Source Codes Management Systems
Develop test plans and cases, as well as, the technical and functional documentations according to the adopted methodologies.

Requirements

Strong communication skills and an independent learner
Basic understanding of ASP.NET, C#, Javascript, HTML
Familiar with object oriented programming language
Programming experience gained from a commercial role or studies
Well-versed in Java technologies
Basic programming experience gained from a commercial role, your studies or similar
An understanding of HTML
Skills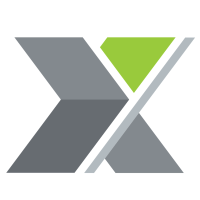 We are expanding and are actively looking for an experienced and highly motivated talent for the Business Development Manager role at Xtremax. You'll be working with the BD team to generate sales leads in a fast-paced and collaborative environment.
Responsibilities

Prospect, aggressively source and secure for new clients by networking or other means to generating interest from potential clients

Grow and retain existing accounts by presenting new solutions and services to Read more
clients

Possess a thorough knowledge of the market, and the solutions and services Xtremax provides

Participate in pricing and tender adjudication with senior management

Identify new and incremental revenue opportunities aligned with Xtremax's strategy

Develop and execute sales strategies to increase market awareness of company's services and solutions

Requirements

Good interpersonal, management and decision-making skills

Positive attitude and result oriented

Proven track record in B2B or B2G sales

Able to work both independently and with a team under pressure

Candidate must possess at least a Bachelor's Degree

Minimum 4 years of relevant working experience
Skills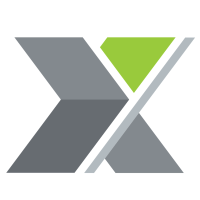 As a Digital Consultant at Xtremax, your primary responsibility will be delivering solutions to Government agencies.

This journey entails:

Meeting clients and empathizing with their pains in order to churn out the right solutions.

Being a story teller of your own proposals in order to captivate your audiences.

Expanding your skill sets in order to improve your consultancy.

You will be working closely with project managers, designers and developers to ensure your proposed Read more
solutions are feasible and see the light of day.


More importantly, we believe in continual learning.

At Xtremax you will be given opportunities to learn new skills relevant to your role and the guidance to find bearings that are right for you.

You will be joining the Digital Consultant team in bi-weekly brown-bag sessions to expand the breadth of your capabilities.

We value ownership of your own works, and effective communication with your peers is a pre-requisite.

We do not look for perfect, just, better.

Requirements

Degree in any discipline / General Assembly

Open-minded, and willing to learn

Flexible and dynamic team player

Comfortable in new environments, and unafraid to speak up

Eye for details, with ample knowledge of visual design principles

Keen interest in technology, and familiarity with current digital trends

Good presentation and listening skills

Relevant experience in UI/UX is preferred
Skills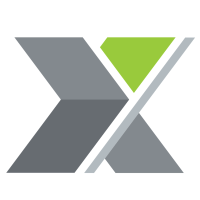 Responsibilities

Processing daily transactions and funding requirements, updating relevant data and transactions in the accounting and management system;

Preparing management reports and assisting in the review of financial reports

Liaising with accounting agents on financial accounts and statutory filings and assisting in the review of financial reports;

Preparing accounting reconciliations, review of company accounts and liaison with external auditors;

Coordinate, develop, maintain and update written policies and procedures over the financial reporting process Read more
and financial controls

Requirements

Committed and motivated individuals who are meticulous, have an eye for detail, and enjoy working in a fast-paced dynamic environment

Good communication, analytical and interpersonal skills

Relevant accounting diploma and accounting work experience

Working experience with accounting software systems is preferred
Skills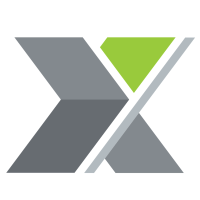 Responsibilities

Manage and observe system, network, application and service alerts

Provide quick and effective Incident Response for detected/reported cyber security incidents and generate security reporting and metrics as required

Provide timely response to all security issues reported by customers

Document the resolution of incidents and problems

Raise any security incidents to next level of response


Requirements

Diploma in Computer Science/Information Technology or any relevant experience

Good command of spoken English

Able and willing to work on weekends Read more
and public holidays

Able and willing to work for 12-hr shift rotations

Able to work in a fast paced environment both independently and as a team

Fresh graduates are welcome to apply, training will be provided

Prior experience in IT Security will be preferred
Skills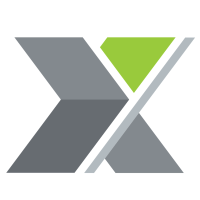 Xtremax Pte Ltd is an established, award-winning digital solutions agency. Since 2003, we have grown into a strong strategic business partner with various Singaporean government bodies, large organisations, MNCs, local businesses and educational institutions. Today, Xtremax is a large family network of over 300 professionals across the region, including Singapore (HQ), Bandung, Indonesia and Kuala Lumpur, Malaysia. With a vast portfolio of creating top-notch digital applications and our Read more
commitment to interactive design, strategic content-planning, continual innovation, and leveraging the latest technology, we are committed in delivering excellence to our clients.We are expanding and looking for talents who have a good eye for detail and are problem solvers. Candidates who work well in a fast-paced environment and able to multi-task are welcome to apply.
Responsibilities

Establish networking environment by designing of system configuration

Able to maximise network performance through monitoring of performance, and ensure that system is available and reliable

Troubleshoot network problems and outages, and resolve issues

Enforce policies to secure network system

Installation of various network devices and services

Requirements

Strong analytical and problem solving/ troubleshooting skills

Good communication skills

Experience in CISCO ASR1002, F5 Load Balancers would be an added advantage

Candidates with CCNA certification are preferred

Preferably with experiences in IT industry
Skills