Sign in or register for a JobTech account.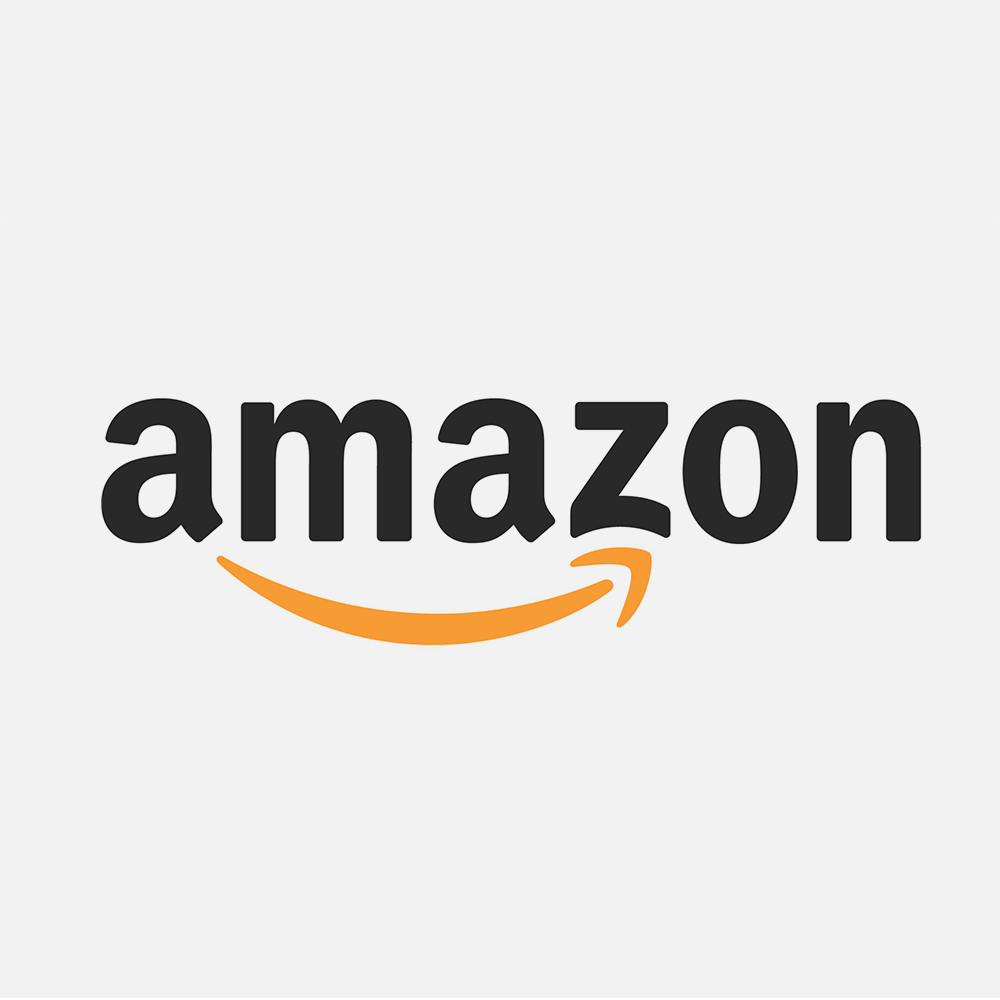 AWS is looking for Solutions Architects to technically enable partners in the Contact Center space and integrate with Amazon Connect. This is a highly technical position for someone who can dive deep, build AWS-optimized architectures, and develop a long-term strategy with AWS partners, business development, and service teams. The ideal candidate can write code, has hands-on experience integrating contact routing platforms with WFM, CRM, and other applications used Read more
in Contact Center operations. Candidates should be comfortable working on large solutions that involve multiple vendors and have a strong understanding of operational KPIs commonly used in Contact Centers.In this role, you will have the opportunity to work with top Contact Center consulting partners, carrier partners and 3rd party products that integrate with AWS services.Previous experience with AWS is desired but not required. This is a more hands-on position than most other Solutions Architect positions, and will require good coding skills and an ability to think strategically about 3rd-party solution integrations.Preferred location for this role in Singapore.Amazon is an Equal Opportunity-Affirmative Action Employer – Minority / Female / Disability / Veteran / Gender Identity / Sexual Orientation.
Skills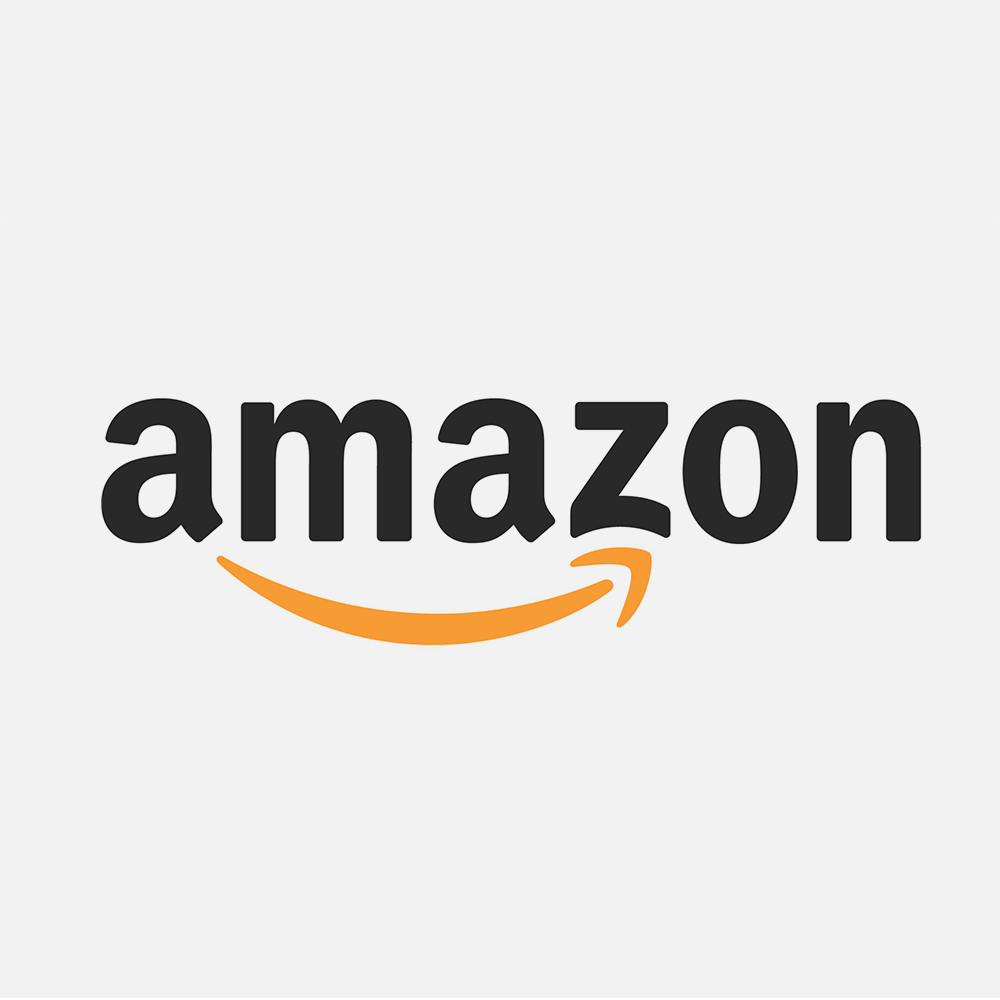 Amazon Web Services (AWS), a subsidiary of Amazon.com, is the industry's leading cloud computing platform. The AWS Startup team is seeking a talented, experienced, self-directed Program Manager to join the ISV team that is responsible for driving adoption of the AWS platform by startups globally.In this role, you will be responsible for owning and executing key ISV programs across AsiaPac & Japan (APJ). You will be required to Read more
identify, develop and execute regional startup programs for APJ, in collaboration with the ISV and Marketing team. You must be able to directly understand and relate to the startup experience, have an innate understanding for entrepreneurs, company founders and technical decision makers at early stage companies, and be passionate about helping build new ideas for the startup community. Ideally, you are someone that has had experience designing and developing new products targeted at the startup community. You should be familiar and interested in driving innovation in customer facing products, and have a track record of owning successful, metrics driven development plans. You must be able to work with and influence different teams across organizations to work toward a common development goal.The ideal candidate will have a strong program management background with experience leading medium to large projects. The candidate will also have a business development background with strong ability to earn trust with startup founders, as well as work cross-functionally across the Amazon organization. A keen sense of ownership, drive, and scrappiness is a must.Roles & Responsibilities:Work closely with customers, ISV Marketing, and specialist teams across the organization to understand the needs of entrepreneurs and how to help them meet those needs to achieve growth.Research and ideate potential solutions to process gaps and hurdles in the startup experience.· Develop and execute on new ISV Programs at the country or APJ level.· Implement customer usage metrics & reporting, with a strong focus on improving customer experience.· Manage the entire lifecycle of the initiatives you are responsible for, including showing operations success and developing on further iterations.
Skills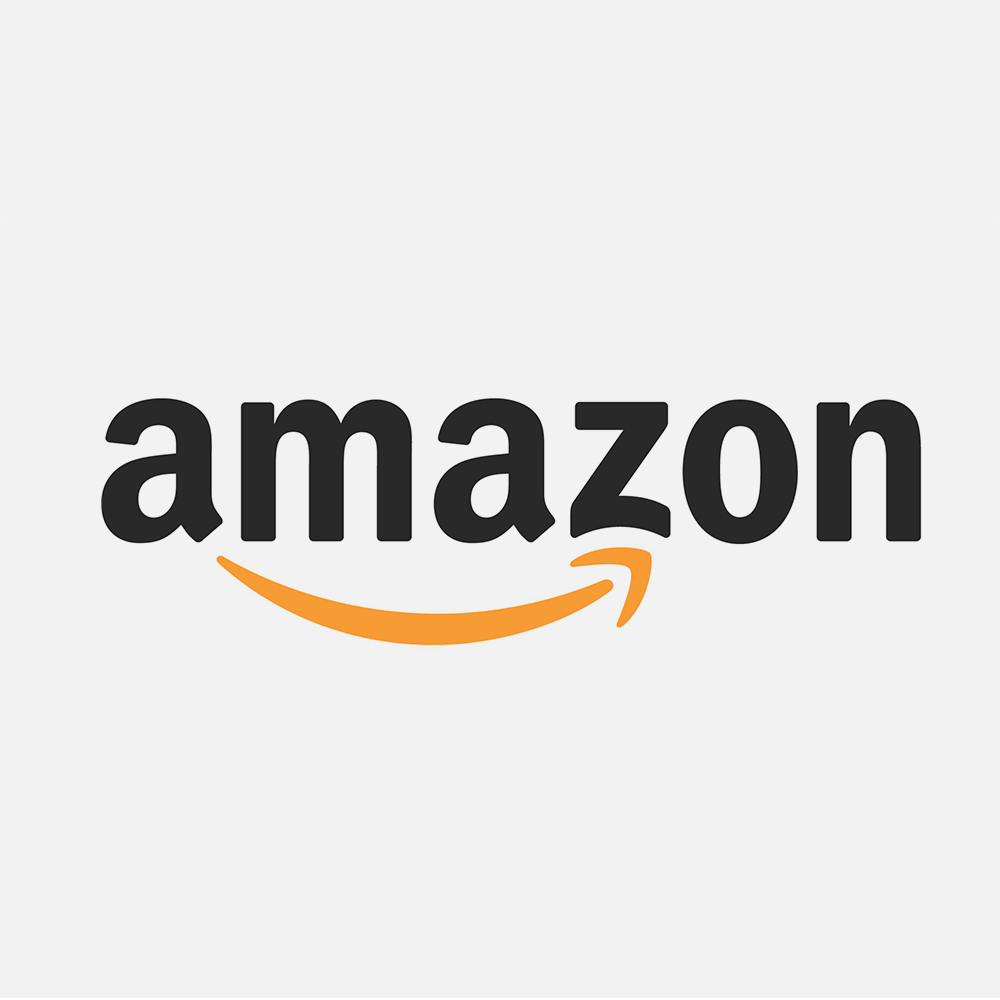 Would you like to influence cloud computing adoption in the Singapore Education market? Would you like to be part of a team focused on increasing awareness and adoption of Amazon Web Services by engaging with schools and universities who are reinventing their IT strategy by adopting cloud computing? Do you have the Education industry experience and the sales background necessary to help further establish Amazon as a leading Read more
cloud platform provider?As an Education Account Manager within Amazon Web Services (AWS) focusing on the Singapore Education segment, you will have the exciting opportunity to help shape and deliver on a strategy to build mind-share and broad use of Amazon's utility computing web services and platform. Your primary responsibilities will be to prospect and open up new accounts across the broad Education market in Singapore. You will also need to identify key partners that will help extend our reach in schools and universities in the local market.The ideal candidate will possess both a business background that enables them to drive an engagement and interaction with Education decision makers and Education technology and service providers, as well as a technical background sufficient to enable them to easily interact with software developers and architects. The candidate should have a successful track record of meeting sales targets and a knack for opening new accounts. A keen sense of ownership, drive, and scrappiness is a must.Roles & Responsibilities:· Serve as a key member of the Education team in helping to drive the success of the Singapore AWS Education and Not-For-Profit business.· Identify specific prospects/partners to approach while communicating the specific value proposition for their business and use case.· Fill the business development pipeline by engaging with prospects, partners, and key customers.· Work closely with the customer base to ensure they are successful using our web services and making sure they have the technical resources required.· Understand and exploit the use of Salesforce.com and other internal Amazon systems.· Prepare and give business reviews to the senior management team regarding progress and roadblocks to closing new customers.· Handle a high volume of engagements and the fast pace of the cloud computing market· Experienced with managing broad customer segments (Education, Education Technology and Service providers, Not-for-Profit) and solution selling ability· Relevant technical knowledge is helpful.
Skills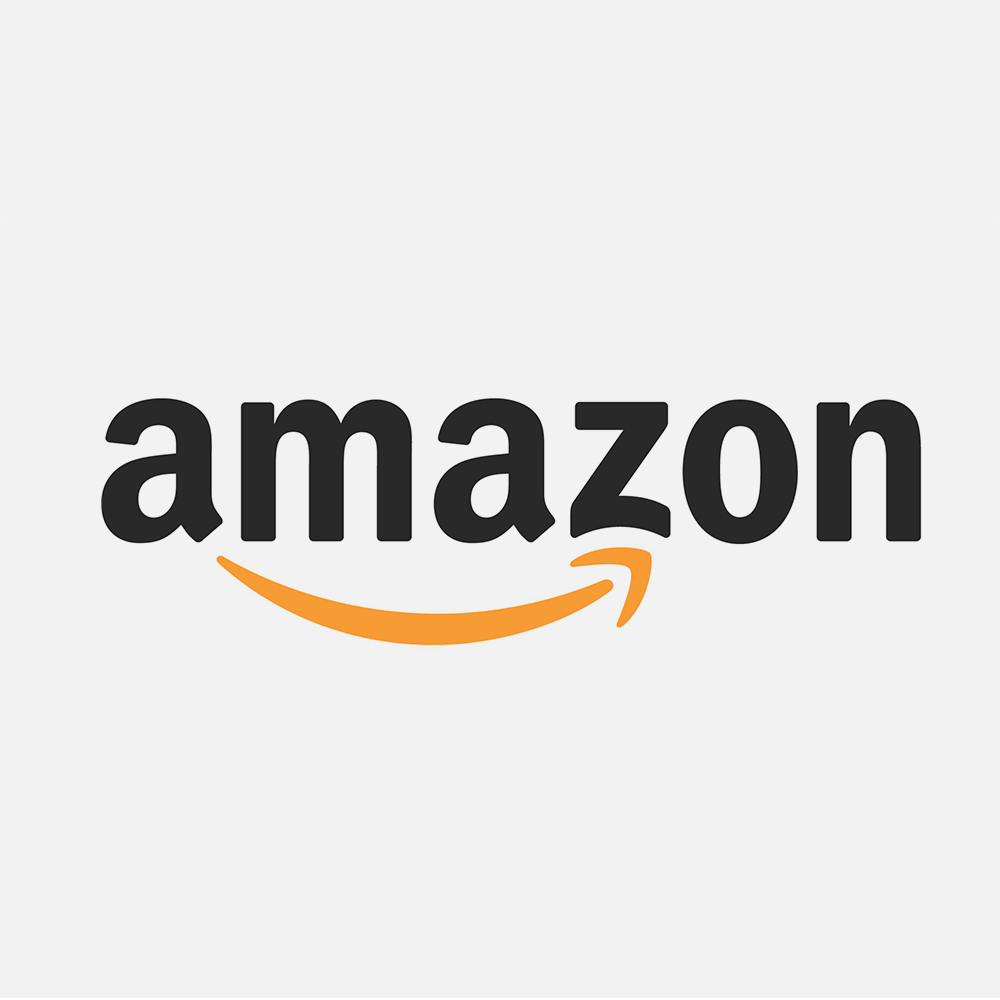 Would you like a career that gives you opportunities to help customers and partners use cloud computing web services to do big new things faster and at lower cost? Do you want to work for a company that aims to be the most customer and partner centric company on earth?Our AWS Professional Services team in ASEAN is hiring a Partner Enterprise Services Manager to develop and execute its Read more
Partner enablement and Services Sales strategy, to enable AWS Professional Services and its partners to go deeper into more of AWS's most strategic commercial enterprise customers to drive meaningful innovation and business outcomes.The vision of the AWS Professional Services business is to "accelerate customer value from adoption of the AWS platform and to add momentum to the AWS partner ecosystem (SI's and ISVs) by providing consulting and implementation services, with an emphasis on engagements requiring in-depth expertise on the newest AWS technologies and related best practices". After engaging with literally thousands of enterprise customers around the world, we know that Customers get the best outcomes when AWS Professional Services and AWS Partners team and effectively work together. AWS continually invests in its partners to help them build capability, capacity, and offerings so they can consistently delight AWS customers.In this role, you will develop and execute the AWS Professional Services Partner Enablement and Services Sales strategy to help AWS Professional Services and our AWS SI partners build capability, capacity, and offerings so they can consistently delight AWS customers. Succeeding in this role will require coordination across many internal AWS teams and external AWS Partners, with impact and visibility at the highest levels of the company.The successful candidate must have exceptional leadership skills, problem solving skills, executive stakeholder engagement skills, strong business judgment, and demonstrated experience working with cross-functional teams. We are looking for a proven ability to execute both strategically and tactically, and someone who is excited to take on new, ambiguous projects.Responsibilities include:· Build ProServe and Partner engagement - collaborate with AWS and APN Partner Consulting teams, Global Specialty Practice Leads, Service Line Growth Leads, to build a growing business through development of joint GTM plans, joint offers, campaigns, collateral, tools, enablement and teaming plans to drive AWS adoption with Partners· Drive outcome based cloud transformation with customers - develop long term Cloud Strategy with Partners, identify & develop specific opportunities and supporting business cases, manage issues and risks· Support the commercial relationship - plan and implement a portfolio of projects, including budget & deliverable responsibilities, drive proposal construction, including estimations and deal pricing, conduct contract negotiations & execute contracts· Be an advocate - work with AWS engineering teams to convey partner and enterprise customer feedback as input to AWS technology roadmaps· Think big - lead strategic Partner transformation programs, construct large, complex multi-month programs which include multiple ProServe engagement services· Educate and equip AWS internal teams with the assets and training to be able to position and qualify opportunities for AWS Professional Services to accelerate time to value and lower the risk of customer cloud programs· Generate AWS ProServe + SI Partner public references
Skills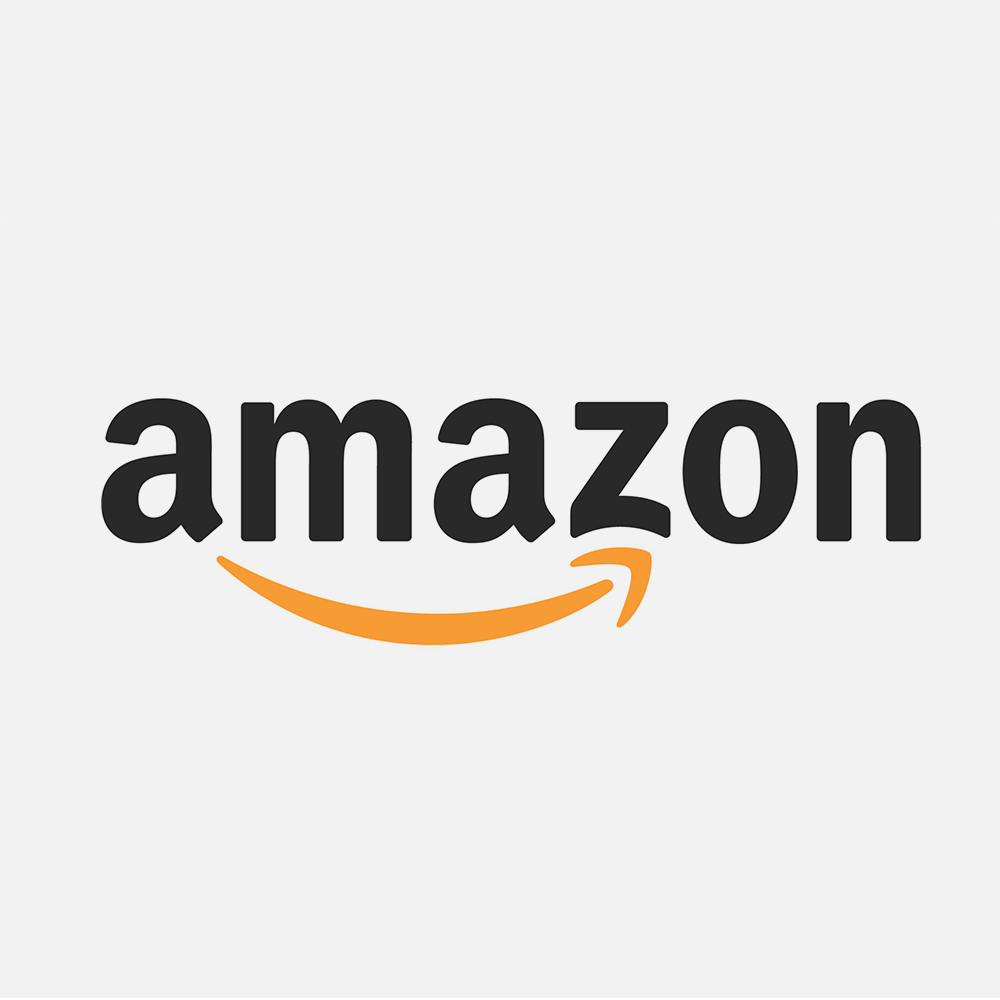 Amazon Web Services (AWS) provides companies of all sizes with an infrastructure web services platform in the cloud ("cloud computing"). With AWS you can requisition compute power, storage, and many other services – gaining access to a suite of elastic IT infrastructure services as your business demands them. AWS is the leading platform for designing and developing applications for the cloud and is growing rapidly with hundreds of Read more
thousands of companies in over 190 countries on the platform.Cost and operational effectiveness to support the adoption of new cloud technologies is key to accelerating the business and technological benefits of the AWS platform. Amazon has consistently innovated not only in a technological sense, but also to meet the evolving commercial needs of our customers. The AWS cloud offers customers an alternative consumption model that differs from how businesses have traditionally bought IT by focusing on paying only for what you need and use. We're looking for a hands-on and motivated self-starter who's passionate about inventing, simplifying, and scaling tools and processes to help customers implement new cost planning, optimization, and management processes, purchasing strategies, and cross-functional collaboration to embrace cloud technologies at scale and to ensure long-term customer success.As Cloud Financial Management Lead in ASEAN, you will have the exciting opportunity to lead the strategy and execution of our Cloud Financial Management team across multiple countries. You will work with the region's largest and most complex customers to develop, pilot, and evolve these practices. You will work cross- functionally with internal teams to help our customers adopt best practices at scale. This will include generating and providing recommendations on how customers can optimize their usage of AWS, working to re-engineer internal people and processes, and working with partners to ensure ongoing success. You will have superb communication and customer-relationship skills, outstanding analytic insight, and be a passionate advocate for AWS customers to other internal parties.ROLES AND RESPONSIBILITIESThe Cloud Financial Management Lead is responsible for leading the team, defining the team charter and vision, hiring and onboarding the team and executing against our vision. This individual will need to influence senior customer stakeholders, collaborate effectively with internal end-users and cross-functional teams to solve problems, implement new solutions, and deliver successfully against high standards. Some core responsibilities include, but not limited to:· Drive growth in customer maturity in Cloud Financial Management across ASEAN, and position AWS as a differentiated business partner that supports customer commercial success· Drive at-scale outcomes through account teams, support, partners, and/or professional services teams by creating engagement methods and mechanisms that make sense for these teams and the end customer· Enable our customers to "self-serve" and no longer be reliant on "hands-on" support· Leverage analytical tools to formulate and deliver meaningful recommendations to customers on optimizing their AWS usage· Communicate, establish, measure and manage KPIs/metrics to track programmatic progress and success of transformation and optimization within customer organizations· Understand and communicate billing, forecasting and budgeting best practices· Gather insights from the business, develop opinions and present solutions to Sales Leadership and service teams, and be the advocate internally for customer experience issues.· Represent the "voice of the customer" to Global Business Operations, Billing and Accounts Receivables teams to help define and improve processes and systems to improve customer experience· This is a hands-on position - the ideal candidate must be willing to "roll up the sleeves" and work with stakeholders across the extended AWS APAC commercial organization such as Business Practices team, AWS Legal team, and the AWS Billing and service development teams.#awssingapore
Skills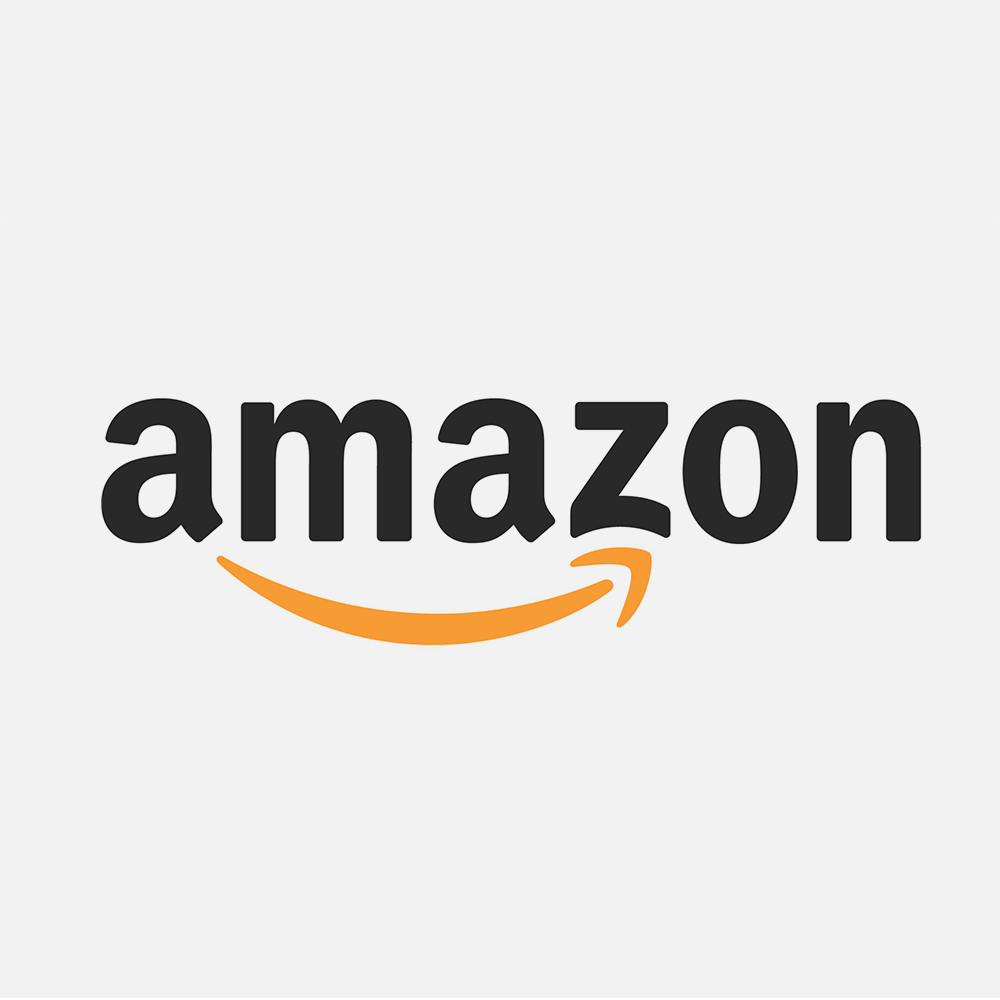 Are you passionate about working with B2B Startups to develop, deploy, and operate their applications on AWS at scale? Do you want to guide these partners to adopt agile development models and implement cloud native architectures on AWS? Do you have a unique combination of deep technical knowledge, interpersonal skills, and the ability to think strategically? Do you like learning new things everyday and work with cutting edge Read more
technologies?As a Sr Partner Development Manager, you will engage emerging Independent Software Vendor (ISV) startups to accelerate enablement, platform adoption, and business success. Activities include AWS Partner Network (APN) program management, AWS platform adoption success, and go-to-market (GTM).The ideal candidate is an accomplished leader with a strong background in technology, experienced at influencing innovation with ISV technology partners and with the presence to engage with decision makers at the executive level. You will have strong business development, product management, strategic alliances, and entrepreneurial skills. You can demonstrate an ability to think strategically about new business models, solution selling, and show prior solution and program successes.Key Responsibilities:· Develop partner plans and initiatives to get our key ISV Startups enabled and go-to-market (GTM) ready· Orchestrate different resources within the AWS organization to support ISV partner Sell-With and GTM activities and create/ maintain a long-term, scalable joint GTM model that drives partner and customer success.· Be the go-to resource for ensuring key high-profile joint sales opportunities and campaigns are sourced, developed and closed.· Drive sales execution across activities, including coordination of lead generation-related and joint sales enablement activities between your ISV partners and the AWS field organizations.· Broker internal resources, tools, references and/or investments needed to execute on the business plans in order to help meet the set goals.AWS is one of Amazon's fastest growing businesses, servicing millions of customers all over the world, reshaping the way global enterprises consume information technology, and powering the developers who are building the next generation of global industry leaders. AWS customers include some of the most innovative startups like Netflix, Airbnb and Instagram, as well as some of the largest global enterprises like Shell, Unilever, Hitachi, Sharp, and Samsung.
Skills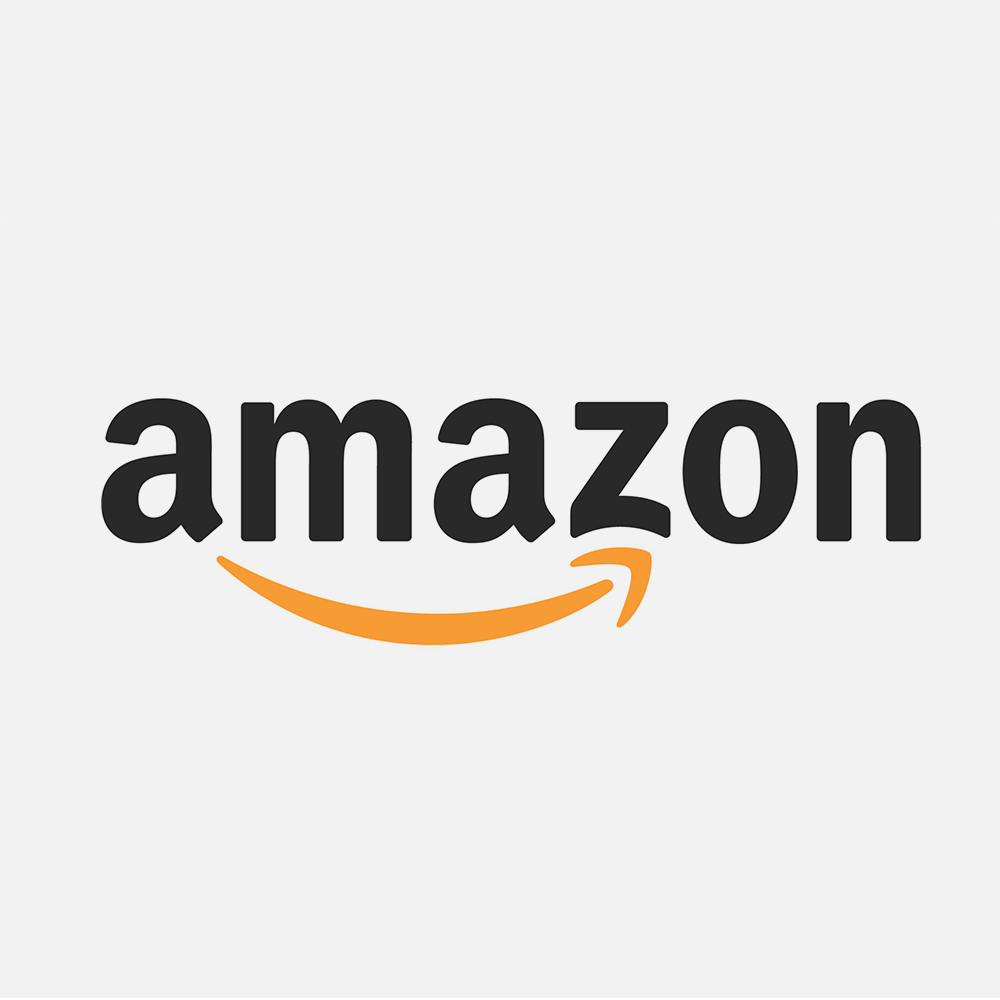 AWS is looking for an experienced technical leader to focus on our partner community of ISVs (Independent Software Vendors) across Asia Pacific. This is a management position for someone who can build teams quickly, recognize and coach top technical talent, establish relationships and set strategy at a senior level with AWS product teams, measure and deliver results, and also get hands-on to help build complex, AWS-optimized architectures. This Read more
individual understands the requirements, complexities, and value of building cloud-native software products and services.The right candidate should have experience building and leading distributed teams of senior architects or similar roles at technology companies or large enterprises. Alliances or enterprise customer-facing experience is preferred. Understanding of AWS Technologies is desired but not required. You will get the opportunity to work directly with senior engineers at both strategic partners and AWS service teams.This position is preferably based in Singapore.
Skills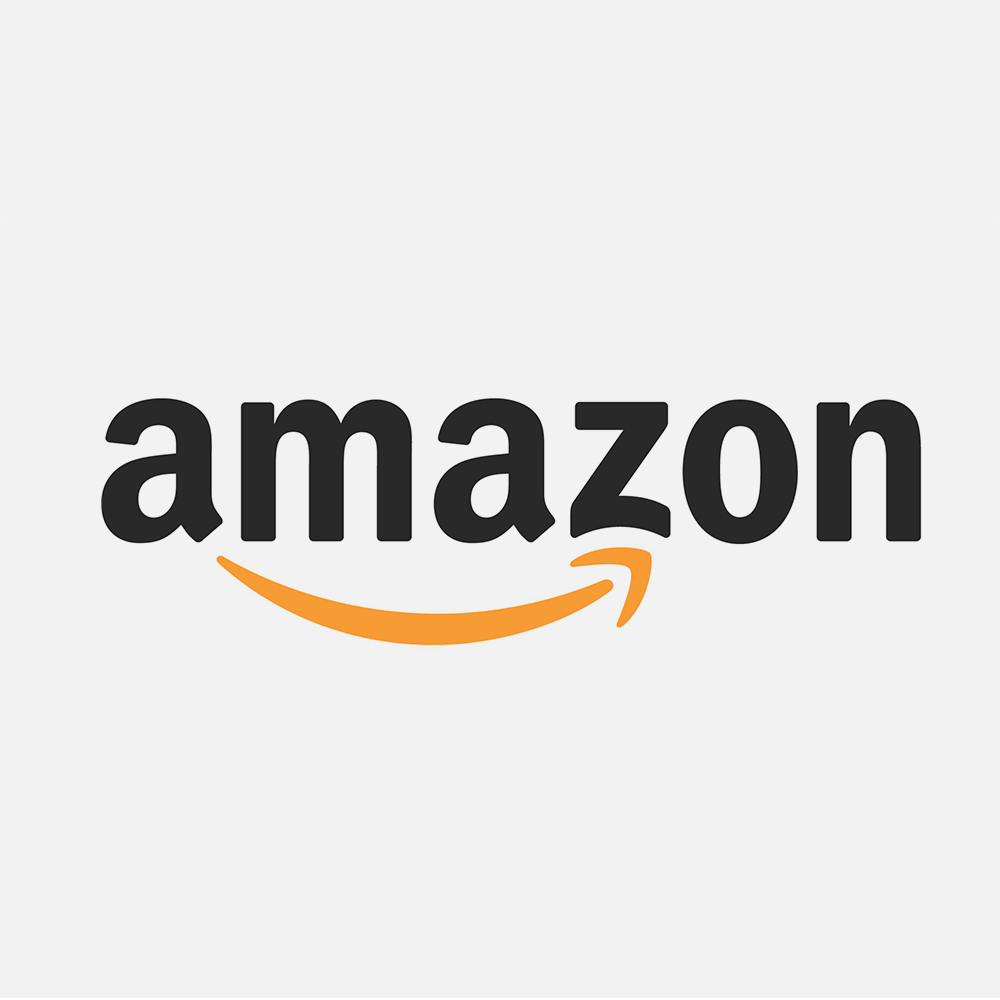 Amazon is seeking a highly analytical and resourceful Finance Manager to support our South East Asia (SEA) Operations.The Finance Manager role will manage and partner end-to-end operations including transportation, FC operations, DEX and supply chain. This role is critical role within SEA finance. Finance Manager will lead planning, variance analysis, investments analysis, business partnering on cost out improvements, for multi-million dollar budget.The role will involve managing and developing Read more
up to two finance analysts. This is an incredible role demanding high level of collaboration with multiple internal and external teams & stakeholder management. The SEA Operations team in three year old team and successful candidate is expected to roll up the sleeves and build processes, support expansion along with managing the business as usual finance deliverables.Responsibilities:· Leading financial planning cycles.· Communicating the plans to multiple teams with clear bridging and commentary.· Leading weekly, monthly and quarterly reporting of operations financial performance (WBR, MBR, and QBR)· Partnering with operations, supply chain and DEX teams to ensure that controls are in place to optimise & validate investments· Business partnering with local and central FP&A ensuring that financials are clearly understood by wider teams.· Finance lead on change management ensuring robust financial controls prior to launch of new initiatives / expansion.· CAPEX controls by developing return on invested capital models (ROIC) clearly outlining assumptions and tracking the actual ROIC vs the business case.· Managing and developing up to two Finance analysts.
Skills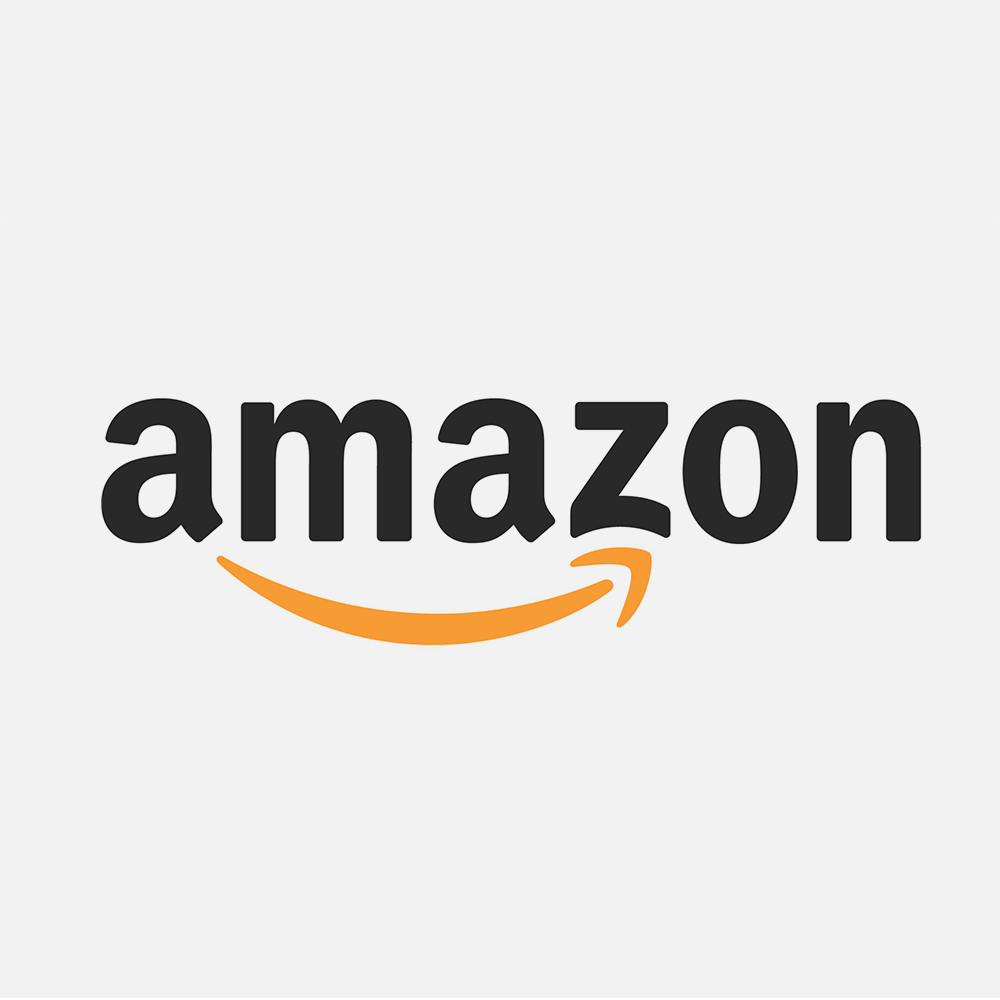 Amazon's HR organization is growing fast and expanding internationally at an amazing pace. The HR Risk & Compliance team reduces HR risk through the management of control mechanisms that drive company-wide compliance with important national and international labor-related laws, Amazon labor practices, and internal standards. Within HRRC, the Employee Eligibility team ensures that every Amazon employee is eligible, by law and Amazon policy, to perform their job duties Read more
in their assigned locations for their employing entity. The team provides risk identification, assessments, remediation, testing, and monitoring for the many HR programs that support an employee's eligibility to do their job including immigration, employee files, work authorization, sanctions/embargoes, and more.The Sr. HR Risk & Compliance Manager (Employee Eligibility) is the APAC Regional Lead for all aspects of the Employee Eligibility remit and works with global HR policy, process, and system owners to manage complex employee eligibility requirements, controls, and risk issues. This includes researching legal and regulatory obligations with local labor and employment attorneys, working with project teams to translate legal and regulatory obligations into system or process requirements, monitoring the effectiveness of controls designed to meet obligations on a regular, and ongoing basis, and developing and leading remediation plans to mitigate risk. These projects may be driven by new legal requirements, geographies, types of business, solution implementations, or emerging risk issues, among other things.Specific responsibilities will include:· Consult with global legal, HR, and business teams to ensure that sound protocols are in place to mitigate risks related to immigration, employee files, work authorization, sanctions/embargoes, and other eligibility issues.· Monitor known and emerging risks, measure internal control effectiveness, and develop and own action items to remediate identified risk issues.· Develop deep knowledge of the employee eligibility solution(s) utilized by Amazon, consult on the development of business requirements for new system implementations and enhancements.· Draft written narratives to communicate obligations, risk analyses, and recommendations to HR policy, process, and system owners and senior stakeholders.· Inventory risk and compliance obligations in a governance, risk, and compliance (GRC) system framework.· Conduct on-site and virtual risk control assessments, draft reports detailing methodology, results, and remediation plans.· Consult on supporting documentation such as manager and employee communications, FAQs, and standard operating processes.· Respond to inquiries and escalations as a Subject Matter Expert.· Manage other HR Risk & Compliance projects as needed.· Travel 20%, as necessaryThe ideal candidate is seeking to work for a highly innovative company and is motivated by the opportunity to participate in the development of new and leading-edge HR solutions. The successful candidate is highly organized, builds trusting relationships with internal stakeholders at various levels across the organization, adapts quickly to changing demands, demonstrates critical inquiry, attention to detail, and effectively articulates recommendations/conclusions verbally and written. Knowledge of human resources processes and risk/compliance management concepts, particularly in an international context, are preferred.
Skills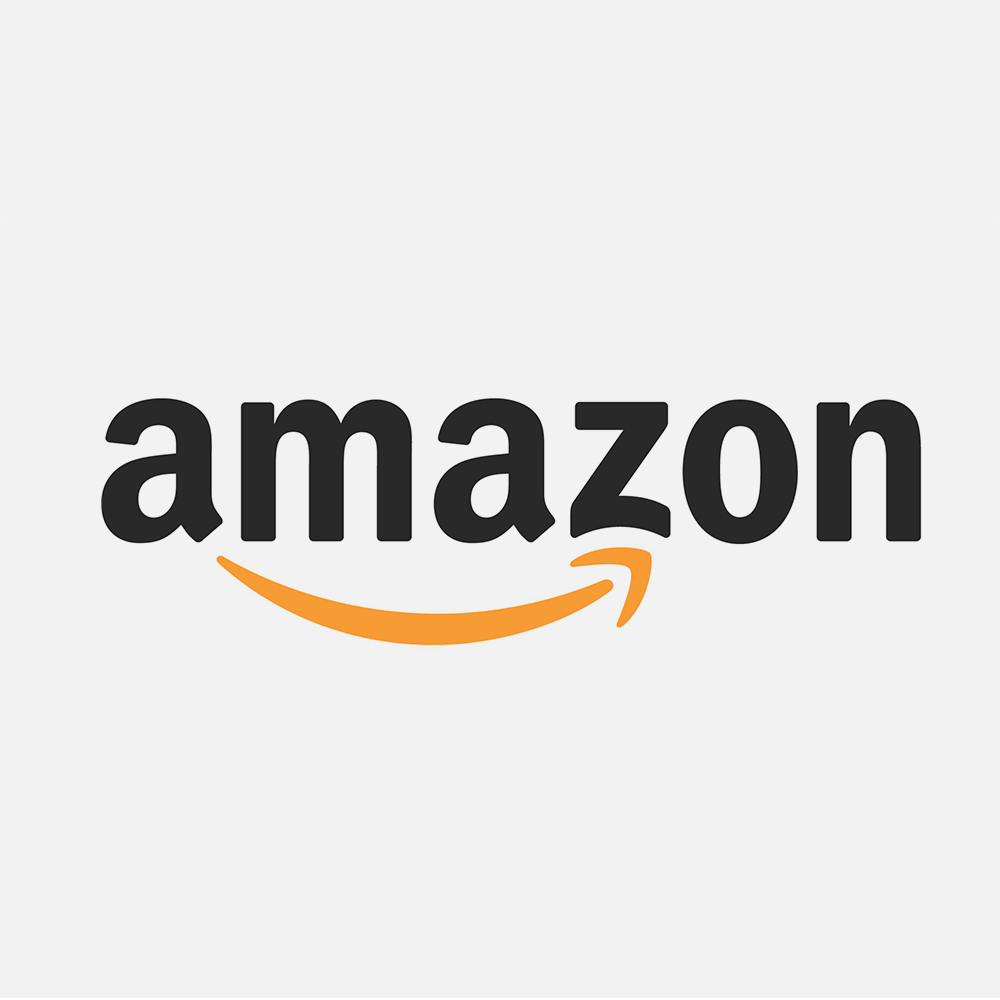 Are you a self-starter with a passion for e-commerce, looking to expand your retail skillset and shaping the way the biggest brands work with Amazon?Category Specialists are part of the Strategic Vendor Services program and connected to the heart of Amazon—its employees. We are working fast to define and deliver high-quality results that sets the bar for the entire industry. Working in a passionate team you will learn Read more
and grow whilst also helping others to do so.This role offers 360 ͦexposure to different areas of the e-commerce industry, opening a multitude of career paths.As Category Specialist you will help Amazon's most strategic brands across all key areas of retail business. You will work with vendors supplying the top brands on Amazon, acting as the main point of contact for them. Your priority will be to work backwards from the customer, identifying inputs to grow your brands and improve their performance. You will do this while facilitating great business relationships and ensuring vendors' satisfaction with the service.Key responsibilities as a Category Specialist are:- Own the relationship end-to-end with top brands- Partner internally with key retail functions such as vendor, supply chain and marketing management to contribute to the definition of priorities and operational goals according to the brands' needs- Define joint business plans and assist in delivering impact for the brands you support directly- Regularly audit metrics to continually drive quality of the vendor experience and deliver targetsCategory Specialists work on a variety of tasks for the brands they support, typically falling within the six focus areas. These include but are not limited to:- Business Advice and Reporting: Providing business advice based on deep financial analysis and reporting, to identify areas of opportunities.- Selection: Helping grow the selection of products by managing the launch of new products and improving product discoverability.- Availability: Support driving process improvement and operational excellence within our vendor community by reducing costs, defects, and lead times, while increasing innovation.- Marketing & Branding: Create strategic quarterly marketing plans with marketing managers, manage onsite placement and campaigns for key events.- Content: Support the creation of 100% quality website content (product descriptions, videos).- Customer Satisfaction: Drive customer satisfaction by monitoring customer returns and evaluating how to reduce customer returns.
Skills