Sign in or register for a JobTech account.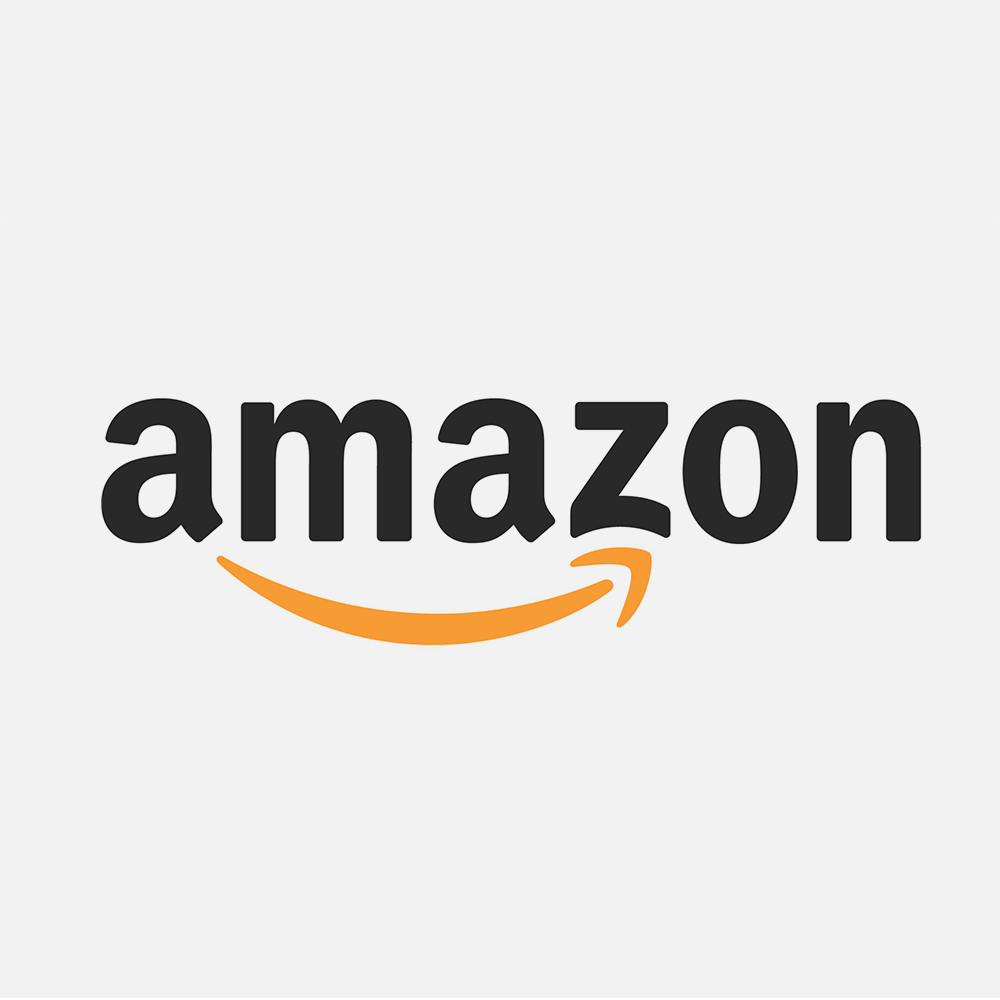 Are you a Machine Learning (ML) and Deep Learning (DL) specialist? Do you like to solve the most complex and large-scale challenges using Machine Learning and Deep Learning? Are you excited by the idea that you could help public sector customers drive real value from production usage of Machine Learning and AI? Thrilled to be a key part of Amazon, who has been investing in Machine Learning for Read more
decades, pioneering and shaping the worlds AI technology? Come join us!

At Amazon Web Services (AWS), we are helping the global public sector organizations build ML and DL models on the AWS Cloud. We are applying predictive technology to large volumes of data and against a wide spectrum of problems.

ML and DL are rapidly growing in importance. Were seeing more and more amazing work being done from smart city automation and mobile apps to financial trading and shipping logistics. Given the scale required for developing models, the cloud is an ideal place to deploy these models, and Customers across all industries are choosing Amazon Web Services (AWS) to deploy their models. Were looking for someone passionate and deeply excited about this space. Someone who is devoted to helping customers understand how AI can make a big difference to their businesses.

Amazon Web Services (AWS) is looking for a Senior Solutions Architect, who will be the Subject Matter Expert (SME) for helping customers design machine learning and deep learning solutions leveraging AWS. At AWS, customer obsession is in our DNA. The successful candidate will become a trusted advisor to our customers and will partner with AWS specialist sales, business development, and product teams to craft a go to market strategy, enable large-scale customer use cases and drive the adoption of AWS for ML/AI platforms.

You must have deep technical experience working with technologies related to artificial intelligence, machine learning and/or deep learning. A strong mathematics and statistics background is required, in addition to experience building complex classification models. You will be familiar with the ecosystem of software vendors in the AI/ML space, and will leverage this knowledge to help AWS customers in their selection process.

Candidates must have great communication skills and be very technical, with the ability to impress AWS customers at any level, from executive to developer. Previous experience with AWS is desired but not required, provided you have experience building large scale solutions. You will get the opportunity to work directly with senior engineers at customers, partners and AWS service teams, influencing their roadmaps and driving innovation.

If you are someone who enjoys innovating, likes solving hard problems and working on the cutting edge of technology, we would love to have you on the team.

Responsibilities

· Work with customers development and data science teams to deeply understand their business and technical needs and design working prototype solutions, POCs that make the best use of the AWS cloud platform and AWS AI and ML Services.

· Produce and validate reference architecture implementations, labs, and presentations to evangelize design patterns and best practices for AWS AI and ML services.

· Collaborate with AWS field teams to build a strong worldwide machine learning and deep learning community.

· Act as a technical liaison between customers and the AI services engineering teams to provide customer driven product improvement feedback.

· Travel for face-to-face customer engagements, internal conferences, and industry events.

· Partner with Solution Architects, Sales, Business Development and the AI Service teams to accelerate customer adoption and revenue attainment.

This role to be based in Singapore. To service APAC and Japan - upto 70% travel will be required.

Basic Qualifications

· 5+ years of experience in design/implementation/consulting experience of Machine Learning or Deep Learning solutions.

· 5+ years of experience in performing data exploration and feature engineering.

· 5+ years working with business stakeholders and identifying which modeling technique should be used.

· 3+ years of experience with one or more Deep Learning frameworks such as Apache MXNet, TensorFlow, Caffe2, Keras, Microsoft Cognitive Toolkit, Torch and Theanu.

· 5+ years professional experience in software development in languages related to ML like Python or R. Experience working with RESTful API and general service oriented architectures.

· 3+ years of experience of technical architecture, design, deployment and operational level knowledge of AI platforms, standards, protocols and devices.

· Meets/exceeds Amazons leadership principles requirements for this role

· Meets/exceeds Amazons functional/technical depth and complexity

Preferred Qualifications

· 5+ years in consultative technical sales or professional services with a proven track record of success. Ability to gain credibility and build relationships with all levels in an organization, from technical experts to senior executives.

· 3+ years hands-on experience working with AWS or other cloud/virtualization platforms.

· 3+ years working with enterprise customers.

· Experience communicating effectively across internal and external organizations, for complex mission-critical solutions.

· Experience with predictive analytics, semi- and unstructured data.

· Experience deploying production-grade machine learning solutions on public cloud platforms.

· Hands-on experience with data manipulation, data analytics and data visualization tools (e.g. Hadoop, Spark, Presto, Hive, Kibana, R, RStudio).

· PhD or Advanced Degree in data science or machine learning space.

· Continuous interest in the academic development around neural networks and machine learning general. A perfect candidate would be an active influencer and contributor in this space.

· Experience with AWS services related to AI/ML highly desirable, particularly Amazon EMR, AWS Lambda, Amazon Machine Learning, Amazon Athena, Amazon Redshift, AWS IoT, Amazon DynamoDB etc.

· Experience working with supervised, unsupervised, and semi-supervised modeling techniques.

· Expert level understanding and experience in the field of AI and related technologies, including deep learning and overall machine learning concepts. Deep experience developing AI models in real-world environments.

· Strong understanding of machine learning algorithms such as clustering and classification algorithms and especially neural networks (CNN, RNN etc.). Having worked with both structured and unstructured data in the past to gain effective insights.

· Significant experience creating, testing and deploying ML models. Significant experience developing AI solutions and passion for getting hands dirty with code e.g. familiar using DL Platforms/Tools like MXNet, Caffe, Caffe2, Theano, TensorFlow.

· Solid grounding in statistics, probability theory, data modeling, machine learning algorithms and software development techniques and languages used to implement analytics solutions.

· Strong verbal and written communications skills are a must, as well as the ability to work effectively across internal and external organizations and virtual teams.

· Ability to influence and build mindshare convincingly with any audience, including the ability to create compelling demonstration of AI solutions. Confident and experienced in public speaking to large audiences.

· Advanced degree in computer science, engineering or mathematics.

· AWS Certifications - AWS Solutions Architect Professional desired.
Skills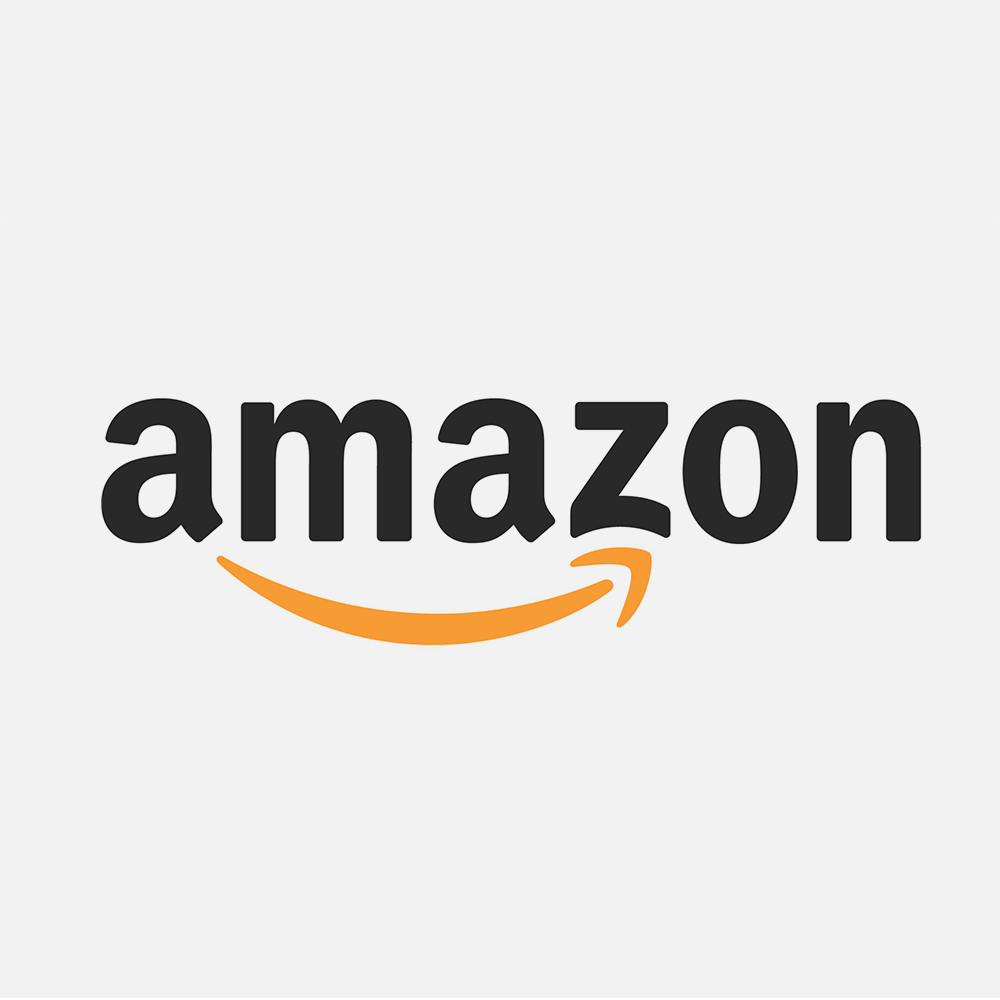 Overview:

Amazon.com strives to be Earth's most customer-centric company where people can find and discover virtually anything they want to buy online. By giving customers more of what they want - low prices, vast selection, and convenience - Amazon.com continues to grow and evolve as a world-class e-commerce platform. The Account Health Specialist within the Account Health Support team acts as the primary interface between Amazon and our business Read more
partners. We obsess over providing world class support to Sellers selling on the Amazon platform. We strive to predict the Seller's needs before they recognize they may have a problem, create innovative self-help tools, and provide solutions to help our partners better serve their customers.

Position Description: Account Health Support Specialist

LOCATION Singapore

LANGUAGE REQUIREMENTS English & Mandarin

SHIFT REQUIREMENTS Sun-Sat

Amazon is seeking dedicated, hardworking, analytical candidates with a proven track record of performance and results-oriented thinking, to join the Account Health Support team in Singapore. Candidates will be responsible for a wide range of duties related to the investigation and elimination of online ecommerce risk. All candidates will be analytical and capable of succeeding in a fast-paced team environment.

The Account Health Support Specialist acts as the primary interface between Amazon and our business partners. The Account Health Support Specialist will be responsible for providing timely and accurate operational support to Sellers selling on the Amazon platform. The successful candidate has an immediate, distinct effect on the experience of customers of Amazon, making a strong record of customer focus a high standard for the role. A Account Health Support Specialist is expected to address chronic system issues, provide process improvements, develop internal documentation, and contribute to a team environment, all while adhering to service level agreements for phone and/or email cases.

The Account Health Support Specialist position relies on excellent judgment to plan and accomplish goals and will work under very limited supervision of the Manager. Excellent individual problem-solving and analytical skills are used to authenticate complex transactions.

The Account Health Support Specialist will be required to engage in frequent written and verbal communication. They also will be required to contact business partners by phone.

Basic Qualifications

Summary of Responsibilities

· Demonstrates effective, clear and professional written and oral communication.

· Provides prompt and efficient service to Amazon Sellers, including the appropriate escalation of Sellers issues.

· Builds Platform and business knowledge to better serve sellers

· Maintains a positive and professional demeanor always portraying the company in a positive light while effectively managing sensitive issues.

· Demonstrates excellent time-management skills and the ability to work independently while using departmental resources, policies and procedures.

· Contributes to a positive team environment and proactively aids team members with difficult contacts as needed.

· Maintains acceptable performance metrics such as quality, productivity, first contact resolution, and attendance.

· Actively seeks solutions through logical reasoning and data interpretation skills and identifies trends to appropriate channel including improvement suggestions.

· Liaises with other departments such as Seller Support or TRMS as required to resolve Sellers issues and questions.

Preferred Qualifications

Qualification/ Knowledge and Skills

· Education: High school

· Language: English/Mandarin

· Experience within a customer service environment preferred. Desire to expand skills into new areas.

· Technical (Computers & Internet) savvy is required. Business acumen in areas of e-commerce and retail.

· Committed seller and buyer advocate, drive process & tool improvements.

· Enthusiasm and strong self-motivation.

· Strong prioritization and time management skills, with a high degree of flexibility.

· Embrace constant change with flexibility and good grace.

· Demonstrate appropriate sense of urgency for contact response time in the face of variable workflow.

· Demonstrated ability to deal with ambiguity

· Excellent interpersonal skills, with the ability to communicate complex transactional issues correctly and clearly to both internal and external customers

· Demonstrates effective communication, composure, and professional attitude

· Exemplary performance record, particularly with regard to quality & productivity

· Desired skill-sets include MS Office Application Excel and Internet Explorer / Mozilla Firefox.
Skills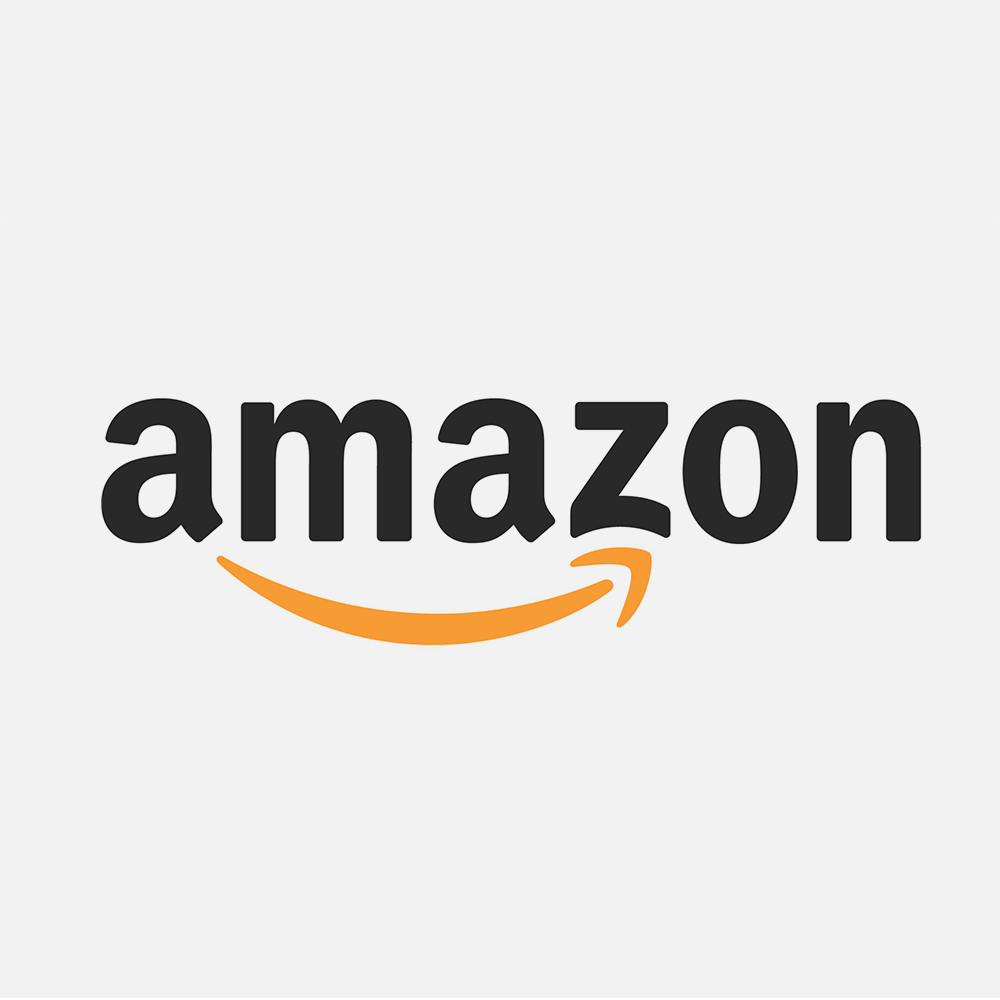 Would you like to be part of a team that is redefining the IT industry? Amazon Web Services is leading the next paradigm shift in computing and is looking for a world class candidate for the role of Partner Solution Architect, Digital Innovation & Solutions, within our Global Systems Integrators (GSI) Channels & Alliances business function.

This is an ideal role for someone who has experience working for a Read more
global systems integrator, a large IT consulting firm, or a Fortune 1000 company. In this role, you will focus on ideating products and solutions with partners, building roadmaps and plans on how to build, then executing on those plans to create repeatable assets for consumption by customers. These assets can be focused on horizontals (domain) or verticals (industry), but all based on the AWS platform.

The Global PSA for Digital Innovation & Solutions will help develop the technical capabilities of our GSIs so they can be successful in the building these assets in the cloud. Working with these large partners is a team effort that will require influence and coordination with many stakeholders. You should be just as comfortable talking storage and networking with the VP of Infrastructure or continuous deployment with the DevOps team, TCO with the CFO, and cloud strategy with the CIO. If you are a problem solver with a broad technical-skills, and have the ability to drive technical initiatives and cloud migration projects with the GSIs you will enjoy this role.

In this technical role, you will architect enterprise-grade Amazon Web Services solutions, own the technical relationship and deliverables with a GSI, develop and execute multi-day workshops, lead white boarding sessions, author white papers and blog posts, and respond to complex technical inquiries.

As a Partner Solution Architect focused on GSIs, you will have the opportunity to help shape and deliver on a strategy to build mind share and broad use of the AWS platform across the partner community.

The ideal candidate will possess deep technical skill in software architecture, information security, compliance initiatives, software deployment and cloud computing as well as customer facing skills at all levels of a partner organization. The ideal candidate should also have a demonstrated ability to think strategically about business, product, and technical challenges. The ideal candidate is also an influencer by nature and must be seen as someone the partners are eager to engage with and have a strong hands-on approach.

Key Responsibilities:

· Technical leader and trusted adviser in the area of cloud computing for our partners

· Drive development of repeatable assets, solutions, products & accelerators

· Own the technical relationship and deliverables for one of the global system integrators

· Assist the global systems integrators build an AWS center of excellence within their organization enabling them to offer and deliver AWS based solutions to our joint customers

· Assist global system integrators earn the trust of customers by delivering multi-day technical workshops, lead white boarding sessions, executing on Proof of Concepts, and contributing to the construction of performant, scalable, secure, and highly available AWS solutions

· Demonstrate a bias for action and deep technical skills by authoring joint technical whitepapers with GSIs, technical case studies, and enterprise focused blog posts

· Dive deep on AWS Services as you develop reference architectures, presentations

· Exhibit a combination of technical vision, creativity, technical acumen, and deep AWS technical skills by jointly designing and developing industry and vertical solutions

· Assist partners define the approach, tools, and end state architecture as they migrate customers to Amazon Web Services

· Work with specific Innovation Centers within the global systems integrators enabling them to deploy prototype solutions using high-level services in the Machine Learning, Voice, Chatbots, IoT and Augmented/Virtual Reality domains

Basic Qualifications

· Expertise in these technology areas: devops, containers, serverless, application/cloud-native development and design, CI/CD

· Hands on experience within the last three years in networking, security, database administration or development, application development, or system administration

· Past experience leading white boarding sessions and delivering multi-day workshops to architects, operations staff, developers, and cloud technologist

· Demonstrated ownership of a large IT project or software development effort

· Experience writing technical training course content, white papers, technical articles, or blog posts

· Technology Breadth: Demonstrate architectural best practices applied across a breadth of technologies to solve organizational problems, articulate views/roadmaps for future development, and understand the interaction between infrastructure, operations, and development

· Technology Depth: Demonstrate detailed knowledge of concepts, implementation, patterns, and issues of at least four technology areas

· Strong leadership capabilities, having the ability to communicate effectively with a diverse set of customers or partners, across multiple disciplines.

· Strong presentation and written communication skills; high degree of comfort with technical and Executive audiences.

· Demonstrate a strong bias for action and hands on approach

· 10 or more years of related experience

· BS level degree required, computer science, business or math background preferred

· Up to 50% travel

Preferred Qualifications

· Exhibit the attributes of learn and be curious by demonstrating the ability to quickly assimilate information about new technologies and business models

· Experience designing and implementing enterprise-grade architectures for Fortune 1000 companies

· Passion for working with global systems integrators

· Broad based technology experience including: cloud computing, applications development, DevOps, IoT, relational databases, NoSQL databases, analytics, networking, security, storage, compute, continuous deployment, containers, and management and monitoring

· Demonstrated ability to think strategically, and act tactically, about business, product, and technical challenges

· Experience executing large scale data center transformation or application migration and modernization projects

· Cloud and/or AWS experience; AWS Certifications: AWS Certified Solutions Architect - Associate Level, AWS Certified Developer - Associate Level, AWS Certified SysOps Administrator - Associate Level; and AWS Certified Solutions Architect Professional, AWS Certified Devops Engineer - Professional

· Visible IT Industry thought leadership on relevant topics related to enterprise IT infrastructure

· International technical sales and delivery experience w/ global F500 enterprise customers and partners

· Use of AWS services in distributed environments with Enterprise Software

· Advanced degrees in engineering and/or business

Amazon is an Equal Opportunity-Affirmative Action Employer Minority / Female / Disability / Veteran / Gender Identity / Sexual Orientation.
Skills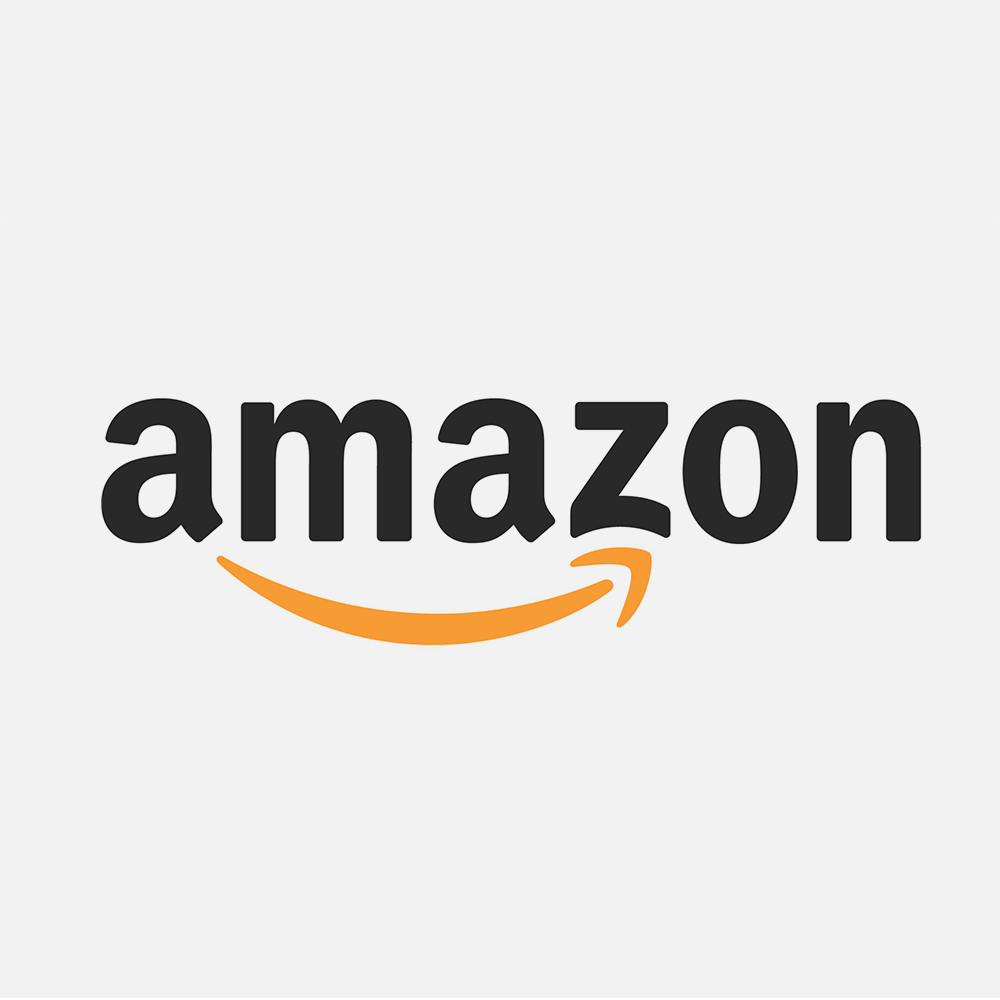 As an increasing number of large enterprises move their critical systems to the cloud, we are in need of high-powered technical leaders to help our largest customers navigate the operational challenges of cloud computing. You will work one-on-one with our top-tier customers, supporting the software development lifecycle for cloud services, operations management of active services, and business relationships with AWS.

In this role, you will have the opportunity to Read more
help shape and execute a strategy to build mindshare and broad use of Amazon Web Services within organizations ranging from new start-ups to large enterprise customers. You must possess customer-facing skills that enable you to represent AWS well within a customers environment and drive discussions with senior personnel regarding incidents, trade-offs, best practices, and risk management. You should also have a demonstrated ability to think strategically about business, product, and technical challenges as you help our customers take advantage of the efficiencies, cost savings and quick innovation available only in the cloud.

As a Technical Consultant, you will be the primary operational point of contact for one or more customers, helping to plan, review, and oversee ongoing operations of business critical applications. You will leverage your broad experience, troubleshooting application, network, database, and architectural challenges using the suite of internal AWS tools as well as your existing knowledge and toolkits. You will work across customer organizations to ensure customers applications are well designed and scale to the needs of the worlds largest events e.g., the Super Bowl, the World Cup and the Olympics. In this role, you will also act as the voice of the customer within AWS to escalate problems and to drive prioritization of business needs for our customers.

Every day will bring new and exciting challenges on the job while you:

· Champion and advocate for Enterprise customers within Amazon Web Services (be their voice)

· Be excited about cross-team and cross-org collaboration.

· Solve technical issues and work directly with AWS engineers to ensure that customer issues are resolved as expediently as possible

· Participate in deep architectural discussions to ensure solutions are designed for successful deployment in the cloud

· Help Enterprise customers define IT and business processes that work well with cloud deployments

· Engage with customers to translate business needs into technical and operational plans

· Provide detailed reviews of service disruptions, metrics, detailed prelaunch planning

· Analyze and present operational reviews to customer leadership

Basic Qualifications

· 6+ years of software design, development, and operation experience

· 3+ years of experience designing, architecting, operating and developing large-scale services with a strong understanding of scaling and performance

· Passion for automation over repetitive manual work

· Ability to quickly learn complex systems and new technologies

· Good understanding of database internals, query processing and query optimization

· Good understanding of data modeling and architecture

· Able to provide technical training

· BE, MS in Computer Science/Computer Engineering/Math

Preferred Qualifications

· Experience managing cloud infrastructure in AWS

· Experience in operational parameters and troubleshooting for four (4) or more of the following: Compute / Storage / Networking / CDN / Databases / DevOps / Big Data and Analytics / Security / Applications Development in a distributed systems environment

· Experience managing clustering application design and public/private/hybrid cloud services.

· Experience with Apache Hive/Hadoop, spark, elasticsearch, etc.

· Experience with AL/ML technologies including tensorflow, MxNet, caffe2, torch, chainer, PyTorch, Gluon, etc.

· Experience with cyber security including DDOS, malware, phish, data encryption and decryption, and disaster recovery (DR).

· Experience with Network and Operating System will be a plus.

· Familiar with Kubernetes, Helm, and other CNCF projects.

· Recognized contributions to open source projects
Skills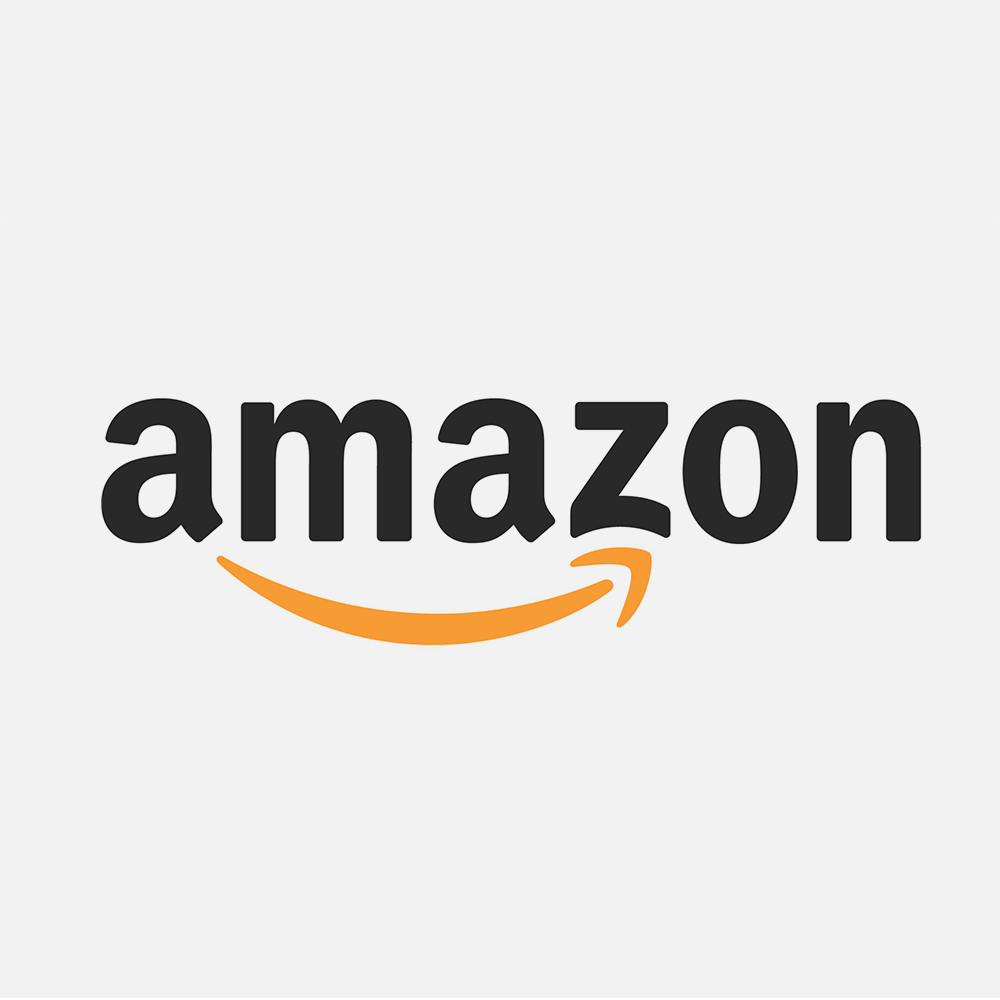 Amazon has built a reputation for excellence with recent examples of being named the #1 most trusted company for customers. To deliver on this reputation for trust the Selling Partner Abuse team is tasked with identifying and preventing abuse for our customers and brand owners worldwide. Our growth requires leaders who move fast, have an entrepreneurial spirit to create new solutions, have an unrelenting tenacity to get things Read more
done, and are capable of breaking down and solving complex problems.

The Selling Partner Abuse team designs and implements policies, tools and technology innovations to protect customers. Our team is looking for leaders to take ownership of these various areas and deliver on critical and high visibility projects. We are looking for a Risk Manager to manage critical and high impact global events and escalations. The ideal candidate should be passionate about helping us ensure that customers may make great purchase decisions and that brand owners and sellers using Amazon are successful listing and selling their products. Your decisions are not only fundamental to helping protect customers and sellers but will help maintain the health of the Amazon catalog and product listings ecosystem.

· The ideal candidate has a proven track record setting program strategy to deliver results.

· Lead and support teams in responding to, investigating, managing and resolving high-impact incidents and escalations around product authenticity (counterfeit, trademark, copyright) and safety issues.

· Take leading role in drafting and presenting deep-dive documents, including responses to senior executives and Correction of Errors (COE) reports.

· Analyze existing policy and process gaps, and develop solutions to close them.

· Own and/or manage projects designed to improve operational and process efficiency. This will include accessing and analyzing data and working extensively with external teams.

· Closely monitor media and global events to anticipate and mitigate potential risks. Be comfortable using data to analyze trends, predict and fix problems before they happen.

· Use high-level judgment to own our most complex enforcement decisions.

Amazon.com is an Equal Opportunity-Affirmative Action Employer Minority / Female / Disability / Veteran / Gender Identity / Sexual Orientation.

Basic Qualifications

- 2-5 years of experience working in relevant industries such as law, customer service, investigations, project management, etc.

- Bachelor's degree

- Demonstrated written communication skills - able to write, clearly and succinctly

- Proven ownership and bias for action willing to move quickly and decisively to resolve an incident

- Demonstrated ability as a critical thinker with the vision to work both tactically and strategically

- Proven analytical thinking with a natural tendency to use data in decision-making and prioritization

- Demonstrated experience working with cross departmental teams with proven collaboration skills

- Mandatory non-standard hours including weekends

- Flexible to work on case triaging and escalation handling

Preferred Qualifications

- Experience working in risk, fraud or compliance organizations

- High level of integrity and discretion to handle confidential information

- Strong enthusiasm to provide superb customer service to executive leadership and other key stakeholders

- Proven ability to bring clarity to ambiguous situation

- Demonstrated analytical and quantitative skills to use hard data and metrics to back up assumptions and develop business cases

- Open to working non-standard hours (no night shifts) including possible Tues-Sat or Sun-Thurs schedule, or rotating weekend coverage

- Most investigations will be in English, however language skills in Japanese, Arabic, Turkish, German, Italian, Spanish, or other non-English languages are a plus
Skills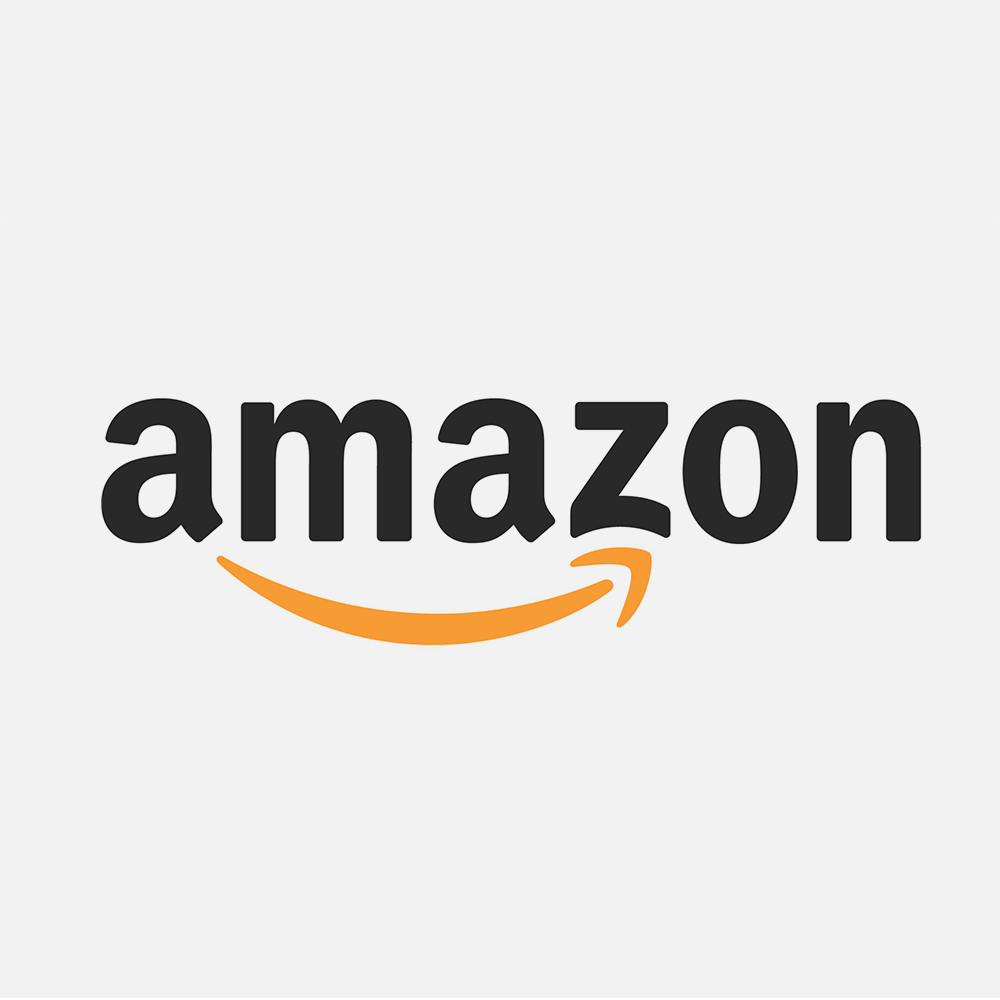 The Amazon Web Services (AWS) Worldwide Financial Services team is looking for an experienced Sales Leader to join our fast-paced team to work with our strategic partners, and help customers solve their business problems in financial services worldwide. As a Financial Services Partner Sales Manager, you will have the exciting opportunity to drive partner solution sales into AWS's Global Financial Services customers. .

Responsibilities include working with our Global Read more
Financial Services Accounts and suggesting the right mix of consulting & technology partner solutions to drive customer success and AWS adoption.

You will also be working with Strategic Consulting & SI Partner firms in financial services to drive opportunities pipeline for key accounts.

You will help partner build the right proposal for customer based on AWS services, and help them with available AWS funding options. You will also own GTM strategy, manage goals, grow business and technical relationships.

Your next job should be at Amazon!!

Roles & Responsibilities:

· Set and implement a business development plan, and drive opportunity pipeline with strategic technology, consulting and SI partners for Global Financial Services accounts, and ensure it's in line with the AWS strategic direction.

· Identify customer challenges, and will work with partners to define and deliver the joint solution set and supporting collateral.

· Manage and drive joint sales engagements between Partners and Sales Teams.

· Engage the Partners field sales organization, channels and end customers to create and drive revenue opportunities for AWS.

· Have a deep understanding of the financial services partner capabilities and solutions that will drive customer success.

· Work with PDM (Partner Development Manager) and AWS account teams in a highly collaborative operating model to develop pipeline specific with strategic partners.

· Understand and exploit the use of salesforce.com and other internal Amazon systems.

· Manage complex contract negotiations with partner, AWS sales teams and customers.

Basic Qualifications

· 15 + years of direct Sales and business development plans.

· 7+ years of experience doing consultative sales in the financial services industry

· Working with partners through account management, product management, program management and business development engagements, as example

· Bachelors degree

Preferred Qualifications

· Consistently exceeds quota and key performance metrics, with hands on experience negotiating enterprise contracts with F100 companies

· Knowledge of leading system integrators (SIs) that service the financial services industry

· A team player who effectively integrates, motivates and builds relationships with cross-functional team members, sponsors, key stakeholders, executives, and other individuals or organizations involved with or affected by the program

· Works effectively in a dynamic environment with changing priorities and comfortable dealing with ambiguity

· Excellent presentation, communication (oral & written), and relationship building skills, across all levels of management

· MBA

· Technical, business or marketing degrees

· Meets/exceeds Amazons leadership principles requirements for this role

· Meets/exceeds Amazons functional/technical depth and complexity for this role

Amazon.com is an Equal Opportunity-Affirmative Action Employer Minority / Female / Disability / Veteran / Gender Identity / Sexual Orientation / Age.
Skills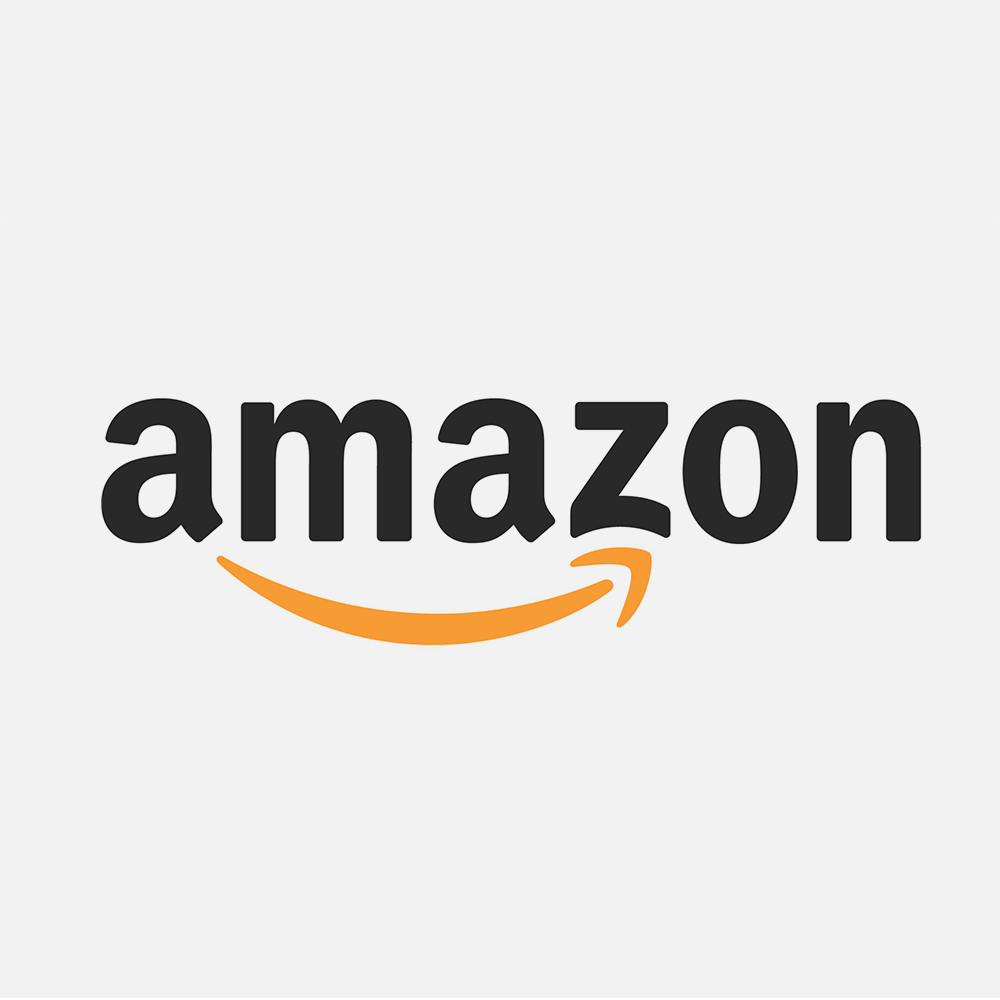 The Amazon Web Services (AWS) Marketplace is a popular platform that allows customers to easily try, buy and provision a vast selection AWS technology partner software. As a Solutions Architect on this team you will have the opportunity to work with engineers, product teams and the AWS community to help shape and grow the range of software available on the AWS Marketplace. The role requires the ability to Read more
both think strategically about business and product priorities and dive deep into technical challenges.

Your broad responsibilities will include owning the technical engagement with strategic partners, ensuring that AWS partner products are architected and configured to AWS Marketplace technical specifications and mechanisms, and supporting the necessary requirements around areas such as security, packaging, configurability and deployment.

This role requires strong customer-facing communication skills coupled with solid of Linux system administration and infrastructure automation experience.

This role is based in our offices in Singapore; however, some travel is required.

Basic Qualifications

· 5+ years of hands-on system administration experience and demonstrate a strong knowledge of the software development lifecycle

· Good knowledge of security threats and counter-measures

· Strong background in Linux and Microsoft Windows operating systems, including familiarity with the Linux kernel

· Experience working with end-user or developers communities

· Strong verbal and written communications skills

· BA/BS degree required; Computer Science, Math or Technical background highly desired

Preferred Qualifications

· Intermediate/advanced knowledge of the AWS services

· Demonstrated experience leading or developing high quality, enterprise scale software products using a structured system development lifecycle
Skills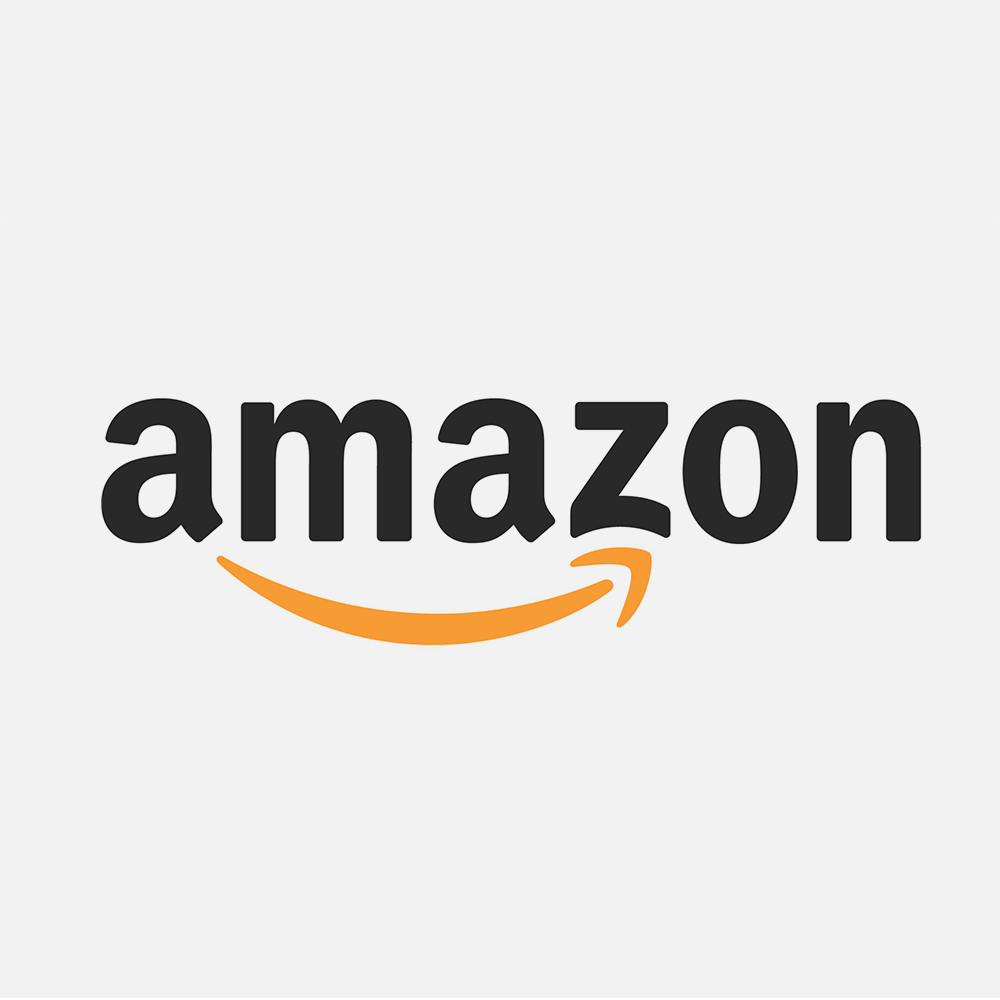 Would you like to be part of a team that is redefining the IT industry? Amazon Web Services is leading the next paradigm shift in computing and is looking for world class candidates to help define and deliver our partner acceleration activities within our AWS Partner Network. The AWS Partner Network (APN) includes tens of thousands of consulting partners, systems-integrators, technology partners, ISVs, distributors, and value-added resellers that Read more
are using AWS as their cloud delivery platform around the world.

Our Worldwide Public Sector partner team is expanding in APJ! As an APN Partner Lead Development Rep for Public Sector, you will work with partners that cover our customers in the Federal, State/Local Government, Education, and Nonprofit market segments. You will have the exciting opportunity to evangelize AWS in these rapidly growing markets, as well as manage the day-to-day of the partner opportunity program while working cross-functionally with other AWS business partners. The ideal candidate will possess both a business background, as well as a sales background that enables them to easily interact with new or enterprise partners and field sales account managers. He/she should also have a demonstrated ability to think strategically about business, product, and technical challenges, with the ability to create and convey compelling value propositions.

Roles & Responsibilities:

· Work with Public Sector partner teams to identify and enable emerging partners that have potential to drive revenue and deliver best-in-class solutions powered by AWS

· Present the AWS value and positioning of solutions to partners that are relevant to public sector customers

· Manage numerous partner requests and time demands concurrently, while achieving production goals from assigned territory or set of accounts.

· Support training of AWS sellers and APN partners on opportunity management

· Document and communicate partner opportunity management process

· Build strong partnerships across internal and external stakeholders to drive roadmap and program evolution

· Utilize CRM systems (SalesForce.com), data warehousing and other analytic tools to establish a sound record of work with each partner and customer

Basic Qualifications

· Bachelor degree or equivalent experience required

· 3+ years of sales, sales operations or related experience in the support of sales teams in public sector IT

· 3+ years experience with enterprise technology, public entity procurement requirements and channel/partner management

· Fluency in English (written and verbal)

Preferred Qualifications

· Strong organizational skills and attention-to-detail with the ability to multi-task and prioritize in a fast paced, dynamic work environment

· Affinity for complex and creative problem solving and the desire to create and build new processes

· Experience supporting State and Local, Education, or Non-profit customers

· Understanding of Cloud computing technology and a utility pricing model

· Excellent written and oral presentation skills with the ability to articulate complex concepts to cross functional audiences

· Strong analytical skills required

· Adept at using and customizing sales or customer relationship management tools such as Salesforce.com

· Consistent track record of exceeding quota and key performance metrics

· Meets/exceeds Amazons leadership principles requirements for this role

· Meets/exceeds Amazons functional/technical depth and complexity

Amazon is an Equal Opportunity Employer Minority / Women / Disability / Veteran / Gender Identity / Sexual Orientation / Age

For more information, please visit https://aws.amazon.com/government-education
Skills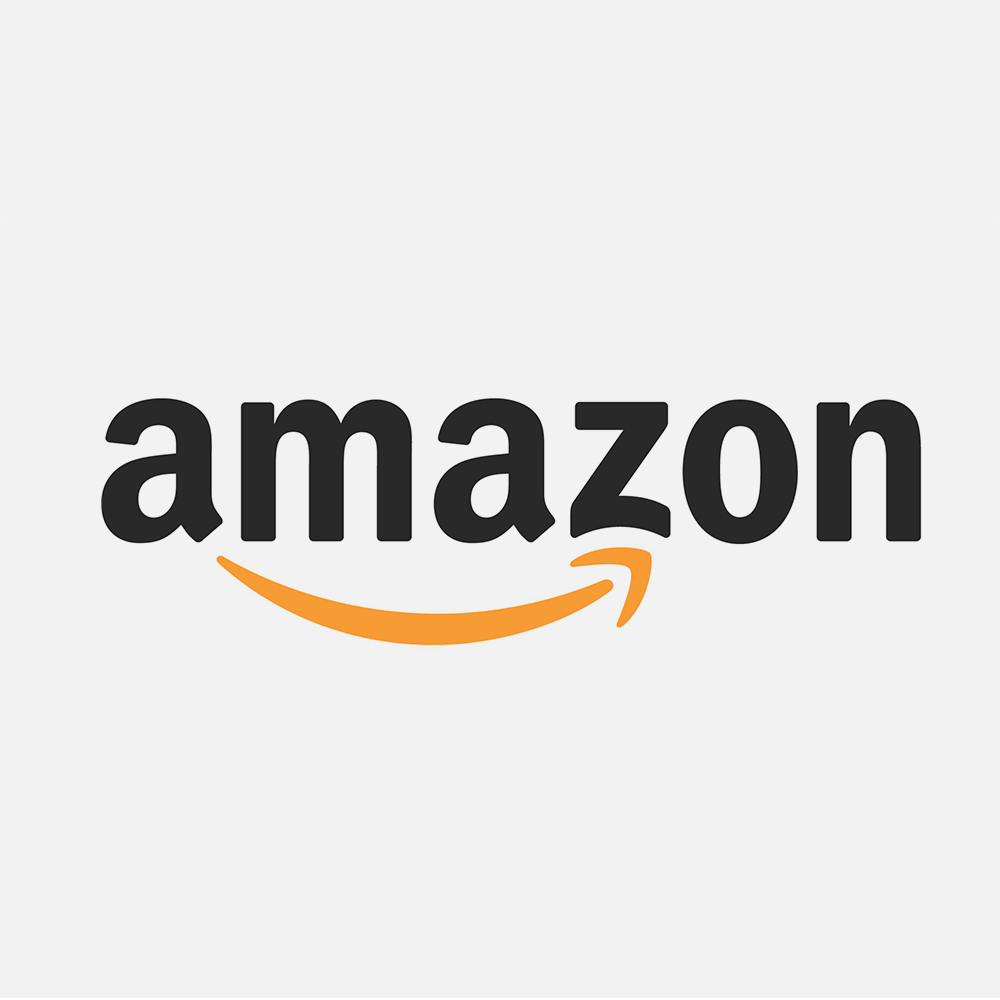 AWS is one of Amazons fastest growing businesses, servicing customers in more than 190 countries, reshaping the way global enterprises consume information technology and powering the developers who are building the next generation of global industry leaders. AWS customers include some of the most innovative startups like Netflix, Pinterest, Spotify, Airbnb, and Instagram as well as some of the largest global enterprises like Shell International, Unilever, Hitachi, Sharp, Read more
Bristol-Myers Squibb, and Samsung. We help global and local enterprises to use cloud to remediate their legacy technology and build new innovative businesses.

We are currently looking for a Business Analyst to support our Technical Program Management function in the launch of complex services. In this role you will be responsible for the end-to-end business analyses that underpin the launch of our services in the regions and areas across Asia Pacific. Responsibilities include the analysis of market opportunities, the collection of business and technical requirements from internal and external customers & various source systems, the building of business cases for services across regions and areas, and the tracking of the successful production launch that delivers on service adoption and business case expectations. The ability to use advanced reporting tools and work with a multitude of source systems is critical for the role.

The successful individual will need to have the ability to navigate in a fast-paced environment, haves superior attention to detail, be independently motivated, works well across different groups, and be able to multitask. The ideal candidate will have possess:

· Excellent Time Management Skills

· Results Oriented

· Excellent Analytical and Judgment Skills

· Attention to detail & accuracy

· Excellent Professional Communication Skills (Written & Verbal)

· Team Oriented

· Self-Motivator/Excellent Initiative/Flexible

· Strong Customer Service Skills

· Proven Planning and Organizational Skills

Basic Qualifications

· 3+ years experience in business strategy, operations or finance function

· Advanced experience in the use of standard tools like Tableau, Salesforce.com, Excel.

Preferred Qualifications

Bachelors Degree in Accounting, Finance or Business preferred.

Certifications like PMP, CSM.
Skills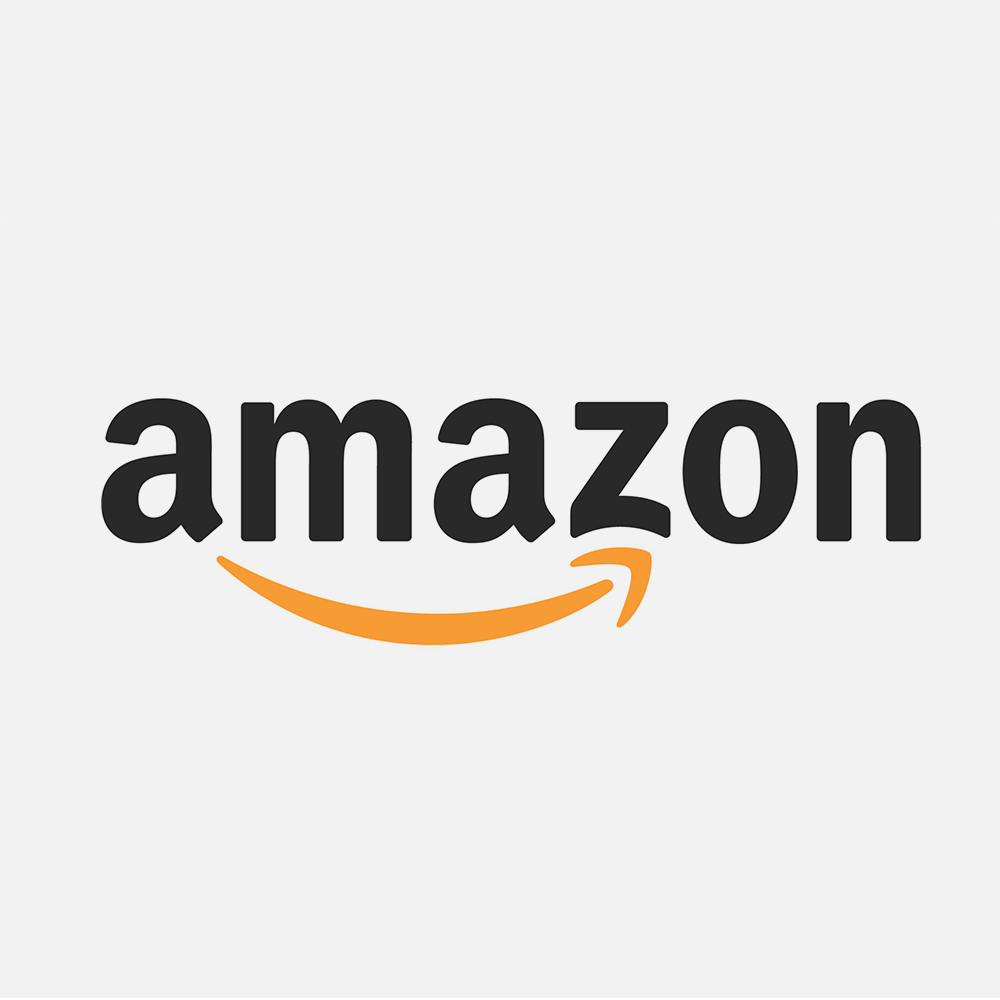 Amazon is seeking a dynamic and motivated Marketing Intern for the Amazon Global Selling business. This individual will be responsible for developing new social media channels and offline opportunities to drive local seller awareness and engagement. This person will work with various marketing channels, which can enable scalable approaches to prospect Seller communities in Vietnam.

Background on Amazon Global Selling: The Marketplace or Selling on Amazon business exists in Read more
18 countries and exceeds more than half of total Amazon unit sales and growing. Each year, tens of thousands of businesses join the marketplace adding millions of new products. Amazons vision is to offer the earths largest product selection and lowest prices for our customers. One way we deliver on this vision is by marketing to local country Sellers to persuade them to launch their products onto the platform thereby maximizing the quantity of items that they list while ensuring the highest quality of product images and information.

The ideal candidates will be an innovator, communicator and problem solver. Candidates will need to be analytical, think and act fast, and be apt at finding creative solutions to complex problems. This is a unique opportunity to play a highly visible role in an exciting and fast-paced business, make history while having fun!

Role and Responsibilities:

· Develop marketing content for social media channels i.e. Facebook, Instagram, Youtube, etc.

· Work with partners and internal stakeholders to identify new online and offline activities to build awareness for AGS Vietnam

· Oversee pre-event consultation and planning, event logistics, third-party engagements, related travel arrangements, staffing and support required for events

· Keep track of updated content creation guidelines and resources, develop communication materials for events, review and seek approval ahead of deadlines

· Develop new webpages to drive traffic and engage with potential sellers in Vietnam

Basic Qualifications

• University student

• Some relevant work experience in marketing, marketing communications, preferably in the eCommerce, retail technology, or software industries

• Proven success in project management and communication skills

• Demonstrated track record in developing and crafting marketing content

Preferred Qualifications

• Ability to work in fast-paced environment and deal with ambiguity

• Strong written and verbal communication skills in both Vietnamese and English
Skills