Sign in or register for a JobTech account.

Flow Traders is looking for a motivated individual with a strong interest in technology and financial markets to join our APAC Trading Support team. The incumbent must have an entrepreneurial mind-set with the ability to manage multiple responsibilities and demands. You will be working with highly skilled and motivated colleagues such as Traders, Developers and System Engineers in order to achieve a common goal.

As a member of our Read more
Trading Support Team, you will provide hands-on support to our traders to safeguard the performance and stability of our proprietary trading systems, as well as the related hardware. Additionally, you will participate in projects, advise on structural improvements and monitor trends within your area of expertise to capitalise on opportunities of new technologies.

What you will do

Respond quickly to any technical related issues for in house trading applications

Optimize our internal infrastructure for business needs

Utilise project and change management to maintain and configure trading infrastructure

Analyse or escalate exchange connections, while enhancing existing connectivity

Monitor and document trading applications and IT infrastructure components

Collaborate with developers to design new and improved in house applications

What you will need to succeed

Working knowledge and keen interest in Unix/Linux and Windows operating systems, plus relevant hardware knowledge

Prior experience in the financial services industry

Proficient with scripting languages, such as Python Shell, Bash

Basic Networking related skills (multicast, TCP, routing)

Excellent communication skills, with a service oriented attitude

Ability to work in a fast-paced environment with a strong sense of urgency

Strong organisational, analytical and problem solving skills

Recruitment Process

CV Screening

Test Interview

Team Interview

Executive Interview

We Offer:

Flow Traders offers you an exciting job within the most dynamic environment. We like to think that talent grows at Flow and stays at Flow. To ensure this, we provide our employees with a great, non-hierarchical working environment with many opportunities and fantastic perks, such as:

Competitive salary and annual discretionary bonus;

Flow Academy for continuous learning;

In-house lounge with a bar, pool table and console games;

Catered breakfast and lunch with healthy snacks and drinks available throughout the day;

In-house hairdresser and massage therapist;

Personal trainers running boot camps twice a week and subsidized gym membership;

Annual company trip and events;

And much more
Skills Bring your career aspirations to life with AIA!The Data Analyst (DA) will be required to perform independent assessment and execution as part of the Data Management initiatives in AIA. The DA will be required to liaise business on requirements to design, develop, enhance and implement data prep workflow, data management processes and solutions to various departments or for the whole of AIA Singapore.The DA will participate in planning, Read more
estimation of varied technical tasks associated with the development on a range of data platform solutions. He/she is expected to work closely with Business & Technology on solutioning, architecture, feasibility, tool evaluation and project management.The DA will be responsible for providing timely updates back to key stakeholders along with any associated issues and risks.

Assess and understand the business requirements through liaison with the business stakeholders, Business Analysts and the Project Managers.Design and develop ETL workflow in Alteryx to automate reporting needs.Prepare technical specifications and documentation for Alteryx workflowsWrite Complex SQL queries on multiple tables using complex joinsPerform end to end Data validation Work collaboratively with your Data & Governance, Analytics, BI and Digital colleagues to deliver on your objectives and openly share knowledge amongst the organization.Build and maintain strong effective relationships with key internal and external business stakeholders to ensure that your data management solutions meet the expectation of key business stakeholders.Pursue personal development of skills and knowledge for the effective performance of the role.Other tasks or responsibilities assigned from time to time by management.Build a career with us as we help our customers and the community live healthier, longer, better lives.You must provide all requested information, including Personal Data, to be considered for this career opportunity. Failure to provide such information may influence the processing and outcome of your application. You are responsible for ensuring that the information you submit is accurate and up-to-date.
Skills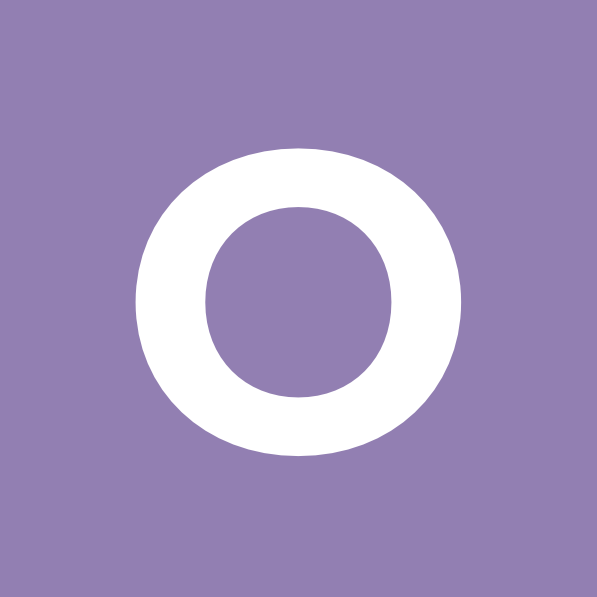 Responsibilities

•Interpret data, analyze results using statistical techniques and provide ongoing reports

•Develop and implement databases, data collection systems, data analytics and other strategies that optimize statistical efficiency and quality

•Acquire data from primary or secondary data sources and maintain databases/data systems

•Identify, analyze, and interpret trends or patterns in complex data sets

•Filter and "clean" data by reviewing computer reports, printouts, and performance indicators to locate and correct code problems

•Work with management Read more
to prioritize business and information needs

•Locate and define new process improvement opportunities

•Proven working experience as a data analyst or business data analyst

•Technical expertise regarding data models, database design development, data mining and segmentation techniques

•Strong knowledge of and experience with reporting packages (Business Objects etc), databases (SQL etc), programming (XML, Javascript, or ETL frameworks)

•Knowledge of statistics and experience using statistical packages for analyzing datasets (Excel, SPSS, SAS etc)

•Strong analytical skills with the ability to collect, organize, analyze, and disseminate significant amounts of information with attention to detail and accuracy

•Adept at queries, report writing and presenting findings

•BS in Mathematics, Economics, Computer Science, Information Management or Statistics
Skills Bring your career aspirations to life with AIA!1. Business Development through strategic partnership with stakeholders, capitalizing on company's initiatives and resources.2. Provide business support 3. Enforces agency performance standards to promote business quality.

Strategizes and implements agency-wide and location-based sales initiatives in order to achieve Agency location key result areas inValue of New Business,Number of Active FSCs,New FSC Activity Ratio,Number of Premier Agents (MDRT), andNumber of Quality AgenciesEngages Agency Read more
Leaders and producers regularly to build strong partnership relationships.Designs programs and incentives to direct the sales behavior of agency distributors towards achieving key result area objectives.Enforces agency performance standards to promote business quality.Identifies and groom aspiring agency producers to become agency leaders.Ensures key issues and feedbacks are communicated in a concise and effective manner to influence and gain buy-in from Agency distributors (Leaders and producers) so as to drive quality performance.Performs other responsibilities and duties periodically assigned by immediate manager in order to meet business requirements.
Job RequirementsMinimum Diploma or Bachelors' degreeAt least 1 years of experience in Agency Channel Management preferableM5, M9, M9A, HI, FLMI certifications preferableKnowledge of life insurance industry in Singapore and/or AsiaProficient communications skills to effectively explain policies with Agency distribution force and internal stakeholders
Build a career with us as we help our customers and the community live healthier, longer, better lives.You must provide all requested information, including Personal Data, to be considered for this career opportunity. Failure to provide such information may influence the processing and outcome of your application. You are responsible for ensuring that the information you submit is accurate and up-to-date.
Skills This is Adyen

Speed is the foundation of our company. We think fast. We work fast. We launch fast. We put our merchants at the center of everything we do, and we never stop until the job is done. We're creating our own path, with a global team driving sustainable growth. We don't do hierarchy, egos or boundaries. "Not possible" is not in our vocabulary — "freedom" is. This Read more
is who we are: honest, direct and always bringing an element of fun into our work. If you're ready to join the power of fast, keep reading.

Account Manager

We are looking for a proactive, practical, communicative and analytical Account Manager to realize our growth in APAC. You will be based in Singapore and working with the Commercial, Compliance, and Support teams in APAC and our headquarters in Amsterdam. Being an Account Manager at Adyen, you'll be managing relationships with international merchants, across multiple industries and multiple channels, so life is never dull.

What you'll do

Be fully responsible end-to-end for the success and satisfaction of 'your' merchants.

Build relationships with key people at your merchants and leverage those relationships to drive the best possible merchant experience.

Grow your accounts.

Analyse, assess, clarify, and validate customer needs on an ongoing basis. You will deliver expertise, education, and guidance to merchants as they craft and execute their payments strategy.

Coordinate any internal project regarding your merchants.

Work with colleagues in the global Adyen team.

Who you are

You can manage complex projects to achieve the best results.

You have 3-5 years experience with payments.

You are passionate to push boundaries and create value in the payments space.

You enjoy working in uncertain situations and you can deal with ambiguity.

You have great communication skills to build relations at all levels.

You can work seamlessly with a global, multicultural team.

You're fun.

You speak English fluently. Any local Asian languages are a plus.

Who we are

Adyen is the payments platform of choice for the world's leading companies, delivering frictionless payments across online, mobile and in-store channels. It is the only provider of a modern end-to-end infrastructure, connecting directly to Visa, Mastercard, and consumers' globally preferred payment methods. With offices around the world, Adyen serves nine of the 10 largest U.S. internet companies and many worldwide retailers. Customers include Facebook, Uber, L'Oreal, Casper, Bonobos, Netflix, and Spotify.

Ready to meet us?

If you are excited about this role, apply by clicking the below link. We can't wait to meet you!
Skills
Your new company
>A leading technology-driven company
>
>Your new role
>Sitting in a Data COE, you will be responsible for supporting business stakeholders in end-to-end data analytics to generate actionable insights and data solutions for the business's needs.
>
Be involved in end-to-end data analytics from data preparation and cleansing to analysis and presentation of insights to the business
Lead deep dive analyses, segmentation and slicing and dicing of data to generate actionable insights
>Produce Read more
reports & maintain KPI dashboards to monitor the performance with cross-functional partners to uncover and explain drivers of performance.
Support cross-functional teams within the business to identify the white spaces and propose actionable items to support decision-making
>

Suggest metrics, analyze data and data profiling

What you'll need to succeed
>The ideal candidate will come with proven years of experience conducting end-to-end data analysis and working closely with various stakeholders within the business to generate insights leveraging advanced data analytics and identifying white spaces for the business. Experience mentoring or leading a team is a plus.
>
Proven hands-on experience using advanced analytics on large datasets (Python, R, SQL, Tableau)
Ability to effectively present analysis, key insights, facts & figures regardless of the audience
>Critical thinking with a strong sense of urgency to resolve issues and with a meticulous attention to detail, ability to multi-task and prioritize to meet deadlines
Strategic thinker with demonstrated ability to envision the future state of the business and synthesize facts and insights into concrete, actionable strategies and plans
Stakeholder Management in a fast-paced matrix organization preferred
>

What you need to do now
>If you're interested in this role, click 'apply now' to forward an up-to-date copy of your CV. If this job isn't quite right for you but you are looking for a new position within Data Science and Analytics, please contact Germaine Yin at +65 63030158 or email germaine.yin@hays.com.sg for a confidential discussion of your career! Hays Registration Number: 200609504D, EA License: 07C3924, Registration ID Number: R1982882
>er: R1982882 #1151605
Skills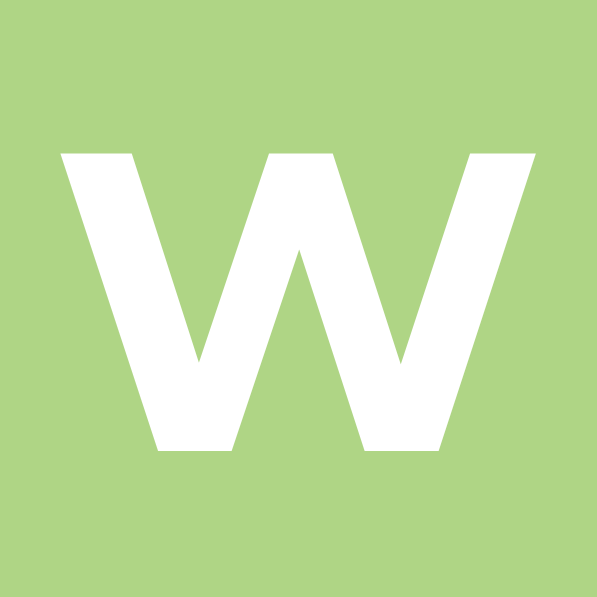 Lead Software Developer (WQResearch technology)

WorldQuant develops and deploys systematic financial strategies across a variety of asset classes and global markets. We seek to produce high-quality predictive signals (alphas) through our proprietary research platform to employ financial strategies focused on exploiting market inefficiencies. Our teams work collaboratively to drive the production of alphas and financial strategies the foundation of a sustainable, global investment platform.

Technologists at WorldQuant research, design, code, Read more
test and deploy projects while working collaboratively with researchers and portfolio managers. Our environment is relaxed yet intellectually intense. Our teams are lean and agile, which means rapid prototyping of products with immediate user feedback. We seek people who think in code, aspire to solve undiscovered computer science challenges and are motivated by being around like-minded people. In fact, of the 600 employees globally, approximately 500 of them code on a daily basis.

WorldQuants success is built on a culture that pairs academic sensibility with accountability for results. Employees are encouraged to think openly about problems, balancing intellectualism and practicality. Great ideas come from anyone, anywhere. Employees are encouraged to challenge conventional thinking and possess a mindset of continuous improvement. Thats a key ingredient in remaining a leader in any industry.

Our goal is to hire the best and the brightest. We value intellectual horsepower first and foremost, and people who demonstrate an exceptional talent. There is no roadmap to future success, so we need people who can help us create it. Our collective intelligence will drive us there.

The Role:

WorldQuant is seeking an exceptional individual to lead the design and implementation of large-scale, distributed software systems for running large volumes of internal trading models. The candidate is expected to work closely across teams within WorldQuant as a hands-on leader, and at the same time, guide and mentor junior developers in industrial best practices for software design. A successful candidate will possess an in-depth knowledge of design patterns, software architecture and development principles and how to implement them in practice. He/she should be familiar with modern, state-of-the-art technologies used in distributed and containerization systems. In addition, he/she needs to be familiar with various database technologies and understand proper data modeling principles.

The candidate must have strong knowledge of Python 3 and associated libraries. The engineer needs to demonstrate code discipline, consistently writing unit tests and documenting all code. This person should have a solid understanding of the development process pipeline, practicing effective code version control, as well as Continuous Integration and Deployment methodologies. Most importantly, the candidate must be pro-active and be able to challenge status quo so as to constantly improve systems and business process, and adapt quickly to changes in the underlying software system and hardware infrastructure.

What Youll Bring:

Degree in a quantitative or technical discipline from a top tier institution

6+ years of experience as a developer with experience in developing distributed systems

Capable of mentoring and guiding junior members of the team in developing software systems

Demonstrated ability to program in Python (working knowledge of Numpy, Pandas, Django and Asyncio) and developing cluster-based applications on Linux/Unix platforms; familiarity with scripting languages

Possess a strong mathematical background to better understand the quantitative environment and more effectively translate business requirements into software solutions

Familiarity with technologies related to distributed and containerization systems such as Kafka, Redis, ZooKeeper, Mesos, Docker and Kubernetes

Experienced in using relational (MySQL, Postgresql etc.) and NoSQL (Cassandra, MongoDB) databases

Exceptional communication skills in both verbal and written form

Excellent problem solving abilities and judgment with strong attention to detail

Mature and thoughtful, with the ability to operate in a collaborative, team-oriented culture

Motivated by the transformational effects of technology-at-scale

#LI-RS1

Copyright © 2020 WorldQuant, LLC. All Rights Reserved.

WorldQuant is an equal opportunity employer and does not discriminate in hiring on the basis of race, color, creed, religion, sex, sexual orientation or preference, age, marital status, citizenship, national origin, disability, military status, genetic predisposition or carrier status, or any other protected characteristic as established by applicable law.
Skills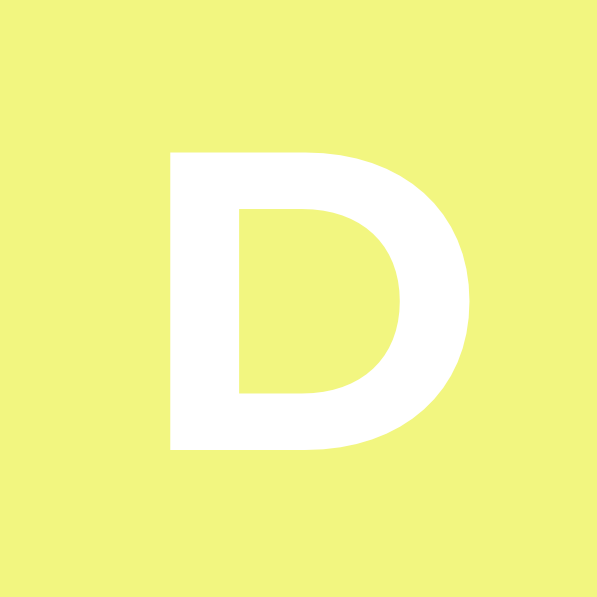 Candidate Requirements


Entrepreneurial and ambitious
Highly-driven and results-oriented with a drive for sales excellence
Strong networking skills is an advantage
Selected candidates will be offered a training allowance up to $9000
Candidates with leadership qualities will be put on a Fast Track development career path to team management positions within 18 months (terms and conditions apply)
Candidates with sales/advisory experience with banks and insurance companies will have an added advantage
Skills
Your Role

Are you a hands-on Business Project Manager who likes to manage complex topics?

We are looking for exceptional Project Managers to join our internal Management Consultancy team. You will have the opportunity to work on some of our most strategic programs as a Business Project Manager. Our projects span all Business Divisions and Functions within UBS, and across APAC.

We're looking for someone to:

– Independently lead the planning and Read more
delivery of business projects

– Manage all aspects of the project, while coordinating with multiple Group Functions and senior stakeholders

– Drive workshops, lead steering committees and work on content-heavy and complex issues

– Anticipate project needs and make recommendations

– Take a hands-on project role with a responsibility to independently drive assessments and target state designs, control reviews, remediation and change, regulatory reviews and gap analyses, and, internal change and governance processes

Join us

We're a truly global, collaborative and friendly group of people. Having a diverse, inclusive and respectful workplace is important to us. And we support your career development, internal mobility and work-life balance. If this sounds interesting, apply now.

Disclaimer / Policy Statements

UBS is an Equal Opportunity Employer. We respect and seek to empower each individual and support the diverse cultures, perspectives, skills and experiences within our workforce.

Your team

You will be working in the Management Consulting Practice of our Group Internal Consulting team in Hong Kong or Singapore, an international, dynamic and driven team of consulting professionals. Our team was established to deliver critical business projects with enhanced project management and execution capabilities.

Your expertise

– At least 8 years of business project experience working within a consulting firm or equivalent

– An exceptional performer and all-rounder who is willing to be stretched and work on any financial services topic comfortably

– Financial services experience in at least one of the following areas: Target Operating Model design, Remediation, Business Control Reviews, Risk or Regulatory Reviews and Change

– Hands on, analytical and content focused team player

#LI-SG

EFC-UBS
Skills Job Description

Aon Internship Experience

Aon Internship Experience gives you hands-on working experience and is designed to give you an insight into our business, an understanding of our culture while developing critical skills necessary for future success and postgraduate opportunities at Aon. During your time here, you will be contributing to our business and taking on real responsibility. You will be supported by a 'buddy', a mentor to answer any Read more
questions you might have about your work and our business, and be provided the necessary technical knowledge and business skills during the internship.

Our program runs from

11th May 2020 to 24th Jul 2020

.

ACIA – The cornerstone of Aon's global investment in analytics

Aon's Centres for Innovation and Analytics in Dublin and Singapore are the cornerstone of Aon's $350M global investment in analytics. The Centres deliver data-driven insights to clients by leveraging our unmatched data capabilities across both risk and people solutions

Established in 2012, there are nearly 100 colleagues employed by the Center today, with rapid growth planned over the next few years. The team currently includes actuaries, computer programmers, financial analysts and accountants. Through their concerted effort we will build best in class analytic insights and capabilities to better serve clients and colleagues globally.

The ACIA Health & Benefits team focuses on building out tools and platforms that would enhance our value proposition in the current brokerage space. The software development team allows the data insights to be presented in a manner that allows our consultants to make use of an enhanced web experience and one that showcases our abilities in the most able manner.

Job Description

The graduate intern will be involved in the following:

Interacting with internal stakeholders to develop solutions based on requirements

Attaining functional knowledge on the use C# and asp .Net to build software applications

Practical exposure building software solutions to support data analytics

Developing of personal soft skills required in a professional setting

Job Requirements

Undergraduates graduating between

December 2020 and June 2021 preferred

Degree in any discipline, 2nd class honors or GPA 3.0 and above strongly preferred

Some programming experience in any language but require learning agility to code in C#

Understand the full software development lifecycle process

Ability to understand and analyze requirements to translate to a logical design

Demonstrate problem solving ability

Ideally but not necessarily have awareness/ have worked on or are interested in data analytics or chart visualization projects.

Attention to detail and thoroughness in completing work is preferred

Meticulous and able to multi-task

Proficient in Microsoft Office applications

Ability to work as an integral part of a team, fostering teamwork and cultivating relationships, as well as work independently or with minimal direction

Strong interpersonal communication and presentation skills, both verbal and written

Critical and innovative thinking, problem-solving and analytical skills

Self- motivated, responsible, and able to work independently

Adaptability – quick learner

R00020622Z
Skills