Sign in or register for a JobTech account. JOB DESCRIPTION
`
JOB REQUIREMENTS
`
BUSINESS UNIT
Keppel Offshore & Marine
Skills JOB DESCRIPTION
Responsible for full spectrum of accounting functions
Ensure accuracy and timeliness of monthly closing of accounts
Review and analyse monthly financial performance against budget and forecast
Prepare statutory accounts, corporate tax and GST returns
Prepare budgeting and quarterly forecast
Manage cash flow and funding requirements
Ensure compliance with internal controls and processes
Liaise with internal and external auditors, tax agent, bankers and shared service provider
Assist in any ad-hoc duties as and when assigned
JOB REQUIREMENTS
Degree Read more
in Accountancy
At least 2 years of working experience
Good communication skills and meticulous with an eye for details.
BUSINESS UNIT
Keppel Land Limited
Skills Position Summary
Responsible to ensure reliable and safe operations of the company managed vessels. In additional, Fleet Superintendent is expected to maintain managed vessel as assigned in a cost-effective and efficient way by focusing on preventative maintenance. A key part of this role will be to proactive support health, safety and environmental awareness onboard as well as helping to create an accident and incident free work culture.

Job Responsibilities
Vessel Maintenance, Read more
Drydock & Major Repairs: Plan, control and execute all activities connected with maintenance, repairs, survey and certificate requirements, drydocking, conversion or modification of assigned vessels.
Planned & Condition Monitoring System: Formulate a dynamic work plan and action list with the vessel's command, to ensure that the vessel is maintained in accordance with the Owner's policy and to receive regular reports as to its progress.
Budgeting & Cost Control: Work with other members of the Management Team to co-ordinate all relevant information required for the preparation of the vessel running cost budget. Ensure that strict cost control on all aspects of vessel expenditure is enforced.
Commercial Awareness & Vessel Performance: Monitor vessel performance trends including speed, fuel and lubricating oil consumptions and to take remedial actions where these are out of agreed or expected parameters.
Vessel Inspections & Reports: Visit vessels at regular intervals and report on general condition, repairs and maintenance, crew performance, safety, environmental protection, and any actions required.
Client Handling: Provide reports to Owners concerning the management, expenditure and condition of the vessel as per the Management Agreement.
Purchasing System & Procedures: Authorize all necessary vessel orders for stores, spares, repairs and survey within limits of authority to ensure that the vessel remains adequately stocked for safe and efficient operation and to obtain the Client's approval.
Audit/QA/Risk/Safety: Work closely with the HSQE Superintendent to ensure that repairs of all reported deficiencies, damages and non-conformities are cleared within the agreed timeline.
Risk Management: Assist the HSQE Superintendent in the investigation of Incidents and to establish the root cause and make recommendations to prevent a recurrence. Assist as required in any emergency response.
Insurance Claims Handling: Prepare any insurance claims and to liaise with Owners and Underwriters' representatives in processing claims and submissions of related documents & supporting invoices or equivalent.
Quarterly Reports & Variance Reporting: Prepare annual Vessel Operating Budgets and submit to Fleet Manager and Fleet Director for review, discussion and corrections if necessary, prior to submitting to Owners for approval.
Selection / Briefing and Appraisal / Training of Senior Officers: Interview and brief Senior Officers on the condition of the vessel, the work plan and requirements prior to them joining the vessel. Appraise, identify and recommend training needs of senior officers (including other junior officers & ratings as necessary) as per company's requirement.
Take on adhoc duties or projects as and when assigned by Management.

Job Requirements
Candidate with at least 5 years of Sailing experience as a Chief Engineer in Bulkers/Dry Vessel/Chemical Tankers and relevant onshore experience with strong technical background as Fleet Superintendent are welcome to apply. Those with more years of experience will be considered for Senior role.
Professional, independent, driven and hands-on with a high level of commitment to deliver.
Possesses strong leadership skills and project management skills.
Ability to administer technical and budgetary requirements.
Effective negotiation and influencing skills across all levels of employees within the Company.
Excellent verbal and written communication skills and possesses highly developed interpersonal skills.
minimumYearsExperience : 5
[CANDIDATES WHO REQUIRE WORK PASSES NEED NOT APPLY]
Skills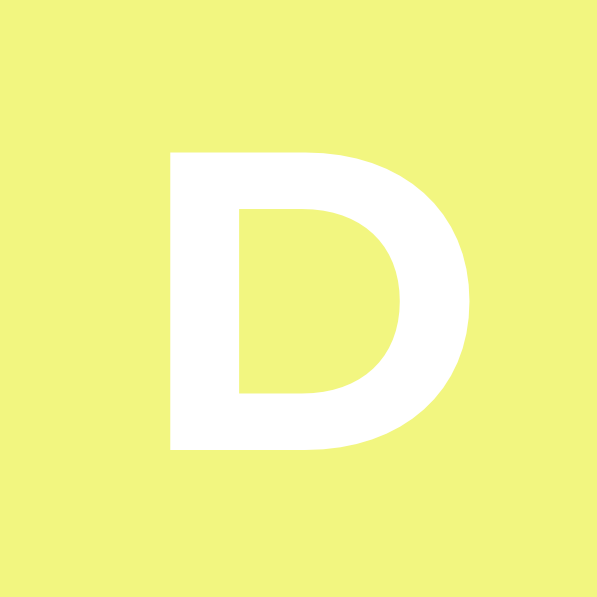 With 2 years driving experience
Preferably staying in the North
Possess class 3 Singapore licence
Familiar with Singapore road


Interested applicants, please write in to: Dundee Marine & Industrial Services Pte Ltd
14 Pioneer Sector 1 Singapore 628425 Or email to: [Click Here to Email Your Resume]
Skills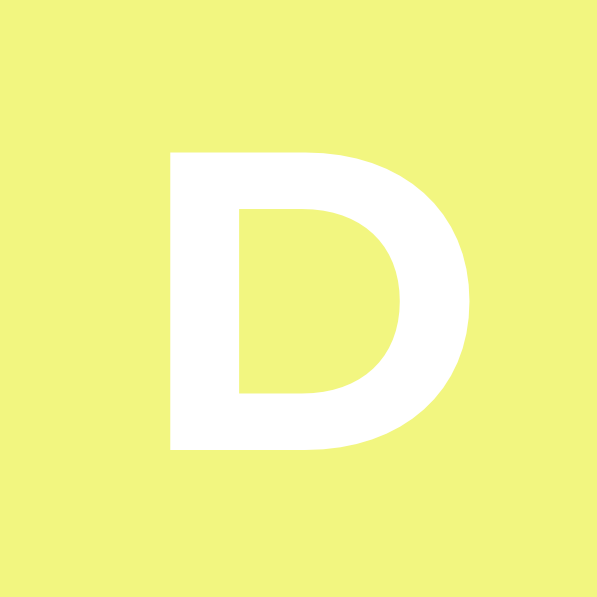 Physically fit
Hardworking, organized, team player, self-motivated and good communication skills
Packing, stock counting and other store function related.
Ensure deliveries are conducted efficiently and effectively


Interested applicants, please write in to: Dundee Marine & Industrial Services Pte Ltd
14 Pioneer Sector 1 Singapore 628425 Or email to: [Click Here to Email Your Resume]
Skills Responsibilities:
Supervise and lead a team for maintenance and overhauling jobs, including mechanical, diesel and air-conditioning onboard vessels or in workshop
Plan and coordinate with customers and suppliers on works to be carried out
Prepare, coordinate and monitor work schedule
Manage daily manpower deployment
Perform site inspection and work discussion
Provide logistic support e.g indent of spares and follow up

Requirements:
Diploma/NTC in Mechanical or Marine Engineering
Preferably with 3-6 years' working experience in related industry
Knowledge in Read more
Diesel Engines will be advantageous
Able to us MS Office (Word, Excel, Powerpoint)
Strong interpersonal and communication skills
High level of initiatives, independent, meticulous and able to work under pressure
Able to work under outdoor conditions and onboard vessels
Willing to work in Changi

Other Information:
Location: Changi
Transport provided at or nearby: Jalan Bahar, Pioneer MRT, Boon Lay MRT, Lakeside MRT, Jurong West & East, Jalan Bukit Merah, Choa Chu Kang MRT, Bukit Panjang Plaza, Woodlands, Sembawang MRT, Yishun MRT, Bishan MRT, Ang Mo Kio MRT, Hougang Ave 8, Sengkang Square, Punggol Central, Pasir Ris MRT, Tampines MRT, Tanah Merah MRT
5 days work week
Working Hours: 7.45am-5pm
Skills Roles and Responsibilities
Monitor and control job progress, man-hours and productivity of all project related works.
Plan the project schedule based on key milestone and critical activities. Plan for Level 3 details in the project schedule as required.
Identify critical path processes and at-risk activities, and manage the execution with Production Departments and Supervisors assigned.
Document and manage schedule extension or reduction to avoid any contractual penalties for delays.
Work closely with Commercial Read more
department to manage the work schedule within the scope and terms of the contract and additional work requests from owners.
Work with Commercial and Marketing Departments during the tendering phase to derive the project schedule that is competitive against the competitions,
Liaise with various departments on control of manpower and production resources in order to meet work requirements and project schedule.
Chair and attend daily VSCC meeting
Manage safety oversight and conduct safety activities which meet regulatory and customer requirements related to Safety and Quality.
Evaluate the contracted work scope to identify specific tasks that are high risks, and requires special focus on Safety and Quality.
Monitor work activities on board to ensure safety compliance. Initiate safety programs to enhance safety on board, if necessary.
Resolve any safety or quality issues raised by owners, class surveyors and contractors.
Establish quality management protocol (eg. RFI, ATPs) with Owners at the start of the Project, and ensure that the established protocol are adhered to by the production departments.
Liaise with owner inspectors and/or class surveyors for progressive and end-of-task work inspections.
Requirements
Preferably 5 years of working experiences at a management level in an Operational role, or in managing a marine-based production unit or in a technical supervisory position.
Possess Certified Ship Repair Manager (SRM) will be advantageous
Understanding of ship operations, repair works, and ship repair management.
Project management skills

Others:
Location: Benoi/ Tuas (Island-wide transport provided)
5 days work week
Working Hours: 7.25am to 5.00pm
Skills JOB DESCRIPTION

The Centre Manager is directly responsible for the entire operations, management and performance of I12 Katong. He / she is required to establish the overall strategies to achieve and/or even exceed the key performance targets set out by the Management.

Responsible for the overall retail operations, including formulating and implementing marketing and operational strategies to maximize rental returns, occupancy rates and operational efficiency of a shopping mall.

Develop business Read more
strategies to achieve performance goals and financial targets set.

Develop operational and maintenance strategies for effective deployment of resources.

Develop integrated marcom and leasing strategies to strengthen the positioning of the mall, with focus on generating shoppers' traffic and the efficiency and productivity of space.

Engage consultants, specialists, vendors, retailer partners in driving the development of new retail formats.

JOB REQUIREMENTS

Job Requirements:

Degree in Real Estate/ Building / Business Administration or equivalent

Minimum 8 to 10 years of experience in the retail industry

An innovative mindset embracing the shifts in the role of shopping malls with the changes in the retail landscape

Possess a good understanding of real estate finance and working experience in managing successful malls in Singapore or elsewhere will be an added advantage.

Good interpersonal, written and spoken communication, active listening skills

Strong numeracy skills with an affinity for operating systems and financial analysis

Meticulous, ability to multi-task and work within tight timeline

BUSINESS UNIT

Keppel Land Limited
Skills KEY ACTIVITIES

Reconciling finance accounts

Maintaining spreadsheets

Credit control

Preparing statutory accounts

Cash allocation

Sales order processing

Managing daily post in and out

Handling and writing cheques

Receiving and processing all invoices, expense forms and requests for payment

Verifying calculations working with the Accounts system

Reconciliation of Direct Debit mandates

Managing petty cash transactions

QUALIFICATIONS

Essential:

Diploma / ACCA / CIMA or equivalent or

Minimum 1 years of related experience

Experience in accounting in the relevant industry

Preferred:

Accounting Discipline

Essential Experience/Skill/Knowledge:

Good working knowledge of written and oral Read more
English language

Must be computer literate

Good understanding and working knowledge of current legislation and guidance

Good communication skill

PERSONAL QUALITIES

Required for position:

Results orientated

Flexible approach

Team orientated

Excellent communication skills both verbal and written, including presentation skills

Excellent command of both written and spoken English (including technical language)

Exceptional organisational skills (including demonstrated ability to multi-task)

Self-motivated

Professional

Willing to work in any environment

Job Type: Permanent

Location:

Tuas (Preferred)

Work Remotely:

No
Skills
We welcome aspiring students from the Institutes of Higher Learning (Institute of Technical Education, polytechnics and universities) to intern with us to gain first-hand experience in the marine and maritime industry. We believe in developing the potential of the next generation and contributing to their personal growth and development.

Take on an internship stint across our business functions ranging from Operations to Engineering, Finance to Human Resource and Corporate Read more
Communications. We are confident that your internship experience will be fun and fulfilling!

Please indicate your availability period in your resume.
Skills