Sign in or register for a JobTech account. JOB DESCRIPTION

Perform month end and year end closing.

Prepare corporate tax computation.

Review of GST schedules and reconciliation

Prepare monthly and quarterly reports in accordance to management and group requirements.

Analyse financial performance and reporting on variances.

Preparation of quarterly forecasts and annual budgets.

Assist in the preparation of statutory financial statements.

Review work process to enhance efficiency and productivity.

Ensure effective internal control and compliance to company policies, local accounting standards and laws and statutory Read more
audits.

Liaise with government bodies, auditors and external parties on accounting matters.

Any other ad-hoc matters determined by the supervisors.

JOB REQUIREMENTS

Candidate must possess at least Degree in Accountancy or equivalent.

Min.5 years of working experience in the related field is required for this position.

Familiar with accounting systems, SFRS (I), Excel and SAP knowledge

Meticulous, detailed, self-motivated, responsible and team player who is able to work with minimal supervision.

Possess good communication and interpersonal skills.

Able to maintain confidentiality.

BUSINESS UNIT

Keppel Offshore & Marine
Skills Roles & Responsibilities

Prepare enquiry to supplier
Prepare quotation to customer
Contact supplier for quotation
Contact customer for quotation follow up and receiving feedback about the submitted quotation
Process order


Requirements

Min 1 year working experience in trading, preferably marine
Those without relevant experience can apply, and training will be provided
Good MS office skills
Good communication skills
Able to work in fast-paced environment
Skills Roles & Responsibilities

Perform on-site and in-house servicing, installation, commissioning and troubleshooting of marine equipments
Inspect, analyse, record calibration results and service reports
Require to go onboard vessel and is expected to establish good relationship with Technical Superintendent and Chief Engineer
Provide technical support and deliver high-quality service standard to satisfaction to customers.
Carry risk assessment for each service and observe safe work practice and regulations at all times onboard vessels and at Read more
shipyards.
To attend customers enquiries and prepare service quotation.
Able to attend to vessel if required even during after office hours
Able to lead a team of service technician
Any other ad-hoc duties given


Requirements:

Relevant servicing experience in similar industries is preferred
Highly organized person who can juggle the demands of paperwork and on-site work, and coping with tight work schedules and unanticipated events
Must be mobile to work at various sites in Singapore/ overseas
Possess valid Singapore Class 3 driving licence advantageous
Ex-Navy personnel are welcome
Skills
Roles & Responsibilities

Assist in monthly closing of AP/ AR

Raise tax invoice and credit notes

Monitor and follow up on long overdue debts with relevant parties

Assist to enter receipt into system

Prepare Aging Report

Gebiz Billing

In charge of petty cash

Any other ad-hoc administrative work

Requirements

GCE 'O'/ 'A' levels/ NITEC/ Higher NITEC/ LCCI with minimum 1 year relevant working experience

Must be computer literate and proficient in MS Office and have hands-on experience with accounting Read more
software

Responsible, meticulous, independent & possess positive attitude

Interested applicants are invited to write in or email with detailed resume, stating current and expected salaries.

We regret that only short-listed candidates will be notified.
Skills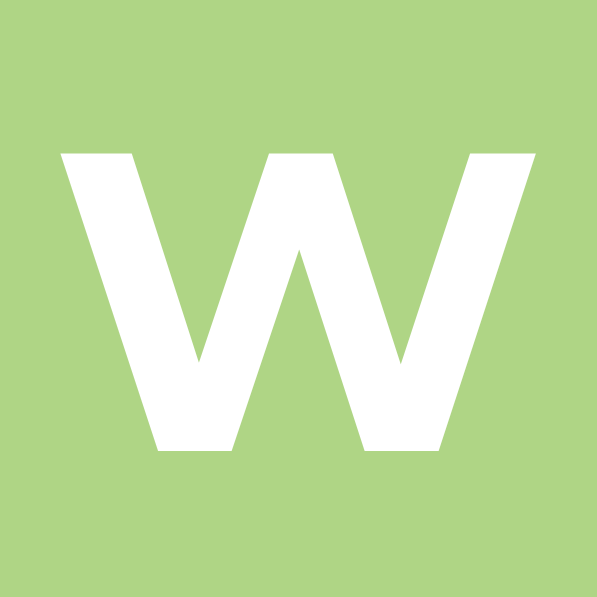 JOB DESCRIPTIONS: An

Administrator

provides office and

administrative

support to either a team or individual.

· Provide general administrative

· Photocopying, filing & sorting of documents

· Prepare E-reports

· Other adhoc duties

REQUIREMENTS:

· Minimum N Level qualifications

· Able to converse well and written English

· Preferably staying in the West

· Singaporean & PRs welcome

· Temporary/Full Time Available

Job Type: Full-time

Location:

West Coast (Preferred)
Skills JOB RESPONSIBILITIES:

To study job orders and make necessary preparations.
Provide repair and maintenance of navigation and communication equipment pertaining to service calls in an efficient and timely manner, according to customers' requirements.
Write service report regarding repair work, man-hours, spares (if any), securing approval from the customers and then submitting the report to the Supervisor for verification.
Indicate necessity of follow-up repair in consultation with coordinator / manager.
To complete service report Read more
for customer's endorsement to confirm that job is completed.
To repair defective or faulty spare parts in the workshop to be reused for other services.
To work according to Safety Regulations of the Company as well as of the client at customers' workplace.

JOB REQUIREMENTS:

Diploma / Technical Cert. in Electronics & Telecommunication Engineering
3-5 years hands-on experience in marine electronics industry
Good interaction and communication skills.
Good in spoken and written English language
Able to write service reports
Skills JOB DESCRIPTION

Principal Accountabilities

:

1. Fixed Assets

Registering / disposal of fixed assets

Monthly closing of fixed assets

Preparation of fixed assets relating to balance sheet schedule

Fixed assets sighting

2. Month-End Closing

Month-end closing for Keppel Sea Scan account

Preparation and analysis of P&L account

Preparation and posting of journal entries

Preparation and reconciliation of balance sheet schedule

Projects costing

Variance analysis

3. Reporting

Update financial data to Hyperion system for KOM finance consolidation

Preparation of divisions' required financial information for monthly BR Read more
meeting

Responsible for IPT

4. GST

Preparation of GST returns and attend to IRAS queries

5. Petty Cash

Verify Petty Cash vouchers and ensure that correct GL codes are used

Custodian of petty cash float

6. Budget and Forecast

Involve in quarterly forecast and annual budget exercise

Monthly cash flow forecast / external FX report to submit to KOM

7. Annual Audit

Attend to external auditors' queries

8. Control in JDE / APPAC

Creation and maintenance of vendors record

Creation and maintenance of customers record

9. Accounts Payable

Register supplier invoices

Preparation of payments to suppliers (cheques, GIRO, TT)

10. Accounts Receivable

In charge of incoming receipts

Issue labour related inter-company invoices

Follow up with inter-companies on outstanding payment

Maintenance of all DO records

Filing of invoices

11. Treasury

In charge of bank reconciliation

Updating of daily cash flow report

Ensuring sufficient funds for operational use

Submission of instruction via KYOTO for forward purchase, fixed deposit, loan, remittance, etc.

JOB REQUIREMENTS

Requirements:

Degree in Accountancy, ACCA or equivalent

Minimum 2-3 years of experience in similar capacity

Strong analytical skills and meticulous and proficient in MS office especially in MS Excel

Able to start immediately/in short notice

Ability to function as a team player

Ability to meet tight schedules and deadlines

Need to be able to handle very detailed and manual work

Possess good working attitude and able to work independently as well as being a proactive team member

Assertive yet tactful with good interpersonal and communication skills

Experience in SAP system is an added advantage

BUSINESS UNIT

Keppel Offshore & Marine
Skills JOB DESCRIPTION

Reporting to the General Manager, Compliance, you will be an integral part of the Compliance team to institute an effective Compliance framework and culture across business units.

You will work closely with the business units and the respective Compliance associates and champions to identify, assess and monitor key risks and actions, assist in the implementation of compliance programme.

You will assist KOM Compliance in the following areas:

Drive the Group's Read more
Compliance initiatives

Monitor the Compliance implementation status in Business Units

Update compliance issues in the Group regularly

Conduct Compliance related training workshops

Conduct Compliance assessment workshops with Business Units

Review Compliance risk registers prepared by Business Units

Assist to prepare regular reports to Management and Board Committees

Assist to evaluate effectiveness of compliance implementation by business units from time to time

Assist in the implementation of Keppel Compliance Programme

Perform any other duties and responsibilities which may be assigned to him / her

JOB REQUIREMENTS

-

BUSINESS UNIT

Keppel Offshore & Marine
Skills JOB DESCRIPTION

This individual is part of the administration team to perform a variety of administrative and clerical tasks, assisting in daily office needs and managing our company's general administrative activities.

JOB REQUIREMENTS

- GCE N Level

At least 1 year of working experience in similar capacity

Meticulous and has initiatives

Able to work in fast paced environment with accuracy

Proficient in MS Office

BUSINESS UNIT

Keppel Offshore & Marine
Skills Roles & Responsibilities

Perform on-site and in-house servicing, installation, commissioning and troubleshooting of marine equipments
Inspect, analyse, record calibration results and service reports
Require to go onboard vessel and is expected to establish good relationship with Technical Superintendent and Chief Engineer
Provide technical support and deliver high-quality service standard to satisfaction to customers.
Carry risk assessment for each service and observe safe work practice and regulations at all times onboard vessels and at Read more
shipyards.
To attend customers enquiries and prepare service quotation.
Able to attend to vessel if required even during after office hours
Able to lead a team of service technician
Any other ad-hoc duties given


Requirements:

Relevant servicing experience in similar industries is preferred
Highly organized person who can juggle the demands of paperwork and on-site work, and coping with tight work schedules and unanticipated events
Must be mobile to work at various sites in Singapore/ overseas
Possess valid Singapore Class 3 driving licence advantageous
Ex-Navy personnel are welcome
Skills