Sign in or register for a JobTech account.

Roles & ResponsibilitiesPosition Overview As a Project Manager you will be part of a team in Singapore managing offshore geotechnical investigations predominantly in the APAC region with the support from other departments in Singapore as well as other Fugro offices in the world. Projects vary from smaller offshore site investigations to larger projects lasting up to several months. As Project Manager you are responsible for the project and Read more
coordination between the client, the vessel and the offshore project team. The industry is very cyclic, so the selected candidate will have to take on other tasks when needed. The candidate needs to have a back ground in geotechnics, commercial interest and preferable experience with offshore geotechnical investigations. Roles and responsibilities Manage and coordinate offshore geotechnical investigations according to the Fugro Project Management handbook; from start-up, implementation, hand-over & close-out to evaluation Work closely with Tendering, Operations, Vessel Management and Geotechnical Engineering Teams Pre-plan fieldwork and liaise with Client representative to ensure both parties fully understand and agree the scope and deliverables Responsible for the Project Execution Plans, which includes Operational Plans, Quality Plans, HSSE Plans and Emergency Response Plans Responsible for communication of specifications and requirements within the project team Control project budgets and expenditure, review and approve invoices, recover costs from third parties where appropriate Work according to Fugro's QHSE Management Systems and contribute in developing motivated and safety conscious project personnel Prepare project invoicing information to enable prompt dispatch of invoice to client Continually seek to improve project performance thus assisting in maintaining a competitive edge for further development. This may include efficient mobilizations and to identify actions on critical line Ensure that project experience feedback is used as tool for improvement and learning RequirementsRequirements Bachelor's Degree in Civil Engineering or equivalent with minimum 5 years relevant working experience in a similar role Professional Certification in Project Management will be an advantage Strong interest in project management and the liaison role between client, vessel and subcontractors Excellent oral and writing skills in English Experience with offshore geotechnical surveys Knowledge of geotechnical engineering or soil data interpretation will be an advantage Commercial interest, experience from tendering processes and contract negotiations will be an advantage A good team player, self-driven and willing to take responsibility for assigned tasks as Project Manager Interest in further developing our profession Flexible – both work load and tasks can be variable We offer: As the world's largest integrator of geotechnical, survey, subsea and geosciences services, we offer talented individuals almost unlimited growth potential. As a Fugro employee, you will get to work with talented people on a global scale who contribute as a team to our corporate strategy. Additionally, you will have access to ongoing training and development which will sharpen your skills and broaden your knowledge and abilities. This combination of experience, ongoing training and development, and working with great people will allow you to grow your career and explore new opportunities with Fugro around the globe. How to apply? If you are interested in this role we look forward to discussing this opportunity with you. Please click on our 'apply' button and upload your resume and cover letter. Disclaimer for recruitment agencies: Fugro does not accept any unsolicited applications from recruitment agencies. Acquisition to Fugro Recruitment or any Fugro employee is not appreciated.
Skills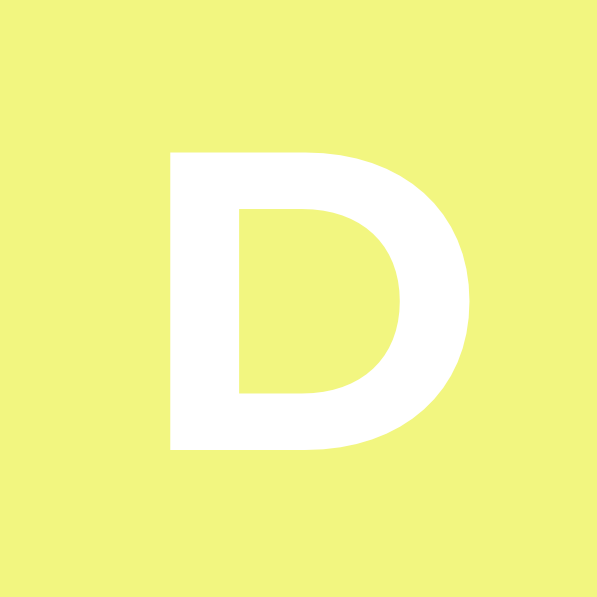 Roles & Responsibilities1.Perform Surveillance Inspection to ensure that the construction work is performed and duly meeting the project specific Quality Requirements. 2.Verify in process inspection, final inspection and welding. 3.Carry out Welding control and inspection. 4.Prepare and maintain Welding Audit Report during construction. 5.Record result of inspections and maintain records of specific items as per contract/specifications. 6.Administer AFI request to Client and 3rd party and coordinate for inspection Read more
as identified in the respective discipline ITP. 7.Raise Non-conformance reports as seen during inspection and follow-up on status of rework and close-out. 8.Arrange for proper NDT requirements as per specifications. 9.Interpret RT films pertaining to welding joints. 10.Review all NDT reports and approval. 11.Establish and maintain inspection and NDT progress status on weekly basis. 12.Generate weekly weld rejection rate summary and weekly welder performance. 13.Witness all testing activities as required by approved Inspection and Test plan. 14.Monitor PWHT activities carried out as per approved procedure. 15.Attend to all potential quality issue to prevent occurrence of defects. 16.Prepare Test Packs for Piping Hydro static testing. 17.Prepare/compile final punch list prior to delivery of the fabricated and assembled components. 18.Follow-up other discipline HOD's to get relevant documents as per MDR Index for compiling. 19.Progressive compilation of records for MDR (Final Dossiers). 20.Coordinate with client for review and approval of the MDR. 21.Carryout surveillance activities during project execution. Requirements1.Min. 3 years' relevant experience, eg, welding inspections of structural, piping fabrication, welding jobs including Non-Destructive testing. 2.Welding Inspectors certifications (AWS or CSWIP). 3.Knowledge in structural fabrication, piping Isometric drawing and piping materials. 4.Have basic knowledge in structural and piping materials. 5.Experience in piping line walk, reinstatement inspections by clear understanding of Isometric drawings. 6. Experience in welding inspections of structural and piping fabrication
Skills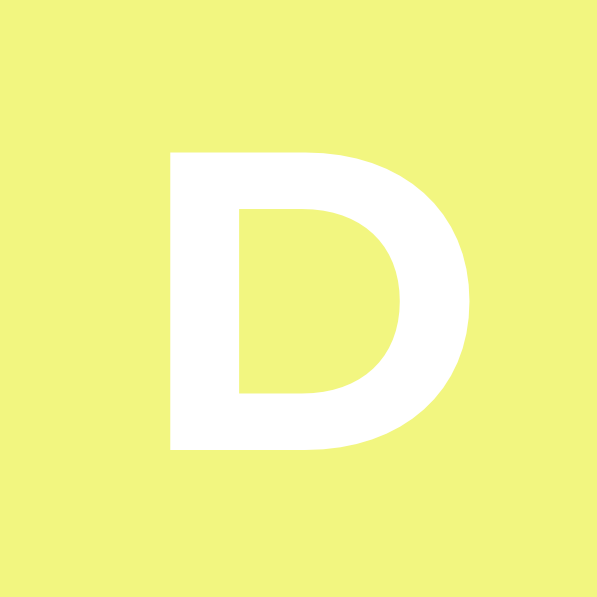 Roles & Responsibilities Prepare and conduct Project Specific Quality requirements training to production Supervisors and Sub-contractors QC Personnel. Establishing Work Procedures and Instructions. Support QA/QC Manager for establishing WPS, PQR and WQT Qualifications. Act as Project Lead QA/QC and control the entire project Quality Assurance and Control activities during construction phase. Oversees the Inspector's performance on the project towards monitoring and control of workmanship towards quality. Updating of Read more
Inspection status and records on daily basis. Attend weekly client progress review, Internal and Sub-Contractors meeting to discuss Quality issues. Liaise with client in relation to Quality on Project Specific. Schedule and conduct Project Specific Quality Audit as per agreed Plan. Monitor the compiling of Piping Test Packages. Monitor administration and submission of ITRs for Project. Prepare and maintain Weekly Weld Rejection Rate Summary. Monitor the issue and close-out of NCR's for the project and maintain its register. Monitor progressive compilation of the MDR for the project as work progress. Requirements Degree in Mechanical Engineering At least 5 years of relevant working experience eg, welding inspections of structural, piping fabrication, welding jobs including Non-Destructive testing. Welding Inspectors Certificates (AWS or CSWIP) Knowledge in structural fabrication, piping isometric drawing and materials Experience in piping line walk, reinstatement inspections by clear understanding of isometric drawings Experience in welding inspections of structural and piping fabrication Excellent written and good communicative skills, able to interact with people of all levels and teamwork Working hours: 5.5 days (Mon-Fri: 8am to 5pm, Sat: 8am to 12pm)
Skills Roles & ResponsibilitiesThe Able Seaman is responsible for the execution of activities and maintenance on deck. 1. Ensuring own safe work environment and that of colleagues on deck. Understanding and ensuring compliance with relevant company's safety guidelines and procedures 2. Ensuring tidiness on deck 3. Assist with loading and unloading of cargo and crew transfers 4. Perform maintenance activities on deck 5. Operate deck machinery, such as the Read more
windlass or winches while mooring and unmooring 6. Assist with life saving procedures: operating life rafts and workboat 7. Assist the Bosun with ground tackle, deck winch, handling lines and crane operationRequirements1. Adaptability - Able to deal with change and adopt to new ways of working to achieve objectives 2. Accountability - Taking responsibility and ownership for decisions, actions and results 3. Planning & Organizing - Planning and managing activities and resources efficiently and effectively to achieve goals 4. Communication - Able to express thoughts and ideas to individuals or groups via written or verbal 5. Motivational - Able to insipre enthusiasm in others and encourage them to take initiative to achieve objectives 6. Taking Initiative - Would take it upon himself to act rather than delegate every task
Skills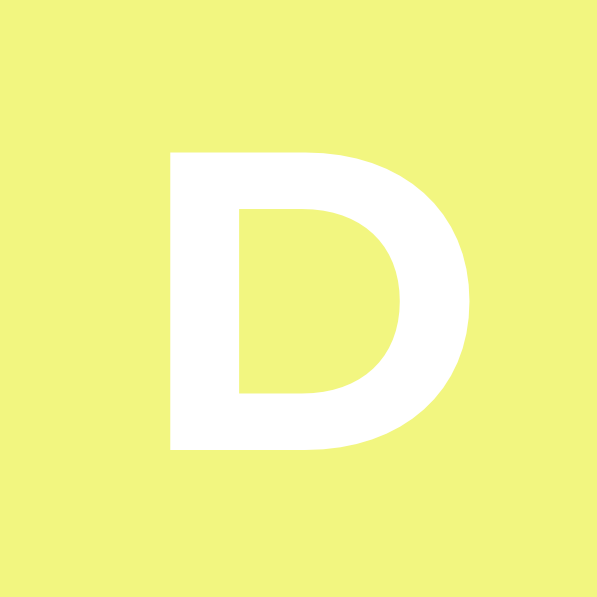 Roles & Responsibilities

In-charge of picking, structure, piping etc. material in the warehouse

To receive all goods from supplier and verify the receipt against the PO and update records as per the company procedure

To pre-inspect materials or packing condition prior to off loading at the company designated location

Traceability management and transfer of marking where required

Issue items as per requisitions and the company policy for all purpose

to keep proper records of Read more
inventory at all times and notify your superior when the stock level fall below specified limit

Prepare documentation of any bad charge to contractors or client

Requirements

GCE 'O' Level and above

Minimum 2 years of experience working in marine shipyard warehouse

Preferred with forklift liscense

Team player and good knowledge in marine type of materials

Singaporean only
Skills JOB DESCRIPTION

This individual will be part of the Logistics team, to handle daily operations in the warehouse including operating a forklift to assist with inventory handling.

JOB REQUIREMENTS

- Minimum GCE N Level

At least 1 year of working experience in similar capacity

Meticulous and has initiative

Able to work in fast paced environment with accuracy

Possess a valid forklift licence

BUSINESS UNIT

Keppel Offshore & Marine
Skills JOB DESCRIPTION

Execute HR strategies and plans in support of the corporate vision, strategy and culture.

Coordinate and perform full spectrum of Recruitment.

Coordinate and perform other HR functions such as Manpower Planning, Compensation and Benefits, Performance Management and Industrial Relations.

Implement policies and procedures that are in compliance with the current labour legislations and HR practices.

Serve as a HR business partner to the departments.

Review the work processes to enhance efficiency and Read more
productivity.

Liaise with government authorities and internal consultants on human resources matters.

Maintain a harmonious industrial relations climate.

JOB REQUIREMENTS

Fresh graduates in Human Resources Management, Psychology, Applied Mathematics and Business Administration may apply.

Has sound foundation in HR processes and practices, preferably in Staffing, Compensation and Benefits, Performance Management, Employment Legislation, and Industrial Relations.

Possess integrity, "Can Do" attitude with passion and a global mindset.

Possess good interpersonal, communication and presentation skills.

Proficient in Microsoft Office and HRIS software

BUSINESS UNIT

Keppel Offshore & Marine
Skills
Roles & Responsibilities

Cleaner

Responsibilities:

Maintain cleanliness of the premises (e.g. Toilet, Office and Pantry)

Upkeep of hygiene standards

Standby as tea lady

Any other ad-hoc duties assigned

Requirements

Requirements:

No experience required

Part time position available

Interested applicants are invited to write in or email with detailed resume, stating current and expected salaries to:

PAMARINE PRIVATE LIMITED

22 Tuas West Road

Singapore 638380

Email:

career@pamarine.com.sg

We regret that only short-listed candidates will be notified.
Skills
Roles & Responsibilities

Responsibilities:

Maintaining and posting to GL, AP & AR and bank reconciliation

Sales invoice generation and vendor invoice verification

Follow up on collections & handle payment enquiries with vendors

Maintaining GST and cash books

Generate and sending customers statements of accounts

Prepare inter-company billings, transactions and balances

Data entry and master data maintenance (finance module)

Assist in other general accounting duties

Requirements:

Diploma in Accounting, LCCI or book keeping equivalent qualifications

Minimum 1-3 years relevant working experience

Must Read more
be computer literate and proficient in MS Office and have hands-on experience with accounting software such as SAGE ERP or related batch posting

Responsible, meticulous, independent & possess good attitude

Able to commence work immediately or within short notice

Requirements

-
Skills
Reception / front desk duties

External visitor management

Phone switchboard management

Meeting rooms management

Internal event coordination at The Plaza, Training Rooms etc.

Procurement of office supplies including stationery, groceries

Other administrative duties

Minimum 2 years Receptionist / Office Administrative experience

Exceptional customer service skills and effective communication both verbal and written

Strong organisational skills, ability to prioritise and multi-task

Ability to work with minimal supervision

Experience with MS Word, MS Excel, MS PowerPoint and Outlook, must be comfortable Read more
working with spreadsheets
Skills