Sign in or register for a JobTech account.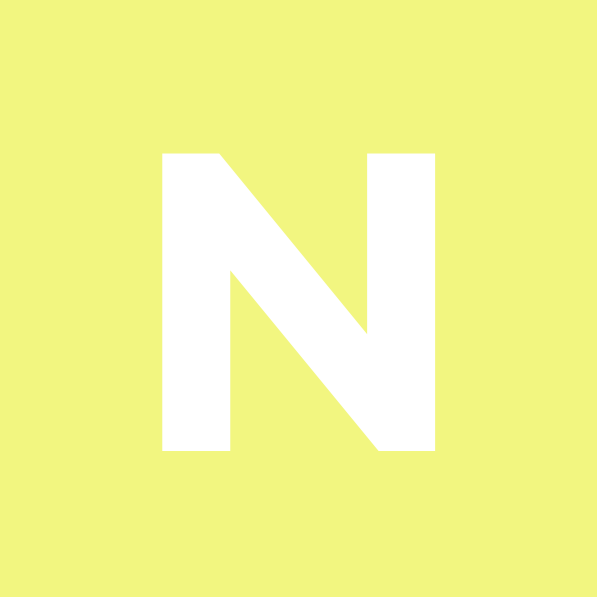 Responsibilities:

Performs duties to maintain the QHSE Management System program in accordance with industry certification requirements (ISO, OHSAS, API, ASME, etc.), customer requirements and NuStar Technologies QHSE standards.
Interface with customers concerning QHSE program, procedures, QA plans, ITP and other related activity.
Lead internal, third party and customer audits and coordinate to complete corrective and preventive action for any observation or deficiency raised during the audit.
Prepare reports that provide actual quality Read more
status and actual quality performance.
Provide assistance to other function in the interpretation of quality specifications and standards.
Resolving customer complaint thru through investigation, determining root cause by providing corrective & preventive action that eliminates the problem. Augment or change quality program to prevent repeat of the problem.
Manage QHSE project deliverables.
Monitor and evaluate functional performances and react to less than desired levels.
Carry out review of job hazard analysis; maintain safety certification of lifting devices use by manufacturing.


Requirements:

A degree in mechanical engineering or diploma in technical discipline.
Process strong background in manufacturing processes, quality assurance, inspection, auditing, calibration, data analysis techniques, and preferably knowledgeable in API, ASTM, ASME, Metal machining, Pressure testing, Welding & NDE requirements.
Minimum of 3 years relevant work experience with Oil and Gas Industry
Working with people of various social, cultural and religious backgrounds
Possess effective leadership ability within a team environment.
Demonstrate good negotiation, motivating, planning and, interpersonal and communication skills.
Skills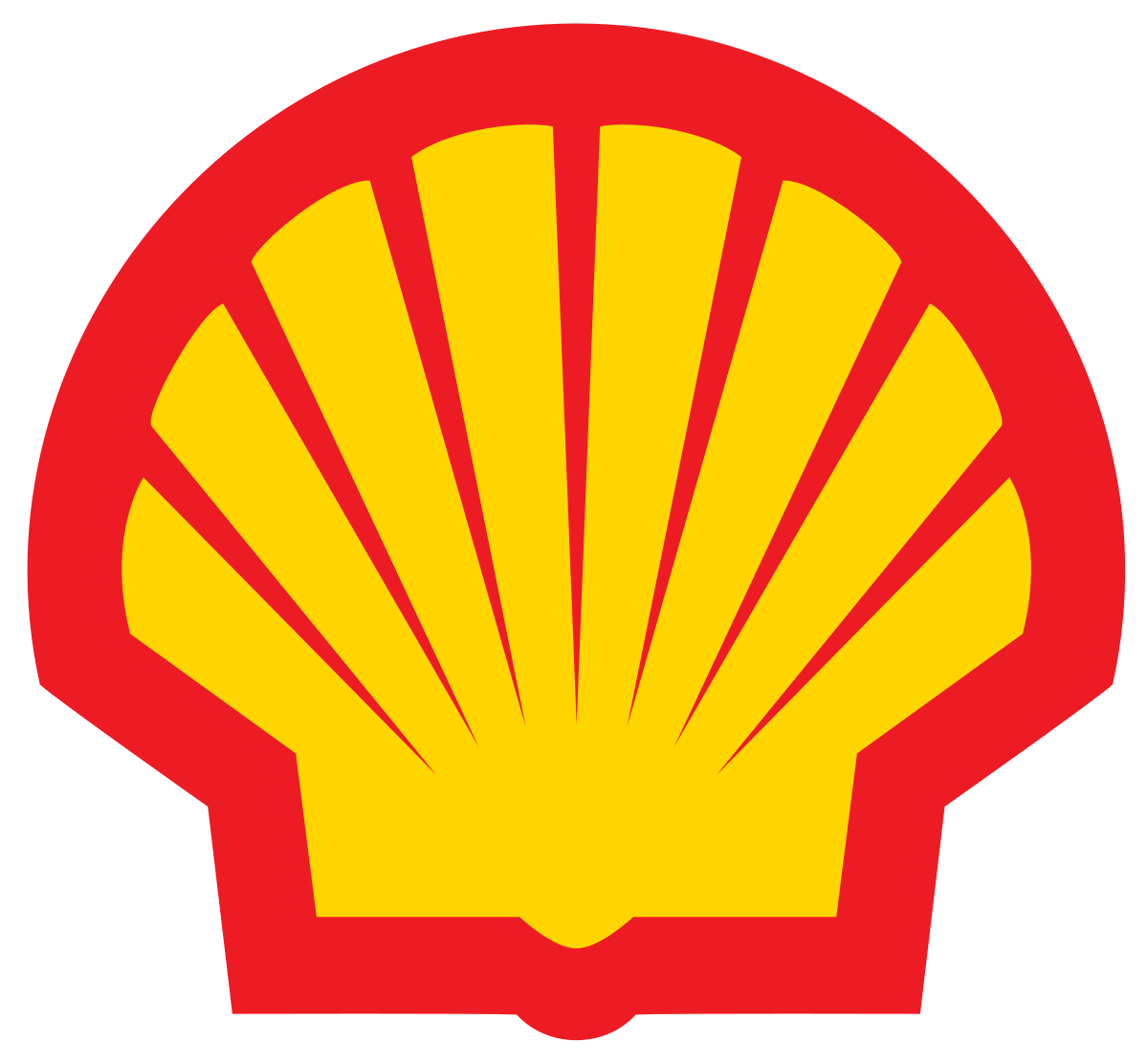 Job Title

HR Manager Jurong Island

12-Nov-2019

12-Dec-2019

No. of Positions

1

Job Description

If you're an expert in building great culture and supporting people agenda in a fast paced, complex and dynamic environment, then take this next step in your HR Career.

Where you fit in

Shell has been in Singapore for more than 120 years, and it is one of the largest foreign investors in the country. Singapore is the largest petrochemical production and export Read more
centre in the Asia Pacific region. Shell Jurong Island (SJI) manufactures petrochemicals to meet the fast-growing demand for these products in the region.

Shell Jurong Island is looking an experienced HR Manager to help translate global strategy to the local operations. As an HR Manager you will execute the delivery of business specific people agendas within the local context, including the alignment with local regulations, ER/ IR strategies, individual case management and compliance requirements.

What's the role?

As an HR Manager you will be involved in:

Integrated Capability Building

- You will design the integrated capability building plan and people agenda for Manufacturing – Shell Jurong Island. You will ensure that core capabilities are build and assure the Talent health of the organization, as input to organizational capability diagnostic and with the aim of building business capability. You will also provide expertise and coaching for leadership to develop and enhance the capabilities of senior leaders on employee engagement, team leadership and performance.

Employee Engagement

- You will build and develop the culture or norms appropriate for the business strategy. You will also drive employee engagement for the site. You are expected to be connected into the business plan, general engagement and community building interventions.

Building and Developing Leaders

- You will be an active member of the Country HR Leadership Team. You will drive organizational performance and are expected to add value by ensuring that line managers can achieve their strategic objectives and behave consistently with the organization's values and culture.

Derive Insights

- You will derive insights from data analytics and use this to drive action. You will use an External/ Outside relevant business context developments and provide this as inputs to Centres of Excellence for design or the HR Delivery pool for delivery.

You will be reporting to the Vice President for Human Resources.

Auto req ID

125727BR

Skillpool

Human Resources

Country of Work Location

Singapore

Employment Type

Full Time

Company Description

Shell is one the largest foreign investors in Singapore and began operations in 1891. Today, we have more than 3,200 employees in Singapore alone. The Pulau Bukom Manufacturing Site today is the largest Shell refinery in the world in terms of crude distillation capacity, which makes Singapore a key regional supply and trading centre for Shell in the East. Singapore is the largest petrochemical production and export centre in the Asia Pacific region. Shell Jurong Island (SJI) manufactures petrochemicals to meet the fast-growing demand for these products in the region. We also have one of the largest single-branded retail networks in Singapore, providing customers with a wide range of quality products and services. When you join Shell in Singapore, you can count on our commitment to help you thrive and propel your career by means of our industry-leading development programme and our available and unrivalled pool of local and global experts. Our numerous global and local skill pools as well as our diversity are key to our success and continuing innovation.

Disclaimer

Please note: We occasionally amend or withdraw Shell jobs and reserve the right to do so at any time, including prior to the advertised closing date.

Before applying, you are advised to read our data protection policy. This policy describes the processing that may be associated with your personal data and informs you that your personal data may be transferred to Royal Dutch/Shell Group companies around the world.

The Shell Group and its approved recruitment consultants will never ask you for a fee to process or consider your application for a career with Shell. Anyone who demands such a fee is not an authorised Shell representative and you are strongly advised to refuse any such demand.

Shell is an Equal Opportunity Employer.

Work Location

Singapore Seraya

Requirements

What we need from you

Extensive experience in Human Resource management in a competitive and fast paced environment

Strong HR professionalism with expertise on people agenda and teams

An expert in change management and can facilitate organizational change

Organisational health/ capability diagnostic and design skills

Data analytics skills used to derive insights and meaning

Has the understanding and can leverage on technology with focus on continuous improvement/ leveraging on efficiency to drive greater effectiveness

Strategic thinking and able to develop strategy

Has a commercial mindset and great understanding and genuine interest on how the business makes money.

Ability to connect and be intimate with the business to understand what's going on to be able to deliver value

Has courage and integrity to be able to influence stakeholders

Accountability to co-lead the business

Proactive with strong coaching and influencing skills

Has collaboration and integrative leadership skills (with others, other parts of HR and other functions)

City, State (if applicable)

Singapore
Skills Job Role Summary

Join ExxonMobil as a Regulatory & Compliance Advisor. Become part of a team responsible for monitoring and managing the compliance activities associated with ExxonMobil's crude and products physical and derivatives trading activities. In this role, you will be responsible for coordinating ExxonMobil's ongoing compliance with regulations in the area of crude and products trading and gain insight into trading strategies, exposure to ExxonMobil managers, and an Read more
excellent entry point to a career with ExxonMobil.

</p></p>

Job Role Responsibilities

Coordinate compliance with applicable laws, rules and regulations as it relates to risk reporting and crude and products trading with a specific focus on derivatives trading

Participate in reviews of new transactions and new products and analyze the impact on compliance

Develop and maintain compliance plans, policies and procedures and monitor adherence to these policies

Propose and implement new monitoring techniques based on changes to the business's trading activity and/or the latest rules and regulations

Ensure existing requirements and future reporting specifications are documented and tested

Maintain and perform rigorous counterparty and broker selection processes

Develop operational compliance tools, (e.g. policies and procedures, R&R charts) and assist with the preparation of regulatory compliance reports, as required

Keep abreast of upcoming, new and revised rules, regulations and directives applicable to the business, and facilitate changes, as required

</p></p>

Expected Level of Proficiency

Technical Knowledge

Compliance experience in futures, financial and physical commodities trading

Advanced knowledge of regulations governing financial derivative and commodities markets

Working knowledge of commodity regulations/reporting

Experience with risk management tools with emphasis on commodities regulatory environment is desired

Knowledge or experience with SAP or other reporting tools a plus but not required

Key Skills

Excellent leadership ability and organizational skills

Ability to prioritize and manage multiple priorities

Demonstrated ability to meet deadlines

Behaviors

Strong work ethic

Diligent working style and attention to detail

Intellectually curiousity

Team oriented

</p></p>
Skills Job Role Summary

Be an applications support analyst and play a role in enabling our business footprint globally to address worldwide energy needs. If you are the right fit for the requirements, you will be offered opportunities to be part of a self-organizing team that practices Agile, move fast together to deliver high value products, resolve problems and continuously learn to improve areas of expertise

As an Applications Support Analyst, Read more
you are expected to:

Support manufacturing process/supply chain planing applications for ExxonMobil's global business (Upstream, Fuels & Lubricants, Chemicals)

Participate in a wide variety of global projects, improvements & controls activities to enable growth in business footprint, innovation and workforce productivity

Provide day to day operational support including, but not limited, to break-fixes, change implementation, service requests and application development as part of a global team to cater to the business operating across different time zones.

Collaborate closely with other delivery team members, scrum master, and product owners to drive team success

Requirements:

Up to two years of related work experience.

Degree in Chemical Engineering/Engineering/Information Systems/Computer Engineering or equivalent from a recognized university

Possess competent knowledge in coding using C#, .Net, VBA, Python, HTML, MVC, jQuery, Java script, WebAPI, RESTful services, LINQ, React, and DBMS using Oracle and/or SQL and Unix shell scripting.

Foundational experience in development and deployment of applications in cloud environment, and use of API management tools (e.g. Mulesoft)

Flexible to support staggered work hours and/or occasional off-regular hour work.

A team player with strong organizational, verbal & written communication and interpersonal skills.

Exhibit an attitude that shows dedication, initiative and ability to work under time pressure

Has the passion to pursue and learn about trending technology areas such as cloud computing, artificial intelligence, data analytics, digital manufacturing,...etc.

In addition it will be an added advantage if you possess the following:

Prior exposure to Honeywell Uniformance/Thermo Fisher Sample Manager/Aveva IntelaTrac/Oracle Primavera/UC4 Scheduling/SAP/Weblogic.

General knowledge of webserver / terminal server.

Business knowledge and experience in a manufacturing and/or oil and gas industry.

Familiarity with Scaled Agile Framework and agile methodologies.

Source code control using Microsoft TFS.

We are an equal opportunity employer and value diversity at our company. We do not discriminate on the basis of race, religion, color, national origin, gender, sexual orientation, age or marital status.

</p></p>

Job Role Responsibilities

RCM

</p></p>

Expected Level of Proficiency

RCM

</p></p>
Skills
Roles & ResponsibilitiesJob Responsibilities

Comply with the regulations of the Field Operations Department
Cooperate with custom clearance team and other department positively and efficiently
Communicate with procurement department and other end-user department positively and efficiently
Coach and train all the local warehouse supervisors/ warehouse keepers
Organize equipment and warehouse team to load or offload when issuing or receiving material
Ensure high materials inventory accuracy via regular cycle counts or physical inventory count
Continuous coordination with Read more
the warehouse SAP operator to ensure all warehouse transactions are up to date
Continuous cooperation with the warehouse HSE superintendent
Follow up and ensure the accuracy of all warehouse documentations
Develop and staff the Material organization to meet the objectives of the department
Execute materials functions according to business objectives, policies and procedures
Manage the warehouse with management

Job Requirements

Diploma with minimum 5 years of relevant work experience associated with material management procedure and system
Experience with material management system software (such as SAP, MAXIMO etc)
Prior work experience in Oil and Gas industry and knowledge of petrochemical equipment and spare parts
Good in Microsoft office application (outlook, word, excel and power point)
Positive and sincere working attitude
Willing to work at Tuas South Avenue from Monday to Saturday
Willing to work overtime
Skills
Job Role SummaryResponsibilities:
• Prepare equipment for maintenance and perform unit start-up, shutdown and plant turnaround activities
• Update operating procedures and prepare job pack documentation for equipment repair
• Perform troubleshooting and to resolve operational issues and provide support for technical and mechanical teams
• Monitor performance to ensure safe and optimal operation of the plant, equipment (e.g. reactors, compressors, pumps and product storage tanks), pipeline distribution network and berth facilities
• Read more
Perform structured rounds (field/DCS console) and take corrective action to maintain equipment and plant operations within safe operating limits

Requirements:
• Minimum ITE or equivalent degree in Chemical or other related Engineering
• One to three years of relevant work experience will be an advantage
• Recent graduates with strong academic results but without job experience may be considered
• Must be prepared to work rotating shifts
• An effective team player with good communication skills
Skills Roles & ResponsibilitiesResponsibilities: Provide IT support to our staff. In charge of entire IT network infrastructure for our company. Carry out regular maintenance or on-site IT support. Other ad-hoc duties RequirementsRequirements: Candidate must possess at least a Professional Certificate/Nitec, Diploma in any Computer Science/Information Technology or equivalent field of study. At least three years of relevant IT working experience Posses good communication and problem solving skills preferably Senior Read more
Executives specializing in IT/Computer - Network/System/Database Admin, IT/Computer - Hardware or equivalent. Extensive experience with Microsoft Windows. Experience with networks in a professional environment. Familiarity with other operating systems preferred (Linux, Mac OS). Experience with server administration (Windows or Mac). Capable of troubleshooting hardware and software issues independently. Good communication skills in English and Mandarin or other 2nd Able to write in English. Good interpersonal skills. Needs to be sensitive towards user needs. Strong work ethics and integrity. Needs to be a fast learner.
Skills Roles & ResponsibilitiesResponsibilities: Provide Help desk support on desktops & laptops etc Setup PC and printer for new staff Simple network connectivity and system setup PC software installation and hardware assemble and troubleshooting. Proficient in MS Standard Software (MS Office, MS-Outlook, Anti-Virus Software, Internet Browsers) Provide timely window updates RequirementsRequirements: Minimum 'Diploma in Computer Science' or other relevant/recognized certifications At least 1 year experience in hardware support. Basic Read more
Hardware and Software Knowledge. Server and Network troubleshooting skill preferred Familiarity with other operating systems preferred (Linux, Mac OS). Experience with server administration (Windows or Mac). Good teamwork and communication skills.
Skills
General Overview
The incumbent shall oversee the maintenance of static and rotating equipment at the LNG Terminal. These include high pressure pumps, compressors, vessels, piping, valves, mechanical loading arms and structural elements; support the development and the upkeep of maintenance programme with advice from the Mechanical Engineer and to ensure that service records and logs are properly updated and maintenance activities are safe and efficient with minimal disruption to Read more
production. The programme shall cover scheduled preventive maintenance, condition monitoring and reliability and integrity analysis of equipment.

Duties and Responsibilities
The incumbent shall be responsible for, but not limited to, the following scope of tasks and duties:

Oversee all contract maintenance work at the terminal to ensure compliance with facility standards and procedures and alignment to legislative guidelines.
Supervise the subcontractors' processes and workflows and ensure safety and utilisation of relevant technology and equipment during the project work phase.
Develop and update maintenance plan and schedule for relevant facilities and procedures with inputs from other teams to minimise production disruptions and redundant work.
Perform review and analysis of operating equipment and facilities to identify anomalies and propose improvement and mediations to extend equipment lifespan and reduce maintenance cost.
Review maintenance plans for compliance with Company's engineering standards and practices and ensure such standards and practices are aligned to legislative guidelines and industrial standards.
Preparation of PM Checklists, MSRAs as required.
Responsible for the attainment of Maintenance KPIs and information sharing/coaching of technicians including their training plan and technical advice.
Manpower planning and management including overtime planning, system entry and emergency activations.
Support Spare Parts and Warehouse activities such stock count, Critical spare review, Spare order review/purchase/replenish and SPIR list.
Provide scope of work, PR and evaluation for maintenance service contract/technical work outsourcing.
Budget forecasting, monitoring and management of approved budget.
The incumbent shall also participate in emergency response procedures and be assigned to any specific roles and responsibilities for such purpose.

Work Experience Requirements

Minimum 15 years' experience in mechanical and maintenance function.
Candidates with experience in Maximo will have added advantage.
5 years' supervisory experience in an oil and gas installation is critical to success.
Practical experience in repair and maintenance of sophisticated static and rotating equipment, reciprocating compressors and engines, piping and valves is essential.\
In addition, the successful candidate should possess the following personal attributes:
>
>A team player who can work well in a team and willing to collaborate with other business groups to achieve results.
High self-motivation with the ability to work with minimal supervision and adapt to changing priorities and assignments.
Diplomatic, pro-active and have excellent organizational and motivational skills to deliver world class maintenance performance.
Outstanding 'can-do' attitude with high capacity in problem solving.

Education Requirements

Diploma or Degree in Mechanical Engineering.

An attractive remuneration package commensurate with candidate's experience and qualifications. Interested applicants are invited to email their detailed resume, stating their current and expected salary to us by applying.
Singapore LNG Corporation Pte Ltd (200911659N)
>991G Alexandra Road, #03-29C
>Singapore 119975
Skills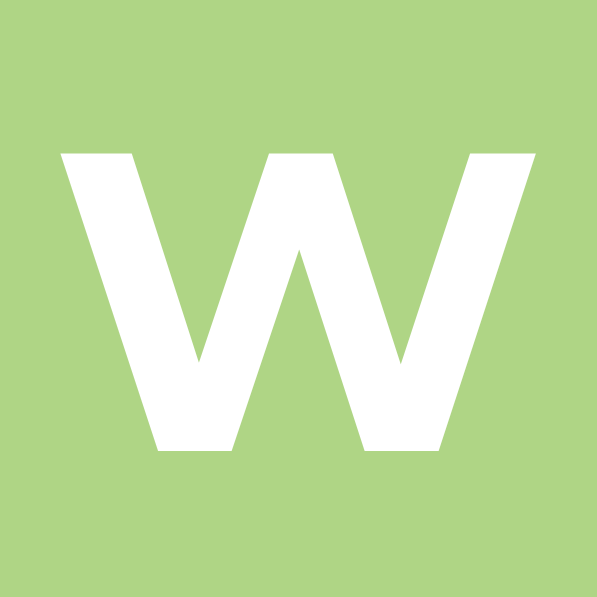 Work Hours: Mondays to Fridays, 9 am - 6 pm.
Job Description:

Prepare sales quotations, confirmations, delivery orders, and invoices according to established procedures and standards.
Tracking of monthly sales and progress.
Perform Administrative Duties and Order Processing.
Assist in organizing training and appointments.
Promote and pitch sales to potential and current clients through various channels, while maintaining a good customer base and clientele relationship.
All other ad-hoc tasks assigned.

Job Requirements:

Proficient in English (conversational & writing) Read more
and Chinese (conversational)
Proficient in Microsoft Word/Excel
Independent and self-motivated with a strong sense of responsibility.
Aggressive with good interpersonal, communications and negotiation skills.
High attention to detail.
Preferably with admin related working experiences and/or knowledge in MYOB software
No experiences are welcome.
Skills