Sign in or register for a JobTech account.
Logistic Engineer is required to lead & drive improvement for logistic operation planning, control, FIFO methodology, cycle time management, productivity improvement and TPM. He/She is to ensure materials flow management, inventory accuracy, manning optimization and storage space management in place to achieve organization goals.

To lead and drive for continuous improvement in materials flow, manning, space and inventory management.
Participate and drive cost reduction action items.
Write SOP & WI required Read more
for warehouse management and logistic operations.
To perform risk assessment together with HSE department and ensure safety first for operation.
Strike for improvement of Safety, Quality, Cost and Cycle time to achieve world class logistic operation.
Focus on 5S, visual management and inventory accuracy improvement.
Must be highly energetic and have the drive to get things done ahead of plan.
To lead and implement SFM by setting direction and strategies in relation to different SFM blocks.
Management of inbound/outbound operations to to optimize space and inventory management

Requirements:

Bachelor Degree in Supply Chain Management, Material Management
Knowledge in warehouse/logistics/manufacturing environment is advantageous.
Good working knowledge of 5S & visual management
Capable of writing SOP & WI required for warehouse management and operations.
Knowledge of ISO 9001, ISO 14001, OHSA 18001
Knowledge of tools and methodologies like Root Cause Analysis and TPM, etc. will be an added advantage
Able to work in fast pace environment and under stress
Continuous improvement mindset and ability to drive for sustainable implementation.
Strong work ethic and professionalism
Skills and abilities to perform job include: analytical communication, presentation skills, problem solving and troubleshooting skills, computer literacy, interpersonal skills, exercises mature judgment; ability to work in a team, as well as, independently; ability to influence other people
Able to communicate with people from all levels.
High energy and drive, with a positive, proactive attitude
Willing to learn with challenging spirit to improve current condition

" Be Proud of It! REC stands for Renewables Empowering Consumers – we care and are passionate about what we do!"
Skills

Location: City Hall Area (Stamford Court)

Responsibilities

Lead a team of accounting staff
Handle full sets of accounts
GL analysis and stock reconciliation
Preparation of monthly financial reports and corporate compliance report
Process payroll
Work with the auditors & tax agents on the annual statutory audit and yearly tax filing to ensure that these are completed on time
Ensure compliance with regulatory and corporate policies & procedures and accounting standards


Requirements

Degree in Accountancy
Min 5 years relevant work Read more
experience in financial reporting , management accounting, stock reconciliation in a manufacturing company at a supervisory level
Proficient in MS Office applications especially Excel
Working knowledge of SAP would be an added advantage
Possess strong analytical and problem-solving skills
Possess excellent communication and interpersonal skills
Demonstrates sense of initiative with the ability to work independently and as a team player
Able to work with different levels of management and across different support functions
Results-oriented and able to abide by tight deadlines with a strong sense of responsibility
Singaporeans/PR preferred


Please email your resume to [Click Here to Email Your Resume]. Please include current and expected salary, notice period and reasons for leaving current or past employment.
Skills

Location: City Hall Area (Stamford Court)
Title: Sales & Trading Executive

Responsibilities

Source for, negotiate and procure feedstocks, raw materials and chemicals
Grow customer channels, negotiate prices and sell the company's products
Develop new suppliers / customers and create new trading flows for the business
Draft, negotiate and manage commercial contracts from start to completion
Resolve disputes on quality, damages, claims, contracts, etc. to the satisfaction of internal and external stakeholders
Gather market information and knowledge Read more
to support the decision-making/strategies of the trading team and management
Keep up to date with trends and developments in the oils and fats market
Establish and maintain strong relationships with business partners
Maintain supply to production sites in coordination with operational requirements
Work with Production and Logistics departments to coordinate production and delivery/shipment schedule
Work with Production and Quality Control departments on ensuring required product specifications are met


Requirements

Diploma/Business Degree in Marketing or related discipline, with minimum 3 years' experience in physical trading role within the palm oil, oleochemical, energy, petrochemical, or commodities industry
Good knowledge of pricing structure, hedging/risk management, inventory management, contract terms and physical trading
Proficient in MS Office applications especially Excel
Strong communication skills in both English and Chinese will be required to liaise with Chinese-speaking counter-parties
Dynamic, self-motivated and persevering
Possess strong analytical and problem-solving skills
Possess excellent communication, interpersonal and negotiation skills
Demonstrates strong sense of initiative with the ability to work independently and as a team player
Meticulous and takes strong pride in the quality of one's work
Results-oriented and able to abide by tight deadlines with a strong sense of responsibility


Please email your resume, cover letter and academic certificates to [Click Here to Email Your Resume]. Please include current and expected salary, notice period and reasons for leaving current or past employment.
Skills

Vance Group is a diversified business group headquartered in Singapore. Our companies are involved in manufacturing and trading of chemicals and oleochemicals in Malaysia and Singapore. We are looking for an equally enthusiastic and detail-oriented Purchasing Assistant to join our growing team. This role requires an energetic and team-oriented personnel who can work expediently to assure accuracy of all transactions.
Location: City Hall Area (Stamford Court)

Responsibilities

Research, identify, evaluate and Read more
select preferred suppliers of all raw materials and chemical inputs into manufacturing process and spare parts for equipment in manufacturing facility
Effectively negotiate all aspects of supply contracts including required technical specifications, price, delivery schedule, tenure, warranty and payment terms, etc.
Diversify supplier base and continually work to get the most competitive pricing for all purchases
Continually monitor inventory levels of all inputs and ensure that Production department has sufficient input inventory for scheduled continuous manufacturing while minimizing excess or expired inventory, taking into account available storage space and supply lead time
Check documentation for import shipments and ensure that documentations are in order before passing on to Logistic team or Forwarding agent for Customs clearance
Proactively communicate with supplier or certification bodies to solve documentation issues
Work closely with suppliers and Logistics team to coordinate timely delivery of all products purchased
Ensure products delivered are of the correct specifications and quantity
Work with Accounts team to execute payments and develop, manage and periodically revise budget for all forecast purchases
Attend to all issues and problems in the supply chain, including complaints about vendor quality or specifications
Report to Purchasing Executive


Requirements

Diploma in Purchasing and Logistics Management, or equivalent
Minimum 1 - 2 years experience in purchasing role, preferably in oleochemical, petrochemical, chemicals or commodity industry
Proficient in MS Office applications especially Excel
Working knowledge of SAP B1 or similar computerized accounting packages in a manufacturing environment is a requirement
Dynamic, selfmotivated and persevering
Possess strong analytical and problemsolving skills
Possess excellent communication, interpersonal and negotiation skills
Proficient in English
Demonstrates strong sense of initiative with the ability to work independently and as a team player
Results-oriented and able to abide by tight deadlines with a strong sense of responsibility


Please email your resume to [Click Here to Email Your Resume]. Please include current and expected salary, notice period and reasons for leaving current or past employment.
Skills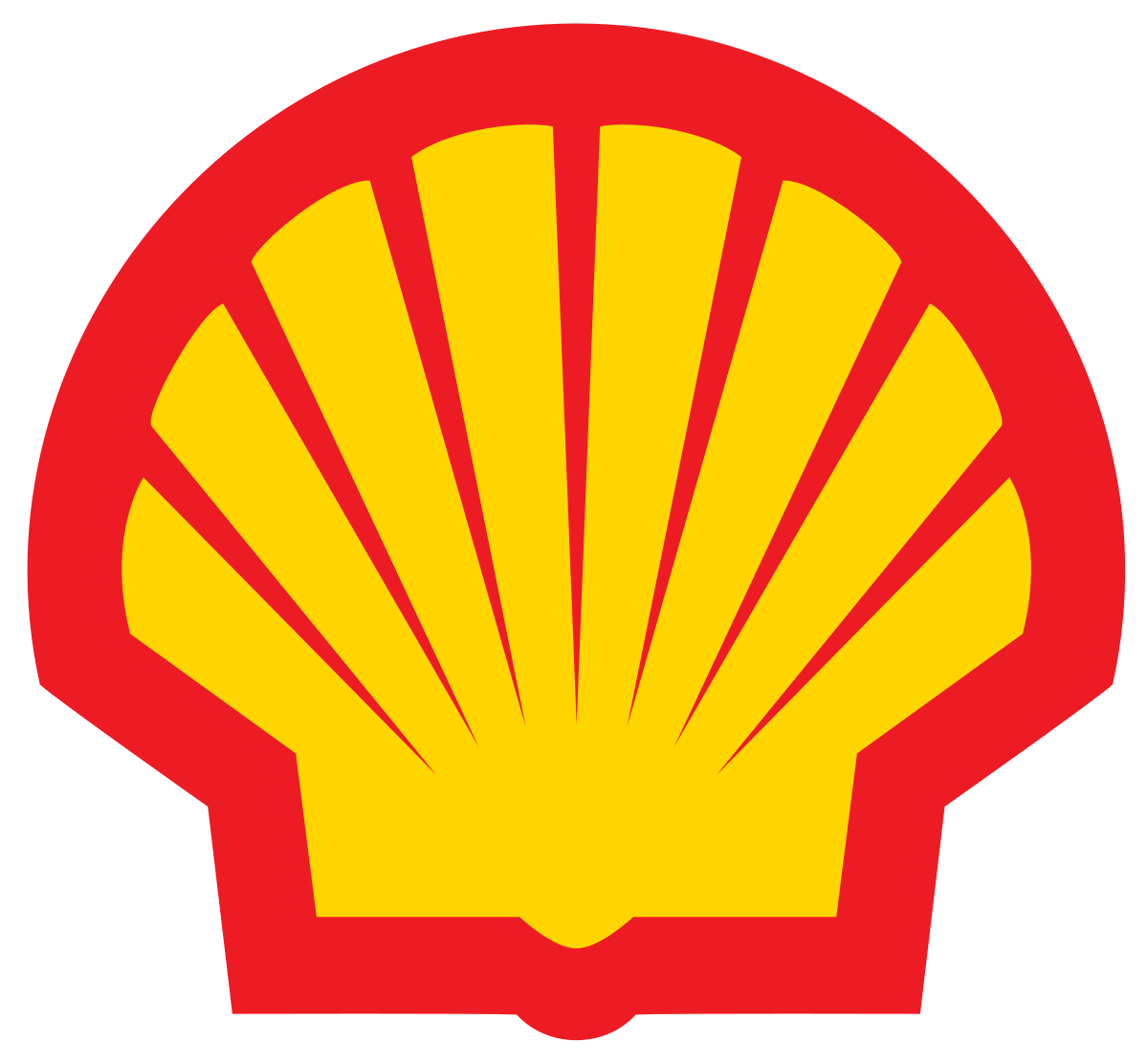 Job Description

The IT Advisor role provides support to the IT Manager (ITM) in delivering bottom line value to the Trading & Supply business through implementation of innovative, new IT solutions and harvesting existing IT assets to enable the achievement of the business strategy, value drivers and KPIs. The key focus areas of the role are:

Relationship management

Business intelligence

Integrated Business and IT strategy

Innovation

IT Portfolio Management

Value Generation

Relationship Management: Supports the ITM Read more
to drive a One Team mindset; works closely with business stakeholders (below VP/GM level) to understand and influence how IT and the business can align strategic success goals, challenging the business to deliver value for IT dollars invested. Works with the natural team in IT and supports the ITM to ensure all are operating with a commercial mindset and driving measurable value.

Business Intelligence: Understands the Business and Industry landscape, including strategic priorities, challenges and how this relates to the wider enterprise strategy and competitive landscape. Supports the ITM in contributing to business decisions through strong relationships, business and IT understanding and external market perspectives.

Integrated IT and Business Strategy: Understands the business and IT strategy, recognizes how IT is contributing to the business top and bottom line while utilizing the existing landscape and identifies opportunities to grow and transform the business through the deployment of processes, data and technology solutions. Works with business and IT to shape opportunities and align solutions with business strategies. Supports the ITM to capture and maintain the IT strategic response in the IT Strategic Plan.

Innovation: Supports the ITM to improve organizational performance through the application of original thinking to existing and emerging methods, processes, data, products and services.

IT Portfolio Management: Supports the ITM with managing demand, capturing detailed business requirements for review and agreed business outcomes. Supports the ITM with the IT Strategic Plan for their business area, ensuring decisions take into account the full lifecycle of the portfolio optimizing investments, operational costs, health and risks to drive business value. Scope will include Trading & Supply's existing operating countries and emerging markets.

Value Generation: Provides support to the ITM to develop robust business cases in partnership with business stakeholders and other IT areas, capturing IT expenditures, business changes and business benefits incorporating IT performance metrics, measurements and benefits.

Auto req ID

132254BR

Skillpool

IT Business Interface Management

Country of Work Location

Singapore

Employment Type

Full Time

Company Description

Shell is one the largest foreign investors in Singapore and began operations in 1891. Today, we have more than 3,200 employees in Singapore alone. The Pulau Bukom Manufacturing Site today is the largest Shell refinery in the world in terms of crude distillation capacity, which makes Singapore a key regional supply and trading centre for Shell in the East. Singapore is the largest petrochemical production and export centre in the Asia Pacific region. Shell Jurong Island (SJI) manufactures petrochemicals to meet the fast-growing demand for these products in the region. We also have one of the largest single-branded retail networks in Singapore, providing customers with a wide range of quality products and services. When you join Shell in Singapore, you can count on our commitment to help you thrive and propel your career by means of our industry-leading development programme and our available and unrivalled pool of local and global experts. Our numerous global and local skill pools as well as our diversity are key to our success and continuing innovation.

Disclaimer

Please note: We occasionally amend or withdraw Shell jobs and reserve the right to do so at any time, including prior to the advertised closing date.

Before applying, you are advised to read our data protection policy. This policy describes the processing that may be associated with your personal data and informs you that your personal data may be transferred to Royal Dutch/Shell Group companies around the world.

The Shell Group and its approved recruitment consultants will never ask you for a fee to process or consider your application for a career with Shell. Anyone who demands such a fee is not an authorised Shell representative and you are strongly advised to refuse any such demand.

Shell is an Equal Opportunity Employer.

Work Location

Singapore - Metropolis

Requirements

The interest and ability to understand the business strategy, value drivers, processes and challenges and to use this to identify opportunities for IT to drive greater business value.

A good understanding of technology deployments in the market and their relevance to driving business value for their business area

Strong business analysis skills and the ability to shape opportunities into project proposals

Good communication and influencing skills and a collaborative approach for use in engaging with both business and IT stakeholders

Previous experience in identifying and maturing business IT opportunities

Additional Information

If you believe you have the required work experience, competencies and skills we encourage you to apply.

The BA role will regularly execute some of the same activities as the IT Manager and is a critical component of the overall stakeholder and value management capability

City, State (if applicable)

Singapore
Skills Epic Gas owns and operates a fleet of fully pressurised gas carriers providing seaborne services for the transportation of liquefied petroleum gas and petrochemicals. The company controls a fleet of 44 vessels which serve the international supply chains of leading oil majors and commodity traders throughout Asia, Europe, Africa and the Americas. We employ approximately 1000 seafarers and a multi-national team of over 120 shore-based staff.

Epic Gas invites Read more
applications for the position of

ASSISTANT MANAGER, PURCHASING

TECHNICAL DEPARTMENT

Duties & Responsibilities:

Oversee all procurement functions, processes and a Team of Purchasers.

Coordinate, supervise and evaluate all purchasing activities of the Purchasing Team including developing and maintaining KPIs for the Team and negotiating purchasing contracts with Vendors.

Review current procurement processes & identify areas for improvement to continually drive performance and business results.

Monitor and review freight consolidation processes to ensure efficient service delivery.

Establish and maintain good working relationships with internal and external stakeholders, to ensure cost-effectiveness and efficient service delivery.

Familiar with local and international governments' and customs authorities' rules and regulations to ensure smooth and timely procurement, and forwarding of stores and spares to the vessels.

Oversee housekeeping with regard to temporarily storage of spares in the office or warehouse.

Establish and implement training programmes for purchasers to enhance their knowledge in procurement functions and occupational safety, health and environmental awareness.

Conduct Vendor Quality Audits.

Oversee any other ad hoc duties and/or projects assigned from time to time.

Job Requirements:

Degree/Diploma in relevant discipline.

Minimum 8 years' relevant working experience in a reputable shipping/ship management company.

Committed and responsible in meeting deadlines with excellent time management skills.

Independent, outcome driven, organized, resourceful and strong team orientation.

Ability to manage cross-functional relationships in a dynamic and fast-paced environment.

Ability to travel, if required and manage 24/7 on call lifestyle.

Epic Gas offers exciting and rewarding career opportunities to bright and ambitious people, who have the skills and determination to succeed in a career in the maritime industry.

Our success is attributed to attracting, developing and retaining among the best people our industry has to offer. We place great emphasis on developing talent and maximizing the opportunities for our staff to progress within their position and the company.

This is a unique opportunity to work for one of the most progressive companies in the industry. Interested candidates should submit their covering letter and a detailed curriculum vitae to the Human Resource Department at: recruit@epic-gas.com. Website: www.epic-gas.com

Information for Recruitment Agencies:

Please be informed that Epic Gas operates on a Preferred Supplier List (PSL) and will not be accepting unsolicited applications from non-PSL agencies.

We regret only shortlisted candidates will be notified.
Skills

It's an exciting time to be part of IFF's Talent Acquisition team. As a Talent Acquisition Associate, you will be responsible for supporting Greater Asia region with a focus on key areas such as talent acquisition, talent identification, data management and Ad Hoc Projects.

The Talent Acquisition Associate will be responsible for understanding assigned region's work force planning needs, job requirements, developing and executing sourcing strategies to attract and Read more
hire best-in-class talent. You will also be responsible for mapping talent for future hires and working with work force and succession planning for future staffing needs.

You will spend your time…

Sourcing candidates and deliver full cycle recruitment assignments.

Identifying, developing and support implementation of strategies for recruiting target active and passive candidates for niche or hard-to-fill positions.

Carrying out full life-cycle recruiting including job postings, prescreening candidates, reviewing resumes, assessing applications and initiating interviews.

Supporting hiring initiatives, educating and driving through the 'candidate care' experience throughout the recruitment process, creating and maintaining positive relationships with both active and passive candidates.

Networking constantly and finding new approach or method to promote IFF brand to source top talent.

Connect with key industry affiliations and universities to source pipeline talent and to leverage relationships to put IFF brand forward.

Support continuous improvement, thinking outside the box and looking for new innovative ways to leverage the brand, market and technology for successful sourcing solutions.

Manage the Global Applicant tracking system administration.

Become super user and in-house expert on managing and training new users on Global Applicant Tracking System.

Support LinkedIn recruiter program for talent mapping identification

Talent Map critical job families working with the business and HR Business Partners on other proactive mapping exercises as required for niche positions

Ensure talent mapping database up-to-date maintenance with current and accurate candidate information

Leverage and engage with business leaders and key business individuals to identify industry top talent within talent identification or sourcing process

Work with business to build active and passive candidate engagement process for niche and critical job families

Supporting Regional Talent Acquisition Manager, act as an advisor to the HR Business Partner team as an additional resource to assist in sourcing and filling positions

Provide recruiting best practices based on Global Talent Acquisition guidelines to other HR members whenever necessary.

Ensure mandatory candidate assessments are administered for assigned recruitment

Support assessment interpretation to both HR Business Partners or Hiring Managers and how to best leverage information gained in Assessment to determine suitability of shortlisted candidates

Facilitate talent acquisition training, interviewing techniques, panel interviews and any other relevant support to HR Business Partners and Hiring managers.

Job Description

Job Requirements

To be successful in this role you have

2 to 5 years' experience in recruitment or talent acquisition related support experience

Applicant Tracking System, database management, sourcing and research experience

Experience in managing the full cycle recruitment process.

Required skills

Bachelor's degree in Human Resources or related field

Strong computer skills in Excel, Word, PowerPoint

Ability to handle confidential and sensitive information

Strong communication and interpersonal skills

Able to work and complete projects independently as well as within a team environment

Must possess a high degree of initiative, attention to detail and self-motivation

What we offer

An exciting career opportunity with one of the global leaders in the industry

An inspiring and dynamic international working environment

The opportunity to work in a diverse, multidisciplinary team with passionate and talented professional colleagues.

A culture fueled by our four corporate values of passion, creativity, expertise and empowerment.

About IFF

At IFF, we use Uncommon Sense to create what the world needs. We are a collective of unconventional thinkers and creators, putting science and artistry to work to create unique and unexpected scents, tastes, experiences and ingredients for the products our world craves.

By Joining IFF, you could be part of a diverse team of highly passionate people who never stop imagining, always asking, "What if...?"
Skills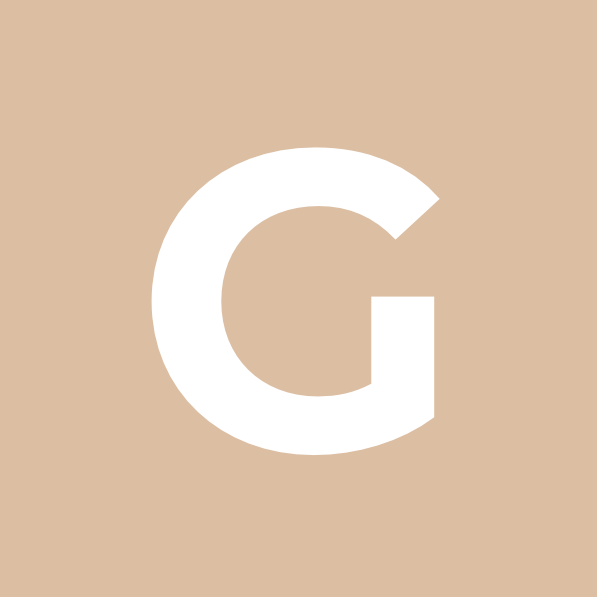 Social Responsibility Manager – Your Future Position?

As a Social Responsibility Manager, reporting to the Regional Finance Director SA & Oceania, you will drive country sustainability initiatives, coordinate with internal teams and improve processes.

In this exciting role, you will:

Engage our internal Global Corporate Social Responsibility (CSR) and Sustainability teams to establish or align local initiatives

Act as advisor to local Management Committee team on designing Sustainability master plan at country Read more
level

Be the main point of contact to Flavour and Fragrance divisions to better leverage sustainability efforts within the two divisions

Raise awareness of our three causes that the Givaudan Foundation champions, internally and on national levels through media opportunities

Lead targeted projects in the area of Sustainability or Givaudan Foundation causes

Follow up on the progress on Sustainability activities at country level

Develop tools and communication plans to the sites, including outreach to employees

Engage and collaborate with external parties to drive Sustainability efforts

Prepare various reporting such as KPI for relevant internal teams or external agencies

Generate budget and timelines to meet project requirements

Organise, co-ordinate and host Company events related to Sustainability

Stay abreast of industry topics and share best practices with internal teams

Provide consultancy advice to internal teams when requested

If you are someone full of energy, passionate, determined, positive thinker and love challenges, come join us.

Your professional profile includes:

Degree with 6-10 years of relevant experience

Good connection and network within the government agencies and not-for-profit organisations

Analytical skills, excellent Excel and PowerPoint skills

Competent to work effectively in a multinational matrix type of Organization

Independent and hands-on, ensuring timely and accurate completion of assigned work

Proficient organization and time management skills

Strong problem solving, project planning, implementation, evaluation and decision making

* LI -Y
Skills

Executive Secretary

23-Jan-2020

08-Mar-2020

Workplace location

SINGAPORE-FRASERS TWR(SGP)

Job Description

Provide secretarial support to the office

Preparation and submission of tenders in support of traders

Complex travel arrangement

Preparation and submission of expense claims for employees

Dining reservations

Internal/ external meeting coordination

Assist in coordination of major events eg. APPEC, Beaujolais, Annual Crude/ Products/PETCHEM events

Filing of documents

Preparation of presentations and reports for traders

Coordination with different departments (credit, legal, finance, tax…) for counterparty KYC and registration process when required

Providing full secretarial Read more
and coordination support as and when required

Offer ID

25950BR

Country

Singapore

About us / company profile

Give your best to better energy and make the commitment with Total. With over 500-plus professions in 130 countries, we offer high safety and environmental standards, strong ethical values, an innovation culture and wide-ranging career development. Be part of the global team whose mission is already shared by 100,000 employees: to make energy better each and every day.

Candidate profile

Minimum Degree Holder

Fluency in spoken and written English, and fluency in other languages like French and Mandarin will be an advantage.

At least 5-8 years prior relevant experience in similar support role

Prior experience in events management

Strong knowledge and experience in complex travel arrangements

Intelligent, strong sense of initiative, meticulous, dynamic, organized, diplomacy skills and strong communication skills.

Strong team player and adaptable

Métier

Administrative Support, Secretarial Support

Job Title

Executive Secretary

Branch

Trading-Shipping

Functional discipline

Secretarial/Administrative Support

Experience level required

3 - 6 years, 6 - 10 years

Employment type

Regular position

Affiliate (if known)

TOTAL TRADING ASIA PTE LTD
Skills
We are looking for a highly motivated, individual as Planning Engineer for customer order fulfillment focus. She or He will have to manage customer account on shipment plan. The candidate has to understand what are the factors for the gap in term of watt class distribution, he/she has to work closely with Module/Cell planners on wafer/cell loading strategy to meet the customer demand. The candidate is able to Read more
explore ways to minimize production time and costs, efficiently organize the use of resources and maximize efficiency in the workplace.

Participate in Safety (HSE) and 5S procedures.
To plan and bridge cells and modules production so as to fulfill customer requirements
To align both wafer loading and cells loading
To inform CLC team of daily planned production numbers to ensure customer orders are met on a weekly basis
To come up with a delivery plan based on production plan and demand by customer
Weekly inventory reporting
Coordinate and work closely with all relevant departments to align all KPIs
To monitor and feedback on cells and modules weekly forecast accuracy and short-term customer delivery fulfillment
To forecast production output accurately for the next 4 weeks
To draw data from SAP and MES systems
To come up with solutions to mitigate deviations from plan

REQUIREMENTS:

Min Degree holder
Min 1- 2 years working experience
Logistics and manufacturing experiences are an added advantage
Basic knowledge of Excel and Power Point
Must be able to multi-task and able to communicate clearly of goals with all levels
fluency in both spoken and written English
Highly organized and hands-on
Energetic individual and a good team player.
Good communication, interpersonal & people motivating skills.
Interpersonal effectiveness – Build and maintain relationships at all levels of the organization and outside the organization that are based on mutual trust and respect.
Dynamic & committed with proactive working attitude.
Strong passion for continuous improvement.
Highly customer-oriented and self-driven individual with hands-on ability to work in fast paced environment.

" Be Proud of It! REC stands for Renewables Empowering Consumers – we care and are passionate about what we do!"
Skills