Sign in or register for a JobTech account. Roles & Responsibilities

Deal directly with customers either by telephone, electronically or face to face

Respond promptly, handle and resolve customer inquiries, complaints

Obtain and evaluate all relevant information to handle product and service inquiries

Provide pricing and delivery information

Process orders and requests

Organize workflow to meet customer timeframes

Direct requests and unresolved issues to the designated resource

Keep records of customer interactions and transactions

Manage administration

Support, communicate and coordinate with Sales team and internal departments

Requirements

Minimum Read more
GCE 'O' Level or equivalent

At least 1-2 years of experience in sales support / customer service

Knowledge of customer service principles and practices,

Customer Service Oriented

Dedicated team player with ability to work under pressure and deliver results

A meticulous and responsible employee

Able to work independently with minimum supervision

Knowledge of relevant computer applications

Salary

We offer a basic salary of $2300 - $2500
Skills The Operations team partners closely with ResMed's five business leaders to understand their needs then providing a variety of products and services to help them meet those needs including Customer and Technical Services, Global Quality Assurance and Regulatory Affairs, Supply Chain, manufacturing, logistics and distribution. Focused on enabling new product introduction and operating excellence, our team strives to improve time to market for new products and services, improve Read more
efficiencies in our cross-functional processes, and improve our supply chain through digitization and automation to increase value add to our customers

Let's talk about the team and you

We are currently seeking applications for a Manufacturing Engineer (NPI) - POC to join our Operations Team, this position will initially be based in Loyang and relocate to Tuas new site in 2020. This role will contribute to our vision and to make our products better, more comfortable and more appealing for our patients around the world.

Job responsibilities:

• Represent manufacturing for respective product focus team on new design project cross functionally, actively provide constructive technical feedback and recommendations to ensure robust, manufacturable product. Engage external supplier as appropriate. Understand project risk, develop contingencies, track milestones and deliver project outcomes on time.

• Implement manufacturing processes, equipment, facilities and documents to meet current and future production volume and delivery requirements.

• Introduce & maintain production procedures.

• Provide training on new equipment, processes & procedures as required.

• Complete process validation activities & documentation.

• Identify & implement GMP, Six-Sigma LEAN improvement actions.

• Assess and implement new processes, equipment and technologies for longer-term manufacturing requirement

• Promote a safe working environment by following OH&S guidelines as well as implementing & closing out actions for the continual improvement of work place safety.

Job requirements:

• Knowledge of manufacturing processes & equipment automation for high volume production of discrete products

• Experience in Design for Assembly and PFMEA

• Process validation skills.

• Excellent communication and documentation skills, including technical reports.

• Working with competing priorities of the continues improvement of manufacturing processes and the achievement of early new product launch, within a strict regulated Quality System environment

Minimum

• Mechanical aptitude with Tertiary qualifications in engineering or related discipline

• Along with 2 years relevant in process development, NPI and manufacturing

Preferred

• Experience in final product assembly manufacturing.

• Experience in bringing new designs into production.

• Experience in line design, process balancing and layout

• Experience with process validation within a regulated Quality System environment.

• Experience with Assembly Fixture Design

#LI-LC2
Skills Key Accounts Specialist, Transitions

Background:

As part of the regional marketing team, we are looking for an experienced key accounts specialist to lead the development of the Transitions brand with current & future key retail accounts, and nurture & develop strategic brand partnerships (such as, but not limited to fashion brands, sports brands, eyewear brands).

This role be covering ANZ, Asia-Pacific, Greater India, Middle East, Turkey, Russia and Africa. The regional Read more
marketing Team, based in Singapore, manages the business & marketing strategy for photochromic category for the Essilor Group in the region. The Key Accounts specialist is responsible for joint marketing calendar planning and execution for our big retailers across the region, and also in identifying potential partnerships relevant for the brand and its consumers.

Job Responsibilities:

Together with lead for trade marketing, co-lead the long and short term business plan of transitions/ photochromics across key partners

Develop a trusted-advisor relationship with partners and key ECP accounts to help them not only grow their products sales but their overall business

Define the best product(s) range positioning strategy, pricing recommendation for the partners & key accounts based on understanding of consumers, customers and competitors

Provide analytical support to partners including product portfolio, competitive analysis, distribution analysis, margin analysis and KPI setting and tracking of marketing programs.

Develop product related communication assets and technical information, including point of sales materials, demo tools and selling speech, together with the key account.

With SFE & EPS, conduct highly effective account seminars for large and small audiences, educate and train partners and KAs to be proficient with dispensing the products in the category

Lead the development of the annual budget and activity planning for the key accounts. Lead the quarterly / monthly performance tracking versus targets. Prepare Monthly / Quarterly Reports.

Lead (w/ support from regional and local teams) the marketing opex, planning, tracking & interventions. Track effectiveness and ROI of marketing programs. Focus on driving ROI improvement in marketing programs

Work on customers needs/issues, addresses proactively, resolves customer issues in a timely manner and uses the opportunity build a stronger relationship. Partners with local entities when addressing customer needs.

Demonstrates an obsession for customer service through customer involvement. Uses sales meetings, call-ins and the annual review process to identify professional needs and develop skills

Qualifications/Competencies:

Degree in Business or Marketing -

experience in Product / Trade / Consumer Marketing with FMCG / F&B / Pharma. Experience in sales or business development or key accounts management is highly advantageous.

Big Picture Thinking

- Understands Essilor's vision, aims and objectives and own role within it; thinks broadly, is commercial in their approach and is digitally savvy/utilizes technology to achieve efficiencies and improvements.

Analysis and Decision Making

- results focused and assimilates information effectively in order to make informed decisions quickly; adopts a risk management approach to problems.

Influencing Skills

- Excellent teamwork skills, proven ability to influence cross-functional teams without formal authority. Internal & external stakeholder management experience is needed

Communication Skills

- Verbal and written communication is clear and effective; listens and learns from others; shares information, knowledge and experience with the team. Ability to present complex information in a simplified manner.

At ease with technical topics

(scientific background or previous experience in medical devices / technical fields).

High degree of flexibility and ability to quickly understand new topics in business, product and marketing.

Driven & Independent

- Resilient under pressure. Responsible for one's development plan, with support from management. Perform other duties that contributes to the Group's interest.
Skills Job Duties

Arrange schedule for technician to attend to on site service job

Attend to customer's request for technical service & maintenance

Attend to walk-in customer request for technical assistance

Requirements

Billingual and able to speak dialects

GCE O level or N level

Pleasant and good communication skill

please kindly send your resume to HR@lifeline.com.sg
Skills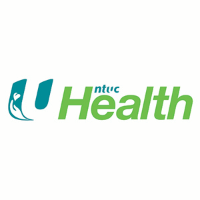 The incumbent will drive group-wide projects and initiatives relating to operational alignment / efficiency / technology adoption. He/she will also be the internal lead coordinator for new Nursing Home development and planning. He/she must be an independent self-starter, organized, solution-oriented, have strategic, critical and systems thinking, able to manage &/or bring clarity on ambiguity and have excellent communication and people skills to act as the bridge between stakeholders Read more
and the teams tasked with the actual execution of the project; ensure the scope of the project is sound, reporting regularly on the progress of the project and that it is staying on the approved schedule and budget. The business unit / industry is on a growth trajectory and we are seeking dynamic individuals who have a passion to serve, further strengthening the team. This role is meant for experienced professionals to move on to more direct management/operational roles. Essential Duties and Responsibilities: Ensure proper project management from project charter to closureAssist in the definition of project scope and objectives, involving all relevant stakeholders and ensuring technical feasibilityDevelop detailed project plan, measure and track project performance to ensure the successful completion of short and long-term goalsManage changes to the project scope, project schedule and project costs using appropriate verification techniquesCoordinate internal resources and third parties/vendors for the flawless execution of projectsEnsure that all projects are delivered on-time, within scope and meet budgetary objectivesMake adjustments to project constraints based on financial analysisEnsure resource availability and allocationPerform risk management to minimize project risksManage the relationship with the client and all stakeholdersReport and escalate to management as neededSupport project funding application and claim submissionCreate and maintain comprehensive project documentation Requirements:Degree in appropriate field of studyMin. 5 years' experience in project managementCandidate with PMI certification will be added advantageSolid organization skills including to attention to detail and multitasking skillsExcellent client-facing and internal communication skillsExcellent written and verbal communication skillAble to work independently and under pressureHealthcare background; facility planning an advantageONLY SHORTLISTED CANDIDATE WILL BE NOTIFIED
Skills To support end-to-end clinic operation

a.Attend to patients enquiry (over phone/ email/ walk-in)

b.Man clinic counter & administrative duties e.g. registration, scheduling of appointment, billing, day end closing, prepare patients' case file ready for their appointments, help patients to arrange appointments (specialists, radiology etc)

c.Ad-hoc admin duties assigned

d.Clinical

Conduct tests e.g. height/ weight measurement, visual acuity, ECG, Audiometry etc.

Match specimen (urine, stool, pap smear & blood) ready for collection by laboratory dispatcher

Chaperone Read more
doctor during physical examination (if needed)

e.Tracing & filing of laboratory/ radiology/ other results

f.Archive medical reports when completed

g.Maintaining safe and clean working environment

Key accountabilities

To support end-to-end clinic operation

a.Attend to patients enquiry (over phone/ email/ walk-in)

b.Man clinic counter & administrative duties e.g. registration, scheduling of appointment, billing, day end closing, prepare patients' case file ready for their appointments, help patients to arrange appointments (specialists, radiology etc)

c.Ad-hoc admin duties assigned

d.Clinical

Conduct tests e.g. height/ weight measurement, visual acuity, ECG, Audiometry etc.

Match specimen (urine, stool, pap smear & blood) ready for collection by laboratory dispatcher

Chaperone doctor during physical examination (if needed)

e.Tracing & filing of laboratory/ radiology/ other results

f.Archive medical reports when completed

g.Maintaining safe and clean working environment

Qualifications & Experience

Minimum Diploma

PC literate

Additional Information

Good communication skill

Team worker

Able to provide good track records of customer service from previous company preferred

Related experience
Skills
In our Data Analytics Team under Digital Innovation Services Centre (DISC), a newly created tech entity of International SOS, a need for unique position as

Senior Project Manager, Analytics

has been created to deliver multiple size data projects in Agile Methodology.

The Senior Project Manager, Analytics is responsible to successfully coordinate and deliver multiple size data projects in an agile manner. As a Senior Project Manager, Analytics you will be focused Read more
on business innovation, business value, and customer satisfaction and ensuring data analytics projects are successfully delivered on time, on budget and meeting customer expectations

To be successful in this role, your experience on projects for reporting, BI and analytics needs of the business. Your experience will be with some development in data projects, ranging from data extraction, transformation, cleaning to data storage in data warehouse and visualization / dashboard creation with an ability to lead and complement delivery teams as required on data projects. Your responsibility will be but not limited to,

Successfully deliver multiple size data projects in an agile manner. Achieve Data Analytics project objectives e.g. delivery dates, budget target and data quality goals.

Coordinate among various stakeholders and ensure Data Analytics projects are bringing measurable business value and meeting business stakeholder expectations.

Undertake project specific Proof of Concepts activities to validate technical feasibility and test business use cases for accuracy and completeness.

In an agile manner, establishes goals, monitors progress toward them, and ultimately achieves these goals.

Support Agile teams with a variety of processes and methodologies such as Scrum, Kanban

Empower your teams to take responsibility and achieve its potential.

Complement the team as required on building BI dashboards as part of Data Analytics project.

Champion the use of BI tools and models to provide effective and relevant information to the business.

To be considered for the role, your skills expertise will be in the following,

Scrum Master certification with 7+ years' experience working in an Agile environment (Scrum, Kanban), well versed with Agile project tools such as Jira, Confluence, TFS or likewise with a bachelor's / master's degree in technology.

Excellent organization skills with proven ability to manage multiple concurrent projects.

Ability to be flexible, set priorities and meet deadlines in a changing environment for self and team.

Ability to work across technical and business unit teams to achieve results.

Ability to establish and maintain relationships with clients and cross departmental team members.

Hands-on result-oriented attitude: deliver results and meet customer expectations, through focus on customer needs and satisfaction.

Agile performer: in an agile manner, establishes goals, monitors progress toward them, and ultimately achieves these goals.

Strong problem-solving ability: analyses and makes rational judgements from available information and produces workable solutions to a range of problems.

An attitude of continuous learning and proactive in developing own knowledge and skills. Eager to grow and contribute.

Establishes good relationships with clients and relates well to people at all levels; manages conflict

Ability to thrive in a multicultural, multinational environment and mobilize cross-functional high-performance teams.

Ability to analyse both qualitative and quantitative data

Ability to cope with pressure and setbacks, works productively in a pressurized environment. Retains objectivity and proper understanding of a problem or situation when placed under conditions of stress.
Skills
Overall purpose of the job

To be responsible for the delivery of professional, effective and timely medical assistance services for International SOS TRICARE. The health care support meets a high standard of clinical excellence in partnership with the local and regional TRICARE teams.

Responsibilities

Medical Assistance Responsibilities

Responsibility for medical due diligence and case direction with respect to designated medical assistance cases on transmission.

Assess each designated case with respect to its medical Read more
elements and provide clinical direction to facilitate medical direction and render the appropriate assistance.

Provide clinical advice and assistance with referrals and retrospective claim assessments.

Responsible for ensuring a detailed medical handover of cases at the beginning / end of each shift.

Assist with clear case direction during the daily TRICARE transmission process.

Advise on the medical frequency/intensity of medical contact with treating doctors, clients, beneficiaries and their family members.

Advise and assist with the planning, medical monitoring and reporting of in-patient admissions.

Medical Assistance Services (in the context of HIPAA)

Receive and assess relevant medical related calls.

Collect logistical, medical and collateral case histories pertaining to the medical event / incident.

Provide telephone medical assessment for patients in all areas of the world and medically monitor the appropriateness of the treatment in their location in partnership with the TRICARE teams.

Provide medical advice to callers, relatives, beneficiaries, their family members and their command.

Organize and supervise appropriate medical assistance for TRICARE members through the review of medical reporting, referrals and clinical case direction.

Provide clear case direction and recommendations for medical transportation of the patient and participate in the medical monitoring and reporting of same.

Medical Liaison and Reporting (in the context of HIPAA)

Collect relevant medical information to produce detailed medical reports that effectively communicate medical progress and information to all types of clients.

Effectively communicate verbally and/or in writing with the relevant parties/clients on the progress of the patient and discuss appropriate medical management and dispositional recommendations.

Is responsible for the medical information released from the Assistance Centre.

Liaises with relevant Treating Medical Officers, Local Medical Officers and medical departments as appropriate to expedite case management.

Liaise with client medical departments and claim departments to effectively communicate relevant medical and logistical information in accordance with the client requirements.

Undertake public relations calls as required to ensure good communication with all parties and to promote clear understanding with patients, families and clients.

Establish responsive liaison arrangements both within International SOS and externally (i.e. medical representatives, patients and insurance companies).

Positively promote the work of International SOS.

Maintain high standards for detailed and accurate documentation including the consistent updating of case files.

Medical Transportation

To appropriately manage and escalate requests for transportation through the timely replication of cases to the Singapore International Operations team.

To work collaboratively with the operations medical team throughout the period of patient movement.

To liaise with TPMRC and work within the standard operating procedures to facilitate authorization and communication advisement throughout the period of patient medical evacuation and admission / discharge to / from the treating facility.

Global Assistance Network (GAN) and Referrals

Responsible for the medical referral for patients to an appropriate level of care, clinical specialty and provider.

Collation of new information on medical providers and facilities encountered and the sharing of this information with the Global Assistance Network (GAN).

Participate in site surveys (review of medical facilities), medical audits and provide written reports in accordance with the International SOS' specification of the network audit tool.

Case Escalation

Escalation as per International SOS protocol to the TRICARE Medical Director – Asia Pacific (TAP) and after hours to the Regional Medical Director for International SOS Singapore Assistance Center.

Requirement

Must hold registration to practice in country of origin.

Desirable ability to register with the Singapore Nursing board as a Registered Nurse.

Experience of working in the acute care clinical setting, preferably ICU for a period greater than 3 years.

Able to demonstrate clinical leadership and application of a team focused approach in the clinical setting.

The ability to prioritize medical information and produce clinical recommendations for clients.

Prior medical assistance experience, desirable but not essential.

Computer literate in MS Office Applications and Windows applications.

Customer /client focused approach to clinical care.

Confidence in clinical decision making.

Experience of military organizations, desirable but not essential.

This position may require local or international travel when participating in commercial / medical evacuation and in support of International SOS Pte Ltd other medical services (eg) clinics.
Skills
Role & Responsibilities

The IT Service Delivery Manager oversees a number of key functions within the IT Share Services Organisation that enable the delivery of a high quality service to end users, and to ensure Service Support and Service Delivery processes are in place to meet business needs based on agreed Service Levels. This position is a stakeholder-facing role, and requires that you establish and manage expectations within the Read more
business and drive the IT team to achieve those expectations to a high standard.

Project

Work with PMO and IT leadership to understand infrastructure needs and goals for all projects in the portfolio

Consolidate and communicate the needs to the infrastructure leadership team for network, systems administration and security.

Enable planning and sizing of infrastructure needs to achieve the goals of reliability, performance and scalability in coordination with application teams and vendors as needed

Project plan the procurement, configuration and deployment of new HW/SW in alignment with overall project schedules, factoring in resource constraints and availability, while ensuring adherence to budget and schedule

Proactively identify schedule and resource risks, escalating as appropriate, and communicate status of project portfolio to team leadership on a regular basis

Develop integrations with other applications in the enterprise application landscape where needed

Operational Readiness (Transition)

Represent the Operations team at all project meetings to define and implement service acceptance criteria for both new and changing services.

Work with Project Managers, Business Owners, Service Owners, Managed Service Partners, Operations teams and 3rd parties to ensure that projects are delivered in compliance with the SRP.

Plan and manage service changes efficiently and effectively

Manage risks relating to new, changed or retired services

Successfully deploy service releases into supported environments

Set correct expectations on the performance and use of new or changed services

Ensure that service changes create the expected business value

Provide good-quality knowledge and information about services and service assets.

Planning and managing the capacity and resources required to manage service transitions

Implementing a rigorous framework for evaluating service capabilities and risk profiles before new or changed services are deployed

Establishing and maintaining the integrity of service assets

Providing efficient repeatable mechanisms for building, testing and deploying services and releases

Ensuring that services can be managed, operated and supported in accordance with constraints specified during the service design stage of the service lifecycle.

Operations

Review monitor and report on committed service performance to contract both hard and soft deliverables including maintenance of business activities, improvement activities and end user feedback.

Lead/update/understand and champion the measurement process by which Service Level Reviews are accessed including the submission and completion of monthly scorecard. Oversee the completion and set expectations associated with misses as well as highlight successes.

Define expectations / approve plans for service improvement, problem remediation and resolution. Review the reports associated with the plans to ensure timelines, accuracy and control.

Liaison to the business for user escalations.

Ensure correct provisioning/deprovisioning/access levels for both retained and service provider personnel as well as IT peers and business users. Establish relationships needed for service provider to effectively deliver contracted services and exceed customer satisfaction and quality.

Chair and lead operational performance review meetings with peers.

Vendor Management

Evaluate potential suppliers using developed and agreed criteria to support alignment and understanding of the expectations and requirements of engagement

Monitor and report on the performance of selected vendors to ensure delivery in line with contractual obligations and performance metrics

Manage outward communication to vendors to facilitate understanding and awareness of organisational strategic direction, changes and challenges

Manage the interaction between vendors and internal program delivery leaders to provide adequate visibility of interdependent initiatives and programs

Liaise with procurement partners to review, report on and revise contractual agreements as necessary

Qualifications

Knowledge and Skills

At least 5 years project management / service delivery management o

Account management experience advantageous

Proven track record of delivering projects within defined timelines under high pressure

Project & programme management: able to manage complex projects including concurrent projects

Decisive: must be able to use initiative to make quick decisions to resolve problems and overcome obstacles delaying delivery

Customer management: tactful, resolute and committed to providing excellent customer service

Ability to deliver technical present actions competently.

Must be able to interfaces with customer "executive" level management on a regular basis

Delivering results: ability to plan and organise self and work in order to achieve objectives and targets

Maintain in - depth knowledge of product offering

Personal attributes

Excellent communication and reporting skills

Self-starter and self-motivated, willing to put in extra time

Clinical and attentive to detail

Solution driven able to react quickly and resolve issues so that the workflow can continue

Must be able to perform under pressure

Must be able to persuade and influence others

Good relationship builder with strong diplomacy skills

Must aspire to a culture of service excellence

Education

BS in Computer Science, Information Technology, or related field or equivalent experience preferred

ITIL v. 3

Possess Project Management certification (PRINCE etc)
Skills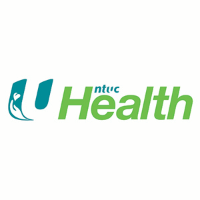 The Cleaner is required to perform the daily housekeeping activities of the Centre. Ensure that the Centre is maintained in a clean, safe, and comfortable manner. Your role & responsibilities include: Basic housekeeping of Senior Activity CentreMaintaining records of toilet cleaningSweeping and mopping of floorWashing of toilets. Drying of toilets if wetCleaning of cupboards, windows, mirrors, tables and chairs RequirementsMinimum Secondary qualificationExperience in cleaning services or housekeepingCan speak Read more
and understand simple EnglishAble to commit to Mon-Fri work schedule (either morning or afternoon shift)
Skills