Sign in or register for a JobTech account.
Job Description :

Perform reporting and claim work for MHA programme

Update and maintain update documentation, processing and tracking of records

Ensure prompt and timely updating and upkeeping of databases

Submit tracking and monitoring reports to meet programme requirement

All other tasks assigned to meet programme requirement

Requirements :

Diploma and above Business Adminstration / Management

Strong in Excel (pivot table, vlookup, data compilation)

Proficient in Microsoft Office Skills especially in Excel

Excellent planning and time management

Able to Read more
work under tight deadline

Experience in using government module such as GEBIZ will be advantageous

Others Information :

This is a contract role.

Working Location :

Tai Seng & Jalan Boon Lay
Skills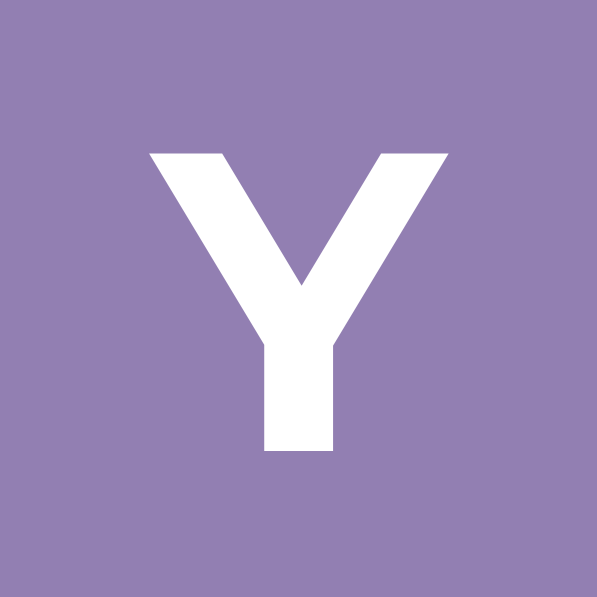 You will be part of an innovative and passionate team, working towards the one ultimate goal of producing high quality software. Your primary duties are design, prepare technical specifications, lead a team of developers, programming, unit-testing, and analytical problem-solving; but may include support for products implementation, integration testing and documentation.
The individual will:
· Responsible for the successful enhancement of software products and solutions by co-operating with other teams to Read more
ensure releases that are coordinated in terms of both time and technology.
· Design system architecture; translate user's requirements into functional and technical specifications.
· Participate and manage testing, debugging, verifying design and conduct reviews.· Participate and manage data and solution migration.
· Assist pre-sale in architect technical solution.
· To perform other duties as and when required.
Skills Requirements
Degree in Computer Science or Information Technology or equivalent.
In-depth experience in Java
Working knowledge of Object-Oriented
Working knowledge on any web framework, with understand MVC concept on web based application
Working knowledge on conceptualizing and designing web based application
Preferable knowledge and experience in Spring and Hibernate Framework, Spring Boot, REST, Drools, HTML5, Oracle.
Possess a passion in software engineering/development, with drives to be an effective team leader
Ability to communicate effectively and clearly
He or she should show self-initiative in learning, and self-development
Ability to work under pressure to deliver projects within the designated deadlines.
At least 1 to 2 years of working experience.
Skills Office Location:

19 Jalan Buroh or Toll City

Key Responsibilities:

Act as the first point of contact and answer to customers' enquiries

Providing prompt and professional attention to all their requests or problems.

Generate job instructions to relevant operations team accordingly to customer's request correctly and timely.

Liaise with different internal department & external contractor when required.

Pre-plan operations such as container trucking for Import and Export shipment depending on the complicatedness of the commodity Read more
and arrange special equipment such as cranes for heavy lifting when resources are available

Source quotation for the quality of the material and determine which supplier offers the most cost efficient solution

Manage customer inventory and update customers' stock movement into WMS System

Prepare job costing sheets in order for Account's department to generate customers' invoices.

Skills and Requirements

Singaporeans only

Minimum 2 years in logistics or related industry

Minimum O level
Skills Office Location:

Toll City

Key Responsibilities:

Order Processing Tasks

Operate Warehouse Management System (WMS) to process the customer's demand for timely and accurate fulfilment

Record and investigate into customer's feedback and complaints and work with manger to implement the corrective and preventive measures

Ensure proper records and archival of customer transactions for monthly service reporting and billing

Evaluate all complete orders to maintain accurate and prepare documents for all inventory levels and place replenishment requests Read more
as required

Competency in accurate data entry is essential. Receive all stock and maintain record of all inventory transactions and enter all client information appropriately in system

Good understanding of provisioning and inventory management to coordinate with supplier for re-ordering and supplying in timely manner.

Perform Business Administration Activities

Communicate requirements and activities to stakeholders

Pick list management

Execute continuous improvement projects assigned to team

Generate inventory reconciliation reports for customers and prepare charge sheets for billing

Schedule periodic cycle count to enforce stock correctness check

Skills and Requirements:

Possess minimum Diploma in any field with at least 2 years of experience in a similar capacity.

Knowledge of WMS such as SAP is a huge plus.
Skills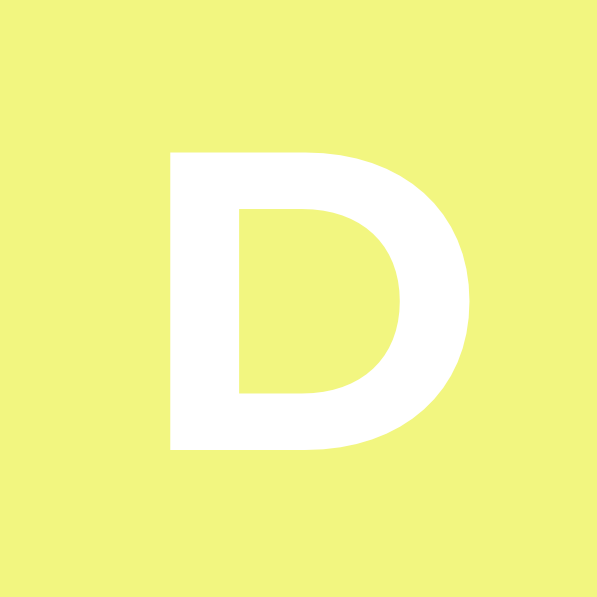 Roles & ResponsibilitiesResponsibilities

Engage internal and external customers to understand their business requirements and IT needs. Analyse RFPs for stated IT requirements.
Work with the Business Development and Solution Design teams in developing winning solutions.
Develop the IT Cost Model, (high level) IT System Design and Sales Collateral as appropriate.
Adherence to DHL's project delivery methodology and guidelines - O2D and DePICT.

Requirements

Customer Orientation: Focused on identifying and understanding the (internal or external) Read more
customer's needs.
Planning & Organizing: Must be able to track multiple threads/tasks and keep them all on track, whilst prioritizing and maintaining a clear sense of proportion.
Analysis: Read situations and timelines to interpret potential project risks, issues and cost impact.
Communication: Present verbal and written information in a timely, clear and concise manner. Express ideas effectively. Listens attentively, asks questions when needed, and summarizes key points.
Domain knowledge: An understanding of warehouse management and supply chain processes, understanding or experience with IT products and project management shall be considered favourably
Skills

Roles & Responsibilities
As a Regional Product Manager, you will be working close with the Chief Product Officer drive product strategy and roadmap for South East Asia region, develop product strategy and roadmap across our client's fast-growing product lines, oversee and drive design and customer journey.
You will work hand in hand with design and engineering internal stakeholders to drive execution of product improvement and risk management in deliver features Read more
in a timely manner.
Work closely with sales teams to gather market and enact market feedback on what feature sets are working, where to improve, and where to pivot.
Actively engage with the local partners and team members and the HQ for long term and sustainable product solutions that best suits the local markets across the region.
You will be expected to proactively research, explore and extract related industry problems and devise solutions that are best suited for the local market and across the region.
Be a superb a communicator: You can educate, inform, and influence with a wide spectrum of internal stakeholders, from peers to C-suite, to ensure products are cutting edgy, on track to delivery, always relevant to market and client needs
Product management experience: You are expected to have high empathy for our users while being able to see beyond their current needs and wants to devise solutions that deliver beyond expectations.
Regional exposure: You must understand the different Asia markets in play, inclusive of client technological maturity, amending strategy accordingly
Start-up/Entrepreneurial mind: Move Fast, Act Fast, and be hands-on whenever needed to get the job done. No excuses.
Bachelor's degree or beyond in Engineering, Design, Business Management or related fields.
Skills Marketing (Customer Experience) Senior Officer

Job Summary

The Customer

Experience Senior Officer supports UPS Customer Experience Program. This

position will lead, plan, implement and deploy customer experience platform

throughout APAC forwarding countries. This position supports Marketing

workgroup by compiling data, perform analyses to assess performance and develop

corrective action plans to improve performance. She/He shall reports to the

Product Marketing Supervisor or Manager.

Job Duties

Perform statistic,

business and customer analysis so as to prioritize customer experience

deliverables and countries Read more
deployment

Supports Product

Marketing Supervisor or Manager in creation of content and materials in support

to field training and communications

Lead and implements

the Customer Experience communication plan, across multiple channels and many

stakeholders

Responsible

for generating weekly tracker, perform analysis and improve customer experience

performance by developing corrective action plans

Serve as key contact to all internal

customers and stakeholders concerning customer experience platform to

facilitate understanding and ensure customer satisfaction.

Collect users feedbacks

and follow up with Global CX team to work on flexible technology that enables

process improvement, increase automation and empower both our customers and

employees

Understand the

health of our customer relationships and help measure progress against the

Customer Experience Road Map.

Qualifications

Minimum Diploma or higher - Marketing

or Business Administration

Relevant working or internship experiences

preferred, but not compulsory

Competent in Microsoft Office

Applications

Excellent oral and written

communication skills

Logical thinking qualities and

approach

Positive attitude towards a

challenging work environment
Skills HR Analyst (Employee Services, Learning & Talent Development) - (1 year contract)

Job Responsibilities:

Admin / Employee

Services

Responsible for the work pass renewals, fixed

term, retirement and re-employment contract

Coordinate monthly New Hire Orientation,

Driver and Department Attachment

Consolidate, maintain and update Purchase

Requisition (PR) and quotations

Provide any other administrative support to

Human Resources team

Learning & Talent

Development (L&TD)

Administration support and coordination for

L&TD program including onsite logistics support and classroom training.

Responsible to track

the compliance administration, reports and ensure Read more
100% completion

Oversee, maintain and update Company Sponsored

Training program, training request (internal and external), training bond and

tuition reimbursement in an accurate and timely manner

Manage application of government funding under

training and prepare training statistics report

Monitor employee performance initiatives such

as Job Performance and Skills Assessment review and Talk, Listen and Act

submission status and reports

Manage setup of Company-wide events such as

Management Conference Reportback

Job Requirements:

Minimum Degree in Business

Management, Human Resource Management or related discipline is preferred

2 - 3 years relevant

working experience will be an added advantage

Possess good

communication and interpersonal skills

Highly organized and

meticulous

Ability to multi-task

and work in a fast-paced environment

Self-motivated and

good team player

Proficiency in

Microsoft Office Applications, especially Excel and PowerPoint
Skills Roles & ResponsibilitiesLOGISTICS MANAGER
Roles and Responsibilities:
· Resolve problem concerning transportation, logistics systems, or customer issues
· Negotiate with suppliers and customers to improve operation eficiency and sustainability
· Logistics managers oversee the movement, distribution and storage of materials in an organization.
· Analyze all aspects of corporate logistics to determine the most cost-effective of transporting products
· Managers control the flow of incoming materials and outgoing finished products to ensure customers receive Read more
products on time.
· Logistics managers oversee warehouse, inventory control, material handling, customer service, transportation and planning workers.
· The manager may prepare reports for upper management; negotiate shipping and supplier costs, and work to improve the efficiency of the company's supply chain.
Requirements:
· Minimum 4~5 years Logistics relevant experience
· Proven people management skills and good team player
· Strong leadership and problem-solving skills
· Diploma or Degree in Logistics or any discipline
· Computer literate
· Good knowledge of time management
· Good presentation and interpersonal skills
Benefits:
· Transport and Meal is provided
· Medical card is provided
Skills Marketing (Customer Technology) Senior Officer

Job Summary

The Customer

Technology Senior Officer supports UPS technology applications portfolio

management and assists in the development and execution of these applications. The Senior Officer is responsible for

supporting his/her marketing workgroup by developing and compiling standard and

ad-hoc marketing reports, then summarizing the results. He/she integrates marketing data and

information from multiple sources to produce reports and support the marketing

of UPS customer-facing technology.The Senior

Officer reports to the Customer Read more
Technology Assistant Manager

Job Duties

Performs Statistical

and Customer Analyses

Gathers, compiles and validates data

to facilitate reporting and analyses; develops subject matter expertise on

internal and external sources of information (e.g., customer data, market data,

industry data, etc.) for analyses to provide information for decision making

Maintains an understanding of current customer

technology applications performance to optimize development of customer

analyses

Supports Customer Technology Assistant

Manager in creation of content and materials in support of field training and

communications

Responds to inquiries from internal customers

and stakeholders concerning products and customer technology applications to

facilitate understanding and ensure customer satisfaction

Coordinates Q&A during UPS

Enterprise Release process; assists in communication to internal stakeholders

to facilitate understanding of enterprise release initiatives

Conducts and coordinates user

acceptance testing process within the workgroup to test customer technology

functionality

Attends team

meetings/discussions to communicate findings and ensure knowledge is shared among

the respective team members

Updates project plans in support of

the Enterprise Release to ensure that projects are completed on time and according

to specifications

Qualifications

Minimum Diploma or higher - Marketing or Business Administration

Relevant working or internship experiences preferred, but not compulsory

Competent in Microsoft Office Applications

Excellent oral and written communication skills

Logical thinking qualities and approach

Positive attitude towards a challenging work environment
Skills