Sign in or register for a JobTech account.
As a Key Account Associate for the Distribution Points, you will be tasked to monitor and improve the satisfaction of our key accounts. You will serve as primary contact for assigned clients and liaison/communication channel between internal departments to ensure delivery of optimal service, client satisfaction, and retention.Responsibilities include:Analyse and report client status including sales trend, service level performance, service issuesBuild regular reporting format and attend to Read more
ad-hoc data analysis request by clientsCommunicate with internal and external stakeholders by gathering data, answering questions and conducting presentationIdentifying major trends or issues and assumes responsibility for resolution or escalation with existing accounts Support and coordinate new initiatives or projects related to the assigned clientsBuilding positive working relationships with DP partnersResolve any issues and conflicts that DPs have through different means of channelsProvide training for DP partnersManaging and recruiting new DPsDaily operational tasks
Skills Roles & ResponsibilitiesThe incumbent will be responsible for the revenue generation of the assigned sales portfolio. He/She will be expected to develop, service and retain our existing customers as well as acquire new business opportunities. Job Responsibilities: Manage the portfolio of existing customers and potential customers via 'face to face' sales visits or conference calls Obtain and conversion of qualified leads into customers for new business Build a Read more
strong relationship with customers. Identify customer's needs and develop value propositions to meet those needs Work and liaise closely with relevant departments to ensure that customer's queries, problems or issues are dealt with appropriately Prepare Weekly Sales Pipeline reports to the Management Analyse and monitor customer data to measure success and identify fluctuations/trends, so as to decide on relevant follow up actions Requirements Preferably with Degree in Business (or related discipline) or equivalent Minimum 3 years of Sales experience preferably in eCommerce logistics or eCommerce company Strong communicator and negotiator (in written and amp; spoken English) Excellent presentation skill Self-motivated, strong team player and result oriented Strong individual who can work independently and within a team to deliver results Able to maintain effective performance under pressure
Skills Roles & ResponsibilitiesYou will be responsible the preparation of the Company's financial and management reports including balance sheet schedules, budgeting, forecasting, variance analysis and cash flow report. You will be responsible for the full accounts receivable, accounts payable and treasury functions including preparation of balanceport. sheet schedules and cash flow re Prepare accurate and timely financial and management reports, including variance analysis, budget, forecast, cash flow projection and Accounts Read more
Receivable collection reports. Prepare Annual Budget and Quarterly Forecast by working closely with superior and Department Heads. Manage cash flow tightly and ensure loan covenants are complied Ensure compliance of internal controls in safeguarding the assets of the Company. Ensure compliance of all statutory and tax requirements of all legal entities by liaising and coordinating with various parties such as auditors, tax agents, government authorities, etc. Any ad-hoc related matters as assigned Requirements Diploma / Degree in Accountancy or equivalent professional qualification Self-motivated, details oriented and committed to meet deadlines Team player and has a high degree of independence and initiative Analytical with good problem solving and communication skills Knowledge of MYOB system would be an added advantage Higher secondary / Pre-U / A- level / Diploma / Degree in Accountancy or equivalent professional qualification Self-motivated, details oriented and committed to meet deadlines Team player and has a high degree of independence and initiative Analytical with good problem solving and communication skills
Skills APAC Project and Facility Assistant Manager

Job Description:

As part of the engineering function at UPS, the candidate:

Manages and is directly responsible for maintenance of facilities and equipment at UPS facilities within Singapore.

Manages LHI projects, including defining project scope, resources, schedule, layout, estimates, initiation, start-up/design, building, on-site oversight of work, and deployment to see projects from beginning-to-end. Comprises 10-25% of role

Provides support beyond Singapore to UPS local country teams in Read more
Southeast Asia for maintenance, repairs and LHI projects.

Supervises the dispatch of vendors to complete necessary repairs and Preventative Maintenance Inspections (PMIs) so that the building systems, and conveyor system runs smoothly and efficiently

Physically audits facility and conveyor repairs and PMI performance to hold internal staff and contractors accountable for quality work.

Manages bidding and contracting for vendors providing maintenance, repair and LHI construction services, through preparation of scope and spec documents.

Prepares department annual budget

Ensures employee and contractor safety through ensuring facility and equipment condition adheres to UPS safety standards and meets regulatory guidelines

Audits and maintains environmental compliance

Identifies improvement opportunities with current processes and systems and recommends and implements solutions

Supervises, coaches and trains, a staff of 4 providing on-going feedback and support to improve performance of direct reports

Resolves individual and group performance issues in a timely manner to motivate and foster teamwork

Supervises facility housekeeping to ensure a clean, efficient, and safe facility

Qualifications:

Possess a minimum Bachelors Degree in Engineering (Civil, Electrical, Mechanical or equivalent)

Minimum 5 years of related experience preferably in building or industrial equipment maintenance, and/or building LHI.

2D AutoCAD, MS Excel and MS Project are required

Ability to travel within Southeast Asia (5% to 10% of the time)

Excellent verbal and written communication

Ability to multi-task with strong analytical and problem solving skill

Knowledge of conveyor systems an asset
Skills Roles & Responsibilities Achieve high standards of safe and pollution-free operations of vessels by ensuring that company policies related to Health, Safety, Security, Environment and Quality Assurance (HSEQA) are effectively implemented You will be responsible for overall Management of assigned vessels. This will include close communication with all stake holders, compliance to owners and charterers requirements, close monitoring of Marine and Technical Operations, Daily maintenance and repairs, Budgeting Read more
and control, Surveys, certification, Inspections and Docking. Keep abreast of international regulations / legal requirements and ensure assigned vessels comply to these. Provide Technical assistance and advice to ships. Carry out periodical technical and operational compliance audit and ensure vessel is always operational ready. Assist in investigations of all insurance related matters Liaise closely with Procurement team for sourcing technical and operational supplies required at most economical and competitive rates. Propose annual operating budget for assigned vessels by taking view of forthcoming repairs & maintenance, statutory, Flag and Port Requirements and maintain vessels within budgets Closely monitor and review vessel's conditions to ensure that she complies with Port State Control and Oil Majors regulations at all times Effectively and efficiently carry out routine vessel inspections, dry-docking and major repairs Plan and implement corrective actions for defects that may exist in the vessels and ensure compliance with planned maintenance schedule for assigned vessel Monitor and ensure that all applicable vessel certifications are valid and surveys / renewals are planned well in time Ensure fleet vessels performance is within charter party requirements and Company goals Undertake technical related assignments and projects as and when required This position required frequent travel overseas and estimated upto 120 days or more travel to attend vessels in various ports worldwide. Requirements Educational qualification should be at least Graduate Engineer and holder of COC Class 1 (Unlimited FG). Must have sailed on Oil or Chemical tankers or Gas Tankers as Chief Engineer. Minimum 1 Year Experience in Chief Engineer's Ranks and total 3 Years sailing experience on Foreign Going Tanker Vessels. Proficient in PMS, ISM, PSC, Oil Major, Vetting, Flag, Class & TMSA requirements. Preferably not have changed companies during the Chief Engineer Rank Tenure. Previous working experience of handling main fleet tanker Vessels as Technical Superintendent is preferred.
Skills Roles & ResponsibilitiesRESPONSIBILITIES Ensure that company policy related to Health, Safety, Security, Environment and Quality Assurance (HSEQA) issues are effectively implemented and regularly monitored for its compliance in relation to operation of the fleet vessels. To advise Corporate Compliance Manager (CCM) and Designated Person Ashore (DPA) in writing any information related to the vessel or crew's inability to comply with ESM's environmental measures and any other marine environmental Read more
protection requirements. To assist in carrying out all the duties as specified by the Manager, HSEQA. To provide shore support for various HSEQA matters. He/ she will also monitor the vessel & shore operations, provide additional information to whoever required and follow-up with them to ensure effective implementation & compliance with the regulatory requirements and also other Industry standards, such as ISO, Voluntary Environmental Compliance Programe, SIRE, TMSA, etc. To analyse the ship and shore facility data with regard to various performance parameters for Health, Safety, Environment, Security, Navigation, Cargo, Inspections/ Audits (internal or external), etc and present the summary of concerned issues to the Manager, HSEQA. To conduct Management reviews as specified by the Manager, HSEQA To monitor new regulations, requirements and standards, assess their impact and manage change as specified for the Manager, HSEQA. To prepare processes, procedures and other documentary requirements in line with regulatory, company and industry standards. To prepare, update and maintain ships & shore systems (including documents) for office as well as vessels. To assist them when these facilities are audited by third parties such as flag, class, charterer, Oil Majors, owner, etc. To carry out Audit of HSEQA system elements of ship or shore facility as directed by the Manager, HSEQA. To monitor and follow up on various reports, such as incident, unsafe act/ condition, PSC & other inspections, etc from the vessels. To report system non-conformities and deficiencies, verify that corrective and preventive actions are implemented and found effective. To conduct drills onboard and ashore in office as specified by the Manager, HSEQA. To prepare and participate in Campaigns and Seminars as specified by the Manager, HSEQA. To carry out training of personnel on board/ ashore on HSE aspects and company policies. To carry out pre purchase inspections as required. To arrange ship insurance office as specified by the Manager, HSEQA. When appointed, to perform the role(s) of Designated Person Ashore (DPA), Alternate Designated Person Ashore (ADPA), Corporate Compliance Manager (CCM), Company Security Officer (CSO) or Alternate Company Security Officer (ACSO) for company vessels, as applicable. RequirementsJOB REQUIREMENTS Must be holder of FG Master COC. Must have sailed for 2 to 3 years in Senior position on Chemical or Oil tankers. Shore experience in handling Ship Vetting and other Inspections will have an added advantage. Shore experience in handling office audit by Class for DOC & ISO, by Oil major for TMSA, etc will have an added advantage. Various Tanker cargo handling experience is preferred. Applicants who have not changed more than two companies in the last 3 years will have an added advantage.
Skills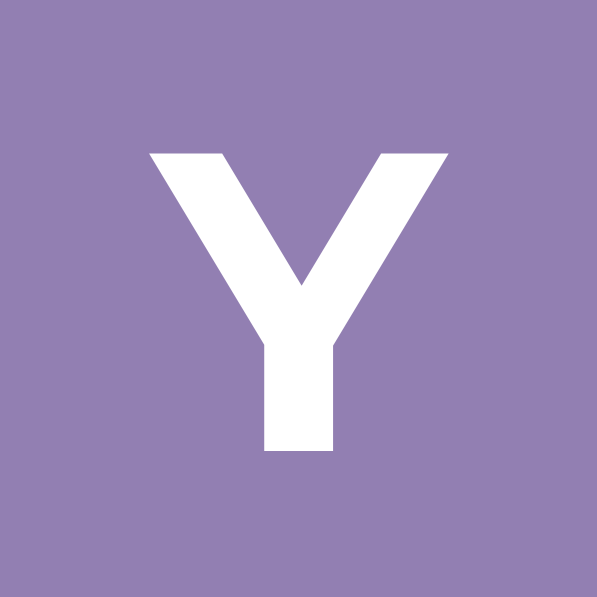 Our solution is a SaaS software to be deployed in Azure Cloud serving clients worldwide. To provide continual service worldwide, we strive to provide a production-deployable state with continuous deployment with CI/CD using Azure DevOps or Jenkins. We are looking for smart, enthusiast and highly skilled candidates who are passionate in application release, deployment and maintenance with relevant experience to drive adoption of DevOps practices
Job Description
• To design, Read more
build and maintain cloud services that is reliable, flexible and secure
• Work in tight cooperation with the development team to ensure the correct deployment and maintenance of applications
• Automate system and application deployment, monitoring, alarming, scaling in the Cloud
• Build tools that are required to deploy a high number of service components daily while maintaining uptime and a seamless end-user experience
Requirements
• At least 2 years of Development / Operation / DevOps
• Strong knowledge of Azure cloud services, including PaaS and IaaS architectures
• Knowledge of best practices for IT operations in an always-on, always-available service model
• Knowledge of containers (Docker and Kubernetes)
• Security driven mind-set
• Competent programming or scripting background in common languages, eg Java, JavaScript and configuration tools. Proficient in GIT and GIT workflows.
• Experience of practical implementations of Continuous Integration and Continuous Delivery tools and creating CI/CD pipelines
• Direct, hands-on experience with DevOps and release management tools
• Ability to work in a team setting, collaborate, and create well organized documentations
• Available to work outside office hours and remote
Skills
Ninja Van is a tech-enabled logistics company on a mission to provide hassle-free delivery services for businesses of all sizes across Southeast Asia. Launched in 2014, we started operations in Singapore and have become the region's largest and fastest growing last-mile logistics company, partnering with over 35,000 merchants and delivering more than 1,000 parcels every minute across six countries. In January 2018, we raised one of the largest Read more
Series C rounds every in Southeast Asia and are well-positioned for our next phase of rapid growth.

At our core, we are a technology company that is disrupting a massive industry with cutting-edge software and operational concepts. Powered by algorithm-based optimisation, dynamic routing, end-to-end tracking and a data-driven approach, we provide best-of-class delivery services that delight both the shippers and end customers. But we are just getting started! We have much room for improvement and many ideas that will further shape the industry.

Responsibilities

Identify and qualify leads or opportunities for sales team using Zendesk.

Engage and maintain existing client accounts using CRM software, ensuring a high level of service quality.

Provide sales and administrative support to local sales team in Singapore.

Prepare sales presentation materials and documentation.

Support sales team in data analytics for team performance index.

Assist with other ad-hoc duties as required.

Requirements

Able to work independently and demonstrate initiative in a busy sales environment

Excellent verbal and written communication skills

Highly motivated, results-oriented and client-focused with the ability to multi-task and work in a fast-paced, collaborative environment

Proficiency in Microsoft Office

Submit a job application

By applying to the job, you acknowledge that you have read, understood and agreed to our Privacy Policy Notice (the Notice) and consent to the collection, use and/or disclosure of your personal data by Ninja Logistics Pte Ltd (the Company) for the purposes set out in the Notice. In the event that your job application or personal data was received from any third party pursuant to the purposes set out in the Notice, you warrant that such third party has been duly authorised by you to disclose your personal data to us for the purposes set out in the the Notice.
Skills
Roles & ResponsibilitiesThe Cost Controller will work with select department in ensuring all spending and investment yields the expected results – by ensuring the ROI on projects are met, and ensuring that expenditures are recorded on the financial statements in accordance with accounting standards. Key Accountabilities/Duties Cost Centre Controller Ensures appropriate systems and internal controls are implemented and maintained for project approvals, closure and daily operations. This Read more
includes defining, implementing and improving financial control processes. Develops internal procedures, guidelines, and directives. Provides support and analysis for project funding and spend. Ensure timely identification and communication of projects' changes, costs overruns and risks. Ensures proper costs recording, classification of costs, timely accruals, and produce variance reporting. Develops KPI and financial statements/Analytics for management review, including visibility of financial status/progress projects and enhancements. Ensures engagement reviews and quality assurance procedures take place for all initiatives and projects. Review and supports teams to ensure accurate and timely payment process to vendors. Ensure compliance of Generally Accepted Accounting Principles (GAAP) per IFRS/IAS, Company Accounting Policies. Financial Control. This includes defining, implementing and improving financial control processes. Close partnership with Business product owner and stakeholder to ensure accountability. Act as liaison with other finance departments. Provide instruction and guidance in response to operational changes initiated in the team. Provide support relating to vendors billing and tracking per contract obligations. Budget Management Manage Annual budgeting & forecasting for costs centers Convene teams and supports project budgets planning Ensures that budget is observed and control spending to within budget. Ensures proper costs recording, classification of costs, timely accruals, and produce variance reporting Ensures costs from all cost centres are properly accounted in budget. Ensure timely identification & communication of projects' changes, costs overruns and risks. Requirements Bachelor's Degree in Accountancy with minimum 7 years' experience in similar role in managing cost centres, reporting and data analysis. Experience working under a complex business structure Experience with SAP preferred Proven experience in managing direct and indirect team members Strong business acumen, analytical, detail oriented yet, able to conceptualize end-state solutions. Ability to manage change process and implement new processes.
Skills Roles & ResponsibilitiesCustomer Service Executive Responsibilities Attend to Customer's queries and service enquiries Manage daily customer feedback and ensure timely resolution Handle calls promptly by providing accurate and timely information, alternatives and solutions to customers on our services Liaise with business partners to achieve resolution Follow up promptly with customers to resolve issues Acknowledging and resolving customer complaints Ensure customer satisfaction and provide professional customer support Read more
RequirementsRequirements Ability to stay calm when customers are stressed or upset Experience working with customer support/service Candidate must possess at least Bachelor's Degree/Post Graduate Diploma/Professional Degree in any field. At least 1 Year(s) of working experience in the related field is required for this position. Required Skill(s): customer service Preferably Junior Executive specialized in Customer Service or equivalent.
Skills