Sign in or register for a JobTech account.
Agriculture & Mining
jobs Position Purpose & Summary:
>
>
>
>The Finance Senior Business Analyst will work closely with business partners and internal teams by providing functional expertise and insight to implement and execute complex process, data, and technology solutions for the Finance and/or Treasury technology solution.
>
>You are expected to be a professional with substantial knowledge in the implementation space and have experience on low, medium and high rigor IT projects.
>
>This job requires an experienced Read more
analyst who can effectively partner with all levels of the organization, lead others, drive results, and make challenging decisions across extremely complex, varied tasks where problems are vaguely defined and strategic in nature.
>
>You will participate and/or lead the implementation of the Finance Solution which supports and enables Cargill's Finance & Treasury processes.
>
>You will also collaborate and help support finance related activities within the other process areas.
>
>You are expected to follow the Cargill Project Delivery Process and Requirements Analysis framework.
>
>To be successful in this role, you must demonstrate the following competencies:
>• Change Management
>• Ability to navigate through ambiguity
>• Collaborates beyond team boundaries
>• Resilience
>• Ability to translate the "As Is" to the "To Be" while understanding broader impact
>• Effective communication skills while liaising with the Business Units.
>
>Principal Accountabilities:
>
>50% - Analysis & Requirements Gathering:
>• Elicit Finance/ Treasury Gap requirements that are required to meet business needs using the most combination of techniques (interviews, document analysis, requirements workshops etc)
>• Ensure that requirements captured includes adequate details for fit/gap analysis of the current ERP solution to support any future solution development and implementation.
>• Evaluate requirements and/or information gathered during elicitation to resolve any errors, omissions, conflicts, and ambiguities being discovered
>• Ensure consistency and accurate representation when requirements and/or information gathered are compared to other sources and information collected at other elicitation sessions.
>• Update the finalized requirements into the agreed template or ALM system accordingly.
>• Participate in Requirements or Fit/Gap Review meetings to provide support.
>• Establish and maintain effective working relationships with the stakeholders
>• Support the DBT team with RIEF and Gap Configuration Inventory.
>• Assist the stakeholder to provide guidance, and track completion of the Chart of Account set up.
>• Assist the functional consultant to prepare of Functional Design Requirements.
>• Document the business processes E2E Flows (Business scenarios demonstrating how the ERP solution will work for the business from start to finish) based on As Is scenarios created in Business Readiness and known to-be processes from existing ERP solution.
>• Participate in the evaluation of system changes for downstream system and / or organisational impacts.
>• Plan for acceptance of solution (change management, communication, and training needs)
>• Provide subject matter expertise in multiple business process areas.
>
>40% - Project & Solution Delivery Responsibilities:
>• Facilitate discussion and communication of solution designs across process, data, and technology that meet business requirements and adhere to relevant standards and principles, leverage common tools and processes, and meet cost/delivery objectives.
>• Facilitate discussion and communication of solution designs across enterprise architects, business process owners, process implementation leads, and super users.
>• Support solution designs review with key stakeholders for alignment (include but is not limited to design reviews, testing execution, deployment verifications, etc).
>• Support the Functional Consultants for preparation of all Functional Design documentation.
>• Act as the liaison between the business, technology teams and support teams, and ensure implementation of target architecture.
>• Manage workload and priorities to deliver agreed upon project milestones
>• Provides input to staffing plans at the project-level to identify key / required skills
>• Ensure traceability from business requirements through application testing and work with offshore development and QA teams clarifying requirements.
>• Lead and mentor less experienced staff.
>
>10% - Business/Function Partnership:
>• Work with businesses to establish clear connections between business goals and strategies and the process data, and technology investments required to achieve them.
>• Challenge and assist business units on how they will successfully execute their plans.
>• Create and maintain long-term working relationships with technology teams, functional counterparts, vendors and business partners.
>• Effectively engages stakeholders in change management activities.
>
>Required Education & Experience:
>• Bachelor's degree in Business Administration, Computer Science or Management Information Systems.
>• 6 years of experience in diverse operational, development and/or business roles.
>• Implementation experience in Treasury/Cash Management tools (Wallstreet Systems or equivalent) is mandatory.
>• Implementation experience in ERP (SAP or equivalent) to Bank Interface/Connectivity is mandatory.
>• Experience working with regional and global project teams.
>• Experience in developing integrated solutions involving process, data, and technology.
>• Strong analytical skills to interpret business needs and translate them into application and operational requirements.
>• Effective Interpersonal skills not limited to facilitation and negotiation.
>• Strong written and verbal communication skills.
>• Able to articulate technical and business information effectively to both technical and non-technical people.
>• Ability to quickly comprehend the functions and capabilities of new technologies.
>• Established skills in identifying and developing strategies to address change management issues.
>• Ability to travel up to 30% of the time.
>• Business fluency in English and another Asian language to communicate with internal and external stakeholders in Asia.
>
>Preferred Skills & Experience:
>• Implementation experience in interfacing ERP (SAP or equivalent) with 3rd party HR and expense solution will be advantageous.
>• Master's degree in Business or IT.
>• Experience in interfacing ERP (SAP or equivalent) with 3rd party HR and expense solution.
>• Familiarity with Business Analyst Body of Knowledge (BABOK).
>• Experience with in-house developed and package implementations.
>• Knowledge of and experience with Change Management.
>• Familiarity with Project Delivery Processes, Requirements Analysis, and Solution Design process framework.
Skills - Roles & Responsibilities : Traineeship Description: Assisting with Hydroponic Farm Operations

Specific Responsibilities:

Learn and use hydroponic equipment/automation in farming.
Research and conduct trails, collecting data to understand and improve plant growing performance in the farm.
Pest scouting, crop and irrigation management.
Understand of plant nutrient, automated climate control system, hydroponic system, crop protection methods and commercial farm practices.

Technical Skills and Competencies Trainee will learn during SGUnited Traineeship Programme:

Trainee will learn how Read more
to manage and take charge of the farm produce output.
Trainee will be able to learn more about the intricacies of farming.
Trainee will be able to learn about the challenges of farming in Singapore
Trainee will be able to learn the importance of working in a team
Objective is to allow trainee to develop a sense of responsibility that will be a vital skill in their future workplace.

Highest Qualification: Degree Holder

Duration of Traineeship: 12 months

Eligibility Criteria for SGUnited Traineeships:

Singapore Citizen or Permanent Resident; and
Graduated or graduating in calendar year 2019 or 2020 from universities or other educational institutions (e.g. private universities and overseas institutions); or
Graduated earlier from above institutions and completed National Service in 2019 or 2020.
Skills Trade and Capital Markets group (TCM) is one of many business groups within Cargill, TCM's objective is to create innovative financial solutions, often through trade finance tools for banks and corporates as well as bespoke financial products for both Cargill buyers and suppliers, in frontier, emerging and developed markets.
>
>
>
>We are looking for an articulate, self-motivated and naturally innovative person with a regional country expertise keen to develop a Read more
long-term career in a very transaction driven and intellectually challenging environment, within a respected and profitable global team. The candidate will demonstrate a strong interest and personal accountability for the business and an ability to understand and articulate financial structures internally and externally.
>
>
>
>The Risk Investors Group Trader will be responsible for developing new complex investor relationships and maintaining those relationships. Using substantial knowledge and experience, the RIG Trader will ensure successful distribution of trade finance and commodity finance transactions generated by TCM. Using substantial knowledge of complex financial products and transactions, the RIG Trader will also generate innovation ideas and develop new product strategies.
>
>
>
>Principal Accountabilities
>• Development of new risk investors: follow up leads from the market, industry-based intelligence and market knowledge to identify, onboard and transact with new investors for TCM - 40%
>• Management of investors and successful distribution of trade finance and commodity assets: work with TCM's existing investors to obtain deep insights into investment criteria to further develop & enhance investor relationships. - 40%
>• Global co-ordination with other traders within TCM: work within a global team to ensure TCM optimizes investor capacity and allocation of assets across geographies and investor pools. - 10%
>• Dedicated Focus on Innovation ideas and development of new product strategies: leverage market insights to develop new, or enhance existing, TCM products to meet investor requirements or open new investor capacity. - 10%
>
>Other relevant information to the position
>• Desire and ability for frequent International travel
>• Highly numerate, with the ability and experience to understand complex financial products and transactions.
>• Ability to influence at different levels within and outside of the organization
>• Ability to express, understand and discuss complex concepts with fluency, in spoken and written English & Chinese.
>• Business acumen, commercial instinct and an ability to identify opportunities.
>• Enjoys working in a fast pace environment.
>
>
>
>Education, Experience, Skills
>
>Minimum Required Qualifications
>• University degree or massive open online courses ('MOOC') equivalent(s), in a relevant discipline
>• Track record, established over minimum 5-7 years of trade finance or banking market and product knowledge
>• Track record of having developed successful commercial relationships with senior level clients
>• Track record of having distributed transactions to institutional investors
>• Track record of having worked in the Chinese market
>• Financial Markets risk mitigation tools used widely in the industry
>• English & Chinese language fluency
>
>Preferred Required Qualifications
>• Experience of working with UCP 600 and commodity finance products
>• Corporate credit training
>• In depth knowledge of the insurance industry, including policy wording & methods of distributing insured transactions to investors
>• Ability to understand and analyze corporate and financial institution financial statements
>• Highly self-motivated, with strong personal organizational skills
>• Willingness to constantly innovate and learn new products and skills and to drive change when needed
>• Ability to persuade and influence at different levels within and outside of the organization
Skills - Roles & Responsibilities :
>Developing business management goals and objectives that tend to growth and prosperity;
Designing and implementing business plans and strategies to promote the attainment of goals; drive monthly sales quotas
Ensuring that the company has the adequate and suitable resources to complete its activities;
Provide our internal and external stakeholders with relevant analysis and reporting;
Maintain and develop relationships with customers and partners;
Gather, analyze and interpret external and internal data Read more
and write reports;
Assess overall company performance against objectives;
Represent the company in events, conferences etc.

Requirements:

Diploma/Degree in Engineering/Business/Marketing.
Strong collaborative, communication and interpersonal skills. Ability to build trust amongst colleagues
Driving licence is plus point.
Skills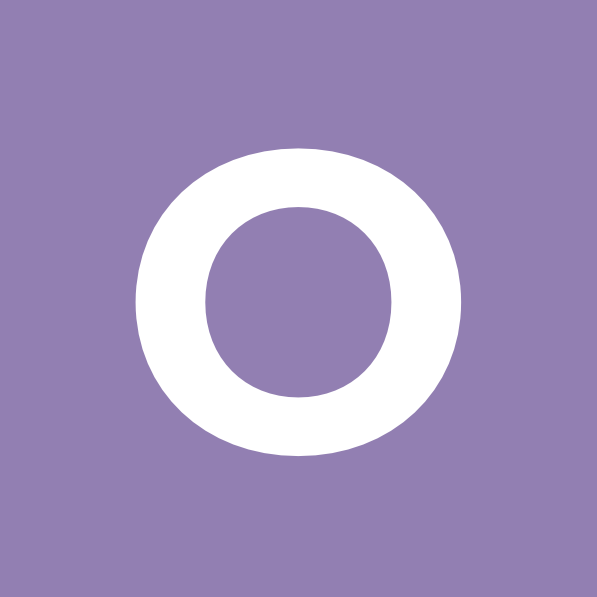 - Roles & Responsibilities : Founded in 1968, Oriental Aquarium (S) Pte Ltd has been producing and supplying ornamental aquatic plants to customers throughout the world for over 50 years. At present, the company is preparing to move to a new location at Jalan Lekar. Any prospective employee can expect to be exposed to various tasks and will report directly to the management.

Job scope

Responsible for applying phytosanitary certificates Read more
for daily export shipments. This requires coordination with packing and shipping department
Liaise with our export customers regarding weekly shipments
Assist in sales analysis and identifying sales patterns. Coordinate with production teams on monthly trends
Support the preparation of weekly sales offers and monthly campaigns for customers
Prepare shipping documents for customers using Microsoft NAV

Technical skills and competencies required

Microsoft Office skills
Customer relations skills
Diploma in Business Management or related

1 year of traineeship will be the duration at the company.
Skills
- Roles & Responsibilities : About WIL@NUS
WIL@NUS is the joint laboratory of Wilmar International Limited and National University of Singapore. The laboratory is involved in a wide spectrum of research areas including protein production and characterization, metagenomics and host strain development. A research assistant position is currently available working on microbial host strain development and the use of microbial system for industrial applications.

Job Responsibilities
The candidate will perform a Read more
variety of functions related to research under the supervision of the Research Scientist

Perform, analyse and record experiments
Evaluate and interpret collected data and prepare oral presentations or written reports
Assist in laboratory management and routine duties
Perform other related duties incidental to the work described herein

Job Qualifications/Requirements

Bachelor's Degree in Biochemistry, Microbiology, Bioengineering or other related fields
Prior experience in molecular biology or handling of microbes is desirable
Good organisation skills and meticulous in keeping records
Good interpersonal skills and the ability to work harmoniously with a diverse workforce
Skills
- Roles & Responsibilities : Accountant / Financial Analyst

Job Responsibilities:
• Perform in-depth pricing / gross margin / opex analysis, generate value-added management reports,
identify and monitor key performance metrics that drive business results
• Work closely with technical teams and business teams to establish, standardise and promote best
practices and operation models to drive operational excellence
• Implement and analyse global cost and business competitiveness benchmarking, both internal and
external
• Involve in project Read more
feasibly studies, support and participate in the development and (or) change of business
processes
• Risks control, including financial risk, business risk and operational risk
• Support and monitor Joint-Venture accounts
• Assist in preparation of presentation materials for business review meetings including both financial results
with commentary and business initiatives
• Other ad-hoc projects and studies

Prerequisites:
• Degree in Business Finance or Accountancy or equivalent qualification
• At least 5 years of experiences in related field and preferably with 2 – 3 years of exposure in audit
background
• Has good knowledge in finance management and management accounting
• Meticulous with strong analytical and problem-solving skills
• Independent worker as well as a good team player
• Highly self-motivated with a positive attitude towards learning
• Ability to communicate clearly with various stakeholders, able to adapt to a fast and constantly evolving
environment
• Willing to travel frequently to Africa and be based there for several months till project completion
Skills
- Roles & Responsibilities : Financial Controller (Based in Papua New Guinea)

Job Responsibilities:
• Responsible for driving continuous forecasting accuracy; assuring the integrity of financial reporting (internal and external) through control functions; providing analyses and insights on business performance to inform decision-making and strategy; balancing the investment needs and demands of multiple stakeholder groups; and for building a strong talent in the finance function. Ensure an adequate ERP system Read more
is in place to meet the needs of the organisation.
• Partner the MD and function heads to formulate Wilmar PNG's future direction, strategy and supporting tactical initiatives (this includes fostering and cultivating internal and external stakeholder relationships)
• Monitor and direct the implementation of strategic business plans and develop finance strategies and KPIs aligned to these plans and ensure the finance team delivers on the KPIs.
• Develop financial operating performance measures that support the company's strategic direction in alignment with group performance reporting requirements
• Ensure accurate and timely preparation of financial reports, monthly and yearly. Preparation and presentation of budgets, forecasts and actuals reports. Analysis report presentation and ensure it reflects the business activities and results thereof.
• Ensure processes are in place to complete Group Reporting Package and other Wilmar Group Reporting requirements on a timely and accurate basis; investigate problem areas and develop action plans to address and remediate these
• Manage cash flow and prepare cash flow forecasts, ensure adequate funds are available and efficient management of excess funds.
• Drive and facilitate budgeting process with the management team.
• Ensure timely identification of variances to budget to be able to drive the correct behaviours to achieve financial objectives
• Develop and implement cost savings initiates.
• Review capital spending plans ensure financial models are diligently prepared and AFCE approvals and monthly reporting are accurately performed.
• Externally, comply and adhere to all regulatory compliance and legislation to protect and reflect the financial position and reputation of Wilmar
• Take primary responsibility for all local tax and statutory compliance.
• Implement and ensure appropriate financial and internal controls in compliance with Wilmar policies and procedures. Access gaps in the control environment and develop action plans to implement the appropriate controls. Monitor compliance with controls requirements and hold individuals accountable for compliance.
• Any other matters as decided by the Management

Pre-requisites:
• CA / CPA (essential)
• Master's degree in Finance or business (preferred)
• More than 10 years proven professional and leadership experience in a senior finance function supervising a team of staff.
• Sound financial reporting skills, including solid experience and exposure to IFRS and auditing standards
• Comprehensive risk management and compliance skills, including knowledge of relevant legislation (e.g. Companies Act and exchange control legislation)
• Solid knowledge of local and international taxation practices
• ERP system and systems implementation knowledge (SAP knowledge advantageous)
• Commodity trading, processing and/or manufacturing experience (preferred)
• Experience of working in developing countries (preferred)
• Project Management / Change Management Experience (PMP qualification preferred)
Skills
- Roles & Responsibilities : Ops Executive – Sugar

Job Responsibilities

Responsible for a full spectrum of shipping operations, contracts management and documentation;
Handle full set of shipping documents for fast turnaround, shipment process, contracts allocations & vessel nominations;
Handle shipment coordination with suppliers, buyers, shipbrokers, ship owners/agents, surveyors, insurance, etc., to ensure smooth loading and delivery;
Liaise with banks on Letters of Credit opening, clean negotiations, and collection documentation;
Work on SAP/ITAS/related system for Read more
invoicing and matching
Follow up on shipping claims, demurrages/despatch, receivables, payables, clients aging accounts etc;
Work closely with internal stakeholders (Commercial, Risk, Global offices, Finance, Accounts, Pricing, Chartering etc) to ensure execution risks are identified in advance and look at possible solutions;
Proactively highlight and resolves issues related to the execution of the shipment;
Adhered to company's SOPs to ensure smooth execution;
Manage other ad-hoc shipping or operational activities

Pre-requisites

Diploma holder and above (other qualifications can be considered)
Minimum 5 years of relevant working experience preferably with good experience and knowledge in bulk shipments, Letters of Credit, UPC 600 rules & ISBP, documentations, sales/purchase contracts, laytime calculations, Charter Party terms etc
Must be proficient in Microsoft Office (Excel & Word)
Must be able to work under tight deadlines with minimum supervision
Logical and good in figures work as well as good analytical and interpersonal skills
Diligent and able to perform under high pressure in a fast-paced working environment
Meticulous and ability to multitask
Hardworking, good interpersonal skills, details orientated and team player
Skills - Roles & Responsibilities : UVAXX is a Singapore SME developing and manufacturing autogenous vaccines for aquaculture. Our customers are mainly in Singapore but we are working with a couple of overseas customers as well. For our Singapore team we are looking for an energetic, forward-thinking professional to join our veterinary vaccine and diagnostic unit in Singapore. The duties/responsibilities include;

The successful candidate will play a key role in Read more
the development and production of vaccines for aquatic animals.
This position will involve bacterial fermentation and vaccine formulation.
Maintaining the compliance of the laboratory including keeping regulatory records, updating stock files, and purchasing.
Overseeing the day-to-day operations of the laboratory.
Involved in animal trials (vaccine), daily maintenance and operations of aquatic animal facility.
Review laboratory protocols, maintaining laboratory standard operating procedures (SOP) and risk assessment (RA) documentations.
Upkeep the laboratory to ensure it conforms to the accreditation requirements.
Ensure all equipment in the laboratory setting meets safety standards.
Procurement of laboratory equipment, kits and consumables.
Facilitating purchase of materials and supplies for the research laboratories
Adhere to all quality control procedures in support of vaccine formulation and development.
The role will be reporting to the Head of R&D.

Requirement:

Master or a University Science degree in relevant subjects, preferably Biotechnology, Marine science, Biological Sciences/Life sciences or any related field.
At least 3-5 years of experience in laboratory work is desired.
Experience in fed-batch fermentation process in medium sized fermenters would be advantageous.
Familiarity with managing aquatic life laboratories is required but not necessary.
Strong troubleshooting and analytical skills.
Resourceful, independent and able to learn fast.
Meticulous in record and inventory keeping with excellent organizational skills.
Proficient in MS Office applications (e.g. Word and Excel)
Good management and communication skills. Able to work cohesively within a small team and guide junior team members on laboratory tasks.

Interested candidates can forward their CVs to markus@uvaxx.asia or sunita@uvaxx.asia.
Skills