Sign in or register for a JobTech account.
Traditional & Digital Media
jobs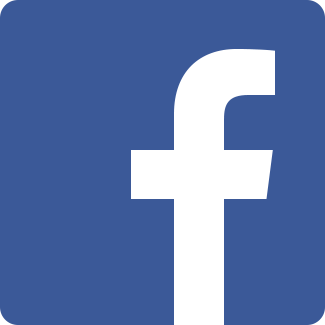 Facebook's mission is to give people the power to build community and bring the world closer together. Through our family of apps and services, we're building a different kind of company that connects billions of people around the world, gives them ways to share what matters most to them, and helps bring people closer together. Whether we're creating new products or helping a small business expand its reach, Read more
people at Facebook are builders at heart. Our global teams are constantly iterating, solving problems, and working together to empower people around the world to build community and connect in meaningful ways. Together, we can help people build stronger communities - we're just getting started.The Facebook Global Gaming teams mission is to build the worlds community to discover, play, watch, and share games. Within the global industry, the APAC region represents one of the most robust gaming ecosystems and the momentum of APAC gaming companies in the worldwide market is only accelerating forward. Our teams aspiration is to play an increasingly pivotal role in helping this community of game developers and publishers realize their global ambitions.

In this role, you will be directly responsible for helping clients drive business results on Facebook through consultation, education, and support. Success in this position requires exceptional consultative sales skills; the ability to thrive in a dynamic, team-focused environment; and an interest in for helping others achieve results. Ideal candidates will have previous experience in account management and/or selling marketing solutions.

This position is based in our Singapore office and will support our SEAPAC markets.

Responsibilities:

Become an expert in Facebooks solutions for businesses of all sizes and adapt recommendations quickly to suit varying client needs

Manage relationships with clients and develop a thorough understanding of their business objectives, goals and challenges.

Grow revenue, educate and deliver consultative support to strategic clients and partners

Identify and pursue opportunities, prioritize accounts, handle objections and evaluate campaign effectiveness.

Work directly with advertisers to improve the performance of their advertising campaigns

Troubleshoot and resolve account issues in a timely manner and providing outstanding service to clients

Gather advertiser feedback to enhance current and future ad products

Work cross-functionally within sales and other Facebook organizations to drive revenue and increase customer satisfaction

Mininum Qualifications:

Bachelor's degree or equivalent practical experience.

Experience working in a user acquisition, account management, digital marketing or advertising sales role.

Ability to speak and write in English fluently and idiomatically.

Strong communication skills with native oral and written fluency in Japanese

Ability to effectively prioritize and manage tasks within a fast-paced environment while maintaining strict attention to detail

Strong problem solving and quantitative analytical skills, previous experience using Microsoft Excel and/or SQL is a plus

Preferred Qualifications:

Prior experience working with Salesforce or other CRM systems is a plus
Skills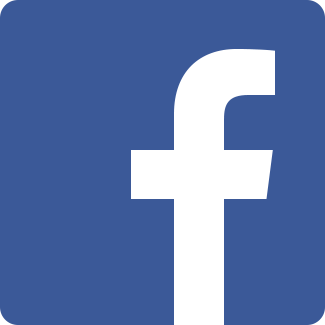 Facebook's mission is to give people the power to build community and bring the world closer together. Through our family of apps and services, we're building a different kind of company that connects billions of people around the world, gives them ways to share what matters most to them, and helps bring people closer together. Whether we're creating new products or helping a small business expand its reach, Read more
people at Facebook are builders at heart. Our global teams are constantly iterating, solving problems, and working together to empower people around the world to build community and connect in meaningful ways. Together, we can help people build stronger communities - we're just getting started.Facebook is seeking an experienced program manager who is passionate about the way Facebook can work with a range of businesses, community organizations and government organizations - to build a program of valuable offerings to grow and equip more people and businesses with the digital skills they need to compete in the new economy.

This individual will be responsible for developing, implementing and scaling Facebook's Economic Impact initiatives across APAC.

In this role, you will manage and influence internal cross-functional teams to build awareness, engagement and support including sales, marketing, communications, community and policy teams. The ability to collaborate with others is essential as the role requires close alignment with all of our key internal partners.

The right individual will be a passionate advocate for both our Facebook mission as well as the growing and nurturing small business communities.

If you are a builder and like to help small businesses, and communities & tell their stories this role is for you. This role is under Global Business Marketing organization and is a full-time role based in our Singapore office.

Responsibilities:

Own, develop and strategically scale community education and engagement program and, optimizing for greater impact for small businesses and people in APAC

Work cross-functionally with internal teams including but not limited to sales, product, policy, legal, marketing, community partnerships and communications

Localize global educational curriculum to deepen digital skills for small businesses and communities in APAC

Responsible for developing and executing programs and initiatives to meet Facebooks economic impact program objectives and KPIs

Create programs and marketing campaigns focused on supporting SMBs to succeed with Facebooks business solutions

Ensure that the Facebook economic impact narrative is localized and translated as needed

Track, analyze and communicate key quantitative metrics

Manage external marketing agencies and vendors

Manage program budgets

Willingness and ability to travel (approximately 35%)

Mininum Qualifications:

Bachelor's degree or higher

10+ years of work diverse experience in developing and executing marketing programs. Ideally with experience in managing internal and external (3rd party vendor partners) stakeholders to drive results

Strong project management skills and experience running projects with cross-functional teams

Experience in scaling programs across multiple countries APAC

Action bias, ability to be a self-starter, overcome barriers and work collaboratively in a fast paced, challenging environment

Fluency in English

Preferred Qualifications:

Demonstrated leadership and ability to execute at scale in program and partnership management, or related areas with an emphasis on attention to detail while juggling multiple projects and priorities

Adept at creating programs that address challenges that span business, education, and community

Strong relationship management skills and ability to work well within as well as represent a global program

Proven ability to influence others without having positional authority

Open, collaborative and proven team player

Experience in building education program

Knowledge of Facebook marketing solutions

Experience with people management or driving team process

Able to communicate in at least one other Asian language
Skills
Marketing Intern

Singapore

Singapore

Intern

ABOUT US

CREATING A WORLD OF SMART SHOPPERS

ShopBack is a digital loyalty and discovery platform, with a clear mission to create a world of Smarter Shoppers. ShopBack has big ambitions and is currently growing strong in 7 countries - Singapore, Malaysia, Indonesia, Philippines, Taiwan, Thailand & Australia. We are a passionate team that wants to drive innovation and a build a product that we love and are all Read more
proud of!

ShopBack's eCommerce loyalty & discovery platform currently powers Taobao, Expedia, Lazada, ZALORA and more than 1,300 eCommerce merchants. We now provide cash rebates to over 6 million users and are focused on growing and dominating the landscape.

We have global ambitions and are up against international incumbents in a rapidly emerging field! We are expanding our existing team and are looking for passionate talent across APAC to be part of this exciting journey. If you are inspired to take up new challenges and leave a mark on the eCommerce landscape, then come and be part of our growing ShopBack team in Malaysia!

To know more about our team and culture: Click here

Responsibilities:

A marketing intern at ShopBack will thrive in a fast-paced learning environment with many opportunities to learn and own self-led projects and execute ideas. You will support the Marketing team on day-to-day campaign initiatives from conceptualisation to execution of ideas.

Assist in the conceptualisation and execution of marketing campaigns

Liaise with internal stakeholders to create day-to-day marketing collateral for the website and mobile app

Seek out external marketing opportunities and liaise with various stakeholders

Help out with marketing offline events and campaigns

Create marketing campaigns to drive brand presence with data-driven testing and optimisation.

Requirements:

University students or recent graduates

Able to commit for at least 5 months (Aug – Dec)

Loves writing with a good eye for design

Meticulous and able to work in a fast-paced environment

Positive work attitude with good communication skills

Knowledge with Adobe Photoshop and Premiere Pro is a plus
Skills We are seeking an enthusiastic Sales Support Admin responsible for supporting our Asia Pacific sales teams.

This role will work through a ticket system in Salesforce to help the Sales teams achieve their revenue targets.

At this time we are looking for candidates who are fluent in English and Chinese - additional languages are a plus!

Responsibilities:

● Closely assisting the Global Sales team for Corporate, Media & Agency verticals & also Read more
Global Sales Partners;

● This role will contribute to supplying quality account management and help the sales teams meet their targets by handling important internal administrative tasks on their behalf;

● Facilitating multiple types of customer requests, such as new account setups, invoicing, purchase order processing, submitting customer's research requests and other manual processes;

● Working internally, across departments on behalf of the Enterprise Sales Team to provide timely responses to customer inquiries;

● Ability to prioritize tasks from multiple stakeholders in different geos while being highly detail oriented;

● Ability to adapt quickly to new processes and system changes with a positive approach;

● Contribute to the success of the Sales Support team by training new peers and assisting with the on-boarding of new hires;

● Having a systematic approach to your work to optimize time and resources.

Requirements:

Microsoft Office Suite: advanced Excel skills is necessary; formulas, tables, formatting and pivot tables, etc.

Administrative experience; data entry skills, problem solving, strong attention to detail.

Experience supporting sales teams

Enjoys working in a team environment

Additional languages a plus

About Shutterstock:

Shutterstock, Inc. (NYSE: SSTK), directly and through its group subsidiaries, is a leading global provider of high-quality licensed photographs, vectors, illustrations, videos and music to businesses, marketing agencies and media organizations around the world. Working with its growing community of over 750,000 contributors, Shutterstock adds hundreds of thousands of images each week, and currently has more than 260 million images and more than 14 million video clips available.

Headquartered in New York City, Shutterstock has offices around the world and customers in more than 150 countries. The company also owns Bigstock, a value-oriented stock media offering; Shutterstock Custom, a custom content creation platform, Offset, a high-end image collection; PremiumBeat a curated royalty-free music library; and Shutterstock Editorial, a premier source of editorial images for the world's media.

For more information, please visit www.shutterstock.com and follow Shutterstock on Twitter and on Facebook.

Equal Opportunity Employer, M/F/D/V
Skills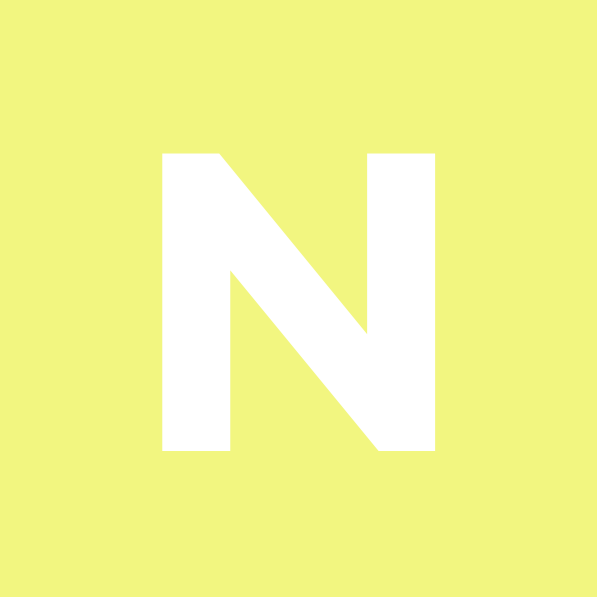 Job Title

Supervising Producer

18-Aug-2019

Business Segment

CNBC

Responsibilities

The Supervising Producer will be responsible for key parts of daily news programming for CNBC International across APAC. This person will work with newsroom and operations staff, personnel in our various bureaus, and the CNBC.com team to create compelling, essential content.

Team Management

Oversee a production team in terms of duties, development and administration

Ensure team consistently improve accuracy and quality of work

Lead training and coaching of team Read more
members

Act as management representative for cross department projects

Act as key person for anchor communications on specific show/s

Encourage team to think creatively and innovatively

​

Editorial

Lead the daily editorial decision making on a specific show

Live gallery production leader during the show

Prioritises stories and set agenda of the show

Assign stories to be produced

Produce own stories, guests and write headlines

Allocate production of stories and guests

Sub-edit scripts and graphics

Update anchors on developing stories

Key point person between technical and production teams while on air

Lead the pre-production process of the following day's show

Engage and collaborate with Digital and Social content

Ensure TV content reflects non-linear properties

Assign promotional material from programming to be aired during breaks

Assist in development of new graphics, brands, themed weeks

Work with management teams on key programming decisions

Job Number

50913BR

Posting Category

Editorial

Country

Singapore

Sub-Business

CNBC International

About Us

CNBC is the recognized global leader in business news, providing real-time financial market coverage and business information. CNBC's international operations include regional networks in Europe and Asia-Pacific that provide the latest market information, unrivalled coverage of breaking news, in-depth analysis, and interviews with business leaders. CNBC in Europe reaches more than 110 million households, in addition to leading banks, financial institutions, and hotels across Europe, the Middle East, and Africa. CNBC in Asia-Pacific reaches more than 70 million households in 21 countries.

State/Province

-

Career Level

Experienced

Qualifications/Requirements

SKILLS AND EXPERIENCE

University Degree or equivalent and a passion for/or experience in business news, economics and financial markets

In-depth experience in TV News Production and monitoring, selecting and delivering breaking news

Proven track record in live news gallery production

Excellent command of broadcast writing style

Experience producing diverse content: live specials, event programming, long-form, features, multi-media projects

Proven track-record of producing creative, innovative content

Experience overseeing all aspects of programming: editorial planning, shooting, editing, graphics, packages

Solid editorial judgment, including exceptional understanding of business and finance

Excellent communicator and influencer

Ability to handle deadline pressure and to work in a fast-paced, dynamic environment

Creative thinker; able to generate new ideas/concepts and execute them

Proven ability to lead and motivate teams

Knowledge of relevant TV production, editing and graphics systems

Good understanding of the role of Social Media in news broadcasting and multi-platform delivery

REQUIREMENTS

High standard of written English

Additional languages would be beneficial

The responsibilities associated with this position are not limited to the above description and may be modified at any time by the Company.

City

Singapore

Notices

NBCUniversal's policy is to provide equal employment opportunities to all applicants and employees without regard to race, color, religion, creed, gender, gender identity or expression, age, national origin or ancestry, citizenship, disability, sexual orientation, marital status, pregnancy, veteran status, membership in the uniformed services, genetic information, or any other basis protected by applicable law. NBCUniversal will consider for employment qualified applicants with criminal histories in a manner consistent with relevant legal requirements, including the City of Los Angeles Fair Chance Initiative For Hiring Ordinance, where applicable.
Skills We are looking for an outstanding Financial Planning & Analysis Analyst/Sr Analyst to join our Free Business Monetization FP&A team to support the APAC region based in Singapore. You will be joining a team that supports our Global Free Business Unit – a key organization that encompasses our Advertising Sales and Support Teams.

This position will mainly be providing the APAC Ad Sales Leadership and Organization the financial support Read more
required to enable informed decisions, manage risks and opportunities and achieve business objectives, through the administration and governance of global financial projections and annual budgeting. Support ongoing development of the Global Ad Sales operating model, building and developing a strong environment of collaboration with sales, marketing and finance teams and providing local insights to the Global Ad sales organization.

This role will report into the Manager of Ads FP&A and support our stakeholders in Ad Sales to ensure they have the data and insight they need to drive business success. The role is highly cross-functional, collaborating with Pricing & Inventory, Ad Operations, Partner Solutions, Finance Analytics and Accounting to ensure full transparency and alignment to overall strategy.

The Free Business FP&A team also manages the reporting rhythm – from daily to quarterly – as well as the global forecasting process. They help accelerate business growth through identification of levers and bottlenecks to leadership all within the framework of an ever-changing landscape.

Above all, your work will impact the way the world experiences music.

What you'll do

Business Planning & Analysis

Address ad hoc financial analysis requests and inquiries

Support analysis and decision making for the APAC Ad Sales team

Work with the business to execute strategies to maintain adequate expenditure and investment controls for the country.

Partner with various teams to lead efforts on projects to improve business efficiency i.e. How would APAC be more efficient in the way we sell Podcasts?

Management Reporting

Lead the monthly, quarterly and yearly management reporting requirements, including report generation, providing various financial analysis for the APAC region

Analyse management information and review business results for the business across the region

Review and advise departmental budget preparation with individual managers

Budgeting and Forecasting

Support the budgeting process from end to end for APAC Ad Sales, including Revenue, Cost of Revenue and OPEX related expenses

Support the APAC Ad Sales Revenue Target setting by Salesperson, Revenue Channel and Product

Who you are

Organised and Accountable:

Takes ownership of the accuracy, reliability and relevance of the financial statements and must be able to articulate the root causes and significant drivers of changes in financial performance

Problem Solver:

High aptitude and enthusiasm for complex problem solving utilizing financial modeling and analysis, using Excel, Google Sheets and the various Business Intelligence tools available(QlikSense, Tableau etc). You are also not shy to reach out to different parts of the organization to seek out a solution

Business Acumen:

Knowledgeable of functional elements which are important for business profitability in order to influence, drive and positively impact business results

Curious and Innovative:

Self-starter who is intellectually curious and not afraid to seek out projects independently with the ability to make decisions in the absence of perfect information/data

Global Mindset:

Ability to work effectively with a Global team (This might mean you'll have to take calls at odd hours!)

University degree in Finance or Accounting, with an intermediate knowledge of accounting and financial principles preferred

Minimum of 3-5 years relevant experience in an analytical and/or planning role, with experience in a Media/Entertainment/Digital Advertising company

Strong communication skills and excellent English language skills both verbal and written

Ability to travel regionally (~10-15%)

You are passionate about both technology and music!

We are proud to foster a workplace free from discrimination. We strongly believe that diversity of experience, perspectives, and background will lead to a better environment for our employees and a better product for our users and our creators. This is something we value deeply and we encourage everyone to come be a part of changing the way the world listens to music.
Skills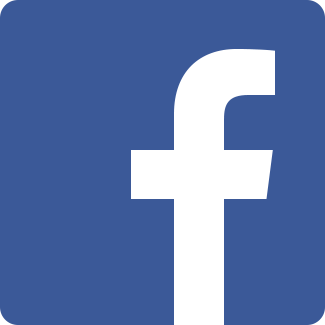 Facebook's mission is to give people the power to build community and bring the world closer together. Through our family of apps and services, we're building a different kind of company that connects billions of people around the world, gives them ways to share what matters most to them, and helps bring people closer together. Whether we're creating new products or helping a small business expand its reach, Read more
people at Facebook are builders at heart. Our global teams are constantly iterating, solving problems, and working together to empower people around the world to build community and connect in meaningful ways. Together, we can help people build stronger communities - we're just getting started.Want to build new features and products that touch more than a billion people around the world? Want to build new features that improve existing products like Photos, Groups, NewsFeed, Search, and Messaging? Want to solve unique, large-scale, highly complex technical problems? Our development cycle is extremely fast, and we've built tools to keep it that way. It's common to write code and have it running live on the site hours later. If you work for us you will make an impact, immediately. Facebook is seeking interns/co-ops to join our engineering team. You can help build the next generation of systems behind Facebook's products, create web applications that reach millions of people, build high volume servers and be a part of a team thats working to help connect people around the globe. This intern/co-op has a minimum twelve (12) week duration.

Responsibilities:

Code high-volume software using primarily C++ and Java

Create web applications using primarily PHP

Implement web interfaces using XHTML, CSS, and JavaScript

Build report interfaces and data feeds

Mininum Qualifications:

1 or more years of experience with perl, java, php, python, or c++

Must be currently enrolled in a full-time, degree-seeking program and in the process of obtaining a Bachelors or Masters degree in Computer Science or a related field

Must obtain work authorization in country of employment at the time of hire, and maintain ongoing work authorization during employment

Preferred Qualifications:

Demonstrated software engineering experience from previous internship, work experience, coding competitions, or publications

Intent to return to degree-program after the completion of the internship/co-op

High levels of creativity and quick problem-solving capabilities
Skills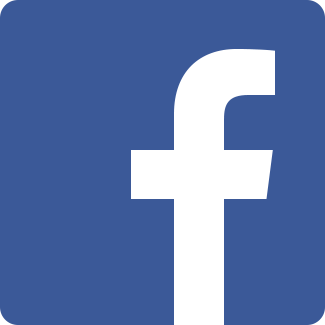 Facebook's mission is to give people the power to build community and bring the world closer together. Through our family of apps and services, we're building a different kind of company that connects billions of people around the world, gives them ways to share what matters most to them, and helps bring people closer together. Whether we're creating new products or helping a small business expand its reach, Read more
people at Facebook are builders at heart. Our global teams are constantly iterating, solving problems, and working together to empower people around the world to build community and connect in meaningful ways. Together, we can help people build stronger communities - we're just getting started.Facebook was built to help people connect and share, and over the last decade our tools have played a critical part in changing how people around the world communicate with one another. With over a billion people using the service and more than fifty offices around the globe, a career at Facebook offers countless ways to make an impact in a fast growing organization.

Passionate about diving into the world of big data and trends analyses? Interested in solving complex problems that are geared towards improving Facebook and its communitys experiences? Excited about learning how to scale and automate processes? Come join Business Integrity at Facebook! The Business Integrity team ensures our platform is a high quality ecosystem for users, developers, page admins, advertisers and businesses to create and promote digital content.

We are an analytics-driven operations team that thinks upstream to constantly implement solutions at scale through better automation strategies. This position will help the team develop and operationalize partner training programs regarding Facebook policies and procedures and track outcomes in connection with such programs. Successful candidates will be passionate about operational excellence, analytically-driven, easily adaptable, and able to think creatively. They will also be able to work successfully across teams and countries. This position will be challenged with having to balance the day-to-day support of our partners, while also identifying innovative ways to solve problems upstream and scale our operations. This position is located in our Singapore office

Responsibilities:

Develop strong cross-functional partnerships with Sales, Policy, Legal, Engineering, and Operations teams to solve policy implementation problems at scale

Provide guidance, thought leadership, and mentoring for global team located in 3 separate countries

Define key measurable objectives for projects based on operational goals, develop the frameworks to measure the outcome of those projects, and use the data to improve their structure and delivery

Perform analysis to identify gaps between policy and negative user experiences, and develop effective and scalable solutions to address them

Leverage data informed insights to drive operational improvements such as content review efficiency and accuracy

Review and take action on suspicious activity while identifying trend characteristics that can enhance automation

Mininum Qualifications:

Bachelor in Applied Science, Cognitive Science, Communication Arts, Computer Science, Data Science, Electrical Engineering and Computer Sciences, Fine Arts, Information Science, Liberal Arts, Materials Science and Engineering, Political Science and Government, Political Science and History, or Social Science

6 or more years of experience with critical thinking, problem solving, or analytics

Strong communication skills

Experience defining measurements and applying statistical analysis to evaluate process performance

Ability to rapidly assess, analyze and resolve complicated issues, and distill that complexity into simple and concise concepts

Highly motivated and hard-working with ability to think clearly under pressure, both individually and in team environment

Experience working with global teams

Preferred Qualifications:
Skills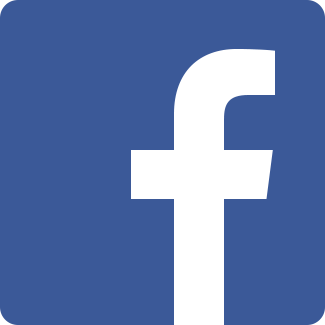 Facebook's mission is to give people the power to build community and bring the world closer together. Through our family of apps and services, we're building a different kind of company that connects billions of people around the world, gives them ways to share what matters most to them, and helps bring people closer together. Whether we're creating new products or helping a small business expand its reach, Read more
people at Facebook are builders at heart. Our global teams are constantly iterating, solving problems, and working together to empower people around the world to build community and connect in meaningful ways. Together, we can help people build stronger communities - we're just getting started.Facebooks IT Supply Chain is responsible for fulfilling all internal end user IT needs. We build integrated, scalable, and robust processes and systems to manage planning & inventory life cycle. We are currently looking for an experienced, insightful, individual to help define, build, manage and measure global asset management. The successful candidate must be forward-thinking with a strong ability to design and execute products that power the enterprise. You will play a key role in reimagining efficiency by shipping transformative products that serve diverse aspects of the enterprise.

This is a full-time position based in our Singapore office with less than 20% travel required.

Responsibilities:

Lead the ideation, technical development of innovative inventory planning and logistics processes

Own the end to end asset management process and systems globally

Establish shared vision across the company by building consensus on priorities leading to product execution

Define and analyze metrics that inform the success of products

Drive automation on an aggressive timeline with a team of world-class engineers and designers

Identify the key levers that have the greatest impact on operational efficiencies

Maximize efficiency in a constantly evolving environment where the process is fluid and creative solutions are the norm

Develop and maintain a well-coordinated internal relationship with key decision makers and with the wider enterprise organization

Mininum Qualifications:

Bachelor's Degree in Supply Chain or equivalent experience

5+ years of supply chain experience, with focus on inventory management, forward and reverse logistics

3+ years of experience with enterprise inventory management & ticketing systems

2+ years of experience optimizing supply chain processes to meet end customer SLA

2+ years of experience managing globally dispersed assets

Preferred Qualifications:
Skills
CRM Internship

Team SG

Singapore

ABOUT US

CREATING A WORLD OF SMART SHOPPERS

ShopBack is a digital loyalty and discovery platform, with a clear mission to create a world of Smarter Shoppers. ShopBack has big ambitions and is currently growing strong in 7 countries - Singapore, Malaysia, Indonesia, Philippines, Taiwan, Thailand & Australia. We are a passionate team that wants to drive innovation and a build a product that we love and are Read more
all proud of!

ShopBack's eCommerce loyalty & discovery platform currently powers Taobao, Expedia, Lazada, ZALORA and more than 1,300 eCommerce merchants. We now provide cash rebates to over 6 million users and are focused on growing and dominating the landscape.

We have global ambitions and are up against international incumbents in a rapidly emerging field! We are expanding our existing team and are looking for passionate talent across APAC to be part of this exciting journey. If you are inspired to take up new challenges and leave a mark on the eCommerce landscape, then come and be part of our growing ShopBack team in Singapore!

To know more about our team and culture: Click here

Responsibilities

The CRM intern will be a core member of our regional team. You will be working directly with the head of CRM and team as well as regional stakeholders for the development and flawless execution of omnichannel marketing campaigns - driving customer acquisition and engagement. You will also be utilizing various technological platforms to capitalize on a plethora of data points, tackling key business issues in a scalable manner.

Fully own and manage newsletter communications for 1-2 countries

Develop content management strategy to efficiently allocate exposure of merchants across countries and verticals

Curate, deliver and test newsletter content, constantly calibrating best practices that can be applied across the region

Execute and analyse tactical campaigns and initiatives to acquire, engage and retain customers

Run data analyses to provide actionable insights that uncover new campaign opportunities

Requirements

Strong analytical skills, with the ability to derive actionable insights from research and data

Working knowledge of Microsoft Excel

Prior experience with SQL, HTML, CSS, Photoshop and other programming languages is a plus
Skills