Sign in or register for a JobTech account.
Construction & Civil Engineering
jobs Responsible for the servicing of existing customers & develop new accounts
Actively identify new prospects & participate in tenders
Conduct site survey with the project personnel & prepare quotation
Ensure achievement of annual sales & profit targets
Generate sales activities & pipeline reports for weekly & bi-weekly review
Liaise & coordinate closely with various departments & customers to ensure smooth & timely completion of projects
Skills
Overall job scope

To assist HR Manager in ensuring the Company's HR policies and procedures comply with statutory requirements
To assist HR Manager in running the Admin/HR operation in an efficient manner.

Core responsibilities

Involve in recruitment and selection - rank and file
Assist in administering the employment permit application, renewal and cancellation in the absence of the HR Manager.
Checking of attendance list and time cards/easy time.
Assist in maintaining and updating staff personal Read more
file as and when required.
Undertake administrative work such as document filing, retrieval and photocopying
Ensure the Dormitory documentations and other Buildings of the company are up to date and in compliance with the government rules and regulations, not limit with the other facilities of the dormitory.
Checking and monitor the broadband and other telecom facilities
Any other HR and administrative related duties as assigned

Authority level
>Authorized to:

Handle employee issues if the HR/Admin Manager is not around

Job specifications
Technical Skills

Diploma in HRM with minimum 3 years of relevant experience
Knowledge on Employment Act, MOM regulations and Work Pass applications
Proficient in Microsoft Office

Soft Skills

Good interpersonal and communication skills
Independent and proactive
Conflict and dispute resolution skills

Key deliverables

To identify improvements in areas in HR practices that will result in greater efficiency and effectiveness for the Company
Skills Responsible for the implementation of Structured Cabling System (Voice/Data/Fiber Optics)
Presales support
Prepare layout / Shop / Schematic Drawings
Implement and maintain high quality / safety standards at site
Perform User Acceptance Test and Handing Over of Projects with Clients & Consultants
Prepare, compile and maintain proper documentation for all projects
Attend site meetings & liaise with contractors/consultants
Co-ordinate, manage resources, personnel & execute project works within the designated time frame
Skills

Responsibilities:

To provide strategic leadership for the sales in Singapore and Asia;
To lead, drive and develop a highly performance sales team;
To develop and execute sales, marketing plans and strategies for new accounts & business growth;
To achieve sales targets and maintain competitiveness in the market;
To create and enhance long-term business relationships with customers;
To prepare sales forecasts and budgets and to monitor sales revenues.


Requirements:

Degree in Business and Sales & Marketing or Read more
related disciplines;
Over 10 years of experience with technical knowhow of Data Centre E&M Infrastructure is preferable, with at least 5 years at managerial level;
Solid experience in E&M construction, project Management & Sales experience;
Proven leadership and management skills.


Interested parties please send full resume stating expected salary & availability to:
[Click Here to Email Your Resume]

For more information about us, please visit the corporate website at www.newtechapac.com

All information received will be kept confidential and for recruitment purposes only. Response will only be given to short-listed candidates.
Skills

Responsibilities:

To provide strategic leadership for the sales & operations in Singapore and Asia;
To establish plans, budgets, and result measurements allocating resources;
To review the progress and radical ideas in business innovations;
To drive constant improvement programs in operations to maintain competitiveness in the market;
To lead, drive and develop a highly performance driven team.
Increases management's effectiveness by recruiting, selecting, orienting, training, coaching, counseling, and disciplining managers; communicating values, strategies, and objectives; Read more
assigning accountabilities; planning, monitoring, and appraising job results; developing incentives; developing a climate for offering information and opinions; providing educational opportunities.
Develops strategic plan by studying technological and financial opportunities; presenting assumptions; recommending objectives.
Accomplishes subsidiary objectives by establishing plans, budgets, and results measurements; allocating resources; reviewing progress; making mid-course corrections.
Coordinates efforts by establishing procurement, production, marketing, field, and technical services policies and practices; coordinating actions with corporate staff.
Builds company image by collaborating with customers, government, community organizations, and employees; enforcing ethical business practices.
Maintains quality service by establishing and enforcing organization standards.
Maintains professional and technical knowledge by attending educational workshops; reviewing professional publications; establishing personal networks; benchmarking state-of-the-art practices; participating in professional societies.
Contributes to team effort by accomplishing related results as needed.


Requirements:

Degree in Engineering / Business, Sales & Marketing or related disciplines;
Solid experience in E&M construction, project Management & Sales experience;
Over 10 years of experience with technical knowhow of Data Centre E&M Infrastructure is preferable, with at least 5 years at managerial level;
Proven leadership and management skills.


Interested parties please send full resume stating expected salary & availability to email:
[Click Here to Email Your Resume] / tiffanyyip.newtechapac.com
Skills Roles & Responsibilities Responsible for accuracy of Design Drawings and BOMs. Understanding the Design requirements from clients and various rules. Liaise with clients and vendors on design and fabrication issues. Prepare Design/shop drawings and BOMs. Provide preliminary drawings for tender. Requirements Degree in structural/marine/naval architecture/civil/ engineering Min. 5 years of experience in structural design in offshore/marine industry Strong technically and competent in structural design and analysis Familiar with Read more
and experience in international structural design codes, standards and project specifications and structural design software packages An effective team player, problem solver and self-motivated Good written and spoken English
Skills

Roles & ResponsibilitiesWe are seeking an individual with experience of Virtual Design & Construction (VDC) / Building Information Modeling (BIM) coordination in the architectural and structural trades for Fortis Construction Pte. Ltd. Singapore operations throughout the six-year design and construction phase of the largest multistory data center in Asia (The Project). Reporting to the Senior VDC Manager, the candidate will be accountable for coordinating and collaboration among Fortis' VDC team Read more
and subcontractors. Knowledge and implementation experience of necessary BIM software technologies is required. This role is focused primarily on coordinating BIM on a large complex program with stringent standards and integrated QA/QC requirements. As the team is built and the project gets underway, the long-term vision/preference is to expand this team and potentially support Fortis Construction, Inc. projects for the same client and ultimately have a Southeast Asia-based VDC department. The candidate will work as a member of the VDC/BIM team in Singapore and is expected to be detail-oriented with extensive previous experience working as a VDC/BIM coordinator and/or manager. The candidate must have excellent Emotional Quotient (EQ) skills and be able to relate to and communicate with the Fortis Construction Pte. Ltd. team, subcontractors of all tiers, vendors and immediately establish trust and confidence in his/her ability. Responsibilities: Adhere to Fortis and the client's corporate standards for VDC/BIM/VR/QA/QC requirements and workflows across Fortis Construction Pte. Ltd.'s practice as well as coordinate with site-based teams Implement and coordinate technology applications and solutions with the Fortis Singapore and US VDC/BIM teams Represent Fortis Construction Pte Ltd. in the Singapore VDC/BIM industry Achieve goals established in the Fortis Construction Pte. Ltd. VDC/BIM implementation guidelines Adhere to collaborative project workflow process with project partners across all engineering teams, subcontractors, and within the Fortis teams Raise RFIs, oversee resolution of disputes/coordination issues with his/her respective trade subcontractors Conduct clash-detection and conflict resolution. Coach each discipline on leveraging clash-detection tools on their own discipline to proactively design and construct in a smart fashion Coordinate and liaise with Document Controller for daily information ingress/egress Ensure the subcontractors and vendors follow the specifications and standards in the project VDC implementation plan Coordinate with professional staff on reviewing models and gathering any comments relevant to their specific trades Actively participate in the development of VR, AR, MR, and other futuristic BIM-based applications by assisting the Senior VDC Manager Assist the Senior VDC Manager in implementing the learning and sharing process with the team in a collaborative multinational environment Participate in the weekly BIM coordination meetings, and other meetings as required Possess an advanced understanding of the clash-detection and resolution process and teach/train other VDC team members on such matters, if required Oversee third party detailers and collaborators from subcontractors and vendors, manage and report their timely performance Technologically inclined with a passion to improve personal skillsets and BIM-related processes Create daily, weekly reports based on the deliverables set out by the Senior VDC Manager Requirements Bachelors' degree in Architecture, Engineering or Construction Management, with 4+ years of relevant professional experience Industry BIM Certification (Revit Professional, BCA BIM courses) is preferred Passion for BIM, VR, IPD, Lean and other industry related areas Must have extensive knowledge of the features, functions, and limitations of Autodesk and Bentley 3D/BIM Platforms, including experience with complex workflows involving these systems Experience with Design-Bid-Build, Design/Build, Integrated Project Delivery (IPD) and other modern contractual delivery processes Fluency with BIM authoring platforms for facility design and construction (Autodesk Revit, Rhino, etc.). Knowledge of API tools preferred Knowledge of visual programming tools such as Dynamo, Grasshopper, etc. Fluency with collaboration and data management solutions like Procore, C4R, BIM 360 Suite (Glue, Field, Docs, Plan) Navisworks, Navigator, BIMSite, PlanGrid, Fieldwire. Fluency with Bluebeam and other markup and design review tools
Skills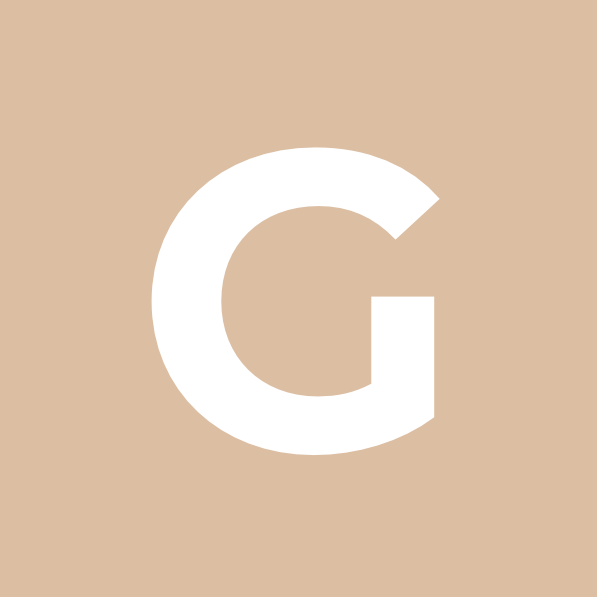 Roles & Responsibilities Reports to the Design Manager and duties include: Management and Coordination of Traffic and(or) Drainage Design To coordinate and review all the submissions from subcontractors. To coordinate with client/consultants on any discrepancy on design. To review the Traffic diversion and Drainage design(Temporary/Permanent) against client requirements. To coordinate with drafters and ensure all the clients requirement are achieved. To conduct site inspection from time to time. Read more
Able to operate AutoCAD and Microstation drawings Requirements Bachelor Degree in Civil Engineering or its equivalent and with minimum 4 years of traffic (and preferably drainage) experience. Familiar with Singapore LTA procedures and design standards
Skills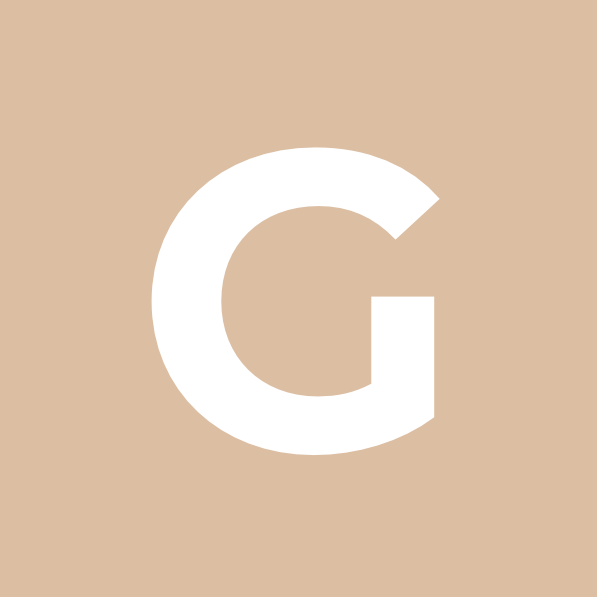 Roles & Responsibilities Draw / Produce base drawings and/or shop drawings Lead Cad drafting works with other employees Review requirements, codes, working drawings, shop drawings, and specs of and related to architectural works Prepare, review and control RFI (Request For Information) related to architectural works Coordinate with relevant disciplines and parties related to architectural works Coordinate with relevant parties and produce practical architectural solutions (subjected to architecture Design Manager's Read more
approval) Assist site architects and coordinators in documentation works; Arrange meetings and/or take meeting minutes Explore known requirements for architectural works; Inspect architectural works at hold point or inspection point Produce inspection reports; Inspect / review samples of materials according to architectural design requirements Control documents and drawings for architectural works Attend site inspections / site walks if necessary for drafting works Requirements Diploma/ Bachelor Degree in Architecture with minimum 5 years of local experience as a coordinator with Main Contractors Proficient in Autocad Knowledge and being good at understanding of code and local authorities' requirements in Singapore Design and Construction market Prior experience and good understanding of Architecture and interfaces with other disciplines such as Structure and M&E services Good communication skills; proactive attitude Only Singaporeans Other Information Site is located in the east area
Skills Job Description:
The Trainee BIM Engineer is responsible for the creation and management of the digital models of building and infrastructure projects. On completion of the initial 2-months classroom training, you will have an opportunity to learn on-the-job alongside industry experts and build your expertise with us.
>
About the Company
The engineer and architect of tomorrow must be digitally savvy. At AcePLP, we aim to provide the foundational training that you Read more
need to become an engineering professional. AcePLP is committed to ensuring that its employees are professionally trained to create digital models of building services and infrastructure projects. Candidates are required to commit to 26-months of exposure to various Mechanical & Electrical, Architectural, & Civil Engineering projects.

Why Join Us?
• Over 25 years of professional, hands-on training in the latest BIM & CAD technologies.
• Clear career progression from BIM Modeler, BIM Specialist, BIM Co-ordinator, and BIM Manager/Director.
• Build your project experience in Architecture, Engineering and Construction (AEC) projects.
• For Singaporeans: Company-sponsored certifications (such as the Specialist Diploma in BIM or Bachelor in Building & Project Management) to further your professional development.
• For Malaysians: High-performing candidates shall be converted to Employment Pass after 12 months.

Am I an Eligible Candidate?
• Entry level candidates and mid-careerists who are committed to developing a professional career in the building industry may apply.
• Diploma/Degree in Built Environment related fields such as Architecture, Civil Engineering, Structural Engineering, Green Building & Sustainability, and Mechanical Engineering.
• Other qualifications considered: Interior Design and Landscape Architecture.
• Professionals with prior experience in BIM software may request for a skills test to fast-track their development at AcePLP.
>
*For more information about what we do, visit https://aceplp.com.sg
Skills