Sign in or register for a JobTech account. Responsibilites:

-

Handle full spectrum of accounting duties, including

Month end closing

GST filing

Preparation of audit and tax schedules

Assist in ad-hoc assignments

Requirements:

-

Possess at least Diploma or Degree in Finance or Accountancy

3 years relevant experience in the related field

Good interpersonal and communication skills

Hands-on, independent and meticulous individual

Able to handle full set of accounts

5 days work/week

Interested applicants are invited to submit your resume to

hr@progressive.com.sg

Please indicate your current salary, expected salary and availability.
Skills
Plan, organise and manage WHS activities within the sites to cultivate good EHS practices.
Perform Risk Assessment and draft safework procedures with clients for submission before start of project
Conduct induction for new workers on in-house safety regulations
Conduct Risk Assessment and safework procedures briefing to the workers
Site inspection and conduct safety meeting
Report and investigate accidents and incidents at sites
Participate in internal audits and review of Safety Management System
Maintain HSE controls Read more
and process within Company's policies and government's regulations
Accident investigation and submit I-Report when necessary
Develop Emergency Response Plan for audits
Prepare forms to be implemented in the workplace such as safety checklist, RA forms etc.

Candidate must possess at least a Specialist Diploma in Workplace Safety & Health with at least 3 years relevant construction project safety experience
Completed at least 1 project with Public Utilities Board (PUB)
Registered with MOM as WSHO and ECO
Familiar with ISO documentation
Must possess professional knowledge in Law and regulations (WSH Act and Environment)
minimumYearsExperience : 3
[CANDIDATES WHO REQUIRE WORK PASSES NEED NOT APPLY]
Skills Job Description
Required Skill(s): Microsoft Office, payroll system, Written and Verbal Communication Skills, Organization Skill, Possitive Attitude, flexibility
Preferably Degree holders specialized in Human Resources or equivalent.
Prepares payroll by calculating pay, distributing checks, and maintaining payroll records.
Maintains human resources records for employees by recording the hiring, transfer, termination, change in job classifications, and merit increase dates as well as tracking vacation, sick, and personal time• Handle all clearance for resigned Read more
staff
Compiling of employee's time records, verify timesheets and overtime
Perform daily administrative duties to ensure smooth running of the operations
Generate reports to Managers
Any ad hoc duties as assigned
minimumYearsExperience : 2
[CANDIDATES WHO REQUIRE WORK PASSES NEED NOT APPLY]
Skills Perform site planning, coordination & inspection relating to the construction project so as to ensure that project completion timeline, requirements and budget are met

Assist in the implementation of project operation to comply with ISO 9001; 14001; OHSAS 18001 standard requirements, documented procedures as well as client, companies, authorities' requirements

Update the progress of structural works in the Progress Reports

Assist in commissioning including coordination structural engineering

Maintain the proper documentation of Read more
inspection forms and other follow-up inspections from RE

Support Quantity Surveyors in conducting site measurement and inspections

Prepare & interpret engineering plans & specifications and communicating technical requirement to sub-contractors, suppliers, clients & consultants

Provide technical support and solutions to facilitate site condition and situation

Resolve technical problems encountered during execution of projects

Assist in preparing Construction Method Statements and other technical proposal

Compile Progress Reports to update the progress of structural works in assigned project

Liaise with Contracts department and Project Teams on drawings, specifications and all other technical documents

Support the preparation of value engineering and alternative solutions taking into consideration cost, schedule, maintenance and life cycle cost implications

Provide advice to client on technical matters

Advise on changes in technical matters

Coordinate with RE and RTO on site issues

Work under the advice of the Safety Officer to adhere to compliance & safety requirements with regulatory and industry standards during the construction phase

To ensure works are in compliance to quality procedures and within standard workmanship requirements.

Requirements

Recognised Degree / Diploma in Civil Engineering, Structural Engineering or equivalent

5 years' working experience in technical role in the Construction Industry

minimumYearsExperience :

5

[CANDIDATES WHO REQUIRE WORK PASSES NEED NOT APPLY]
Skills Review project specifications and techincal clarifications

Prepare method statements and check drawing discrepancies

Supervise the M&E works and coordinate with client's representatives,consultants and subcontractors on technical matters.

Assist in tender, progress claim,VO issuance and document control

minimumYearsExperience :

0

[CANDIDATES WHO REQUIRE WORK PASSES NEED NOT APPLY]
Skills Engineer your amazing career here:
>Working as a rockstar engineer in a smart city like Singapore!
A changing urban environment calls for new skills. Architects, engineers and builders are increasingly expected to be equipped with IT skills to convey their design ideas and construction methodology effectively. BIM skills are crucial for everyone in the built environment, creating and simulating building and infrastructure models before the actual construction on site.
To facilitate Read more
your professional transition, AcePLP is offering a 26-month CAD/BIM Work-Study Programme to train you for a career in Singapore's Built Environment. This is the most established work-study programme in Singapore with a 20-year track record that has produced thousands of engineering professionals.
The BIM Engineer is responsible for the development and management of digital models for buildings and infrastructure. On completion of the initial 2-months classroom training, you will have an opportunity to learn on-the-job alongside industry experts and build your expertise with us.
Why Join Us.

The most established work-study programme in the Built Environment with over 20 years track record
Skills: An intensive two-month technical BIM and CAD training will be provided.
Experience: Learn on-the-job as you work across building and infrastructure projects in Singapore.
Network: Build your expertise and professional network with us.
This program counts towards the fulfilment of pre-requisite for the SUSS Bachelors of Building and Project Management, and NUS Bachelor of Technology in Engineering.

Am I an Eligible Candidate?

Entry level candidates and mid-careerists may apply.
Strong interest in pursuing a career in the Built Environment Sector.
Diploma/Degree in Built Environment-related fields: Architecture, Mechanical, Electrical, Civil, Structural Engineering, Green Building & Sustainability, Project/Construction Management and Facilities Management.
Other qualifications considered: Any engineering subjects, Intelligent Building Technology, Graphic Arts, Visual/Product/Interior Design, Landscape Architecture, Environmental Engineering, Mechatronic, Aeronautical, etc.
Professionals with prior experience in BIM may request for a skills test to fast-track their development at AcePLP.

For more information about what we do, visit www.aceplp.com.sg
Skills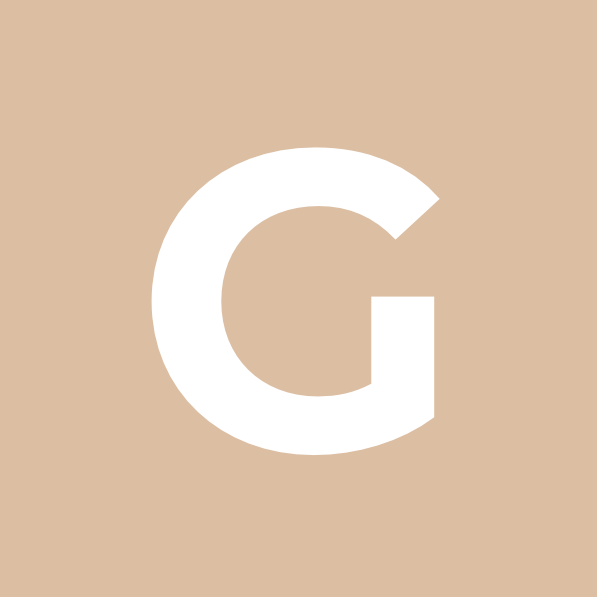 Day to day scheduling of works and keep track of project schedule and updating of project schedule.

Prepare budget for project and sales including materials and manpower allocation for management approval

Prepare monthly reporting of project updates for review by management.

Preparation of shop drawings for projects

Procurement ofproject materials including hardware and budgeting

Liaise between suppliers, manufacturers. Build and maintain good relationships with new and existing suppliers.

Sourcing/Maintain Supplier Management List/Cost Control

Inventory and Read more
stock check for materials

Negotiate for best value, monitor delivery schedules and quality control suppliers and facilitating credit payment terms as provided by Suppliers/Vendors.

Gather feedback from site supervisors on materials quality to ensure compliance with site requests.

Liaise with Operation Team on workers transportation/material collection.

Answer incoming phone enquiries

Handle walk in clients or sub-contractors or supplier

*WORK PASSES NEED NOT APPLY*

Job Type: Full-time

Salary: $2,500.00 to $4,000.00 /month

Experience:

project management : 2 years (Preferred)

Education:

Local Polytechnic Diploma (Preferred)

Work eligibility status:

Eligible to work in Singapore and do not need work sponsorship (Preferred)

Work Remotely:

Yes
Skills
-Attractive salary package and benefits
-5 days week
-Prefer Singaporean
-Interested please email your resume to [Click Here to Email Your Resume]

As Software Engineer (UI / UX Intern), you will be develop web UI and / or embed UI products to support the operation of our intelligent mobile robotics. These are end-to-end products that will require the implementation of both frontend client and backend servers. You will be working closely with the server team and robotics team to acquire data from the robots, display them and provide channels to Read more
interact with the robots through.

Main Tasks:

Develop Web or embedded UI backend clients using NodeJS and ExpressJS on JavaScript

Develop Web or embedded UI frontend clients using the React or React Native frameworks

Interface with XMLRPC API protocols to acquire data and present them

Deployment on Raspberry PI 3 (for embedded UIs only)

Writing automated unit tests and end-to-end tests and bug fixing

Essential Requirements:

Degree in Computer Science, Software Engineering or equivalent

Knowledge of web development with HTML / CSS / JavaScript

Knowledge of NodeJS, ExpressJS and React frameworks

Knowledge of XMLRPC protocol is a plus

Experience in Agile development practices

Highly motivated and driven individual

Able to work in small teams

Familiar with Agile practices

Interested applicants may share your profile to careers@hopetechnik.com.
Skills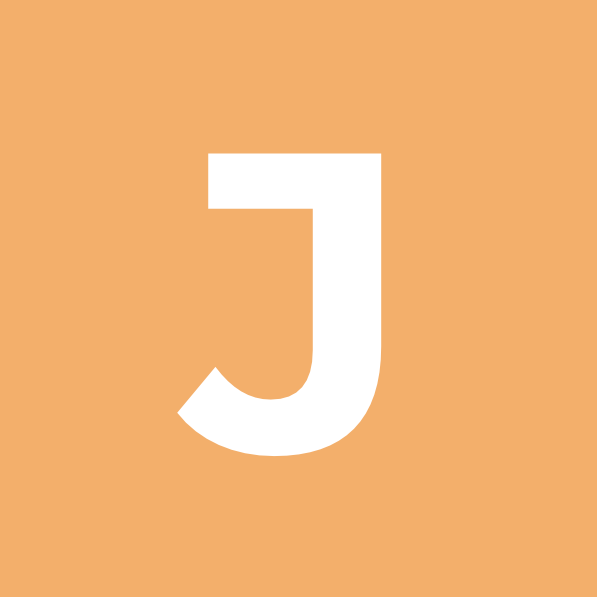 Our People & Places Solutions business –

reinforces our drive to improve the lives of people everywhere and epitomizes

the "why" of what we do – the tremendous positive impact and value

our solutions bring to our communities and society as a whole. From facilities

delivering life-saving therapies and ensuring clean water to enabling the

connection of people through all modes of transportation and providing access

to technology – we're integrating a multitude of Read more
these solution elements to

build the smart environments of tomorrow.

About the opportunity

Our Water business is currently

seeking for an HSE Manager to be based in one of our infrastructure projects in

Singapore.

The position oversees a team of in-house Workplace Safety and

Health Officers and WSH professionals attached to the Contractors in

project/program construction activities; contributes to the organization by

leading the delivery of incident free (Zero Harm) construction projects for the

firm's external clients.

Responsible for ensuring successful implementation of company and project

specific safety, health, and environmental management program. Has a demonstrated

understanding and application of the knowledge and skill (competencies) required

of a Workplace Safety and Health Manager; mastery of individual competencies

becoming evident in selected areas; a demonstrated understanding and application

workplace safety and health assurance program; and is familiar with workplace safety

and health as well as environmental acts, regulations, codes of practice and

standards.

Understands how projects impact the firm's and project's overall performance;

provides motivation and direction to the in-house workplace safety and team as

well as Contractors safety, health and environmental professionals, typically

through multiple resident inspectors/site superintendents and construction

managers. Decisions have an impact on the schedule/sequence of project

activities, client and/or team satisfaction, risk profile, quality,

health/safety/environment, and financial performance of one or more projects.

Acts as one of the project's prime

contacts with the client for the contract under management and is responsible

for construction safety, health and environmental performance for the project.

Works closely with overall project

and construction management leadership to ensure successful delivery of the

project.

Supports the development of less

experienced workplace safety and health professionals through active coaching

and mentoring.

Works closely with overall construction

and Contractor management on coordination of inter / intra safety, health and

environmental activities.

Be

responsible for safety, health and environmental aspects at site, providing

assurance by accessing the implementation of contract specific safety, health

and environmental system implemented by Contractors.

Leads, manages, coordinates and safety,

health and environmental initiatives through the multi – disciplinary construction

project site team during site mobilization, execution, and demobilization

activities, consistent with established project delivery safety, health and

environmental specifications to ensure the efficient, and effective implementation

of control measures established through risk management process.

Schedule, coordinate and lead onsite safety,

health and environmental management activities, which includes periodic inspections,

internal audits, emergency response plan assessment, behavioural assessment, performance

trend analysis, incident investigation, critical risk management, Life Saving

Rules enforcement, Safe Management Measures monitoring, etc.

Ensure safety, health and environmental expectations

are delivered to the satisfaction of the client, while simultaneously ensuring

that JACOBS's HS&E, quality, financial, risk management; business and

policy expectations are met.

Plays a role in the tendering activities

leading to the award of the contract, especially those relating to safety,

health and environmental management. This typically includes tender safety,

health and environmental performance reviews, drafting safety, health and

environmental requirements, post tender evaluations, interviews, clarifications

and meetings.

Ensure

the construction activities of Contractors are executed in accordance to

contractual and safety, health and environmental assurance requirements. Interfaces

closely with the various safety professionals to ensure construction activities

and works are in compliance with regulatory requirements.

Verify

and approve evidence submitted by Contractors to justify their performance for the

project's incentive/disincentive program.

Providing

safety, health and environmental performance inputs to overall project reporting

on monthly basis.

Evaluate

field changes/reworks to Contractor and estimate relevant impact on safe

execution with overall construction / project management for issuance of

instructions.

Manage

storage and issuance of Personal Protective Equipment and Safety Equipment

About you

To be a successful candidate,

you to have possess the following:

Minimum Specialist Diploma /Bachelor's/Master's

degree in Safety, Health and Environmental management or related field.

Registered Workplace Safety and Health

Officer.

Registered ECO, ECMO and trained SDO

would be added advantage.

Minimum 15 years of experience in managing

safety, health and environmental aspects in large construction sites with at

least 5 years working experience in Singapore.

Experience related to managing

construction of large used water / water treatment plant projects construction contracts

of similar size and complexity will be an added advantage.

Skilled in developing environmental

health and safety culture and practice.

Able to manage safety professionals from

various backgrounds.

Well versed in MS Office and carrying out

presentations

Why Jacobs

Start your Jacobs career with a company that

inspires and empowers you to deliver your best work so you can evolve, grow and

succeed – today and into tomorrow. It's a great time to join Jacobs. Apply online by clicking on the link below.

Please

note: If you are being represented by a

recruitment agency you will not be considered, to be considered you will need

to apply directly to Jacobs.
Skills