Sign in or register for a JobTech account. You are accountable for leading the regional Design team (5 people) and successfully integrating design into the business strategies, operating model and overall culture. You will be responsible for elevating the cross all touchpoints across on-line and online activities. The Design Leader is responsible for influencing and translating the Brand strategies and equities into design holistic systems and propositions.

Your team

You will have a dual reporting line to the Read more
Japan and APAC business leader and the Hair Care Global Design Director. In your daily work, you will need to collaborate with external suppliers and agencies to bring to life the design intent to excellent executions in market and partner closely with the Brand Directors and multi-functional teams to manage the E2E creative and design work all the way to execution. In addition, you will also closely collaborate with the global design organization/ leaders.

What success looks like

Designs influence on business strategy and integration on the Presidents lead team into DNA of business.

Improve the beauty bar across portfolio and touchpoints, all the way to execution.

Design State of the Art Systems and processes for continuous improvement

Build strong connectivity with global business design leaders and teams

Improve strength of the team and individuals, development of talent, ability to attract & retain new talent

Appropriate recruiting and staffing for business/design needs (in region)

Responsibilities of the role

Integrate Design with business priorities and influence the business strategies with cross-functional leadership. Part of the business leader and global design leadership teams.

Deliver creative brand solutions across touch points by integrating the packaging, digital, retail and merchandising design activities.

Partner with business to elevate the eye for beauty and beauty culture across multifunctional teams.

Acquisition and allocation of internal resources and resource alignment with business priorities; talent management, staffing, recruiting, organizational health and budget management. Overall learning & development for the design organization, coaching and career planning;

Demonstrate Design Mastery and quality standards all the way to execution

Grow agency roster (design, digital and retail) and develop relationships with Design Universities to create a new pipeline of talent and extend through co-op programs;

Build robust design process and systems to enable the right design experience/execution to win with the consumer.

Degree in Design (graphics focus) and or experience in related field.

15 Years experience in Creative/Art direction and Packaging design, and the business context working towards excellence in Packaging design.

Great sense of creativity and eye for beauty, needs to be flexible in an environment of constant change. Engage and influence senior management and cross-functional partners. Develop strong credibility at all levels of the organization.

Software fluency high affinity with graphic programs (Photoshop, Illustrator, InDesign Adobe creative suite, etc). Experience in print production and creating ready for print mechanicals skills a plus

Strong teamwork & design leadership skills with proven experience to effectively bring design strategy all the way to execution while fully articulating the target consumer and business needs.

Operates with discipline/project management. Exceptional leadership skills and ability to lead multiple initiatives and manage complexity with excellence. Proven discipline, priority setting in managing and leading complex and global projects with effectiveness, from design strategy, consumer and customer understanding as well as excellence in execution, from 2D, 3D and retail environments and prototyping/visualizing solutions. Resourcefulness and scarcity mindset is critical for the business.

Fluent in English (both verbal and written). Fluent Japanese would be a plus.

About us

We produce globally recognized brands and we grow the best business leaders in the industry. With a portfolio of trusted brands as diverse as ours, it is paramount our leaders are able to lead with courage the vast array of brands, categories and functions. We serve consumers around the world with one of the strongest portfolios of trusted, quality, leadership brands, including Always®, Ariel®, Gillette®, Head & Shoulders®, Herbal Essences®, Oral-B®, Pampers®, Pantene®, Tampax® and more. Our community includes operations in approximately 70 countries worldwide.

Visit http://www.pg.com to know more.

Our consumers are diverse and our talents - internally - mirror this diversity to best serve it. That is why were committed to building a winning culture based on Inclusion and our ideal candidate is passionate about the same principle: you will join our daily effort of being in touch so we craft brands and products to improve the lives of the worlds consumers now and in the future. We want you to inspire us with your unrivaled ideas.

We are committed to providing equal opportunities in employment. We do not discriminate against individuals on the basis of race, color, gender, age, national origin, religion, sexual orientation, gender identity or expression, marital status, citizenship, disability, veteran status, HIV/AIDS status, or any other legally protected factor.
Skills As part of the centralized Artwork Single Touch Team

within the Global Product Stewardship team supporting the regional business

unit, the candidate will ensure regulatory compliance of artworks across Asia working

closely with regional and local regulatory resources and the multi-functional

team working on artworks (Artwork Planning, Product Supply, Initiative

planning, Artwork Copy Experts, business teams, and Quality Assurance).

In this role, the candidate will:

Build regulatory knowledge in multiple product

categories within P&G and regulatory Read more
requirement landscape across

Asia.

Collaborate within the Global Product Stewardship team to ensure a smooth, timely & accurate flow of the regulatory

requirements in the artwork approval system.

Work collaboratively with the

multi-functional P&G team to support regulatory compliance execution, escalate

issues and enable issue resolution on a timely manner.

Execute aligned processes

with excellence and lead category specific process optimization.

Manage, guide and train the

Artwork Experts within their team on the category specific processes and

regulatory compliance knowledge to deliver quality artwork.

Build & leverage best practices across the

different categories assigned to build overall artwork expertise.

Analyze and identify

issues related to regulatory compliance and work processes to enhance

efficiency.

Lead investigation of Quality Incidents related to

regulatory artwork elements owned by the Single Touch Team, including

why-why, root cause analysis and owns CAPA (Corrective Action and Preventive

Action).

Coordinate changes on artwork tools enabling artwork compliance,

e.g., Style Guide change management.

Masters degree in Chemistry, Life Sciences or related fields

Preferably 2-3 years work

experience in a project management and collaborative role. Experience in regulatory legislation and

regulatory artwork compliance is an advantage. Fresh

graduates may be considered based on their skill sets.

Attention to detail - the individual must

have capability to accurately manage the regulatory input sheets and

master the artwork process details.

Clear

oral and written communication skills in English for common business are a

must.

Strong managerial skills, strong leadership and priority-setting.

Excellent project management and follow-up, should proactively take steps to

ensure that artworks are correct and handled on-time and followed up with the

team to get on-time approval.

Strong interpersonaland communication skills to connect with people from different

cultures and levels, both internally and externally; strong team player and

highly skilled to work constructively in teams under time pressure.

Able to workindependently with minimum supervision, productively collaborate with

people in different locations, skilled to perform in a high-speed/ dynamic

environment.

Excellentproblem-solving skills, critically evaluates processes/ inefficiencies

and ability to quickly identify and develop solutions.

IT literacyis a critical skill; fluent

with MS office tools and open to learning

to use new software/ tools. Basic programming skills would be considered an

advantage.
Skills Cybrarian Ventures Pte Ltd (CVPL), incorporated in 2000, is a wholly owned company of the National Library Board (NLB) of Singapore. It was created to be the sole distributor of products and services of NLB. The Company plans to reach out to the library industry to exert thought leadership in library innovations, as well as provide assistance to libraries that wish to expand their services and grow their Read more
capabilities. It aims to provide productivity tools to reduce the cost of operations for clients, and to enable libraries to embrace digital technology to better serve users.

The Job:

We are looking for an experienced Librarian to manage an educational institution library.

The operations and management of the Library is by Cybrarian Ventures Pte Ltd.

Roles and Core Responsibilities:

Conduct user education workshops.

Conceptualise design work for publicity and promotional materials for the Library's website and other publicity channels.

Coordinate the content for Library Publications.

Manage and arrange monthly events to promote Library resources and services

Conduct Library tours for new users / visitors

Coordinate use of social media and electronic channels for the library's promotion and outreach activities.

Responsible for selection and recommendation of resources for assigned subject areas.

Perform circulation and reference service.

Perform other duties and projects as needed or assigned.

Job Requirements:

Master in Library and Information Science.

2 years of related work experience.

Good leadership skills to guide the Outreach and Publicity team.

Possess knowledge in graphic design and creative thinking.

Social media knowledge and applications.

Pay attention to details

Strong written and oral communication skills

Good team player

Interested applicants, please email your detailed resume, stating your current and expected salary, date of availability and contact number to: enquiry@cvpl.com.sg

CVPL Website:

www.cvpl.com.sg
Skills
Description and Requirements

Resume

An exciting opportunity exists for an experienced and proactive Executive Assistant to join our growing global organisation. You will be providing support to key members of the Executive and their teams. You will also have responsibility to continually review and improve administrative processes to ensure they are fit for purpose.

Accountabilities:

Management and organisation of key Director diaries

Liaise with internal and external contacts to arrange meetings

Setting up conference/video Read more
calls between Malaysia and Singapore and other Dyson offices.

Ensure necessary paperwork is prepared for meetings

Collating meeting agendas

Attending and taking minutes at meetings where appropriate.

Proactively manage emails and daily post

Prepare PowerPoint presentations for key Directors and their teams

Coordination of department messages and communication

Collation of data for board reports and other weekly/monthly reports

Manage all travel requirements for Directors and their teams using assigned travel management company

Complete expenses for key Directors.

Key point of contact for assigned teams

Other office housekeeping as required

Continuous improvement of administrative processes (working with other Senior Executive Assistant based in Singapore) and roll out of any changes as required.

Providing guidance to other executive assistants as required

Skills:

Proficient in Microsoft Outlook, PowerPoint, Word and Excel

At least 3 years experience as an Executive Assistant at senior management level (preferably within a global organisation)

Highly organised

Able to communicate at all levels of the business

Excellent level of spoken and written English

Professional, discreet and proactive

Able to work as part of a team

Able to pick things up quickly

Benefits Overview:

Dyson Singapore monitors the market to ensure competitive salaries and bonuses. Beyond that, you'll enjoy a transport allowance and comprehensive medical care and insurance. But financial benefits are just the start of a Dyson career. Professional growth, leadership development and new opportunities abound, driven by regular reviews and dynamic workshops. And with a vibrant culture, the latest devices and a relaxed dress code reflecting our engineering spirit, it's an exciting team environment geared to fuelling and realising ambition.
Skills
Key accountabilities:Work closely with the marketing and creative team in supporting them on marketing campaigns and initiativesCarry out marketing administration tasks such as filing, invoicing and reporting and others as requested by the teamLiaise with internal/external stakeholders, suppliers and vendors on various projectsAssist with social media content planning and execution across all brandsWork on some copy writing for online and print campaignsBrief in and work with creative team Read more
on timely delivery of campaign artworkAssist in producing presentations, and related sales activitiesBrainstorm and carry out appropriate research for new marketing executions Be able to communicate effectively with target audiences and managing customer relationships;Maintain and update customer databases and business contacts;Attend activation and events on site (some may be after hours) to assist with onsite logisticsDecision making:Without referral to managerPrioritisation of tasksResolution of decision regarding the day-to-day implementation/execution of the Approved Marketing PlanKey contacts:Marketing OperationsKey attributes:Strong communication & interpersonal skillsGood Negotiation SkillsExperience in Retail background Effective time management & prioritisation skills Creative, meticulous with an eye for details Resourceful, fast and efficient and able to work independently
Skills
Key accountabilities:Work closely with the marketing and creative team in supporting them on marketing campaigns and initiativesCarry out marketing administration tasks such as filing, invoicing and reporting and others as requested by the teamLiaise with internal/external stakeholders, suppliers and vendors on various projectsAssist with social media content planning and execution across all brandsWork on some copy writing for online and print campaignsBrief in and work with creative team Read more
on timely delivery of campaign artworkAssist in producing presentations, and related sales activitiesBrainstorm and carry out appropriate research for new marketing executions Be able to communicate effectively with target audiences and managing customer relationships;Maintain and update customer databases and business contacts;Attend activation and events on site (some may be after hours) to assist with onsite logisticsDecision making:Without referral to managerPrioritisation of tasksResolution of decision regarding the day-to-day implementation/execution of the Approved Marketing PlanKey contacts:Marketing OperationsKey attributes:Strong communication & interpersonal skillsGood Negotiation SkillsExperience in Retail background Effective time management & prioritisation skills Creative, meticulous with an eye for details Resourceful, fast and efficient and able to work independently
Skills

The main task is to maximise sales and profitability in his/her area of responsibility through understanding the needs of customers and providing feedback to improve the merchandises. No other position is more hands-on in terms of customer contact.

Job Scope:

Maximising sales and profitability by ensuring your area of responsibility is clean, tidy, fully stocked and correctly priced. You also ensure your products are in perfect condition at all times.

Being Read more
passionate about the products you sell and actively learning about their features and benefits. You then want to share this knowledge with customers and colleagues.

Actively approaching customers who you see need additional help, and advising them on the best solutions for their homes in order to sell more.

Preparing your area of responsibility for stock replenishment and next day's business.

Understanding your department's action plans, and supporting the goals and targets set by your manager

admin@intero-inc.com
Skills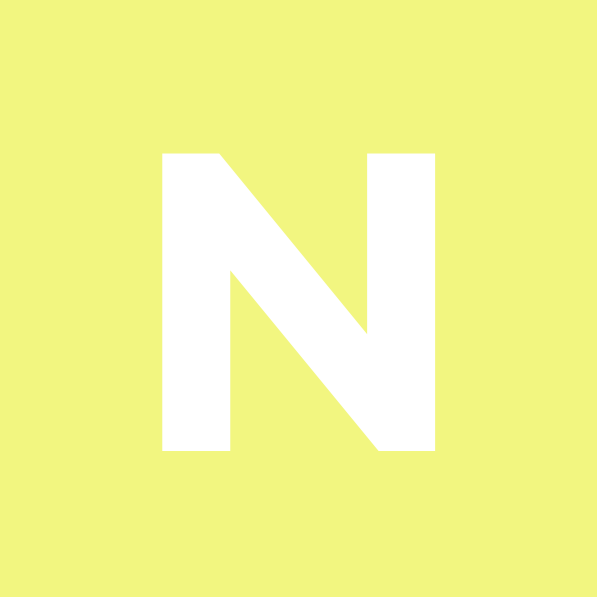 Roles & Responsibilities Responsible for setting the Creative/Art Direction of all marketing collaterals and packaging materials of the Company Responsible for maintaining consistent concept of all marketing collaterals cascading down to in-store visual displays To propose new design concepts to the Management for new and existing product lines by categories/sub-brands to ensure brand consistency within line/range of products and sub-brands To propose suitably refreshed packaging ideas/label designs for Read more
existing products as when it is needed To develop and/or source for suitable images and visuals to represent the brand as needed in the development of marketing and sales collaterals Responsible for fulfilling day-to-day graphic design job as assigned Ensure the accuracy of design job for FA. To support in-store visual merchandising, installation of in-house promotional displays and the setting up of Featured Buy areas within the stores To support visual merchandising and installation of promotional displays in third party sites Other works assigned from time to time by the superior Requirements Diploma in Visual Communications/Graphic Design, Degree is plus Advertising Agency / Design house background is an advantage Familiarity with design software and technologies such as InDesign, Illustrator, Dreamweaver, Photoshop & other multimedia software Graphic design fanatics who have mastery over design software as a backbone, a portfolio strong in print communication. Candidate would have a portfolio that reflects expertise in print layouts, packaging, crafting of corporate identity tool kits & wayfinding Key skills in typography, digital imaging & design adaptations/ compositions. Mastery over graphic design to FA A keen eye for aesthetics and details Ability to work within deadlines without compromising quality Persuasive communication skills
Skills

Responsibilities:

Maintenance and enhancement of the current software written in Java
Support the user operations
Run back-end reports as requested/needed
Training new users to use the current software
Write user-guides
Provide basic supports for all other company's software
Evaluate and recommend off-the-shelves software


Requirements:

Singaporean
Diploma/Degree in Computer Science
Knowledge of Java. SQL and Database
Skills Roles & ResponsibilitiesSephora SEA's Technology team builds products that power our business across South East Asia & Oceania. We are looking for a Lead Engineer to head a small team (we call it a squad) which is responsible for building products that impacts how we as a company interact with our customers as users of our website & apps. This includes functional areas such as Loyalty Program, Sign Read more
in and up and My Account pages. User Squad aims to provide customers with a seamless omni-channel experience with Sephora. This is a high profile role and a great platform for an ambitious Engineering leader with excellent technical skills to start a career with Sephora, the leading omni-channel retailer in SEA. What you will do: You will be designing services, building clean, highly scalable systems, managing complex integrations for the creation of features and products on our ecommerce platforms to support our Customer Relationship Management & Loyalty team, among others. You make it possible for us to deliver an engaging customer experience to our many fans, and ensure that the online store remains our flagship in South East Asia. You will be working on technology products relating to: Delivering our customers an omnichannel, cross country and personalized experiences on both our online and retail stores My Account pages Registration & authentication of our customers across multiple customer facing systems Loyalty Program, which will be driven by a system designed as an interface between Sephora's internal systems and external Customer Relationship Management (CRM) systems. This service will be designed to allow additional CRMs to be plugged in with least effort. You will also be expected to: Lead a team of 3-5 Engineers both locally and abroad Coach and develop the team and be responsible for nurturing a talent pipeline Play a role in developing engineers across the broader team - you are passionate about coaching others and have the ability to mentor and inspire others And as part of the company's vision, work towards the goal of providing our customers with a seamless omnichannel experience.Requirements You are willing to be involved in end-to-end software development, including gathering of requirements and understanding of pain points from various stakeholders You value core software engineering practices (i.e. Testing, Scalability, Clean code) You collaborate with key business partners and Product Managers and are able to translate between tech & commercial teams when needed. You mentor and develop others, while delivering work of consistently exceptional quality. You have built products and deployed them, and you love to see customers using your products. You take pride in timely delivery, and people love to work with you. You're calm in a storm, and enjoy being part of a team. We work with Ruby on Rails / Javascript / Git and write tests on a daily basis. Experience with these technologies and tools are desired but not an absolute requirement. If you are passionate, and have an expectation of excellence, you will enjoy working with our technology team, who maintain a highly flexible and innovative start up culture whilst benefiting from the resources of Sephora in Southeast Asia.
Skills