Sign in or register for a JobTech account.
i. Receiving/ Put away • To receive incoming goods • Perform barcode inspection by scanning for the incoming goods so as to ensure that goods received are in the right quantity according to the packing list as well as the right bar-coding. • To pass the scanning data to Logistics administrator for a double check on the bar-coding data. • To embark goods received to the designated areas.

ii. Read more
Picking • To pick items based on the pick slip generated by the inventory controller. • Ensure picking accuracy while scanning. iii.

Outbound/Export • To handle outbound request from International Division • To pick base on picking list generated by CKI • To label and pack into carton for export iv. Others • To perform quarterly inventory cycle count • Organize stocks based on Charles & Keith/ Pedro inventory standards • Maintain daily housekeeping of the Warehouse area Any other official duties as required by the Company Requirements • Minimum GCE 'N' or equivalent • Possess strong organisation skill and initiative • Must have the ability to work both independently and as part of a larger team • Able to multi-task and possess a great sense of responsibility • High levels of commitment and driven by dynamic and fast changing environment Interested candidates are invited to attend our walk-in interviews at : ====================================================== CHARLES & KEITH GROUP HEADQUARTERS 6 Tai Seng Link Level 8 Charles & Keith Building Singapore 534101 Time: Every Tuesday, Wednesday & Thursday: 1pm-5pm (except for Eve of PH & PH) Please bring along your NRIC and original educational certificates. How to get here: MRT Station: Tai Seng (Circle Line), Exit C Bus Services Available: 22, 24, 28 62, 70, 76, 80, 93, 158. **Please note that only shortlisted candidates will be contacted**
Skills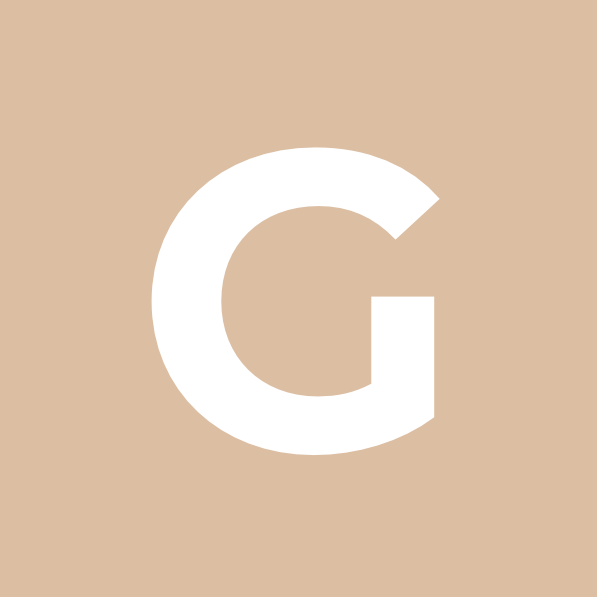 Job Responsibilities
Prepares and assembles food neatly, accurately, and in a timely manner.
Prepares guest orders, uses point of sale system/cash register to record their order, collects payment from guests.
Requirements
Minimum Primary Level
Service Oriented
Skills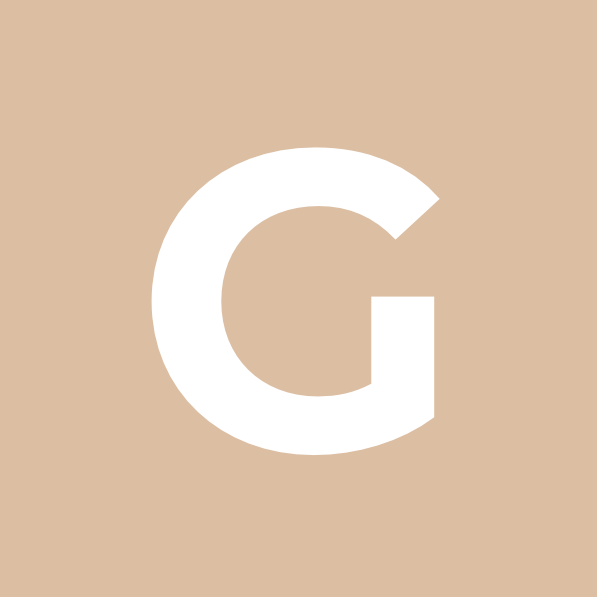 Job Responsibilities
Assist customers in selection and ordering.
Prepare and cook food products.
Display products according to the fresh merchandising standard.
Check quality and maintains freshness of products.
Replenish service items such as condiments, drinks and general supplies.
Ensure high level of hygiene, cleanliness and housekeeping of food preparation and service areas.
Minimize product wastage.
Provide excellent customer service at all times.
Ensure effective and efficient use of Point of Sales System and proper bagging.
Be accountable for Read more
daily cash balances.
Any other duties as assigned.
Requirements
Independent
Willing to learn
Able to do shift work
Comfortable in handling food products and cashiering
Skills
Responsibilities:

Issuance of purchase and sales contracts basis purchase and sales confirmation of Traders

Sending contracts to Counter-party for signatory and follow-up for the signed copy

Maintain and update Terms & Condition of purchase or sales contracts and to highlight to Traders on LC opening date, shipment date, short and long positions

Follow up on contractual Terms on advance payment, liaising with brokers and buyers and report to Traders

Follow up closely with Read more
Operations team and assist them in terms of getting LC and import permit from buyers

Prepare import LC application and liaise with banks for issuance

Handle documents against payment documents as and when required

Prepare Weekly Report on Summary of Contracts (Purchase & Sales) for both Singapore and Overseas offices.

Required Experience/Background:

Minimum GCE 'A' level/Diploma in International Trade in Import & Export.

Minimum 2 years of experience in an Agri Business/Trading Company (ideally dealing with soft commodities)

Strong communication skills.

Good working knowledge of MS Word & Excel.

Knowledge of GAFTA and FOSFA will be an advantage.

Intensive experience in ICC rules for Letters of Credit is compulsory

Knowledge of Incoterms and International trade will be an advantage

Strong attention to detail, organized, analytical mind, independent thinker

Good team player

minimumYearsExperience :

2

[CANDIDATES WHO REQUIRE WORK PASSES NEED NOT APPLY]
Skills Job Description:

Educating and providing professional consultations and recommendations to merchants based on their business needs
Building reports and cross selling to existing merchants
Actively communicate via phone calls and emails to proactively support merchants
Provide strategic advice to merchants on how to maximize their sales performance
Analyze data, reports and trends with the business development team

Requirements:

Min. 1 year experience preferred
Excellent command of English, other ability to converse fluently in their language will Read more
be an added advantage
Great sense of responsibility and urgency
Independent team player
Work well under intense pressure
Experience in e-Commerce operations will be an added advantage
Skills Department:
People, Legal and Finance
Level:
Entry Level
Office Location:
Singapore
The People, Legal and Finance teams at Shopee play a crucial organizational role in Shopee. The teams are responsible for all employees and their business needs by channeling important resources to support all the key functions in the company. People is key to Shopee. Therefore, as Shopee expands, there is an increasing need to develop and support our employees to bring Shopee to Read more
greater heights.
Job Description:
Manage interview arrangements for candidates, including but not limited to scheduling interviews and administering onsite tests
Serve as the main point of contact for candidates and hiring managers at the interview stage
Take charge of the logistical and operational preparation for events
Maintain the calendar of upcoming events and interviews
Other tasks as assigned by the hiring manager and team

Requirements:
Minimum 1 year of experience as a Recruitment Coordinator or any other similar HR role
Open to fresh graduates
Excellent written and verbal communication skills, as well as good stakeholder management skills
Hardworking, reliable, and able to multi-task efficiently
Highly detail-oriented and insanely organised
Ability to prioritise and complete projects within tight deadlines
Enthusiastic team player who is inquisitive and eager to learn
Proficient in Google products (e.g. Gmail, Docs, Sheets, Forms etc)
Experienced in organising events involving both internal and external stakeholders
Skills The Shopee LIVE producer and coordinator will play a pivotal role in the growth of Shopee's new engagement vertical – Shopee LIVE, where we provide engagement opportunities for brands and sellers through in-app livestreaming. He or she will be fully responsibility for conceptualization, creation, development and execution of Shopee livestreams.

If you find a real kick in creating content and coordination across multiple functions to turn ideas to reality, Read more
this could be the perfect role for you!

Job Description

Conceptualize, create and schedule livestream content for Shopee's brands, sellers and partners.
Oversee all aspects of livestreaming, including camera, lighting, computer equipment and related equipment.
Maintain and improve livestream production process/workflow.
Coordinate across different functions (e.g. marketing, business development, finance etc) and external parties (e.g. brands, sellers etc) for content and execution.
Assist in scheduling of talents and hosts. May get the opportunity to host.
Assist in marketing operations, such as crafting of messaging for livestream incentives and sending out of rewards through backend system
Track, monitor and understand livestream performance through insights and analytics.
Prepare reporting and provide insights on business trends to internal and external stakeholders.
Brainstorm and offer innovative ideas, partnerships and activations that enhance livestream performance.

Requirements

Open to working weekends, nights and flexible hours, should livestream be scheduled to be during off-work hours
Minimum 1 year of relevant experience
Excellent command of English. Exceptional communication and writing skills.
Excellent project management skills. Ability to handle multiple tasks, manage expectations and coordinate with counterparts across various departments under tight timelines and pressure.
Strong "can do" attitude, with a strong affinity for hands-on execution.
Independent and self-motivated. Enjoys challenges and taking ownership of tasks. Constantly exceeds expectations and is open to taking on new, unfamiliar and difficult tasks or projects.
Skills
Job Responsibilities

• Knowledge with VRV system and Cooling Tower System is essential
>• Ensuring the maintenance and repairing of air conditioning and mechanical ventilation
>• Regularly carrying out preventive aircon maintenance measures: Changing of faulty pieces
>• Routine inspection of building
>• Ensure works are compliance to SOP
>• Troubleshoot and repair electrical wiring panel for office building and retail stores
>• Perform general building maintenance
>• Repair and maintain lighting fixtures
>• Perform troubleshooting and Read more
recommend appropriate corrective solutions
>• Constantly improve the work processes
>• Knowledge in plumbing and audio systems are added advantages
>• Perform any ad-hoc duties or responsibilities assigned

Requirement

• At least a NITEC in Electrical, ACMV, Building services or related field
>• Preferable with at least 5 years' experience in relevant field
>• Able to manage multiple projects within the scope of work and stay on task
>• Able to work well under pressure with minimal supervision
>• Team Player with positive learning attitude
>• Pleasant disposition with excellent interpersonal skills
Skills As an Accounts Assistant, you will help the day-to-day operations by overviewing the financial operations of a business in order to help it run efficiently. The primary task is to prepare and examine financial records and making sure that records are accurate and that taxes are paid properly and on time. Job Description Invoice verification Check purchase order, goods receipt and supplier invoice Process suppliers invoices into Esker Read more
and accounting system Support finance in daily accounting and administrative work Interested Applicant, you may send your resume to us at .

Diploma, Bachelor's / Honours
Skills Job Description

Extracting and printing of tax invoices in numerical order

Sorting tax invoices according to delivery date and highlighting special items ordered by customers

Assigning unique bag numbers to orders being sent out daily

Data entry of unique Bag numbers, order number and customer data into excel sheet daily

Organising packing lists for packing department according to specific delivery routes (that will be generated by a third party and provided to you Read more
daily)

Handling in-coming calls & emails from customers

Any other Ad-hoc duties assigned by manager

Requirement

Proficiency in Microsoft office

A detail and meticulous person

Customer service oriented

Positive attitude

Able to handle large amount of orders

Highly adaptable to fast pace working environment

Job Types: Full-time, Part-time, Permanent

Salary: $1,500.00 to $2,000.00 /month

Experience:

retail sales: 1 year (Required)

Education:

GCE 'A' Level or equivalent (Required)

Location:

Singapore (Required)

Work eligibility status:

Eligible to work in Singapore and do not need work sponsorship (Required)

Work Remotely:

No
Skills