Sign in or register for a JobTech account. You are the face of the company and the physical representation of the Brand, and the first point of contact in store for the customer. You are responsible to promote the Brand in an appealing manner to current and prospective customers, a details knowledge of the Brand is crucial, along with an understanding of our company's objectives for that brand, and to assist the shop in-charge in the Read more
management of shop's smooth operations.
Responsibilities:

Responsible for day-to-day operations
Assisting shop in-charge for the management of inventory; including and not limited to daily inventory update, daily sales update, product familiarization, replenishment request, refund and discrepancy reporting.
Assisting the shop in-charge to enforce all company's policy and process
Provide excellent product knowledge and customer service; effective selling of both the products and the brand
Achieving store's sales target
Assisting shop in-charge to motivate shop's CSR to achieve sales target
Ensure the relationship with clients is of top-notch service
Cashiering
Attending Brand training
Training shop's CSR in brand knowledge and to assist them in achieving sales target
Assist shop in-charge to implement proper visual merchandising both in the window and booth displays

Requirement:

Passion for Luxury Retail will be advantageous
Min. 3 years of retail sales industry
Experience in boutique retail/travel retail industry will be an advantage
Customer service oriented and able to commit to retails rotating shifts (including weekends, Public Holiday)
Good interpersonal and communication skills
English is a must

Other information:

Work Hours: 5 days work week, 44hr/wk (rotating shift)
Operations hours: 5.30am – 1am (rotating shift, AM, Mid-day and PM shift)
Location: Changi Airport
AL 14 days
MC/Hospitalisation as per Employment Act
Basic + commission
Skills Responsibilities

Attend to customer's enquiries
Process sales transactions
Assist customers in the process of membership cards
Perform general housekeeping duties

Requirements

Minimum GCE 'N' Level
1 year retail/ cashier experience preferred
Pleasant disposition and customer-service oriented
Skills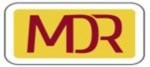 Job Description:
>
Assist in creating & designing online & offline marketing collaterals.
Assist in creating & designing POS materials when required.
Support marketing administrative matters.
Other ad-hoc duties as per required.


Requirement:

Diploma in Marketing / Mass Communication.
No experience but keen to learn is welcome to apply
Good time-management skills.
Great interpersonal and communication skills.
Proficient in Adobe Photoshop and Adobe Illustrator.
Knowledge of Adobe After effects / Adobe Premiere Pro is preferred.
Excellent command of English & Chinese Read more
– Written and spoken


Work location: Ubi Crescent
Qualified candidates, please email us your resume, stating current and expected salaries, contact numbers, photo and date of availability to: [Click Here to Email Your Resume]
Skills Responsibilities:

Attend to customers enquiries
Optimise sales opportunities
Display merchandise and replenish stocks
Assist in stocktake, ordering and receiving stocks
Perform general housekeeping duties

Requirements

Minimum GCE 'N' / 'O' Level
Customer service oriented
Pleasant disposition and customer service oriented
Able to work retail hours including weekends and Public Holidays
Skills Responsibilities:

Assist Store Manager in leading and motivating the staff in achieving maximum results for the Key Performance measurement.
Monitor the inventory level, replenishment of stock and return cycle is carried out accordingly.
Imrove upon existing work procedures and operations, ensure that the correct paper works handling are adhered to.
Take charge and provide necessary supervision during stock take and random count exercise.
Manage and involve in opening and closing of the store Read more
and banking of the daily sales.
Manage the store's manpower.
Involve in budget planning
Perform any other work duties as and when assigned by Store Manager / Operations Manager.

Requirements:

Diploma holders or those with 3 years of retail supervisory experience
Pleasant disposition and customer service oriented
Good working attitude and strong interpersonal skills
A team player who is independent and able to work under pressure

Working days and timing:

5 days work week
1 shift work (depending on the store operating hours)
1 hour lunch break and 1 hour dinner break
Must work retail hours including weekends and Public Holidays (exclude Chinese New Year)

Benefits:

Medical & Dental
Annual Leave
5 days work week
Skills Responsibilities:

Provide administrative support to buyers.
To generate purchase orders, sales reports, delivery orders etc.
To update oversea order shipment schedule and coordinate with warehouse.
Handle retail outlets' enquiry.
Update vendor master list
Any other duties as assigned by superior.

Requirements:

O Level with 1 year of administrative experience
Proficient with MS Excel.
Meticulous, detailed with good organization skills
Skills Responsibilities:
• Assisting the warehouse supervisor in providing efficiency and effectiveness of the warehouse operation
>• Collecting and receiving of goods
>• Unstuffing and stuffing of container• Picking, preparing, packing and labelling of goods
>• Performing any other duties as and when assigned
Requirements
• Minimum GCE 'N' / 'O' Level
>• 1 - 2 years of experience in warehousing
>• Ability to operates a forklift preferred (Those without are also welcome to apply)

Benefits:
>• Medical & Read more
Dental
>• Annual Leave
>• 5 days work week
Skills Responsibilities

Responsible for Fiction and Young Adult categories.
Assisting with merchandising related administrative duties.
Assisting the stores in day-to-day merchandising issues.
Update monthly sell through report, monitor stocks inventory, replenishment and stock aging.
Liaise with suppliers on promotional activities and prompt delivery of stocks.
Conducting regular store visits to ensure that Company's merchandising standards are met.
Assisting in major fairs and events.

Requirements

Diploma in any discipline with 1 year of retail or merchandising experience.
Knowledge in SAP Read more
will be an advantage.
Good time management and organizational skills, meticulous and result oriented.
Versatile as a team player and an independent worker
Ability to adapt to a fast paced environment
Skills Jobs/Duties:

To trouble-shoot & repair audio-visual, electronics, lighting & audio equipment.
Able to read schematic drawings.
To provide technical sales support & after-sales service.
To do job installations & turnkey projects, assist in supervising sub-contractors & freelance/part-time workers.
Demonstration of products & software.
To do programming.
Ability to handle project management including testing & commission.
Overseas travelling maybe required within short notice.


Job Requirements:

ITE Nitec in Electrical Technology (Lighting & Sound) / Diploma in Audio-visual Technology or Read more
Electronics/Electrical.
At least 2 years' experience in turnkey & installation projects with knowledge in lighting, sound, video, staging & rigging, probably with a specialism in Lighting or Sound.
IT savvy.
Knowledge & practical experience in setting up computers & network will be an added advantage.
Good spoken & written communication skill.
Passion, self-reliance, independent, initiative, creativity, resilience, hardworking.
Must be able to work irregular hours & overtime when require.
Must be able to attend to emergency service after office hours when require.
Must have good interpersonal skills & able to communicate well with management & colleagues & be a team player.
Class 3 Driving Licence a MUST with company van provided.
Preferably completed Construction Safety Orientation Course Licence.
Candidates with passion in this industry & good attitude will be considered.
Singaporean / PR only.
Able to start work immediately.


Interested parties, please email detailed resume stating work experience, expected salary & your recent photo to [Click Here to Email Your Resume].
Skills Job Descriptions:

Provide sales administration support, liaising with customers and suppliers.
Generation of invoices & delivery orders.
Generation of sales quotations & purchase orders.
Handle inventory, shipping logistics & freight forwarders.
Able to handle & maintain basic functions of e-commerce and attend to general sales enquiries including from e-commerce.
Manage all other digital communicating channels over social media platforms.


Job Requirements:

Minimum Diploma.
Proficient in MS Office, IT savvy & fast typing skills.
Added advantage of knowledge in Read more
e-commerce sales.
Added advantage of knowledge in Adobe Photoshop.
Good spoken & written communication skill.
Willingness to learn.
Cheerful personality.
Able to work & to handle office operation independently without supervision.
Strong co-ordination skill, good interpersonal skills to communicate well with all levels & be a team player.
Able to start work immediately.
Skills