Sign in or register for a JobTech account.
Biotech & Pharmaceuticals
jobs Agilent inspires and supports discoveries that advance the quality of life. We provide life science, diagnostic and applied market laboratories worldwide with instruments, services, consumables, applications and expertise. Agilent enables customers to gain the answers and insights they seek ---- so they can do what they do best: improve the world around us. Information about Agilent is available at www.agilent.com.


As an Intern, Read more
you will apply your function specific sophomore year coursework to a variety of focused hands-on projects. At the same time, you will gain and apply knowledge about Agilent's industry, infrastructure and products in your assignment. This is developing real world experience in a company that is a leader in the markets it serves.


Role and Responsibilities



Develop electromechanical system working closely with the engineering and production team.


Create a smart Bin system with pick to light system.


Create and Interface with a master database.


Create feedback loop between database, smart bin system and SAP ERP.


Assist production supervisor to publish data in an organized manner and other Adhoc technical works.



Qualifications and Education Requirements:



Able to work with a team, positive attitude, willingness to learn, open-minded, independent and likes to experiment.



Preferred Skills:



Knows basic electro-mechanical, programming, controllers and interface.


Advanced concepts (Microcontrollers/processor, Clocks, Data IO) - good to have.


Can integrate hardware with software interface (communicate with external hardware and sensors.)


Knowledge of current networking standards and technologies.


Knowledge of wireless connection.



Software:



Knows desktop or web-based GUI applications.


Preferably in C/C#, Python and worked with Arduino.


Knowledge in database management (good to know).



Additional skill set (Not compulsory):



Aware of manufacturing processes ERP, and Warehouse management.


Manufacturing experience and actual project


Take away for Intern in this project:


Learn Manufacturing Process and Manufacturing hands on experience.


Exposure ERP and Warehouse management


Creating a system from scratch and developing an actual project. Agilent is an equal opportunity employer.


Equal Opportunity Employer Minorities/Women/Protected Veterans/Disabled
Skills Agilent's Life Sciences Group (LSG) is creating the tools and technologies that are changing the way we understand the world of our customer. Through a comprehensive set of lab productivity and total workflow solutions, LSG helps scientist advance basic research unlock the genetic causes of disease and accelerate the discovery and development of new drugs. Agilent's life sciences business addresses the needs of academic, institutional and pharmaceutical scientists Read more
in the areas of genomics, proteomics, metabolomics, bioinformatics, and pharmaceutical analysis. LSSU's instruments, advice, software and services solutions optimize our customers' workflows in the collection, purification, detection, quantification, characterization and production of DNA, RNA, proteins, other organic molecules and their metabolites.


Manufacturing Engineer takes the product ownership inside Order Fulfillment, and is responsible for managing product performance; redesigning product to enhance quality and performance; developing manufacturing and test processes for new product introduction; resolving internal and external quality issues on a daily basis to ensure on time delivery of highest quality product; Proactively driving continuous improvement in the areas of responsibility to improve process efficiency and reduce manufacturing cost. The manufacturing engineer may be responsible for developing special solution to meet customer needs, etc.



Key position responsibilities:




Manage Product Quality and Performance (quality, delivery and cost). Lead cross functional team to drive continuous product and quality performance improvement ie. factory yield, DEFOA, warranty/Annual Failure Rate and production efficiency.


Develop manufacturing and test for new product ie. Participate in new product development and responsible for the development of product manufacturing process, assembly fixture/tooling and test system. Design test procedures to optimize test time or troubleshooting.


Provide technical support to day-to-day product issues: As the technical owner, provide technical support to all product related issue, which include customer quality issues, production line trouble shooting, product/part/process change validation, etc.


Maintain compliance to quality standards through proper execution of test methods, procedures, training, qualification etc.


May be assigned as the technical leader to assist operating manager or as project lead for new or current product engineering and improvement ie. equipment and test enhancement, NPI, product transfer, Value Engineering Projects or CPE (current product engineering) projects.


Support and implement the transition of products and manufacturing processes from prototype to full production (NPI) and through the entire life cycle of the product. including influencing the design of the product to ensure manufacturability and conformance with the global supply chain, product test methodology and tester development, enabling prototyping while in the R&D lab, testing the reliability of prototypes and managing the transition into production.


Provide training for cross functional teams to develop talent and build high performing teams.


Collaborate with procurement and material engineering in the specification, sourcing and qualification of materials used in the design and production of Agilent products to meet quality, cost and manufacturability goals.


Other tasks and responsibilities assigned by manager in support of business needs.



Qualifications & Requirements:



Bachelors or Masters Degree or University Degree or equivalent in the field of Electrical & Electronic Engineering. Candidates with Mechanical, Mechatronic Engineering, or Physics qualifications with strong product engineering experience are also encouraged to apply.


Typically 4-6 years relevant experience for entry to this level.


Passionate, innovative, systematic problem-solving and leading on continuous improvement


Experience in mass spectrometry, vacuum system, electronics and test is desirable.


Experience with process characterization and validation using tools such as Cp/Cpk, and Design of Experiments techniques have added advantage.


Experience in product test methodology, test software and tester development are advantageous.


Experience in mass spectrometry working principle and knowledge, vacuum system, electronics and test is desirable.


Knowledge in 6 Sigma / Engineering Statistics (PFMEA, SPC, DOE, Process Capability), Value Stream Mapping, Demand Flow Technology and ISO9001/ISO13485 on Qualification of equipment and Process Validation would be added advantages.


Self-starter and proven track record of results in setting, implementing complex engineering projects and achieving the goals and demonstrated levels of creativity.


Must possess strong engineering and analytical skills.


Strong team player with good interpersonal skill and excellent collaboration, oral and written communication skills.


Ability to multitask, prioritize and work independently.


Equal Opportunity Employer Minorities/Women/Protected Veterans/Disabled
Skills

Join us on our exciting journey! IQVIA™ is The Human Data Science Company™, focused on using data and science to help healthcare clients find better solutions for their patients. Formed through the merger of IMS Health and Quintiles, IQVIA offers a broad range of solutions that harness advances in healthcare information, technology, analytics and human ingenuity to drive healthcare forward.




The Read more
Opportunity




IQVIA is currently recruiting for


Finance Interns


in SIngapore. The successful student applicants will gain working knowledge on financial valuation analysis, business performance reviews and processes. He/She will have the opportunity to work with regional finance teams and will be under the mentorship of SEA Finance Director




Assignment Scope & Learning Opportunities:




(Under the guidance of Mentor)



Support on Commercial revenue valuation for South East Asia from clients


Support on AR collections which includes following up with country finance teams, updating and reporting AR and DSO data at APAC level.


Support on performance update for Economic Development Board of Singapore which is due for submission as part of our obligations for the Tax incentive granted to IQVIA.


Support on the EAC hours analysis for South East Asia as part of Resource Planning process.


Assist to review Project margins for SEA commercial services business under different segments and providing the variance analysis.




Skills & Experience Required




Bachelor's degree, major in finance or business related majors will be preferred


Demonstrate problem solving and strong analytical skills, with an eye for detail


Strong command of English


Strong team playing skills


Proficiency in PC applications, Excel and Powerpoint


We know that meaningful results require not only the right approach but also the right people. Regardless of your role, we invite you to reimagine healthcare with us. You will have the opportunity to play an important part in helping our clients drive healthcare forward and ultimately improve human health outcomes. Whatever your career goals, we are here to ensure you get there! We invite you to join IQVIA™


Apply Now!
Skills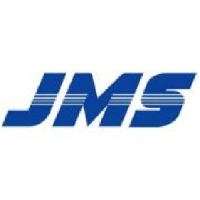 Roles & ResponsibilitiesDevelop Oracle Reports & Forms, PL/SQL, Discoverer, XML Publisher & DotNetProvide techno-functional support on Oracle EBS R12 in Manufacturing & FinanceLiaise directly with end-user on problem-solving, requirements gathering, feasibility study and solutionsConduct training and user-acceptance test/system testRequirementsDegree/Diploma in IT or related disciplineMinimum 3 years of experience in functional support on Oracle EBS R12, Oracle Report Builder and PL/SQL is preferredAble to work independently under tight scheduleService-oriented Read more
Skills
Job Description



Job Responsibilities:




To manage CMD's Purchase Orders that are entered manually from other sites.


Review materials/stock requirement list and execute the necessary actions such as issue PO/STO and to replenish stock in a timely manner.


Prepare necessary reports to help in the Read more
analysis of stocks and replenishment.


To help to manage LBP's manual Purchase Orders for E-Box.


To assist in the data crunch for cleaning data in system.
Skills
Roles & ResponsibilitiesMSD is an innovative, global healthcare leader committed to improving health and well-being in 140 countries around the world. Our product categories include heart and respiratory health, diabetes, infectious diseases, consumer products and women's health. We continue to focus our research on conditions that affect millions of people around the world - diseases like Alzheimer's, Diabetes and Cancer - while further expanding our strengths in areas Read more
such as vaccines and biologics. We aspire to be the best healthcare company in the world and are dedicated to providing innovative solutions for tomorrow.We are seeking energetic, forward-thinking professionals to join our Information Technology group in Singapore. As part of that team, you will help launch our new IT Global Innovation Center focused on developing and applying advanced capabilities in information sciences, information security, mobility, social media and big data. You will have the opportunity to work on global teams to identify and tackle the biggest opportunities and challenges at the intersection of healthcare, information and technology. We offer project-based rotations to help with your professional development, and a flat, collaborative environment. Overall, Singapore offers technology professionals incredible opportunities to learn from others across the globe, to challenge themselves, and to enjoy a reward that technology careers don't often bring: the satisfaction of helping to save lives.Applicants We SeekThe Windows Engineer Specialist will be part of a high-performing global team responsible for managing desktop engineering, GPO, Operating System Image development, App Services, Deployment Services, Applications Owners, the Core Applications group, and Information Security for the global client computing environment. The role requires leveraging industry leading tools and processes to provide high quality, reliable, and cost-effective desktop management services to global MSD employees.The role requires a technically strong person who is resourceful, highly self-motivated, attentive to detail, and able to effectively prioritize and execute tasks in a high-pressure environment.Primary job responsibilities include:Engineer corporate desktop Operating System imagesUtilize Windows Assessment and Deployment Toolkit (ADK) and SCCM OSD task sequence to create and modify OS imagesTesting and deploying Group Policy to both physical and virtual imagesRespond to all incoming requests for new or changes to Group Policy. Manage priorities, timelines, and communicate with all necessary parties through deployment process.Document the environment in a customer facing formatCreate and maintain all SDLC documentations3rd level support and identification of root cause with strategic solutions (requests/CPRs/outages).Design Windows deployment strategiesUtilize Microsoft Deployment Toolkit and Configuration Manager to produce detailed task sequences for OS deploymentWorking with the latest technologiesResearch and master new technologies quicklyProvide technical guidance and implementationWork closely other teams and stakeholders to on various projects such as App Services, Deployment Services, Applications Owners, the Core Applications group, and Information Security teams.Work closely with Active Directory team to engineer and maintain the structural hierarchyEnsure adherence to global standards, policies, and Service Level Agreements (SLA)Scheduling, monitoring, and troubleshooting Group Policy deploymentsCollaborate across IT and business areas to develop and implement new processes that help maintain the MSD's computing environment RequirementsSkills & ExperienceEducation Minimum Requirement:BS Degree or relevant work experience.Required Experience and Skills:4+ years practical experience supporting Windows desktops4+ years practical experience with the following Microsoft technologies: Windows 7, Windows 10, Windows Server, Active Directory, Group Policy, Configuration Manager 20124+ years practical experience with Operating System Deployment and associated tools (ADK/AIK, MDT, OSD)Strong technical knowledge and in-depth understanding of Microsoft Windows client operating systemsStrong working knowledge of one or more technologies: Microsoft WMI, PowerShell, VBScript, SCCM and IntuneAbility to document and maintain Standard Operation Procedures, Work Instructions, and System Development Lifecycle ManagementStrong working knowledge of Microsoft Active Directory and Group Policy managementConceptual knowledge of Office 365 suite and other Microsoft cloud servicesFluency in reading/writing/speaking EnglishPreferred Experience and Skills:Ability to take initiative and work with minimum direction in a highly demanding environmentStrong technical and analytical skills with an ability to adapt and rapidly learn new technologiesProven analytical and problem-solving abilitiesExceptional customer service orientationExcellent interpersonal, written and oral communication skills.Strong understanding of security suites – specifically McAfee Agent/AV/ENS, HIPS, DLP, EEPC, Site AdvisorExtensive technical troubleshooting capabilitiesMicrosoft Certified Solutions Associate (MCSA) certificationWorking knowledge and understanding of Remedy Excellent interpersonal, written and oral communication skills with the ability to communicate effectively across all levels of an organizationAbility to present technical ideas in business-friendly and user-friendly languageReal world project management or project coordination experience is a plusExperience in modern web design and associated technologies (responsive design, HTML/CSS/JavaScript)Good understanding of the tenets of computer management (Software Distribution, Active Directory, SCCM, Intune etc.)An understanding of current enterprise IT trends such as consumerization, ramifications of cloud computing, and remote team managementGood working knowledge of ITIL framework
Skills Roles & ResponsibilitiesTo lead the OFEV brand in ROPU SEASK and develop all core non-medical programs related to OFEV. Lead the translation and execution of the IPF strategy in line with the global guidance and within the framework of IBP/ICP to achieve growth and profitability targets in the region. Act as ICP Champion to ensure consistent and effective dissemination and implementation of Integrated Customer Plans across all core Read more
brands in ROPU SEASK.Duties and Responsiblities:Drive and monitor performance of OFEV.Lead projects to maximize the value of OFEV in ROPU SEASK.Involves interfaces between Corporate, ROPU and OPU across multiple functions.Involves external interfaces with agencies and customers.To ensure consistent and effective development and implementation of ICPs across all core brands in ROPU SEASK.To be the ICP champion in ROPU SEASK across all core brands and the primary touch point for the Global ICP team.Develop and deliver core materials and customer programs in line with corporate strategy and agreed budgets.Ensure local execution in line with ROPU OFEV plans.Involves both geographic complexity and process complexity, as well as the need understanding of scientific and medical information relevant to the TA. RequirementsRequires marketing expertise and experience. Market and TA knowledge is desirable.High level of understanding of core marketing processes.Degree level education desirable.Pharmaceutical Marketing planning expertise and experienceMarketing execution expertise and experienceStrong business acumenData analytics skillsFamiliar with market research techniquesStrong communications skills written and oral in English.Special Skills (with reference to PRIME marketing Competencies Model):Business and Marketing Acumen: Entry Stage: Mastering; Target Stage:MasteringCustomer Orientation: Entry Stage: demonstrating; Target Stage:MasteringProject Management: Entry Stage: demonstrating; Target Stage:LeadingEffective Execution: Entry Stage: demonstrating; Target Stage:LeadingRelationship Management: Entry Stage:demonstrating; Target Stage:MasteringProficiency in MS Office, Outlook and database applicationAbility to travel - the position requires travel to all 7 countries in ROPU SEASK
Skills Roles & ResponsibilitiesThe project manager will be responsible for leading large, strategic projects from concept through project closure while interfacing with multiple plant and regional engineering cross-functional groups and individuals. Located at Abbott Nutrition Plant in Singapore, the project manager will interface on daily basis with plant personnel to support operational engineering issues and draw on engineering resources available throughout the Abbott organization at regional, divisional and corporate Read more
level.Understands the business drivers and has a thorough knowledge of the customer needs when developing a project scope. Incorporates business foresight of emerging technological trends.Clarifies and maintains project scope.Clarifies project scope definition for large or multiple projects; monitors and controls implementation plan in accordance with defined scope, e.g. monitors and corrects schedule slippage and financial overruns.Identifies plans and conducts large size projects across functions, requiring custom, risk-managed execution plans, investigations, and / or equipment.Manages multiple, often concurrent projects and meets deadlines.Makes difficult decisions regarding priorities among projects.Defines project scope.Works with marketing, product development, R&D and manufacturing to establish scope, priorities, and schedules on multiple projects.Independently performs economic analysis and feasibility studies related to complex and often multiple competing project alternatives. Responsible for achieving the project's financial targets with clear understanding and focus of life cycle costs.Leads the project team members to deliver the project objectives using established PM tools and techniques (FEP, Cash Flow Projections, Scope / Schedule Control, etc.) to stay within authorized limits and achieve the overall project and organizational objectives.Independently executes and / or directs others in the execution and the design of products / processes / equipment / systems / facilities by applying novel engineering methods, concepts and techniques across disciplines.Independently establishes engineering project objectives and technical criteria for evaluating project results and activities of the project team.Ensures the project design complies with all stated project objectives and customer needs.Conceptualizes complete solutions.Creates or coordinates the issue resolution for complex problems; integrates regulatory and operational needs; assesses cost benefit, e.g. leads a cross-site and cross-functional team in resolving major project hurdles.Explores multiple alternatives.Structures studies that integrate cross-disciplinary and cross-functional issues to arrive at optimal course of action, e.g. investigates process to meet increasing regulatory requirements while maintaining manufacturing / construction efficiency.Serves as organization spokesperson on advanced projects.Acts as advisor to management and customers on large, strategic initiatives.Prepares written communication. Conveys information effectively through formal and informal documents with team members, designers, technicians, and other personnel, both internal and external to Abbott, using appropriate communication protocols, e.g. develops proposals, project dashboards and metrics.May move forward with action plans without seeking approval.Exhibits advanced ability to apply concepts of careful communication.Prepares and presents to senior management.Conveys information effectively through formal and informal presentations e.g. leads project review meetings, facilitates Capital Gate Reviews.Establishes networks. Follows through on project goals; contributes willingly and incorporates the ideas of others; shares resources, knowledge and accountability to benefit the objectives of the business, e.g. leads team meetings; coordinates multi-discipline design reviews.Builds relationships. Initiates and cultivates open, honest relationships with colleagues, customers, contractors, and vendors by establishing rapport, developing an understanding of others' needs, promoting common goals, and following through on commitments, e.g. offers assistance; interacts effectively with stakeholders at appropriate levels of the organization.Act as a trusted advisor.Balances bottom line objectives of a project with long-term interest of customer, e.g. makes trade-offs to further the relationship; incorporates long-term benefits to customer into project.Complies with all regulations and standards for quality, Environmental, Health, Safety, and Energy (EHS&E) Global Policies, Abbott Engineering Standards, and other governance areas as applicable.Ensures quality and effectiveness of assigned tasks and key project results through sound design and project management processes.Has full awareness of the potential consequences (defects and failure modes) of design changes to established processes.Identifies areas of risk (including with respect to compliance) and mitigates risks through early risk assessments and implementation of fallback / mitigation strategies.Coordinates with technical support personnel to conduct prototype or experimental runs of products or processes.Directs the efforts of others, internally and externally.Performs tasks, such as writing Requests for Capital Expenditures (RCEs), safety / quality checklists, scope documents, etc.Provides oversight to the overall validation strategy and execution.Resolves problems, such as production process deviations, vendor deviations from specification, urgent out-of-stock replacements, and crisis situations requiring fast, astute decisions with rapid implementation by utilizing technical training and / or experience.Represents engineering on corporate and division task forces.Provides mentoring in technical and organizational areas; monitors the improvement of other engineer(s), e.g. delegates challenging tasks to others to help them develop; provides constructive and timely feedback.Participates in the evaluation of assigned staff / project team members and in the identification of development needs.Works with and manages a wide variety of highly skilled and experienced technical managers.Assignments are often self-initiated.Determines and pursues courses of action necessary to obtain desired results.Individuals are accountable for delivering project results, and often assume a high level of risk due to the strategic significance of their activities.Prepares scenario planning models.Develops scenarios to give management a set of viable alternatives; relates risk and gain to critical success factors and recommends action, e.g. evaluates risk / reward ratios and Return-on-Investment (ROI) projections.Drives functional performance that ensures the highest standards in quality, customer service, and regulatory compliance are met.RequirementsA Bachelor Degree in Engineering, science, or closely related discipline is desired, or equivalent technical experience plus demonstrated competence, with a desired 10 years of significant engineering project management and operational experience.A degree in project management and/or PMP certification are a plus.Has a career history marked by a consistent series of technical contributions and accomplishments. Significant contribution to product or process development or improvement through creative application of technical effort will equally be recognized.Has demonstrated excellence in breadth and depth of knowledge within disciplines and locations.Interacts well with diverse groups within engineering and maintains strong working relationships with internal and external collaborators.Listens to and understands others' points of view and articulates tactfully and respectfully one's own perspective orally, in writing, and in presentations.Works well with other engineers in a collaborative, fast-paced goal-driven environment.Possesses interpersonal skills to negotiate and reconcile differences.Has a technical background in nutritional products (preferred), health care, laboratory diagnostics, medical devices, pharmaceutical, or similar industries.Has demonstrated competency with financial systems and in fiscal control
Skills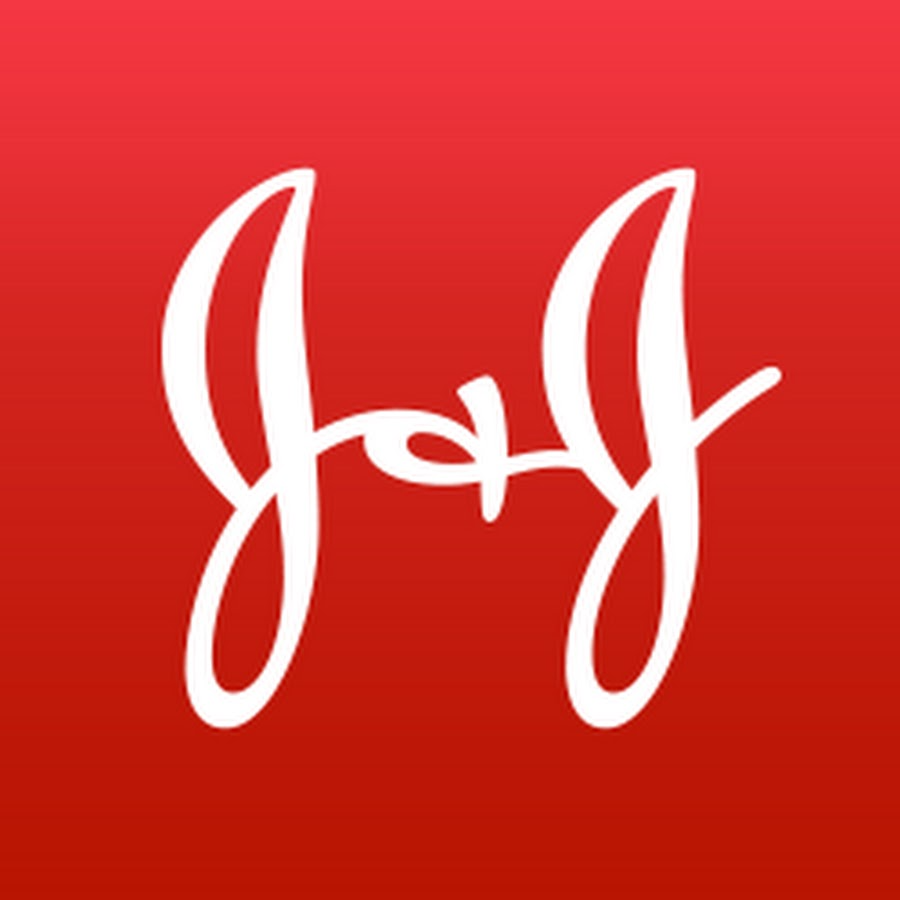 Job Purpose:



Support, consult, train and lead quality improvement projects in SLH, including process design, packaging, repack relabel, temperature control and continuous improvement projects.




Utilize Quality Engineering tools and techniques to establish sampling plans, develop quality plans, conduct and participate in FMEA activities, support reliability engineering Read more
activities, conduct process and systems audits and to assist in specification development.




Analyzes routine and test data looking for improvement opportunities.




Designs and implements experiments (DOE's) for process and product improvement and validation testing.




Provides statistical support for sampling plan and analysis, DOEs, Paretos, ANOVA, and SPC applications.




Evaluate distribution quality performance capability and develop criteria to monitor and improve existing processes.




Provide SME support for design and execution of all validations including but not limited to CSV, Equipment qualification, Facility qualification, Lane qualification, Temperature Control Standard requirements etc.








Duties and Responsibilities:







Responsible for quality oversight for validation of controlled ambient pack-out & transportation lanes changes.






Responsible for Quality management of pack-out process.






Initiate and execute validation studies throughout the facility.






Interact with all levels of management and staff to manage and facilitate the validation process from inception to completion by enlisting cooperation, support and approval for identified validation projects.






Plan, schedule and organize validation projects for new and existing areas, including labelling processes, plant systems, and equipment.






Provide support for projects as required.






Identify necessary internal and external resources for completion of validation projects and secure the necessary support from all stake holders.






Interface extensively with the all stake holders, Operations and other departments to identify projects and problems requiring validation support.






Plan and assign priorities to ensure critical projects meet required deadlines.





Develop and implement all necessary Standard Operating Procedures for validation of facility, processes, equipment qualification, computer system validation. Lead for the planning and execution of IQ/OQ/PQ and validation campaigns as well as review the protocols for process validation, equipment qualification and computer system validation to ensure compliance as per J&J standards and applicable regulatory requirements.




Coordinate validation and IQ/OQ/PQ activities with all stake holders including outside contractors providing leadership, training and guidance.




Monitor and support the execution of the protocols through training, facilitating and problem solving activities.




Review and analyze data generated from validation activities.




Write validation final reports that present, summarize and offer conclusions on the validity of the process based on the results of the analysis as required. Coordinate the facility qualification program by providing support for preparing the protocols, monitoring the execution, auditing the results and assisting production in resolving any identified problems.




Recommend validation strategies, priorities and resources.




Ensure accuracy and integrity of protocols, reports and documentation generated to meet J&J and applicable regulatory requirements.









Quality Management Systems







Responsible for design and execution of validation strategy including but not limited to CSV, Equipment qualification, Facility qualification, Lane qualification, Warehouse Management Systems etc.








Compliance







Responsible for participating in Internal Quality audits, audits of transportation suppliers and 3PLs associated with the DC.








Distribution Supplier Quality Management







Provide support for the Qualification of distribution, logistics, transportation, and material suppliers.






Management








Responsible for carrying out managerial responsibilities in accordance with the organization's policies and applicable laws; including training employees; planning, assigning, and directing work; addressing complaints; and, resolving problems.









Site Specific Responsibilities








Responsible for day to day activities of SLH.









Authorities:








Preparation / Review and Approval of validation documents










Qualifications






A Master/ Bachelors degree (B.S.) in engineering, science, mathematics or statistics is required.




A minimum of 6 - 10 years related experience and/or training; or equivalent combination of education and experience is required. Experience in medical device industry is preferred.




Demonstrated knowledge and experience in quality, validation &/ operations function.




Task oriented with proven experience in the delivery high quality work.




Fluency in English language required.




Strong communication skills.




Strong work ethic, integrity and respect.




Proficiency in Microsoft Office (PowerPoint) another tools required to develop training materials.




Excellent analyzing / decision making ability.




Customer (internal and external) driven approach.




Knowledge of Good Distribution Practices (GDP), GxP, Warehousing and Processing Systems, GAMP, ISPE, Qualification and Validation.




Demonstrated knowledge and application of QSR, IS09001, IS013485, applicable regulatory requirements and other international standards.




Knowledge of warehousing environment.






Primary Location


Singapore-Singapore-Singapore-


Organization


Johnson & Johnson Pte. Ltd. (8435)


Job Function


Quality (Eng)


Requisition ID



1905734843W
Skills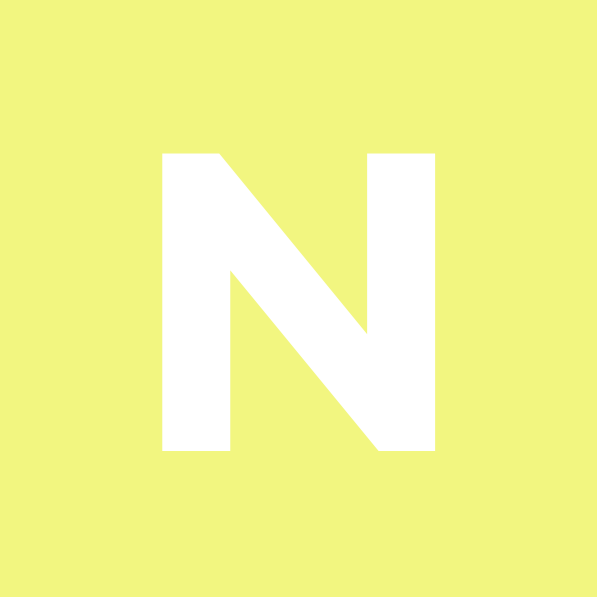 Roles & ResponsibilitiesManage laboratory staff – assign tasks, monitor progress, provide and monitor training, etc.Receive new order information from Project Manager and prepare laboratory for incoming projectAssign necessary resources (staff and reagents) for incoming projects and planning for future projectsManage and perform necessary tasks for efficient processing of customer orders in a timely fashion -sample QC, library preparation, library QC and sequencing. Pass all project data to Project Read more
Managerfor feedback to customer. Highlight any issues or delays to Project Manager to communicate to customerManage and ensure proper usage of online systems from HQ for project tracking and documentationMaintain laboratory records of reagent and equipment usage and servicing and ensure proper functioning of labHandle all procurement activities for the laboratory to ensure sufficient stocks of reagents and consumables for projectsMaintain records of costs of materials used in laboratory and work to eliminate unnecessary waste and reduce costs in the laboratoryMaintain inventory records and prepare necessary usage reports for finance departmentMaintain training and skills of laboratory staff and periodically submit evaluations on staffAttend training sessions, either local or overseas, for further skills development of laboratory teamRequirementsB.S./M.S. in a relevant Life Science disciplineMinimum 3 years of experience in relevant field, experience in NGS Sequencing is a plusAt least 1 year of team lead experiencePossess basic knowledge of problem structuresGood team player, independent, self-driven with good interpersonal skillsPossess good communication skillsFast learner
Skills