Sign in or register for a JobTech account.
Biotech & Pharmaceuticals
jobs Agilent inspires and supports discoveries that advance the quality of life. We provide life science, diagnostic and applied market laboratories worldwide with instruments, services, consumables, applications and expertise. Agilent enables customers to gain the answers and insights they seek ---- so they can do what they do best: improve the world around us. Information about Agilent is available at www.agilent.com.

As the Tech Touch Sales Leader, you will be Read more
responsible for the execution of the strategic plan for the Tech Touch channel (Transactional Sales) of the SAJK region, working collaboratively with country management teams. This will be done in conjunction with your internal regional teams to build out a seamless business offering with local specialist teams.

Tech Touch will cover the broad pillars of business & marketing strategy, data analytics, prospection, Webchat and inside account management and reporting but these will vary by market depending on market sophistication and customer needs.

Your role will be focused on helping the markets fine-tune their commercial model to fulfill the needs of the modern commercial landscape as well as identifying internal cross-market synergies which the markets can tap into. You will be expected to work closely with the established functions and other relevant partners who will be key to our success.

You are expected to have had hands-on experience in setting up and running or supervising similar modern commerce capabilities previously. A reasonable understanding of the nuances of APAC markets and consumer behavior would be ideal. Experience with performance marketing would be an advantage.

Job Description

Build and oversee a data-driven, long-term digital commerce roadmap that will positively impact the customer's experience and the company's strategic and financial goals

Manage the division's performance. Identify new opportunities and enhancements to drive traffic and orders.

Help us think beyond just the obvious platforms. Present innovations and developments in the commerce space to key client stakeholders and outline potential new ways of working to enhance the commerce search proposition across their business.

Lead all commerce strategic initiatives, operational improvements and the implementation of digital eCommerce efforts.

Design, create and implement all new commerce platform strategies

Design and implement business strategies, plans and procedures

Direct and oversee short-run and long-run commerce strategic planning

Continually monitor general economic environment and industry trends, directing updates to policies, plans, and goals so they are commensurate with external conditions

Review competitive landscape and best practices, adjusting plans and activities based upon identified information

Responsibility for technical problem solving, creatively meeting product objectives, and developing best practices

Meet financial objectives through annual budget preparation and ongoing forecasting and results analysis. Oversee regular reporting of KPI's

Requirements

Bachelors or Master's Degree in a related discipline, including at least 10 years commercial

managerial/leadership experience gained within a multinational organization environment

Strategic thinking -- Partner with business leaders to implement solutions that solve complex business challenges to address these issues.

Leadership acumen - Working knowledge of people management skills. Robust understanding of current legal, regulatory and governmental labor environment pertaining to compliant sales activities

Business acumen - Understand organization's business strategies. Aware of relevant external business competition, conditions and trends and how to translate these into appropriate management actions.

Financial acumen - Understand drivers of shareholder value and relevant business models, and how to translate these into appropriate management actions.

Partnering and influence - Present solutions in ways that are heard, understood and supported. Add insight that positively influences senior management decision-making. Communicate with clarity, conviction and confidence across regions/cultures, including upward when necessary.

Personal credibility - Consistently offer quality advice, counsel and insight. Maintain self-esteem and that of others while directly and constructively addressing issues. Create trust and mutual respect.

Self-understanding - Advanced self-awareness and self-confidence. Recognize personal biases. Understand own strengths and liabilities. Proactively work to develop, complement or offset personal gaps or liabilities.

Familiarity with data analytics and digitalization are a plus.

Equal Opportunity Employer Minorities/Women/Protected Veterans/Disabled
Skills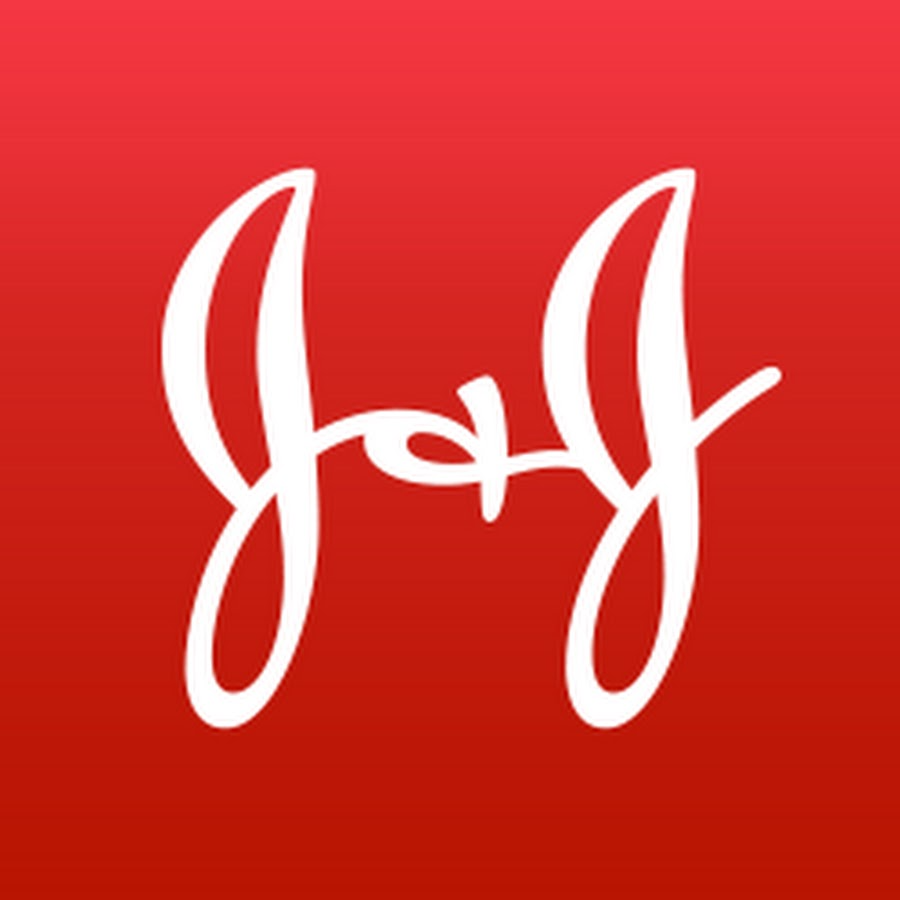 Customer Service & Collaboration

Ensure superior customer experience by managing the perfect delivery On time and place, damage free with proper documentation for all sectors

Plan, organize, and direct staff in providing timely responses to customer inquiries and resolve customer issues

Liaison with other functions like Marketing, Sales, Quality Assurance & Regulatory Affairs, HCC, and Procurement.

Develop continuous relationship with customers, review customer feedback, identify and work with departments concerned on areas Read more
that require improvement so as to enhance quality service and workflow efficiency

Resolve major customer queries and complaints; regularly meet customers personally to understand customer needs,to identify opportunities for improving customer satisfaction levels.

Orthopedics Operations Management

Responsible for Singapores overall Orthopedics operations activities including loan kit management, warehousing, customer service and distribution of products

Provide leadership and strategic direction through management of Orthopedics operations processes and systems enhancement

Lead system and process developments and implement new initiatives where necessary

Identify and implement continuous improvement initiatives to improve customer service levels, maximize profitability and support dynamic changes in market conditions

Ensure Consignment counts are conducted timely as per defined SOP

Working and manage 3rd Party Logistics providers to support the orthopedic operations

Quality & Compliance

Ensure overall processes are within guidelines and regulations and are following the standard area operating processes, ie GDMPDS, SOX, HAS requirements, J&J quality standards

Ensure compliance toward the SOX Audit for revenue recognition

People Manager

Develop the overall team annual goals & objectives as well as individual direct report goals & objectives

Ensure that department personnel receive appropriate training and development

Trains, coaches and motivates staff to perform at the required service levels and standards

Qualifications

Qualification:

University/Bachelors Degree or Equipment or Master In Business Administration

Lean certified is preferred.

Technical Skills:

Innovative mindset, crisis management, project management, change management, knowledge management, technology and data management, quality mindset, global mindset, influencing, analytics and problem solving, decision making, compliance orientation, business case development, and drive for continuous improvement

Strategic thinking ability; always seeking areas for improvement to create growth, improve financial performance and gain global and competitive advantage

Experienced with ERP/SAP and Customer collaboration system

Customer-centric mindset

Leadership skills and ability to build, motivate and retain effective teams

Strong written and verbal communication and presentation skills

English speaking required

Work Experience:

8+ years of supply chain experience or multiple functions exposure.

Experience working in a highly matrixed, global organization is critical for success

Medical Orthopedic experience will be a plus

Primary Location

Singapore-Singapore-Singapore-

Organization

Johnson & Johnson Pte. Ltd. (8435)

Job Function

Customer Service

Requisition ID

1905777095W
Skills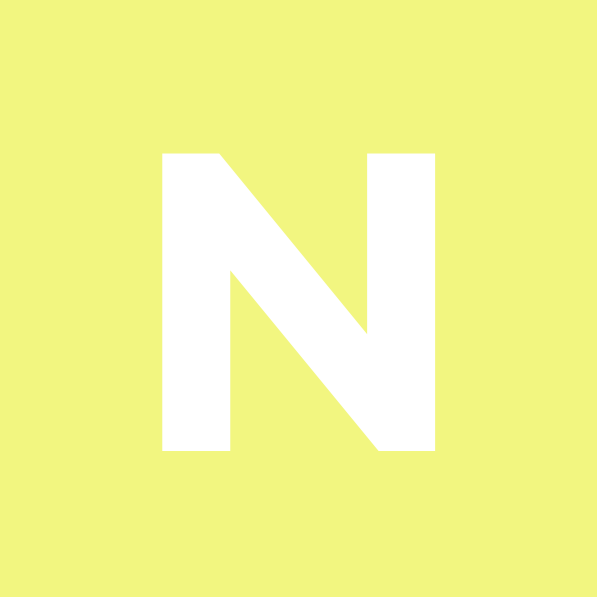 Why consider Novartis?:

817 million. That's how many lives our products touched in 2018. And while we're proud of that, in this world of digital and technological transformation, we must also ask ourselves this: how can we continue to improve and extend even more people's lives?

We believe the answers are found when curious, courageous and collaborative people like you are empowered to ask new questions, make bolder decisions and Read more
take smarter risks.

We are Novartis. Join us and help reimagine medicine.

Benefits of Working for Novartis

•Competitive salary

•Annual bonus

•Strong work/life balance, flexible working hours

•Life and Medical insurance scheme

•Career Advancement & Competency Development

•Rewards & Recognition

Job Purpose:

We are looking for a Senior Manager Internal Auditor in the APAC team to be a trusted partner who keeps Novartis' patients, associates, customers, assets, and reputation safe, and who helps Novartis be successful in reimagining medicine.

105,000 unique individuals work at Novartis, all with different needs and aspirations, aligned to a single inspirational purpose; to Reimagine Medicine for millions of patients around the world.

You will have opportunities to help improving governance, risk management, processes and our culture, and to engage with senior leaders of Novartis Corporate functions and country organizations. You will also be able to further develop your skills and strengths that will help you to reach new heights and to find professional fulfillment in an inspired, curious and unbossed organization.

Major Accountabilities

You will be responsible but not limited to:

•Plan, deliver and follow up from assurance and advisory projects in the APAC markets and at the corporate level either as a team lead or team member.

•Identify the root causes of audit findings and investigate, analyze and recommend practical solutions to prevent re-occurrence.

•Act as a cultural change agent who supports the creation of an inspired, curious and unbossed organization.

•Support the APAC audit team by providing peer-to-peer coaching and training, as well as, on-boarding new team members.

•Manage knowledge and drive innovation to ensure high-quality, value-adding and digitally enabled audit execution.

•Contribute to the digital transformation of the audit function to leverage the opportunities presented by current and new technologies and data across the organizations.

•Contribute to or lead regional or global Internal Audit methodology projects and continuous improvement initiatives.

Join us and help us reimagine medicine.

Novartis are an equal opportunities employer and welcome applications from all suitably qualified persons.

Position Title

Senior Manager, Internal Audit
Skills
Job Description

Account Manager II

Description The successful candidate is responsible to achieve the financial goals by managing and developing the business within the assigned group of clients or key account. With strong selling, negotiation and relationship building skills, the candidate will work with internal support teams to achieve customer satisfaction, revenue generation and long-term account goals in line with company business strategy.

Key Responsibilities:

Consistently achieve or exceed assigned monthly & Read more
yearly sales goals/quotas within assigned expense guidelines and territory.

Identify, develop and close large account or global customers.

Ability to use sales tools, organize and accurately forecast territory results, provide market intelligence, implement value selling and meet sales objectives

Sells new products by establishing key customer relationships and understanding customer application needs.

Monitor competitive activity and industry trends, fosters competitive solutions to meet sales goals.

Timely submission of forecasts, weekly reports, monthly highlights and other related reports for defined territory to Sales Manager

Maintain accurate and current records of proposals, opportunities, accounts, contacts, leads and actions

Regular and proactive updating of management on any new developments in the marketplace for example: competitor behaviors, product issues, customer changes, wins or potential misses

Present the companys products in a positive manner and maintain/build our reputation in the marketplace.

Maintain intensity, persistence and continually strive to increase market share.

Call on all organizational levels and functional areas, using Strategic Selling techniques within assigned account which influence purchasing decisions.

Prospect and establish new opportunities by managing a sales pipeline and developing and delivering proposals to customers by illustrating Thermo Fishers value proposition

Build and sustain relationships with customers and ensure customer satisfaction and loyalty

Manage Fisher Scientifics vast product portfolio and execute and implement company defined sales and marketing strategies

Leverage available resources to effectively implement company marketing plan, strategies and sales processes

Work with manufacturer representatives and product specialists to develop and continually improve product knowledge, arrive at most favored pricing, and improve account profitability

Develop and implement tactics to develop new customers and opportunities and secure territorial annual sales growth consistent with company AOP goals.

Lead Account activities for high value accounts. Possibly cross-territories.

Coach/guide and motivate Account Manager or Product Specialist to optimize achievement of sales goals via their supplementary efforts.

Develop, write, and execute detailed business plan for managing strategic account annually, updated quarterly.

Minimum Requirements/Qualifications:

A Diploma or Bachelor Degree in Life Science/ Biochemistry/ Chemistry or any Science related disciplines.

Minimum 4 - 5 years of relevant sales experience with good working knowledge of science industry segments such as Life, Environmental, Industrial, Healthcare and Diagnostics

Ability to identify new target accounts each year and be able to develop and execute territory plans.

Excellent communication skills, written and verbal.

Ability to work independently and be self motivated.

Demonstrate Thermo Fisher Scientific values Integrity, Intensity, Innovation and Involvement.

Desirable Attributes:

Knowledgeable with respect to competitive landscape for life science and healthcare products and services.

Attention to detail and accuracy.
Skills
Job Description

Revenue Accountant (MSD Singapore)

FEI Company is seeking a Revenue Accountant to join its Asia Pacific Japan (APJ) Revenue Team in Singapore, reporting to the Financial Reporting and Revenue Compliance Controller. This is an exciting opportunity to work for a nanotechnology company and be exposed to a range of revenue projects, issues and transactions.

Job Responsibilities:

Be 1st-level reviewer for APJ revenue transactions and ensure that they are in compliance Read more
with US GAAP and internal compliance procedures and corporate policies and liaise with SSD finance controllers and internal customers as needed.

Handles month-end close including preparing journal entries for system sales revenue recognition/system acceptance/training/software revenue, revenue/cogs reconciliation report, shipped-not-revenued (SNR) report and related balance sheet schedules.

Liaises with internal and external auditors, leading walkthroughs and resolving queries as required.

Supports ad-hoc analysis and data gathering using the various revenue systems, including Microsoft CRM, QAD and EPM.

Supports initiatives as required, which includes process improvements, and other ad hoc projects as assigned.

The incumbent should possess/be the following:

A relevant Accounting /Finance Business degree - such as Bachelor of Accountancy

Minimum 3 years of BIG 4 audit experience

Able to demonstrate a good knowledge of revenue accounting processes and systems, with exposure to a MNC environment being a plus

Able to demonstrate technical knowledge in detail in Revenue Accounting and US GAAP

Adaptable to changes in the work environment and is not afraid to challenge the status quo

Familiar and conversant with internal control processes and corporate governance

Excellent problem solving and analytical skills with an attention to detail

Capable of working under pressure and meeting strict reporting deadlines

Demonstrates team work and collaborative approach to work

Excellent communication and interpersonal skills (oral, written, presentation)

Able to travel 10%-20% to support ad-hoc projects, training, meetings etc.
Skills

IQVIA is the leading human data science company focused on helping healthcare clients find unparalleled insights and better solutions for patients. Formed through the merger of IMS Health and Quintiles, IQVIA offers a broad range of solutions that harness the power of healthcare data, domain expertise, transformative technology, and advanced analytics to drive healthcare forward.

JOB OVERVIEW

Provides high quality, on-time input to client projects in the life sciences field. Read more
Assignments typically require analysis and problem solving within an established framework.

Responsibilities

Essential Functions

•Under direct supervision, assists with the review and analysis of client requirements or problems and assists in the development of client solutions.

•Assists in the development of detailed documentation and specifications.

•Under close supervision, performs quantitative or qualitative analyzes to assist in the identification of client issues and the development of client specific solutions.

•Assists in the design and structure of presentations that are appropriate to the characteristics or needs of the audience.

•Proactively develops a basic knowledge of consulting methodologies and the life sciences market through the delivery of consulting engagements and participation in formal and informal learning opportunities.

•Engagement based responsibilities are assigned and closely managed by Consultants, Senior Consultants, Engagement Managers or Principals.

Education

Bachelor's Degree

Additional Work Experience

1-3 years of related experience

Skills and Abilities

Works willingly and effectively with others in and across the organization to accomplish team goals.

Knowledge and understanding of the fundamental processes of business, their interaction, and the impact of external/internal influences on decision making, growth and decline.

Knowledge of consulting methods, tools and techniques, related to ones functional area.

Knowledge of current events and developments within an industry and major competitors.

Knowledge and understanding of the marketplace. Knowledge of professional/trade associations, key people and companies.

Effective time management skills.

Join Us

Making a positive impact on human health takes insight, curiosity, and intellectual courage. It takes brave minds, pushing the boundaries to transform healthcare. Regardless of your role, you will have the opportunity to play an important part in helping our clients drive healthcare forward and ultimately improve outcomes for patients.

Forge a career with greater purpose, make an impact, and never stop learning.
Skills

Dispensing and Logistics Supervisor

Apply Now

Job ID

SR0042609

Date posted

10/14/2019

Location

Singapore, Singapore

Lead team to ensure the smooth operations in the area of Weighing, Dispensing, Kitting, and Sampling activities. Ensure that resources are efficiently deployed. Delivers leadership and excellence in manufacturing processing and scheduling to meet site demands. Manages the floor operations to ensure safety and compliance with cGMPs are maintained at all times. Oversees the planning, implementation and maintenance Weighing, dispensing and Read more
logistics operations for new and/or existing products and technologies in a cGMP environment. Collaborate with manufacturing groups to ensure accurate and well managed transfer of process changes/improvements to floor operations. Integrate best practices, where appropriate, into weighing, dispensing and logistic. Ensures the efficiency of material, equipment and personnel in day to day operations. Department spend is within Budget and KPIs are met.

The individual will operate in all areas of cGMP manufacturing operations utilizing Standard Operating Procedures (SOP), Electronic Batch Records (EBM), Batch Records and Forms. In Dispensing and Warehousing Operations. Primary responsibilities include:

Weighing, Dispensing, kitting of BOMs, and sampling of materials.

Ensure Pick and stage materials to work, sales and replenishment orders to support production activities are done timely.

Perform inventory cycle count, maintain data accuracy & attain acceptable inventory variances

Track performance of team and propose improvements

Ensure sampling, re-packaging & Sampling inventory is managed in accordance with Sampling Protocols

Lead Investigations/ Events related to Supply Chain; serve as point of contact for external interactions with supplier and service providers

Plan, assign and monitor tasks and operational timetables for the team

Coach team members and resolve potential performance issues

Perform Impact Assessments.

Review and revise Risk Assessments and ensure it is relevant

Initiate and facilitate all GMP and Safety audits.

Assume accountability for team members to adhere to any cGMP/EHS requirements.

Lead and accountable on regulatory quality and EHS audits to be conducted.

Ensure team members are proficient in troubleshooting and knowledge in resolving process related issues.

Assume access to initiate and document production events in the Global Event Management System (GEMS).

Demonstrate precise decision making and to make changes to operations support production schedule to continue to support business.

Actively lead and ensure error free execution on routine and critical production operations

Accountable on all related SOPs used in the area are constantly reviewed and revise (If required) to ensure all operations are in compliance with EHS and quality attributes.

To propose and make changes to SOPs timely when gaps are identified

Ensure team members execute instructions and record data in the Electronic Batch Management (EBM) system.

Assume accountability for manufacturing documentation and EBM alerts real-time review to ensure compliance.

Assume accountability on team members on data entry into logbooks/log sheets/forms are documented and reviewed timely.

Interface closely with cross functions department to identify and resolve issues timely.

Assume accountability and support investigations for non-conformances/deviations.

Assume accountability and support the implementation of changes.

Assume accountability and support transfer of new processes and commission/validation of new projects.

Actively lead and sponsor continuous improvement projects.

Actively mentor and ensure team members on-the-job training are executed timely.

Ensure team member competency assessments are up to date.

Facilitate and/or function as a trainer for trainings related to department.

Demonstrate precise decision making and to make changes to operations support production schedule to continue to support business.

Assume accountability on 5S housekeeping are upkeep and monthly 5S audit are executed timely

Assume accountability on monthly equipment cleaning are executed timely.

Assume accountability on team members complete individual required training on time.

Assume accountability to ensure sufficient shift strength to support shift operations.

Assume accountability to review team manpower and trigger replacement (If required)

Assume accountability to conduct interview and select the best possible candidate for the team

Assume accountability on team members to carry out work in a safe manner; take accountability on all safety issues and risks.

Assume accountability on recognition and disciplinary responsibility for all team members

The individual will manage equipment and support facility related projects by

Prioritize and ensure shift target are met to support the business in compliance with EHS and quality attributes.

As a Subject Matter Expert (SME) or sponsor for improvement projects

Assume accountability on all WDL/cross functional projects are executed and closed timely

Assume accountability on timely raising and closure of Corrective Work Orders in the C3ME system

Assume accountability on timely raising and closure of Trackwise Events

Assume accountability on change over activities are executed timely

Staff Technical Training and Development

Ensure team members meet and maintain training requirements

Provide leadership and coaching to team and supervisors

Assume accountability for talent identification and development

Assume accountability on technical training are provided for team member

Assume accountability on development training material

Assume accountability on team member has documented their personal development plan

Provide annual performance self-assessment on development plan

Responsibility to adhere to any applicable EHS requirements.

Commitment to a fair and respectful relationship to others and behavior in accordance with Company's Code of Conduct.

Any other duties as assigned by Supervisor/Manager.

Education and Experience Requirements

Degree in Biomedical Sciences / Chemical Engineering or related with minimum six years of relevant experience in the biotechnology, pharmaceutical industry

Diploma in Applied Chemistry / Biomedical Sciences / Chemical Engineering / Food Science & Technology / Biologics & Process Technology / Chemical & Pharmaceutical Technology/ Food Science & Nutrition / Molecular Biotechnology / Biotechnology / Chemical & Biomolecular Engineering / Pharmacy Science or related with minimum eight years of relevant experience in the biotechnology, pharmaceutical industry

Nitec in Biotechnology / Chemical Process Technology or related with minimum ten years of relevant experience in the biotechnology, pharmaceutical industry

Familiar in transactional processing in ERP and bar-code operations

Preferably Experienced in Cold Chain Management

Experienced as a Lead or Supervisor in a GMP Manufacturing facility required

Experienced in executing moderate to complex schedules preferred

Proven organizational and time management skills

Takes personal accountability and initiatives in self-development plan

Acts as a delegate to the manager and conduct team activities in his/her absence

Demonstrates appropriate level of adaptability, maintains positive outlook, and demonstrates composure under pressure.

Ability to wear personal protective equipment such as safety glasses/goggles, gloves and safety shoes

Ability to gown and gain entry to biotechnology/pharmaceutical manufacturing areas.

Ability to lift, pull or push equipment requiring up to 20kg

Able to work in cold environment (2 to 8 deg)

Key Skills and Competencies

Proficient in Warehousing, Logistics and Inventory Management.

In depth understanding on regulatory (FDA, EMA, HSA, etc) requirements

In depth experience in ERP/control systems applications

In depth knowledge of the use of GEMS, C3ME, change Control Management System (CCMS), Trackwise and all software related to responsibilities

Exhibit excellent leadership behavior

Ability to work under pressure

Excellent problem solving skills, strong display of self-motivation

Excellent leader/team player with hands-on attitude

Excellent communication skills across all levels throughout the organization

Excellent analytical and problem solving skills

Excellent analytical skills with knowledge of Lean/Six Sigma will be added advantage

Excellent business acumen

Excellent interpersonal skills and ability to work in a team environment

Demonstrate excellent continuous improvement behavior

Demonstrates excellent awareness and commitment to cGMP and EHS

Demonstrates excellent people development behavior

Notice to Employment / Recruitment Agents:

Employment / Recruitment agents may only submit candidates for vacancies only if they have written authorization to do so from Shire, a wholly-owned subsidiary of Takeda's Talent Acquisition department. Any agency candidate submission may only be submitted to positions opened to the agency through the specific Agency Portal. Shire, a wholly-owned subsidiary of Takeda will only pay a fee for candidates submitted or presented where there is a fully executed contract in place between the Employment / Recruitment agents and Shire, a wholly-owned subsidiary of Takeda and only if the candidate is submitted via the Agency Portal. Candidates submitted or presented by Employment / Recruitment Agents without a fully executed contract or submitted through this site shall not be deemed to form part of any Engagement for which the Agency may claim remuneration.

Job ID

SR0042609
Skills Are you seeking an entry level career opportunity at a world class Industrial Microbiological Testing Laboratory? Are you looking for a role, which provides you with the ability to learn while develop your skills in a team-oriented environment?
If so, you have come to the right place.
We are seeking a highly motivated individual to join our company. This position is an excellent opportunity for the right candidate to advance Read more
his/her career in a laboratory.

Responsibilities:

Prepare media/reagent for lab use
Perform quality control checks on media, work environment and equipment
Maintain a clean and orderly lab environment
Register samples using the Laboratory Management System (LMS)
Assist in other admin duties


Requirements:

Nitec/ Higher Nitec, GCE 'N"/"O" level
Language: English and Mandarin (for liaison with Mandarin-speaking clients)
Keen interest in working in a laboratory
No experience is required as training will be provided
Acts with integrity
Skills

</p>

Job Description

OBJECTIVE

Provide independent assurance on the design and operating effectiveness of internal controls to contribute to the enhancement of corporate value

Provide advice on controls to enhance efficiency and effectiveness of organizational operations and to mitigate and raise awareness of relevant risks

Assist in the execution of the global audit strategy, including planning and execution of US SOX testing of key cycles

Responsible for managing mid-size or moderately complex audit projects Read more
and activities in Japan and Asia and globally, where required, including coverage of Compliance, Financial, and Operational risks.

RESPONSIBILITIES

Leading and performing mid-sized and moderately complex audit activities both directly and with the assistance of third parties. These activities include, but are not limited to, defining scope, writing RFPs, planning budgets, setting timelines, obtaining necessary resources, managing and directing internal and external audit team members and facilitating successful project execution;

Assist in the execution of the annual risk assessment and the three years Audit Plan;

Provide management with valuable recommendations and insights to strengthen Takeda's control environment;

Reviewing, finalizing and delivering audit reports; communicating audit findings;

Working with third-party vendors, including reviewing qualifications, assessing and revising proposed audit work plans, coordinating the review of documentation;

Identifying current audit and compliance trends by maintaining knowledge and understanding of accounting and audit standards, regulatory issues and industry updates;

Building external networks and internal relationships with cross-functional areas to build business acumen and to help enhance the brand of Group Internal Audit;

Performing ad hoc activities as requested by Group Internal Audit Office Heads;

Supporting other Takeda Internal Audit teams in US and Europe on an as needed basis for either project-based or operational activities; and

Maintain the highest standards of professionalism and independence in the execution of all duties

Moderate travel, approximately 25-50% of total work time, with some international travel required.

REQUIREMENTS

Bachelor's degree (preferably in accounting/finance)

Minimum of 6+ years of audit and/or monitoring experience

Knowledge of current compliance issues facing the pharmaceutical industry, including but not limited to fraud and abuse issues resulting from interactions with healthcare professionals and reimbursement by government payment programs.

Experience with the requirements of Section 404 of the Sarbanes Oxley Act

Excellent verbal and written communication skills, including the ability to summarize audit issues, risks, insights and recommendations

Strong organizational and project management skills with proven ability to think strategically, work independently and deliver on complex projects

Highly proficient in understanding processes, risks and controls across multiple disciplines (financial, operational, compliance, IT)

Must be able to prioritize work effectively to meet timelines with proven ability to deliver quality work product across multiple work streams simultaneously

Strong ability to develop and foster positive working relationships with business and corporate staff from various cultures

Proven ability to successfully lead a team of auditors on assignments, enabling team members to establish and achieve goals

Ability to work through ambiguity

Preferred:

Big 4 experience

CPA (or equivalent certification) or CIA, CFE or CISA

Written and verbal communication skills in one additional Asian language (e.g. Chinese, Japanese or other Asian local languages)

Strong data analysis skills and ability to read and interpret data analysis results

Locations

Singapore, Singapore

Worker Type

Employee

Worker Sub-Type

Regular

Time Type

Full time
Skills Agilent inspires and supports discoveries that advance the quality of life. We provide life science, diagnostic and applied market laboratories worldwide with instruments, services, consumables, applications and expertise. Agilent enables customers to gain the answers and insights they seek ---- so they can do what they do best: improve the world around us. Information about Agilent is available at www.agilent.com.

Responsible for performing a variety of technical support duties Read more
in one or more manufacturing areas. Duties may be related to installation, maintenance, repair and support of manufacturing equipment, technical support of one or more production processes, product test and troubleshooting, and technical analyses and problem-solving. Conducts tests, experiments and/or problem resolution associated with components, parts, products or processes/systems. May design and/or build tools.

Determines and develops approaches to manufacturing technical assignments and processes

Responsible for technical duties which require planning and judgment

Solves a broad range of manufacturing technical problems of varying scope and complexity

May require some higher education or specialized training/certification.

Typically minimum of 3 years relevant experience for entry to this level.

Requires complete understanding of general and technical aspects of job.

Agilent is an equal opportunity employer.

Equal Opportunity Employer Minorities/Women/Protected Veterans/Disabled
Skills