Sign in or register for a JobTech account.
Biotech & Pharmaceuticals
jobs

We are looking for passionate customer support representatives to join our rapidly expanding team. You will be responsible for delivering concierge-level, white glove support to our customers and differentiating Twist Bioscience as a biotech industry leader. You'll interact, support and build strong relationships with a wide range of sales staff including account managers, field application scientists and technical support specialists. You'll also support a broad range of customers Read more
who are engaged in ground-breaking genetics research. Your goal is to achieve high customer satisfaction scores, drive loyalty to Twist Bioscience's products, and reinforce the quality of our brand.

Key responsibilities

Respond to and resolve product, service and order inquiries and problems via email, chat and phone by:

identifying the cause of the problem

collaborating with other stakeholders to develop a solution

presenting the solution to the customer

following up to ensure the customer is completely satisfied.

Process sales purchase orders by entering and validating the accuracy of the information provided by customers and sales staff. Resolve any errors effectively and efficiently. Some orders require an advanced understanding of Twist's product line to process.

Provide information and guidance to help customers:

decide which product to buy

navigate and use our ecommerce website

understand the status of their order

Stay current on the status of key account orders currently in the production pipeline and provide proactive updates to internal stakeholders.

Generate sales quotes for sales reps within Salesforce quote to cash system.

Provide guidance on Asia region import / export logistics and compliance.

Requirements and Qualifications

Bachelor's degree, preferably in life sciences or related field.

2+ years' work experience in biotech industry.

2+ years' customer-facing experience.

Excellent verbal and written communication skills.

Attention to detail.

Able to multi-task, prioritize, and manage time effectively.

Strong computer skills, familiarity with Microsoft Office Suite and/or G-Suite, preferably including Salesforce and Zendesk.

Familiarity with Asia region import / export logistics and compliance.

About Twist Bioscience

Twist Bioscience synthesizes genes from scratch, known as "writing" DNA. Just as children learn to both read and write, the next phase of development for the genomics revolution is the ability to write DNA.

At Twist Bioscience, we work in service of people who are changing the world for the better. In fields such as health care, agriculture, industrial chemicals and data storage, our unique silicon-based DNA Synthesis Platform provides precision at a scale that is otherwise unavailable to our customers.

Twist Bioscience Corporation is an Equal Opportunity Employer. Twist Bioscience Corporation provides equal employment opportunities to all employees and applicants for employment without regard to race, color, religion, sex, sexual orientation, gender identity, national origin, age, disability, genetic characteristics, or any other category protected by law.
Skills Agilent's Life Sciences Group (LSG) is creating the tools and technologies that are changing the way we understand the world of our customer. Through a comprehensive set of lab productivity and total workflow solutions, LSG helps scientist advance basic research unlock the genetic causes of disease and accelerate the discovery and development of new drugs. Agilent's life sciences business addresses the needs of academic, institutional and pharmaceutical scientists Read more
in the areas of genomics, proteomics, metabolomics, bioinformatics, and pharmaceutical analysis. LSSU's instruments, advice, software and services solutions optimize our customers' workflows in the collection, purification, detection, quantification, characterization and production of DNA, RNA, proteins, other organic molecules and their metabolites.

Manufacturing Engineer takes the product ownership inside Order Fulfillment, and is responsible for managing product performance; redesigning product to enhance quality and performance; developing manufacturing and test processes for new product introduction; resolving internal and external quality issues on a daily basis to ensure on time delivery of highest quality product; Proactively driving continuous improvement in the areas of responsibility to improve process efficiency and reduce manufacturing cost. The manufacturing engineer may be responsible for developing special solution to meet customer needs, etc.

Key position responsibilities:

Manage Product Quality and Performance (quality, delivery and cost). Lead cross functional team to drive continuous product and quality performance improvement ie. factory yield, DEFOA, warranty/Annual Failure Rate and production efficiency.

Develop manufacturing and test for new product ie. Participate in new product development and responsible for the development of product manufacturing process, assembly fixture/tooling and test system. Design test procedures to optimize test time or troubleshooting.

Provide technical support to day-to-day product issues: As the technical owner, provide technical support to all product related issue, which include customer quality issues, production line trouble shooting, product/part/process change validation, etc.

Maintain compliance to quality standards through proper execution of test methods, procedures, training, qualification etc.

May be assigned as the technical leader to assist operating manager or as project lead for new or current product engineering and improvement ie. equipment and test enhancement, NPI, product transfer, Value Engineering Projects or CPE (current product engineering) projects.

Support and implement the transition of products and manufacturing processes from prototype to full production (NPI) and through the entire life cycle of the product. including influencing the design of the product to ensure manufacturability and conformance with the global supply chain, product test methodology and tester development, enabling prototyping while in the R&D lab, testing the reliability of prototypes and managing the transition into production.

Provide training for cross functional teams to develop talent and build high performing teams.

Collaborate with procurement and material engineering in the specification, sourcing and qualification of materials used in the design and production of Agilent products to meet quality, cost and manufacturability goals.

Other tasks and responsibilities assigned by manager in support of business needs.

Qualifications & Requirements:

Bachelors or Masters Degree or University Degree or equivalent in the field of Electrical & Electronic Engineering. Candidates with Mechanical, Mechatronic Engineering, or Physics qualifications with strong product engineering experience are also encouraged to apply.

Typically 4-6 years relevant experience for entry to this level.

Passionate, innovative, systematic problem-solving and leading on continuous improvement

Experience in mass spectrometry, vacuum system, electronics and test is desirable.

Experience with process characterization and validation using tools such as Cp/Cpk, and Design of Experiments techniques have added advantage.

Experience in product test methodology, test software and tester development are advantageous.

Experience in mass spectrometry working principle and knowledge, vacuum system, electronics and test is desirable.

Knowledge in 6 Sigma / Engineering Statistics (PFMEA, SPC, DOE, Process Capability), Value Stream Mapping, Demand Flow Technology and ISO9001/ISO13485 on Qualification of equipment and Process Validation would be added advantages.

Self-starter and proven track record of results in setting, implementing complex engineering projects and achieving the goals and demonstrated levels of creativity.

Must possess strong engineering and analytical skills.

Strong team player with good interpersonal skill and excellent collaboration, oral and written communication skills.

Ability to multitask, prioritize and work independently.

Equal Opportunity Employer Minorities/Women/Protected Veterans/Disabled
Skills
Job Description

The potential candidate will need to work with multiple internal and external stakeholders. He or she will collaborate with our R&D partners in Singapore, manage suppliers and product builds, to ensure timely delivery of product commercialization milestones.

1 Budgeting and Finance

Report and update project financial status on OPEX and CAPEX for NPI project to tech lead and PMO.

Work with NPI to gather quotes and documents for NPI CAPEX Read more
and track approval and spending.

Ensure all DOs and Invoices are received on time and update into financial expenses report vs budget.

Work with NPI to tack and ensure all in direct material purchased for mass production is converted to direct materials.

2. NPI

Point of contact for procurement and sourcing for NPI.

Coordinate with procurement/sourcing on final vendor selection for mass production and establish the final COGS for NPI.

Vendor RFQ for Engineering, DVT and SVT builds.

Aggressively negotiate prototyping pricing.

Manage and ensure all parts are delivered on time for Engineering, DVT and SVT builds.

Assist program manager and technical lead to monitor and ensure completion

Release of BOM and drawings

Part Qualification

FW release for trial build

Build status

3. Strategic & Productivity

Together with NPI team identify new vendors that offer competitive pricing, value added service, new capabilities with new technology and processes.

Drive 10% reduction in prototyping cost.

Requirements:

Diploma/Degree in Engineering

Good communication and people skills

Meticulous and resourceful

Responsible and ability to work with dynamic teams with diverse background & expertise
Skills
Job Description

Job Responsibilities:

Perform duty of receiving, put away, Solomon system transaction, pick and kit accordingly to customer order compliance to Quality System.

Perform store duties inter alias include picking, packing and or put away of materials and parts, data entries, support cycle count etc.

Cross-trains within Distribution and other functions, when needed, to ensure flexibility and capacity.

Pick and Pack finished goods and accessories, data entries, and or Perform the duty Read more
of receiving, checking, counting and storing of materials & parts and data entries according to the work instructions.

Issue of materials and parts to end-user or production (where required) according to the purchase order or the material requisition form.

Releasing of cargoes to forwarders.

Supporting Cycle Count and Filing of documents.

5S house keeping and compliance to Safety.

Participate in ISO, EHS, 5S and QSR activities and ensure compliance to all requirements and all aspects of environmental, safe materials handling, storage, precautions, and proper attire.

Ensure that systems and procedures within the department are in compliance with ISO9001, ISO13485, QSR 21CFR, ISO14001, OHSAS 18001 and WHO Good Distribution Practice.
Skills
Job Description

Job Title:

Field Service Engineer

Req. Number:

91373BR

When youre part of the team at Thermo Fisher Scientific, youll do important work, like helping customers in finding cures for cancer, protecting the environment or making sure our food is safe. Your work will have real-world impact, and youll be supported in achieving your career goals.

Responsibilities:

Provide on-site installation, validation and commissioning of instruments.

Perform on-site troubleshooting, service and repairs.

Provide high level technical support Read more
to external customers at their location.

Provide on-site customer training.

Interface with cross functional work teams such as field applications, customer support/services, product management and marketing/sales.

Develop Service Technical documentation.

Create and maintain service information in the company enterprise database.

Timely and professionally handle field service calls and issues arising from the field service visits.

Timely complete and submit all required paperwork.

Communicate with the customer to ensure satisfaction and implement any necessary corrective actions.

Requirements:

Hands-on service and troubleshooting skills.

Good verbal & written communication skills.

Effective oral and written communication skills.

Educational Qualification:

A Diploma or a Bachelors Degree in engineering or a related filed, with 2-3 years of hands-on service and troubleshooting experience.

At Thermo Fisher Scientific, each one of our 70,000 extraordinary minds has a unique story to tell. Join us and contribute to our singular mission enabling our customers to make the world healthier, cleaner and safer. Apply today http://jobs.thermofisher.com

Thermo Fisher Scientific is an EEO/Affirmative Action Employer and does not discriminate on the basis of race, color, religion, sex, sexual orientation, gender identity, national origin, protected veteran status, disability or any other legally protected status.
Skills

Temasek Life Sciences Accelerator (TLA), a joint venture between Temasek Life Sciences Laboratory (TLL) and Vertex Venture Holdings Ltd, is a private equity and venture capital company that catalyzes life sciences innovations originating from or uses TLL's advanced science and IPs into promising early stage companies.TLA focuses on commercializing inventions and growing startups in 3 key areas – agri-food technology, industrial and synthetic biology, and human and veterinary Read more
sciences. Please view www.tla.com.sg for more information.Internship Posting: 1. Full Time Intern – Venture Capital (LOA is Compulsory)The internship will commence immediately in July 2019 and end in December 2019 hence an approved Leave-of-Absence is necessary. Interns will work on:· Research – Economic, markets, sectors, peer groups· Analysis – Quantitative & qualitative· Modelling – Financial, operational· Business Strategy Planning, Investment Evaluation & Structuring· Multi-Sectors / Industries The internship is structured such that the intern will work in small teams to help formulate business plans – including develop commercial strategies, business model formulation, prepare for investor pitches, and support company spinoffs. Applicants must be in their penultimate year and apply for a leave of absence from the university.To be considered, applications must include all of the following -- cover letter articulating why you are a fit for TLA, CV and complete university transcripts. Singapore citizens and PRs only.Required Skills & Expertise: · Business, Accounting, Law, Economics or Strategy student (a Major in Business/Accounting is compulsory)· Self-motivated, innovative, driven and high energy · Intellectually curious and rigorous thinker· Analytical and strong in multi-disciplinary problem solving· Please submit your CV to hr@tla.com.sg by indicating your available start date.
Skills

Position SummaryCandidates will be expected to manage the investment activities of Temasek Lifesciences Accelerator Pte Ltd (TLA) and its associated companies, including companies incubating under TLA's incubator program. Essential Functions· Conduct fundamental research including analysing financial data, public records of companies and developing financial models for forecasting and valuation purposes. · Preparation of investment papers, monthly/quarterly/annual investor reporting (investment performance analysis).· Build relationships with industry contacts, media, investors Read more
and senior management at target companies.· Conduct regular sector research to keep appraised of updated trends and market news/information· Manage the business and investment activities of TLA's incubator program by raising the profile and visibility of TLA and its associated companies.· Monitor and analyse funding trends in specific markets and industries relevant to TLA's focus areas. · Monitor and report on activities and disruptive technologies trends within the start-up accelerators and technology incubation industry. · Undertake other duties and ad-hoc projects related to TLA and, from time to time, its key stakeholders (such as Temasek Life Sciences Laboratory and Vertex Venture Holdings).Requirements· University degree in Finance, Accountancy, Biotechnology, Biomedical Science, Business, Communications, or other Marketing related subjects with at least 5 years relevant experience. · Demonstrated analytical ability across companies, industries, economies and passion for investment.· Excellent communication skills in written and spoken English. · A self-starter and fast learner who is able to multi-task and able to work independently with minimum supervision.· Good report writing, verbal, financial modelling and presentation skills· Team player with good interpersonal skills, attention to detail and focus on delivery.· Astute, resourceful and possess strong analytical skills.· Experience handling legal agreements such as Shareholders' Agreements, Subscription Agreements, Non-Disclosure Agreements would be a plus.Salary and benefits are commensurable to working experience of the candidates with accelerated pay adjustment subject to performance. Benefits include annual leave, medical and flexi-benefits, etc. Interested individuals may send their cover letter and curriculum vitae to hr@tla.com.sg.
Skills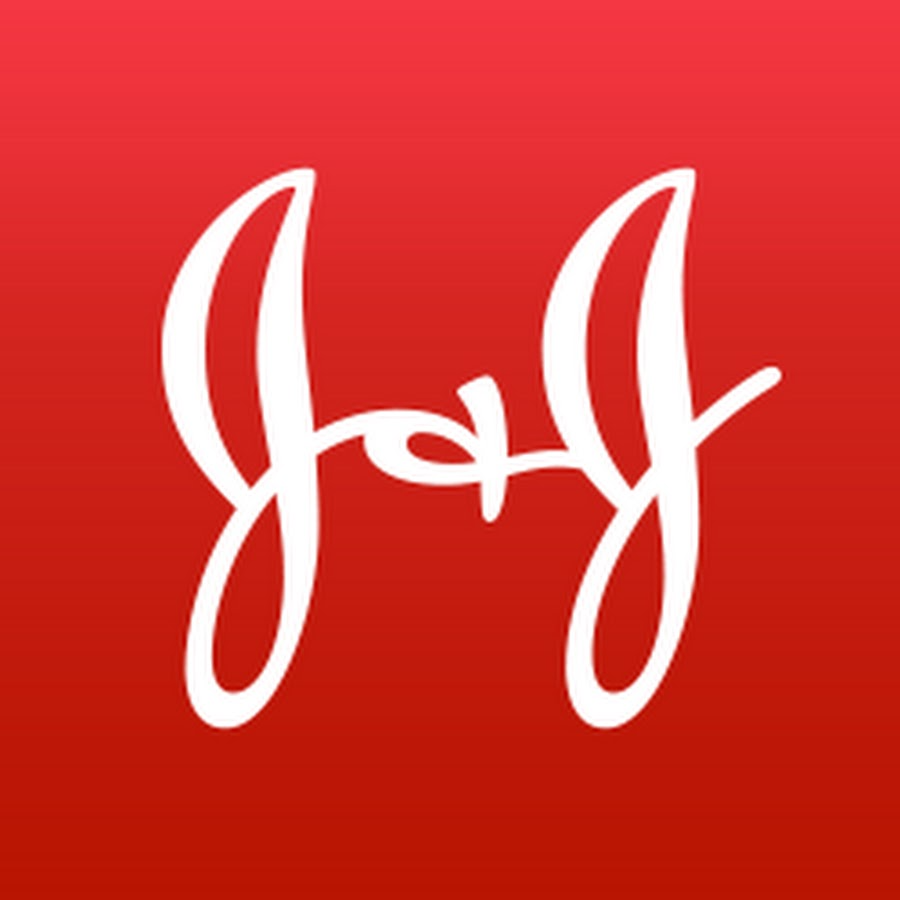 The Quality Executive will assist in the management of the day to day aspects relating to Quality Management Systems and Compliance at MD&D Regional Distribution Center ASIAPAC (Singapore Logistic Hub - SLH).

The Quality Executive owns and implements quality assurance programs designed to ensure effective and consistent processes with established standards.

The Quality Executive works closely with SLH Operations and 3PL to drive timely resolution on Quality related issues.

Duties and Read more
Responsibilities:

Distribution and Inventory Management Processes

- Manage quality in product receiving process (including receiving inspection) with 3PL within the DC.

- Support the inventory management in quarantine cage with 3PL in DC.

- Quality oversight on 3PL product destruction process.

- Lead resolution in non-conformances and discrepancies in a timely manner.

- Coordinate between 3PL, Source co. or Franchise on the monitoring of ambient environment (temperature and humidity as required) and handling of issues according to predefined agreements.

- Support repack, relabeling, over labeling, kitting and reworking operations conducted within the DC.

- Back-up Coordinator for stop shipment/ recall processes within the DC.

Special Processes (Repack-Relabel)

- Support quality management of repacking, relabeling, over labeling, kitted, and reworked within the DC.

- Support the QA release of product repackaged, relabeled, over labeled, kitted, and reworked within the DC.

Quality Management Systems

- Support CAPA, NCR, product complaints, service complaints process and systems.

- Act as a administrator for automated IT platforms for NC/CAPA and audits and change control

- Manage / support records and document management.

- Support training management.Supports Quality audits and related action planning/implementation.

- Perform gap assessment and roll-out of quality programs.

- Support Escalation of quality issues to the management.

- Responsible for the capture and processing of complaints reported to DC (Products and Distribution related complaints)

Compliance

- Support the Quality audits (Internal, External and Supplier) of DCs

- Support the GxP (GMP, GDP) compliance of the DC

Site specific Responsibilities

- Responsible for day to day activities of base business.

Qualifications

- Degree in Science (Life Sciences, Microbiology, etc) / Engineering required.

- Preferably with working experience in Medical Device / Pharmaceutical Industry

- Demonstrated knowledge and experience in quality or operations function.

- Task oriented with proven experience in the delivery high quality work

- Fluency in English language required.

- Good communication skills

- Good work ethic, integrity and respect

- Proficiency in Microsoft Office (PowerPoint) another tools required to develop training materials

- Good analyzing / decision making ability

- Customer (internal and external) centric approach

- Knowledge of Good Distribution Practices (GDP), GxP and validation

- Demonstrated knowledge and application of QSR, ISO9001, ISO13485 and other international standards.

- Knowledge of manufacturing environment is a plus.

- At least 2 years experience in QC or QA Function of any Medical devices or Pharmaceuticals Industry.

Please note: there is a preferred candidate for this position who has been performing in the position under a contract arrangement. The purpose of advertising this role is aligned to our Global posting policy and in the spirit of transparency to identify other potential employees / candidates who may be interested in being considered for this position.

Primary Location

Singapore-Singapore-Singapore-

Organization

Johnson & Johnson Pte. Ltd. (8435)

Job Function

Quality (Generalist)

Requisition ID

1905758372W
Skills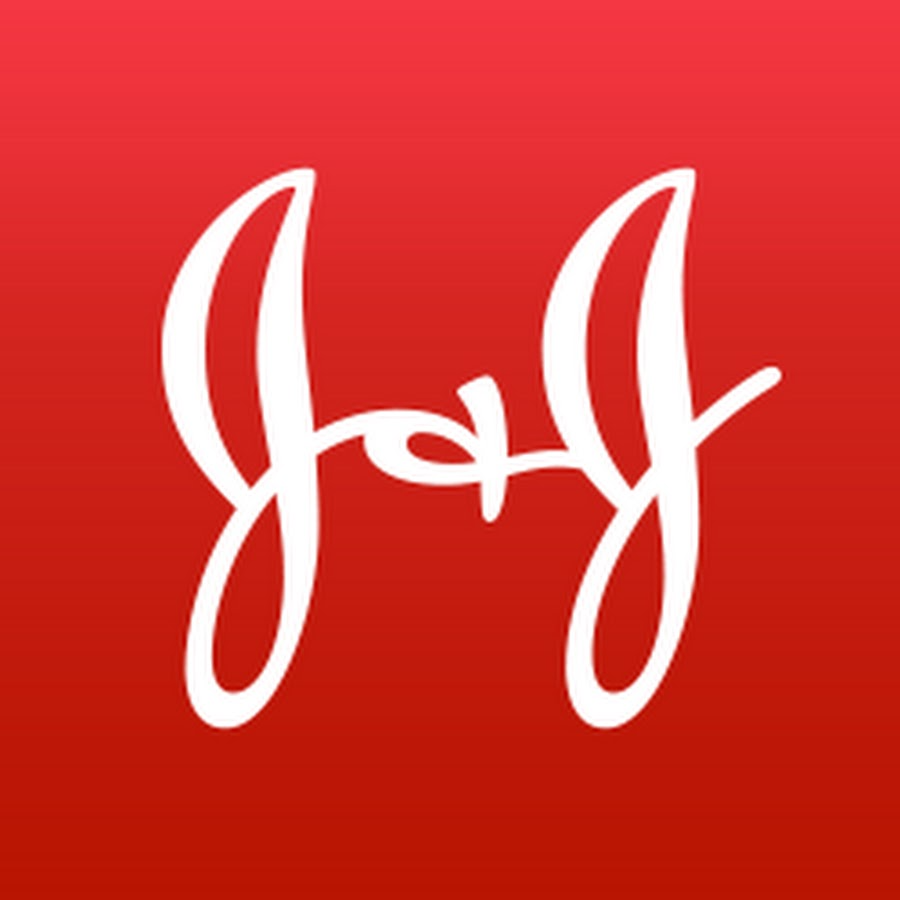 The Marketing Manager AVEENO® Asia Pacific is a key strategic role within the Johnson & Johnson Skin Health Franchise. This is a pivotal role at the intersection of the regional brand strategy and local brand implementation. This position reports into the Director AVEENO® Skin Health Asia Pacific and will be based in Singapore.

The Marketing Manager will assist in development and execution of brand strategy and business planning through Read more
various programs such as new product development, customer sell in support and regional communications adaption all to drive brand revenue, profit and market share. This role will have a strong focus on driving growth in lead market China while also ensuring adaption of regional strategy playbooks and best practices across Aveeno® AP markets. He or she must operate with agility, curiosity and an entrepreneurial mindset to innovate, learn and champion best practices regionally in partnership with the AP Skin Health Regional Leadership Team.

Specifically, the Marketing Manager will:

Assist in development of 3 year new product innovation strategy and pipeline for AP with strong focus on lead innovation market China

Deploy US new products into the region and adapt as needed to ensure success within AP market context and regional innovation strategy

Work with local marketing, internal experts and external partners to craft new insights and validate winning product concepts with AP consumers

Lead new product development process execution in close partnership with local markets, R&D, supply chain, project management, packaging and other functions while delivering on key timeline, financial and internal requirements

Develop forecasts, pricing and marketing recommendations to deliver new products to market

Assist in adaption of US communications strategy to AP in strong partnership with Pacific market

Lead business and competitive analysis to support strategic business objectives, identify opportunities and strategies for growing the brand. Gain local insight / market intimacy with focus on markets representing 80% of volume

Qualifications

A BA degree is required. Masters in Business or with a Marketing specialization is preferred

A minimum of 5 years of progressive marketing experience or a combination of sales and marketing experience is required

Consumer product goods marketing experience is preferred. Beauty experience is a plus

Fluency in Mandarin language is a plus

Experience marketing in a digital world, (i.e., social media, e-commerce, analytics, on-line) is required

Candidates must have good communication and influencing skills, be able to work in a team environment, and be customer/market oriented

Ability to work within and lead a cross functional team required

Strong business analytics, consumer insights development, understanding of core marketing levers and advertising experience are required

Must possess demonstrated leadership and delivery of consistently strong results

Primary Location

Singapore-Singapore-Singapore-

Organization

Johnson & Johnson Pte. Ltd. (8435)

Job Function

Marketing

Requisition ID

1905758821W
Skills Roles & ResponsibilitiesLonza Singapore is currently recruiting for a Lead Maintenance Engineer based at our Tuas site. As an integral part of the Maintenance Engineering team, you will be responsible for ensuring all plant equipment are maintained and in qualification state for maximum plant availability at all times. What can you expect from this role? Ensure availability of plant assets by determining work priorities; initiating, coordinating, and enforcing Read more
maintenance program; procedures and personnel policies to prevent production downtime. Ensure all routine planned repair/replacement & maintenance activities under the Maintenance team are completed on schedule. Support plant modification proposal by providing guidelines input on maintenance implications. Support CAPEX project and commissioning activities e.g. Input on equipment spares management needs, lift cycle cost analysis, etc. Develop a team of competent staffs through coaching, mentoring and training by having in place a skill competencies development and appraisal program so as to strengthen the technical expertise and capabilities. Work with cross functional teams in routine cGMP system/equipment re-qualification activities. Manage external service providers to provide safe, quality and cost effective works. Provide a safe and lean operating environment by complying to all essential statutory and cooperate requirement to protect our employee & contractors, equipment and the environment. Ensure all work activities are carried out according to site SEHS procedures; and in comply with global SEHS procedures/standards. Ensure audit readiness by complying with effective standards, regulatory/statutory and cGMP requirement to prevent major compliance observation. Ensure CAPA is in place for any deviations to prevent future recurrence incident. Provide cost-effective solutions in the upkeep and enhancement of plant asset life. Drive continuous improvement by providing recommendation and initiative to promote asset reliability and maintenance/calibration excellent to enhance equipment/system/process robustness. Contribution to site Maintenance excellent program Requirements Diploma or Bachelor's Degree in Engineering Minimum 6 - 8 years' relevant experience in maintenance of manufacturing equipment, preferably in Biopharmaceutical or Petrochemical facilities Good understanding in process equipment design and operation Strong problem solving ability, troubleshooting and analytical skills Strong written and oral communication skills
Skills