Sign in or register for a JobTech account.
Biotech & Pharmaceuticals
jobs
The incumbent
Responsible to perform order processing thru SAP & other inhouse system, coordination with other departments and external parties for material and finished products receiving, sampling, storage and issue of raw materials, packaging, intermediate, and finished goods in the site business based on established Good Manufacturing Practices and Standard Operating Procedures.
Key Responsibilities:
Timely and accurately to perform transaction in SAP and update of the inventory records in order to Read more
facilitate the receipt of material and finished products, issuing & Dispensing of material to production and shipment preparation and loading:
To perform SAP goods receipt and issue of raw materials, intermediate, finished goods and packaging materials as per SOPs
To perform inventory record update of storage of raw materials, intermediate, finished goods and packaging in the warehouse accordance to designated areas.
Maintain the proper documentation record for inbound freights (invoicse, packing list, DO etc) as required for global trade control requirements.
To facilitate documentation for the dispensing of raw materials and proper dispatch of finished goods as per SOPs
Coordinate with forwarders / vendors for on time trucking out of empty containers / bulk tankers
Coordinate with external warehouse (Logistics Service Provider) for storage, transportation and posting of inventory transaction on timely manner.
Maintaining of department documentation and SOPs as applicable.
Actively participate in the department meetings/ activities with keen focus on continuous improvements.
Conduct cycle counting
To perform cycle counting and investigate if any discrepancy and to take the necessary corrective action in order to maintain accuracy of physical inventory
Others:
Managing of purchase orders thru Ariba
Perform general administrative duties in the warehouse
Any other duties assigned by the supervisor for Supply chain and Warehouse team
#LI-PFE
Pfizer is an equal opportunity employer and complies with all applicable equal employment opportunity legislation in each jurisdiction in which it operates.
Logistics & Supply Chain Mgmt
Skills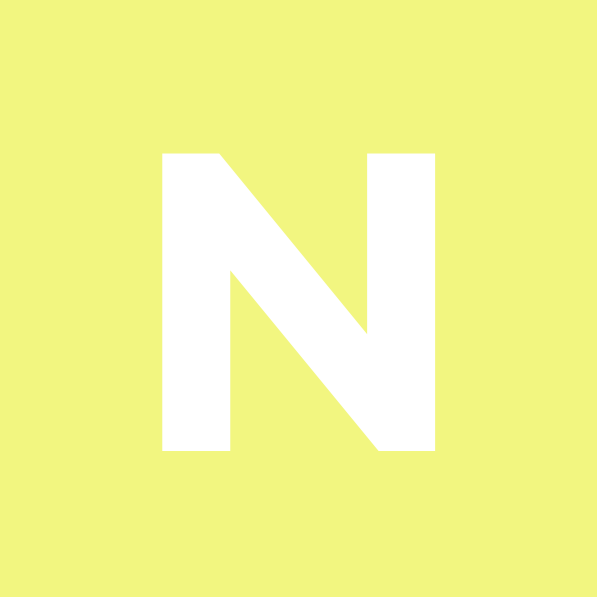 Position Title

Specialist - QA Ops

05-Jun-2020

Job ID

296723BR

Job Description

Participate/Support network governance meeting (as required) and team tiered process to monitor/detect/act on anomalies to key site quality KPIs and continuous improvement.

• Perform and be responsible in ensuring Batch record review and release (manufactured materials – for

authorized person only) is in full cGMP compliance to regulatory and Novartis Quality Standards

• Provide support in ensuring a smooth manufacturing operations, in handling deviations/capa, change

control, Read more
complaints, customer management, escalation, recall etc are in full cGMP compliance to

regulatory and Novartis Quality Standards

• Provide support in ensuring success to new product launches or transfer and product lifecycle

management are in full cGMP compliance to regulatory and Novartis Quality Standards (Eg: Product

Transfer, Process Validation, Ongoing Process Verification, Annual Product Review Process etc)

• Provide support to be inspection ready and supporting internal Novartis or Health Authority audits/responses.

• Provide support (Review/Approval) of GMP Record/Document in ensuring compliance to regulatory and Novartis Quality Standards.

• Any other task/duties assigned by Line Manager

Minimum requirements

•BSc or MSc and related work experience in Pharmaceutical GMP manufacturing (Biotech preferred). Diploma holders can be considered with additional years of work experience

•3 to 5 years relevant experience in pharmaceutical manufacturing in providing operational QA oversight, supporting audits or new product launches/tech transfer.

•Good Knowledge in cGMPS, Pharmaceutical Manufacturing operations, Deviation Management, Change Management, Risk Management and Product Release

Job Type

Full Time

Country

Singapore

Work Location

Singapore

Functional Area

Quality

Division

Novartis Technical Operations

Business Unit

NTO QUALITY

Employment Type

Regular

Company/Legal Entity

NOV SINGAPORE PHARMA MANUFG

Shift Work

No
Skills Job Descriptions
Maintain reception area and receiving guests and visitors
Manage meeting rooms for training and staff communication sessions
Answer, screen and route incoming calls in a timely manner
Manage incoming and outgoing mails and couriers
Order, replenish and keep track of beverages, stationery and office supplies
Maintain office access system including issuance of entry pass for staff and visitors
Prepare onboarding and off-boarding activities such as photo desk plates, staff pass etc
Verify staff clocking Read more
captured in Time Management System
Create Purchase Requisition in SAP and E-procurement requests for General Services and other Services/Business Units
Maintain Fire Register to ensure staff listing is up to date
Assist in ad-hoc duties, projects and activities as and when assigned

Job Requirements
Minimum GCE "O" Level or equivalent with credit in English and Mathematics
Minimum 3 years' working experience in related field
Good communication and organisational skills
Proficiency in MS Office applications.
Knowledge of SAP is an added advantage
minimumYearsExperience : 3
[CANDIDATES WHO REQUIRE WORK PASSES NEED NOT APPLY]
Skills
The Senior Planner

coordinates the planning team to ensure project is kept on track in regards to time

and budget. This role requires the effective co-ordination of activities of the

various interfaces internal (Engineer, Procurement, Construction) and external

(Owner, Vendors, Sub-contractors) and recommends any action as may be necessary

to complete projects.

What are

my job responsibilities?

Act as a focal point for engineering,

procurement and construction discipline leads regarding project control

issues

Coordinate with

Vendors/Subcontractors to consolidate reports and Read more
identify

gaps/opportunities.

Be particularly

diligent in identifying and reporting to Project Management potential

risks in all phases of the project

Ensure that the

schedules and systems are integrated to measure, trend and forecast the

work, and are in place and managed

Contribute to the

change management process, identifying, analyzing and reporting schedule

impacts to the project

Update the

proposal schedule to indicate specific milestones agreed upon in the

Contract

Manage internal

planners project team to prepare and maintain engineering, procurement and

construction schedules at varying levels of detail

Ensure scheduling

alignment among Engineering, Procurement, Construction and Commissioning.

Deliver weekly and

monthly project reports

Ensure that

planning tool are set up and maintained in line with project schedules

Periodically update

schedules to include scope changes, latest progress and delivery

information

Assist with

development of Design Change Note by highlighting impact on schedule and

assist with related tracking and re-baselining effort

Obtain

deliverables and drawing lists and updates from disciplines and distribute

compiled reports

Develop and distribute

project curves of progress, cost and manpower, including planned, actual

and forecast figures

Interface with

internal and external stakeholders as per Project phase and requirements.

How can I qualify for the role?

Bachelor's in Engineering with minimum 10 years' experience in project control mainly on Oil

& Gas Projects

Have a broad Project Control Experience, not

restricted only to planning

Project experience

on FPSO and EPC project is preferred.

Full proficiency

on Primavera P6 (including resource loading)

Proficiency in

Microsoft Office suit.

The project site

is located at China and therefore, candidate who could converse in English

and Mandarin is preferred.

Travel to Site in

China as per Project phrase and requirement.

This is a contract employment for 2 years

Organization:

Siemens Energy

Company:

Siemens Energy Pte Ltd

Experience Level:

Mid-level Professional

Job Type:

Full-time
Skills Responsibilities:

Prepare invoices, and provide to customers through multiple channels (mail, e-mail etc.).
Issue customer account statements.
Maintain customer master records, and update customer account information.
Answer and resolve any queries received from customers regarding billing.
Send reminders, and contact customers for payments as assigned.
Assist with other administrative tasks as required.

Required Skill(s)

Candidate must possess minimum A-Level, LCCI diploma or higher;
At least 1 year(s) of working experience in a related field is preferred;
Excellent time management and Read more
organizational skills;
Proficient in MS Office is a must;
Proactive and mature working attitude;
Ability to communicate with our mandarin speaking customers and;
Able to work 5.5 days with alternate Saturday off;
Fresh Diploma graduate are welcome.
Skills
Do you want to contribute to the future of

healthcare? As Siemens Healthineers values those who dedicate their energy and

passion to this cause, our company's name is dedicated to our employees. It's

their pioneering spirit, blended with our long history of engineering in the

ever-evolving healthcare industry that truly makes us unique as an employer.

We offer you a flexible and dynamic environment and

the space to stretch beyond your comfort zone in Read more
order to grow both personally

and professionally. Sound interesting?

Then come in and join our global team as

Intern, Software

Development

to experience working in the Singapore team to work

on digital healthcare projects. A minimum commitment of 6 months is

required for this internship.

Your mission and responsibilities:

Help

implement systems for data collection, analysis and visualization for

healthcare applications

Work with

project team on system integration, testing and debugging

Work with

collaborators to collect data for internal projects

Help with management

of documents (manuals, agreements, etc.)

To find out more about the specific business, have

a look at https://www.healthcare.siemens.com.sg/

Your qualifications and experiences:

University students (or graduates) in computer science, data

science, engineering, statistics, applied mathematics or a related subject

Your personality and skills:

Have strong interest in working in the healthcare

industry/hospitals

Have good knowledge of the inner workings of computer

Knowledge of two or more programming languages

Preferably some knowledge of databases

Being part of our team:

Siemens Healthineers is a leading global medical

technology company. More than 48,000 dedicated colleagues in over 70

countries are driven to shape the future of healthcare. An estimated 5 million

patients across the globe benefit every day from our innovative technologies

and services in the areas of diagnostic and therapeutic imaging,

laboratory diagnostics and molecular medicine, as well as digital health and

enterprise services.

Your cultural fit:

Our unique team spirit arises from embracing

different perspectives, open debate, and the will to challenge conventions.

Change is a constant aspect of our work. We aspire to lead the change in our

industry rather than just react to it. That's why we want you to seek,

implement and celebrate your best ideas.

Organization:

Siemens Healthineers

Company:

Siemens Healthcare Pte Ltd

Experience Level:

Student (Not Yet Graduated)

Job Type:

Full-time
Skills
We are looking for a Senior Commercial Project Manager (CPM) to join us in our Gas and Power Division for our E-House & Module business, specifically to be the CPM and World Project Controller for the MERO 3 project.

The oil and gas industry demands field-proven power and compression solutions that ensure safe operations, enhance installation efficiency, minimize downtime, and address space constraints. To meet these demands, EHM draws Read more
on Siemens' decades of experience to offer highly reliable plug-and-play modules and integrated next generation solutions for power generation; high-, medium-, and low- voltage (HV, MV, and LV) power distribution; and compression for both offshore and onshore applications. Designed, pre-fabricated, and pre-tested in-house, our solutions are tailored to clients' specific needs.

What are my job responsibilities?

•Commercial project manager for cross-organizational/cross border major construction projects (A/B)

•Supports the PM in managing and optimizing targeted financial results (e.g. project gross profit, cash flow, assets and financing instruments)

•Supports the PM in identifying, evaluating, assessing risks & opportunities, strategies and response activities and ensures correct methodology for evaluation of risk and opportunities as defined, e.g. in FRG, PM guide

•Ensures the accuracy of cost and pricing calculation as well as overall project books and records, incl. recording of such in appropriate systems, e.g. SAP

•Prepares commercial documentation for regular project status meetings and ensures the accuracy of the commercial project data

•Actively performs asset management, initiates invoicing according to project progress and contractual terms and ensure proper payment allocation (onshore/offshore/consortium)

•Supports the PM in identifying, minimizing non-conformance costs and establishing an appropriate reporting structure; supports the implementation of lessons learned into own project and the organisation in general

•Manage the risks, contracts and claims, ensuring compliance with LoA guidelines for commercial aspects, e.g. risk management process

•Leads (commercial) project members to act according to the Business Conduct Guidelines and establishes a culture of trust and integrity (e.g. adherence of tax regulations, delegation of employees, ICFR, Signature rights, segregation of duties, ECC, EHS)

•Agrees targets and work packages with commercial project staff, delegates defined commercial responsibilities and authority

•Ensures efficient communication with all relevant internal and external stakeholders, i.e. HR, Quality Management, EHS, customers, suppliers, consortium partners

•Actively gathers information on customer, strategies, requirements and targets regarding commercial aspects

What do I need to qualify for the role?

•Experience as Commercial Project Manager for major international construction contracts including extensive experience in the financial management of complex projects with responsibility on project results including budget, financial management of risk, opportunities and claims

•Experience as commercial project manager in cross-organizational major projects

•Experience in optimising project profitability, cash flow and assets together with the project manager

•Several years of experience in different finance related functions, e.g. order processing, project controlling, accounting

•Certified Senior Commercial Project Manager desirable (with internationally recognised certification)

•Leadership experience in projects working with diverse stakeholders both internally and externally

•Experience in conducting contracts/order negotiations with regard to commercial aspects

•Experience in leading a small commercial team

•Strong communicator and can demonstrate good stakeholder management

•Has experience in communicating with customer's high seniority commercial representatives and in managing resolution of commercial issues

•Good command of SAP

Organization:

Siemens Energy

Company:

Siemens Energy Pte Ltd

Experience Level:

Experienced Professional

Job Type:

Full-time
Skills
Do you want to contribute to the future of healthcare? As Siemens

Healthineers values those who dedicate their energy and passion to this cause,

our company's name is dedicated to our employees. It's their pioneering spirit,

blended with our long history of engineering in the ever-evolving healthcare

industry that truly makes us unique as an employer.

We offer you a flexible and dynamic environment and the space to

stretch beyond your comfort zone in Read more
order to grow both personally and

professionally. Sound interesting?

Then come in and join our global team as

CS Regional Support Specialist,

Syngo (2 years contract) .

You will be

responsible for 1st and 2nd level incident support and maintenance for

RIS/PACs/ Advanced Imaging related functions via telephone, ticket system,

e-mail, remote access and/or onsite to local service personal mainly in the

Asia Pacific time zone

Your mission and responsibilities:

·

Participate in the introduction of new products

within the region, if requested and demonstrate high degree of technical

expertise of designated Siemens Healthineers imaging or diagnostic products.

·

Receive telephone, email, online chat, and GSMS

notifications and take necessary action by using problem solution techniques,

setting priorities and as required, follow the complaint handling and

escalation guidelines with prompt attention to internal and external requests,

to escalate problems to HSC.

·

Analysis of the incident working closely with

local service engineer, Siemens Remote diagnostics, data collection (eg savelogs),

and the knowledge database submission to HSC/BU for possible solution after

studying trends & summarize complex issues.

·

Take necessary action and document all

correspondence and actions taken according to the GDP guidelines and Quality

Management system. This is a mandatory regulatory requirement subject to

internal/external audit for quality.

·

Responsible for customer satisfaction of the

modality, demonstrating proactive attitude and actions to optimize performance

and their perception (e.g. proactive checking of high "cost

instruments" and developing specific action plans). Develop and maintain

relationships with top customers and opinion leaders.

·

Understand clearly the escalation process and

know when to initiate escalation to the CS Headquarter Support Center (problem

management) with consideration of the escalation guidelines.

·

On request of the local service organization

perform on-site support, work with CCC Operation Managers on overall regional

TSEs performance in order to help in coaching and training development

opportunities.

·

Contribute to achieving the Healthineers strategy

and principles. Maintain at all times strict practice to Compliance regulations

and Quality Management System of the

company and department. Have full understanding of the Department principles,

PMP for continuous improvement and development.

·

Work closely with CCC and manage/co-ordinate

Hardware vendors where contracted to do so for hardware related topics.

To find out more about the specific business, have a look at https://www.healthcare.siemens.com/services/customer-services

Your qualifications and experiences:

·

Technical or university degree in

electronics/computer science or equivalent in a relevant life sciences subject,

or equivalent education and work experience.

·

Strong attributes and experience in

solving complex problems by using structured solving methods. Experience

software configuration , ideally in a hospital setting for It related user

functions.

·

Knowledge on PC hardware, server, storage

hardware, VMware, virtualization and basic networking

·

Knowledge on DICOM Standard and HL7

·

Proficient in Microsoft Technologies

·

Proficient in Database software like SQL and

Oracle

·

Experience in implementing interfaces for 3rd

party applications.

Your personality and skills:

·

Strong attributes and experience in

solving complex problems by using structured solving methods. Experience

software configuration , ideally in a hospital setting for It related user

functions.

·

Understand the diversity in different

cultures and leverage on the strengths of diversity. Skill in multiple

languages will be an added advantage. Passion to work with people and commited

to deliver best services to customers across the globe

Being part of our team:

Siemens

Healthineers is a leading global medical technology company. More than

48,000 dedicated colleagues in over 70 countries are driven to shape the future

of healthcare. An estimated 5 million patients across the globe benefit every

day from our innovative technologies and services in the areas of

diagnostic and therapeutic imaging, laboratory diagnostics and molecular

medicine, as well as digital health and enterprise services.

Your cultural fit:

Our unique

team spirit arises from embracing different perspectives, open debate, and the

will to challenge conventions. Change is a constant aspect of our work. We

aspire to lead the change in our industry rather than just react to it. That's

why we want you to seek, implement and celebrate your best ideas.

To all recruitment agencies:

Siemens Healthineers does not accept agency resumes. Please do

not forward resumes to our jobs alias, employees or any other company location.

Siemens Healthineers is not responsible for any fees related to unsolicited resumes.

Organization:

Siemens Healthineers

Company:

Siemens Healthcare Pte Ltd

Experience Level:

Mid-level Professional

Job Type:

Full-time
Skills Location :

Singapore

Responsibility

Reporting to the Managing Director, your main responsibility is to support pre-sales pursue and proposal writing, interaction with clients professionally and delivers quality project implementation as well as supports after-sales services.

You will be working with a team of engineers locally and with our regional offices to ensure a highest quality of results in our daily pursue.

To be successful in this role, you would require to have a Read more
personable attitude, willingness to learn, independent with strong problem-solving skills and meticulous in your given tasks.

To be considered for this role you should have:

Tertiary degree qualified, diploma with minimum 3-5 years of industry experience

Previous experience with Siemens Automation Solutions and Products (Project or End-User)

Experience with other control systems such as Rockwell, Schneider, Wonderware or MES platform is also highly desirable

Highly committed and dedicated to tasks on hand and meeting dateline

Industry experience and well connected within the process industry

Computer and networking skills

The Remuneration

Remuneration is negotiable and relates to the skill sets and experiences of the individual.

Successful individual will be offer a competitive remuneration including basic salary, medical, dental, insurances benefits
Skills
Do you want to contribute to the future of healthcare? As Siemens Healthineers (SHS) values those who dedicate their energy and passion to this cause, our company's name is dedicated to our employees. It's their pioneering spirit, blended with our long history of engineering in the ever-evolving healthcare industry that truly makes us unique as an employer.

We offer you a flexible and dynamic environment and the space to Read more
stretch beyond your comfort zone in order to grow both personally and professionally. Sound interesting?

Then come in and join our global team as

Senior Business Development Professional, ASEAN

for

Enterprise Services (ES) & Healthcare Consulting.

As part of our team you will be

responsible for

developing customized solutions for our customers involving technology management, facility design & planning, healthcare consulting & transformation, financing solutions, and digital health solutions

. You will be

key in driving our Enterprise Services business including both Healthcare Consulting and Large Complex Projects within ASEAN and beyond, ensuring the achievement of all key strategic business objectives

.

Your mission and responsibilities:

You will be key to the success of the Enterprise Services and Healthcare Consulting businesses within ASEAN driving customer engagements, as well as, achieving partnership, credibility and trust from customers

You will proactively develop the ASEAN market to enable Enterprise Services and Healthcare Consulting business by creating sales strategies and tactics and driving new projects forward, together with the sales team, country managers, and global support and delivery teams in order to achieve the growth targets set for the business

You are responsible for managing complex, value-based solution offerings with a focus on long term Value Partnerships. You will drive co-creation customer dialogues with both the public and private healthcare sectors in order to be able to design and develop the solutions and customized offerings

You will independently manage project acquisition and leads, lead customer sales activities and processes, both at the customer side as well as internally, to ensure that offerings are created and will lead to establishing long term Value Partnerships

You will have deep understanding of local market conditions and define the corresponding market strategy for the portfolio under your responsibility

You will grow the business and market share, developing the market for new portfolio elements

You work with cross-functional internal / external stakeholders (Business Areas/ Lines, Finance, Legal, Quality, Compliance Legal, Customer Services, Operations and Vendors) as well as the wider global ES community and Regional Headquarter team to offer turnkey proposals

You will ensure a high degree of customer satisfaction to promote trust and credibility

You will maintain expert knowledge of healthcare solutions, asset management, and financing solutions and digitization and apply this to the commercial, clinical and technical context of the proposal

You will support our international consulting practice across South East Asia to help it grow as one of the major strategic healthcare consulting organizations worldwide. By building a powerful network and with your acquisition capabilities, you will contribute to growing the Healthcare Consulting business according to our business targets

You will have direct accountability and oversight responsibility for consulting projects and will be closely and directly involved in delivering these consulting projects. You will oversee the consulting team in solving problems and bringing in new ideas and solutions

To find out more about the specific business, have a look at https://www.siemens-healthineers.com/en-sg/services/enterprise-services

Your qualifications and experiences:

You hold a university degree in either economics, a technical or medical subject and you can show longtime professional experience in customer (sales) projects preferably in the Healthcare/Life Science industry

You have significant sales experience, ideally in large project and/or services sales and you have been responsible for leading customer negotiations. You can show evidence of developing successful customer relationships into tangible business results

You can show a distinctive solution attitude and ideally you already gained consultative selling experience in a multi-cultural environment. You are capable to develop new concepts / solutions and collaborate with business partners based on customer requirements

You have additional professional experience in leading or coordinating international / cross-functional marketing, sales or project management teams and ideally good knowledge and experience of the local healthcare system, economics and understanding of current trends and challenges

Your personality and skills:

You are able to engage with C-level management/ Senior ministry representatives

You can focus on detail with demonstrable analytical skills

You are able to write and communicate persuasive business proposals

You have excellent verbal and written communication skills with problem solving capability

You have excellent organizational and presentation skills

You are creative in thinking and forward thinking

You are a team player

You are willing to travel extensively within ASEAN and possibly also to Europe

You have a "can do"- mentality, a structured work method, strong capabilities to develop new concepts and communicate your ideas convincingly

Being part of our team:

Siemens Healthineers is a leading global medical technology company. More than 53,000 dedicated colleagues in over 70 countries are driven to shape the future of healthcare. An estimated 5 million patients across the globe benefit every day from our innovative technologies and services in the areas of diagnostic and therapeutic imaging, laboratory diagnostics and molecular medicine, as well as digital health and enterprise services.

Your cultural fit:

Our unique team spirit arises from embracing different perspectives, open debate, and the will to challenge conventions. Change is a constant aspect of our work. We aspire to lead the change in our industry rather than just react to it. That's why we want you to seek, implement and celebrate your best ideas.

To all recruitment agencies:

Siemens Healthineers does not accept agency resumes. Please do not forward resumes to our jobs alias, employees or any other company location. Siemens Healthineers is not responsible for any fees related to unsolicited resumes.

Organization:

Siemens Healthineers

Company:

Siemens Healthcare Pte Ltd

Experience Level:

Experienced Professional

Job Type:

Full-time
Skills