Sign in or register for a JobTech account.
Tourism & Hospitality
jobs
An Accounts Officer is responsible for ensuring positive cash flow throughout the hotel through preparing bills and invoices and collecting overdue accounts.



What will I be doing?



As an Accounts Officer, you will be as a critical member of the hotel Finance Team by performing the following tasks to the highest standard:



Read more
Audit the daily revenue figures, supporting reports and vouchers


Verify all revenue sources are accurately posted, and resolve any unidentified discrepancies


Ensure that daily and monthly revenue and settlement reconciliation is prepared on a timely basis


Review upselling incentives


Reconcile and audit rate changes, discrepancies, corrections, voids, discounts, rebates, paid-out, house use and complimentary stays


Audit used gift vouchers etc. and ensure accountability according to hotel standard operating procedures


Prepares daily Accounts Receivable work, including direct bills, group bills, rooms and food & beverage charges


Resolves inquiries related to direct bill by conducting thorough research, listening and extending assistance in order to resolve problems


Investigate credit card charge backs, and resolve guest enquiry


Perform control checks as mandated by Hilton's policies and procedures and SOX requirements


Recommend improvements to processes as required


Assist fellow team members and other departments wherever necessary to maintain positive working relationships



What are we looking for?



Accounts Officer (Accounts Receivable) serving Hilton Brand hotels and vacations are always working on behalf of our Guests and working with other Team Members. To successfully fill this role, you should maintain the attitude, behaviors, skills, and values that follow:


A passion for providing great service


Excellent organisational skills


Strong work ethic with self-accountability for high quality results


Positive attitude and perseverance in the face of challenges and/ or changing circumstances


The ability to work independently and with high integrity


Proficiency with computers and computer programs, including Microsoft



What will it be like to work for Hilton?



Hilton is the leading global hospitality company, spanning the lodging sector from luxurious full-service hotels and resorts to extended-stay suites and mid-priced hotels. For nearly a century, Hilton has offered business and leisure travelers the finest in accommodations, service, amenities and value. Hilton is dedicated to continuing its tradition of providing exceptional guest experiences across its global brands. Our vision to fill the earth with the light and warmth of hospitality unites us as a team to create remarkable hospitality experiences around the world every day. And, our amazing Team Members are at the heart of it all!


EOE/AA/Disabled/Veterans
Skills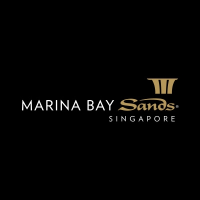 JOB SCOPE Summary of Job Responsibilities The role involves primarily working with the Expansion Project construction team to negotiate and draft construction agreements related to the expansion of MBS, advice on and handle construction related claims and manage disputes resolutions. This will involve providing strategic and other advice and assistance to the construction and procurement teams. Job ResponsibilitiesReviewing, negotiating and drafting of construction agreements relating to the Expansion Read more
Project; Advising the construction team on construction related legal matters including claims for variation and extensions of time claims ("Claims"), and the Building and Construction Industry Security of Payment Act ("SOP Act"); Review draft responses prepared by the constriction commercial team in respect of Claims and Payment Responses under the SOP act and where necessary, drafting responses to Claims lodged by consultants and contractors and Payment Responses; Managing construction related dispute resolution including adjudication claims under the SOP Act; Liaising with the construction team including the Lead Consultant and Qualified Person to ensure compliance by the Company with the relevant construction related statutes and subsidiary legislation.JOB REQUIREMENTSAt least 6-8 years PQE in construction law from a reputable mid to top tier law firm or a well-regarded in-house legal team. Experience in drafting and negotiating construction agreements. Familiar with construction law concepts Be able to advice and manage contractual claims and dispute resolution Be a strong communicator and possess a commercially savvy approach to legal matters. Ability to construct the Expansion Project on a compressed timeline Confident, possess initiative and have the ability to prioritize, multitask and work under pressure.
Skills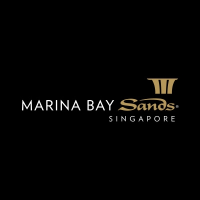 JOB SCOPE Job ResponsibilitiesFacilities Project Management related tasks, including structured network cabling and management in relation to Data Center / ELV operations. Manage and provide overall delivery of projects Manage the IT DCO infrastructure project team and provide issues and risks Manage all the processes used by the team and ensure the processes are compliant Responsible for planning and directing the information processing activities of the team and Read more
coordinate the effective design, implementation, and operation Manage the team to produce quality deliverables according Project Management Standards Manage business requirements received form business and within IT, and work with the project team to prioritize work requested and drive project to completion Manage project timelines and validate project deliverables to meet business objectives Work with other IT teams, suppliers or contractors to deploy quality IT infrastructure Perform people management for the team Manage and provide weekly report to stakeholders. Exhibit quality workmanship on all work and maintain colocation space cleanliness. Liaise with Facilities, Security and Surveillance teams to ensure optimal operation of electricity, HVAC and monitoring environments within Data Centers and ELV rooms. Perform tasks at the direction of supervisor.JOB REQUIREMENTS Education & CertificationDegree in Business or Technology related curriculum preferred Additional experience may be substituted in lieu of a degree Formal training and certification in Data Center Management & Design Formal training and certification in Network Management & Design Formal training and certification in Windows Operating and Linux System Management & DesignExperienceExperience working in a high-pressured 24x7 environment Data center skills such as installing/moving equipment and cabling on a large-scale basis Minimum 10 years hands-on experience with Data Center environment Experience supporting & maintaining a medium to large scale enterprise Hands-on experience with server hardware (HP/IBM/Dell/Cisco) preferred General experience with other infrastructure components (storage, backup) Knowledge of common network layer 2/3 protocols.CompetenciesKnowledge in Data Center design & implementation Troubleshooting techniques Able to handle multiple tasks Good communication skills Organized and detail-oriented Ability to work and lead a team
Skills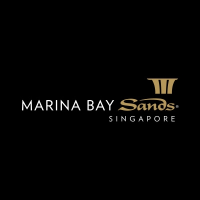 JOB SCOPE At Marina Bay Sands, the Senior Solution Architect works closely with the Solution Architecture team in the realization of Technical domain solutions on compliance projects to fulfill regulation and/or organization compliance requirements. Job responsbilitiesConducting Technical Analysis of the problem domain and outlining the solution architecture. Create the Architectural solution. Works with all IT functions to ensure the solution is covered from inception to Production support – Read more
ensuring the solution is compliant. Creation of Key architectural use cases and ensures Architectural principles are covered in the High level design. Documents the High Level Solution Architecture. Working with the Lead Solution Architect and Director of Solution Architecture to drive the realisation of the architecture into the design detail – where applicable adopting the 4+1 architectural view. Work with the Development team and 3rd parties to ensure the design adheres to standards and that technical changes are delivered on timeJOB REQUIREMENTSHands-on IT professional with full SLDC lifecycle – minimum 7 years' experience Expert knowledge in a specific Technology or Functional Domain (i.e. Data, Applications, etc) Knowledgeable in enterprise architecture- especially covering .Net and Java Enterprise solutions Works closely with the Team members in IT Delivery , IT Operations and IT Central Services Highly experienced in the practical application of Architecture in supporting change and day to day operations. Experience in delivering change within the service Industry, including experience in both large-scale programs and projects as well as smaller-scale change requests. Must include practical understanding of software development lifecycles and methods, including requirements definition and testing in both waterfall and Agile environments. General awareness of business, regulatory and technology change within investment management is essential. Knowledge of software development process methodologies like RUP and / or Agile; Project management skills Ability to communicate with the business clients in non-technical terms Good written and oral communication skills High adaptability to a dynamic changing environment Delivery focused and pragmatic Possess a proven and successful track record in delivering complex IT projects/programs Ability to prepare and give presentations
Skills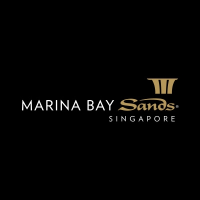 JOB SCOPESupport the Executive Chef / Executive Sous Chef and the team in ensuring the efficient preparation for all aspects of the opening phase of KOMA. To act as a coordination point for communication between Team Members, Executive Chef and Executive Sous Chef. To assist and be involved in the pre-screening and selection of all potential Team Members as directed by the Executive Chef and Executive Sous Chef Read more
To establish grooming standards this adheres the company policies and the industry.Effectively manage and handle all administrative duties for the department with regards to Team Members, payroll, records, scheduling, duty rosters, purchase requests, market list order and recipe costing as per company operating systems. To assist with the receiving, segregating and tracking of all OS&C items as directed by the Executive Chef and Executive Sous Chef To assist Executive Chef and Executive Sous Chef to identify kitchen defects and recording efficiently on a master punch list as per instructed by chef office. To organize kitchen space, working stations and storeroom in the most efficient and professional way putting up basic hygiene and cleaning systems setting up all kitchens for success. To assist Executive Chef and Executive Sous Chef in the elaboration of menus, recipe card and plating guides. To keep track on the new hired employee using HR supporting document and performance appraisal. Be responsible for the food production following the flow from when it gets delivered to the guest plate; be in control of the step by step preparation.Work closely with receiving and purchasing on a day to day operation controlling raw material quality standard.Ensure quality of food items according to the standards in place. It includes ensuring all food items are in perfect sanitary condition, applying "First in First out!" kitchen best practice. Monitor the production of food items to ensure they are in compliance with the prescribed recipes and specifications. Adhere to all the standards of food presentation, production, and portioning controls. Be hand on in the timely pre-preparation before rush hours as well as for the next day "Mise en Place "requirement. Complies and ensures hygiene policies are strictly adhered to a daily basis being relentless checking and controlling cooks applying all standards in place. Uncompromising level of commitment and support to the hygiene manager and executive chef in order to achieve the highest level of food safety requirement in all kitchens. Maintain a high standard of cleanliness and sanitation in and around all culinary work areas and ensure that all colleagues clean their stations after every service. Be responsible ensuring that daily and weekly cleaning are strictly followed. Ensure safe and proper use of equipment at all times and to instruct this to all culinary colleagues. Report to culinary management any maintenance defects using the correct and proper procedures. Provide accurate recipes with appropriate training to the line cooks enabling them to deliver consistent food product. Assist individuals with their job functions and on the job training when necessary to ensure optimum service to customers.Estimates food consumption to schedule purchases and requisition of raw materials. Minimize waste and spoilage to expenses in line with budget. Prepare efficient daily work list and train line cooks to produce mise en place with sense of priority and time management.Assist Executive Chef and Executive Sous Chef in providing all team members with a daily briefing to inform them of particular items, changes in procedures, new operating policies or information deemed to be of general interest. Attend all Sous chef meetings and pass on information to culinary colleagues. Ensures a cooperative and professional rapport is maintained with all external controls. Fosters and promotes a cooperative working climate, maximizing productivity and employee morale. Co-ordinate with main kitchen, pastry and butchery to ensure that there is sufficient supply of high quality mise en place for next shift. Be willing to undertake additional duties and responsibilities of work outside the normal daily/weekly routine but within the overall scope of the position. Constantly provide feedback to the employees on their job performance creating a work environment which valued trust and transparence.Help maintaining high productivity levels through efficient monitoring of duty roster which are relevant to business needs. Organize and plan annual leave in the same manner. Maintain high standards of grooming for oneself and subordinates ensuring good customer relations are maintained at all times, in particular when working in the public areas of the hotel. Able to demonstrate a positive attitude and take pride in one's work. This must be reflected in the product produced for our guests to consume. Ensure that you report to work on time as per culinary department schedules. Report any sickness or absence from work using the correct procedures.Job Requirements:Vocational School or above Culinary Diploma or Certificate Five years managerial experience in a high volume 4-5 star hotel. The candidate should possess a comprehensive and diverse culinary background that suggests a well-developed set of skills in terms of being able to cope in a large, diverse kitchen & restaurant environment Knowledge of Asian and Western cuisines, their preparation and service. Understanding of latest culinary concepts in a broad range of cuisines Knowledge in using computer for administration work Good knowledge on basic accounting and calculation of food costs Excellent logistical, culinary and leadership skills Able to instill safety and sanitation habits Fluent in English, knowledge of additional languages is advantages Willing and able to work shift work Have a well-groomed, professional appearance Work inside and continuously maneuver in and around all areas of the offices as well as the Kitchens
Skills
"Quality in Life" Swissôtel Hotels & Resorts is a distinctive group is a distinctive group of deluxe hotels where we put the emphasis on our people. We strive to provide a motivating and rewarding environment that attracts inspired and talented people who are willing to bring new ideas, use & develop their knowledge to reinvent their career path.


Swissôtel Merchant Court, Singapore is Read more
a luxury hotel ideally located close to entertainment and dining hotspots such as Clarke Quay, Boat Quay and Chinatown. The close proximity of the MRT to the hotel makes Orchard Road, Raffles City, all major tourist attractions and the financial hub at Raffles Place, within easy reach. The 476 guest rooms and suites cater to the needs of the most discerning travellers. The Swiss Executive floors offer luxurious rooms and suites and the Swiss Executive Lounge provides additional luxury and exclusivity. Facilities includes an idyllic pool area with water-slides, an outdoor Jacuzzi, two award-winning restaurants and one lobby bar, a 24 hours Fitness Centre, Pürovel Spa & Sport, a column-less ballroom and seven function rooms. We invite you to be part of the dynamic team!



Job Description


The main responsibilities and tasks of this position are as listed , but not limited to these:

Forecasting of daily FIT, Group and Airline crew demand and tracking of variances.

Analysis, comparison, and monitoring of booking pace amongst the competitive set as well as the city as a whole.

Proactive Analysis, implementation and policing of rooms yielding strategies. Ensuring a consistent hotel pricing/yield strategy across all segments and channels.

Ensuring the communication and dissemination of information to the various operations and support departments is timely, accurate and well orchestrated.

Surveillance of rate loading in all systems and in a timely manner

Supervise all reservations and correspondence prior to arrival date ensuring market code, room rates, special account, travel agent details and special requests are linked and recorded in the correct fields.

Compile historical data of all special and city wide events plus high occupancy periods, group room nights booked, group cancellation, turn ways and reasons for future reference as a comparison tool for budget and forecast.

Monitor price sensitivity via hotel turn ways and implement appropriate actions.

Complete regular analysis of competitor rates in MICE.

To build platforms of communication between Front Office and Reservations with the objective of better information sharing and improving the arrival experience.

Ensure that the "No Show report is fully analyzed and presented to DOSM. No shows must be kept to a minimum and if so the charges must be realized.

Partake and be involved on a pro active basis in all the pre cons and important group movements, e.g. participation in group pace, yield and other related meetings.

To ensure that the arrival and departure information of FIT and larger movements are well communicated in order for operational issues to be better managed.

Develop upselling program and monitor progress / techniques within the reservations department

To ensure that the up-selling techniques within the reservations department increase, Food and Beverage and the Spa facilities are up sold.

Accurate analysis and tracking of market, geographic, channel, key accounts in order to check effectiveness of marketing strategies and performance to budget.

Tracking of hotel's RevPAR growth and penetration versus the competition.

Provide and implement strategies to increase internet bookings via OTA (e-commerce), GDS and Swissotel.com

Responsibility for advertising on OTAs and GDS as and when necessary.

Manage the department expenses, e.g. GDS advertising.

Continuous communication of day to day revenue maximization strategies with the sales, reservations and key department heads.

Create and communicate overbooking policy and adjust according to market mix, daily movements, historical wash and lead times.

Analysis, recommendation and implementation of room packages in order to maximize low/high demand periods.

To analyze the impact of promotional programs

Gathering of relevant marketing intelligence via newspapers, and internet, etc

Chair the bi-weekly Yield Meeting and prepare the monthly forecast for DOSM and GM discussion

Constantly interact on a pro active basis with corporate functional heads (Singapore & Zurich) for alignment and new initiatives.

Involve and contribute in Budget & Marketing Plan

Keep an up to date knowledge of the marketplace/demand generators; companies leaving or entering the market, special projects, city wide and regional events.

To perform any other duties that may be assigned by the Management

Follow the workplace safety and health system, safe work procedures, safety rules implemented at the workplace, procedures including reporting of hazards or incidents

Not engage in any unsafe or negligent act that may endanger yourself or others working around you

Use personal protective equipment provided to you to ensure your safety while working. You must not tamper with or misuse the equipment

Ensure that work areas and equipment under your control is safe and without risk to health and safety

Job Requirements

We are looking for a well organized and creative candidate with excellent communication and interpersonal skills, who is able to display a "passion for perfection" and work in a dynamic environment. In addition, the candidate should possess:

Knowledge of and skilled use of PC and Windows-base software.

Working knowledge of Opera System preferred.

Revenue Management Systems

Minimum 2 years relevant experience in similar capacity with demonstrated track records.

Preferably with relevant experience in a hospitality or hotel sales and marketing setting.

A team player with excellent interpersonal and communication skills.

Outstanding analytical skills

Excellent decision making and leadership skills

Communication and influencing skills

Training skills

Self-reliant and motivated

Extensive experience in all aspect of relationship Management.

Service-oriented with strong desire in achieving total customer and revenue satisfaction.

Reservations & Front Office experiences (mandatory)


Swissôtel Hotels & Resorts

Swissôtel Hotels & Resorts offers broad career development possibilities within a growing international group and competitive conditions of employment.


If you feel you are ready for your next professional challenge, send us your application today.
Skills About us:



Want to join a company on the cutting edge of technology and travel? Want to be part of a fantastic and fun company that's revolutionizing the online travel advertising space?


Built on a decade of expertise analyzing the complete traveler path to purchase, Sojern drives travelers from dream to destination. The company delivered $13B in bookings for its clients to Read more
date by activating multi-channel branding and performance solutions on the Sojern Traveler Platform.


Recognized on the Top Company Cultures list by Entrepreneur Magazine, Sojern is headquartered in San Francisco, with teams based in Dubai, Dublin, Hong Kong, London, Mexico City, New York, Omaha, Paris, Singapore, Sydney, and Istanbul. For more information, please visit www.sojern.com.



The Role:



We are seeking an experienced travel and advertising technology professional who is independent and a passionate go-getter with proven experience in effectively managing sales pipeline and contracting process. Our customers are independent, boutique hoteliers and chains who have a need for our targeted digital advertising solutions.



You will:



Prospect and understand customer business requirements, pain-points and in a clear and concise manner position our advertising solution(s) that is a viable option for customer and Sojern.


Identifying, negotiating, contracting and managing relationships with independent, boutique & chain hotels in assigned team markets.


Inside sales or contracting experience and relationships with independent & boutique hotels preferred.


Prospect and engage qualified leads to bring onto Sojern Travel platform.


Negotiate and secure insertion orders on behalf of Sojern Ltd to achieve set business goals through appropriate commercial terms and advantageous upsell.


Self-starter with proven experience in effectively managing sales pipeline, communicate proactively with manager and clients throughout signup process.


Achieve set monthly, quarterly and annual goals to achieve targeted business goals.


The position requires a positive collaborative individual who can work independently across functions and regions.


Collaborate with customer success manager(s) to monitor campaign success.


Keep abreast of any regional hotel electronic distribution trends: new, emerging or changing.



What you bring to the table:



1 to 3 years of sales experience with industry contacts.


Excellent written and verbal communication skills


Ability to speak English and Filipino preferred


Proven & excellent negotiating skills, understand industry contracts and negotiations.


Proven experience in the Travel Industry specifically hotel and/or ecommerce experience


Ability to work within a highly motivated and success driven team


Ability to communicate at all levels, both internal and external


Ability to multitask, prioritize and manage time effectively


This position will require the ability to travel



Perks:



Culture: Strong core business values, focus on teamwork, vibrant, social and fun environment


Snacks: Variety of snacks in office


Opportunities: Be part of a growing team with training and support to help you grow


Give Back: We give 40 hours a year to volunteer and organize office volunteer programs with local organizations


Competitive Localized Benefits


Ownership: Lead creative and challenging projects


IATA travel discount


Time Off: 20 vacation days per annum



At Sojern, we value diversity and always treat all employees and job applicants based on merit, qualifications, competence, and talent. We do not discriminate on the basis of race, religion, color, national origin, gender, sexual orientation, age, marital status, veteran status, or disability status.
Skills
Located along Orchard Road, and just a short walk from the MRT station, Orchard Hotel Singapore features a half Olympic-size outdoor swimming pool, a life-size chessboard, and fully equipped fitness centre. Its perfect location and choice offerings for business and leisure make for a stay secluded from the hustle of the busy city, whilst Singapore's top shopping and entertainment options are available on its doorstep. Contemporary, yet classic Read more
in style, our 656 tastefully appointed Orchard road accommodation features modern conveniences and Chinese accents, allowing guests to feel truly at home.


Delight in sumptuous dining options at our five dining establishments, namely authentic Cantonese cuisine at one of Singapore's top Chinese restaurants, Hua Ting Restaurant, hearty international and local buffet at The Orchard Cafe gourmet hotpot at Hua Ting Steamboat; and French-influenced bistro fare at Mon Bijou. For wind-down sessions, settle for a tipple at the cozy Bar Intermezzo with live entertainment.


A total of 20,000 square feet of function space is at your disposal, including one of the largest pillar-free ballrooms with LED Walls accommodating up to 1,500 guests.


What is your employer brand story; your employee value proposition?

Our vision is to be recognized as a world leader in hospitality, and we believe that the best way to achieve this is by employing great people to help us deliver service excellence, quality and value to our customers


Employment Benefits

5-day week

Discretionary Bonus

13 Month Salary

Paid Over Time

Free Duty Meal

Medical Plan

Dental Plan

Marriage Leave

Public Holidays Entitlement

Uniform / Laundry Services


Development Opportunities

Coaching and Mentoring

Training Program



Job Description


Reporting to the Front Office Manager & designates, the incumbent will be responsible to:-

Greet and extend hospitality to all guests.

Ensure a smooth and efficient running of the Hotel's operation.

Supervise the activities and manpower deployment of the front office team on the assigned shift.

Support the front desk team on guests' check-in & check-out.

Handle guest enquiries and feedback professionally, to maximize guests' satisfaction

Job Requirements

At least 2 years' of working experience in a similar capacity in the hospitality industry.

Diploma in Hotel Management or equivalent.

Good organizational skills, ability to prioritize workload and handle pressure.

Good leadership with strong interpersonal and communication skills.

Knowledge of Opera System would be added advantage
Skills
Roles & ResponsibilitiesYou will be responsible to provide an excellent and consistent level of service to your guests. The Bell Attendant is responsible to ensure the smooth and efficient running of the Baggage services within the Rooms Division.RequirementsPossess minimum PSLEPleasant disposition and well-groomedAble to work shifts, weekends and public holidays.
Skills

Description



About us


At InterContinental Hotels Group® (IHG) we want our people to feel great about working at IHG, so we give people room to be yourself and ask everyone to 'live' the IHG Winning Ways.


At IHG we want our people to:


• Do the right thing• Show Read more
we care• Aim higher• Celebrate difference• Work better together


Your day to day


To provide a professional and customer focused service to all customers and internal visitors ensuring that their first impression of the company is at the highest standard. Responsible for all pro-active and day-to-day facilities issues, including provision of Reception, Switchboard and Post Room services.



FINANCIAL RETURNS



• Stock control and purchase of core stationery items, company branded stationery, toners for selective printers, newspapers and other products/services, as and when required• Ordering, purchasing and monitoring of snacks and beverage supplies for Living Room and L12's pantry which includes raising of purchase orders and receipting of delivery orders.• Liaison with building maintenance, electrical and renovation contractors, cleaning contractors, fish tank contractor, aircon servicing contractor, equipment maintenance suppliers as well as ensuring that all recycle bins (Nespresso & Santa Fe) are well maintained regularly.• Negotiate with and manage suppliers in the areas of purchases, services, contracts, warranties, and repairs.• Ensure invoice, purchase orders are classified correctly to departments and account codes.



PEOPLE



• Co-ordinate the booking of meeting rooms and maintaining up-to-date meeting room diaries electronically.• Assist in welcoming new hires by preparing staff's access cards, nameplate requirements.• Maintain an up-to-date internal telephone list (on Merlin) and email grouping (*AP Singapore Office Users) for easy reference.



GUEST EXPERIENCE



• Responsible for the effective handling of all incoming calls to ensure that all calls are answered swiftly and professionally and that messages are passed on promptly when required. To provide assistance to the calls and direct them appropriately.• To receive visitors in a professional and courteous manner and inform relevant department of the visitor's arrival timely.• Sorting and distribution of incoming mail, frank and despite of outgoing mails and sending a monthly record of the amount used to Singapore Post; provision of extra postal services e.g. registered/DHL etc; receipt of courier package; ordering and despatch our courier services; provision of all mail collection/delivery service to all departments.• Arrange local courier services ensuring full records are kept of each booking with relevant cost centre details.• Provide assistance for binding, copying and packing bulk packages as and when required. • Day-to-day supervision of the office cleaners to ensure that Living Room and the entire office areas (L13 & L12) are kept neat, tidy and visitor-ready at all times.• Ensure that the Singapore office is presentable, professional looking and provide positive interaction/guest experience.



RESPONSIBLE BUSINESS



• Assist the internal recycling programme by arranging pickups, as and when required.• Act as contact point with Building Management to ensure all emergency procedures, and safety and security need are communicated to the office team.


What we need from you


• Minimum GCE "O" Level certificate• Working knowledge of Microsoft Office• Excellent telephone manner, good verbal & written communication skills• Good interpersonal skills, pleasant and cheerful disposition• Ability to be resourceful and proactive in dealing with issues that may arise• Ability to organize, multitask, prioritize and work under pressure• Reception / Switchboard experience in an organisation with greater than 150 employees
Skills