Sign in or register for a JobTech account.
Tourism & Hospitality
jobs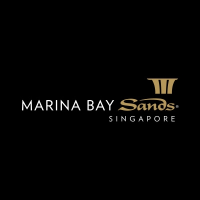 JOB SCOPE Ensuring general compliance of the Company with applicable laws and regulations - in particular the Companies Act and the Casino Control Act; Reviewing, negotiating, drafting general commercial contracts required for an Integrated Resort company including contracts related to entertainment, marketing collaborations, sponsorships, purchasing, sales, museum, venue rental, technology licences, intellectual property licences etc Working closely with key functions within the Company eg Treasury, Finance, Tax, Hotel Read more
operations, Casino operations, Sales, Purchasing, Security, Compliance and HR to resolve legal issues and/or negotiate and conclude agreements; Liaising with regulators to ensure compliance by the Company with the laws of Singapore, including the Casino Regulatory Authority, Monetary Authority of Singapore, Singapore Tourism Board etc Creating legal training materials and conducting legal training for Company employees for risk management and compliance purposes Managing litigation proceedings for the Company and settling legal disputes Conducting reviews and investigations into incidents eg HR related disputes, ethicspoint investigations, non-compliance incidents etc. Providing Singapore law advice and general compliance advice. JOB REQUIREMENTS Education & Certification LLB degree Advocate & Solicitor of the Supreme Court of Singapore Experience Between 2 to 10 years PQE Competencies Able to lead a team of paralegals Strong communication and drafting skills in English In-house experience preferred Investigation skills preferred
Skills BeMyGuest is one of the fastest-growing travel startups in Asia. It has won multiple innovation awards and was named by Fast Company as one of the world's top 50 most innovative companies in 2016. As Asia's largest aggregator of attraction, tour and activity products, they are designers of innovative tech solutions tailor-made especially for Asia's unique experiential travel ecosystem.

We are looking for a Customer Service Executive to join Read more
our international team at our Singapore HQ to assist our suppliers and distribution partners in their booking journey of tours and activities.

Essential job functions

Handle inbound calls, online chat conversations, and emails pertaining to travel product information, enquiries, and amendments of existing bookings

Exceed customer's expectations through excellent customer service (efficient, reliable and accurate)

Provide information relating to travels and tours

Adhere and comply with internal procedures

Process online bookings for attractions tickets, tours and activities

Manage all administration duties pertaining to e-ticket and e-vouchers issuance

Communicate and negotiate with suppliers on a day to day basis in the best interest of all parties involved

Liaise with other teams within the company to ensure constant product quality and fast problem solving

Skills and experience

At least 1 year experience in customer service, travel industry, call centre, or any other related fields

Ability to work in a fast-paced and dynamic environment

Self starter with proven proactive attitude and ability to take initiatives

Excellent attention to details

Fluency in English and Chinese, with excellent verbal and written communication skills is a must.

Applicants must be willing to work on rotational shift 24/7, including public holidays

What we are offering

Full-time position at an award-winning and rapidly growing startup company

Competitive package

Office based work

Travel industry benefits and perks

Fun, multicultural office environment. This position is based in our Singapore HQ office.
Skills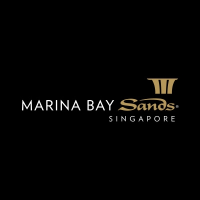 JOB SCOPE * Maintains constant surveillance of guests in the pool; acts immediately and appropriately to secure safety of guests in the event of emergency. * Provides emergency care and treatment as required until the arrival of emergency medical services. * Presents professional appearance and attitude at all times, and maintains a high standard of customer service. * Prepares and maintains appropriate activity reports. * Performs miscellaneous job-related Read more
duties as assigned. JOB REQUIREMENTS * Holds a Bronze Medallion certificate. * Able to work weekends, shifts and public holidays.
Skills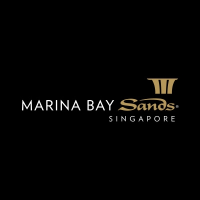 JOB SCOPE This is a newly created role where the individual will create a positive and unforgettable experience for guests visiting Marina Bay Sands. Job Responsibilities Set the tone for the beginning and end of an unforgettable stay/experience at Marina Bay Sands for our guests. Pro-actively greet and welcome guests at the hotel lobby; anticipate guest needs and resolve guest concerns. Collaborate with the Front Office to enhance Read more
guest experience at the hotel lobby and front desk. Engage and interact with guests to promote local points of interest, attractions and events available at Marina Bay Sands. Respond appropriately to guest enquiries and direct them to the appropriate channels. Monitor traffic flow within the hotel lobby and direct guests appropriately. Monitor activities in the hotel lobby and report any suspicious characters, items or/and activities to the Manager. Contribute ideas to improve guest experience. Perform all other job-related duties. JOB REQUIREMENTS Minimum secondary school education with at least a year's experience in a similar capacity. Ensure a high standard of personal grooming and professional appearance at all times. Possess a refined and strong command of spoken and written English. Ability to speak multiple international languages will be an added advantage. Ability to adapt to the demands of a dynamic and fast-paced working environment such as handling large groups of guests during peak hours. Energetic and engaging individual with strong customer service and interpersonal skills. Be willing to work shifts. Ability to work long hours standing. Be comfortable with taking photographs with guests. Ability to work with minimal supervision.
Skills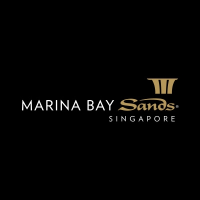 JOB SCOPE

To maintain the upkeep of the Company's Surveillance System & Inventory.
>
Install equipment
>
>Plan the installation of desktop solutions, CCTV and other electronic equipment
Prepare the work site
Install new or replace, data networking systems, CCTV and other electronic equipment
Inspect and monitor equipment after installation
Terminate the equipment and networking systems
>

Test & commission electronic, data & computer equipment
>
>Plan for testing & commissioning
Test the wiring systems
Test the equipment
Commission the equipment
>

Maintain inventory Read more
& stock
>
>Take delivery of stock
Store stock
Rotate and maintain stock
Order stock
>

Service, diagnose and repair equipment
>
>Maintain equipment for Surveillance, Security, Gaming and the Regulatory sections to prevent failures and faults occurring through regular servicing
Plan for diagnosis and repair
Verify the fault
Carry out fault finding on equipment
Determine cause of fault
Repair or rectify the fault
>

Respond to breakdowns
>
>Plan for response to breakdown
Confirm reported breakdown
Evaluate the extent of breakdown
Instigate repair or rectification of breakdown

JOB REQUIREMENTS

High School education preferred.
NITEC in Electronics / Computer Technology or higher.
Experience in Data Network, practical desktop hardware & software.
Experience in CCTV systems and Camera setup preferred
Computer literacy preferably with Microsoft Word / Excel.
Able to perform troubleshooting and fault finding.
Proficient in English (Verbal and written)
Detail oriented
Able to work shift work in a busy environment inclusive of nights, weekends and public holidays
Must have the highest level of integrity
Previous casino experience is not a requirement
Skills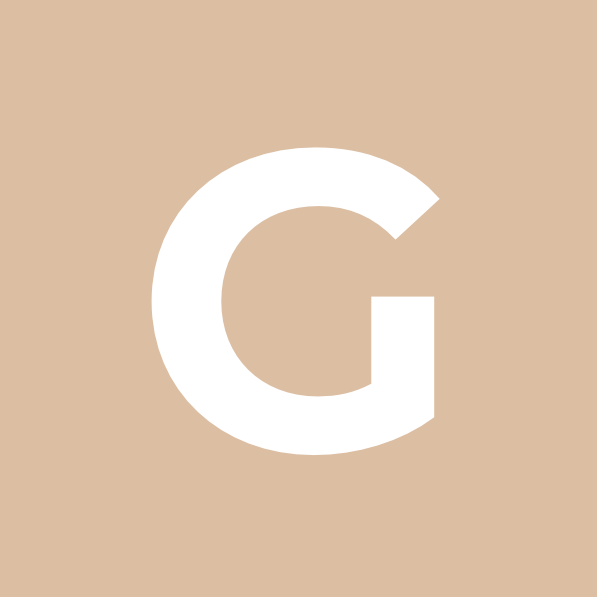 Job Responsibilities

Assist the restaurant supervisor in restaurant daily operations
To provide food and beverage service to customers
To take orders, serve set and clear tables
Respond promptly to customer inquiries
Skills
Booking Holding (Nasdaq:BKNG), is the world's leading online travel agency and one of the largest internet companies in the world.

Agoda, one leading companies in Booking Holdings, has been growing at an exceptional rate and today employs over 5,000 professionals from 70 nationalities in multiple locations around the globe.

In every department, Agoda provides an environment rich with creativity, collaboration, and experimentation, and the tools to work faster and smarter Read more
than almost anyone in the online travel agency market. Our people are some of the most passionate people in the online sector, and it is this passion that has allowed us to grow so quickly and create a best in class service for our customers and partners.

Role Purpose:

As Strategy & Operations Manager / Sr. Manager , you will be instrumental in helping the Regional Director and Country Directors to define and implement the country strategy as well as leading the local implementation of global operational innovations that have a measurable impact on the performance of country teams. You will also provide the analytical support to Director level in order to identify new opportunities in the market. You will use your communication and relationship skills to coordinate with senior stakeholders to get buy-in and resource commitment. You are an expert at interpreting and actioning strategic business goals. This includes project prioritization and planning as well as setting the relevant KPIs and motivating the team to follow through. You bring analytical acumen coupled with marketplace knowledge and a high level of operational savvy. You have a history of owning projects and are relentless in driving these through to completion.

The role is based in Singapore but with frequent travel to Indonesia and other potential additional countries.

Skills:

Good Problem Solving and analytical skills

Innovative and adaptable

Results driven

Excellent communication skills

Ability to influence the organization including senior stakeholders

Responsibilities:

Support Regional Directors and Country Directors in developing and executing country plans

KPI planning, implementation and achievement

Project prioritization and planning

Develop new tools that contribute to greater productivity and efficiency of your team

Support local teams on tools and operations improvement

Ensure all processes are compliant

Be an ambassador for your countries to other internal teams

Interpret and action strategic business goals

Report and present to senior management

Qualifications/Experience:

5+ years operations, strategy or project management experience required

Strong analytical and problem solving skills

Strong communication skills with fluency in English and Bahasa Indonesia

Proven track record in project delivery and management

Experience in Internet, E-commerce, technology or travel industry experience is a plus;

MBA is a plus

Working knowledge of SQL is a plus

Below are some websites to learn more about Agoda.com:

www.careersatagoda.com

www.facebook.com/agodacareers

https://youtu.be/xZFW2rtNUXs

www.agoda.com

Agoda is proud to be an Equal Opportunity Employer. We are committed to equal employment opportunity regardless of sex, age, race, color, national origin, religion, marital status, pregnancy, sexual orientation, gender identity, disability, citizenship, veteran or military status and other legally protected characteristics. If you need assistance or an accommodation due to a disability, please let us know.

To all recruitment agencies: Agoda does not accept third party resumes. Please do not send resumes to our jobs alias, Agoda employees or any other organization location. Agoda is not responsible for any fees related to unsolicited resumes.

#operations #Singapore #Malaysia #Indonesia #travel #agoda #careers
Skills

Description

About Us

We are very serious about attracting, developing and retaining talented employees and we know precisely the qualities we're looking for. If you are seeking a promising career in luxury hotels and you have a demonstrable guest-focused philosophy, then we are very interested in talking to you about a potential role in our business.

The ability to instinctively understand and anticipate a guest's needs without ever intruding on them Read more
is the foundation stone of Regent's longstanding success in luxury hospitality. The belief that to serve others is to serve oneself must always come from the heart.

To hear without being told.

To see without being shown.

To know without being asked.

We want to attract, develop and retain employees who genuinely bring our service philosophy to life. In return, we offer comprehensive training programmes, sound performance management systems and robust succession planning techniques. If you think you can deliver the Regent experience at its best, we want to hear from you soon.

Your day to day

The Administrative Assistant works closely with the Department Managers and supporting Executive Assistant Manager (EAM) in handling projects and to provide administrative support. This position handles all administrative duties, requisitioning supplies and collateral.

What we need from you

We are looking for individuals who posses high level of professionalism and integrity in maintaining the confidentiality of information. Proficiency in Microsoft Office, familiar with PMS Opera. Previous experience as a Reception / Duty Manager will be an added advantage.

What we offer

5 Day Work Week

Competitive Salary

Comprehensive Medical & Dental Coverage

Extensive Training & Career Development
Skills

Description

About Us

We are very serious about attracting, developing and retaining talented employees and we know precisely the qualities we're looking for. If you are seeking a promising career in luxury hotels and you have a demonstrable guest-focused philosophy, then we are very interested in talking to you about a potential role in our business.

The ability to instinctively understand and anticipate a guest's needs without ever intruding on them Read more
is the foundation stone of Regent's longstanding success in luxury hospitality. The belief that to serve others is to serve oneself must always come from the heart.

To hear without being told.

To see without being shown.

To know without being asked.

We want to attract, develop and retain employees who genuinely bring our service philosophy to life. In return, we offer comprehensive training programmes, sound performance management systems and robust succession planning techniques. If you think you can deliver the Regent experience at its best, we want to hear from you soon.

Your day to day

The receiving executive is responsible for the incoming items that arrive into hotel. They review purchase orders and match delivered items that are ordered, note any discrepancies, document items received and update inventory database.

What we need from you

We are looking for candidates who have an ethical approach to the outcome of situations, reasonable problem-solving, decision-making and conflict resolution skills and Maintain the highest level of business integrity in dealing with vendors and delivery persons.

What we offer

5 Day Work Week

Competitive Salary

Comprehensive Medical & Dental Coverage

Extensive Training & Career Development
Skills

Description

About Us

We are very serious about attracting, developing and retaining talented employees and we know precisely the qualities we're looking for. If you are seeking a promising career in luxury hotels and you have a demonstrable guest-focused philosophy, then we are very interested in talking to you about a potential role in our business.

The ability to instinctively understand and anticipate a guest's needs without ever intruding on them Read more
is the foundation stone of Regent's longstanding success in luxury hospitality. The belief that to serve others is to serve oneself must always come from the heart.

To hear without being told.

To see without being shown.

To know without being asked.

We want to attract, develop and retain employees who genuinely bring our service philosophy to life. In return, we offer comprehensive training programmes, sound performance management systems and robust succession planning techniques. If you think you can deliver the Regent experience at its best, we want to hear from you soon.

Your day to day

Responsible for the efficient operation and maintenance of all computer systems, data and voice communications activities at property. Providing a high level of operational availability and stability for both standard network and hotel industry specific technology. The role also entails providing a high level of IT support services to guests and staff as well as 24 hour coverage for the computer systems, either on site or remotely, depending on business needs.

What we need from you

We are looking for individuals who have good communication and leadership skills, have a passion for service and have strong interpersonal and team player skills. They must be able to deal with the challenges of a business that is open 24 hours a day. These challenges make this industry and this particular job both fascinating and demanding. Applicants are required to have at least three years experience in IT, in a managerial capacity, preferably in a hotel environment.

What we offer

5 Day Work Week

Competitive Salary

Comprehensive Medical & Dental Coverage

Extensive Training & Career Development
Skills