Sign in or register for a JobTech account.
Professional Services
jobs Job Summary:
This role will be responsible for contributing to the team by implementing and coordinating digital marketing activities for the organisation. The incumbent will be responsible for managing all SEO activities such as content strategy, link building and keyword strategy to increase rankings on all major search networks. You will also manage all digital marketing campaigns in order to drive digital awareness and inbound leads across a global spectrum of communication service providers.
MediaWorkz website URL: https://mediaworkz.com.sg/
Responsibilities:
- Ensure search engine optimisation for websites; optimise copy and landing pages for search engine marketing.
- Track, analyse and report campaign performance using Google Analytics.
- Develop media plans and be in charged with community upkeep of social media platforms such as Facebook, LinkedIn, etc.
- Define, measure and report performance of digital marketing campaigns, and assess performance against KPI and ROI goals.
- Recommend changes to website architecture, content, linking and other factors to improve SEO position for target keywords.
- Research and analyse competitor's advertising links.
- Execute tests, collect and analyse data and results on executed campaigns.
- Monitor and run SEO/SEM keyword performance daily.
- Clearly and concisely present actionable insights from data to support the organisation's campaigns and promotions.
- Liaise with media agencies to implement and continuously optimise paid digital media to support brand, drive traffic and engage audience.
- Assist and execute any works as assigned and deemed necessary.
Requirements:
- Bachelor degree in marketing or any related discipline.
- A minimum of 2 years of related work experience in digital marketing including SEO/SEM, Google Analytics, Adwords and Keyword Analysis for driving campaigns and ensuring successful roll-out.
- Demonstrate knowledge and competencies in Google Analytics, Google Search Console, Google Tag Manager and Google Keyword Planner.
- Possess a flair for copy-writing and copy-editing.
- Proficient in editing software to develop content, e.g. Photoshop, Illustrator, Premiere, After Effects, etc.
- Familiar with Content Management Systems such as Wordpress.
- Excellent written and verbal communication, interpersonal and coordination skills.
- Fluent in English and Chinese to prepare/proofread web content and coordinate with Mandarin speaking associates.
- Analytical, meticulous, creative, independent and self-motivated.
- Basic understanding of HTML, CSS, Javascript and other rich media technologies is a plus.
Applicants require work pass need not apply. Only shortlisted candidate will be notified.
Job Types: Full-time, Permanent
Salary: $3,400.00 to $4,000.00 /month
Skills
Responsibilities
-Develop and execute ideas from conceptualization to production stage
-Ensure timely delivery of design & artwork and strict adherence to work schedules.
-Liaising and coordination between different departments, i.e. between creative team and production.
Requirements:
-Preferably individual with strong art senses and industry knowledge, degree or diploma in design or related discipline.
- Well versed in 3D max, Adobe Photoshop, illustrator, in design.
-Independent, confident and mature individual, yet a strong team player
-Ability to work under pressure and meet deadlines
-Good communication and presentation skills
Interested candidates, please send in your Portfolio and resume stating current and expected salary to account@momenntum.com
Visit our website : www.momenntum.com
Skills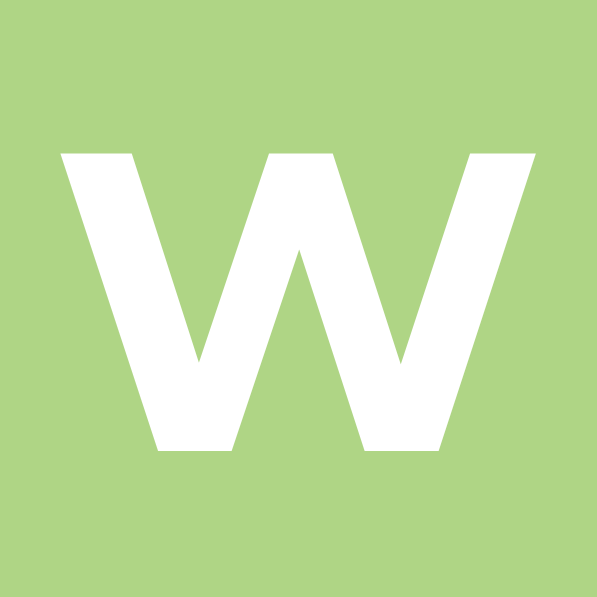 Join our team and experience Workday! It's fun to work in a company where people truly believe in what they're doing. At Workday, we're committed to bringing passion and customer focus to the business of enterprise applications. We work hard, and we're serious about what we do. But we like to have a good time, too. In fact, we run our company with that principle in mind every Read more
day: One of our core values is fun. Job Description At Workday, employees are one of our core values because we believe they are key to building a great company.  Our people are a big reason why we continue to be recognized globally as a best place to work. As the Asia Pacific (APAC) Benefits Analyst, you will participate in building and implementing the strategy and philosophy that will impact Workday's most important asset -- our people. Your role will directly shape the positioning in providing competitive benefit programs.                                                This role reports to the International Benefits Manager. If you have experience managing multiple competing stakeholder demands in a lightning-fast and ever-changing environment, we'd like to talk to you. Responsibilities: Assist in the creation and implementation of the annual benefits strategy and philosophy that drives the development and positioning of benefits programs Develop cost models, forecast analyses and plan design recommendations on a variety of local benefit programs in the APAC region Manage the benefits renewal including conducting market analysis, plan design, cost modeling and communications Administer benefit plans including eligibility, enrollment, vendor management. Ensure compliance with all local statutory and regulatory requirements. Consult and advise employees and managers on all benefits related questions Develop and deliver global benefits training and communication for leaders and employees Participate in the global benefit survey submittal and receipt process Support and maintain relationship with benefits brokers and carriers Project manage all APAC benefit projects. Participate in ongoing Workday product releases and testing Participate in research and analysis for policies and programs Participate in professional benefits organizations and networking groups to understand trends in the APAC countries and in our industry Partner with payroll department to ensure accurate benefit taxation, deductions and earnings Requirements: Advanced knowledge of local regulatory and statutory compliance in APAC countries Advanced knowledge in benefits plan design and administration Experience with vendor and local broker management Minimum 5 years of experience managing and administering benefits programs Minimum 5 years of experience as benefits analyst for global company Bachelor's Degree in Business Administration or related field (ideally with Human Resource, compensation, benefits and/or organizational development concentration). CBP Certification Preferred Advanced proficiency with excel, word and power point Strong project management skills Excellent verbal and written communication skills #LI-NP4
Skills
Financial services firm with a focus on financial advisory for individual clients and corporate benefits program. Advise clients on wealth accumulation, wealth protection and wealth transfer.
Skills
Financial services firm with a focus on financial advisory for individual clients and corporate benefits program. Advise clients on wealth accumulation, wealth protection and wealth transfer.
Skills
Zendesk is looking for a Senior Software Engineer to work on challenging problems of integrating our Support and Chat products, a part of a global initiative to deliver the company's most important product goal.





Support and Chat, based out of our San Francisco and Singapore offices respectively, are the two largest businesses in Zendesk. We aim to deliver a next generation integrated product that Read more
allows our customers to seamlessly use either channel, as well as Voice and Messaging, in order to provide scalable customer support. A critical component of this strategy is an effort to integrate the respective backends of these two products even more than they do right now, to deliver on a unified UX. We are creating a team in Singapore, augmented and supported by existing teams already engaged with integration. They own the integration between the Support and Chat backends, and to overhaul it to support our Omnichannel vision.





You will work with Support teams in San Francisco, and Chat teams in Singapore, to become experts in how these systems integrate with each other, and to create a scalable integration between our backends. This involves making small improvements to existing integration code, as well as new and long-ranging projects to take how we integrate our respective systems to the next level.





The two products' backends are poised at the threshold of immense architectural change, and you will get to be in the driver's seat for that. This will be engineering at scale, in terms of traffic, data size and growth, revenue impact, visibility, and strategic significance to the entire business's future.





Software Engineers are expected to be hands-on technologists who could contribute to application development directly. Contribute to the design and implementation of projects, and be involved in technical discussions beyond their teams. You should love finding simple solutions to complex problems, and focus not only the technical and algorithmic aspects of large systems, but the way they enable other developers to do their jobs. You should have previous experience with web infrastructure, distributed systems, or component oriented software engineering.

What you get to do every day:


Design, code and deliver scalable and reliable backend systems that support omnichannel integration strategy.


Lead technical discussion and provide technical guidance to the team.


Ensure scalability, performance, maintainability and security of the technical platform in collaboration with ops teams.


Identify, track and monitor metrics to ensure stability and reliability of our systems.


Identify areas of our product and infrastructure that need improvement and drive fixes to completion.


Participate in all phases of the software lifecycle.


Mentor and guide junior team members by reviewing their code submissions, code pairing, and being a sounding board.


Become a key contributor to better working practices across Zendesk.


What you bring to the role:


Previous experience in software engineering role making active technical contribution, preferably in a SAAS environment.


Advanced level knowledge with a server-side technology, one of Ruby/Rails, Python/Django, J Java, or ES6/NodeJS


Working knowledge with one or more of the following data stores and systems: MySQL, Kafka, ElasticSearch, Riak, RedisSolid


Understanding of architecture of highly concurrent and low latency systems and common tradeoffs with regard to performance, scalability and reliability


Passion for understanding complex systems, debugging problems, and pushing solutions to production.


Experience with JavaScript and frontend development is a plus.


A Degree in Computer Science, Engineering, or equivalent.



Zendesk Singapore is home to our globally successful Chat product, which enables customer service agents to engage their customers instantly via web, mobile and messaging. Zendesk Chat contributes significantly to our rapid growth both across Asia Pacific and globally. You have an amazing opportunity to be part of something that is truly exceptional. An awesome product that is developed end-to-end in Singapore, with product management, design, engineering, infrastructure, and go-to-market teams working together here at our APAC headquarters.





There are many things that make Zendesk very unique. Here are just a few:





The Zendesk engineering team is an organization of diverse talent and incredible opportunity. From machine learning and big data to myriad other cutting-edge technical topics, we have some of the world's best minds on the team. From the Tech Book Club to catered Tech Talks to an active wiki to formal Tech Reviews, we're all contributing to building the best solutions and teams we can.





In addition, we have teams specifically creating tools to make life easier for our engineers. There are teams that help keep everything running. There are other teams finding and fixing bugs as they are reported by customers so small things don't turn into big problems. You'll have a large, very talented group of people that have your back. They will be supporting you on what you want to get done.





There is also the opportunity factor. We're big but not too big. There is a lot of opportunity to contribute and do your best work.





We're a truly global organization with offices in 14 cities across the world. As a fluid organization where you can move from one team to another, in Singapore or across the globe, we help facilitate transitions when the time is right.





Zendesk invests in keeping the team happy. Fair compensation, a generous stock plan, a top of the line employee stock purchase program (ESPP). These are all examples of how Zendesk is committed to keep the people that work here happy… and it shows. We are also keen on ongoing learning, so you will develop your skills through pair programming, lunch and learns, hackathons, lab days to experiment with new ideas and you have a yearly training allowance too.





Zendesk cares about local communities. We want to be good citizens of the communities we are part of. We volunteer in community, provide grants, provide technological support, offer training and much more to support the people around us.





The best customer experiences are built with Zendesk. Zendesk's powerful and flexible customer service and engagement platform scales to meet the needs of any business, from startups and small businesses to growth companies and enterprises. Zendesk serves businesses across a multitude of industries, with more than 125,000 paid customer accounts offering service and support in more than 30 languages. Headquartered in San Francisco, Zendesk operates worldwide with 15 offices in North America, Europe, Asia, Australia, and South America. Learn more at www.zendesk.com.





Interested in knowing what we do in the community? Check out the Zendesk Neighbor Foundation to learn more about how we engage with, and provide support to, our local communities.





Zendesk is an equal opportunity employer, and we're proud of our ongoing efforts to foster diversity & inclusion in the workplace. Individuals seeking employment at Zendesk are considered without regard to race, color, religion, national origin, age, sex, gender, gender identity, gender expression, sexual orientation, marital status, medical condition, ancestry, physical or mental disability, military or veteran status, or any other characteristic protected by applicable law.





By submitting your application, you agree that Zendesk may collect your personal data for recruiting, global organization planning, and related purposes. Zendesk's Candidate Privacy Notice explains what personal information Zendesk may process, where Zendesk may process your personal information, its purposes for processing your personal information, and the rights you can exercise over Zendesk's use of your personal information.
Skills About Cabin



Cabin (https://cabin.com.sg/) is a next generation accounting and corporate secretary service provider. We combine technology with specialised expertise to provide a simple and fuss-free experience for our customers. We see our customers as partners, and we care.



Job description



We are a young start-up currently embarking on our next phase of growth, and we are looking Read more
for an Admin Assistant to assist in our day-to-day administrative work. Our office is located just beside Commonwealth MRT.



Some examples of the work involved:



Handling inbound calls and customers emails


Processing outgoing payments and speaking to customers to request for payments


Collection of source documents from clients offices


Organizing, compiling and scanning documents


Data entry and verification of data


Printing and mailing out marketing materials



Requirements




We are looking forward to working with someone who:



Is able to communicate well in english (both spoken and written)


Pays attention to details and is meticulous in his/her work. Demonstrate this by forming a sentence using the word "simple" in your application (either in the Cover Letter or Summary section).


Is able to work independently to achieve clear outcomes


Has experience in using MS Excel and MS Word (or Google Docs)


Has experience in finance, accounting or admin work (preferred, but not strictly required)



Benefits



Basic salary of S$2,500 - S$2,800 per month depending on experience.


Higher remuneration possible for applicants with added experience and capabilities to handle a more diverse set of tasks.


14 days annual leave


Medical benefits


Travel expenses incurred during work will be reimbursable


We looking forward to hearing from you!
Skills Work closely with the Condo Manager in assisting all aspects of management including administrative and financial duties.


Organize and maintain file system, and files correspondence and other records.


Answer phones and communicate via email in a timely manner.


Assist residents and staff to ensure excellent customer service.

Conversant Read more
in Building Maintenance and Strata Management Act


Strong communication and negotiation skill.


Ability to handle pressure and multiple tasks.


Good administrative and Computer literacy.


Mature and outgoing personality.


At least 1 year experience in condominium/building management.


Candidates with more experience (3 years and above) will be considered for Condominium Managers.


Salary will commensurate with experience and qualification.
Skills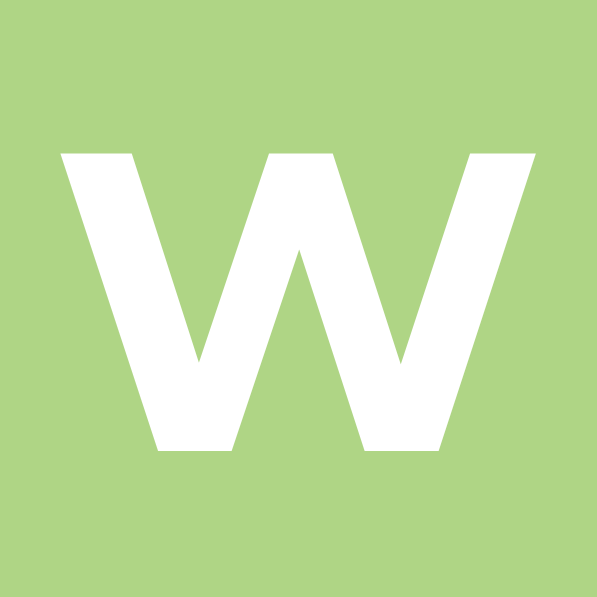 Join our team and experience Workday! It's fun to work in a company where people truly believe in what they're doing. At Workday, we're committed to bringing passion and customer focus to the business of enterprise applications. We work hard, and we're serious about what we do. But we like to have a good time, too. In fact, we run our company with that principle in mind every Read more
day: One of our core values is fun. Job Description NOTE: THIS POSITION IS BASED IN SINGAPORE. SUCCESSFUL CANDIDATE MUST RESIDE IN SINGAPORE OR BE PREPARED TO RELOCATE TO SINGAPORE WITHIN 30-45 DAYS OF ACCEPTING AN OFFER WITH WORKDAY. WE WILL ASSIST WITH VISA PROCESSING AND THE COST OF RELOCATION. You will use your experience and consultative selling skills to initiate long-standing relationships with prospective customers and executive sponsors. You will employ effective selling strategies to successfully position Workday as a viable alternative to legacy ERP solutions. And you will help develop customers into key references for Workday. If you have a stellar sales track record, are a self starter, and love working in a dynamic environment, then Workday is the place for you.   Responsibilities Evangelize and educate the market on Workdays technology and applications Generate new business opportunities through strategic outbound calling and prospecting into large, enterprise companies Establish, build and nurture relationships with senior executives through developing an understanding of their business, the challenges they face, future projects and plans in order to address their needs with Workday Achieve monthly and quarterly quota of new business opportunities Be a trusted member of the regional sales team, collaborate with country managers and work cross-functionally with marketing to define joint strategy for developing the business    
 
 
 Skills You'll Need Understand the competitive landscape and customer needs so you can effectively position Workday Provide support for marketing activities and events Ability to call into prospect accounts and build relationships to get Workday introduced Ability to build early stage pipeline and develop prospect accounts Ability to understand and effectively explain the benefits of an on-demand/web services architecture Excellent verbal and written communication skills Familiarity with consultative selling methodologies Self-starter attitude with the ability to work in a dynamic environment
 Strong verbal and written communication skills Team player, with strong self-starter attitude.   What's Required Prior experience in inside sales or sales development Fluent in English and Cantonese. 2+ years of work experience Bachelor's degree is required *LI-SS1
Skills

In our quest to discover our future talents, we extend an opportunity to undergrads to join us in a power-packed experiential program during your summer vacation.At IAM, you may discover your career calling! What is in it for you?5 weeks experiential program for undergradsfirst-hand experience on fintech evolution as the app ambassadors of our proprietary fintech appshadow one of our company's leaders for a day to have the Read more
full experience of what the financial services industry can give you in a dayorganize activities attracting campus students to promote awareness on financial literacy a complimentary career profiling worth $200100% sponsorship of basic financial accreditation worth $500corporate makeover and shopping vouchers worth $500a full-time role offer guaranteed to the top 20% of our graduate cohort*Terms & conditions apply We are looking for individuals with an interest in impacting lives and a strong desire to succeed to join this new outfit:Driven and self-motivated, with a positive learning attitudeMinimum qualifications: 'A' Levels / Diploma and above21 years old and above· Singaporean/ PR Email us at hello@iamadvisory.com.sg with a short paragraph on why we should have you onboard with us. We regret to inform that only shortlisted candidates will be notified. **BONUS**: Want to find out more? Join us at our open house on 7 June 2019, Friday 10am-1pm. RSVP today!
Skills