Sign in or register for a JobTech account.
Architectural Designs
jobs
Roles & Responsibilities
Candidate must possess at least Bachelor's Degree/Post Graduate Diploma/Professional Degree in Architecture or equivalent.
Required language(s): English
At least 8 Year(s) of working experience in the related field is required for this position.
Required Skill(s): Mrt, Rail, structure, building
Preferably Manager specialized in Architecture/Interior Design or equivalent.
Skills Roles & Responsibilities
Project management, coordination, implementation, execution, control and completion of specific projects.
Assemble, coordinate project staff and provide direction and support to project team.
Delegate tasks and responsibilities to appropriate personnel.
Plan and schedule project timelines.
Constantly monitor and report on progress of the project to all stakeholders.
Present reports defining project progress, problems and solutions.
Implement and manage project changes and interventions to achieve project output.
Identify and resolve issues and conflicts within Read more
the project team.
Develop and deliver progress reports, proposals, requirements documentation and presentations.
Determine the frequency and content of status reports from the project team, analyze results, and troubleshoot problem areas.
Attend site meeting with main contractor, consultant, architect and client.
Monitoring and follow up construction progress and progress claims.
Ensure timely delivery and execution of project.
Attend site meeting with main contractor, consultant, architect and client.
Liaise with site staffs, supervisors, foremen and suppliers.
Monitoring and follow up construction progress and progress claims.
Ad hoc assignments.
Skills Roles & Responsibilities

Job requirement:

Management of office equipment

Maintaining a clean and enjoyable working environment

Handling external or internal communication or management systems

Managing clerical or other administrative staff

Organizing, arranging and coordinating meetings

Job description:

Creating & maintaining filing systems

Dealing with telephone & email enquiries

Word processing, creating spreadsheets

Assist in preparation of regularly scheduled reports

To prepare invoices & quotations

Prepare & send outgoing faxes, mails & courier packages

Other administrative duties as required
Skills Softwares (required)

Rhinoceros

V-Ray

Photoshop

Illustrator

Softwares (optional)

AutoCAD

Arduino

Programming languages (optional)

HTML

CSS

C++

Python

Content Management Systems (optional)

WordPress

Please send your resume to hr@auralaid.com.
Skills Roles & ResponsibilitiesSite Project Manager performing the project management and day to day operations including the following duties at HDB Project site

- Evaluate the programme of works
- Conduct quality inspections
- Monitor work progress
- As the point of contact for HDB matters
- Check safety management system
- Precast components management
- Monitor submissions by Contractor and clearances from the consultant and relevant authorities
- A Degree in Arch, Civil / Structural / Read more
Electrical / Machanical Engineering, Building Science or Quantity Surveying
- The degree shall be recognised either by the respective Professional Bodies, professional institutions or BCA;
- A minimum of 5 years of relevant post-gradute working experience in the building construction industry
- Preferably in HDB projects or 3 years of relevant post-graduate project management experience
Skills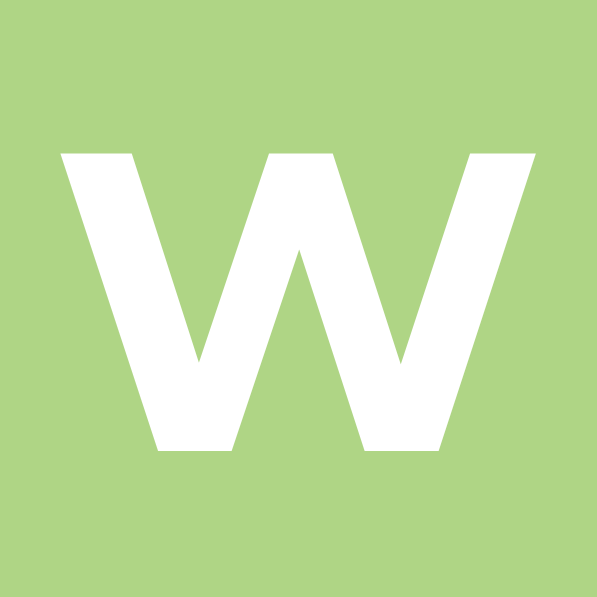 Roles & ResponsibilitiesSUMMARY OF POSITION:
The Senior Project Planner/Urban Designer will collaborate in a design lead role with Planners, Architects or other professional team members to design, coordinate and present ideas relating to a variety of challenging mixed-use, resort, residential, urban design and urban planning projects. The candidate for this position is expected to assume a design leadership role by demonstrating professional skill and knowledge, creativity, high standards, sound Read more
judgment and team spirit. It is essential to pass on planning and design knowledge to others and to support a continuous learning environment. Team-building and motivation are also key responsibilities.
JOB REQUIREMENTS:
Bachelors or Masters Degree in urban design or urban planning, architecture, or related field is required. Highly desired to have at least 15 years of extensive land or urban planning/urban design experience including design leadership, graphic communication, and client relationships. Project management experience is welcomed, but not required, but being a Registered Professional in Planning, Urban Design or Architecture is preferred. Proficiency in AutoCAD, Photoshop, InDesign, Sketch‐Up, MS Office, Freehand graphics is expected. International business travel will be required.
PRIMARY RESPONSIBILITIES INCLUDE BUT ARE NOT LIMITED TO:
· Design and production leadership on all phases of a project as required
· Lead design workshops (internally and externally)
· Direction to team members regarding performance of scope, and development of project deliverables.
· Support and education to Junior Planners, Planners and Project Planners to develop land planning/urban planning and design skills
· Continuous feedback and annual performance evaluations to planning staff to identify professional career goals and training opportunities
ADDITIONAL RESPONSIBILITIES INCLUDE BUT ARE NOT LIMITED TO:
· Project administration activities
· Marketing and strategic administrative assignments

This job description reflects managementʹs assignment of essential functions; it does not prescribe or restrict the tasks that may be assigned.
Skills Roles & Responsibilities

Responsibilities:

Responsible for Account Payable (AP) & Account Receivable (AR) function

Responsible for processing and verifying purchase orders/ delivery orders and follow-up discrepancy with supplier.

Process petty cash claims, expense claims and issuance of cheque payments

To maintain proper accounting reports and GST filling

Render administrative support when required.

Requirements:

CAT/LCCI/Diploma or equivalent qualification with minimum 3 years of relevant experience.

Able to start immediately

Able to work independently and exercise good initiative

Good time management Read more
and sense of urgency

A self- motivated, energetic and fast-paced worker

Proficient in MS Officer applications including Excel and World.
Skills Dec 21, 2017

Eight Inc.'s Singapore studio is looking for a Junior Designer to work within our growing interdisciplinary studio to create radical, innovative experiences.

A Junior Designer is contributes to not only the visual direction behind our creative work, but should also help shape the strategic thinking and rationale that underpins it. A high-energy level, entrepreneurial spirit with desire to creating impactful work of the highest quality.

Eight Inc. prides Read more
itself in hiring 'T–Shaped' people, meaning that while you will have a specialism (Interaction, graphic, digital etc.) at which you excel, your role will also include being asked to think and work across all design disciplines to assist in the production of physical and digital experiences.

The person must be able to work with direction from more senior creative personnel within the studio, with strong listening skills and the ability to interact with a variety of stages of the creative process, from ideation, to production, and implementation.

Responsibilities:

Design for a variety of commercial clients with a particular strength in interactive design (UI and basic UX) and appreciation for Motion.

Responsible for accomplishing and maintaining the quality of design throughout all phases of the project.

Participate in brand brainstorming sessions and mocking up design ideas for client presentations

Define and develop creative concepts according to brief requirements and the client's objectives

Identify/create "extras" that bring a proposal or presentation to life that can help tell a story in a powerful way

Be the champion and voice of the user at all times

Qualities:

Design obsessive, aware of best practice in industry but driven to advance our understanding of its potential

Experience within a digitally minded creative agency

Be flexible in design and able to take direction, feedback and observations with a positive attitude

Be able to work and liaise across all departments to produce the best response to creative briefs

Ability to meet deadlines and multi-task

Basic understanding of latest hardware/software technologies

Prototyping ability and an understanding of related software is advantageous

1+ years professional experience

To be considered, send your CV, portfolio links, references and any supporting materials (no more than 8mb) to us via email.

Share

Twitter

Facebook

Pinterest
Skills Dec 20, 2017

Eight Inc. is searching for dynamic Junior Designers to grow our Singapore environments team. Building from a core competency in architectural, urban, and/or interior design, environments team members work with our communications and strategy teams to create meaningful human experience at the intersection of culture and technology for our diverse international clients.

In order to offer the best service to our clients and greatest experience to our Read more
team, Eight Inc maintains intimately scaled global studios. This affords the unique opportunity for Junior Designers to be involved in all stages of our project from ideation to execution, receive mentorship from senior management, and enjoy international travel for project work.

Responsibilities:

Research and critically analyse diverse industries, cultural developments, and technological trends.

Define and develop and creative concepts according to creative brief requirements and the project objectives.

Collaborate with studio directors and fellow designers to take a project from initial idea to final output.

Be flexible in design and able to take direction, feedback and observations with a positive attitude.

Be able to work and liaise across all departments.

Ability to meet deadlines and multi-task.

Report to and review work with both Principal and Studio Directors.

Qualifications:

Applicants must posses a degree in Architecture, Interior Design, Urban Design, or related field, and 1-3 years professional experience.

As a leading design innovation consultancy, we expect all team members to demonstrate exceptional critical design and analytical skills, passion to innovate, comfort with collaborative design, and tendency toward self-organisation. Junior designers in all divisions are required to approach projects from a strategic perspective, interpret design direction across multiple disciplines, and clearly communicate design intent and outcomes both visually and verbally. Environments team must specifically possess technical mastery of architectural documentation and visualisation tools—including diagraming, CAD and BIM documentation, 3D modelling, sketching.

All applicants must submit a CV and portfolio of design and analytical work for review. The quality of design work presented—including demonstration of critical design thinking, innovation, clarity of presentation, and quality of visual representations—will be a key factor in selecting candidates for consideration and interview. Understanding of related software is advantageous 6+ years professional experience

To be considered, send your CV, portfolio links, references and any supporting materials (no more than 8mb) to us via email.

Share

Twitter

Facebook

Pinterest
Skills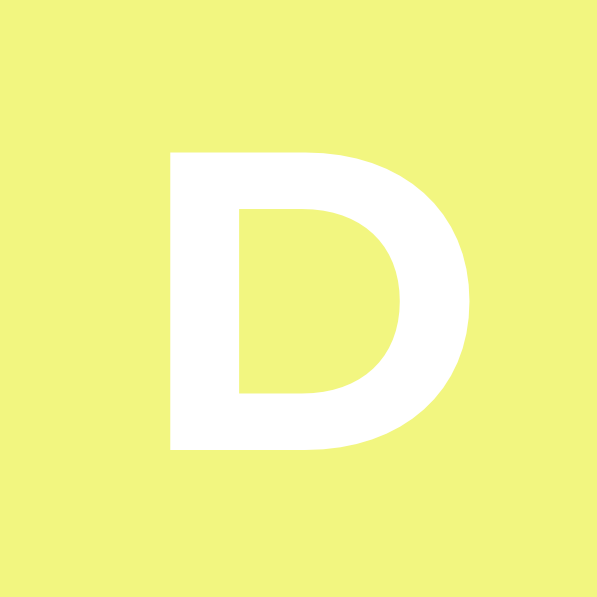 Roles & ResponsibilitiesDescription:

Leads and manages a team of architectural personnel if possesses adequate experience;
Conceptualizes concept and schematic designs; Carries out feasibility studies and presents design proposals;
Prepares tender documentation, schedules and material specifications;
Liaises and discusses project-relevant issues with clients;
Oversees progress of on-site work and resolves any arising issues;
Liaises and coordinates with consultants and contractors;
Ensures design quality and authority compliance.

Requirements:

A recognized Degree in Architecture; preferably registered with the Board of Read more
Architects, Singapore;
Minimum 8 years of relevant architectural experience for post of Architect and minimum 10 years of relevant architectural experience for post of Senior Architect;
Good knowledge of architectural details, working drawings and construction practices;
Knowledge of computer 3D and presentation programmes such as Microstation, Revit, Photoshop and Sketchup;
Flair in design, ability to sketch fast and produce good design concepts;
Conversant with local codes and regulations.
Skills