Sign in or register for a JobTech account.
Research & Development
jobs Roles & ResponsibilitiesElement has an opportunity for a Civil Manager. In this role you will be a member of the operational leadership team reporting to the Operations Manager or General Manager and perform a variety of leadership responsibilities within the department (facility revenue of less than $3M) to insure timely and accurate test results are delivered. All Operational Leadership positions must be proficient in a number of core Read more
business skills including but not limited to compliance to established safety rules, code of conduct, and company policies and procedures.
Responsibilities:

Responsible for the department's safety performance and awareness; spearheads and manages initiatives that drive a culture of safety first
Under the direction of the Operations Manager and / or General Manager, helps lead the efficient operation and growth of the assigned department
Plan, assign and schedule work for designated staff
Assists in the engineering and coordination of projects from start to finish
Works to assure quality, timeliness, consistency and accuracy of test reports
Demonstrate knowledge of Element capabilities, processes and expertise to be able to clearly explain the benefits of Element testing services
Represents Element with the highest levels of integrity and professionalism at all times
Responsible for promoting and ensuring the Element quality assurance and safety program initiatives are executed upon
Responsible and accountable to assigned staff decisions to include hiring, performance management, performance review decisions and execution, and approval of overtime and time cards
Work with assigned staff to ensure work schedules are maintained and balanced
Maintain an environment of respect and dignity within the department covering employee interactions and problem solving while ensuring work rules are known and followed
Manages a team with fairness and consistency and takes interest in the development of direct reports
Provide general administrative functions as required (invoicing, job list upkeep, supply report data for creation)
Review testing services and promote additional capacity and process improvement
Translate technical requirements of the client into providing pricing, timing and technical knowledge for quoting and commercial efforts

Skills / Qualifications:

Bachelor Degree in Civil Engineering / Materials Science
Working knowledge of laboratory safety with extensive knowledge of the current suite of testing capabilities
Ability to read and interpret test specifications, drawings, test plans and/or blueprints
Strong computer skills with basic mathematical skills with the ability to apply concepts of basic algebra and geometry a plus
Ability to lift 50 lbs. on occasion and stand on feet for long periods of time
Technical leadership is vital to the production and operation of assigned tests with advanced working knowledge to operate various testing equipment
Ability to communicate (written and oral) effectively and fluently with clients and colleagues with great attention to detail and timing of results in Chinese and English
Proven ability to multi task and work under strict time lines
Organizational, problem-solving and conflict resolution skills to effectively establish and maintain two-way communications to understand the needs and concerns
Understanding of continuous improvement disciplines such as Six Sigma, Kaizen, Lean Manufacturing, 5S, etc. preferred
Skills Roles & Responsibilities
Account Management
Assist with company marketing by helping in the development of the company's social media, presence; utilise 'newsworthy' research findings that Blackbox can publicise
Manage and grow existing clients including up selling, cross selling, assist in growing new business prospects and opportunities via personal initiative etc, networking, provide guidance to team members.
Lead proposal plans with the team, contribute in the creation of new framework and design to Read more
add innovation in the whole process
Plan and develop analysis plan, produce high quality reports including strategy slides, demonstrate strategy and business recommendations in research reports, provide guidance to the team

Project management
Provide guidance to team members on overall research materials development, conduct random checks to ensure accuracy through a systematic process
Work with team members to solve project related issues, provide guidance to junior team members on problem solving skills in collaboration with Operations/DP or external vendor and work closely with Operations/DP or external vendor on how to prevent such issues arising in the future. Have regular catch up with senior manager to ensure everything is on track and download on potential issues to mitigate. Alert senior management when needed
Oversee preparation of data visualizations/charts and provide guidance to team members, pre engineer, prepare team and train teams to think visually

People Management
Play a role of mentor in helping managers by coaching them on management and development of team members, including goal setting, monitoring of managers' performance and growth. Work closely with managers in the performance and growth of junior team members. Work closely with HR and senior team members for team members with performance issues. Able to identify potential personnel risk i.e. attrition and work closely with HR and senior team members.
Conduct regular resource meeting to assess resource situation (peak and non-peak), facilitate leave planning and work closely with the team to mitigate potential roadblocks and keep team lead inform of resource situation.

A Bachelor's degree or higher; business administration, psychology, history, economics, media/communications or political science
At least 7 years of experience working in market research agencies
Strong statistical skills and demonstrate familiarity with SPSS
Excellent writing capabilities and ability to synthesise information accurately
Proven track record in client / account management
Solution-oriented, proactive and team oriented.
Disciplined and self-motivated
Proven track record in managing teams to achieve team or organisational goals
Interest in current affairs
Skills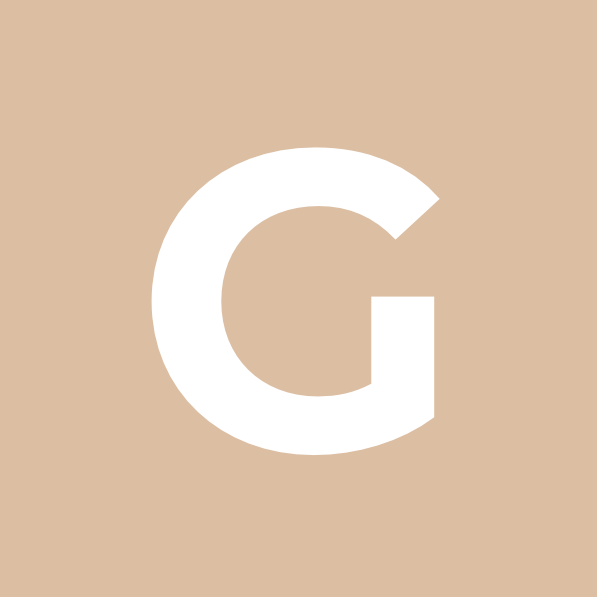 Country

Singapore

Job Family

Commercial

.

For over 80 years, GfK has been a reliable and trusted insight partner for the world's biggest companies and leading brands who make a difference in every consumer's life - and we will continue to build on this. We connect data, science and innovative digital research solutions to provide answers for key business questions around consumers, markets, brands and media. With our headquarters in Germany and a Read more
presence in around 60 countries worldwide, you benefit from our global company with a diverse community of ~9,000 employees.

Harnessing the power of our workforce, the greatest asset we have is our people. As part of GfK, you can take your future into your own hands. We value talent, skills and responsibility and support your development within our international teams. We are proud of our heritage and our future: Currently we are in the latter stages of a transformational journey from a traditional market research company to a trusted provider of prescriptive data analytics powered by innovative technology. This is only possible with extraordinary people and this is why we are looking for YOU to help create our future. For our employees as well as for our clients we pursue one goal: Growth from Knowledge!

Job Description

Key Tasks & Responsibilities

 Establish and maintain excellent relationships with key decision-makers within existing and potential clients.

 Liaise with clients to ensure commercial strategies are followed through.

 Construct and follow up all proposals to clients.

 Understand and maintain all deliverables to ensure complete client satisfaction.

 Identify potential problems and propose pro-active solutions to meet client needs.

 Handle internal contract-related tasks (offers, contracting, invoicing, payment, etc.).

 Ensure that the quality of the product remains at a very high level.

Skills

 Ability to trigger interests and follow through

 Excellent Microsoft Excel and PowerPoint skills.

 Excellent communication and interpersonal skills.

 Strong command of oral and written communication.

 Strong analytical skills.

Personal Attributes

 Passion in delivering business insights to answer to clients' questions

 Able to learn new tools quickly.

 Pro-active and able to develop strong relationship across all levels both internally and externally.

 A good team player who is mature, able to work under pressure, result oriented and able to work independently.

Specific Qualifications

 Degree in Business /Marketing/ Statistics.

 Experience in consultancy firm is highly desired

 At least 1 – 3 years of experience in Market Research/Product Marketing/Business Development, within Home & Lifestyle, Consumer durables, Technology industries preferred

.

We offer an exciting work environment that brings people together. We encourage an entrepreneurial and innovative spirit. We make use of the latest digital technologies. We are looking for self-starters, who accept challenges and create solutions.

Can there be a better place to take center stage in the digital revolution? We are excited to getting to know you!
Skills Primary Role:

This position will perform the full range of secretarial, administrative support to the Divisional Vice President as well as their regional team.

Responsibilities:

Provide day to day secretarial support including scheduling of appointments and meetings, making travel arrangements, minutes taking, processing of claims

Proactively work with the Division Leader to accept any meeting requests and ensure that they are kept on schedule for their appointments

Organize all aspects of business events Read more
such as business meetings and conferences

Proactively coordinate with all country heads/appropriate people for proper dissemination and interpretation of business decisions and follow up for timely inputs due from them

Prepare presentation materials and report as requested, work with other secretarial staff to ensure smooth daily operations

Requirements:

Diploma/Degree holder preferably with secretarial training

Minimum 10 years of experience in healthcare companies, supporting senior management level and his/her team members

Proficient in MS Office such as Word, Excel, PowerPoint

Excellent communication skill in English

Positive attitude, self-initiative and independent

Able to interact and contribute effectively with others in the team
Skills Primary Function/Objectives:

Responsible for obtaining materials and components necessary for production

Determines material requirements from production schedules and maintains inventory at planned levels

Produces detailed schedules, material requirement lists and production plans for the manufacturing of products

Checks production activity and sales forecasts to provide a controlled flow of materials timed to meet production requirements

Inventory management

Major Responsibilities:

Production scheduling and control

Material planning, ensure material availability for production use

Inventory management, execute inventory strategies according Read more
to plan

Work with suppliers, provide monthly forecast, confirm purchases and secure supplier commitments for required arrivals

Track finished products order fulfillment on time in full

Participate in weekly material review and ensure material issues are elevated and resolved

Creates and processes purchase orders in accordance with documented procurement processes

Executes procurement plans, reports supplier performance, aligns contracts and processes purchase requests while ensuring the timely and uninterrupted flow of materials between suppliers and other more duties etc

Requirements:

Bachelor degree in Operations Management, Business or Supply Chain

1 -3 years of relevant experience in scheduling

Good communication skills for effective interaction within the plant and with customers

Knowledge in Microsoft Office applications

Team player with ability to work independently under tight schedule
Skills