Sign in or register for a JobTech account.
Research & Development
jobs

Roles & ResponsibilitiesHigh throughput sequencing is among the most powerful way to understand the genome, regulation of gene expression in myriad of contexts, gene environment interactions and to address biological diversity in environmental samples. These are the thrust areas in genomics research in Temasek Life Sciences Laboratory ("TLL"). The Institute endeavors to build up a high-performance computing cluster (HPC) dedicated for analysis of genomics and next generation sequencing Read more
(NGS) data. TLL is seeking a highly motivated candidate to be part of a collaborative and interdisciplinary research team. Responsibilities: Assist to manage TLL biocomputing facility and provide core service support to the Institute's researchers include training to use HPC; assisting with analysis of genomics and NGS data Organize and conduct workshops and lectures about the current trends and workflows for analysis of genomic, transcriptomic data and underlying statistical principles Liaise with respective stakeholders on software, server and system maintenance, installation, upgrade, etc Prepare and keep track of activity reports for reporting to management and budgeting/funding as and when required Assist to purchase components and servers for augmentation of computing capabilities Other ad-hoc duties as assigned Requirements PhD in life sciences/computational biology or a related field and demonstrated good background in computer science Expertise in working in 'nix' environment and scripting in perl or python, Java, awk and R. In depth understanding of statistical principles used in genomics data analysis, i.e. comparison of gene expression, ChIP-seq, SNP analysis etc. Working knowledge with EM/SEM, HPC, etc will be an added advantage Salary and benefits are commensurable to educational qualifications and working experience of the candidates. Benefits include annual leave, medical and flexi-benefits, etc. Interested individuals should send their applications (including a cover letter, curriculum vitae, and two referees' contacts/ recommendation letters) to [Click Here to Email Your Resume]. (Please note that only shortlisted candidates will be notified)
Skills

Roles & ResponsibilitiesWe are hiring a Post-Doctoral Fellow or Research Fellow to work on projects related to nutrient signalling pathway in plants and fungus-plant Interactions.Requirements PhD Degree in fungal biology from a reputable university Research experience in microbiomes or fungus-plant Interactions At least one first-author research paper in an international peer-reviewed journal Salary and benefits are commensurable to educational qualifications and working experience of the candidate. Benefits Read more
include annual leave, medical and flexi-benefits, etc. Interested individuals should send their applications (including a cover letter, curriculum vitae, and three referees' contacts/ recommendation letters) to: Dr PARK Bongsoo Research Investigator Temasek Life Sciences Laboratory Ltd Email: [Click Here to Email Your Resume] (Please note that only shortlisted candidates will be notified)
Skills

In TUMCREATE, over 100 scientists, researchers and engineers work together, led by Professors from the Technical University of Munich and Nanyang Technological University. The Mission of TUMCREATE is to seek the ultimate public transport system for the people of Singapore. Our innovative road transport solutions will provide high comfort and a positive travel experience, best protection of the environment and maximum benefit to the society and the economy.

Background

The Read more
research group Electrification Suite & Test Lab (ESTL) in TUMCREATE works on integration of electric vehicles into the grid and on decarbonising Singapore's power supply.

A research project has been established to analyse alternative energy supply options for Singapore. Being a small city state, Singapore's only option to reduce the carbon footprint of its power generation system is installation of solar photovoltaics, e.g. on buildings or floating islands. However, the surrounding countries offer a huge potential of renewable sources of energy. Recently, Australia's potential for solar power has aroused interest as well. Singapore could reduce its carbon footprint by importing electricity from its neighbouring countries or energy carriers produced from renewable energies.

The goal of this project is to analyse the potential of renewable energies in Southeast Asia and Australia and assess various opportunities to import electricity or energy carriers to Singapore. Cost and emission reduction of the different options shall be determined and recommendations for implementation shall be given.

What we expect from you

Very good knowledge of energy systems, renewable energies, modelling and

optimisation

Proficiency in Python and GIS systems

Excellent interpersonal skills and communication skills in both written and spoken English

Ability to work with people from different backgrounds and cultures

What we offer

An attractive salary

Exposure to the state-of-the-art research topics

An international and multidisciplinary working environment

Guidance by researchers from world-renowned universities

Opportunity to publish in international journals and conferences

Multicultural and dynamic working atmosphere

Enquires and How To Apply

Please send your complete application including cover letter, CV, university transcripts and degree certificates to tobias.massier@tum-create.edu.sg.
Skills Roles & ResponsibilitiesWe are looking to fill a vacancy of Research Fellow to work on a C4T sub-award project relating to scale-up of material's syntheses into continuous efficient processes. Specifically, the interest is in the scalable manufacture of high-performance nanostructured materials with applications in catalytic processes.RequirementsYou would have a background in chemical engineering with specialization in developing materials synthesis processes and advanced materials characterization techniques. You would have Read more
working experience of fluid mechanics, continuous processes, synthesis of inorganic materials.
Skills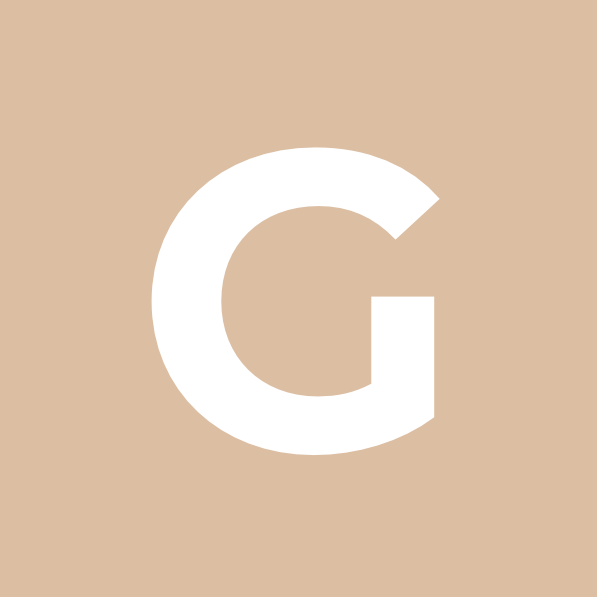 Roles & ResponsibilitiesThe Role The Client Manager is an experienced service professional who understands the business drivers of our C-Level client base and their teams. CM provides our clients with a personalized, proactive service to help the team leverage the most relevant Gartner resources proactively and serves as the single point of contact within Gartner. Key Responsibilities Ensure client satisfaction, account retention, operational efficiency and quality across Read more
Executive Programs and End User Programs service lines. Cultivate and expand existing business relationships through frequent communication and regular client interactions to ensure the clients' needs align to their value plans. Partners with the Executive Partners (EP) and Leadership Partners (LP) to ensure our C–level client base and their teams receives value against the services they've purchased. The CM partners with the EP and LP to identify the key challenges and initiatives of the client and provides solutions to ensure we meet their business needs. Drives clients service usage and making sure that all service delivery and inquiry teams are delivering the research information in a timely manner Delivers on-site member support at annual Symposium events or other Gartner events as requested RequirementsRequirements Bachelor's degree or equivalent experience 5 - 10 years of experience in the IT industry, preferably as a business/technology advisor Previous experience in a client-facing position, specifically interacting with C-level professionals Highly collaborative, strong interpersonal, listening and relationship building skills; demonstrated customer focus mentality Organization planning, and time management skills. Must have experience managing via systems Demonstrated excellence in proactive service (e.g., reaching hard to get clients) Demonstrated excellence (e.g., top 10% performer) in a service role Comfortable with being accountable for specific service level delivery (e.g., quarterly interaction with clients) Demonstrated ability to interact with C-suite members and senior leadership teams Knowledge and understanding of major technology areas; desire to learn about Gartner products Ability to adapt to a dynamic work environment.
Skills

IQPC runs business-to-business executive level conferences and exhibitions across South East and North Asia. Our Event Managers are at the forefront of the company and specialise in on-site delivery and the required pre-event logistics to ensure a smooth experience for our customers.

Are you are outgoing, creative and enjoy project management? Are you passionate about delivering a strong customer experience? Do you enjoy negotiation and have an eye for Read more
detail? Is so then this could be the role for you.

Role Requirements and Responsibilities:

Work across teams within the organisation to deliver best in-class events that is aligned to our brand and strategic objectives

Oversee the event floorplan and escalating any strategic decisions where required

Act as the point of contact for all internal stakeholders and ensuring a high level of delivery in support of the Event's strategy and customer needs

Pre-event speaker and sponsor management

Budgetary planning and control of all direct event costs

Conceptualize, prepare creative ideas and proposals for events

Supplier selection and co-ordination – including all venue, AV, and signage requirements

Travel management and bookings

Onsite event planning and delivery

Post-event Analysis (evaluate event, produce report and close out budgets)

Requirements

Strong customer service focus with a great attitude

Experience in reporting, budgeting / forecasting and associated processes and policies

Ability to collaborate with multiple internal stakeholders and other functions to ensure successful implementation of a matrixed business model

Excellent oral and written communication skills

Good negotiation skills

Manage the creative process, including invites, event signage, layout, etc

Guide and work with supplier towards creative direction to deliver events with impact and a unique flair

Highly efficient, creative and detail oriented and able to work in a high-energy environment

Natural project manager with the ability to work under pressure and manage multiple events simultaneously

Professional, independent nature

Strong troubleshooting skills, able to think on your feet

Great team player
Skills

About This Position

As an interdisciplinary research organisation, TUMCREATE carries out research and applies for competitive research grants from public and private bodies to support this research. From the grant call announcement, through grant application submission, award of grant, implementation of the research to final reporting, there are specific requirements that must be met in terms of information tracking and gathering.

TUMCREATE endeavours to maintain visibility of its research activities Read more
and achievements within the Singapore research ecosystem by contributing to relevant public and professional events such as Workshops, Symposia and Conferences. These may be events organised by TUMCREATE or other parties.

The purpose of the position is to:

-

Support the administrative preparation and reviewing of external competitive research grant applications, and when awarded, monitoring progress and maintaining records of key performance indicators for reporting, publicity and audit purposes.

To track upcoming events in Singapore that are relevant to TUMCREATE and assist with the organisation of any presentations, contributions and associated publicity TUMCREATE makes at these events.

Provide general support for TUMCREATE information presentation in brochures, websites, posters, reports, events and other media as necessary.

Objectives & Tasks

Responsibilities include, but are not limited to:

-

To track and circulate grant calls internally within TUMCREATE and maintain records of applications submitted and outcomes.

To maintain procedures for grant applications to ensure all the necessary internal and external processing and approval is complete within TUMCREATE before submission to the granting body.

To monitor awarded grants and maintain records of all performance indicators including but not limited to publications, prizes, presentations, visitors, technical disclosures, patents, commercialisations, finances, etc. to meet the various reporting requirements.

To assist with data collation for grant progress report preparation.

To monitor upcoming events in Singapore that are relevant to TUMCREATE and assist with the organisation and contribution to these events.

To assist with any other administrative task required from time to time to maintain the smooth running of TUMCREATE activities.

Requirements

The successful candidate will have strong interpersonal communication skills, have strong written and spoken English language skills, have well developed organisational and numerate skills with attention to detail, be able to work effectively as part of a team, is computer literate and proficient using standard office tools such as Microsoft Office (Word, Excel, Powerpoint) and has the flexibility and enthusiasm to learn new computer tools as necessary.

Enquiries

Dr Graham Leedham (graham.leedham@tum-create.edu.sg)

How To Apply

Interested candidates should send your full applications via email, including a resume, academic transcripts and a cover letter to Dr Graham Leedham (graham.leedham@tum-create.edu.sg).

Only shortlisted candidates will be notified.
Skills

Pre-event and on-site sponsor management and co-ordination

Manage sponsors' logistics to oversee the successful completion of exhibition projects which includes planning, monitoring of project milestones to meet deadlines and budgeting to ensure adequate provision and expenditure

Build strong relationships, understands client's needs, priorities, budgeting and behaviors

Coordinate closely with cross departmental teams on the marketing and programmes for the show

Responsible for communication with sponsor speakers to receive presentation abstract and meeting Read more
agenda deadlines

Conceptualize, prepare creative ideas and proposals for events

Supplier selection and co-ordination on fabrication of exhibition booths and signage requirements

Post-event Analysis (gather sponsor's feedback, evaluate event, produce report and close out budgets)

Work across teams within the organisation to deliver best in-class events that is aligned to our brand and strategic objectives

Requirements

Strong customer service focus with a great attitude

Excellent oral and written communication skills

Good negotiation skills

Manage the creative process, including invites, event signage, layout, etc

Guide and work with supplier towards creative direction to deliver events with impact and a unique flair

Highly efficient, creative and detail oriented and able to work in a high-energy environment

Natural project manager with the ability to work under pressure and manage multiple events simultaneously

Professional, independent nature

Strong troubleshooting skills, able to think on your feet

Great team player
Skills

Pre-event and on-site sponsor management and co-ordination

Manage sponsors' logistics to oversee the successful completion of exhibition projects which includes planning, monitoring of project milestones to meet deadlines and budgeting to ensure adequate provision and expenditure

Build strong relationships, understands client's needs, priorities, budgeting and behaviors

Coordinate closely with cross departmental teams on the marketing and programmes for the show

Responsible for communication with sponsor speakers to receive presentation abstract and meeting Read more
agenda deadlines

Conceptualize, prepare creative ideas and proposals for events

Supplier selection and co-ordination on fabrication of exhibition booths and signage requirements

Post-event Analysis (gather sponsor's feedback, evaluate event, produce report and close out budgets)

Work across teams within the organisation to deliver best in-class events that is aligned to our brand and strategic objectives

Requirements

Strong customer service focus with a great attitude

Excellent oral and written communication skills

Good negotiation skills

Manage the creative process, including invites, event signage, layout, etc

Guide and work with supplier towards creative direction to deliver events with impact and a unique flair

Highly efficient, creative and detail oriented and able to work in a high-energy environment

Natural project manager with the ability to work under pressure and manage multiple events simultaneously

Professional, independent nature

Strong troubleshooting skills, able to think on your feet

Great team player
Skills