Sign in or register for a JobTech account.
Job Summary:
The successful applicant will support Infant Teachers and Teaching & Learning Assistants in all aspects of art and design curriculum delivery, helping them to achieve educational excellence. They will support identified students who require skills development in art and design and teach specialist techniques to small groups of children aged 3-7. They will also support the Technical Art & Design Executive in maintaining aesthetic and technical support Read more
across the whole Infant School, including administrative and multi-purpose areas, and help manage the Infant Art Store. Communicating, liaising and developing relationships with children, parents and colleagues, both teaching and non-teaching, is a critical part of this role.

Requirements:

Relevant academic qualification (minimum Diploma holder or equivalent preferably in the field of Art and Design)
Minimum 3 – 5 years of relevant working experience
Experience of working with children
Competency in Microsoft Office Applications, Photoshop and art/design software
A positive, enthusiastic individual who enjoys working with students and teachers and can demonstrate excellent interpersonal, administrative, organisational and communication skills
Ability to work both independently, demonstrating good initiative, or as an effective team player


The school is committed to safeguarding and promoting the welfare of children and young people and expects all staff and volunteers to share this commitment. We will conduct thorough background checks on all successful applicants.

Please refer to "Careers" on our website at www.tts.edu.sg for a detailed job description.

Part-time role (22.5 hours per week across 5 days) with school holidays entitlement. Interested applicants, please email with an application letter and detailed resume, stating your current and expected salary, date of availability and contact number to [Click Here to Email Your Resume].

CPE Registration No.: 196100114C | Period of Registration: 7 June 2017 to 6 June 2023

Closing date for applications is Monday, 25 November 2019
Skills Are you looking to switch careers?
>
Have a chance at being a Digital Project Manager with Lithan's Career Conversion Program! Upskill yourself and be employed in an job!

[For Singaporeans or SG PRs Only. Minimum 2 years working experience in Non-Project Management job roles.]

Job Description/ Key Responsibilities*:

Collaborate with internal teams to design, develop and implement digital projects
Provide end-to-end project management by developing detailed project charter and monitor progress and quality standards
Scope Read more
requirements, estimate budgets and project costs
Communicate with the team and ensure all members are on board with delegated tasks
Conduct risk assessment, and create a risk profile graph
No prior Digital Project Management experience needed, training will be provided

*Note: Responsibilities may vary in actual deployment.
>Requirements:

Singaporean or Singapore PR Only
Minimum 2 years experience in non-project management roles
Learners should have GCE A Level or Polytechnic Diploma, NITEC in any specialization or GCE O Level with minimum 3 years of relevant experience
Language Proficiency: IELTS 5.0 or its equivalent
Willing to undergo a mandatory training program to upskill yourself to be a Digital Project Manager
Skills Are you looking to switch careers?
>
Have a chance at being a Digital Marketer with Lithan's Career Conversion Program! Upskill yourself and be employed in an ICT job!

[For Singaporeans or SG PRs Only. Minimum 2 Years Working Experience in NON-Digital Marketing Job Roles.]

Job Description/ Key Responsibilities*:

Conceptualise and implement digital marketing campaigns – executing activities across a variety of digital channels from Social media, web analytics, E-mail marketing, SEO, SEM, mobile, video, Read more
and content marketing.
Oversee lifecycle marketing, marketing campaigns to analyse inbound and outbound Digital Marketing campaigns.
Monitor campaign budgets and metrics to optimize performance.
Responsible for lead generation to achieve business outcomes.

*Note: Responsibilities may vary in actual deployment.
>Requirements:

Have a strong willingness to learn and upgrade your skills in the fast evolving digital marketing profession
Excellent communicator and creative thinker, with an ability to analyse data
Willing to undergo a mandatory 6 months training program worth $13,000 fully sponsored by the hiring company
Skills Are you looking to switch careers?
>
Have a chance at being a Digital Sales & Marketer with Lithan's Career Conversion Program! Upskill yourself and be employed in an ICT job!

[For Singaporeans or SG PRs Only. Minimum 2 years working experience in NON-Digital Sales & Marketing job roles.]

Job Description/ Key Responsibilities*:

A hunter role, prospecting and negotiating with new clients and industry partners to achieve target.
You will be the subject matter expert on all Read more
products and evangelise across your network and sales events.
You will create and manage the sales & marketing strategy of an enterprise through well planned execution of sales and marketing campaigns across various channels.
You will plan and execute campaigns to acquire leads, nurture and convert them through adoption of advanced sales and marketing techniques.

*Note: Responsibilities may vary in actual deployment.
>
Requirements:

You are IT savvy, always up-to-date, connected and you know how digital works.
You have all the important skills: great communication skills, strategic prospecting skills, active listening.
Willing to undergo a mandatory 6 months training program worth $13,000 fully sponsored by the hiring company
Skills Full-time

Administrative Executive

The Canadian International School is currently looking for an energetic Administrative Executive to join our Admissions Team. Only shortlisted applicants will be contacted further.

Key responsibilities

The successful candidate will provide 360-degree administrative and clerical support to the Admissions Department and excellent customer service.

Required qualifications and experience

Successful applicants must be able to work in an international, fast-paced environment and should enjoy paperwork, as well as customer service.

Minimum diploma in Read more
any discipline

Minimum 2 years of working experience in administrative support roles. Previous administrative experience in a school environment will be highly regarded

IT savvy and experienced in managing information systems

Must have excellent organizational skills and meticulous attention to detail

Must possess a pleasant personality, excellent communication and interpersonal skills; should be comfortable interacting with international customers

Excellent command of both verbal and written English. Proficiency in Mandarin to support Chinese speaking customers will be an added advantage

Able to start work immediately

Resident in Singapore
Skills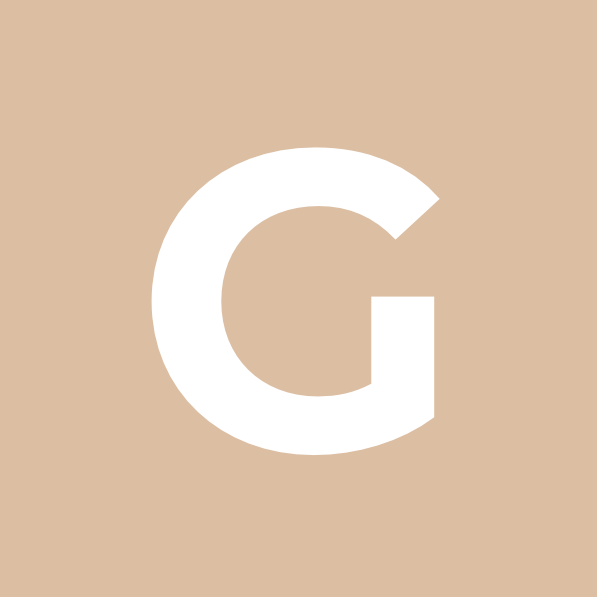 We are looking for a committed individual who is looking for a permanent part time position.

Requirements

Good command of English

Can commit long term

Job Scope

Answer phonecalls

Arrange for lessons

Arrange for make-up lessons

Photocopy worksheets

Explain about the program to walk-ins and over the phone

Prepare invoices

Adhoc duties

Timing is flexible

Full time position is also open

Only open to Singaporeans. Applicants must email resume

Job Type: Part-time

Experience:

customer service: 1 year (Preferred)

Administrative Assistant: 1 year (Preferred)

Location:

Novena (Preferred)
Skills
The incumbent will be the lead designer of our marketing department and will work with Head of Marketing and the marketing team to support company's overall advertising and promotional plans.

Job Description
>• Designing of marketing collaterals to promote our programmes and events.
>• Drive engagement on the digital platforms by developing marketing media such as videography and photography to promote our programmes.
>• Collaborate with internal stakeholders to develop and maintain a Read more
database of student/alumni ambassadors.
>• Co-ordinate and participate in outreach events such as exhibitions, roadshows, education fair, seminars, talks, etc.
>• Liaison with suppliers on the production of company's collaterals.

Job Requirements
>• Diploma with at least 4 years of graphic design experience, preferably in design and/or marketing
>• PC literate, with Microsoft Office Skills.
>• Proficient with Adobe Creative Cloud (Illustrator/ Photoshop/ Indesign)
>• Proficient with Wordpress/ Wix
>• Creative, self-motivated, positive attitude, able to work independently and take initiative
>• A good team player with good interpersonal and communication skills
>• Resourceful and ability to multi-task in a fast-paced environment
>• An eye for detail
Skills
Roles & ResponsibilitiesResearch Associate - Scientific Developer in 3D Geographic Data Science

The Urban Analytics Lab at the National University of Singapore (NUS) is seeking a research software engineer with strong computational skills to contribute to a project about generating 3D city models from sparse open data, such as building footprints in absence of lidar point clouds.
Among other responsibilities, the position involves developing machine learning approaches to infer additional Read more
information from sparse data leading to the enrichment of existing 2D geospatial datasets and generating 3D city models.
The principal research question of the project Large-scale 3D geospatial data for urban analytics is to investigate whether it is possible to create a 3D city model from (mostly) 2D open data sources such as OpenStreetMap, resulting in a low-cost approach to obtain 3D city models of very large areas suitable for various purposes such as urban analytics.
In this position, you will be responsible for the development and management of the implementation/software portion of the project.
Prospective applicants may want to check an earlier related work published by the PI of the project
(https://doi.org/10.1016/j.compenvurbsys.2017.01.001 or http://filip.biljecki.com/publications/2017_ceus_inferring_heights.pdf).
This project aims to extend the work, investigate its scalability, and implement it on a large number of cities around the world.

This is an excellent opportunity to have an impact in the field of 3D GIS / urban modelling, contribute to the development of methods that range from data acquisition and processing to data quality assurance and visualisation, and derive datasets and methods that could be very valuable to other researchers worldwide - enriching their scientific studies in urban analytics and GIS.
The project has a chance to unlock the potential of 3D geoinformation in areas where there was previously no reliable data available, and contribute to fostering new applications in regions that were previously neglected due to the lack of appropriate datasets.
Besides research on the topic and the development of software prototypes, you will be expected to work on tasks such as building a repository to disseminate the results and generated datasets.
You will be supervised by the principal investigator of the project Dr Filip Biljecki, NUS School of Design and Environment.

Our offer
· You will be working on an exciting project on the forefront of 3D city modelling developments, and helping the team implement and test their ideas and concepts.
· Possibility to make impactful contributions in the field.
· Option to publish the developed code as open-source, and contribute to open-source libraries, further increasing the visibility of your work.
· Flexible working environment.
· The appointment is for one and half year, with a probation period of 3 months.
· The renumeration will be determined according to the university's salary range depending on the degree and experience.
· Preferred start: January or February 2020.

Job Requirements
- Reading, processing, and writing geospatial data such as OpenStreetMap.
- Development of predictive models and their testing.
- Creating CityJSONhttps://cityjson.org datasets.
- Dissemination and visualisation of data.
- Documenting the developed code and contributing to writing documentation.
- Quality assessment of the data obtained with the developed methodology.
- Investigating applications of the generated datasets
- Masters with at least 2 years of relevant work experience preferred
- Degree in a related discipline may also be considered
- Experience with programming (preferably strong Python expertise, but not a must). Having built software used by others and/or scientific software experience is a plus.
- Excellent communication skills in English.
- A solid grasp of data science/machine learning, and expertise with modern tools.
- Familiarity with geospatial data (and 3D is a further plus), and GIS software/libraries.
- Capable of identifying and quickly learning the most suitable tools and new programming languages for the project on the go.
- You are inclined to contribute to open-source libraries and add new code, and work in a research environment.
Things that may work in your favour during the evaluation of your application:
- A Github account (or similar) demonstrating prior work, ability to document code, and an open-source stance.
- Experience with some of the following: PostgreSQL/PostGIS, R, pandas, scikit-learn, PyTorch, and/or TensorFlow.

You are encouraged to apply even if you do not meet all the requirements above as we offer a stimulating environment supporting you to further develop your skills.
Skills
Roles & ResponsibilitiesThe spin and energy lab at National University of Singapore invites applications for a Research Fellow positions in nano-devices. In this position, you will carry out experimental research on spin orbit torque devices based on magnetic heterostructures. Â This position starts on one-year contract, which is renewable depending on performance and fund availability.Requirements A recognised PhD (RF) degree in physics or microelectronics. 2-3 years of experience Read more
in device research. Good understanding of solid state physics. Experience in electrical transport measurements Experience in nano-device fabrication in cleanroom. Experience in spintronic devices. Experience in thin film deposition using sputtering. Skilled in LabVIEW integration of electrical components. Expertise in macrospin simulation. Open to fixed term contract.
Skills
Roles & ResponsibilitiesThe School of Continuing and Lifelong Education (SCALE) was established to drive the expansion of NUS' lifelong learning offerings in a concerted and strategic way that furthers our mission to be a leading global university, as well as fulfil our role as a public university of Singapore, shaping the future. Through SCALE, working adults (i.e. professionals, managers and executives) who aspire to stay relevant and ahead Read more
of competition, companies looking to up-skill/re-skill their workforce, and even youths exploring quality tertiary education options, have access to NUS' suite of innovative, world-class continuing and lifelong education offerings. Drawing on unparalleled access to the multi-disciplinary expertise of 16 other NUS Faculties/Schools, SCALE offers youth, executive and professional development/education programmes, part-time degree programmes, as well as modular courses that may be taken singly or stacked towards certificates/diplomas/degrees that meet the lifelong learning needs of individuals. All programmes are designed and developed in consultation with the industry to ensure relevance and currency. To augment our manpower resources, we are looking for a suitably qualified candidate to join our Corporate Services Unit – Finance. Reporting to Associate Director (Finance Lead), the incumbent shall work as a member of SCALE's Finance team in supporting a mix of the following areas of work viz. financial planning, budgeting, and other finance-related work/projects, including business process re-engineering. The ideal candidate would be a competent and reliable Finance professional who is able to work with little supervision in a fast-paced, results-oriented and ambiguous environment. This role is offered on a contract basis, for 6 months in the first instance. Key Duties & Responsibilities: Accounts payable: Perform invoice verification and proper accounting of payments. Track and ensure timely payments to programme teachers/assistants, vendors as well as other contractual obligations; process staff claims. Prepare/verify journal transfers for interdepartmental payments. Follow-up on outstanding balances from customers and support the work of bad debt management. Track and check all SSG subsidies submitted by internal units/School/Faculties. Monitor grant/subsidy receipts and disbursements, with timely claims and reporting. Support SSG audit and perform account reconciliation. RequirementsRequirements: 1) Academic & Professional Certification: At least a good bachelor's degree in Accounting, Business, or Finance from a reputable university (CA, Singapore preferred). Highly proficient in Microsoft Office applications. Experience in SAP accounting system preferred. 2) Experience & Attributes: At least 2 years' relevant work experience, with at least the last 2 years in a similar capacity. Adept in systems thinking and working with IT systems. Excellent interpersonal and communication (verbal & written) skills. Committed team player who is results-driven, self-motivated and disciplined, with the highest level of integrity.
Skills