Sign in or register for a JobTech account.
Responsibilities
·Coach and inspire the learning of Lower Primary Mathematics to classes with a maximum of 8 students
·Deliver the programme in accordance with the policies, guidelines and philosophy of onSponge
·Marking of homework and worksheets
·Keeping accurate records of the student's learning progress
·Communicate with parents and centre manager on the student's progress
Requirements
·Degree / Diploma holders. NIE-trained or qualifications in Early Childhood will be an advantage
·Passionate about teaching and learning of Lower Primary Mathematics
·Energetic, enthusiastic and engaging
·Willing to work on weekends
·Singaporeans / PR only
Skills

We require home tutors for our clients and parents who need tuition for various levels: Pre-school, Primary, Secondary, A-Level, IP, IGCSE, CIE, CSE, IB, Music & Languages.MOE teachers (ex/current), fulltime tutors, part-time tutors and students (poly/uni) are welcome to apply.
Skills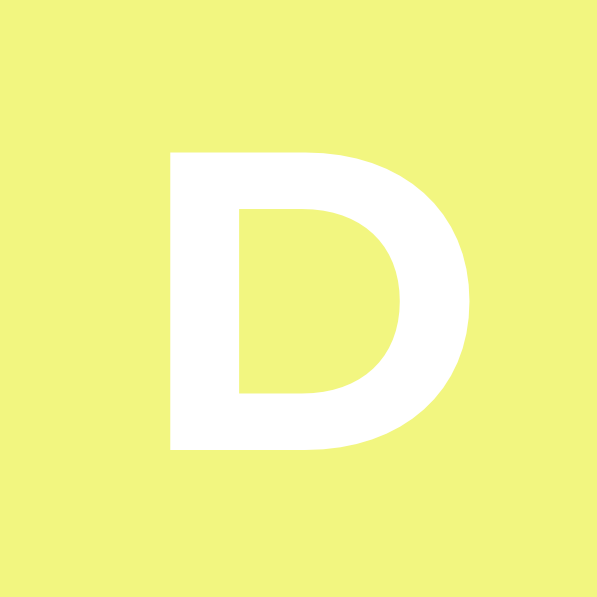 Fun Preschool Enrichment Teachers Needed (Part-time)Part Time TrainerResponsibilitiesTo educate and engage children on various content/topicsTo conduct and facilitate teaching programmes in a group settingTo assist lead trainers in classes when neededRequirementsAble to engage and communicate effectively with childrenBelieve in empowering children/youths to fulfill their highest potentialCheerful and willing to take initiativeOn-the-job training will be providedMin. Diploma holderMinimum commitment: 2 fixed days per week for 6 months (and more)Please ensure to Read more
include your direct contact number & e-mail address for follow up.
Skills
Responsibilities:Manage courses conducted by the Centre, including processing nominations for scholarships and applications;Schedule examinations for courses;Assist in the preparations of course materials and other administrative arrangements relating to course commencement;Maintain academic and administrative records, including student databases and results;Coordinate the award of research fellowships and making arrangements for the attachment at the Centre;Assist in the Centre's seminars, workshops, conferences and other official events;Liaise with external agencies/institutions, examiners and Read more
visiting professors;Assist in the implementation of policies and programmes;Update financial and administrative records;Prepare documents and forms in compliance with the Finance Code of Practice as and when required;Supervising the performance of staff under his/her charge and ensuring a high standard of service at all times.Undertake any other duties that may be determined by the Head, Academic Admin and/or Centre Director.
Skills
Responsibilities:Administer the nomination and award of scholarships and research fellowship from start to end;Provide general administrative support services for scholarship courses from course commencement to course closure;Maintain proper archival of academic and administrative records for scholarship courses including student databases, results, certificates and transcripts;Organize data and information pertaining to scholarship courses;Attend to all communication related to scholarship courses and research fellowship;Establish outreach with Ministries of Education in the Read more
region and maintain networking with agencies and organizations;Position the Centre strategically in relation to education to promote the Centre to local and regional agencies and organizations;Assist in the Centre's seminars, workshops, conferences and other official events;Be involved in organizing and implementing Centre-wide initiatives, plans and events;Undertake any other duties assigned by the Director and Manager.
Skills
Responsibilities:Perform general administrative and secretarial duties for the General ManagerSet up and maintain General Manager's office working filesMonitor telephone calls and receiving visitors to General Manager's officeManage GMIH's calendar, schedule meetings and appointmentsMaintain and prepare departmental and business correspondencesSchedule meetings, draft and disseminate minutesCompile monthly management reports and documents for submissionHandle sensitive and confidential information professionallyLiaise with Senior Staff for follow up on queries, deadlines, reports and submissionsAdminister Read more
and submit training and overtime recordsPrepare monthly and ad-hoc billings, as well as new and renewal tenancy agreements for tenantsAssist in special projects when requiredPerform any other tasks as assigned by General Manager of International Hotel DivisionTo undertake any other duties which may be determined by the Centre Director
Skills
Attend and handle guest's enquiries professionallyPerform all guest check-ins/check-outs, verification and payment modes meticulously and timelyVerify guests' room rates with system records and flag out any discrepancies to the Reservations team for follow-up actions, if requiredPerform accounts balancing and ensure cash float is accurate before commencement and completion of every shiftReport any suspicious or hazardous concerns to the Assistant Security Manager, housekeeping matters to the Executive Housekeeper and Read more
maintenance defects to the Maintenance Manager whilst keeping the Duty Guest Services Manager informedPerform any other tasks as assigned by General Manager of International Hotel Division.
Skills
Align the library selection of materials with the school curriculum and also individual needs of students, teachers and other users of the library.

Conduct a periodic inventory of library collection as well as library and supervise the withdrawal of outdated and worn out materials, ensuring library materials are in good condition.

Prepare and administer the budget for the library, considering curricular and replacement needs.

Organize and supervise the ordering, checking, processing Read more
and maintaining of materials.

Develop, plan and administer the school library program.

Establish efficient acquisition and processing procedures.

Catalogue print and non-print materials according to national standards Dewey Decimal System.

Review and evaluate materials, using book reviews, catalogs, faculty recommendations, and current holdings, to select and order print, audiovisual, and electronic resources.

Develop and implement policies and procedures for works of original cataloguing, vendor specifications for data disks, and retrospective conversion of print and non-print materials.

Maintain a current file and bibliography of various types of selection resources which staff may use for reviewing and requesting supplemental curriculum materials.

Plan and teach classes to students and teachers on topics such as information literacy, library instruction, and technology use.

Diploma/Degree Holder

Minimum 3 years of relevant experience working in libraries

Good organisation skills

Proficient in MS Office skills

Excellent Interpersonal and Communication skills

Ability to work independently
Skills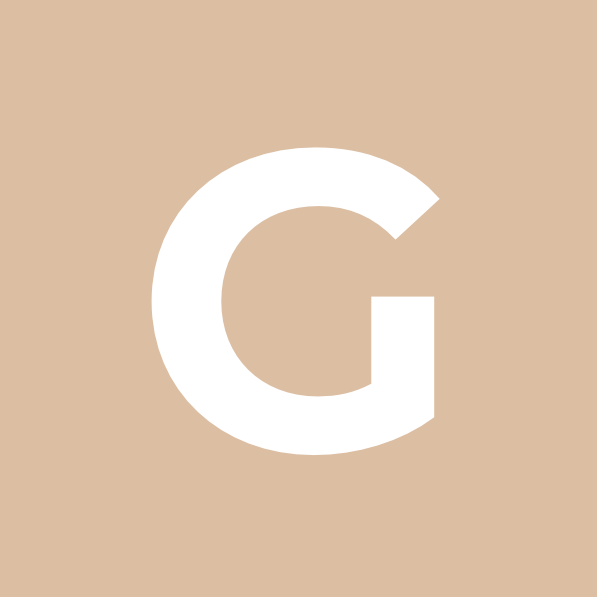 Who We Are

Since 2011, General Assembly has transformed tens of thousands of careers through pioneering, experiential education in today's most in-demand skills. As featured in The Economist, Wired, and The New York Times, GA offers training in web development, data, design, business, and more, both online and at campuses around the world. Our global professional community boasts 40,000 full- and part-time alumni — and counting. In addition to Read more
fostering career growth for individuals, GA helps employers cultivate top tech talent and spur innovation by transforming their teams through strategic learning. More than 21,000 employees at elite companies worldwide have honed their digital fluency with our corporate training programs. GA has also been recognized as one of Deloitte's Technology Fast 500, and Fast Company has dubbed us leaders in World-Changing Ideas as well as the #1 Most Innovative Company in Education.

Seeking a Full-Time Outcomes Career Coach in Singapore

We're looking for someone who can build relationships with employers in the tech industry, and help our graduates find opportunities in Digital Marketing, Data Science, User Experience Design, and Software Engineering.

The Role

The goal of the Career Coach is to ensure that students are supported as they start to think about their next professional steps, and graduates are prepared and confident in their job search. The career coach builds relationships with employers in the tech industry and matches graduates to open roles. A balance of ensuring that graduates are empowered to find jobs in a timely manner, as well as find roles that they are passionate about, is critical for this role.

Responsibilities

Coach & Career Counselor - Ensure all job-seeking students & graduates have a smooth transition from the classroom to job seeking and that they feel supported during this process. Reduce anxiety for students & graduates around their job search through clear communication. Help students identify their personal goals to best impact their job search & educational experience.

Employer Outreach & Business Development - Build industry connections with Employers in Singapore who are hiring for software engineering, UX design, digital marketing, and data science roles. Strategize and execute a plan for building and nurturing relationships with employers. This includes but is not limited to activities such as: networking at tech events, organising monthly GA events for employer outreach, etc.

Content Delivery - Educate students & graduates of immersive programs on skills needed to perform an effective job search. Lead both recurring one-on-one and classroom based programming.

Content Creation - Work with teams at GA that are responsible for curriculum to highlight updates as needed and create new student-facing resources. Be a key thought partner in the curriculum and resource creation.

Internal Team Connector - Utilize and coordinate with GA community resources as needed to acquire additional educational opportunities (mock technical interviews, project feedback, etc.)

Risk Management - Track student progress and highlight to teammates and stakeholders when a student isn't doing well or falling out of communication. Also, ensure that we're putting quality, qualified grads into our community.

Tracking & Driving Metrics - Track the readiness and progress of job seekers, accurately forecast outcomes metrics, prioritize your support efforts based on this forecasting, iterate on coaching strategies and tactics to effectively achieve desired team goals at scale.

Produce Hiring Events - Organise hiring events for graduates to meet prospective employers.

Skills & Qualifications

4+ years of work experience in recruiting, HR, or career coaching. Account management or sales experience is a plus.

Familiarity with the tech and digital landscape in Singapore; previous experience working in some facet of the tech industry.

Awareness of tech job market and breadth of opportunities - you are going to be assisting our graduates land roles in Software Engineering, Data Science, Digital Marketing, and User Experience Design.

Passionate about education & technology.

Engaging, and comfortable presenting both one-on-one and delivering to a large group.

Able to give constructive, positive feedback to people of diverse professional and life backgrounds.

Resourceful; able to pull educational resources from the community and to tailor lesson plans/meetings based on graduate needs.

Able to manage large volume of requests and organize systems to keep track of students in various stages.

Highly organized & data conscious.

High emotional intelligence; able to empathize with others and can handle other people's stress.

Experience working in a startup - nice to have

Competencies

Motivating Others:

Creates a climate in which people want to do their best; can motivate many kinds of direct reports and team or project members; can assess each person's hot button and use it to get the best out of him/her; pushes tasks and decisions down; empowers others; invites input from each person and shares ownership and visibility; makes each individual feel his/her work is important; is someone people like working for and with.

Managing Vision & Purpose:

Communicates a compelling and inspired vision or sense of core purpose; talks beyond today; talks about possibilities; is optimistic; creates mileposts and symbols to rally support behind the vision; makes the vision shareable by everyone; can inspire and motivate entire units or organizations.

Innovation Management:

Is good at bringing the creative ideas of others to market; has good judgment about which creative ideas and suggestions will work; has a sense about managing the creative process of others; can facilitate effective brainstorming; can project how potential ideas may play out in the marketplace.

Managing and Measuring Work:

Clearly assigns responsibility for tasks and decisions; sets clear objectives and measures; monitors process, progress, and results; designs feedback loops into work.

Organizing:

Can marshal resources (people, funding, material, support) to get things done; can orchestrate multiple activities at once to accomplish a goal; uses resources effectively and efficiently arranges information and files in a useful manner.

Listening:

Practices attentive and active listening; has the patience to hear people out; can accurately restate the opinions of others even when he/she disagrees.

Patience:

Is tolerant with people and processes; listens and checks before acting; tries to understand the people and the data before making judgments and acting; waits for others to catch up before acting; sensitive to due process and proper pacing; follows established process.

Presentation Skills:

Is effective in a variety of formal presentation settings: one-on-one, small and large groups, with peers, direct reports, and bosses; is effective both inside and outside the organization, on both cool data and hot and controversial topics; commands attention and can manage group processes during the presentation; can change tactics midstream when something isn't working.
Skills
Creative Marketing Director
Must posses Business Marketing/Design degree and credentials. Portfolio and list of previous projects/experiences is a must.
An experience working with Manufacturing Industry and a knowledge of its processes is an advantage. Please send in your application, portfolios and cover letter via email. This is on a project/contractual basis. Only Singaporean or PR need to apply.
Scope of work:

To work with stakeholders to create a narrative, based on the collective capabilities and Read more
key messaging provided by stakeholders revolving around the Institution's pedagogical approach towards Industry Transformation (The chosen individual will be briefed).

From the concept, work with designer to create an interface for Interactive Mobile display and other marketing collaterals. Must be able to launch the interface before the 1st event.
>Apart from the UI, with the concept/narrative provided the individual is expected to design learning journey experiences for events and campaigns tailored for Energy & Chemicals, Advance Manufacturing & Integrated Digital Delivery – Building & Construction companies.

By and large the individual is expected to design marketing strategies based on the task given and find the right approach to engage targeted companies.

Only shortlisted applicants will be contacted.
Skills