Sign in or register for a JobTech account.

Roles & Responsibilities

Part-Time Data Entry Analyst (10 months Contract)

Reporting to the Research Co-ordinator, the main responsibility is to read and extract relevant data from several sources (such as the electronic medical record, clinic admin system, clinical case notes, etc) and enter the data accurately into spreadsheets for a health service evaluation study.

Requirements

Requirements

Possess a bachelor's degree (preferably health-related discipline)

Research or clinical data entry experience is desirable

Good organizational and analytical Read more
skills

Good understanding of written English

Familiar with Microsoft Word and Excel

Willing to learn new systems (eg. IngoT, GPC)

Accountable and able to work independently
Skills Handling daily operations duties such as counter duties, cleanliness, etc.Attend to walk in customers promptlyMaintain cleanliness and tidiness of Café and work areaEnsure product quality by following organization SOP in food preparation & servingAny other duties as required by F&B ManagerFULL TIMER: 6 days/44hrs a week, Sunday offLocation: 20 Lengkok Bahru, Singapore 159053 (Redhill MRT)Singaporean onlyNo experience neededMore information is available at http://www.profbrawn.com.sg/If you are a team player Read more
and is keen to make a difference, email your resume to arc_recruit@autism.org.sg Join us today!!
Skills
We are currently looking for Care Staff / Driver to join our St Luke's Family, assisting the daily care programmes and operations at our Day Centre. The job duties includes,Driver duties:Driving Client from their home to the centre or centre to home.Conducting daily visual check on the clients' health conditions and well-being.Receiving clients upon their arrival at the centre and during the departure sent-off to the waiting Read more
vehicle.Pick & Send clients safely and punctually as scheduled. (Door-Door) Call family members when required.Ensure clients safety while boarding & alighting from vehicle. Conduct safe handling of clients who requires assistance. Admin DutyMaintain up-to-date namelist of clients on transport.Assist in scheduling clients' transport time-table in the most efficient manner.Keep vehicle log book up-to-date. Vehicle maintenanceConduct daily check on vehicle.Responsible for vehicle maintenance and repair schedules.​To carry out the driving and dispatch duties as assigned by the centre manager / supervisor.Care Staff duties:Supervising clients to carry out their routine re-habilitation, therapy and diversional activities.Lead or support daily exercises and activities prescribed by the rehabilitation team.Serve meals including tea/ coffee breaks to clients and may require to feed clientsAssisting elderly in toiletingEnsuring the cleanliness of the centre at all times and carry out the necessary cleaning daily.Assist carestaff/ TA in performing routine duties in caring for clients eg conduct programs, assist in basic ADLs, conduct screening & assessment.Assist to maintain cleanliness of centres (eg simple cleaning, disposal of waste) To undertake any multi-skilled job as assigned by Centre Manager.Requirements:Candidate must hold a Class 3 license.Willingness and patience in serving the elderly clientsPrior experience in driving / caregiving duties in Hospitals; Nursing Homes or individual parents would be advantageous.Candidate who are keen on a career switch would be considered.Singaporean only
Skills
We are looking for an HR Executive to manage The Salvation Army (TSA) compensation and benefits, training administration and employee performance programmes.

To be successful in this role, you should have an extensive background in Human Resources Management and a thorough knowledge of labour legislation.

Job Responsibilities

Administer full HR functions including manpower planning, recruitment, learning and development, compensation and benefits.

Engage with Centres assigned proactively, understanding their HR needs and provide Read more
the relevant HR solutions to meet their needs aligned to organisational objectives.

Provide HR solutions and advice to Centres assigned according to labour laws and within TSA policies and procedures.

Foster cross-functional relationships and ensure managers and employees are properly connected

Manage and resolves complex employee relations issues.

Administer and process monthly payroll operations according to policies and procedures

Support the review of compensation and benefits structure aligned with market trends

Provide advice and assistance in compensation and benefits administration

Review related HR processes and provide recommendations for improvement

Promote a positive and open work environment where employees feel comfortable speaking up about issues

Manage and supervise other HR staff or interns, ensuring they are assigned and carry out proper tasks

Understand and adhere to all pertinent labour laws

Render support in programs/events in increasing the public awareness of TSA's work in the community and fund-raising initiatives

Working Hours

Under normal circumstances the hours of duty will be as follows:

30am to 5.00pm - Monday to Friday (60 minutes lunch break)

Work Location

The Salvation Army – Territorial Headquarters

20 Bishan Street 22, Singapore 579768

https://www.salvationarmy.org/singapore/Home

ABOUT THE SUCCESSFUL CANDIDATE :

Qualifications

Bachelor Degree / Graduate Diploma in Human Resources Management or relevant field

Competencies

Proven work experience as an HR Executive or similar role with at least 5 years relevant experience in payroll administration

Familiar with Human Resources Management Systems (Oracle HRMS)

Good knowledge of labour legislation (particularly employment contracts, employee benefits and insurance)

Demonstrate partnership and strong communication skills

TO APPLY

Please send the application with detailed resume to hr_tsa@smm.salvationarmy.org

The selected candidates will be informed to attend 2 rounds of interviews.

Singapore:

20 Bishan Street 22, Singapore 579768
Skills The Society for the Prevention of Cruelty to Animals (SPCA) is seeking a dynamic individual to join us. As a Communications Officer, you will be a leading person in promoting the animal welfare message and help the SPCA fulfil its mission of promoting kindness and preventing cruelty to animals.

Key duties

Manage and produce content for SPCA's communication platforms, including magazines, newsletters and social media sites

Manage publicity for the organisation, Read more
such as advertising campaigns and media releases

Generate media opportunities for SPCA and assist with responding to media queries

Respond to queries from members of the public and assist the frontline staff in positively representing SPCA's views and policies

Requirements

Passion for animal welfare

Degree/Diploma in communications, journalism, public relations, marketing or equivalent qualification

Excellent verbal and written communication skills

At least two years working experience in communications, media or marketing

Ability to manage projects independently, multitask, be meticulous and meet deadlines

Mature, eloquent, personable with excellent interpersonal skills to interact at all levels

Please apply via email to hr@spca.org.sg stating 'Communications Officer' in the subject field, including your CV and a cover letter indicating your interest in the position. Only shortlisted candidates will be notified.

Please note that for all positions, you must be prepared to travel to 50 Sungei Tengah Road. Please check to make sure that the distance is not too far for you to travel before applying.
Skills
JOB PURPOSEAssist in Singapore Red Cross' (SRC) design needs for corporate marketing and operational marketing functions.PRINCIPAL ACCOUNTABILITIESPropose design and layout for jobs as briefed in a timely mannerSupport conceptualisation and value-add from the designer's perspective, for all projects, ranging from strategic marketing initiatives, to operational marketing collaterals, and day-to-day artwork needsSupport SRC's brand identity project, working closely with the in-house designer and Corporate Communications departmentSupport SRC's events preparation Read more
to optimise brand visibility as assignedSupport the development of purpose-built collaterals for community outreach opportunities.JOB SPECIFICATIONQualifications:Knowledge in Design - concept, design, layout.Knowledge in the use of design software including InDesign, Illustrator, Photoshops, etc.Excellent computer literacyKnowledge in Marketing/Mass Communications/Business Administration a plus.Additional skills and knowledge:Passionate about design, marketing, branding, new media, etc.Personable, energetic, mature and able to multi-task efficientlyInterest in NGO, NPO, charities, or the social services sector.Desired behaviours:Evidence of good organisational and time management skillsAble to work with tight design deadlinesIs self-motivated, resourceful and innovativeWilling to take initiatives and able to work with minimum supervisionGood interpersonal skills, with the ability to relate well to people at all levels.
Skills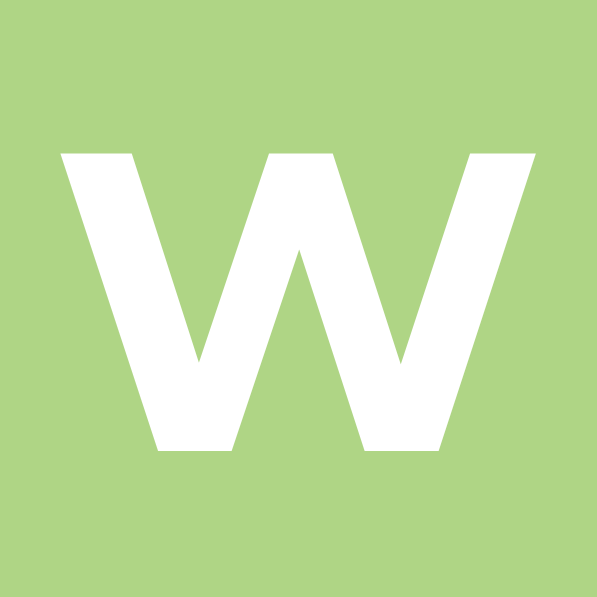 Roles & Responsibilities

Responsibilities:

Provide coordination and or logistics support for projects/programmes

Provide any general admin duties to the ministry

Assist in planning, organizing and executing of all events, seminars & activities

Involved in Weekend service and activities

Requirements

Candidate must possess at least a Diploma in any field.

At least 2 year(s) of working experience in any field.

Related qualifications & experience in Christian Ministry will be preferred

Computer Literate

Strong communication & PR skills

Enjoy being with people

Ability Read more
in maintaining/updating of records including admin housekeeping, tracking and storage of data

Ability to work with the various ministries in the Church

Ability to organize meetings/events, including setting up of training/meeting room

Open to work on workends

Details:

Career Level Entry Level

Yr(s) of Exp 1-2 years

Qualification Diploma

Industry Charity/Social Services/Non-Profit Organisation

Job Types:

Full-time, Permanent
Skills

Roles & Responsibilities

Hua Mei Elder-centred Programme of Integrated Comprehensive Care (EPICC) serves older persons who wish to continue living at home in spite of their complex medical conditions and limited family and social support. It provides team-managed, person-centred, integrated comprehensive care, with a day club programme.

The EPICC team comprises of physician, nurse, social worker, physiotherapist, occupational therapist, centre manager, programme executive, programme assistants and driver.

Reporting to the Centre Read more
Manager, the Programme Assistant is to provide support and assistance to clients on a daily basis, attending to their needs and ensuring the smooth operation of the centre.

Responsibilities

Provide interactive activities to clients in the centre or in the client's home

Assist the nurse in providing care for the clients

Assist PT and OT in the implementation of activities for clients at Centre during individual therapy sessions and group activities

Provides personal care / assistance according to the individual needs (i.e. grooming, dressing, peri-care, showers, bathing, toileting, transferring, housekeeping, meal preparation/feeding, laundry, shopping) in the centre or in the client's home

Provide blood pressure and blood sugar measurement and reading under supervision of nurse

Assist the multidisciplinary team regards to the client's care plan

Ensure that the medical records and supplies are properly maintained

Demonstrate and maintain environment safety and clean

Other related duties as assigned

Requirements

Requirements

WSQ Certificate in Healthcare Support (Nursing Care) or equivalent

Training/Experience in therapy aid, nursing aid is an advantage

Able to work independently and as part of a multidisciplinary team

Experience in eldercare is an advantage

Good working attitude

Able to communicate with English, Mandarin and dialects speaking clients

Interested applicants please email your resume, current and expected salaries to: hr@tsaofoundation.org.

We regret that only shortlisted candidates will be notified.
Skills
Roles & Responsibilities

Job Responsibilities

Process cheques and cash received daily

Assist in recording of GIRO/TT/Credit Card payments received

Handle bulk issuance of monthly and yearly subscription fee credit notes

Handle emails and phone calls from member

Prepare letter and form (AR matters)

Assist in covering reception duties and some other administrative tasks

Requirements

Job Requirements

Minimally a Diploma in any discipline

Meticulous and organised

Individual contributor as well as team player

Interested applicants, please submit a resume stating your notice Read more
period; current & expected salaries via the APPLY NOW button. We regret that only shortlisted candidates will be notified.
Skills

Roles & Responsibilities

Conduct research studies, needs assessments and programme evaluation projects

Prepare reports and presents results of research studies, needs assessments and programme evaluation projects

Source and provide relevant information to support agency programmes and services

Develop programmes and activities to support agency work

Requirements

Honours Degree in Psychology, Social Work or related Social Science disciplines

Familiarity and experience with research methods and statistics used in social sciences

Ability to use SPSS or other statistical Read more
software

Ability to use NVivo or other qualitative analysis software would be a bonus

Excellent written and oral communication skills

Independent in managing and executing projects and work tasks

Able to communicate in English and other languages

The position is on contract basis

Work Location:

Holland Close

Please submit a sample of written work together with the application

Interested applicants are to submit a Job Application Form (downloadable from www.fycs.org) with their resume to recruit@fycs.org. Please visit www.fycs.org for more details.
Skills