Sign in or register for a JobTech account.
Sports & Entertainment
jobs
We are seeking dynamic individuals to join our team. In this role, you will be involved in the daily operations of our sports facilities across Singapore.

Managing of sports facilities.
Making reservations.
Attending to customers/reservations.
Upselling of packages and services.
Assisting with events.
Candidate must possess at least Primary/Secondary School/"O" Level in any field.
No work experience required.
Must be able to work rotating shifts.
Possess a can-do attitude.
Be responsible and goal oriented.
Be able to function as part Read more
of a team.
Be driven and able to accomplish set tasks.
Be able to work rotating shifts.
Singapore citizens only.
Full Time & Part Time.
Skills Responsibilities
Handle daily routine administrative duties
Checking of hardcopy sales materials
Data Entry of hardcopy materials into system
Other ad-hoc duties assigned
Provide admin support to the department
Requirements
>Minimum O leave or equivalent
Meticulous and careful with details
Able to multi task
Basic knowledge in computers and MS office
Singaporeans Only
Working Hours
>5 day work week
Mon- Fri (9am-6pm)
Start date: Immediate preferred
Location: Pasir Ris

Please remember to state your
>1. Current salary
>2. Expected salary
>3. Reasons for leaving (Past and present employment)
>4. Notice Read more
period

Please email to [Click Here to Email Your Resume] and state the position that you are applying for as the subject in the email.

We regret that only shortlisted candidate will be notified.
Skills Roles & ResponsibilitiesJob Description
Reporting to the Director, your responsibilities include:
Office functions

Obtain of awards, accreditation, certification & licenses for the company & individual staffs
Issue & maintain of purchase orders. Liaise with HR and Accounts Manager on ordering, with supplier on delivery for all office, spa, salon and Myanmar orders.
Review, update & maintain of SOP for spa, salon and office.
Build, establish & maintain good rapport with all staffs in the Read more
Spa and salon
Develop & provide training material/programs.
Monitor & oversee to ensure day to day operation of Spa is efficiently carried on spa facilities, operations & customer service satisfaction and as according to the SOP. Together with Spa Manager
Ensure all IT and software are in good working condition. Trouble shoot when there are problems.

PA functions

Coordinate for recruitment pertaining to advertisement, application screening and interview arrangement.
Attend business and social meetings and follow up outstanding matters as and when required.
Monitor validity dates of personal matter, eg.visa, passport, insurance, banking documents, house, FDW, etc.
Travel arrangement for Director & Management Team.
Any other ad hoc tasks that may be assigned.

HR Functions (working together with HR and Finance Manager)

Maintain a documented system of HR records, policies and procedures
HR administration, maintain and monitor timesheet, monthly roster, employee's benefits & entitlement
Ensure that relevant HR database is up to date, accurate and compiles with legislation
Submission of HR related application, reports and statutory declaration
Update insurance company for staff list under coverage
Submit all Casetrust renewal , Massage Licence, HSA , etc
Enrol for WSQ on the job related course & submission of grant
Ensure collect practice are in line with MOM regulation
Skills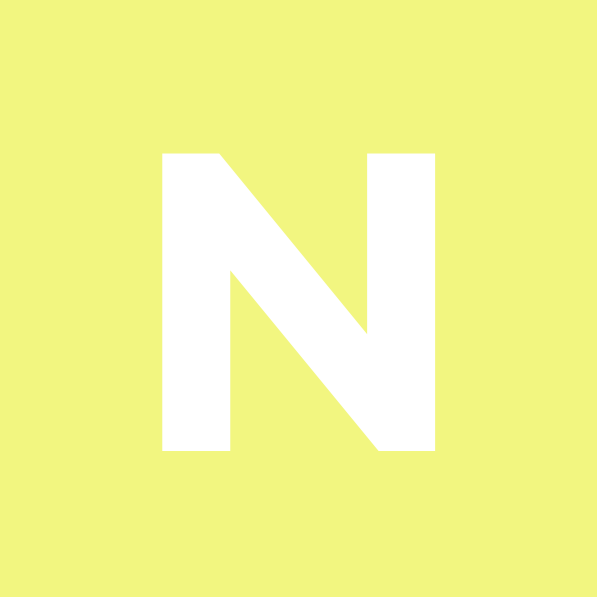 Roles & ResponsibilitiesThe National Coach must have international experience at the elite level. This person must hold a reconised netball elite coaching qualification (High Performance/Level 3) and have proven coaching success at the international or elite national level. The initial contract period is for 1 year.
The National Coach is responsible for coaching the national squad, and overseeing the development of the 21&Under Squad. This person will also have Read more
an overseeing role in the development of the younger age groups - 14&Us, 17&Us and 19&Us.
This person should have working knowledge and experience of programming strategies and structures to ensure progressive development pathways for all areas of the game. The National Coach must demonstrate qualities such as team work, commitment, drive, innovation and adaptability and value effective communication in the daily working environment.
The Technical Manager's role will include managing the development of coaching at the elite level and be involved in the development of the game in the areas of playing and coaching. Netball Singapore has adopted Netball Australia's programmes and we bring in specialist coaches to NA to run courses and training sessions each year.
This role requires good leadership and people management skills.
Skills Description
>Responsibilities
>Assist in Payroll processing
>Leave and medical administration
>Maintenance of proper filing system
>Maintenance of employee records
>Recruitment
>Undertake any ad-hoc duties when required

Requirements
>Minimum O levels or equivalent
>With at least 2 years of related experience
>Able to meet deadlines
>Meticulous with a high level of integrity
>Able to start immediately or with short notice
Singaporean/ PR only

Please remember to state your
>1. Current salary
>2. Expected salary
>3. Reasons for leaving (Past and present employment)
>4. Notice period

Please email to [Click Read more
Here to Email Your Resume] and state the position that you are applying for as the subject in the email.

We regret that only shortlisted candidate will be notified.
Skills

Job Summary
>The American Club is seeking a Graphic Designer to join our in-house Marketing team. Reporting to the Marketing & Communications Director, the ideal candidate is a positive, creative individual with the ability to work across multiple platforms (print, presentation, digital, interactive, etc.) to create visual materials that compellingly communicate The Club's programs and project to various stakeholders. The Graphic Designer will also provide graphic templates and design Read more
direction for other graphics specialists within the department when appropriate.

Responsibilities:

Assist in design of marketing collateral including printed and digital materials, external and internal presentations, and other media to communicate Club events, promotions, activities and news

Create individual graphic elements (diagrams, information graphics, illustrations, etc.) for communications collateral

Requirements:
>

Bachelor's degree or Advanced Diploma in Graphic Design, or equivalent 2-3 years' experience in graphic design for a design studio, agency, or in-house creative department (will consider fresh graduates)

Ability to balance and prioritize multiple projects with short deadlines

Ability to work independently and as part of a team in a fast-paced environment

Highly detail-oriented, independent and organized

Strong design foundation and understanding of the principles of typography and layout

Strong understanding of print production and technology

Ability to storyboard presentation and design concepts

Expert user of InDesign, Photoshop, and Illustrator

The following skills are appreciated but not required: video production and/or editing; web design and production; experience teaching and/or critiquing others' design work
Skills Roles & Responsibilities

The Singapore Swimming Association (SSA) is the governing body for aquatic sports including swimming, water polo, diving, artistic swimming and open water swimming in Singapore. As the leading National Sports Association for the SEA Games 2017, with our best-ever away games medal tally of 24 Gold 16 Silver and 18 Bronze, we invite passionate and capable applicants who can contribute to further our cause in the Read more
following positions :

1) MARKETING & COMMUNICATIONS MANAGER

A. PRIMARY JOB PURPOSE

You will report to the Director of Finance, Admin & Business Development, and work with SSA's Vice-President (Partnerships) on all marketing and communications matters in accordance with the direction and policies established by the Executive Committee.

B JOB RESPONSIBILITIES

Marketing

Development and refinement of marketing goals, pricing strategies, promotional activities and branding in consultation with sponsors and partners.

Manage the branding, creatives/designs and promotions for all SSA Events.

Maximising collaboration, efficiency and creativity in the building and maintenance of consistent branding or corporate identity across marketing and public relations channels.

Sponsorships

Manage the Association's sponsorship efforts including sourcing and retaining sponsors.

Oversee the inventory management for all value-in-kind sponsorships.

Identify different avenues of sponsorships that is available to potential sponsors.

Development of sponsorship reports

Communications

Devising the marketing and communications strategy and plan

Managing external communications with the public, affiliates and stakeholders

Directing the creation of internal communications, newsletters, press releases and speeches.

Increasing mainstream, web and social media presence of the Association, Athletes and Events through media relations and media coverage.

Others

Manage the creation of the Association's Annual Report

Manage the development and implementation of SSA's Membership Portal

Liaise with Legacy Council on activities

C JOB HOLDER REQUIREMENTS

1 Qualifications and Experience

Degree in Marketing or Mass Communication or relevant qualifications.

At least 5 years of relevant working experience

Prior experience in a marketing or public relations company is preferred.

Must have strong initiative, good communication & interpersonal skills and positive attitude.

Ability to work independently and under pressure to meet tight datelines.

Ability to start at short notice is preferred or immediate.

2 Personal Attributes

A dynamic and mature person with a passion for sports.

Meticulous with high level of integrity

Must have strong initiative, good communication, interpersonal skills, and positive attitude.

Strong team player with ability to work and builds rapport and collaborative working relationship with all levels.

Ability to work independently and under pressure to meet tight datelines.

Ability to work in a dynamic environment

Ability to work on weekends when major competitions are hosted by the association

Please email application enclosing resume and recent photograph and stating current and expected salary to: leon.lim@swimming.org.sg. Only shortlisted candidates will be notified.
Skills Are You A Superstar With Sales Experience?

An urban-chic fitness studio with locations in downtown Orchard, Shenton and City Hall is looking for superstars to front our studios! We are seeking passionate, service-oriented, and cheerful people with a love for fitness and an excitement for our brand.

RESPONSIBILITIES

Provide a high level of customer service and hospitality to clients

Assist in answering phone calls and attend to walk-in clients

Maintain a positive attitude Read more
and take initiative

Assist in administrative and front-of-house duties

Inventory control

Keeping the studio clean and organized

Organizing appointments and class schedules for clients & instructors

Meet sales goals

REQUIREMENTS

Friendly personality, organized, passionate, and customer orientated

Reception experience preferably developed from a spa, fitness center or personal services establishment

Qualification or interest in yoga and pilates is an added advantage

Sales experience in retail or service

Good understanding of client care

Excellent communication and organizational skills

Well put-together personal style and appearance

Willingness to initiate tasks and perform duties without directions

Able to perform rotating shifts, including weeknights, weekends, and public holidays

As a team member, you will receive competitive pay and have access to free Pilates, Xtend Barre, Aerial & Yoga classes.
Skills
Roles & ResponsibilitiesThis gig is all about the overall success of a Virgin Active Fitness club. With end to end responsibilities, you'll ensure efficient operations, maximise revenue opportunities, keep an eye on the costs and guarantee an irresistible experience for our members and our team.
A day in the life of...

Lead the overall club experience creating an environment and culture where members and team members love spending time in the Read more
club.
Coach, develop and motivate the HOD ('Head of Dept') team to create an aligned and cohesive management team.
Coach, develop and support all team members to achieve their 'Personal Best'.
Support the team with world class member experiences.
Advocate safety and ensure an overall safe environment for members and team members.
Participate as a member of the overall Club General Manager group.
Partner with the Active Central team to coordinate and participate in the compilation of budgets and forecasts.
Work to achieve membership and revenue and to operate within agreed expense budgets, with accountability for the overall financial performance of the club.

To land this gig... and your ongoing mindset

You have 5+ years relevant health club leadership experience (ideally in a large scale club)
You have aligned experience
You're an effective manager with strong leadership and motivational ability.
You're comfortable managing budgets and thrive on exceeding performance budgets.
You know how to lead a team to success
You are people-focused.
You're warm, honest and genuine.
You listen intently.
You speak eloquently.
You are driven. You're perceptive, you ask questions and you strive to understand.
You enjoy solving problems. You don't get flustered easily.

What success looks like
Be Yourself – be who you really are
Go Together – work together as one team
Work Hard – jump in and get your hands dirty
Dream Big – reach for the sky
And the additional key result areas for you…
Employee Experience – Lead the team... in a way that maximises our employee experience
Member Experience – champion member experience to maximise love levels
Financial Performance – surpass profit expectations boost memberships.

What we offer you

One of the world's most recognised and exciting brands
A culture that's all about making exercise irresistible
An journey mapped out for you to develop your career
A place where you can let your personality shine
A free membership for you to workout at our clubs (and one for your buddy after 12 months)
Discounted personal training
Special deals with our retail and service partners
Paid parental leave to spend time with your new little human
Paid training and regular personal and professional development
Fun. It's part of our success. We prefer smiles to graphs. We like to be human rather than corporate.
Skills Roles & Responsibilities

We are looking for an Administrative Officer to join our team and support our daily office procedures.

Administrative Officer will act as the point of contact for all employees, providing administrative support and managing their queries. Main duties include managing office stock, preparing regular reports (e.g. expenses and office budgets) and organizing company records.

Responsibilities

Manage office supplies stock and place orders

Prepare regular reports on expenses and office budgets

Maintain Read more
and update company databases

Organize a filing system for important and confidential company documents

Answer queries by employees and clients

Update office policies as needed

Maintain a company calendar and schedule appointments

Book meeting rooms as required

Distribute and store correspondence (e.g. letters, emails and packages)

Prepare reports and presentations with statistical data, as assigned

Schedule in-house and external events

Requirements

Sound knowledge of office procedures

Experience with office management software like MS Office (MS Excel and MS Word, specifically)

Strong organization skills with a problem-solving attitude

Excellent written and verbal communication skills

Attention to detail

Sports enthusiast and have prior experience of working in sports industry will be added advantage

High school diploma; additional qualifications in Office Administration are a plus
Skills