Sign in or register for a JobTech account. We are looking for FRESH GRADUATES to join the SALES & MARKETING TEAM! Applicants MUST be willing to • Provide face-to-face interactions • Training and leading a team• Attend workshops for self-development • TRAVEL! To find out more, WhatsApp me @ rb.gy/1tgabo and quote "GT" now
Skills + Lead Generation & Management - Build client lists and identify key contracts - Actively respond to emails and messaging - Regularly attend industry events, network and build industry relationships - Follow up on leads in timely manner and maintain an active pipeline of customers - Target and prioritize prospects for re-engagement - Use of google sheet- Be creative in nurturing a sales process to actively convert leads+Team Read more
Management- Setting a vision- Following a good systemWhat we're looking for in you:- Strong customer orientation, dedication, and passion for delivering a great customer experience - Passionate about technology and strong desire to learn - Displays intellectual curiosity and the ability to handle ambiguity - Ability to convey information clearly and analyze customer requirements as needed to help customer make buying decisions - Highly energetic, positive attitude with the ability to take initiative - Tenacious and goal-oriented - Discipline to conduct and manage sales cycle process from initial contact through to initial qualification - Collaborative and team oriented
Skills As a well-established yet fast-expanding company, we are looking for a Storekeeper to join our enthusiastic and ambitious Houskeeping Team. The successful candidate will help to maintain strategic relationship with both internal and external stakeholders.

Job Responsibilities

Maintain an updated inventory record.

Ensure the accuracy in the inventory record and stock counts

Packing and preparation of goods for deliveries Ensure that all stores or goods received are in good order and conditions.

No Read more
discrepancy to the goods or services received, as well as all documentation

Timely attendance and processing of all requests for store items

Prompt deliveries with the approved goods, as scheduled Timely attendance and processing of all delivery orders for Procurement and Finance payment processing

Attend to requests of internal equipment and machines transfer from various sites

Perform regular checks on machines at sites

Undertake any other duties as assigned by the Superior

Requirements

NITEC in engineering field

Basic knowledge of technical knowledge, Windows Excel worksheet

Knowledge of data-entry and use of ERP software

Job Type: Full-time

Salary: $2,500.00 to $3,500.00 /month

Experience:

storekeeping : 3 years (Required)

Microsoft Excel: 2 years (Required)

Location:

Singapore (Required)

Work eligibility status:

Eligible to work in Singapore and do not need work sponsorship (Required)

Work Remotely:

No
Skills We are looking for a highly-motivated, self-driven Digital Marketing Executive to join our team. If you live and breathe social, you'll have the opportunity to research and study of the latest digital and social media trends, daily media monitoring, and creating campaign reports.Responsibilities:Manage and execute / implement full spectrum of marketing & communications achieving company goals and targets.Conceptualize development and execution of advertising creative ideas, design and Read more
layout in support of all marketing activitiesMeeting and liaise with clients on their marketing directions.Conceptualize and creative content creationConduct market research on competitors marketing campaign, brand positioning and awarenessSourcing and managing accountsRequirements:Great computer skills and knowledge about social media marketingExcellent written and oral communication skillsOrganised and able to multi-task in a fast paced environmentCreative in curating contentNew-junkie and ensuring continuous sharing of content and press materials as well as timely social media posting
Skills Ning is the heart of the fusion between the Contemporary and the Oriental. A truly first-class spa & massage luxury, the origins of 'Ning' translates to peace and serenity in Chinese; a succinct expression that encapsulates the Spa's Eastern influences and geographical location in Asia. We're looking for someone energetic, proactive and have the heart to serve customers in a travel and shopping hub. As a customer Read more
service intern, you will be responsible for overseeing the customers' service experience and support Ning Spa front desk. Responsibilities may include, but are not limited to: - Manage front desk operations (including Point-of-Sales and appointment booking systems) - Attend to customer enquiries and advise customers on the benefits of massages - Conduct sales of spa and massage services - Provide service excellence to garner good service reviews - Handle customer complaints, if any, and provide appropriate solutions / alternatives - Work with marketing team to facilitate promotion activities - Maintain the upkeep exemplary spa environment - Daily reporting of spa and massage services to management Requirements: - Customer oriented with excellent communication, listening skills - Good team player, ability to work with minimal supervision - Strong organizational skills, meticulous and ability to multi-task - Able to speak English and Mandarin to Mandarin-speaking customers Expectations: Work location: Jewel Changi Airport Working hours: 11am to 9pm, 5 to 6 days work week including weekends
Skills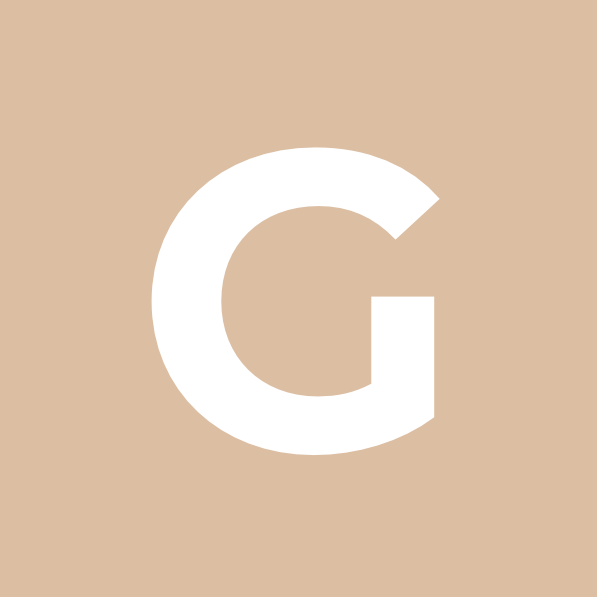 Work in a team with the SPF Regular counterparts (i.e. Fulltime and Adjunct Trainers), to execute training programmes for frontline officers (i.e. NPC & PCB) in the Division. This include (but is not limited to):

Delivery or assisting in the delivery of training programmes ranging from classroom instructions to outdoor tactical or scenario based training (SBT) activities;

Facilitate or assisting to facilitate training exercises such as Scenario based training (SBT) Read more
and Crime-in-progress (CIP) exercises. This would include functioning as Safety Officer during such exercises;

Assisting the Regular Trainers in invigilation and the conduct of Assessment ranging from pen-and-paper tests, e-Tests to SBT practical tests and training audits;

Assisting the Regular Trainers in design and expanding training and development programmes (curriculum, content generation, etc)

Ensuring that mandatory training requirements such as adherence to prevailing Training Safety regulations and RAWR are met and complied with;

Keeping up to date with developments in training by reading relevant journals, going to meetings and attending relevant courses as necessary, in order to adapt to changes occurring in the work environment;

Work on any suitable training related tasks as directed by the Head Training;

Requirement:

No criminal records or antecedent and free from being charged in the court of law

Familiar and knowledgeable with Police Procedures, Practices & Orders

Passed a written Police Procedure Test set by the Authority

With at least 5 years of experience in frontline policing duty in Singapore

Able to converse fluently in English

Certified medically fit by a Registered Doctor with the Singapore Medical Council

minimumYearsExperience :

5

[CANDIDATES WHO REQUIRE WORK PASSES NEED NOT APPLY]
Skills Job Descriptions

Assess clients' financial situation to develop strategies to help client meet their financial goals.
Provide advice on insurance to help companies and individuals plan for their financial futures.
Help clients with financial planning in areas such as retirement, education, and investments with our full product suite.
Review and follow up with clients on a regular basis to assess how developments in their life might affect their financial plan.
Preparing and interpreting Read more
financial document summaries, investment performance report and income projections for clients.
Build and maintain effective relationships with existing clients.


Job Requirements

Full certificate in GCE 'A' Level, International Baccalaureate Diploma qualification, diploma awarded by a polytechnic in Singapore or equivalent. Degree holders are preferred.
At least 21 years old.


Training and professional development
At Income, we ensure that you are well-equipped with the relevant expertise to succeed. Before you become a Financial Consultant, we will offer you our tried-and-tested tutorials and materials to help you gain the necessary Capital Markets and Financial Advisory Services (CMFAS) certifications. Eligible candidates who successfully join us may also qualify for the S$500 CMFAS Examination Sponsorship, CMFAS Allowance and a new iPad Air (terms and conditions apply)!
In the course of your career, you will get to develop both professionally and personally with our structured courses and trainings. Our dedicated managers will constantly be there to guide you through your developmental journey as well.

Career Progression
Leadership opportunities are available to Financial Consultants who have done well in both sales and recruitment and aspire to groom and lead others to be successful like themselves.
And uniquely to Income, we also offer a multi-channel distribution networks where you can switch to a different career track from the one you started out in to maximise your strengths and realise your career aspirations.

Other Benefits
Enjoy unlimited potential income through our multi-layered incentive structure that includes commissions, quarterly performance-based incentives, annual bonuses, and great incentive trips.
And you get medical benefits and be covered under group insurance too. We will make sure you are well looked after so that you can concentrate on providing sound financial advice to your clients.

To apply, please send your resume to [Click Here to Email Your Resume]
Only shortlisted candidates will be notified.
Skills Responsibilities:

To provide technical support to maintenance teams.
To monitor process cycle time and assist in maintenance planning.
To handle other ad-hoc duties.


Requirements:

Candidate must possess at least Diploma/Nitec/ITE in electrical or Mechanical Engineering.
Self-Motivated and team player
Class 3 driving license will be an advantage
5.5 days work
Entry Level may also apply


Please include the following in your resume:

Personal Particulars
Education background
Work experience in point forms
Reason(s) for leaving
Current and Expected Salary


Working Hours
Monday to Friday 8.30am to Read more
6pm
Saturday 8.30am to 1pm
Skills "In The Middle Of Difficulty Lies Opportunity."– Albert EinsteinWe are currently looking out for …KEEN INDIVIDUALSwho likes to represent Energy Companies tomarket their services and products to Businesses and commercial clients. GREAT EXPLORERS & LEARNERSthat likes to challenge and expose themselves todifferent personal & career opportunities, including travelling with the company AWESOME TEAM PLAYER & INDEPENDENCE able to blend in well with the team as well as Read more
able to work independently BRILLIANT INTERPERSONAL SKILLSself-discipline and responds well to challenges and be solution-driven EXCELLENT CUSTOMER SERVICE & COMMUNICATION SKILLS answering customers doubt and queries and leave them well and positive.HOW TO JOIN USSINGAPOREAN ONLY18 YEARS & ABOVESEND YOUR INTEREST NOW! email address: yuki@stormorg.com Contact number: 93383288
Skills Management Associates Program (July - August)July: Study ProgramAugust: Management Associate Internship (Allowance: $2,000)What you will get out of the internship:• Awarded with financial services certifications and license• Mentorship from financial services directors• Financial knowledge training program• Interpersonal relationships training program· Exposure to social media marketing • Career opportunities for management positions• Engagement in team building and human resource activitiesConverted interns at the end of the program will Read more
get a chance to apply for our League Advisors Wealth Associate program earning a basic allowance of $4,000 + attractive commissions even while studying. An average League Advisors associate takes home about $6,000 to $10,000 monthly.The Requirements:• Minimum 21 years old• Singaporean / PR • Minimum Diploma / A levels qualification• Not under any scholarship or bond
Skills