Sign in or register for a JobTech account.
InfoComm Technologies
jobs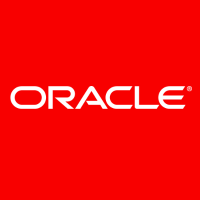 Telesales Business Development Manager-20000IVP Applicants are required to read, write, and speak the following languages: English

Detailed Description and Job Requirements

The primary focus of a Business Development Consultant is to generate demand for Oracle solutions and services through a mix of inbound calls and outbound prospecting within an assigned territory or vertical

Manages a team of telesales business development representatives for a territory/region. Provides daily operations management of inbound and Read more
outbound call response and lead qualification functions. Creates product, sales, and business function training programs. Coordinates marketing (direct mail, advertising, etc.) activities with Marketing organizations. Responsible for coaching, performance management, and career development of staff. Participates in the recruiting process and provides hiring recommendations to senior management. Manages budget. Provides support to marketing and sales programs.

Leads a specialized area which may have diverse functional elements. Frequently interacts with supervisors and/or functional peer group managers. May interact with senior management. Experience qualifying prospects and customers and an understanding of the sales cycle process. Experience training professional sales staff, University degree in Business or equivalent. Previous management experience. Successful sales track record. Strong Oracle product knowledge preferred 5 years sales experience.

Job

: Sales

Location

: SG-Singapore

Job Type

: Regular Employee Hire

Organization

: Oracle
Skills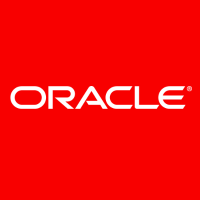 Staff Consultant-20000I78 Applicants are required to read, write, and speak the following languages: English

Preferred Qualifications

Experience:

• Good Knowledge in Oracle SQL, PL/SQL, Java/J2EE, SOAP and REST based Webservices.

• Knowledge of Java Script, HTML

• Knowledge of Junit, JMeter, Eclipse, GIT, Jira, Ant, Unix Shell scripting

• Knowledge of OBIEE, BIP

• Knowledge of DEVOPS, Microservices, Docker, Kubernetes is an advantage

• Exposure to Application servers – WebLogic, Tomcat, JBoss

• Exposure to middleware concepts Read more
– JMS, MQ, OSB

• Exposure to Security concepts – PKI, SSO, SAML

• Good Knowledge of Config, Design & Dev.

• Good understanding of container deployment and cloud technology

• Sound knowledge on SDLC - Waterfall and Agile Models

• Experience in Design / Code reviews

• Experience in Product Implementation and Support.

• Usage of tools for story boarding, screen mock-up, UI prototyping

• Ability to learn new languages and technologies

• Strong analytical and communication skills.

• Experience in Flexcube in similar role is a significant plus for versions 12.x and above is an advantage.

• Excellent documentation skills will be plus.

Responsibilities include:

• Software Development & Delivery

• Product Implementation & Support.

• Should be able to contribute independently

• Adherence to Oracle internal processes

• Working closely with other developers, designers, business and systems analysts

• Working with bank and partners for delivery of Oracle Deliverables.

Detailed Description and Job Requirements

Junior consulting position for those who are continuing to develop their expertise. Receives general instruction on routine work and detailed instruction on new projects or assignments.

As a member of a project team, follows standard practices and procedures to analyze situations/data and provide quality work products to deliver functional and technical solutions on applications and technology installations. Work involves some problem solving with assistance and guidance in understanding and applying relevant Oracle methodologies and practices. Implements Oracle products and technology in various industries to meet customer specifications.

1-3 years of overall experience in relevant functional or technical roles. Undergraduate degree or equivalent experience. Product or technical expertise relevant to practice focus. Demonstrates competence in a minimum of one product or technology area. Ability to communicate effectively and build rapport with team members and clients. Ability to travel as needed.

Job

: Consulting

Travel

: Yes, 50 % of the Time

Location

: Singapore

Job Type

: Regular Employee Hire

Organization

: OFSS
Skills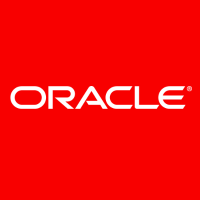 Job Description
> Java Technology Sales Director - GraalVM - 20000D8H Applicants are required to read, write, and speak the following languages : EnglishPreferred QualificationsJava Technology Sales - GraalVM Business Development PositionJava Sales is a world-wide sales organization within Oracle. We sell Java SE and GraalVM Subscriptions to enterprises and government organizations to ensure the secure and productive use of Java and other programming languages. Java Sales has the Read more
most dynamic growth in Oracle.GraalVM is the next big thing for the Java Team. GraalVM is a new Java runtime, developed within Oracle Labs, that offers a number of industry-leading unique features. Whether your customers are interested in seeing their Java applications run faster, or if they want to work with truly cloud native applications, or want to combine many programming languages into a single project, GraalVM enables all of this. With a strong background in research, the project has moved to be a production ready platform that is now set to revolutionize the Enterprise Computing landscape.This position offers you the unique chance to kick off this compelling new business in an extremely well recognized team.The GraalVM Business Development Executive is responsible for market development, thought leadership and deal support. Their main task is the generation of a well-qualified pipeline of prospects that are interested in the unique value proposition offered by GraalVM.The focus of this role will be to drive new business with organizations which operate large scale applications, such as huge Internet Companies, Governmental Organizations, Telecommunication Companies, Financial Institutions and many more, whose value propositions are dependent on large commercial software applications deployed in the cloud.This person will be responsible for defining target prospects in their territory, prioritizing and following up on leads and engaging with KADs, Sales Reps and Sales Management within Oracle.In addition, the candidate will connect with Java and Scala User Groups and other similar organizations.The ideal candidate will have:- A good understanding of software development and deployment processes (cloud and on premise) as well as software asset management- Understanding of industry and market trends in compute intensive applications and deployments- Experience presenting to both large and small audiences (Executives, IT Management, and Developers)- A strong direct sales backgroundEssential requirements include: Must have 10 years proven relevant experience (business development AND direct sales) in the technology market is required Prior experience in executing value selling models Exceptional ability to build and deliver compelling sales propositions A Bachelor's level degree, or equivalent The ability to travel (50 PERCENT ) is required. This will include international travel Excellent Communication skills (oral, written and interpersonal)Detailed Description and Job RequirementsResponsible for the identification of relevant new business opportunities and designs "go-to-market" plan to deliver measurable and significant revenues. Pursues sales opportunities in the market, and carries the baton in the beginning of the sales cycle.A Business Development Representative is assigned to strategic accounts which may be grouped by industry where Oracle has a limited presence. Acts as primary liaison between Consulting, Sales, and Oracle Development for the product*s sales opportunities. Generates business opportunities through prospecting mass market programs and leveraging third party partners. Develops and coordinates a worldwide relationship with customers that establishes Oracle as a preferred vendor and optimizes Oracle's sales of product. Executes aggressive strategies and plans to successfully drive the product as the preferred customer selection. Provides account representatives with information on how the product addresses specific needs, and assists account representatives in using Oracle's products to leverage large revenue opportunities. Assists in articulating product message, coordinates technical resources and hands off deals to a successful close.Acknowledged authority within the Corporation. Acts as a leader of large-scale company initiatives. Viewed by peers as a leader and top contributor and by line management as a key business partner. 12 years of progressively increased responsibilities in sales or sales management. Marketing and business development experience preferred. Proven track record in managing multiple opportunities and ability to negotiate and close complex deals. Ability to determine strategy and tactical plans that deliver tangible results. Strong written, verbal, and interpersonal skills. Ability to Travel as needed. BA/BS degree or equivalent, advanced degree highly desirable.
Skills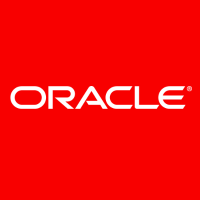 Job Description
> Sales Director - 200002LGPreferred QualificationsJob Description for Sales DirectorJob RequirementsOverall responsibility for the regions sales, third party alliances, and customer satisfaction. Sells a subset of product or services directly or via partners to a large number of named accounts/non-named accounts/geographical territory (mainly Tier 3 accounts).Develops and implements a comprehensive strategy that maximizes Oracle's opportunities across all banking products and banking product lines in the Singapore & Read more
Hong Kong Region .Sells and promotes the sales of Oracle banking products to customers including negotiating price, other concessions and terms and conditions of the saleParticipates in strategic and tactical planning for the division. Builds working relationships with license, consulting and education field managers in the respective territory to develop joint account plans.Manage sales through forecasting, account resource allocation, account strategy, and planning.Develop solution proposals encompassing all aspects of the application. Participate in the development, presentation and sales of a value proposition.Negotiate pricing and contractual agreement to close the sale.Identify and develop strategic alignment with key third party influencers in their region of operations.Develops and execute a territory plan to maximize revenue. Generates and achieves monthly territory forecasts, and accurately predicts revenue on a monthly basis/ periodicity as required by organisation.Conducts weekly progress meetings with sales team.Assists in the development of short, medium, and long term plans to achieve strategic objectives.Has relationship across customers across JAPAC region especially the Large banks and financial institutions in Singapore and Hong Kong.Regularly interacts across functional areas with senior management or executives to ensure unit objectives are met.Ability to influence thinking or gain acceptance of others in sensitive situations important.Required Skills and ExperienceAt least 10 years applicable sales experience in products / services around the Banking & Financial Segment.Ability to resolve customer satisfaction issues.Demonstrated leadership skills.Effective written and verbal communication skills, ability to present to large and small audiences.Ability to negotiate price, other concessions and terms and conditions.Strong quantitative, analytical.Provides leadership and expertise in the development of new products/services/processes, frequently operating at the leading edge of technology.Successful sales track record.Ability to penetrate accounts, meet with stakeholders within accounts.Possess knowledge on Oracle offerings in BFSI segment and/or knowledge of Oracles competitors.Experience interacting with C level players.Team player with strong interpersonal /communication skills.Excellent communication/negotiating/closing skills with prospects/customers.Travel needed.Bachelor degree or equivalent.Detailed Description and Job RequirementsSells a subset of product or services directly or via partners to a large number of named accounts/non-named accounts/geographical territory (mainly Tier 3 accounts).Primary job duty is to sell business applications software/solutions and related services to prospective and existing customers. Manage sales through forecasting, account resource allocation, account strategy, and planning. Develop solution proposals encompassing all aspects of the application. Participate in the development, presentation and sales of a value proposition. Negotiate pricing and contractual agreement to close the sale. Identify and develop strategic alignment with key third party influencers.Acknowledged authority within the Corporation. Provides leadership and expertise in the development of new products/services/processes, frequently operating at the leading edge of technology. 12 years applicable experience including 9 years of sales experience. Successful sales track record. Ability to penetrate accounts, meet with stakeholders within accounts. Oracle knowledge and/or knowledge of Oracle*s competitors. Interaction with C level players. Team player with strong interpersonal /communication skills. Excellent communication/negotiating/closing skills with prospects/customers. Travel may be needed. Bachelor degree or equivalent.Job : SalesLocation : SG-SingaporeOther Locations : HK-HK,Hong Kong-Causeway BayJob Type : Regular Employee HireOrganization : OFSS
Skills