Sign in or register for a JobTech account.
InfoComm Technologies
jobs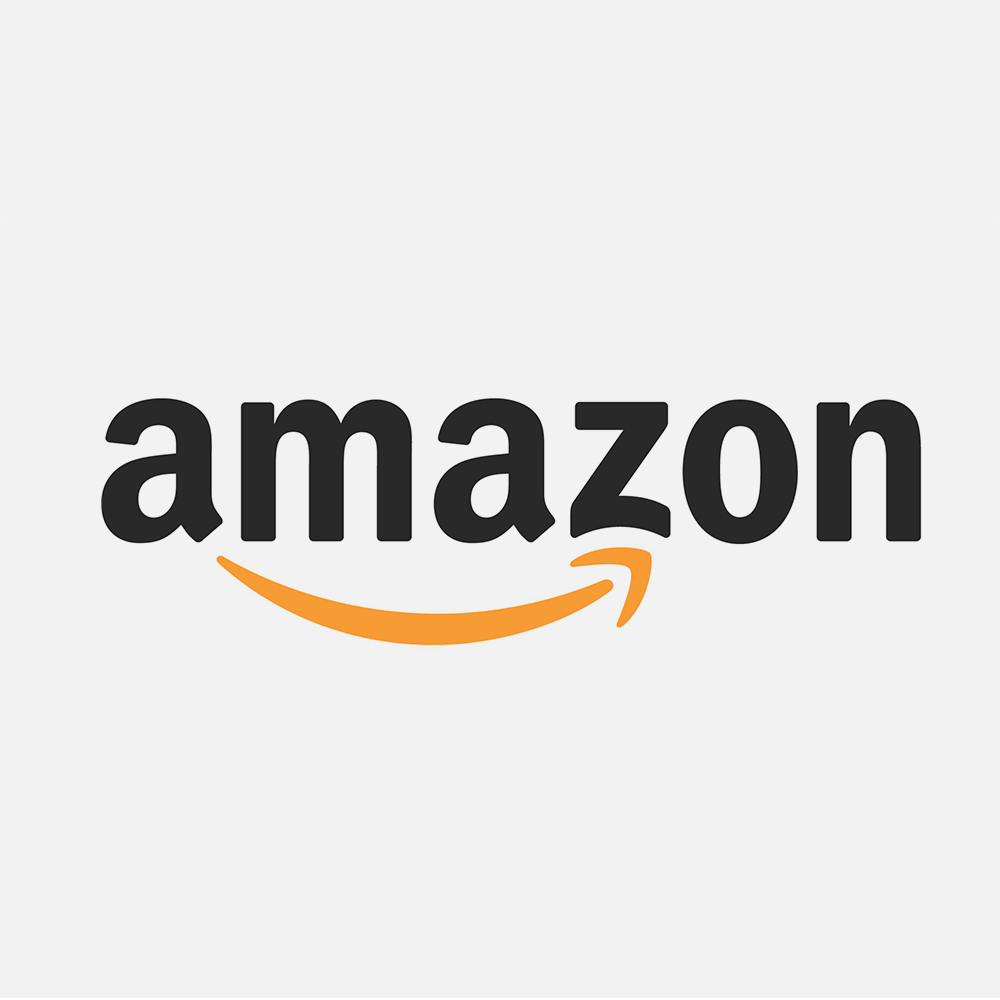 Would you like to engage with senior business and technical leaders of partners and companies to help them achieve extensive business value by migrating and modernizing technology landscapes to AWS? Can you work equally well with executives and technologists? Do you understand the challenges of cloud migration projects? Do you have experience of building and enabling a diverse partner ecosystem?

Amazon Web Services (AWS) is looking for SAP Migration Read more
Partner Managers to inspire and enable our strategic partners to transform their business towards the opportunity of enterprise SAP migrations to AWS. You will be playing a key role in accelerating these partners cloud migration business plans and capabilities to build scale to meet massive customer demand.

You will be part of a cross functional team including business development, sales, solution architecture, partners, and professional services, engaging with senior leadership internally and within the partner and customer environment. Your role will be focused on driving successful outcomes for partners and customers, developing IP and mechanisms to build repeatable and scaleable engagements, and building an effective partner ecosystem.

The SAP Migration Partner Manager works with strategic partners to develop and enable their migration business plans and competencies, including developing joint go to market plans. You will be responsible for driving new revenue growth, increased market adoption and the expansion of the partners AWS aligned portfolio, while also providing deal level commercial support and ensuring they are successful with deployments through to production.

ROLE & RESPONSIBILITIES

· Articulating and positioning a compelling vision and value proposition so that strategic partner executives clearly realize the financial benefits and transformational value to their business and their customers business offered by SAP migration to AWS.

· The end goal is to transform strategic partner ecosystem such that they are able to source and execute SAP migration deals without the need for AWS support.

· Engage strategic partner account teams and inspire and enable lighthouse SAP migration wins that are then replicated.

· Working alongside Partner Development Managers, developing extensive executive and senior management relationships within strategic partner organizations and specifically within the business lines and account teams.

· Developing an extensive portfolio of SAP migration opportunities with strategic partners, including account targeting, joint go to market plans and marketing initiatives.

· Identify opportunities and inspire partners to develop capabilities, IP and new SAP go to market solutions to meet market needs.

· Establish and execute regular cadence and mechanisms to review pipeline, deals and partner performance against agreed plans.

· Identify strategic partners by region that will build scale and agree and execute enablement plans.

· Meet and exceed revenue targets, partner sourced wins, partner led migrations, and lighthouse wins.

· Prepare and give business reviews to the senior management team

· Partner sales enablement, demand generation, lead tracking, deal registration, support for customer and partner opportunities, joint sales reporting, and customer and partner case studies.

· Collaborate effectively with AWS channel and alliance, sales, solution architect, partner marketing, business development, professional service, legal and customer support colleagues; Develop in-market relationship with SAP based on agreed priorities; Propose, co-ordinate and be accountable for investment of AWS Partner Network Acceleration Program resources; Provide feedback, input and timely reporting to regional and global SAP @ AWS community

Basic Qualifications

· Strong SAP functional, business development, infrastructure and cloud experience

· 10+ years relevant work experience in technology enabled consultative selling or business development roles focused on transformation in large enterprise

· Demonstrated ability to be a market maker across industry, partner and technology domain.

· Results focused; consistently exceeds key performance metrics.

· Experience working with large and complex enterprise customers and consulting partners

· Excellent business and financial acumen skills including business case construction and deal negotiation

· Strong verbal and written EN communications skills are a must, as well as the ability to work effectively across internal and external organizations.

· Experience working in a fast-paced and highly cross-functional organization.

· Proven track record of taking ownership and driving results. Ability to effectively lead and work with a variety of organizations, management levels, cultures, and personalities.

· Demonstrate a strong bias for action and hands on approach

· Travel up to 25% within market and 2-3 times per year to destinations outside the market

Preferred Qualifications

· An evangelist of the cloud era, an industry and technology domain, seen as a rainmaker for and by the partners and peers in the respective industry.

· Experience (5-7 years) working within significant relevant large scale organizations or experience selling to and partnering with these organizations is highly desired.

· Education; MBA or commercially focused degree highly desired

· Hands on experience with AWS

· Prior user experience with salesforce.com

Amazon is committed to a diverse and inclusive workplace. Amazon is an equal opportunity employer, and does not discriminate on the basis of race, national origin, gender, gender identity, sexual orientation, disability, age, or other legally protected status.
Skills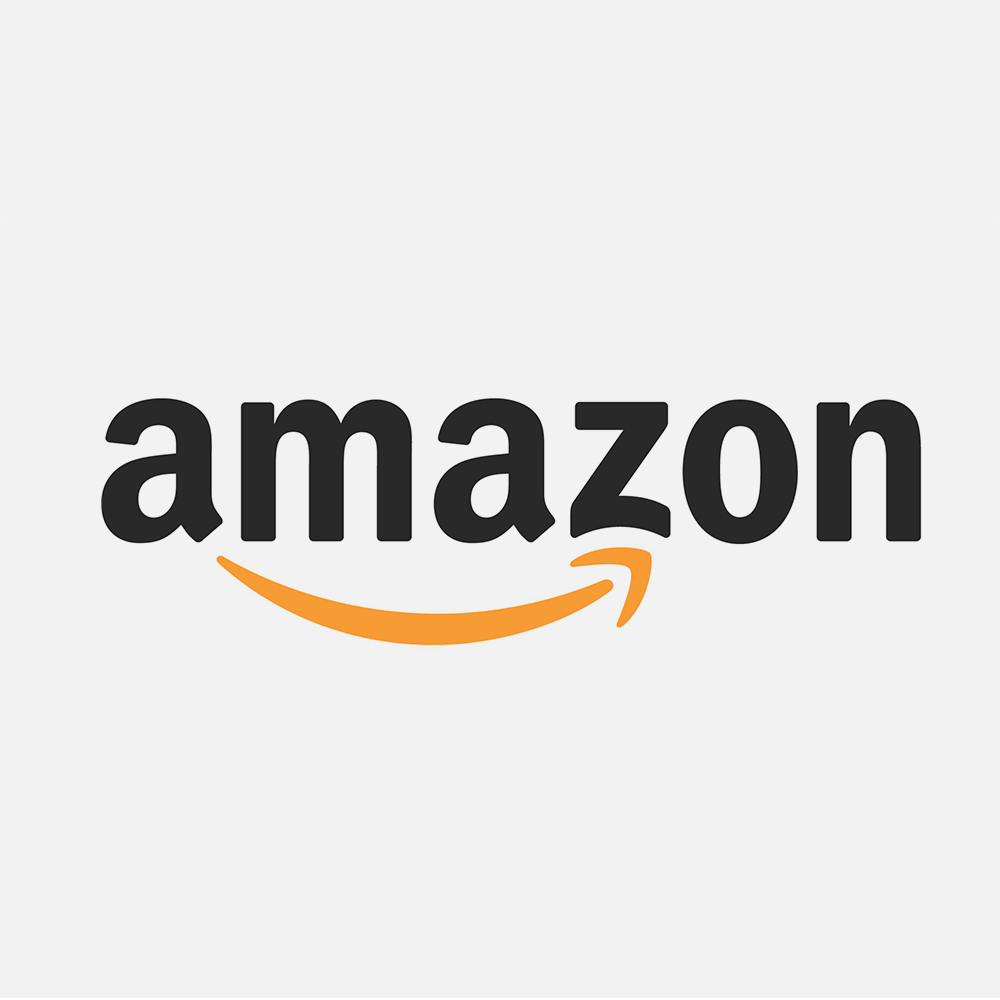 At Amazon Web Services (AWS), Security is our highest priority. The AWS Security Assurance team is responsible for demonstrating the security controls of services offered by AWS. At AWS' scale, we must invent new ways to provide the highest level of assurance to our most regulatory conscious customers.We are looking for a highly motivated senior regulatory expert to join our team. As part of the team, you will Read more
manage the strategic direction on working with APAC regulators to address their inquiries and examinations related to the services AWS provides to regulated customers.The successful candidate is one who loves working across many stakeholders to design solutions for complex compliance challenges. We have a team culture that encourages ownership, diversity, inclusion, and innovation. We expect team members and management alike to take a high degree of ownership for their program vision and execution of ideas. We expect this person to balance their unique perspective with those of the diverse perspectives of the team and its stakeholders. You will work have an opportunity to work directly with most divisions within AWS service to improve AWS' ability to demonstrate assurances for regulated customers.This role facilitates open and transparent relationships with industry regulators. You should be an experienced and industry professional who has the ability to understand IT processes, communicate to regulators, and to be able to drive innovative process changes through multiple organizations and teams.This position will be responsible for the following activities:· Set strategic direction for APAC regulatory oversight, starting with in the financial services industry.· Manage requests and examinations with excellent project management skills.· Communicate to leadership the status and potential outcomes of the regulatory requests, seek diverse opinions and coordinate improvement efforts.· Fielding and addressing requests in collaboration with internal stakeholders.· Dive deep into the AWS control environment to develop broad domain and technical understanding of AWS control activities and implementation to articulate compliance to regulators.· Bridge communication with regulators and AWS technical communities to articulate control implementation.· Operate a quality rhythm of the business for managing regulatory expectations.
Skills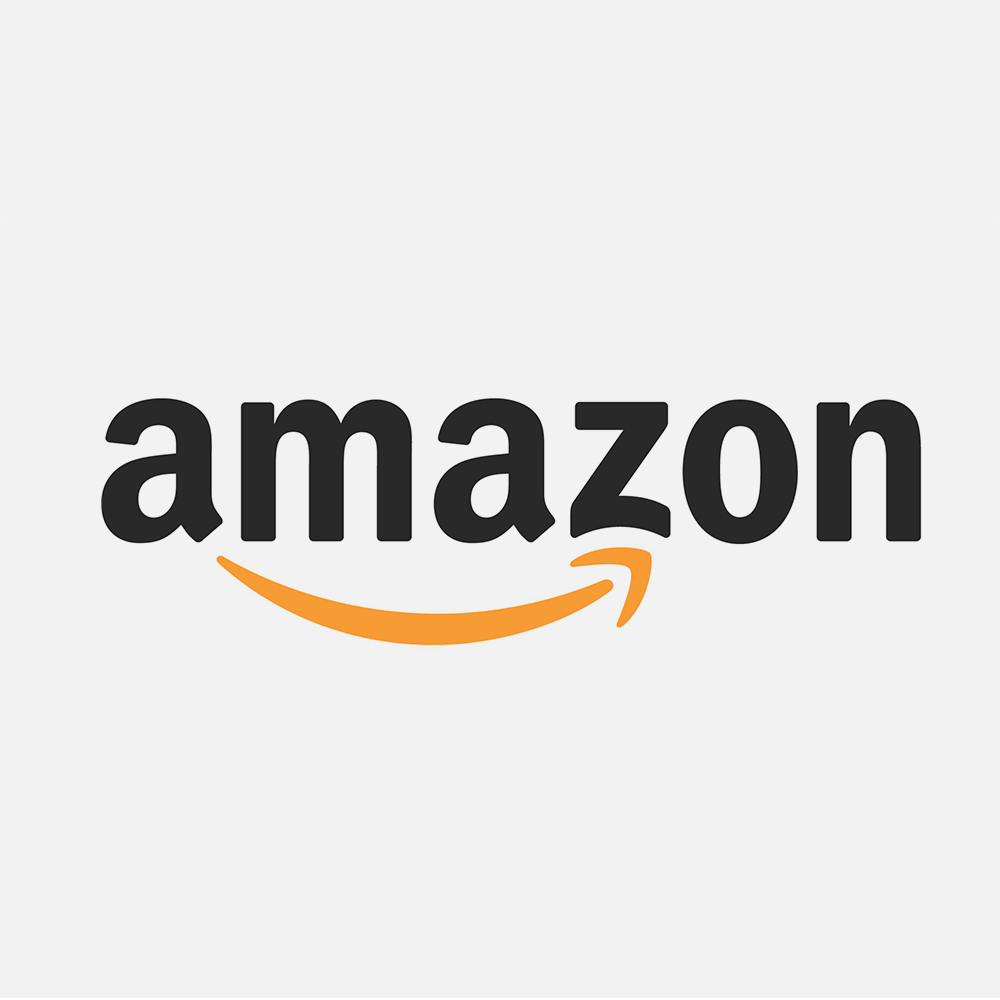 Do you like working with advanced engineering teams to solve tough technical problems? Would you like to help some of the best known partner companies in the world utilize cloud computing technologies? Do you have a knack for helping companies understand application architectures and integration approaches? Do you want to be part of the solution architecture team helping to establish Amazon Web Services as the leading cloud computing Read more
platform?

As an Partner Solution Architect within Amazon Web Services (AWS), you will have the opportunity to help shape and deliver on a strategy to build mind share and broad use of Amazon's utility computing and storage services. Your broad responsibilities will include owning the technical engagement with strategic partners and sharing knowledge about partner offerings with other teams.

The ideal candidate will possess deep technical skill in enterprise architecture, software deployment and cloud computing as well as customer facing skills at all levels of a partner organization. The ideal candidate should also have a demonstrated ability to think strategically about business, product, and technical challenges.

Roles & Responsibilities:

As a strategic member of the AWS Partner Solutions Architect team, you will act as a trusted advisor to our partners.

This includes:

· Providing the architectural guidance and recommendations necessary to promote successful engagements with partners across ASEAN countries.

· Assisting partners with the definition of technical strategies that will enable them to sell more of their offering on the AWS platform.

· Capture and share best-practice knowledge with our broader Solution Architect community

Share customer feedback to internal product management and engineering teams to help drive the future of AWS

Basic Qualifications

· This position is based in Singapore.

· Some travel may be required

· The right person will possess 7+ years of hands on enterprise or cloud experience.

· The successful candidate will have spent at least 5 years of their career in customer facing roles and a proven record of effective collaborations across multiple internal organizations and interactions with partner and customers.

· Experience working with end user or developers communities.

· Strong verbal and written communications skills. Past experience writing and publishing technical whitepapers desirable.

· BA/BS degree required; Computer Science, Math or Technical background highly desired; Advanced Degree a plus

· Able to work in a diverse team

Preferred Qualifications

· Experience with AWS services

· AWS Technical Certifications a definite advantage

· Knowledge of AWS partner solutions

Amazon is committed to a diverse and inclusive workplace. Amazon is an equal opportunity employer, and does not discriminate on the basis of race, national origin, gender, gender identity, sexual orientation, disability, age, or other legally protected status.
Skills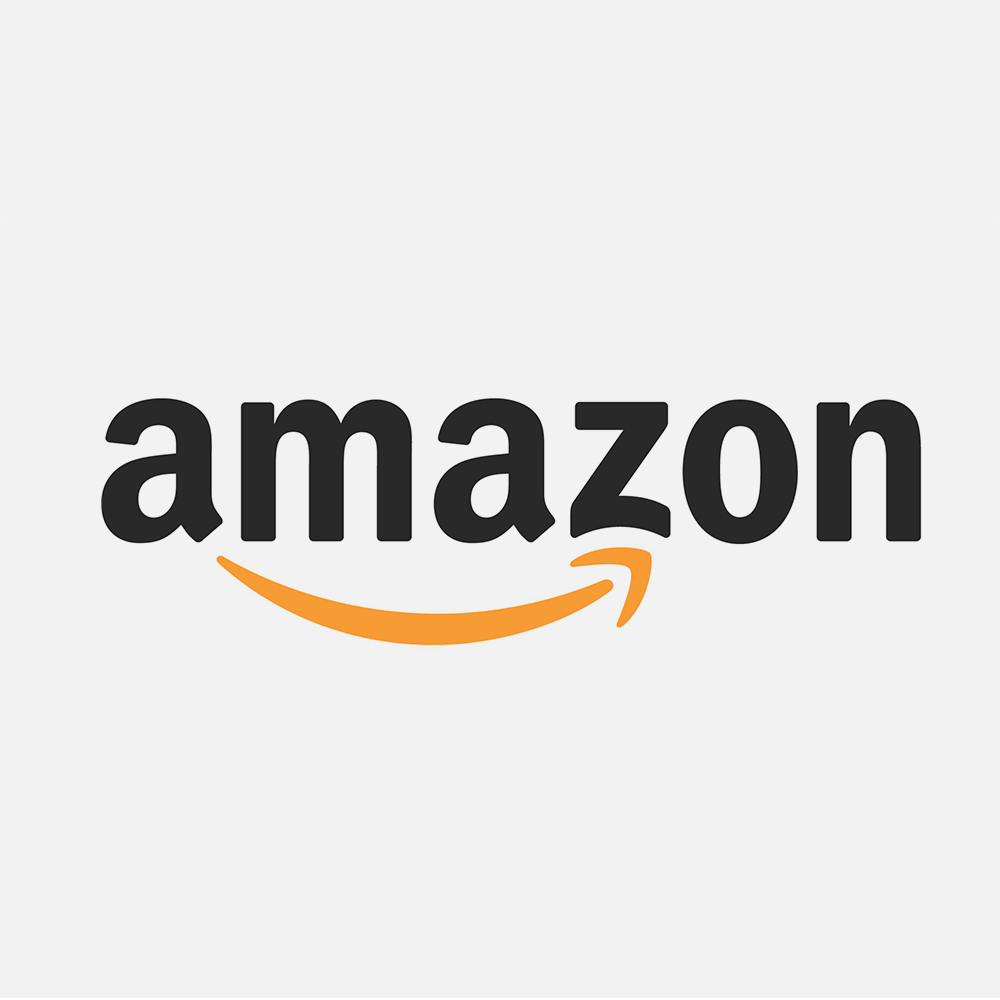 Job Description:

Amazon Web Services is looking to hire experienced and motivated technologists, with significant Financial Services depth, who possess a unique balance of technical depth and elite interpersonal skills to work with some of the most recognizable Financial Services Enterprises across ASEAN. We want individuals who demonstrate the ability to think strategically about business, create technical definitions around customer objectives in complex situations, develop solution strategies, motivate and Read more
mobilize resources, as well as deliver results all in one of the most complex and regulated industries undergoing rapid transformation.

Ideally, youre an experienced technologist with significant Financial Services experience gathered across Banks, Insurance and/ or FinTechs at MD or C-Level. The ideal applicant will have Financial Services Application development as well as large-scale Infrastructure experience. Your experience in leading and building Digital Transformation initiatives across a Bank or an Insurer will be of value.

A technology virtuoso who has a breadth of knowledge in application architecture and design, hands-on experience developing distributed systems, deploying scaleable infrastructure, and building data solutions. You also want to help guide the broader industry towards a technology you believe in. You have immediate credibility with technologists and developers at all levels, from students to CIOs. You love to share your passion with others and exhibit good judgment in selecting strategic opportunities to do so. You dont just want to be part of an industry movement; you want to be leading it. If this sounds like you, wed love to speak with you.

As the ASEAN FSI Solutions Architect Leader at Amazon, you will partner with customers, account managers, business development, engineering, and product teams to craft scalable, flexible and resilient architectures that address customer business problems and accelerate the adoption of our new services. In collaboration with sales, you will drive revenue growth across a broad set of customers. As a trusted customer advocate, the Solutions Architect will help organizations understand best practices around platform integration.

Our Solutions Architects are passionate about enabling innovation through continuous deployment in DevOps with technologies like Chef and Puppet, building web & mobile scale-out applications using memcache or Redis, RDBMS (MySQL, AWS Aurora, Oracle, SQL Server, and Postgres) and NoSQL (Amazon DynamoDB, MongoDB, and Cassandra) data stores, and implementing big data analytics w/ technologies like Hadoop, Amazon EMR, Amazon RedShift, and Amazon Kinesis. Solution Architects also understand infrastructure and how to effectively manage compute, networking, storage as well as Enterprise processes.

For this role, you ideally have also had exposure to Financial Services or Telecommunications, Manufacturing, Semiconductors or other industries and can hold your own in a business conversation when talking to finance managers or business decision makers.

Role

This role will be responsible for the following:

1. Creating a C-Level opportunities by earning trust with local CIOs, CTOs, Chief Digital Officers or other executives by demonstrating the breadth of AWS technologies in the context of business solutions relevant for the financial services industry.

2. Contribute to and work with Local Markets account teams and coordinate technical solutions locally with local or global TAMs, Specialist SAs, and BD/product teams as necessary.

3. Capture and share best-practice knowledge amongst the AWS FSI solutions architect community · Author or otherwise contribute to AWS customer-facing publications such as whitepapers

4. Understand ASEAN FSI regulatory requirements for hosting critical workloads in the cloud.

5. Understand and help validate customer use cases

6. Proactively help customers understand and build a change management (operating model) mindset to fully take advantage of the cloud.

7. Technically validating opportunities and identifying new opportunities by building a strong relationship with technology decision makers within the sector.

8. Employing mechanisms or creating new mechanisms for customer enablement workshops, immersion days, well-architected reviews, etc.

9. Participating in operational events as necessary to aid the customer in recovery and leading the customer to create appropriate architectural decisions to prevent operational events.

10. Becoming familiar with the capabilities of partners and providing a level of quality assurance with various partners (ISVs, LSIs, and GSIs) to ensure that the customer knows how to direct their partner for the correct outcome and the partner has the tools to successfully deliver on behalf of the customer.

11. Architecting complex infrastructure/application solutions for enterprise requirements working with ISVs, partners or individually.

12. Understanding customers existing landscape and translating on-premise capabilities to cloud capabilities and assisting the customer in understanding the technical steps that are required for lift and shift, rehosting, refactoring, or building new solutions on AWS.

Basic Qualifications

15+ years of design, implementation, and/or consulting experience with distributed applications or systems architecture including 5+ years of experience with Financial Services Applications architecture, distributed, high scale and throughput architecture and/ or infrastructure design and implementation.

Passion and curiosity for technology, especially new and emerging ways of solving problems with data and systems that are massively scalable.

Preferred Qualifications

· Working knowledge of software development tools and methodologies

· Experience architecting/operating solutions built on AWS

· Experience migrating or transforming legacy customer solutions to the cloud in a regulated environment

· Presentation skills with a high degree of comfort speaking with internal and external executives, IT management, and technical teams

· Excellent communication skills with an ability to right level conversations

· Demonstrated ability to adapt to new technologies and learn quickly

· Familiarity with common enterprise FSI services ( Core Banking, Directory Services, Information Assurance, Virtual Desktop), products (Oracle, SAP) and frameworks (ITIL, Zachman, TOGAF)

· Willingness to travel up to 40%

· Technical degree; Computer Science or Math degree desired

Amazon is committed to a diverse and inclusive workplace. Amazon is an equal opportunity employer, and does not discriminate on the basis of race, national origin, gender, gender identity, sexual orientation, disability, age, or other legally protected status.
Skills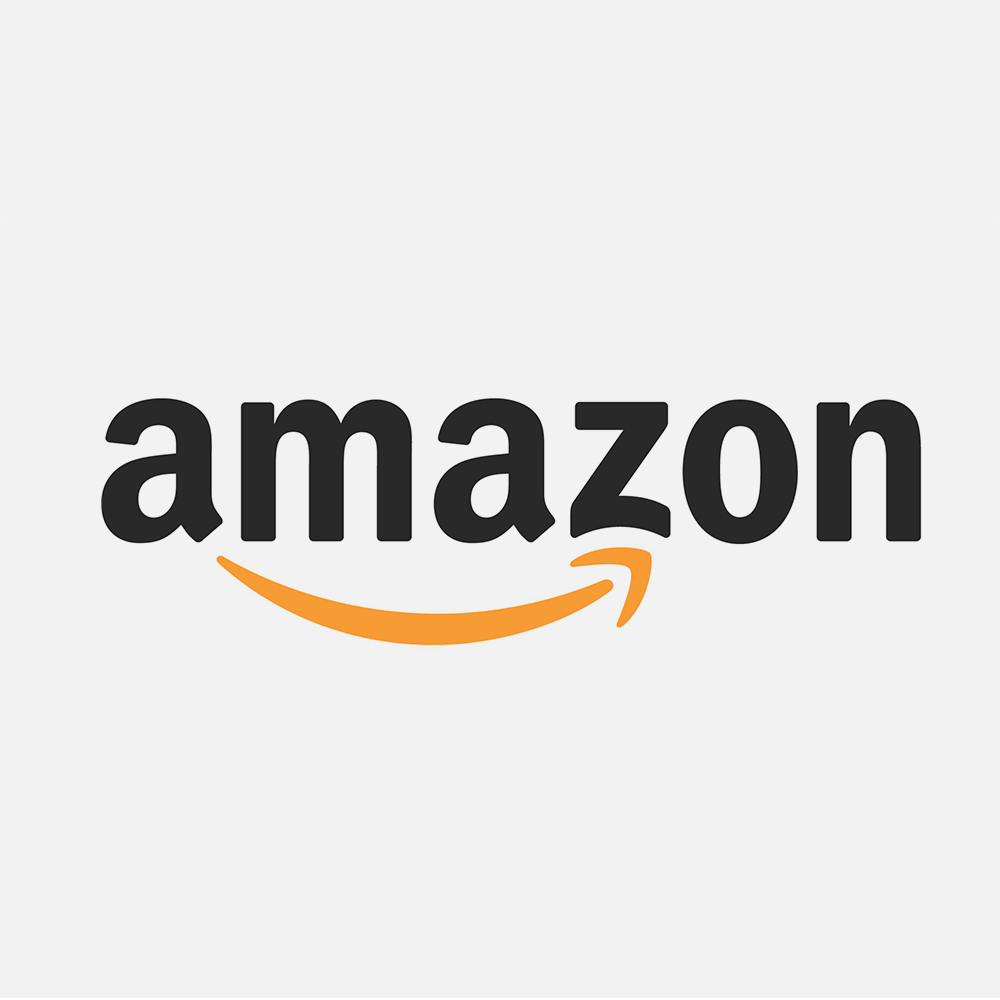 At Amazon.com, we're working to be the most customer-centric company on earth. To get there, we need exceptionally talented, bright, and driven people. If you'd like to help some of the biggest companies in the world transform and innovate with the AWS platform, this is your chance to make history.

Cloud Computing is revolutionizing Information Technology. Since early 2006, Amazon Web Services (AWS) has provided companies of all sizes Read more
with an infrastructure web services platform in the cloud. With AWS customers can requisition compute power, storage, and other servicesgaining access to a suite of elastic IT infrastructure services as their business demands them. Customers pay only for what they use, with no up-front expenses or long-term commitments, making AWS the most cost-effective, flexible way to deliver their applications to their customers and clients. With AWS, customers take advantage of Amazon.coms worldwide computing infrastructure, that is the backbone of Amazon.coms multi-billion retail business and transactional enterprise whose scalable, reliable, and secure distributed computing infrastructure has been honed for over a decade.

AWS is seeking an experienced sales professional to build our business with Multi-National Companies operating in Singapore and Southeast Asia. As a Regional Global Account Manager (RGAM), you will be responsible for accelerating the adoption and consumption of AWS services by our largest and most strategic customers in the world. You will build and manage customer relationships at the highest levels, develop and manage strategic and long term opportunities and align closely with AWS Global Leadership Teams and Global Account Teams around the world.

Roles & Responsibilities:

Partner with the customers Line of Business and IT organisations to build strategic engagements, articulating a clear and broad vision for AWS and the customer.

Work with Amazon regional and global leadership teams to develop and execute account strategies and identify opportunities to drive business expansion within existing and new strategic customers.

Bring together business and technical resources from around the world to deliver on the strategies.

Develop a partner ecosystem that spans vertical markets and countries so as to better deliver for our customers.

#AWSSINGAPORE

Basic Qualifications

·

· Strong work ethic and organizational skills

· Several (10+) years of enterprise technology sales as well as managing Multi-National Corporations in all vertical markets.

· High business acumen to understand and navigate customers bigger requirements; and to build equally bigger strategies.

· Proven track record of achieving or exceeding sales targets.

· Ability to work in complex, CXO-level environments, including proven decision making, problem solving and negotiating skills.

· Excellent communication/interpersonal skills including the ability to professionally interact with customers, with verbal and written communication, analytical written and presentation skills.

· Ability to characterize value of products/some technical knowledge; more importantly an ability to put together broader solutions that will drive positive customer business impact.

· Demonstrated initiative and creativity as well as big picture thinking (combined with an ability to execute).

· Must have experience as the primary (preferably global) account manager for a large enterprise working with multiple business unit around the world.

Preferred Qualifications

·

· A BA or BS degree in computer science, engineering, business, marketing, or related field (MBA preferred) and significant enterprise experience in large global accounts is preferred.

· Other experiences to include: experience in large complex deal negotiations with a successful track record; ability to navigate across AWS and the customer in a trusted advisor/consultative approach; and, establishing credibility quickly with senior level executives across the organizations.

· Experience in driving the adoption of new technologies and solutions preferred.

· A strong understanding of AWS and/or technology as a service would be preferred but not required.

· Literacy in Salesforce desirable

Amazon is committed to a diverse and inclusive workplace. Amazon is an equal opportunity employer, and does not discriminate on the basis of race, national origin, gender, gender identity, sexual orientation, disability, age, or other legally protected status.
Skills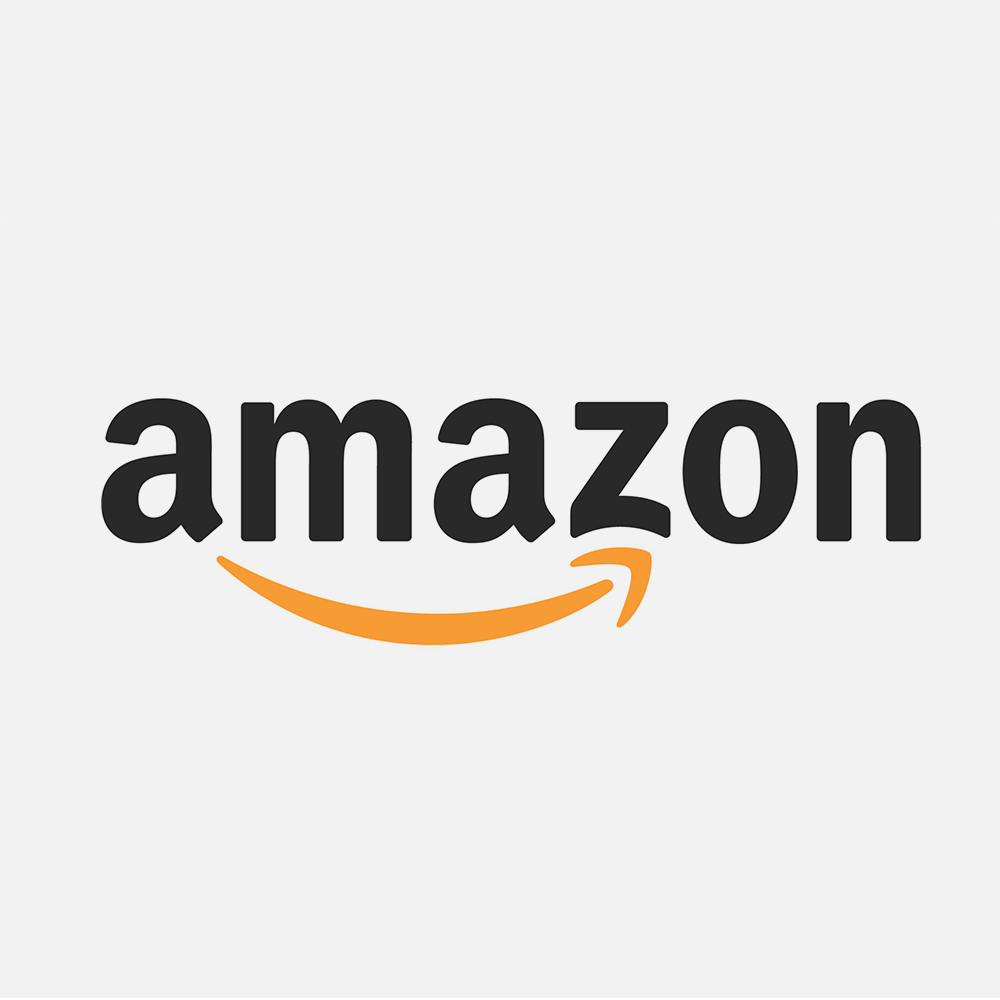 Overview:

Amazon.com strives to be Earth's most customer-centric company where people can find and discover virtually anything they want to buy online. By giving customers more of what they want - low prices, vast selection, and convenience - Amazon.com continues to grow and evolve as a world-class e-commerce platform. The Account Health Specialist within the Account Health Support team acts as the primary interface between Amazon and our business Read more
partners. We obsess over providing world class support to Sellers selling on the Amazon platform. We strive to predict the Seller's needs before they recognize they may have a problem, create innovative self-help tools, and provide solutions to help our partners better serve their customers.

Position Description: Account Health Support Specialist

LOCATION Singapore

LANGUAGE REQUIREMENTS Korean & English, Mandarin (preferred)

SHIFT REQUIREMENTS Sun-Sat

Amazon is seeking dedicated, hardworking, analytical candidates with a proven track record of performance and results-oriented thinking, to join the Account Health Support team in Singapore. Candidates will be responsible for a wide range of duties related to the investigation and elimination of online ecommerce risk. All candidates will be analytical and capable of succeeding in a fast-paced team environment.

The Account Health Support Specialist acts as the primary interface between Amazon and our business partners. The Account Health Support Specialist will be responsible for providing timely and accurate operational support to Sellers selling on the Amazon platform. The successful candidate has an immediate, distinct effect on the experience of customers of Amazon, making a strong record of customer focus a high standard for the role. The Account Health Support Specialist is expected to address chronic system issues, provide process improvements, develop internal documentation, and contribute to a team environment, all while adhering to service level agreements for phone and/or email cases.

The Account Health Support Specialist position relies on excellent judgment to plan and accomplish goals and will work under very limited supervision of the Manager. Excellent individual problem-solving and analytical skills are used to authenticate complex transactions.

The Account Health Support Specialist will be required to engage in frequent written and verbal communication. They also will be required to contact business partners by phone.

Basic Qualifications

Summary of Responsibilities

· Demonstrates effective, clear and professional written and oral communication.

· Provides prompt and efficient service to Amazon Sellers, including the appropriate escalation of Sellers issues.

· Builds Platform and business knowledge to better serve sellers

· Maintains a positive and professional demeanor always portraying the company in a positive light while effectively managing sensitive issues.

· Demonstrates excellent time-management skills and the ability to work independently while using departmental resources, policies and procedures.

· Contributes to a positive team environment and proactively aids team members with difficult contacts as needed.

· Maintains acceptable performance metrics such as quality, productivity, first contact resolution, and attendance.

· Actively seeks solutions through logical reasoning and data interpretation skills and identifies trends to appropriate channel including improvement suggestions.

· Liaises with other departments such as Seller Support or TRMS as required to resolve Sellers issues and questions.

Preferred Qualifications

Qualification/ Knowledge and Skills

· Education: High school

· Language: Korean & English, Mandarin (preferred)

· Experience within a customer service environment preferred. Desire to expand skills into new areas.

· Technical (Computers & Internet) savvy is required. Business acumen in areas of e-commerce and retail.

· Committed seller and buyer advocate, drive process & tool improvements.

· Enthusiasm and strong self-motivation.

· Strong prioritization and time management skills, with a high degree of flexibility.

· Embrace constant change with flexibility and good grace.

· Demonstrate appropriate sense of urgency for contact response time in the face of variable workflow.

· Demonstrated ability to deal with ambiguity

· Excellent interpersonal skills, with the ability to communicate complex transactional issues correctly and clearly to both internal and external customers

· Demonstrates effective communication, composure, and professional attitude

· Exemplary performance record, particularly with regard to quality & productivity

· Desired skill-sets include MS Office Application Excel and Internet Explorer / Mozilla Firefox.
Skills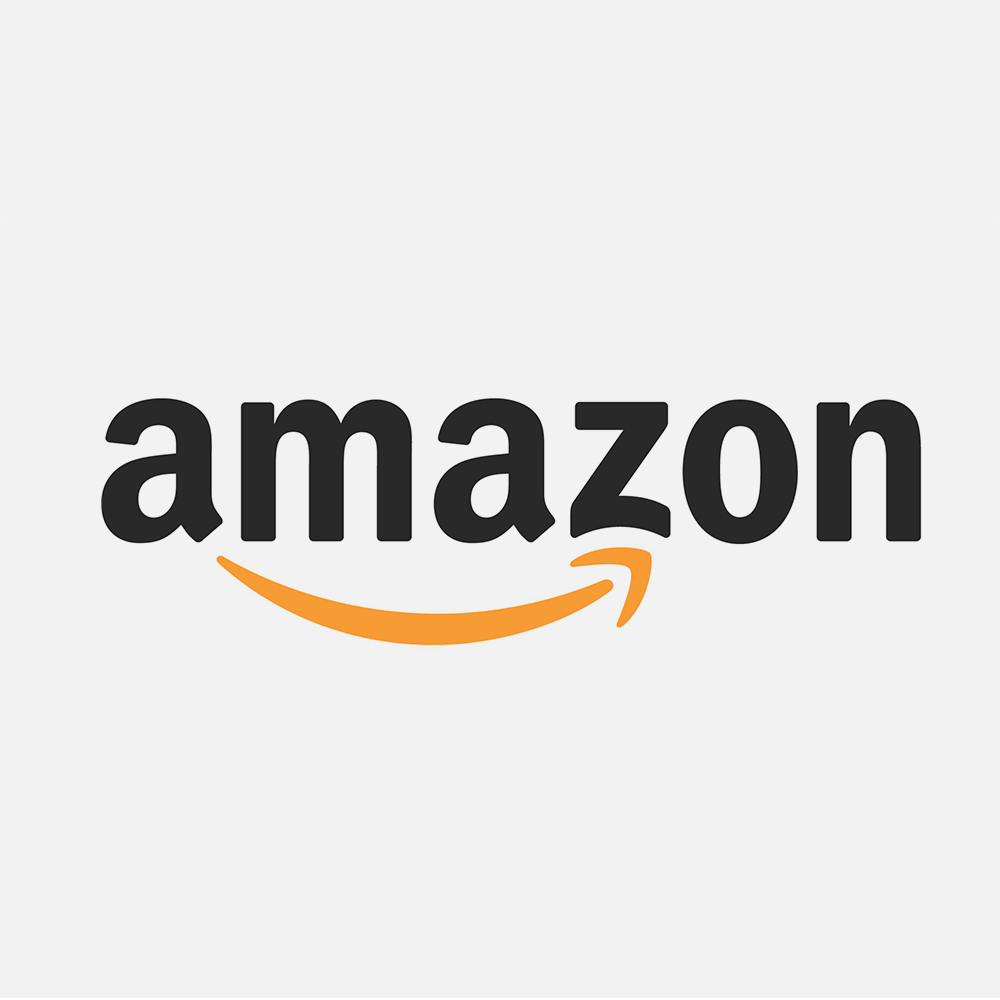 Amazon Web Services is leading the next paradigm shift in computing and is looking for a Senior Partner Solutions Architect, within our Global Systems Integrators (GSI) Channels & Alliances business function.As a Partner Solutions Architect focused on SAP within AWS GSI SA org, you will have the opportunity to help shape and deliver on a strategy to build mind share and broad use of Amazon's Web Services (Amazon Read more
EC2, Amazon S3, and Amazon EBS) across the SAP customer and partner base.As the right candidate, you will possess advanced technical skills in both SAP products and cloud computing as well as customer facing skills that will enable you to represent AWS cloud solutions well, not only to customers but to the broader SAP community including customers, partners, developers, & architects. You should also have demonstrated the ability to think strategically about business, product, and technical challenges.Roles & ResponsibilitiesAs a key member of the GSI Solutions Architecture team, working to ensure customer success on the AWS platform, you will act as an Amazon ambassador and primary technical liaison for the SAP partner community. This includes:· Lead or Support technical engagement with SAP customers.· · Collaborate with the SAP field teams on strategic projects involving AWS Cloud as required under the direction SAP Partner Success Manager.· · Represent and Promote AWS Services within SAP, the SAP developer and end user communities.· · Capture and share best-practice knowledge for deploying, running and managing SAP solutions on AWS· Up to 40-50% travel is required.This position can be based anywhere in the US where Amazon has corporate offices.
Skills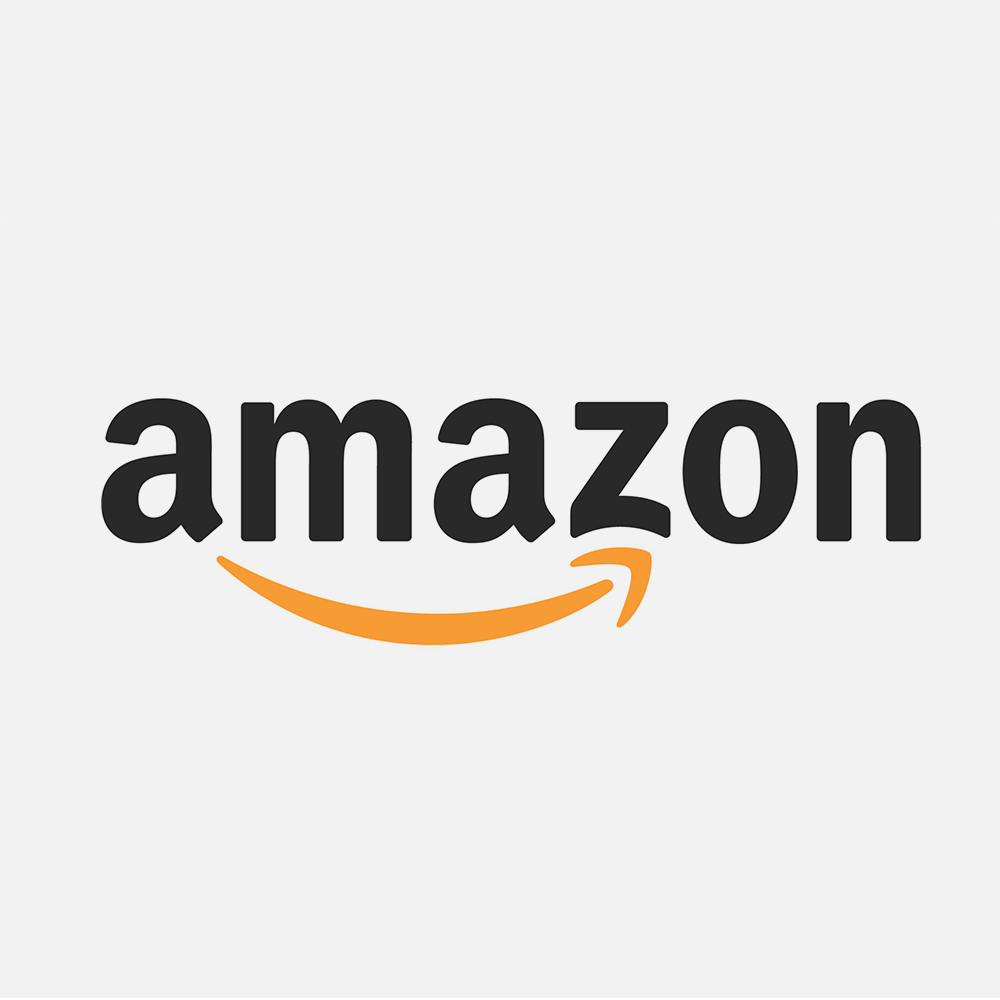 Amazon is seeking a highly analytical and resourceful Finance Manager to support our South East Asia (SEA) Operations.

The Finance Manager role will manage and partner end-to-end operations including transportation, FC operations, DEX and supply chain. This role is critical role within SEA finance. Finance Manager will lead planning, variance analysis, investments analysis, business partnering on cost out improvements, for multi-million dollar budget.

The role will involve managing and developing Read more
up to two finance analysts. This is an incredible role demanding high level of collaboration with multiple internal and external teams & stakeholder management. The SEA Operations team in three year old team and successful candidate is expected to roll up the sleeves and build processes, support expansion along with managing the business as usual finance deliverables.

Responsibilities:

· Leading financial planning cycles.

· Communicating the plans to multiple teams with clear bridging and commentary.

· Leading weekly, monthly and quarterly reporting of operations financial performance (WBR, MBR, and QBR)

· Partnering with operations, supply chain and DEX teams to ensure that controls are in place to optimise & validate investments

· Business partnering with local and central FP&A ensuring that financials are clearly understood by wider teams.

· Finance lead on change management ensuring robust financial controls prior to launch of new initiatives / expansion.

· CAPEX controls by developing return on invested capital models (ROIC) clearly outlining assumptions and tracking the actual ROIC vs the business case.

· Managing and developing up to two Finance analysts.

Basic Qualifications

· BA/BS in Finance, Accounting, Economics, Engineering, Mathematics or similar degree

· Finance Leader/Manager or equivalent with experience leading a team

· 10+ years of relevant finance work experience

· Strong technical background including Excel, Cognos, SQL, and Essbase

· Experience in performing advanced financial and ad-hoc analysis using Excel, Financial planning and providing recommendations based on data to senior management for strategic decision-making.

· Fluent in English. Excellent communication and presentation skills working with multiple peer groups and levels of management.

· Strong financial acumen including familiarity with forecasting, budgeting, and variance analysis.

Preferred Qualifications

· Excellent understanding of corporate finance fundamentals

· Strong operational business understanding, including potential impact of business decisions on various internal/external stakeholders

· Strong resourcefulness and ability to find or develop compelling data given limited resources and time

· Comfortable working with ambiguity

· Proven track record of taking ownership and driving results

· Demonstrated ability to build and manage financial models for business forecasting, variance analysis, and problem solving

· Strong ability to work with business leaders to deliver results, including the ability to persuade with data. Exceptional verbal and written communication skills

· An eye towards continuous process improvement, including the ability to innovate and simplify both finance and operational processes

· Ability to think at both the strategic and implementation level to think big while also diving deep

· Experience in a business partnering role

· Advanced knowledge of Excel, SQL and other analytical tools

· MBA preferred
Skills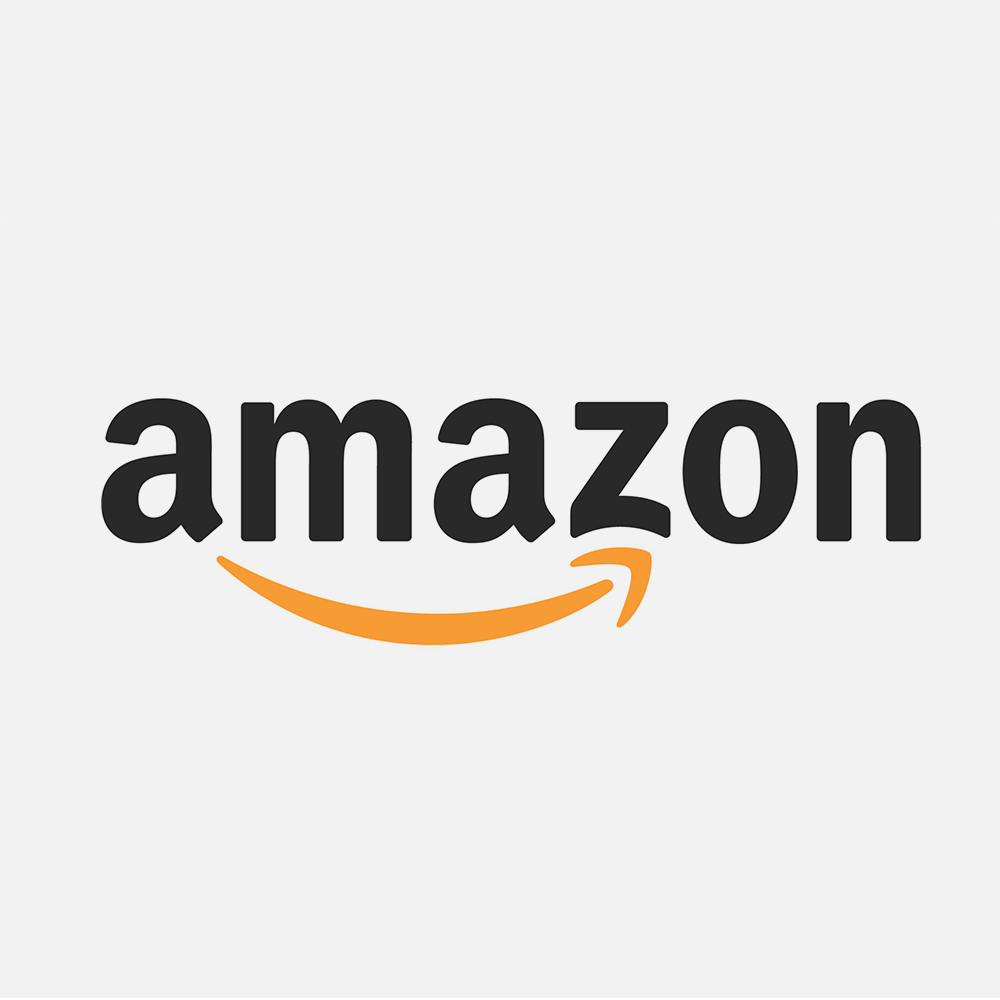 Amazon strives to be Earth's most customer-centric company where people can find and discover virtually anything they want to buy. By giving customers more of what they want - low prices, vast selection and convenience Amazon continues to grow and evolve as a world-class e-commerce company. One of the key components of Amazons strategy is bringing new customers to Amazon, helping existing customers to discover new products or Read more
programs (e.g. Prime) and increasing customer loyalty. In order to do so, Amazon operates across a wide portfolio of marketing channels, including but not limited to offline mass advertising, SEM and SEO, affiliation, email marketing, display and social media.

As part of the Marketing & Prime team in Singapore, we are seeking an experienced marketing professional to lead and own customer analysis, customer-led marketing initiatives and implement best-in-class cross channel media plans. The successful candidate will have a strong track record of delivering customer insights and execute cross channel marketing campaigns based on those insights to drive customer activation, reactivation and retention. Serving as a bridge between our customers and the business, this individual will have the responsibility to bring key insights to help inform business decisions that allow Amazon in Singapore to start from the customer and work backwards, while at the same time devise online and offline marketing strategies to influence customer perceptions and help drive customer acquisition and retention.

Strong candidates must have the ability to work autonomously, have excellent written and verbal communications skills and the ability to influence others, working closely with various local and global teams internally (research, creative, product, prime) and externally (agencies, media, research, business partners). They must develop a detailed understanding of customer behavior and understand the financial impact of long term customer trends including, but not limited to, the growth of e-commerce generally and the transition to mobile and multi-platform buying. This position offers an unparalleled opportunity to leverage your understanding of marketing, customer behavior, and online products, on behalf of and armed with the strength of one of the worlds leading consumer brands.

Specifically, the responsibilities of the role include:

· Lead customer marketing strategies, inclusive of early onboarding, sustained usage, and churn mitigation that deliver downstream impact

· Dive deep and identify customer segments and insights on and off site to map the full customer funnel

· Design and execute multi-channel marketing initiatives that drive adoption of new shopping behaviours and lead to repeat purchasing

· Develop innovative ways and potentially new tools to communicate with customers across multiple online and offline channels

· Own campaign targeting and segmentation, messaging, content, design, and planning. Build and execute campaigns, report on individual campaign results and bigger picture trends

· Utilize A/B testing to develop and run experiments and learn strategies across all marketing placements and vehicles

· Build trustworthy relationships with internal business teams, agency partners, and finance teams

· Meet with sales and research representatives to stay up to date on the latest opportunities in the world of media to help drive innovation

· Ensure strategy alignment through strong coordination with wider marketing teams globally, leveraging and contributing to global and regional best practices

Basic Qualifications

· 8 or more years of relevant experience in Marketing

· Masters degree in business, economics, marketing or a similar field.

· Experience using customer insights and behavioral data to deeply understand customer base and inform strategic plans; strong preference for B2C and online marketing.

· Experience building Brand, Engagement or Loyalty Marketing programs

· Excellent written and oral communication skills - ability to articulate ideas and persuade stakeholders.

· Excellent business judgment and strategic aptitude. Bias towards data-based decision making. Strong analytical skills and ability to derive actionable conclusions from large data sets.

· Demonstrated ability and willingness to roll up sleeves and execute to get the job done.

Preferred Qualifications

· Experience in customer relationship management and/or membership programs.

· Experience setting up processes to scale new marketing programs

· Experience writing customer-facing content that is on-brand, relevant, and tailored to the customer experience.

· Media agency experience or in-house agency experience

· Familiarity with SQL and using queries to extract and analyze data
Skills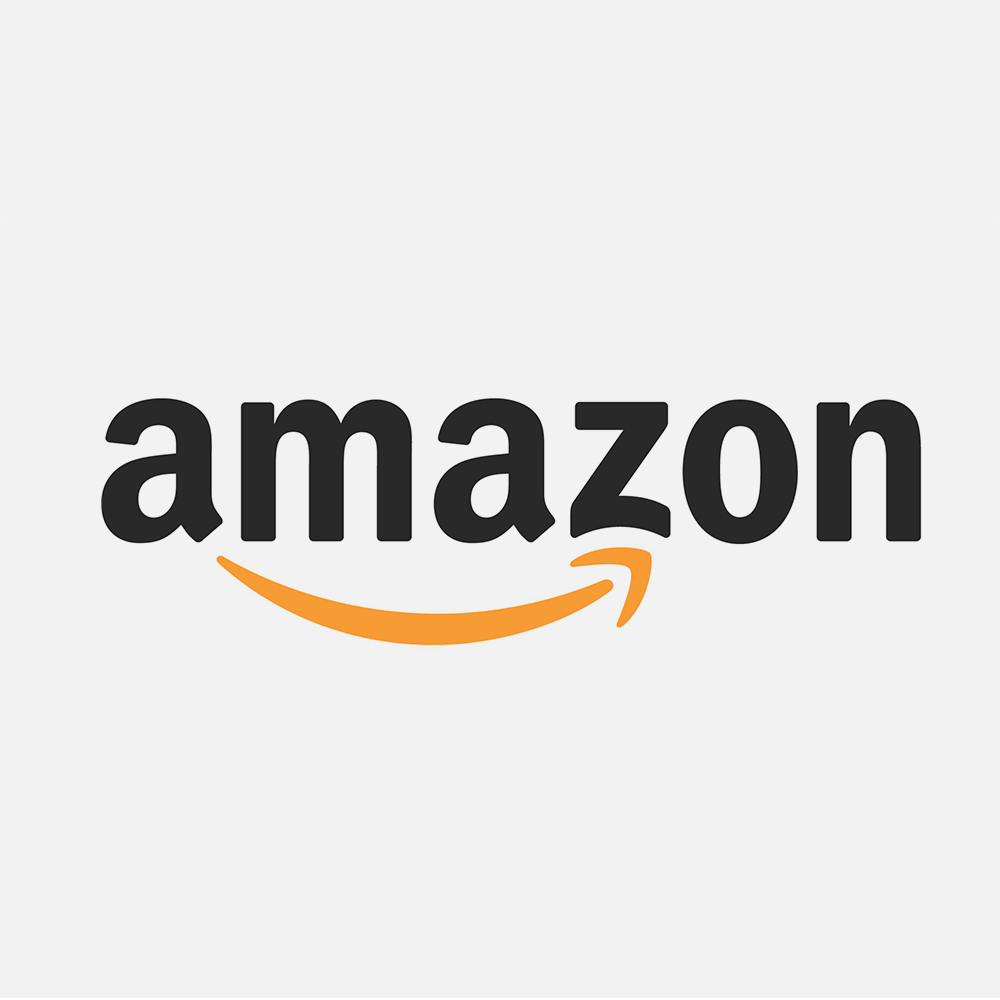 The Amazon Mobile Business Development team creates convenience for our customers to experience Amazon services wherever they are by acquiring partner distribution for Amazon Subscriptions (e.g., Prime, Prime Video, Amazon Music Unlimited) and mobile applications (e.g., Shopping, Video, Music, Kindle, Photo-Cloud Drive and Audible) around the world.We are seeking an experienced and dynamic Technical Account Manager with significant operational, business, and customer expertise to manage partner launch milestones, Read more
requirements, and engagement between our mobile partners and various Amazon teams to launch and grow distribution of Amazon Subscription Services and Mobile Applications.A successful candidate will have experience working with internal business and product teams to deliver scalable product solutions at a global level, have excellent program and project management skills and be proficient in translating business requirements into technical requirements. Roadmap prioritization and milestone management and a strong will to deliver results to critical skills for this role.To be successful in this role you will need to be a self-directed innovator accustomed to working in new territory; a communicator able to influence and motivate teams to action; and a problem solver who can drive immediate resolutions. The position is based in Singapore.Responsibilities:· Manages assigned enterprise client accounts including major business partners with significant impact· Responsible for managing day-to-day operational and launch related activities (partner kick-off, Amazon systems on-boarding, payment plan setup, support periodic account audit, milestone tracking, wholesale subscription and preload application delivery support, data tracking and reporting, supporting all operational components of our mobile partnerships· Creates and leads meetings with enterprise partners and internal stakeholders regarding variety of Amazon's apps and services· Own the pre and post-launch operational and technical account management of multiple partners across multiple geographic locations· Drive and identify improvements in Amazon products on behalf of assigned partners and acts as a primary stakeholder in helping to provide requirements and use-cases to Amazon product teams· Facilitates incident, problem and change management directly on behalf of enterprise business partners· Collaborate with internal stakeholders (Business Development and Marketing) on new business opportunities with partners
Skills