Sign in or register for a JobTech account.
InfoComm Technologies
jobs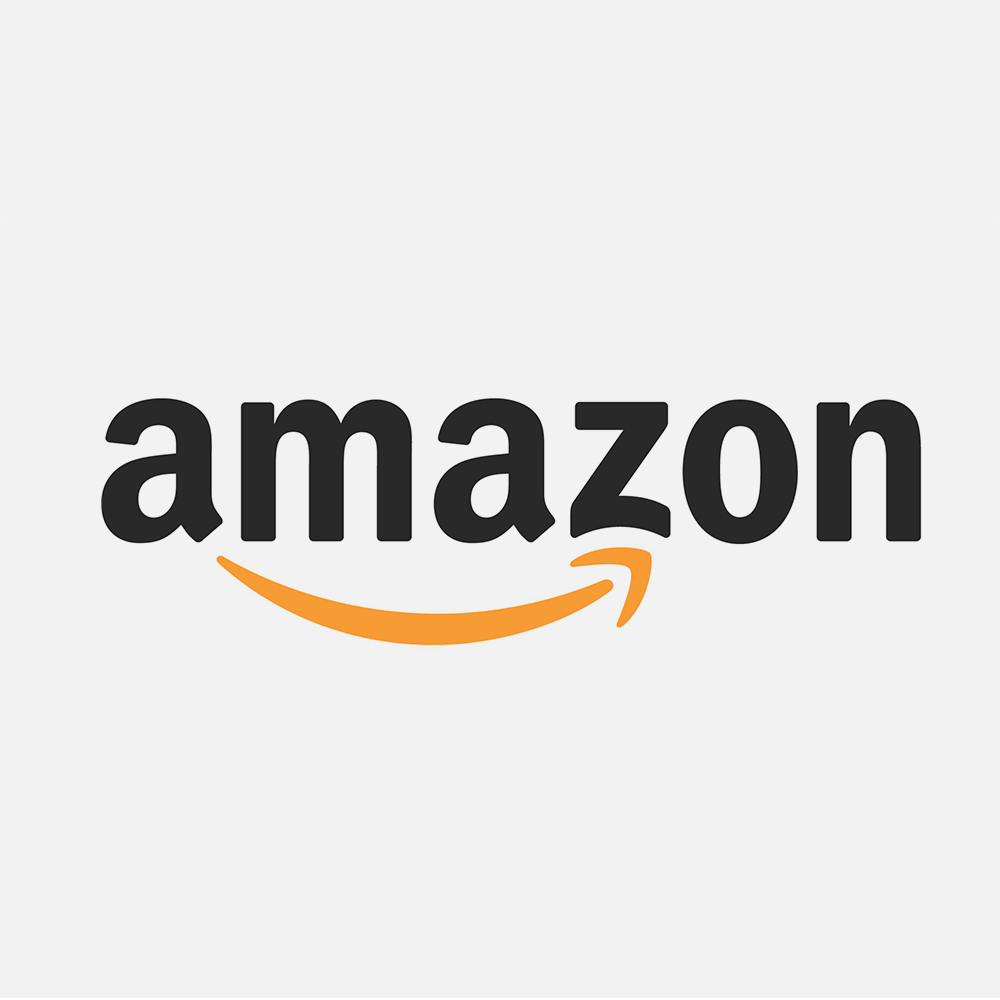 (Based in Singapore/ASEAN)


Are you passionate about cloud computing with a special focus on virtual desktops and document collaboration? Do you have a unique combination of deep technical knowledge, business acumen and strong interpersonal skills? Amazon Web Services (AWS) is seeking a Workspaces Virtualization Solutions Architect to work with our customers and other AWS teams to craft cloud-based solutions.


Read more
At AWS, customer obsession is in our DNA. The successful candidate will become a trusted advisor to our customers and will partner with AWS sales, business development, solutions architecture and product teams to develop the internal expertise needed to drive enterprise productivity-related revenue.



Responsibilities:


· Work with customers to deploy Amazon WorkSpaces virtual desktop and Amazon AppStream 2.0 Application Streaming solutions

· Work with other AWS teams to drive virtualized workspace-related revenue

· Develop technical content, such as white papers and reference architectures, that can be used by our customers to assist them in deploying cloud-based solutions

· Assess Amazon WorkSpaces and AppStream related knowledge across AWS sales and solutions architecture teams and develop plans to address gaps

· Represent AWS at trade events by delivering presentations and lectures.



Basic Qualifications



· 7 or more years of experience in the design and implementation of complex IT systems

· 5 or more years of experience with Virtual Desktops (VDI)



Preferred Qualifications



· An advanced degree in computer science, MIS, engineering or related discipline

· Experience in a customer-facing, sales-aligned role such as consultant, solutions engineer or solutions architect

· Exceptional interpersonal and communication skills

· Demonstrated effectiveness working across multiple business units to achieve results

· An understanding of the cloud computing deployment model as it relates to enterprise productivity

· Hands-on experience with Amazon Web Service
Skills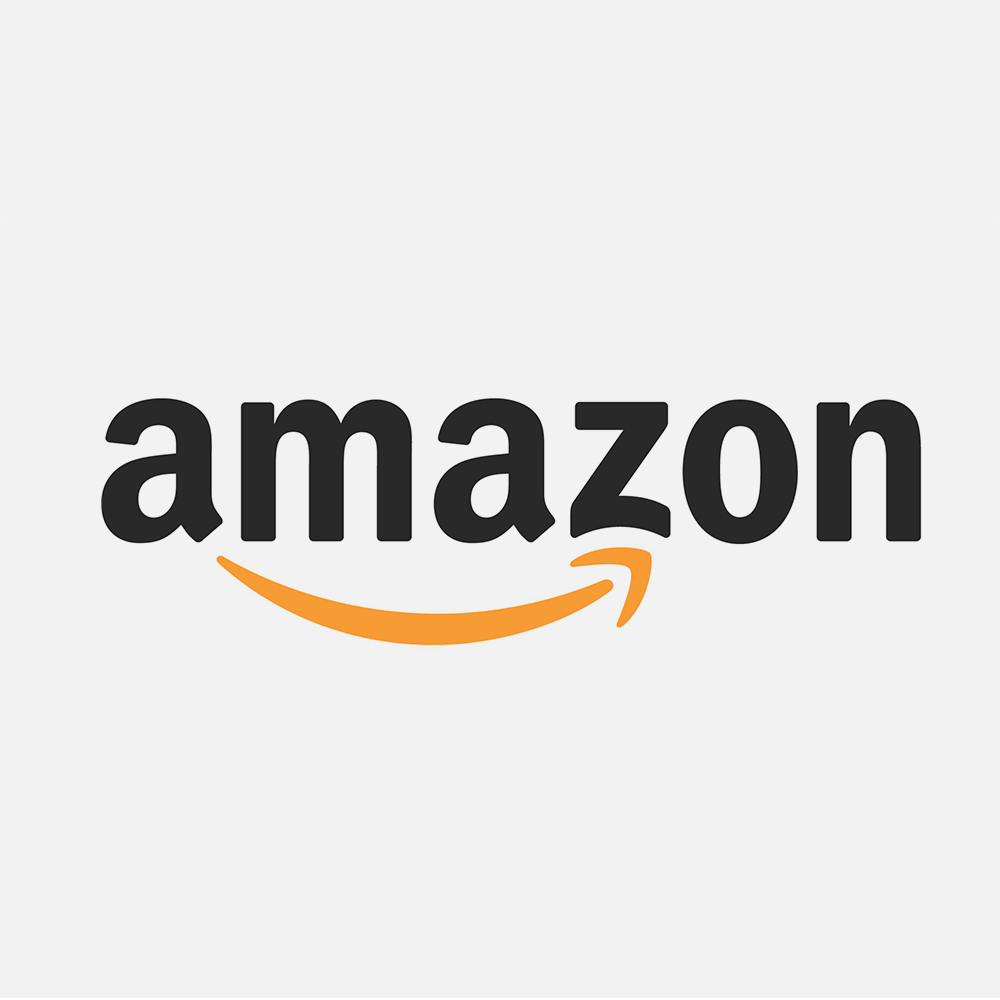 At Amazon, were working to be the most customer-centric company on earth. To get there, we need exceptionally talented, bright, creative, and driven people. If you want to help make history and have fun, Amazon is the place for you.


Amazon seeks a Finance Analyst intern to join the SG Prime Now Finance team, based in Singapore. This finance professional will primarily focus Read more
on partnering with the business team and finance manager to work on key weekly and monthly deliverables, track business performance and influence the business decisions based on in depth analysis.



Primary responsibilities:


· Own weekly and monthly deliverables that are integral part of the business, including increasing the reliability and efficiency of reporting.

· Work on a strategic project(s) that is data intensive, analytical, and centered on real business issue

· Partner with the business team to work on adhoc financial analyst requests



Basic Qualifications



· Pursuing a degree in business, finance, accounting, or related field

· Strong Excel skills

· Excellent communication skills, both verbal and written



Preferred Qualifications



· Able to work in an ambiguous environment with tight deadlines

· Comfortable working with large volumes of complex data and presenting findings

· Be a self-starter

· Committed to learning new things, taking ownership, and getting things done

· Experience with SQL
Skills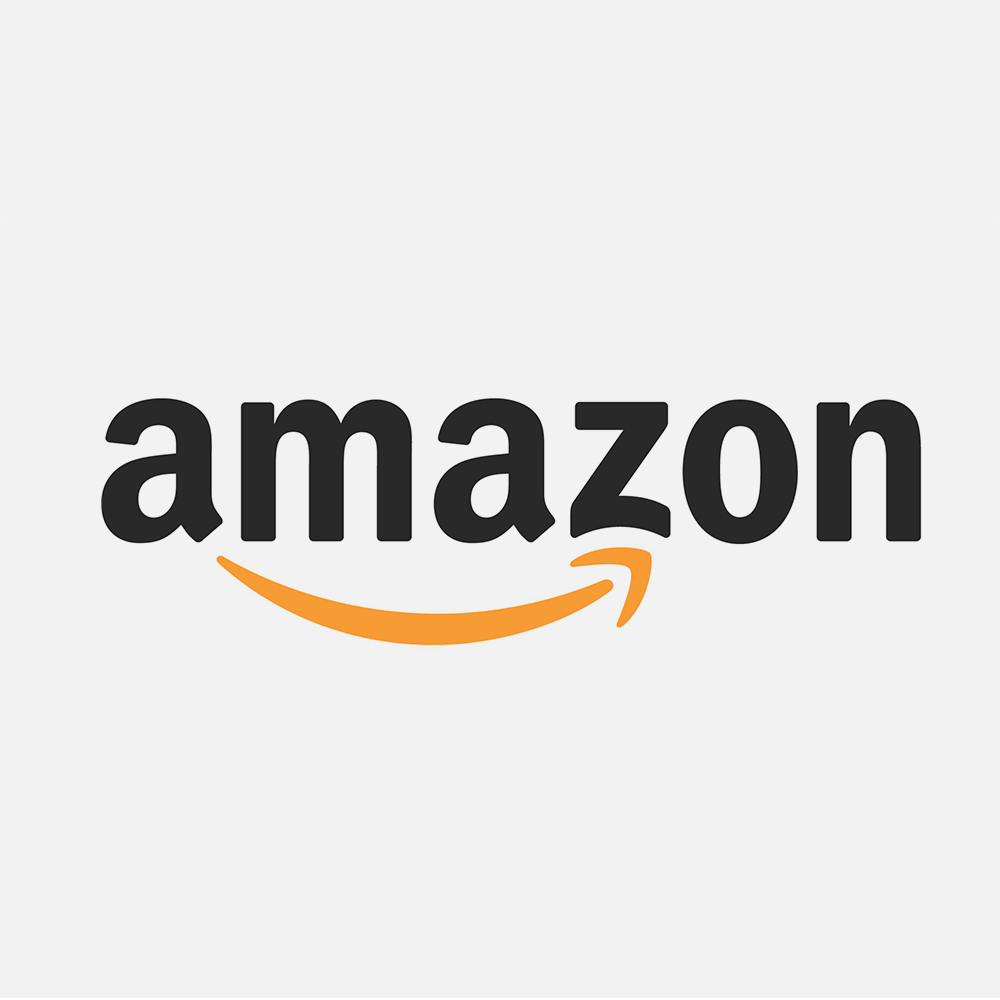 AWS Well-Architected is seeking a Partner Solutions Architect who will work with our Partner Sales Managers and Professional Services to help our partners acquire and maintain a proficiency in conducting Well-Architected Reviews, reviewing the results with the customers, and encouraging and providing the personnel to resolve any critical items or improvements detected in the customers' workloads. The ideal candidate will be just as comfortable talking with the implementation Read more
engineers as they are talking with the CTO or CFO.


We want to help our customers build cloud native applications, and adopt new ways of thinking about technologies solutions. We are extending an information rich product that uses advanced tooling to deliver the right content and advise to customers as they build and operate their workloads on AWS. You will enjoy the opportunities in this role if you like working with partners and helping them with their adoption and execution of this solution with end customers.


The Role


You will be a core member of the partner team. In this role, you will need to be technically capable and credible in shaping the customer and solutions-focused skills of AWS partners with respect to conducting AWS Well-Architected reviews, implementing best practices to remediate any critical issues, and educate customers and partners on how to improve their implementations. You will help shape and deliver on a strategy to build mind share and broad use of AWS across the partner community. Working backwards from the customer business challenges, you will define partner technical enablement strategies which enable our customers and partners to become more successful on AWS.


In this role, you will take part in delivering the Well-Architected Framework Workshop and leading labs to teach various partners and as well as to internal stake holders. You will provide leadership for the technical relationship once the partner becomes certified on the framework. You will develop, improve, and execute multi-day workshops, lead white boarding sessions, and respond to inquiries while the partner is ramping up on the Well-Architected Framework. You will have the opportunity to dive deep on our AWS technologies and will work side by side with some of the top technical talent in the industry.


This senior role will work across the Asia-Pacific region to develop and train a list of partners within a geographic area. Location will be based in Singapore or Hong Kong.


Key Responsibilities


This is an opportunity to be part of history and transform businesses through cloud computing adoption and growth.


· Deep technical skills and trusted advisor in Solution Architecture and Cloud Computing.

· Customer facing skills, ideally gained within a partner organization.

· A demonstrated ability to think strategically about business, product, and technical challenges.

· Some travel required (25-40% travel, international travel 5-10%).

· Own the technical relationship and deliverables for system integrators.

· Assist partners on diving deep on AWS Services as they develop presentation from the Well-Architected Reviews and use the Well-Architected Tool



Basic Qualifications



· Highly technical and analytical, capable of understanding the complexities of large, global IT environments

· 5+ years in a senior technical position with customer facing interactions, and 7+ years overall experience.

· Technical knowledge of common technology systems is required.

· Fundamental knowledge of the basic concerns for operations, security, reliability, performance, and cost.

· Excellent written and verbal communication skills, including group leadership and executive presentations.

· Experience writing technical course content, technical articles, and blog posts.

· Knowledge of software development lifecycle methods.

· Ability to work effectively across internal and external organizations.

· Demonstrated depth and breadth of experience in computer and cloud technologies

· Passion for learning of new technologies and methods

· Technical degree (CS, engineering, math, etc.) or equivalent professional or military experience.



Preferred Qualifications



· Experience working with System Integrators and knowing the market landscape.

· Hands-on use of AWS services (or Microsoft Azure or Google Cloud) in distributed environments

· Experience in large scale migrations to AWS or implementing and operating large scale applications on AWS.

· AWS Certifications (e.g. AWS Solutions Architect, AWS Developer, AWS DevOps Engineer, Associate Level or Above)

· MS technical degree or equivalent professional or military experience.
Skills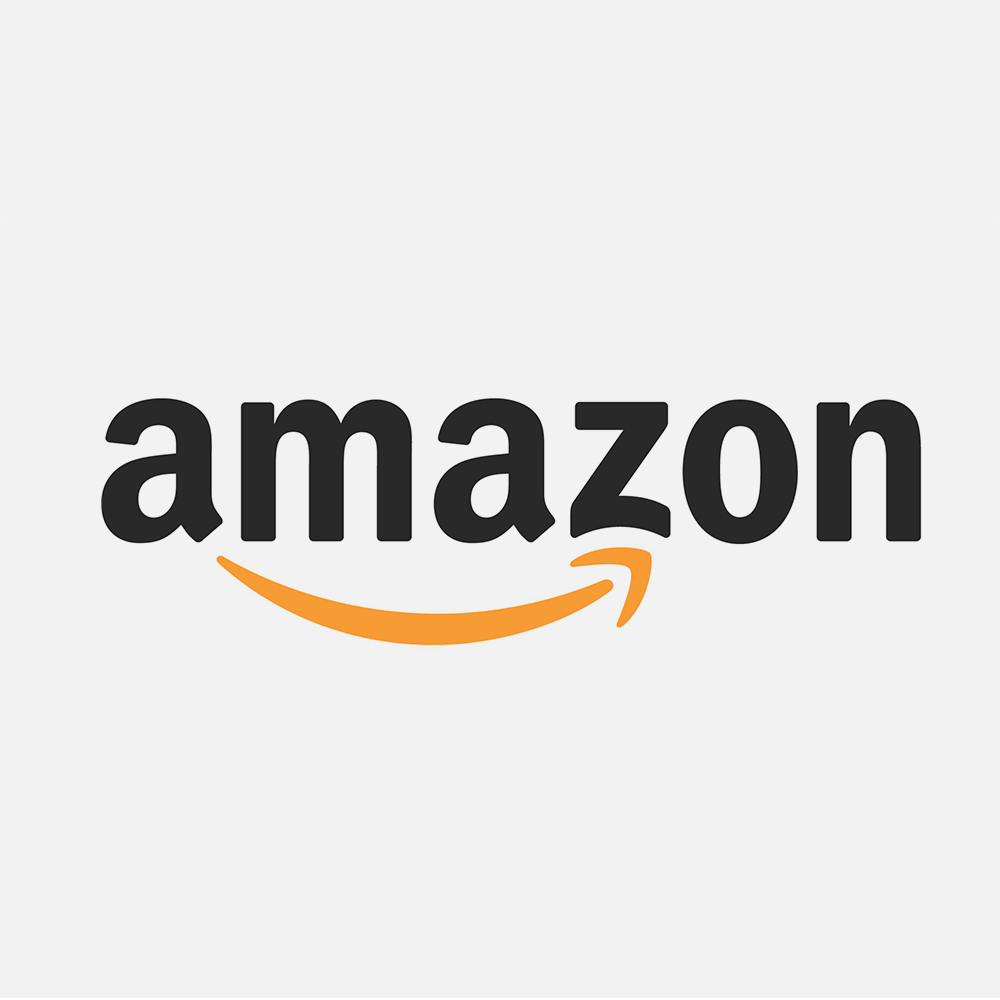 Would you like to be part of a team that is redefining the IT industry? Do you have the business knowledge and industry expertise necessary to position Amazon as the preferred technology platform of the future?


Amazon Web Services is leading the next paradigm shift in computing and is looking for world class candidates to lead and manage a select Global System Integrator Read more
and Influencers (GSII) partnership spanning the APAC region.


As a Partner Manager. you will have the exciting opportunity to deliver on our strategy to build mind share and adoption of Amazon's web services across AWS's most strategic customers and community members.


You will drive sales execution with the GSII partner by teaming with AWS field leaders across APAC. This requires driving executive and field relationships with partners, customers and the AWS leadership team. You will be responsible for driving top line revenue growth via partner led and supported opportunities and you will work with partners to source new engagements within these strategic accounts. You will work with the regional Partner Managers and broader Amazon Partner Network (APN) Segment teams to identify and engage partners who include strategic ISVs and Service Providers focused on dozens of solution areas including Advanced Analytics, Business Applications, Big Data, IoT, Migration, Managed Services, Digital Transformation and Industry Verticals.


The ideal candidate will possess both a strong sales background that enables them engage at the CXO level, as well as a solid technical sales background that empowers them to easily interact with technical leaders within and outside of AWS. He/she should also have a demonstrated ability to think strategically about business, product, and technical challenges, with the ability to build and convey compelling value propositions.



Responsibilities


· Work with AWS Territory sales managers to define and execute joint sales and go to market programs.

· Manage and drive joint sales engagements between partners and AWS territory sales teams.

· Serve as a key member of the Business Development team in helping to define and deliver the joint solution set and supporting collateral.

· Engage the partner's field sales organization, channels and customers to create and drive offering development and incremental revenue opportunities for AWS.

· Set a strategic business development plan for target markets and ensure it's in line with the AWS strategic direction.

· Execute the strategic business development plan while working with key internal stakeholders (e.g. service teams, legal, support, etc.).

· Identify specific customer segments and industry verticals to approach with a joint value proposition for using AWS.

· Position AWS for internal use by the partner organization.

· Understand the technical requirements of our partners and work closely with the internal development team to guide the direction of our product offerings.


#AWSSINGAPORE




Basic Qualifications



· The right person will possess 15+ years of sales, business development and/or partner management experience

· Experience working effectively across different sales, business development and technical teams, bringing together a cross functional team to deliver results

· Proven ability to identify and support 3rd party offering development

· Proven experience driving revenue through partners with structured programs

· Consistently exceeds quota and key performance metrics

· Demonstrated ability to engage and influence C-level executives.

· Strong presentation skills and the ability to articulate complex concepts to cross functional audiences

· Strong verbal and written communications skills are a must, as well as the ability to work effectively across internal and external organizations

· Demonstrated experience working across two, or more APAC sub regions, e.g., ASEAN, ANZ, India, Japan, Korea



Preferred Qualifications



· Master's Degree in business or related field

· Experience working within the Infrastructure as a Service (IaaS) category is highly desired

· Visible IT Industry thought leadership on relevant topics related to enterprise IT infrastructure and adoption

· Experience working with/for Systems Integrators and knowing the market landscape

· Broad based technology experience including cloud computing, big data and analytics, networking, security, storage and ongoing infrastructure management
Skills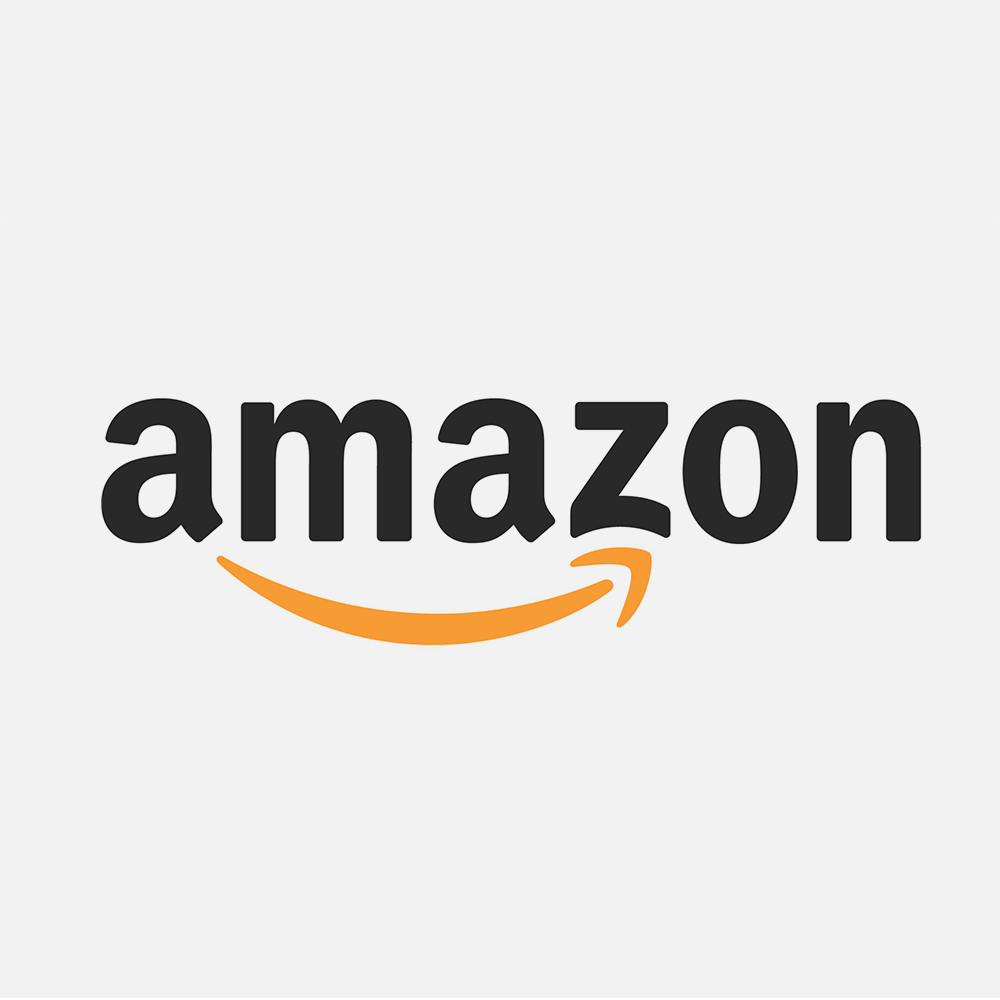 The AWS SaaS Factory program is centered around understanding the needs of SaaS providers and equipping them with the technical and business guidance they need to be successful. This is key to AWS becoming the platform of choice for current and future SaaS providers. Addressing this market need is the goal of the SaaS Factory program. Amazon Web Services is looking for world class candidates to lead our Read more
partners on this journey. This will include a range of deliverables, including the building of POC solutions, blogging, conducting workshops, and lots of whiteboard deep dives. The SaaS Factory engagements will vary based on the needs of the partners, including optimization of existing solutions, building of new SaaS products, or migration to a multi-tenant model.


Candidates should have a broad and deep set architecture and application design skills. We're looking for development and/or infrastructure builders who have hands-on, in-the-weeds experience. Your background must also include time working directly in or with customer environments, prior experience working with partner communities is a plus. You will get the opportunity to work directly with senior engineers at both top software vendors and AWS service teams, influencing their roadmaps and driving innovation. Previous AWS experience is preferred but not required. Strong public speaking and writing skills are required. In this role, candidates will also have the opportunity to write white papers, deliver technical webinars, and speak at events.


AWS is one of Amazon's fastest growing businesses, servicing millions of customers all over the world, reshaping the way global enterprises consume information technology, and powering the developers who are building the next generation of global industry leaders. AWS customers include some of the most innovative startups like Netflix, Airbnb and Instagram, as well as some of the largest global enterprises like Shell, Unilever, Hitachi, Sharp, and Samsung.



Basic Qualifications



· 10+ years industry experience

· 7+ years hands-on software experience building complex solutions, ideally SaaS in the cloud

· 5+ years of customer-facing experience, preferably in the enterprise space

· 5+ years in a customer / partner facing role or extensive experience working with internal business leads to develop solutions.

· Demonstrated ability to think strategically about business, product, and technical challenges

· Prior presentation and written communication skills



Preferred Qualifications



· An advanced degree in computer science, engineering or mathematics

· 3+ years experience building and designing solutions that run in virtualized, distributed or web environments
Skills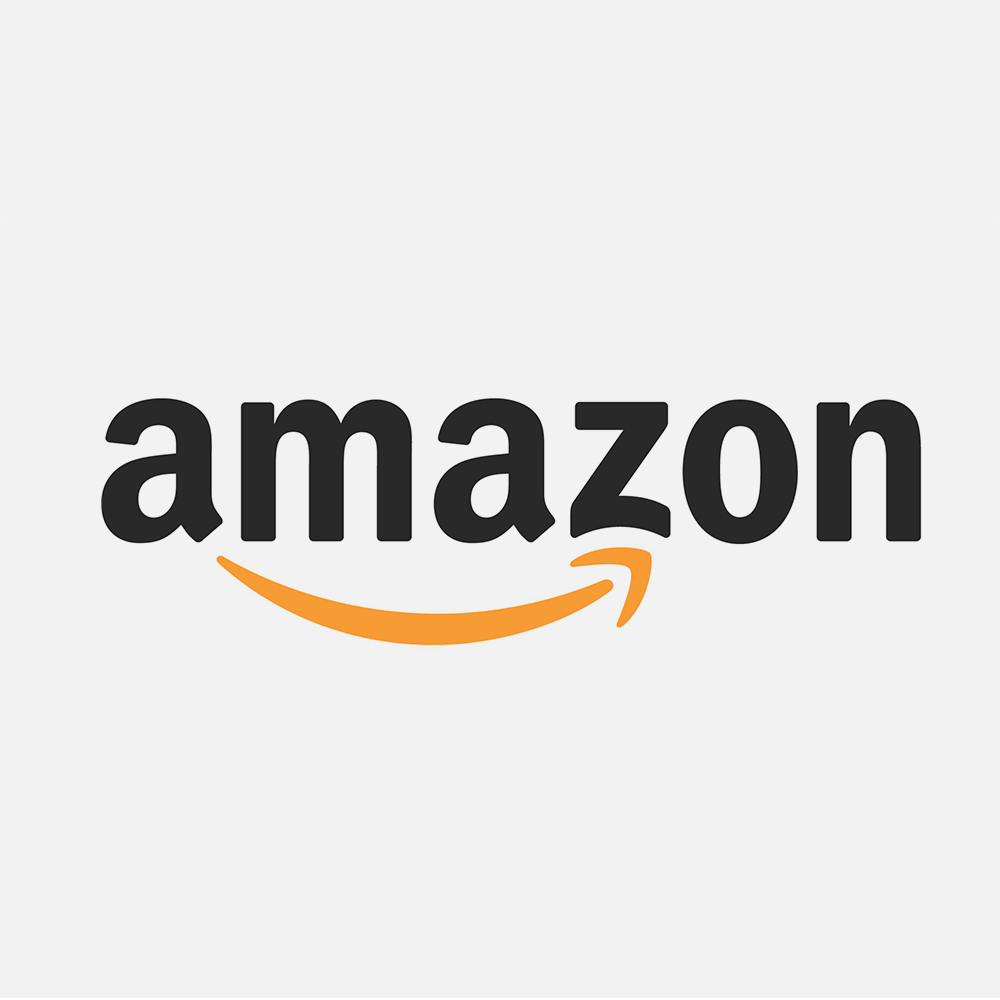 Amazon Web Services provides a highly reliable, scalable, low-cost infrastructure platform in the cloud that powers hundreds of thousands of businesses in 190 countries around the world. To meet the growing demand for AWS Services across the globe, we need exceptionally talented, bright, and driven people. If you have excellent organizational and communication skills, a passion for working in a fast paced, dynamic environment and a desire to Read more
provide exceptional customer service, we'd like to speak with you! Here's your chance to join our Training & Certification team working in the highly visible role of Partner Training Manager - ASEAN.


The successful candidate will possess the ability to take the initiative to complete complex tasks and projects quickly and autonomously, react with appropriate urgency to situations that require a quick turnaround, switch gears at a moment's notice, and take effective action without having to know the total picture. This role will be pivotal in supporting the training and enablement of AWS Partner Network (APN) which is the global partner program for AWS. It is focused on helping partners build a successful AWS-based business by providing great business, technical, professional services, marketing, and GTM support.



Responsibilities:


· Proactively collaborate with AWS Partner Organization and capture requirements in the region that can be developed into scalable training programs; be a voice for the partner team in the region

· Create, execute & host partner training programs in ASEAN

· Comprehensive knowledge of Partner training programs, T&C training offerings, course roadmap, funding programs, Partner programs, and course objective/overview to be a trusted advisor

· Engage APN channel partners, understand patterns in their knowledge gaps and provide thought leadership for proposed programs and curriculum

· Expertise in data to provide analytics in making business decisions and coordinate schedules for ILT events, manage event planning, working closely with partner team

· Analytical capability to understand key trends in the region across the APN channel partner community, and working with the partner leaders in the region to establish programs and curriculum that will help drive customer satisfaction and partner revenue

· Evaluate effectiveness and propose adjustments to programs to improve performance and ensure objectives are met

· Drive awareness of new or updated Partner training information for internal Partner facing teams and AWS Partner community through established platforms

· Contribute to the increase the number of AWS certified and accredited partner individuals, individuals trained, and deliver against goals



Basic Qualifications



· Manage the development of highly complex training projects which are business critical with significant bottom-line impact.

· Recent experience in a fast-paced, multinational technology company.

· Understand cloud technologies and distributed computing at a high level and relate back to curriculum

· Minimum of 5 years of experience in an IT channel environment or similar position



Preferred Qualifications



· Exceptional written, verbal, and interpersonal communication skills.

· Proven track record of managing multi-faceted projects with the ability to drive through completion

· Ability to effectively work in a highly ambiguous environment and within cross-functional teams across the organization

· Positive, proactive and able to always exercise great judgment.

· Excellent organizational and project management skills

· Bias for action: ability to initiate new programs, obtain senior management buy-in and support.


#aws-train-ap


#awssingapore
Skills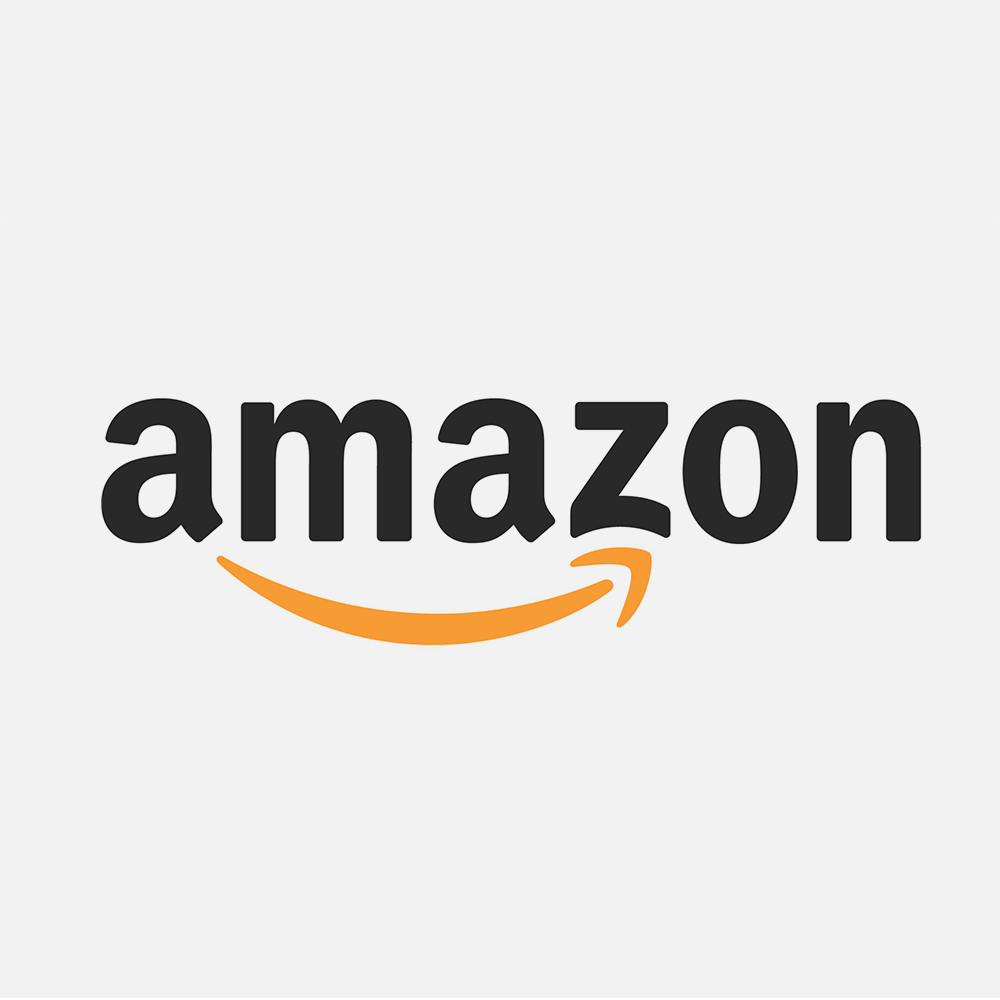 Come and join Amazon Web Services (AWS) as we redefine the IT Industry. We are building a business that has the potential to be at least as big as the Amazon.com retail business and are seeking world class candidates to contribute to this effort.

Would you like to be part of a cross-functional team focused on helping partners implement new cloud products and Read more
business models by engaging with C-level executives, IT Professionals, and influences at all levels? Can you take complex, existing business models and simplify them to a core set of business drivers and financial models that are easy to understand and apply? Are you good at defining and quantifying ROI, business value, benefits and helping companies drive organizational change and new product lines? Do you have the business background, technical depth, analytical skills and communication skills needed to help further establish Amazon and our business partners as the leaders in cloud computing?

As a Partner Transformation Consultant within AWS, you will assist AWS partners to reshape existing products and services around cloud. To do this, you will work with AWS partners to build or transform their business to deliver high-value solutions to our customers. You will do this by engaging with Partner Executives, facilitating workshops, and driving to a particular business transformational outcome that includes new business models and staffing plans. You will need to gather relevant data to build compelling ROI models and be able to guide executives through changes that need to be made by supplying quantitative evidence.

Your primary responsibility will be to lead the Business Development activities with top tier consulting partners and managed services providers supporting AWS Sales/Partner teams. You will serve as an expert resource on financial/business modeling and economically related partner engagements. You will also be responsible for designing facilitated workshops that drive topical outcomes (new service brainstorming, cost modeling, organizational change management, etc.), as well as helping top tier partners create long term sustainable AWS services.

The ideal candidate will possess a business and IT background that enables them to drive executive engagement and buy-in at the highest levels of established partners. The candidate will have technical depth and prior business consulting experience to quickly communicate the economic benefits of building an AWS Cloud Practice, or specific AWS service offerings such as Managed Exchange, Disaster Recovery, or Managed Big Data services. The ideal candidate will have a demonstrated ability to think strategically and long-term about the needs of large consulting organizations and managed service providers. The ideal candidate will also be deeply familiar with complex legacy IT business, data center economics including data center migration and refresh cycles, and be capable of creating detailed cost and ROI models for these environments running on AWS.


Roles and Responsibilities:


· Serve as a key member of the Partner Business Development team in helping drive AWS Marketing and Sales engagements with our customers through our Partners.

· Work with AWS Partner Sales & BD teams, drive proactive of ROI/economic conversations with our partners.


· Contribute to the development of a standard ROI framework and new spreadsheet models to be utilized by the AWS Partner team.

· Create market insights into partner business practices and the common issues in building an AWS practice

· Work with internal stakeholder to communicate market realities regarding partners evolving needs

· Prepare and present business reviews to the senior management team

· Design Facilitated workshops and exercises that include data collection, data analysis, consensus building, and organizational buy-in.


· Productize select use cases like Hosting Migrations for our partners and build accurate models (economic and enablement) around these use cases



#AWSSINGAPORE




Basic Qualifications



· 7+ Years industry experience

· Able to be influential to C-Level executives

· Prior experience working with Senior Executives

· Detailed Financial modeling, business modeling, and analytics of large companies

· Demonstrated ability to work effectively across internal and external organization

· Track record of implementing product and organizational change at prior organizations in a consulting role

· Previous experience running facilitated workshops with senior executives and driving outcomes



Preferred Qualifications



· 10+ years in industry experience in a global technology or consulting company

· MBA or equivalent relevant business experience

· Cloud or other IT experience with managed service providers

· Big 4 consulting experience or equivalent with PE or strategic advisory firms

· Executive level facilitator



* For more information on Amazon Web Services, please visit http://aws.amazon.com **


aws-partners


LI-JM5


Amazon is an Equal Opportunity-Affirmative Action Employer Minority / Female / Disability / Veteran / Gender Identity / Sexual Orientation
Skills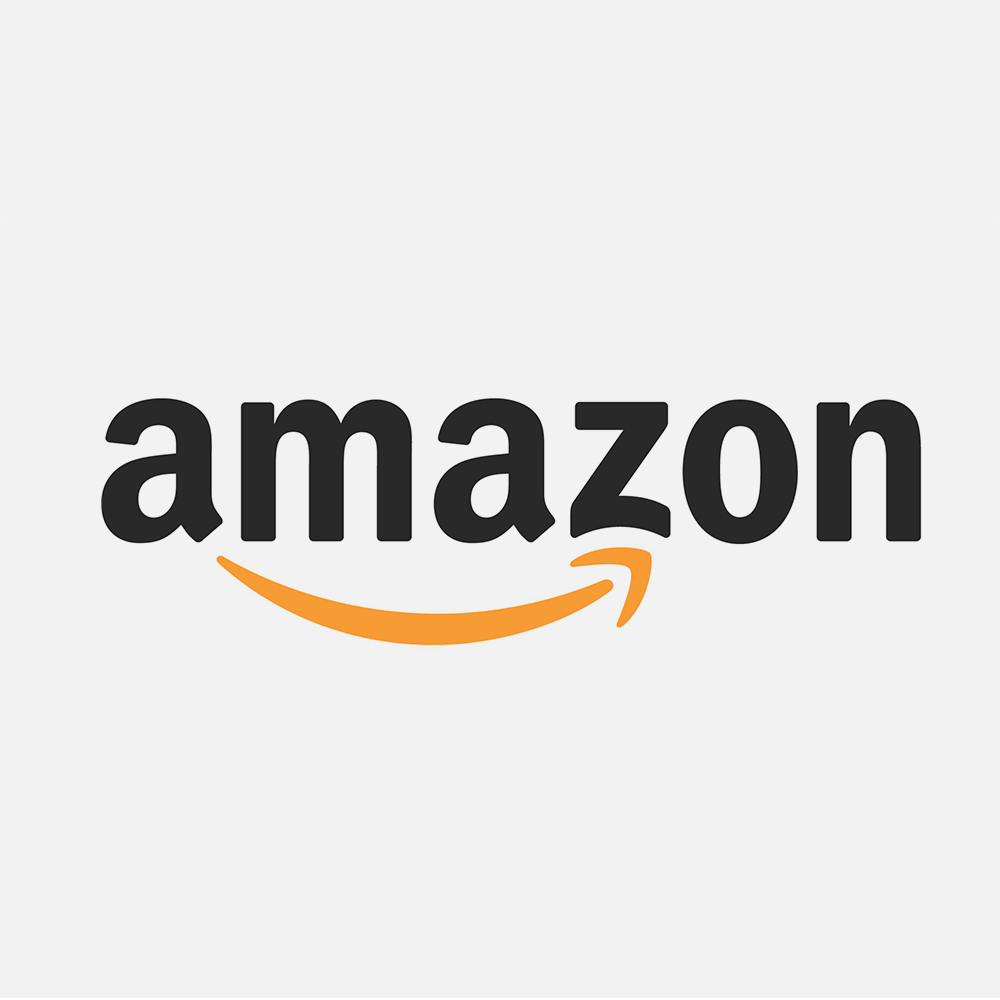 At Amazon, were working to be the most customer-centric company on earth. To get there, we need exceptionally talented, bright, creative, and driven people. If you want to help make history and have fun, Amazon is the place for you.


Amazon seeks a Finance Analyst intern to join the SG Prime Now Finance team, based in Singapore. This finance professional will primarily focus Read more
on partnering with the business team and finance manager to work on key weekly and monthly deliverables, track business performance and influence the business decisions based on in depth analysis.



Primary responsibilities:


· Own weekly and monthly deliverables that are integral part of the business, including increasing the reliability and efficiency of reporting.

· Work on a strategic project(s) that is data intensive, analytical, and centered on real business issue

· Partner with the business team to work on adhoc financial analyst requests



Basic Qualifications



· Pursuing a degree in business, finance, accounting, or related field

· Strong Excel skills

· Excellent communication skills, both verbal and written



Preferred Qualifications



· Able to work in an ambiguous environment with tight deadlines

· Comfortable working with large volumes of complex data and presenting findings

· Be a self-starter

· Committed to learning new things, taking ownership, and getting things done

· Experience with SQL
Skills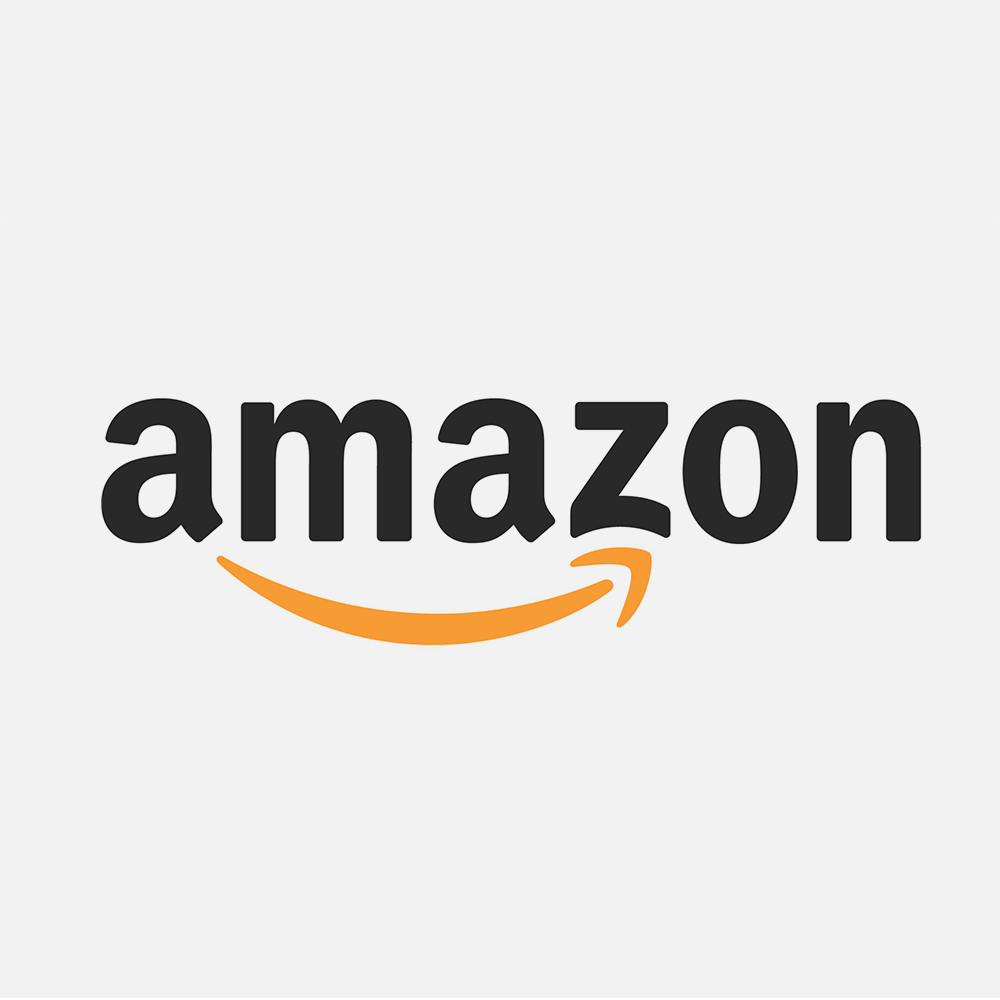 Amazon Web Services (AWS) is looking for experienced and motivated technologists who possess a unique balance of technical depth and strong interpersonal skills. You will cooperate with some of the world's largest companies, AWS Account Management and several other AWS teams to craft highly scalable, flexible and resilient cloud architectures that address customer business problems and accelerate the adoption of AWS services. In collaboration with account management, you Read more
will drive revenue growth across a small set of global customers. As a trusted customer advocate, the solutions architect will help organizations understand best practices around advanced cloud-based solutions, and how to migrate existing workloads to the cloud. You will have the opportunity to help and support to build mindshare and broad use of AWS within enterprise customers. The ability to connect technology with measureable business value is critical to a solutions architect. You should also have a demonstrated ability to think proactively about business, products, and technical challenges.


Here are some other qualities we are looking for:


Be great fun to work with. At AWS, we have a credo of "Work hard. Have fun. Make history". In this role, you will love what you do, and instinctively know how to make work fun. You will be dynamic and creative, and willing to take on any challenge and make a big impact.


Enjoy working with large, global customers. You will have a passion for educating, training, designing, and building cloud solutions for a diverse and challenging set of enterprise customers.


Have a strong understanding of large scale computing solutions. The ideal candidate will have past experience working as a systems or support engineer. You will enjoy keeping your existing technical skills honed and developing new ones, so you can make strong contributions to deep architecture discussions. You will regularly take part in deep-dive education and design exercises to create world-class solutions built on AWS.



Basic Qualifications



Roles and Responsibilities

· As a key member of the business development and account management team, ensure success in building and migrating applications, software and services on the AWS platform

· In partnership with the account management team, formulate and support revenue objectives through the adoption of AWS

· Educate customers of all sizes on the value proposition of AWS, and participate in deep architectural discussions to ensure solutions are designed for successful deployment in the cloud

· Conduct one-to-few and one-to-many training sessions to transfer knowledge to customers considering or already using AWS

· Capture and share best-practice knowledge amongst the AWS solutions architect community

· Author or otherwise contribute to AWS customer-facing publications such as whitepapers

· Build relationships with senior technical individuals within customers to enable them to be cloud advocates

· Act as a technical liaison between customers, service engineering teams and support

· Solid experience in design/implementation/consulting experience with distributed applications

· Solid experience in infrastructure architecture, database architecture and networking

· Working knowledge of software development tools and methodologies

· History of successful technical sales consulting and architecture engagements with large-scale customers or enterprises

Presentation skills with a high degree of comfort speaking with executives, IT Management, and developers.

· Strong written communication skills

· High level of comfort communicating effectively across internal and external organizations

· Strong Financial Services experience



Preferred Qualifications



Technical degree; Computer Science or Math background highly desired

· Demonstrated ability to adapt to new technologies and learn quickly

· Experience working within software development or Internet-related industries

· Experience migrating or transforming legacy customer solutions to the cloud

· Familiarity with common enterprise services (Directory Services, Information Assurance, Virtual Desktop, etc.), products (i.e., Oracle, SAP) and frameworks (ITIL, Zachman, TOGAF, etc.)

· Professional experience architecting/operating solutions built on AWS
Skills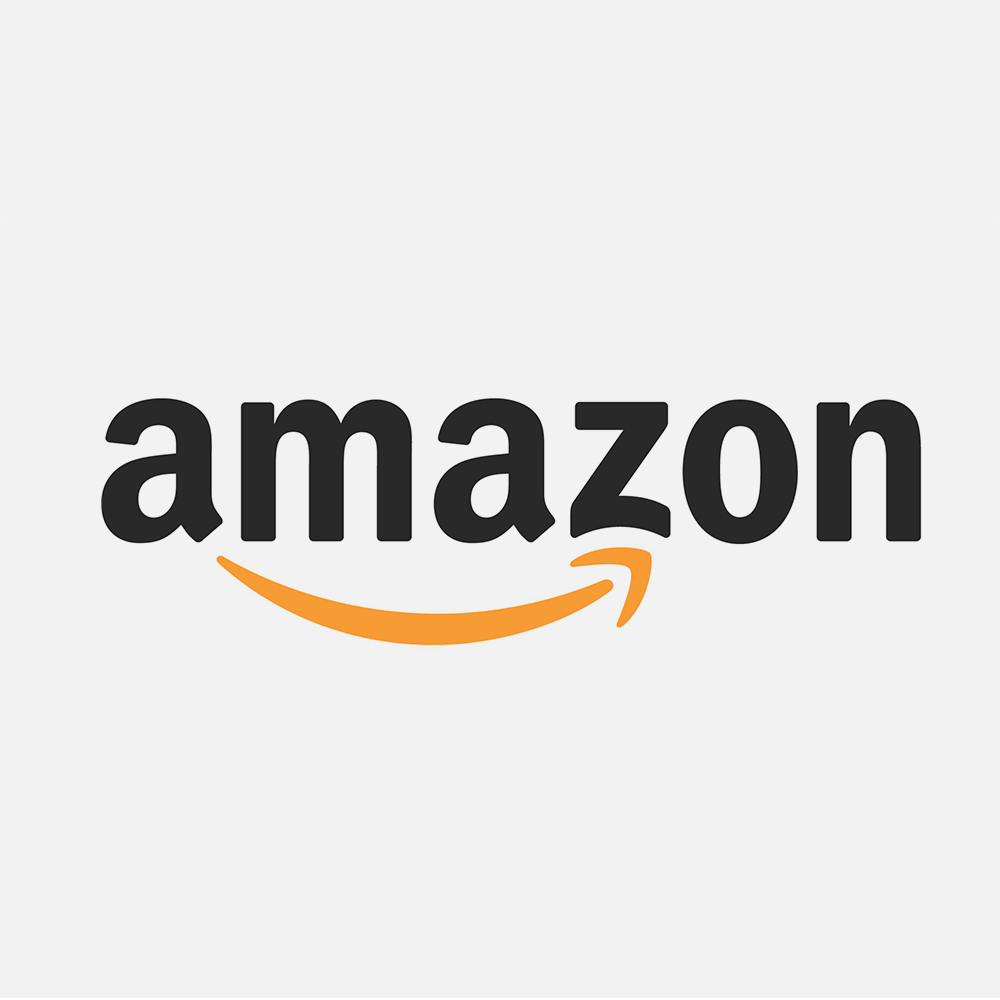 At Amazon, we're working to be the most customer-centric company on earth. To get there, we need exceptionally talented, bright, and driven people.


We are looking for a dynamic, organized self-starter to join our Human Resources (HR) team as a Human Resource Specialist. This individual will work as Country HR/HR Operations in owning all aspects of HR Compliance (WorkRules, Reporting, FCF) as well Read more
as being the point of contact with internal stakeholders (policy, legal, HRBPs etc) to ensure policies and processes are in place. The individual will partner with HRS to review, standardize and simplify processes and handle all cases of service remediation with a view to issue resolution and effecting positive changes in HRS service delivery. The individual will partner with HRBPs on operationalizing initiatives, including executing change plans locally. The individual will be involved in compiling reports and analysing data for planning and management. Expectations are that the individual will work with people managers on 'end-to-end' performance management cases and case manage straightforward employee relations cases. The individual would also be involved in scheduling and organizing training; coordinating multiple aspects of the annual review process and supporting managers and employees in identifying training opportunities. This role will also support process improvement and document management within the HR team.


The HR Specialist will be an integral part of the AWS HR Team and will report to the Senior Manager, Human Resources in Singapore. This is a fantastic opportunity for a highly motivated, self-directed individual to gain valuable HR experience in a fast-paced, dynamic, globally scaling organization - and have fun doing it!


Ideal Candidate: –The ideal candidate will bring to the table intellectual horsepower, fantastic communication skills, huge amounts of drive and an ability to work with ambiguity. Successful candidates will demonstrate the ability to understand business HR goals, recommend approaches and implement initiatives to effect continual improvements. Strong bias for action and result orientation are expected.



Basic Qualifications:




A completed Bachelor's Degree from an accredited university


Strong Excel experience, ability to create pivot tables, use vlookup and advanced formulas


· 8-12 years of work experience


Preferred Qualifications


The ability to "roll up your sleeves", be solutions focused and comfortable working in an environment which demands strong deliverables along with the ability to identify problems and drive appropriate solutions


Strong internal customer service focus


The ability to manage multiple priorities and deadlines simultaneously - orientated on results


Bias for action, strong work ethic, and desire to achieve excellence


Proven ability to cultivate strong partnerships, interface, communicate and influence at all levels of the organization


Excellent organizational skills with a high level of attention to detail; accuracy is essential


· Ability to maintain strict confidentiality


About Amazon Web Services

Cloud Computing is revolutionizing Information Technology. Since early 2006, Amazon Web Services (AWS) has provided companies of all sizes with an infrastructure web services platform in the cloud. With AWS, customers can requisition compute power, storage, and other services–gaining access to a suite of elastic IT infrastructure services as their business demands them. Customers pay only for what they use, with no up-front expenses or long-term commitments, making AWS the most cost-effective, flexible way to deliver their applications to their customers and clients. AWS has been the leader in the global IaaS cloud computing space and is continually growing.



Basic Qualifications




Basic Qualifications:



A completed Bachelor's Degree from an accredited university


Strong Excel experience, ability to create pivot tables, use vlookup and advanced formulas


· 8-12 years of work experience



Preferred Qualifications



Preferred Qualifications


The ability to "roll up your sleeves", be solutions focused and comfortable working in an environment which demands strong deliverables along with the ability to identify problems and drive appropriate solutions


Strong internal customer service focus


The ability to manage multiple priorities and deadlines simultaneously - orientated on results


Bias for action, strong work ethic, and desire to achieve excellence


Proven ability to cultivate strong partnerships, interface, communicate and influence at all levels of the organization


Excellent organizational skills with a high level of attention to detail; accuracy is essential


· Ability to maintain strict confidentiality



#AWSSINGAPORE
Skills