Sign in or register for a JobTech account.

Description

Reporting to the Senior Consultant, IATA Consulting, the incumbent will participate in the consulting activities of the IATA Consulting Team.

Responsibilities

Conduct market research and competitive analysis studies;

Support the consulting team in business development and proposal preparation;

Carry out interviews;

Assist the IATA Consulting team deliver projects in a timely manner;

Manage the consultancy database;

Assist the Consulting team in administration tasks.

</p>

Qualifications and Skills

Recent graduate in Business Administration, Economics, Civil Engineering or related fields;

Excellent Read more
communication and analytical skills;

Experience in research projects (consulting being a plus);

Be an effective team player in a multicultural working environment;

Experience in the air transport industry would be an asset;

Excellent computer skills, particularity with MS Office Programs (Word, Excel, Power Point, Outlook) and MS Project; and

Proficient in English; Knowledge of any other language would be an asset.

</p>

People are at the heart of everything we do at IATA. We all have different personalities, styles and areas of expertise, but we have one thing in common – the way in which we act which is guided by our values:

We build standards through expertise

We champion the global big picture

We partner for mutual benefits

We act with a simple human touch

Here at IATA we are proud of being Diverse and Inclusive – we have people with diverse backgrounds who come from all over the world. Together we build a business of freedom where people can be true to themselves in an environment that recognizes good work and personal qualities

</p>
Skills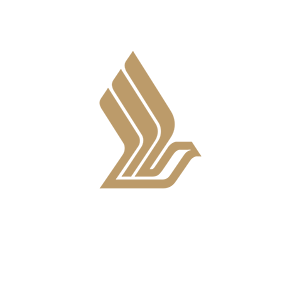 required as the Company's Purchasing Authority for goods

and services, including delegate designated activities and responsibilities to other functions in the

Company's organization and oversee the execution of these activities.

Support the Procurement Organization to request and evaluate supplier proposals and perform supplier

selection in line with the Company's Policies and Approvals.

Represent the Company in negotiation of contracts until closure.

Establish and lead the implementation of commercial and contractual initiatives to achieve improvement

of Read more
productivity, quality, safety and profitability of the procurement contracts, working together with other

functions in the Company's organization.

Monitor the compliance of the suppliers with the agreed contracts milestones and renewal dates, as

well as organizing and archiving of all supplier contracts.

Ensure good supplier network performances to enable the Company to deliver quality services and

perform technical qualifications, reviews and audits of suppliers when required

Manage and execute supplier warranty claims on behalf of the Company

Analyze the supplier landscape and pre-assess potential new suppliers, as well as to build and reinforce

relationships between the Company and current/potential suppliers.

REQUIREMENTS

Applicants should have a good Honours Degree in any engineering discipline with at least 5 years'

experience in Procurement.

Experience in an aviation/aerospace organization is preferred

Possess strong leadership and operational skills with an analytical and innovative mind

Self-starter with excellent communication and interpersonal skills

If you are interested in the above position, please send in your resume to

HMS_Recruit@hmsservices.com
Skills Roles & Responsibilities

Responsibilities

You'll travel the world as you fly with us...you're gonna have fun!

You'll meet people from all walks of life...you're gonna meet new friends!

You'll get to cater to the needs of our guests and ensure their safety.

Requirements

Job Requirements

Minimum age of 18 years old

For safety and security reasons, females should be at least 158cm and males should be at least 165cm.

You should have at least 3 GCE 'O' Read more
level credits including English, or 5 GCE 'N(A)' level subject passes with at least a Grade 3 in English.

Proficiency in other languages is advantageous.

No prior experience required

We seek your understanding that only shortlisted candidates will be notified. Shortlisted candidates will be invited for our assessment center.

Description

Reporting to the Manager, Global Customer Service Center, the incumbent will be responsible for all front-line Customer Services (CS) activities handled by Singapore, IATA Global Customer Services Center (GCSC).

Responsibilities

Assists customers across multiple channels;

Attracts potential customers by answering product & service questions; suggests information about products & services;

Follows up on pending /overdue payments;

Handles enquiries and provides timely responses;

Handles requests and activates subscriptions;

Handles communication distribution requirements;

Maintains customer records by updating Read more
CRM;

Supports Business Continuity Plan requirements;

Updates job knowledge by attending training & educational opportunities;

Accomplishes customer service and organization mission by completing related results as needed;

Identifies and escalates improvement opportunities;

Tracks self-performance and acts responsibly towards the achievement of the overall team targets;

Champion for process / projects support;

Support customer recoveries by explaining procedures; forwards required solutions/adjustments;

Supports any other tasks as required by the Manager, Global Customer Service Center.

</p>

Qualifications and Skills

University degree in business administration or a related field;

1-3 years of relevant experience in front office departments;

Excellent interpersonal skills and ability to communicate effectively with internal/ external stakeholders at all levels from different cultures and background with a strong sense of Customer Service ethics according to IATA's corporate philosophy;

Strong CRM knowledge and proficiency with MS Office and other IT related matters;

Be result driven and demonstrate personal integrity;

Proactive approach to problem solving;

Ability to set priorities, and work with speed with a strong customer focus and a high level of drive and energy; Strong ability to take initiative;

Ability to work as a strong team player in a dynamic, multi-cultural, fast paced and highly demanding environment while being organized to deliver on tight deadlines and productivity metrics;

Ability to demonstrate leadership skills and support management and the team with a pro-active approach;

Fluency in English; knowledge of other languages will be an asset;

Embrace IATA's corporate values;

</p>

People are at the heart of everything we do at IATA. We all have different personalities, styles and areas of expertise, but we have one thing in common – the way in which we act which is guided by our values:

We build standards through expertise

We champion the global big picture

We partner for mutual benefits

We act with a simple human touch

Here at IATA we are proud of being Diverse and Inclusive – we have people with diverse backgrounds who come from all over the world. Together we build a business of freedom where people can be true to themselves in an environment that recognizes good work and personal qualities

</p>
Skills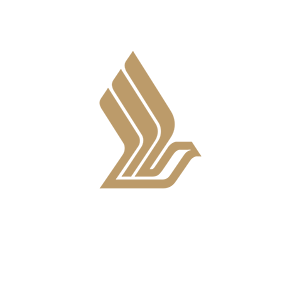 Heavy Maintenance Singapore Services (HMS Services), a joint venture between SIA

Engineering Company (SIAEC) and Airbus, leverages on the synergy of SIAEC's extensive

maintenance experience and expertise, with Airbus' depth of technical and engineering

knowledge as an airframe original equipment manufacturer. Airbus will develop the joint

venture as its Centre of Excellence for Airbus A380 and A350 Heavy Maintenance in Asia,

which will complement SIAEC's extensive airframe service offerings in Singapore and the

Philippines.

As Read more
part of our growth plan, we are constantly looking out for talented, hardworking and

energetic individuals who thrive on challenges and enjoy working in a fast-paced and

dynamic environment. If you are looking for an exciting and fulfilling career, we are looking

for suitable individuals to join us for the position of:

PLANNING EXECUTIVE

Job description

Evaluate customers' aircraft check packages and determines man-hours & downtime required

Prepare planned maintenance check package for all customers.

Provide production planning & control support to Operational Lines to enable efficient execution

of checks till completion.

Schedule aircraft checks to optimize usage of Company's resources & facilities.

Prepare & coordinate movement of spares, components and parts with other sections and

customers to meet aircraft delivery targets.

Manage planning master data and ensures that :

Maintenance plans for aircraft & components are created, maintained and updated;

Maintenance plans meet the customer maintenance specifications & regulatory

requirements.

Material requirements list and Tools & Equipment List in the Task Cards are created,

maintained and updated.

Establish a set of KPIs to effectively manage his departmental operation in support of the

Company's business.

Requirements

A good Degree with at least 5 years of relevant experience and knowledge in passenger aircraft

heavy maintenance check planning. Candidates with a CAAS B1 or B2 Licence will have an

advantage.

Self-starter with a customer mindset and excellent communication and interpersonal skills

Independent, resourceful and able to work in a cross-functional environment and be a great team

player

If you are interested in the above position, please send in your resume to

HMS_Recruit@hmsservices.com
Skills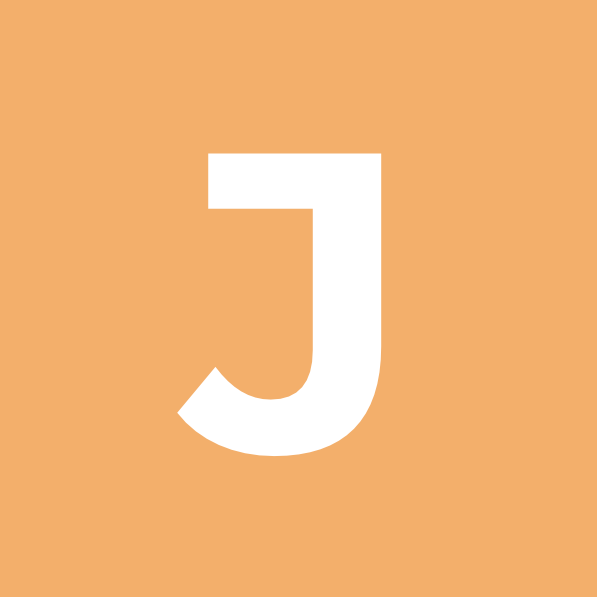 KEY RESPONSIBILITIES: • Provide excellent customer service to passengers • Liaise & coordinate with external parties in facilitating services • Assist passengers on luggage handling • Handle counter duties• Handle bookings and reservations process• Provide information, courteous and efficient service to assist every guests' requests• Basic knowledge on Food & Beverages handling and serving• Take care of the cleanliness of lounge and premises • Any other duties assigned Read more
by immediate supervisorIDEAL ATTRIBUTES:- Positive work attitude & team player- Well groomed with good discipline- Passion in customer service & interpersonal skills are a must- Fluent in English (proficiency in other foreign languages will be advantageous)- Able to work rotating shifts, weekends & public holidays- Preferably have working experience in the Airport and / or Hospitality industry- Only Singaporean may apply- Candidates with driving license will have extra advantage
Skills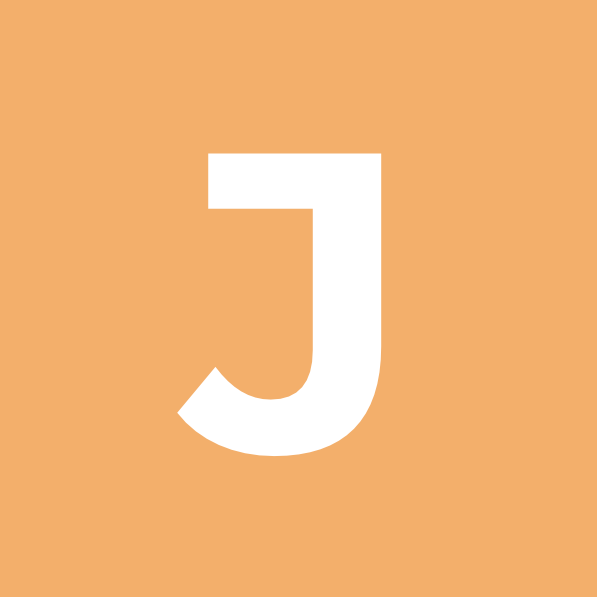 KEY RESPONSIBILITIES:- To effectively and efficiently answer telephone calls and related functions- Providing customer services by handling queries related to reservations - Interface between operational staffs, suppliers, business partners and customers- Maintain regular contact / rapport in understanding and anticipating customers - File all relevant documents and booking faxes into the appropriate files- Handle clients' complaints promptly according to established procedures - Perform other operation services coordination or Read more
other duties as assigned by immediate supervisor or General ManagerIDEAL ATTRIBUTES:- Positive work attitude & team player- Passion in customer service & interpersonal skills are a must- Fluent in English (proficiency in other foreign languages will be advantage)- Able to work day shifts, weekends & public holidays- Preferably have working experience in the Airport and / or Hospitality industry- Only Singaporean may apply
Skills Responsibilities

Work with Finance, IT, Operations and/or ProjectTeam to gather and document

information requirements

Maintain existing data flow structures

Challenge, influence data processes

Implement optimized data processes, while incorporating new data for additional greater

strategic commercial and operational insights

Assist Stakeholders to interpret, transform and visualized large/complex dataset to value

added information to the business

Apply data analysis, data modelling techniques across complex datasets to assist

stakeholder in identifying operational and/or commercial gap/need

Requirements

Degree/Diploma in Business and/or Data related Read more
field

Experience in manufacturing or repair industry will be preferred

Excellent verbal and written communication

Strong analytical and process skills

Ability to work independently, takes initiative and work with some ambiguity

Familiar with ERP System (SAP)

Proficient in Microsoft Access, Excel

Experience with Sharepoint, Power BI and SQL

Brilliant team management skills
Skills Date Posted:

2019-08-30-07:00

Country:

Singapore

Location:

10 Loyang Crescent, Singapore

Responsibilities

- Ensure material fulfillment for engine production and keeping inventory at optimal level, managing WIP, finished goods and inventory turns

- Issue of purchase orders, management of parts for New, subcontract and exchanges to ensure an effective linear flow of materials needed for engines at assembly.

- Manage a pool of local and/or overseas vendors to ensure parts availability, effective cost and reliable turnaround time.

- Manage Read more
supplier relationships and ensure compliance to industry quality requirements & company specifications.

- Drive supplier performance reviews to attain the desired levels of cost, quality, delivery and support services.

- Carry out price negotiation with vendors that will translate to effective cost for customers.

- Identify and execute cost reduction projects including planning, coordinating with stakeholders, estimating completion and project updates Track of shortages and delivery.

- Reconciliation of invoices discrepancies (DFM).

- Review and carry out appropriate action for open purchase orders.

- Review parts usage analysis and ensure action plan is taken to keep the stock at the right level base on current usage trend (ROP/ROL).

- Working closely together with a dynamic team of experienced buyers to meet inventory and business KPIs.

- Participate in ACE/continuous improvement events and activities such as Value Stream Mapping and/or Kaizen events

- Carry out any other duties as assigned.

Requirements

- Degree or equivalent in Business Administration, Supply Chain, Operations, Engineering or any other related field

- Minimum 3 years of relevant sourcing experience in a fast-paced and dynamic environment

- Experience in Aerospace or Defense industries will be an added advantage

- Prior working experience managing monthly/quarterly materials forecast based on engine inductions to develop sourcing/mitigations strategies for parts to meet corporate Engine Turnaround targets

- Background in Continuous Improvements and related aviation MRO experience would be an asset

- Effective communications and organizational skills to work in cross-functional/international business environment to drive supplier performance reviews and improvements

- Ability to prioritize appropriately to meet customers and companys needs

- Strong analytical skills that drive creative problem-solving, proposal preparation and negotiation

- Team-player with high standards of performance to achieve company goals

- Proficient in the use of Microsoft Office applications e.g. MS Excel, MS Word, MS PowerPoint and PowerBI.

United Technologies Corporation is An Equal Opportunity/Affirmative Action Employer. All qualified applicants will receive consideration for employment without regard to race, color, religion, sex, sexual orientation, gender identity, national origin, disability or veteran status, age or any other federally protected class.

Privacy Policy and Terms:

Click on this link to read the Policy and Terms
Skills
To provide administrative and operations support

To provide support for purchasing and inventory control, internal and external audits and facility maintenance.

To provide assistance with any other ad-hoc tasks as assigned.

Job Requirements:

Minimum 'A' Level certificate/Diploma

Computer literacy

Proficient in MS Office

Able to have good interpersonal and inter-departmental communication
Skills