Sign in or register for a JobTech account.
Provide adminstrative and operations support for business

Assist in purchasing and inventory control

Assist in customer and inter-departmental training requests

Assist in student registration, facility maintenance, facilitation of course commencement & maintenace and record keeping of training and issuance of certificates

Job Requirements:

'O' Level certificate and above

Computer literacy (MS office)

Able to balance deadline in a fast paced operational environment

Good interpersonal and inter-departmental communication skills
Skills Responsibilities

Assist in converting all purchase requisitions into purchase orders

Assist in sourcing for items

Assist in co-ordinating all deliveries and expedite items that are urgent

Administrative duties eg. Filing

Requirement

 Minimum NITEC in any discipline

(Only short-listed candidates will be notified)
Skills Roles & Responsibilities

Handle email, time card, weekly safety toolbox, filing, attendance monitoring and personal data documentation

Preparation and monitoring of production chart

Manage keys, updating of logbook, filing, signing of log book, first aid monitoring

Any other ad hoc duties assigned

Requirements

NITEC

GCE 'O' or 'N' Level

Computer skills such as Microsoft office, Words, Excel, email

One to two years of experience

Working hours:

7.30 am to 5.15 pm (Monday to Friday)

Workplace:

Sugei Gedong Camp or Selarang Camp
Skills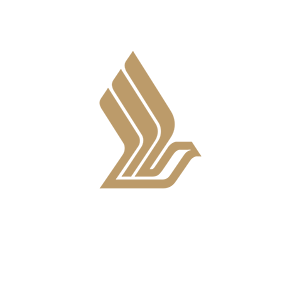 required as the Company's Purchasing Authority for goods

and services, including delegate designated activities and responsibilities to other functions in the

Company's organization and oversee the execution of these activities.

Support the Procurement Organization to request and evaluate supplier proposals and perform supplier

selection in line with the Company's Policies and Approvals.

Represent the Company in negotiation of contracts until closure.

Establish and lead the implementation of commercial and contractual initiatives to achieve improvement

of Read more
productivity, quality, safety and profitability of the procurement contracts, working together with other

functions in the Company's organization.

Monitor the compliance of the suppliers with the agreed contracts milestones and renewal dates, as

well as organizing and archiving of all supplier contracts.

Ensure good supplier network performances to enable the Company to deliver quality services and

perform technical qualifications, reviews and audits of suppliers when required

Manage and execute supplier warranty claims on behalf of the Company

Analyze the supplier landscape and pre-assess potential new suppliers, as well as to build and reinforce

relationships between the Company and current/potential suppliers.

REQUIREMENTS

Applicants should have a good Honours Degree in any engineering discipline with at least 5 years'

experience in Procurement.

Experience in an aviation/aerospace organization is preferred

Possess strong leadership and operational skills with an analytical and innovative mind

Self-starter with excellent communication and interpersonal skills

If you are interested in the above position, please send in your resume to

HMS_Recruit@hmsservices.com
Skills Roles & ResponsibilitiesThe selected candidate will be part of SAP team supporting the SATS group of companies. He/she will be primarily responsible for SATS SAP Technical Landscape. The successful candidate will need to execute SATS Technical projects as the Project Manager or participant in SATS Projects as the Subject Matter Expert (SME) for Technical matters to SATS SAP Landscape. He/she will work closely with SAP team, stakeholders and Read more
the vendor teams for execution of technical projects.

Responsibilities:
Application Domain

Develop deep domain knowledge on the SATS SAP Technical landscape.
Provide advice as a Subject Matter Expert (SME) to the team on SAP Basis, integration with various SAP (e.g. SAP Cloud Platform Integration, Success Factor) and non-SAP systems, security, infrastructure on SAP Landscape when required.

Project Management

Perform the role of a Project Manager by managing and partnering with vendors to manage development (e.g. enhancements, systems integration & testing), maintenance (e.g. security patching, software version control and application road-map) and smooth running of the applications/systems under your charge.

Vendor Management

Vendor management role is to be performed, ensuring outsourcing risk is minimised (e.g. security and control issues) and that resolution of problems reported and enhancements to be done in accordance with the Service Level Agreement (SLA).

Operations Support

Conduct regular review of application portfolio and technical landscape to identify redundancy and operational inefficiency and to recommend and implement alternate solutions.
Provide application support for Basis which will include defining/reviewing business requirement for enhancements and taking responsibility of system integration, testing and resolution of incidents reported for system under your charge.
Establishes and/or review of processes and confirms that they are compliant with the organisation's policies for example, information security, mobile policies, etc.
Performs and implement necessary activities (E.g. plan and execute DR, plan and execute legal support pack) to ensure the SATS SAP landscape is in compliance of policies in place.

Requirements:

Degree in Computer Science/Information Technology/Computer Engineering or equivalent
At least more than 4 years of work experience in implementing at least 3 cycles of SAP Projects as SAP Basis role
Experience in S/4 HANA/SAP ECC6.0/SAP HEC and SAP certification in SAP Basis is an added advantage
Good fundamental knowledge on operating systems and network security is a plus
Proven track record in project management, user and vendor management
Strong business/ requirements analytical skills, excellent verbal and written communication skills with the ability to present IT solutions to both technical and non-technical audiences.
Able to work independently and also cohesively in a team•Adaptable to changes and able to work in a fast-changing environment
Skills Responsibilities

Manage end to end indirect procurement process

Consolidate supply chain to improve negotiation position and purchasing efficiency

Monitor, evaluate and conduct vendor performance

Understand and operate Supplier Relationship Management

Develop and build strategic partnership with vendors

Ensure on time delivery of all orders

Project managing to meet assigned program milestones

Lead commercial negotiations to achieve best overall value for company, ensure supplier

related issues are resolved efficiently and effectively

Able to comprehend and conduct complex purchase and Read more
service contract negotiation

Conduct tender exercise as required

Understand manufacturing or service processes and the cost drivers

Understand the Total Cost of Acquisition

Analyze data for improvement and support monthly reporting for management review

Build rapport with various internal and external stakeholders to identify cost saving

opportunities]

Comply to all related Procurement processes and policies

Requirements

Degree with a minimum 5 years relevant procurement / project management experience is

preferred

Experience with SAP is preferred

Knowledge of Import/Export rules and export control regulations

Knowledge of relevant purchasing and sourcing concepts

Proven experience in purchasing of equipment & machineries

Strong negotiation, communication skills (verbal and written), interpersonal and influencing

skills

Effective communication with internal and external stakeholders

Excellent team member

(Only short-listed candidates will be notified)
Skills

Employment Type: Permanent

Contract Duration:

About the team you are joining

You will report to the Head, Global Customer Service Center and be part of a multi-cultural and diverse team. You will work in a fast-paced environment alongside colleagues who are driven, upbeat and dynamic. This is a dedicated and customer-centric team that works to bring service to another level!

What your day would be like

You will be responsible for Managing and Read more
Delivering on all Customer Services (CS) activities handled by the Singapore, IATA Global Customer Services Center (GCSC). You will be further responsible for managing, leading and developing the CS team and coordinating with the rest of IATA departments into developing a customer centric culture and organization.

More descriptions of your responsibilities is as follows:

Manages a culturally diverse Customer Service Representative team to ensure timely and effective customer care, maximizing customer experience for all customers and stakeholders;

Manages compliance and updates to the global Standard Operating Procedure (SOP) for customer service responsibilities;

Manages successful onboarding & subsequent stabilization of IATA Services and Products into the Customer Service Center;

Manages Business Continuity Plan & Audit requirements;

Initiates improvement opportunities in customer service experience and facilitates organic growth within the team with new products & services;

Improves customer service quality by monitoring case / call handling of CSR / CSS & Assistant Managers;

Responsible for delivery of operational improvements, excellence and targets;

Responsible for Key account handling / management and stakeholder management;

Recruits, mentors and develops customer service agents and nurtures an environment where they can excel through encouragement and empowerment;

Tracks team's performance and acts responsibly towards the achievement of the overall team targets;

Champion for process / projects support;

Supports any other tasks as required by the Head, Global Customer Service Center.

We would love to hear from you if you possess the following:

University degree in a relevant discipline, advance studies would be an asset;

7-10 years of relevant experience in front office departments;

Ability to effectively lead, motivate and manage large culturally diverse front office teams is a must;

Strong leadership skills;

Excellent interpersonal skills and ability to communicate effectively with internal/ external stakeholders at all levels from different cultures and background with a strong sense of

Customer Service ethics according to IATA's corporate philosophy;

Strong CRM knowledge;

Be result driven and demonstrate personal integrity;

Proactive approach to problem solving;

Ability to work as a strong team leader in a dynamic, multi-cultural, fast paced and highly demanding environment while being organized to deliver on tight deadlines and productivity metrics;

Proficiency with MS Office and other IT related matters;

Fluency in English; knowledge of other languages will be an asset;

Embrace IATA's corporate values.

Travel Required: N

Diversity and Inclusion is one of our key priorities and we want to role model it. We are committed to building a team that represents a variety of backgrounds, perspectives and skills in which you can contribute at your best and be who you are. The more inclusive we are, the better we will be able to thrive to represent, lead and service the airline industry. If there is anything we can do to create a more comfortable interview experience for you, please let us know.

Learn more about IATA's role in the industry, our benefits, and the team at iata/careers/. We are looking forward hearing from you!
Skills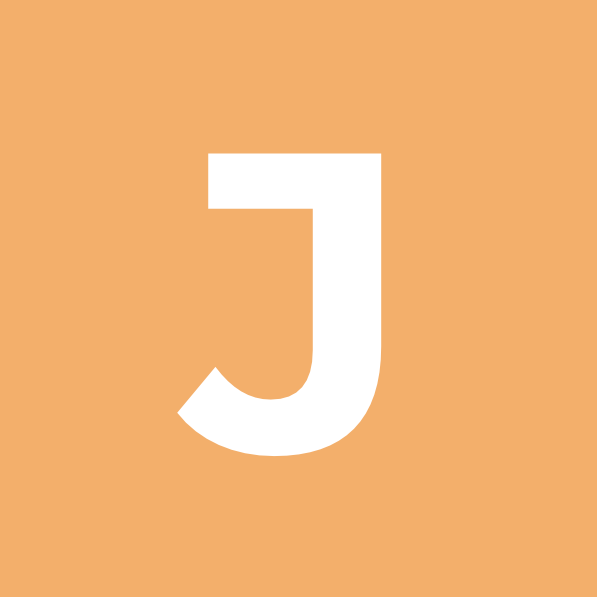 The JetQuay CIP Terminal is an elite Airport terminal at Singapore Changi Airport which opened in September 2006. As the choice terminal for private jets, JetQuay is equipped and furnished to serve up a comprehensive suite of top-notch VIP services, including dedicated airline check-in and immigration clearance, a well-appointed lounge to wine and dine, as well as a limousine service that escorts elite guests to and from their Read more
aircraft. Our services are available to any passengers travelling on full-service carriers, on any class - arriving, departing or transiting through Terminals 1, 2, and 3.

Job Description

We are hiring Guest Relations Officer.

Provide excellent customer service to passengers

Liaise & coordinate with external parties in facilitating services

Assist passengers on luggage handling

Handle bookings and reservations process

Provide information, courteous and efficient service to assist every guests' requests

Basic knowledge on Food & Beverages handling and serving

Take care of the cleanliness of lounge and premises

Any other duties assigned by immediate supervisor

Job Requirements

Positive work attitude & team player

Well groomed with good discipline

Passion in customer service & interpersonal skills are a must

Fluent in English (proficiency in other foreign languages will be advantageous)

Able to work rotating shifts, weekends & public holidays

Preferably have working experience in the Airport and/ or Hospitality industry

Candidates with extensive experience will be considered for Supervisory roles
Skills Date Posted:

2019-09-19-07:00

Country:

Singapore

Location:

51 Seletar Aerospace View, Singapore

Responsibilities

Lead the Production Department to achieve efficient and effective delivery of products with highest quality, best speed and lowest cost to support company business objectives

Engage and empower the production supervisors and technicians to ensure full compliance to various requirements to achieve quality, delivery and cost performance

Operate each production cell as a profit/loss cell to maximize value performance for the organization and achieve all Read more
set KPIs

Manage daily, weekly and monthly production output commitment for on time delivery every time

Setup standard work for all production processes to complement work instruction for each product production processes

Initiate detail planning, development and implementation of manufacturing processes involving preparation, evaluation of manufacturing processes including detail method of instructions, time standards, CNC programming, tooling, fixturing and equipment.

Responsible from part print to completion of First Article Inspection, and "productionizing" the process to obtain consistent quality and delivery.

Lead, initiate and implement continuous improvement for established processes for further improvement of quality, speed and cost.

Interact with the various business functions in problem-solving, achieve cell goals and company's objectives

Lead and setup project management for all new product implementation that involve cost estimation, scheduling, equipment specification with Engineering

Participate and support company wide EH&S, Quality, Export Compliance and continuous improvement initiatives

Requirements

Degree in Manufacturing / Aeronautical / Mechanical Engineering or related field

Min 3 years of experience in a manufacturing environment in precision metal machining & processing and/or assemblies of parts and/or from Aerospace industry

Comply with aerospace manufacturing compliance requirement

Possess knowledge and able to apply lean principles and methodology

Good communications and interpersonal skills, with strong quality leadership

Highly motivated and innovative individual who is meticulous

Able to work in a team as well as under pressure
Skills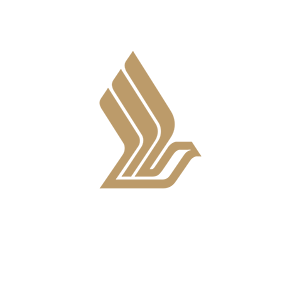 Heavy Maintenance Singapore Services (HMS Services), a joint venture between SIA

Engineering Company (SIAEC) and Airbus, leverages on the synergy of SIAEC's extensive

maintenance experience and expertise with Airbus' depth of technical and engineering

knowledge as an airframe original equipment manufacturer. Airbus will develop the joint

venture as its Centre of Excellence for A380 and A350 Heavy Maintenance in Asia, which

will complement SIAEC's extensive airframe service offerings in Singapore and the

Philippines.

As part Read more
of our growth plan, we are constantly looking out for talented, hardworking and

energetic individuals who thrive on challenges and enjoy working in a fast-paced and

dynamic environment. If you are looking for an exciting and fulfilling career, we are looking

for suitable individuals to join us for the position of:

Administrative Assistant

JOB DESCRIPTION

Perform the full spectrum of secretarial functions for the Senior Management Team

Communicate and coordinate with external/internal parties for business schedules and

meeting appointments

Provide logistical support of Company events, functions and meetings

Maintain office filing system and upkeep of office equipment & stationery

Manage conference rooms for Management meetings

Process travel arrangements as well as travel and claims reimbursement

Manage security clearances and car park arrangements for visitors

Any other duties as assigned

REQUIREMENTS

Diploma from a local Polytechnic / Institution

At least 2 to 3 years of relevant experience is a similar capacity

Excellent analytical, interpersonal, and communication skills

Conversant in Microsoft Office applications

If you are interested in the above position, please send in your resume to

HMS_Recruit@hmsservices.com
Skills