Sign in or register for a JobTech account. 1. Review IT Security policies and recommend improvements.2. Hand-ons next-gen anti-virus protection system and triage virus alerts.3. Familiarize with firewall operation and manage firewall alerts.4. Triage phishing emails quarantined by the email security gate.5. Configure and monitor Security Incident & Event Management (SIEM) alerts.6. Assess suspicious emails reported by employees and respond accordingly.7. Collect security metrics for statistical reporting.Preferably from IT security, Cybersecurity or related studies in university Read more
currently.Ability to start in August/September would be an advantage.
Skills • Document business processes• Design software solution• Develop application prototype• Support day to day IT operationsPreferably from IT security, Cybersecurity or related studies in university currently.Ability to start in August/September would be an advantage.
Skills
Roles & ResponsibilitiesResponsibilities: Assists the Commercial Director to secure core business contracts, including but not limited to the Company's Fleet Management Program (FMP), maintenance checks and component overhaul/ repair business. Supports Commercial Director and the sales team in the administration of existing FMP contracts Represents the Company to negotiate and secure contracts Liaises with the Company's internal stakeholders and external partners to develop sales strategies in the growth Read more
areas for FMP work Work with the finance team to jointly develop the pricing and sales strategy for each customer engagement Evaluate new services and prepare presentation materials, proposals and agreements Work with the legal and procurement teams to ensure contractual terms and service levels provided by vendors/suppliers are aligned to the services offered to customers, and to ensure the protection of the Company's contractual interests and to limit its' exposures/ liabilities Works with the operation teams to ensure that there are resources available to support the new programs Establishes service levels and KPIs to measure operational performance in supporting 3rd party work Engages and develops strong working relationships with the customers, in order to understand their needs and requirements Helps customer support group to conceptualise and implement customer service recovery plans if applicable Prepares market intelligence reports for management review Formulates budgets and target plans for each financial year in support of the Company's goals RequirementsRequirements: Bachelor's Degree in Engineering (aerospace or aeronautical degrees are preferred) At least 5 to 8 years of sales, business development and / or marketing experience, preferably in the aviation-related industries Excellent interpersonal and communication skills to liaise effectively with internal and external stakeholders Able to manage multiple projects in a fast paced environment Able to work independently and in a team
Skills Roles & ResponsibilitiesDrive from Point A to Point BRequirementsPossess Class 3 driving licence Clean and no criminal record Working hours: Monday to Friday from 9.00 am to 6.00 pm Saturday from 9.00 am to 1.00 pm
Skills
Multimedia Designer (2D and 3D)
Job Responsibilities:

Responsible for conceptualizing and developing all graphic visuals, design and concepts to convey a specific message to the audience
Utilize the appropriate designing and authoring tools to prepare and develop graphics, animations, interactive content, interfaces or applications
Able to efficiently create track mattes, 3D texture and lighting effects, complex masking and shot tracking. Experience with 3D modelling, 3D low poly, lighting and animation!
Power user of Read more
Adobe Creative suite (Adobe Premiere, Aftereffects, Photoshop, Illustrator, etc), Autodesk 3DS Max, Maya and 3D studio Max.
Proficient at 2D graphic and 2D animation.
Provide support with ad-hoc projects or tasks to develop proof of concepts, publicity or marketing materials, video production, troubleshooting, research and development and other related supporting roles within the capabilities of the individual
Meticulous in the quality of work produced, with emphasize on creativity, aesthetics and seamlessness.
Confident communicator with great drive, shows self-initiative and motivated to fulfil all tasks within given deadline

Candidate should possess:

Ability to provide an online reel and portfolio along with resume
Power use of editing tools in the Adobe Suite with a bachelor's degree, Post Graduate Diploma, Professional Degree, Computer Science/Information Technology, Art/Design/Creative Multimedia or equivalent is an advantage
Highly desired to know 3Ds Max
Minimum of 2 years working experience is required for this position.
Applicants must be willing to station in East of Singapore
Full-Time position available
Attractive Remuneration Package

Only Singaporeans need apply!
Interested candidates are invited to apply online with a comprehensive resume, via the APPLY NOW button below.
We regret that only shortlisted candidates will be notified.
Thank you for applying.
Skills Roles & ResponsibilitiesAncillary revenue is generated by products sold beyond the sale of a seat, such as baggage fees, food & beverage, travel insurance and accommodation etc. We are looking for individuals who are passionate about aviation and revenue to join the Product & Ancillary team as product owners. The right candidate is highly self-driven to excel and deliver and gets excited by the range of activities and scope Read more
in this role. Product Management Takes full ownership of product performance Define the product vision, road-map and growth opportunities Monitor product sales and prepare weekly/quarterly performance reports Competitor benchmark and analysis Analyse data from various sources leading to actionable business insights Aptitude for improving customer touchpoint experience on direct web/mobile/email channels Collaborate across divisions/external partners to implement strategies to drive conversion rate and overall revenue Create, manage and update functional test scenarios for user acceptance test Continually evaluate the effectiveness of optimisation activities such as a/b testing Product Operations Review and manage feedback from customer and stakeholders Assist in servicing issues faced by customers and partners Stakeholder Management Manage and oversee existing partnerships, which includes contract renewal and regular business review Compelling negotiator capable of balancing the needs of different stakeholders within the business RequirementsRequirements Minimum 2 years of experience in revenue management/ancillary revenue sales or airline commercial experience Desirable Traits Able to multi-task and handle challenges in a dynamic and fast changing environment Handles stress with a positive can-do attitude Analytical and resourceful with proven problem-solving skills Strong commercial acumen and good negotiation skills Possess strong written and interpersonal skills with demonstrated stakeholder's engagement skill sets Able to work independently and as a team Advanced Excel / SQL / Qliksense or Tableau
Skills Roles & ResponsibilitiesDo you tell stories? Do you think and dream in motion and music? Do you have the superpowers to bring design, sketches and graphics to life? Do you have an eye for detail, and will you make it your personal agenda to be our brand guardian? We are looking for a passionate and extremely talented Motion Graphic Designer who will go that extra mile to transform Read more
ideas into a moving story. Whether it is strategizing about what our product(s) should be, both now and in the future, or driving the content that we are putting out there, this role will have a wide mandate to imagine the present and future of what Scoot and its content can be.RequirementsKey Qualifications: Demonstrated mastery of Adobe Creative Demonstrate command of visual and communication design principles You'll have proven ability to deliver designs across multiple platforms that authentically represent content that ranges from cutting edge to classics to regional deep cuts is a requirement. You will have proven experience taking calculated risks that drive culture, have an exceptional eye for detail, a keen sense of what matters, and a belief that they can make a big difference. A fountain of ideas and creative thinking who can think and implement quickly, laterally, independently or collaboratively Portfolio demonstrating proficiency in delivering strategic ideas across digital, social or static form factors. Education: Bachelor's degree or Diploma in Motion Graphics, Graphics Communications, Digital or equivalent experience Skills: Fine video and digital craftsmanship Creative & conceptual thinking; excellent layout skills Experience in handling various digital projects with tight deadlines Proficient in Photoshop, Illustrator, InDesign, HTML , Google Web design
Skills Roles & ResponsibilitiesAs our CRM Specialist, you will be responsible for delivering Scoot's customer-centric email marketing strategy in order to drive the engagement of Scoot's customer base. While executing promotional and lifecycle email campaigns, you will also focus on a/b testing, reporting and analytics to continuously optimise and improve future CRM communications. As a part of the wider Marketing team, you will report to the CRM lead and Read more
work closely with peers in the market and brand development teams to seamlessly coordinate and execute the end to end email campaigns. What you will do: Support the development of CRM plans and processes to retain and engage existing customers, increase brand loyalty and attract new subscribers Drive and optimise lifecycle campaigns personalised to each customer's journey Coordinate with market development teams to execute, optimise and drive performance of promotional email marketing campaigns for target segments; including but not limited to template building, performance tracking, data analysis & metrics optimisation Build reports, provide analyses and recommendations to leverage data and key learnings for CRM campaigns Work closely with external vendors to manage and continuously improve abandoned cart campaigns Requirements Minimum 2 years of experience in email marketing; agency, travel industry preferred Proficiency in HTML and CSS Working knowledge on either Salesforce, Responsys or any other email marketing service Sound knowledge of Excel and SQL is preferred Strong analytical and quantitative skills Excellent communication skills and the ability to work effectively with different stakeholders Good sense of commercial objectives with key focus on customer behaviour
Skills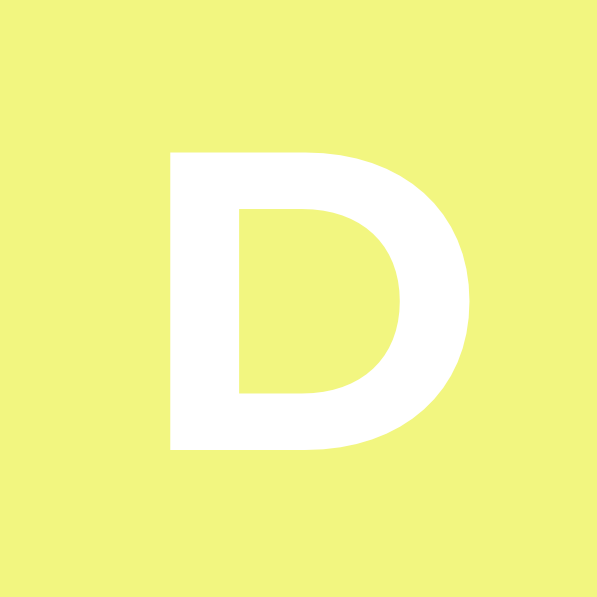 Administrative functions for organization

Responsibilities:
>
Upkeep, filing of office documents (soft and hard copies) in a proper and systematic manner.
Monitor contract(s) execution and expiration.
Monitor Government Grants and External Forms.
Sort, Input and Update Monthly Business Expenses.
Liaison with subcontractors (Fulfillment), Banks (Yearly reviews, Loans etc), Trade Insurance Brokers etc.
Manage and Replenish office supplies.
Prepare and monitor Purchase Orders (POs) and Vendor invoices.
Timely reports of Aged Payables, Aged Receivables.
Large Asset (Engines, Landing Gears, APUs Read more
etc.) documentation management.
Assist in the preparation of regularly scheduled reports; mileage, traveling expenses etc.
Data entry into databases; Filemaker, Deskera and PLM.
Prepare documentation, monitor freight and shipping.
Scanning documents and manuals; Jobs in/Jobs out
Formatting of manuals and documentations
Familiarity with Aerospace Technical and Documentation procedures. (Training will be provided).
Perform other related duties as required.


Skills:
>
Meticulous/ careful
Good memory
Independent
Communication Skills
Able to communicate (read and write) in English well
Proficiency in Microsoft and ERP system.
Proficiency in one other language and Mathematics
Able to adapt to fast-paced environment
Systemic Thinking
Hardworking


Qualifications:

Basic 'O', 'A' Levels or Diploma.
Training will be provided.


Job Location: 47E, Tuas South Ave 1 637243
Job Shift: Full Time
Relocation Provided: No
Travel Required: No
Skills

Roles & ResponsibilitiesAs Licensed Aircraft Maintenance Engineer at Jet Aviation you will be working as part of a dedicated maintenance team and will be responsible for successfully carrying out a variety of maintenance tasks on an aircraft in accordance with Jet Aviation procedures and aviation regulations. You will be operating under the Jet Aviation Part 145 approval, the Jet Aviation Health and Safety policy, customer requests and other Read more
airworthiness requirements Requirements Executes and oversees aircraft inspections, modifications, maintenance tasks, repairs, within license scope Ensures safety and product quality at all times Ensures the timely and accurate recording of work executed on the aircraft. If needed, executes and oversees off-base aircraft projects without local supervision. Supports Aircraft Maintenance Supervisors in coordinating with and functionally overseeing Technicians to execute tasks. Minimum Requirements: Mechanical/technical apprenticeship (preferably in aviation or related field) Valid license holder without limitations (Part 66 B1 and/or B2 or FAA A&P other relevant aircraft technician license (as per local requirements) A minimum of one business-relevant Aircraft type rating (as requested by the business and authorized by Quality/Safety & EHS function) Experience in using SAP ERP or equivalent Intermediate level English, min. B2 level/ able to communicate, read and understand maintenance tasks in English manuals Licensed Aircraft Maintenance Engineer Level I: Ability to release individual maintenance tasks ("support staff") Licensed Aircraft Maintenance Engineer Level II: Experience and ability to release line maintenance projects (incl. local AOGs/drop-ins) Licensed AC Maintenance Engineer Level III: Experience and ability to independently perform and lead "out-of-base" AOG and line maintenance projects Ability to perform complex troubleshooting tasks, experience in solving complex cases. Aircraft Maintenance Team Lead (Level IV): Experience in functionally leading a team of technicians and aircraft engineers on line maintenance projects Additional specific knowledge, skills, abilities & other characteristics as required in the relevant MOE might apply Strong communication skills to exchange technical information Ability to effectively and efficiently manage priorities of the job Desired Characteristics: Ability to work in teams Results driven Strong customer focus Strong personal values corresponding with Jet Aviation values (Trust, Honesty, Alignment, Transparency)
Skills