Sign in or register for a JobTech account.
Automobile & Heavy Industries
jobs Roles & Responsibilities To prepare machine/line layouts in AUTOCAD for customers in the Food and Beverage Industry Discuss layouts with KHS Sales Department in order to find optimized layout solutions Liaising with KHS Head Office for layout costings, etc. Requirements Diploma/Advanced/Higher/Graduate Diploma Bachelor's Degree/Post Graduate Diploma/Professional Degree in Engineering (Mechatronic/Electromechanical/Mechanical) / Business Studies/Administration/Management or equivalent At least 2 years working experience Knowledge of AUTOCAD
Skills
Roles & ResponsibilitiesThe Catering Sales Manager or Sales Manager assists Director of Sales to increase client base through consistent solicitations while establishing trust and rapport with clients to generate and boost revenues for the property. He/She identifies new markets and business opportunities, and at the same time recording sales and reviewing own sales performance while negotiating terms and agreements, and working towards closing sales.The Manager is pro-active in Read more
gathering market and customer information, provides feedback on buying trends, and markets the property by attending trade exhibitions, events and demonstrations. He/She utilises various forms of communication such as email, phone or online social media to develop relationships with clients.The Manager is also responsible for the quality of service and adherence to policies and procedures for the department, and helps exercising in safeguarding the hotel's propriety information. He/She may also assist Director of the department in preparing annual sales budget for management approval, and implementing sales budget after approval.The Loyalty Programme Manager oversees the design of loyalty programme and all related features for the property. He/She drives, develops and delivers holistic CRM marketing strategies, and ensures that all related activities achieve the business objectives of the property and its business units. While he/she maintains healthy development of customer contact database, the Manager reviews and streamlines existing operation workflow and develops outreach initiatives to acquire new members.He/She also manages and executes communication strategies to drive loyalty programme membership via various platforms including website, eDM and events. He/She needs to monitor the membership volume, purchase behaviour and attrition of members. He/She has to work closely with internal departments to ensure all loyalty features are executed in all sales channels, and with all existing agencies and suppliers to develop the service received.Requirements~ Adapt to change ~ Apply project management techniques ~ Apply revenue management strategies ~ Display critical thinking and analytical skills ~ Engage in service innovation initiatives ~ Execute crisis management plan ~ Identify sales trends ~ Implement loss/risk prevention ~ Implement operations for service excellence ~ Manage meetings ~ Provide products and services ~ Solve problems and make decisions at a supervisory level ~ Support strategic and operational plans
Skills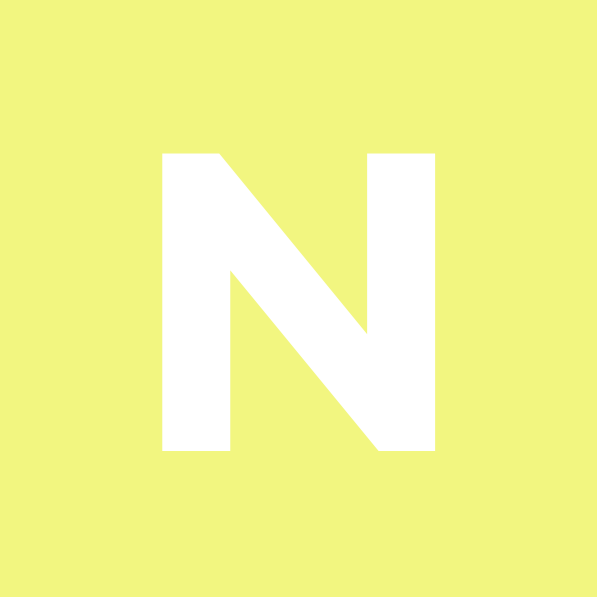 Roles & ResponsibilitiesThe Raiographic Scanner Construction Engineer shall have good understanding of Radiographic Imaging Technologies and LINAC engineering principles and techniques to manage product issues in a manufacturing environment to meet organisational objectives. In addition, he/she shall lead the construction design, drawing draft and civil works of the Raidographic Scanner. He/She is also required to ensure compliance with workplace safety, health and other regulatory requirements in his/her line. The Product Engineer is Read more
required to have strong communication skills to lead a team to meet organisational outcomes. He/She is expected to guide and mentor the Assistant Engineers under his/her charges.Requirements~ Have good knowledge of LINAC and Radiographic Imaging technical . ~ Have good knowledge of construction engineering involve of Radiographic Scanner. ~ Enforce compliance to safety and processes in work areas. ~ Evaluate and recommend process change/s for improvements to help improve yield, quality, and cycle time. ~ Handle test requests, reviews and abnormality report status. ~ Implement test program, hardware and major setup issues in mass production. ~ Lead continuous improvement projects. ~ Lead working level community exploring opportunity for improvement projects. ~ Supervise and be responsible to the whole construction work ~ Performs required test correlation, evaluation, and test characterization on new product. ~ Provide assessment and information on test capabilities and providing resolutions to barriers/constraints.
Skills

Roles & ResponsibilitiesReporting to Project Head, you will be responsible for managing the full project execution in terms of scope, cost, schedule and quality. With strong project planning, cost control and time management skills, you will be overseeing a team of sub-contractors and working with various internal and external parties. Job Description: Manage the full spectrum of project execution in term of project scope, cost, schedule and quality Read more
from initial preparation stage until complete handover. Planning, cost control, work measurement and collection of performance data such as installed quantities, spent labour and other progress measurement data. Manages and tracks all changes, potential changes, ensuring estimated cost and schedule changes are given visibility to relevant parties. Provide regular reports inclusive of cost and schedule data to the top management Work independently on complex project risk assessment issues, manage conflict, and provide resolution using a combination of technical skills, leadership, teamwork and people management skills. Requirements Minimum diploma holder in Engineering, Project Management, and other relevant majors. Experience to handle large and complex project in automation, logistics equipment and system, etc. Minimum 3 years of experience in Project Controls management relating to cost, scheduling and estimating at a project level. Knowledge of contracts and contract administration including its assessment and implementation at each phase of the project Demonstrated ability to work with project teams to influence and achieve desired results. Proficiency in MS office (spreadsheets, word processing, presentations, graphics) and Project Controls software Ability to travel both domestically and internationally on frequent, short duration assignments.
Skills
Roles & ResponsibilitiesTechnical Help Desk Support to Dealer and After Sales Area Managers to analyze product technical problems by considering previous cases occurred in the markets and repairing procedure on the field Involve local flying doctor for deeper analysis on site and/or involvement of internal after sales workshop Manage transport for materials/vehicle/parts where needed for pre analysis into the hotline room Involve people in-charge for diagnosis/workshop in case Read more
of laptop analysis required Support to After Sales Area Manager handling customer claims by interacting with legal unit where necessary Support to road assistance providers Product Liability Cases Support service/recall campaigns Prepare bulletins for service and recall campaign if necessary and communication to regions Provide quick information to HQ on product liability cases and interaction with competent department Technical Training Analyze training needs within the organization and to define the training offer Organize training and follow-up on post training Train, scout and evaluate suppliers Manage relations with the suppliers Requirements Degree in Automotive Engineering with a strong preference in automotive-related subjects Minimum 5 years of automotive experience with 3 years in a similar position Experience with auto retail and dealers management in the Asia Pacific region or emerging markets with international exposure Experienced specialist with extensive knowledge in highly sophisticated technique in sports car Minimum 6 ~8 years of aftersales process experience, thereof 4-6 years practical experience in sports car automotive sector Professional knowledge in aftersales service, parts, accessory and technical operations as well as automobile repair and maintenance knowledge Strong Dealer Network & Customers management in automotive industry preferred Experience in luxury products industry, familiarity with super sports preferred; Proven ability to diagnose and solve problems, ability to drive changes and execute plan on operational level Strong project management capability; Cross-culture management experience is preferred Knowledge of English & other languages (Mandarin, or German or Italian) depending on markets is preferred to interact on a frequent basis with the corresponding counterparts
Skills Roles & ResponsibilitiesJob Description: Handles administrative paperwork and forms required by customers. Issuing of Delivery Orders Manage company vehicle servicing/Vehicle Inspection Renew of company Insurance/Vehicle Insurance Create, Update and maintain employee records Application, Renewal, Cancellation of Foreign Work Passes Arrange for New Hiring, Letter of offer, Resignation & Exit clearance Manage the e-Leave system Any other ad-hoc administrative work assigned by Department Managers RequirementsJob Requirements: Candidate must possess Read more
at least a Diploma (Entry-level welcome to apply) Required language: English At least 1 Year(s) of working experience in the related field is required for this position. Required Skill(s): Microsoft Office / MYOB accounting software Candidate must be Highly independent and Responsible Positive Working Attitude
Skills
Roles & ResponsibilitiesAs a Strategy Consultant, you will serve as a consultant and divisional expert in a specialized field or specialty area where decisions and recommendations are made for strategic advantage and contribute to the Division's business and long-term leadership position. Job Duties/Responsibilities may include, but are not limited to: * Develop expertise in a specific business segment/specialty area and as one of the best in the company. Read more
Expertise may be in a specific product or industry or in a process related to critical distribution related areas such as service, parts or business processes. Individuals demonstrate creativity, foresight, business judgement and outstanding machine application or marketing/distribution knowledge along with the sensitivity to customer financial impact. You will gain knowledge, recognition and expertise to influence market requirements, trends and agency regulations. * Develop applications experience, life cycle cost knowledge of dealers' and customers' application, industry and marketplace needs. You will be providing support in areas covering new product introductions, market and distribution needs to stimulate breakthrough solutions that would help in market leadership. You will support senior management in planning major programs and objectives for the Division. You should begin to gain experience in providing direction for future product; distribution and industry needs and continue to improve your skills at sharing this expertise at higher industry levels with business unit management. * Manage the compliance of your own assignments and keep up-to-date with new industry trends, changing technology and regulations affecting the competitive environment. * Communicate effectively across product, industry, dealer and/or customer audiences to gain understanding and acceptance of ideas and recommendations. At this level, leadership skills and the ability to sell ideas are beginning to develop, either as an individual performer or as the principal contributor to or leader of a generally small group/task force of technical or marketing people. You will also be developing expertise within government agencies, national associations, dealers and customer groups. * Share knowledge and experience as a contributor to Caterpillar's Knowledge Management initiative. This involvement will be on a regional basis supporting product groups, corporate processes and/or dealer knowledge sharing processes. You will likely be a member of a component, product, process or industry "Community of Practice". In this role you will have the accountability for documenting key elements of this position and sharing it within the realm of Caterpillar's Knowledge Management system.RequirementsRequired Qualifications: * A college or university degree or equivalent experience * 9 to 12 years experience of specific industry experience in order to gain recognition as a Divisional and company expert * Broad business background, specific long-term industry knowledge and excellent communication skills * Ability to work with people from many different backgrounds and cultures, internally and externally, with the appropriate influence and ability to resolve differences * Ability to deal with sensitive issues, mentor and coach, and/or persuade others on new methods of equipment application, new technology and distribution methods * Good human relations skills to develop a collaborative/cooperative work relationship with others inside and outside the business unit * Previous marketing and/or field experience and/or previous supervisory experience * Generally requires extensive travel to understand regional or worldwide business conditions. Desired Qualifications: * Knowledge of Caterpillar products, policies, and procedures Caterpillar is an Equal Opportunity Employer (EEO) * EEO/AA Employer. All qualified individuals - including minorities, females, veterans and individuals with disabilities - are encouraged to apply.
Skills We want you! Only Singaporens & PRs. If you can drive like Lewis Hamilton and talk like Tyra Banks, You are exactly the person we need!Responsibilities: · Make calls to direct owners who are selling their cars to convince them to consign their vehicles with us. They are already selling their car, you only have to persuade them to let us help them sell their car. Take Read more
photo-shoot of the vehicles and explain the procedures to clients Conduct weekly market analysis to update and advise clients on their selling price Create your consigned car's advertisement Handle potential buyers' enquiries Sell your consigned vehicles through persuasive selling Follow up on the deal, liaising between the admin department and your client, until handover of the vehicle Requirements: Hardworking Sales-driven Strong communication skills Experience in sales and hold a class 3/3a driving license is an added advantage. Applicants with no sales experience may still apply. Training will be done on the job.
Skills
Roles & ResponsibilitiesResponsibility: Development and programming for various platforms and control system such as PLCs, SCADA, Web Server etc All aspects of a project including design, programming, simulation and testing, start-up and handle some project management activities. Provide detailed documentation upon project completion. RequirementsRequirements: A Diploma/Degree in Electrical, Mechanical or Computer Engineering is desired. 2 years working experience. Experienced in PLC, HMI, MMI, or SCADA logic and programming Read more
is a plus. Passionate and enjoy working in a team.
Skills
Roles & ResponsibilitiesResponsibilities: Work closely with Project manager for management of various projects involving water treatment skids and process instrument replacements Plan and execute project schedules Coordinate with suppliers and contractors to ensure timely delivery of parts Assist customer in troubleshooting and identify issues pertaining to process control instruments and systems RequirementsRequirements: Diploma or Higher NITEC in Engineering Field Preferably with 2 year experience in industrial instrumentation /analyzers Read more
operation Competent documentation skills Able to work independently at various sites
Skills