Sign in or register for a JobTech account.
TREA Pte Ltd is looking for confident sales executive to expand our clientale. We are a customization company on printing and manufacturing of corporate gift and apparel products, targeting corporate businesses.
Contact us if you are goal oriented, self motivated and wish to achieve high income for themselves.
Official website: www.shopwith-trea.com
Job Types: Full-time with basic pay and no cap commission.
Monthly Salary: $1,800 - $4,000 ++, excluding transportation claim
Responsibilities:
Able to generate new leads through cold-calling and/or cold visit.
Provide professional recommendations and excellent customer service to clients.
Documentary of all prospects contacts, follow up and opportunities.
Maintain and expand sales with new and existing clients.
Requirements:
Minimum 2 years of experience in outbound sales such as outdoor and B2B sales.
Candidate passes at least GCE "O level"
Able to work under pressure and fast paced environment.
Goal driven, enthusiastic and eager to learn.
Able to work independently.
Well spoken in both English and Mandarin with excellent communicating skill.
Comfortable in communicating with cold clients via phone calls and in person
Skills Company Overview

Style Theory is a Fashion-Technology company that is redefining Fashion Consumption. We believe that there is an inefficiency in the way we consume fashion in today's world and are on a mission to provide a smarter solution.

We are currently Southeast Asia's largest and fastest-growing Fashion Rental startup. Our core product is Fashion Rental Subscription using a "Netflix-for-Fashion" model, the first and only of its kind in the Read more
region. Today, we are focused on building more products to improve Fashion Consumption and driving these solutions across the region.

Job Summary

We are re-imagining the Fashion Consumption experience from the ground up, including both the customer definition of "Shopping" and how we can fulfil it. We are looking for builders who are passionate about Fashion space and are excited to solve the problems around it.

The Product Manager will be responsible for defining the customer experience on our frontend customer applications, as well as collaborate with our operations team to build a user-friendly and efficient internal platform. This role will include constant interactions with the Customers, Operations team, Designers and Engineers. The role will report directly to the CEO.

Responsibilities and Duties

Setting product vision and strategy and long-term goals by collaborating directly with the Founders

Defining product roadmap, developing the success metrics and setting expectations with all relevant stakeholders

Rolling up your sleeves and doing whatever is necessary; general manager/owner mentality

Interacting with stakeholders at multiple levels, and dynamically leading cross-functional, product teams to define and deliver solutions

Anticipating bottlenecks, providing escalation management, anticipating and making tradeoffs, and balancing the business needs versus technical or operational constraints

Remaining flexible to changing priorities by being open to new ideas and having the customer's success firmly as your focus

Qualifications and Skills

Experience in Top-Tier Technology Companies / Management Consulting / Investment Banking

Passionate for the Fashion and Sharing Economy space

Strong understanding of Experience Design / UX

Success in driving a product/project from concept to launch / implementation

Incorporated data/insights into the user experience

Ability to interact with, present to, and distil feedback from stakeholders of varying backgrounds

Extremely capable communicator at all levels across all disciplines, clear presenter
Skills lululemon athletica is seeking a highly capable leader who is passionate about

developing others and connecting with the community as a Key Leader on our team.

The key objective of this position is to lead our retail floor and maintain

amazing guest experience in stores.

What you

will do

The role will combine the life-altering potential of

wearing stretchy pants to work every day while talking health, fitness and yoga

to your guests and community. The Read more
key leader plays a key role in ensuring an

exceptional level of education on the retail floor by training, coaching, and

developing a team of Educators that delivers the lululemon guest experience. Key

leaders build capabilities within the store team to drive strategy and achieve

results for the business, today and tomorrow. Under the supervision of the Store

Manager and Assistant Store Manager, the position supports in day-to-day

leadership and key areas of store operations. Our Key Leader emanates the

lululemon culture, is a lover of fitness and sweaty endeavors, and is committed

to creating amazing experiences for those around them.

The life of our Key Leader

Passionately leads

and educates on our product, community and culture on the retail floor and in

the community

Takes a stand as an advocate for lululemon athletica's values

and guest experience

Oversees the execution of certain deliverables on the

Manager '80/20 Checklist', as delegated by the Store Manager or Assistant

Manager. For example, Inventory, Product or Community Events

Present on the

retail floor encouraging and energizing staff

Represents her/his store at

all required meetings, events and conferences, under the direction of the Store

Manager and Assistant Store Manager

Acts as a coach to Educators and plays

a hands-on roll in their development

What are the

technical skills necessary to perform this role?

Minimum one

year's work experience in retail / sales leadership, or an equivalent role

Bachelor's degree in business, marketing, retail or related field

(preferred)

Working knowledge of MS Office (Word, Excel and Outlook)

Detail oriented and highly organized with strong time management skills

Ability to multi-task and coordinate ongoing projects, plans and people

development

Love of brainstorming, problem-solving, being creative and

resourceful

Positive attitude and contagious enthusiasm for lululemon,

community, and people

Passion, knowledge and involvement in yoga, and/or

athletics

Strong sense of personal style and athletically minded

Excellent decision making and problem resolution skills

Entrepreneurial,

proactive and solution-oriented

To Apply for this

position:

If you are seeking a position in a company which fosters

and supports health and fitness, personal development, growth, change,

responsibility and overall success please submit your resume and cover letter

directly to this posting.

NOTE: Only those applicants under consideration

will be contacted. Please accept our utmost appreciation for your interest.
Skills THE MISSION OF AN EDUCATOR (the Role):

Educators at lululemon athletica do just that! They educate! Their main role is to effectively educate our guests on the fabrics, features, fit and function of our product, our culture and the communities we belong to. Our goal is to have guests leave our stores having learned something, rather than having purchased something. By educating guests we empower them to make decisions Read more
for themselves based on the facts that we offer them. The guesswork is taken out of shopping for customers, and a 'Wow! It's You!' guest experience is created, leaving customers with the knowledge to educate others on behalf of lululemon athletica. Authentic conversations are key to delivering the ultimate guest experience by relaying your experiences with lululemon products to the guest. This is truly the most important role in our company and we rely on our educators to authentically share our culture and brand with their community.

A DAY IN THE LIFE OF AN EDUCATOR (the Tasks):

Education and Guest Experience:

• Provides guests with world-class 'education' and guest experience in the areas of product, culture, and community by speaking authentically about product use through their own experiences

• Product Education: communicates special features, benefits, fabric properties, usage, and best care instructions

• Culture Education: 'demonstrates', the culture held within the company, including: attitude of fun, respect, support, empowerment, encouragement, passion, interaction with other staff, and in-store discussion of lifestyle (i.e. yoga, fitness, health and fun)

• Community Education: ensures guest is aware of in-store community bulletin board – for information and resources regarding yoga and other health, fitness and related community information. We are the hub for all sweaty endeavors in our communities!

Floor Duties:

• Creates excitement and FUN for our guests on the retail floor

• Receives/processes stock received from warehouse, involving: unpacking, counting, tagging as required, folding, sizing and placing on the floor, with overflow stock in back room and stored areas

• Assists in preparing the store for the day including: replenishing garment styles and other merchandise by color, size, and quantity requirements; folding, sizing, and merchandising as required

• Answers phone inquiries as required

• Ensures stock replenishment in work areas

• Ensures items from change rooms are returned to appropriate area - sized and tagged

• Prepares pants for hemming including pinning, completing necessary documentation (customer/store hemming slip); and educating regarding timelines for completion

• Arranges for mail and/or delivery, as required, to other locations and/or warehouse

• Completes assigned clean up evening duty

• Utilizes the Point of Sale cash system, processes payments, refunds and exchanges and issues gift cards

• Prepares alterations for pick up the next day

• Unpacks boxes for inventory as required. Boxes can weigh 10 - 30 lbs

• Under the direction of the Store/Assistant Manager performs/completes other additional project, duties, and assignments as required and/or by request

EDUCATOR MUST HAVE'S (the Knowledge, Skills and Qualifications):

• Passion, knowledge and involvement in yoga, and/or other fitness, health or sports activities required. We expect that you will be enrolled in participating in weekly fitness activities in and out of the store with the store team

• Strong personal sense of style and athletically minded

• Upbeat, optimistic, passionate, friendly and authentic

• Excellent team player and ability to work independently

• Responsible and dependable

• Proactive and solution-oriented

• Excellent communication skills – verbal and written

• Extraordinary guest interaction, organizational and time management skills

• Ability and willingness to accept and provide feedback

• Completion of grade 12 education – preferred

• Strong problem solving and decision-making skills.

• General computer knowledge.

AN EDUCATOR'S WORKING DAY (the Hours):

We expect all full-time employees to be available to open and close, at a minimum, twice per week. We expect all part-time employees to be available to open and close a minimum of once per week. Everyone must work one weekend day. Part-time is up to 23 hours per week; full time is 24-40 hours per week. Time is spent educating on the retail floor.

TO APPLY FOR THIS POSITION:

If you are seeking a position in a company which fosters and supports health and fitness, personal development, growth, change, responsibility and overall success please submit your resume and cover letter directly to this posting.

NOTE: Only those applicants under consideration will be contacted. Please accept our utmost appreciation for your interest.
Skills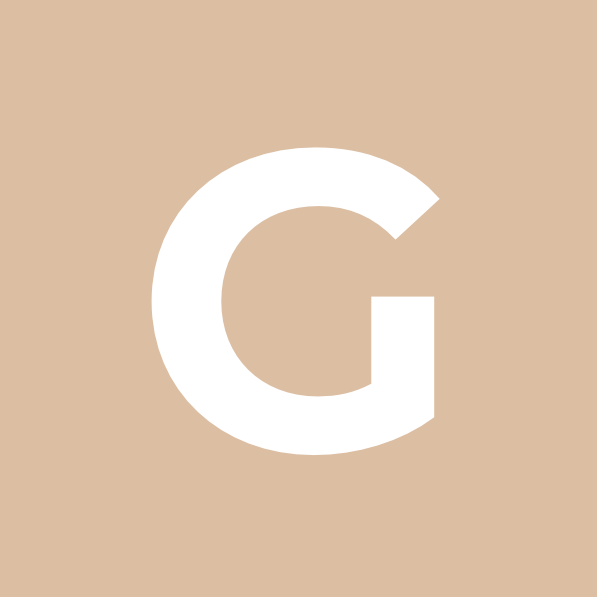 GINLEE Studio is a creative womenswear design studio looking for Full-Time / Part-Time Sales Associate to join our dynamic team.Location: Orchard Tangs/ Raffles City BoutiqueWorking hours: 11am - 9pm (may vary)Full-time position5 days a week, including Saturdays and SundaysSalary: $1800 - $2400 + commission!Part-time position2-3 days a week, including Saturdays and SundaysSalary: $8 - $10 per hour + commission!Duties & Responsibilities:- Achieve monthly sales target and gross profit- Read more
Build and enhance customer relationships- Enthusiastic and sincere attitude of serving and advising customers- Provide styling tips when necessary- Promote brand and products positively and accurately- Deliver proficient and attentive customer service - Ensuring accurate window and product display- Daily housekeeping of sales floor/ stockroom Requirements:- Minimum 1 to 2 years experience - Spoken English needs to be fluent. Knowledge of other languages is a bonus.- Singaporean/PR/Malaysians can apply (due to foreign worker quota as stipulated by the Ministry of Manpower)Interested candidates are invited to send your resume to georgie@ginleestudio.com stating your current and expected salary, and date of availability. Any enquiries, please whatsapp 8200 4347.
Skills

We're looking for a happy, motivated and intuitive individual that possesses genuine passion in communicating, sharing and treating our customers to a thoughtful and seamless shopping experience that is strongly synonymous with our mission to Create Memories and Celebrate Milestones.

The successful candidate should be observant, inquisitive, resilient and excited at the prospect of spearheading the transition of hervelvetvase as an online brand to an offline experience.

Duties include managing Read more
sales, operations, inventory, translating customer preferences, training retail team as well as visual merchandising.

Job Scope:

Ensure the hervelvetvase experience is synonymous with our mission to Create Memories and Celebrate Milestones

Provide thoughtful customer experience and assist customers with styles, color and fit based on their preferences

Facilitate a seamless online and offline shopping experience

Manage daily sales, operations, inventory and stock replenishment

Monitor, analyse and interpret daily sales, product performance and customer preferences

Visual merchandising

Train and manage retail team

Manage customer enquiries and expectations

Work together with marketing team to launch campaigns and promotions

Requirements:

A hervelvetvase ambassador and strong advocate of the brand

Believes in our mission to Create Memories and Celebrate Milestones

Is genuine, happy, observant, resilient and self-aware

Is highly comfortable with and excited to engage with customers

Minimum 2 years experience in the retail industry

Experience managing a team and handling a fast-paced environment

Minimum 6 months - 1 year commitment

Flexible working schedule, able to work 5 days a week including weekends and public holidays

Location: Plaza Singapura / Citylink

To apply please email careers@hervelvetvase.com with the following:

A full resume complete with photograph

Expected Salary

Date of availability

Schedule

Please note that only successful candidates will be contacted. Thank you!
Skills

As a Product intern, you'll be working on
Quality Assurance - making sure our product is working the way that it should! Together with our QA lead, you will be responsible for testing our products while working closely with the Product Managers, Designers, Engineers and Internal teams
Product Analysis - monitoring the performance of the features we ship, and assisting the PMs in analysing data to uncover insights, opportunities and Read more
potential issues
Project Management - assisting PMs in running sprints, and launching high quality products on time and within scope
Product Marketing - assisting PMs with product marketing videos and communications to our users
Research - market and competitor research

You'll become familiar with product requirements, and will have the chance to write and execute test scripts, and Product Requirements for features. As a core part of the product and engineering team, you'll have the chance to develop valuable skills of analytical thinking and communication.
You'll work closely with product managers and designers, understanding how UI/UX wireframes, mockups and prototypes are translated into real working software.
Through structured testing, you'll experience the suite of Homage mobile apps on both iOS and Android. You'll have a bird's eye view of our back-end web application which supports the mobile apps, and understand how the business works from the inside out.
You'll use industry-standard tools to report and track issues, become familiar with Agile software cycles, and be completely immersed in an exciting startup environment.
It will be a unique experience and your work will make a real difference. Your testing will directly impact the experiences of real people who need care or provide care services. In a matter of days or weeks, software that you've tested will be in the hands of users!
We may offer full time Product positions to our high performing interns at the end of the internship.
Skills Company Overview

Style Theory is a Fashion-Technology company that is redefining Fashion Consumption. We believe that there is an inefficiency in the way we consume fashion in today's world, and are on a mission to provide a smarter solution.

We are currently Southeast Asia's largest and fastest growing Fashion Rental startup. Our core product is Fashion Rental Subscription using a "Netflix-for-Fashion" model, the first and only of its kind in Read more
the region. Today, we are focused on building more products to improve Fashion Consumption and driving these solutions across the region.

Job Summary

Every company exists because of its customers and for the benefits of its customers.

At Style Theory, we've built a culture around our customers, and you'll be the driving force of this culture. The Customer Experience Specialist role is critical in bringing our product to the customers and bringing our customers feedback to improve our product. You will be at the heart of the operation that sees how the brand and products are received by the customers, helping to drive increased adoption of Style Theory and improve the overall quality of its use. You work across functions and cut through levels to champion for our customer success by helping them get the best out of Style Theory and helping Style Theory become better for our customers.

You'll be working in a team of customer-centric, innovative and passionate customer champions who are empowered to do cool things that matter. We are business consultants, project managers, product experts, fashion stylists, and first and foremost, our customers' best friends.

Responsibilities and Duties

Empathize with every aspect of the customer experience, putting customers' needs first

Maintain high levels of customer engagement with a focus on customer satisfaction and loyalty

Deliver exceptional service to all our customers throughout their journey leveraging on deep product knowledge

Communicate closely with third-party service providers to resolve customer requests

Conduct business reviews and proactively suggest solutions to common customer challenges

Proactively spot and correct any issues that could affect customer satisfaction or retention

Mentor and provide guidance to newer CSMs and partner with Operations team to help them be more effective

Partner closely with other cross-functional team members to translate business needs and product requirements into new solutions for customers

Develop Customer Success assets and methods, and work with product marketing to create new or refine existing onboarding materials

Help drive customer references and case studies

Make reasoned judgments that are logical and well-thought out. Not accepting all arguments and conclusions you are exposed to but rather having an attitude involving questioning such arguments and conclusions

Help shape/redefine the customer journey from pre-purchase to post-service

Continually identify and develop new uses for Style Theory that drive adoption and that align to customers needs

Qualifications and Skills

Be fluent in English (written and spoken)

Be patient, empathetic, and customer-obsessed: We're happy only when our customers are happy

A relentless sense of responsibility and ownership in problem-solving: Nothing should be "none of my business"

The ability to read between the lines, to understand layers deeper than the surface, to walk in our customers' shoes

Strong communication and interpersonal skills. Proven experience building strong internal and external relationships

Relevant work experience in a customer-facing customer success, account management or strategic consulting organization

Have a positive can-do attitude, and willingness to get to the core of an issue

The ability to adapt quickly to the fast-paced start-up environment, to process new information on the go and translate that into customer-friendly language

Availability on weekends and overall flexibility to adjust schedule based on customers' needs (Fashion never sleeps!)

Passion for recreating the fashion consumer industry

Technical aptitude and the ability to pick up new technology quickly. Familiar with Google-drive suite and Microsoft Office

Diplomacy, tact, and poise under pressure when working through customer issues

Self-motivated, proactive team player with innovative ideas to inspire customer loyalty and adoption
Skills

Responsibilities:Administrative duties such as data entryAssist in updating database and sourcing of data/informationOther admin duties as assignedRequirement:N / O Level / Nitec /Diploma in any discipleNo working experience requiredGood working attitudeIT savvy in Microsoft Excel and search engine
Skills

A relevant design qualification and an outstanding portfolio.Knowledge in search engine optimization, preferred.Proficient in Photoshop, Illustrator, Freehand, Fireworks, and/or other graphic editing skills.Proficient in Dreamweaver and other web design tools.Knowledge in HTML/CSS Coding, Flash Action Script.Strong creativity and willingness to learn.Fluent in English and have good written and oral communication skills.Knowledge of Internet as a medium is highly advantageous.Must be able to meet delivery datelinesNaturally creative and imaginativeOrganised Read more
Skills