Sign in or register for a JobTech account. Company Overview

Style Theory is a Fashion-Technology company that is redefining Fashion Consumption. We believe that there is an inefficiency in the way we consume fashion in today's world and are on a mission to provide a smarter solution.

We are currently Southeast Asia's largest and fastest growing Fashion Rental startup. Our core product is Fashion Rental Subscription using a "Netflix-for-Fashion" model, the first and only of its kind in Read more
the region. Today, we are focused on building more products to improve Fashion Consumption and driving these solutions across the region.

Job Summary:

As the Social Media Executive, you will be responsible for content creation across our organic social media channels (Facebook, Instagram), and play a crucial role in assisting the Social Media Lead in bringing to life our content strategy.

Together with a team of creative-thinkers, you will be creating original thought pieces, engaging with our community and impacting their lives through a whole new way of fashion consumption.

If you have a passion for fashion and/or the renting revolution, and content creation, we'd love to meet you!

Key Responsibilities:

Work closely with Social Media Lead in content creation and execution to meet campaign-specific objectives

Monitor and respond to social media activities on a regular basis and build relationships with new and existing audiences

Track the growth and impact of Social Media on the business and propose improvements based on evaluations

Conduct market research and uncover new insights that impact our overall content strategy

Expand Style Theory's social media presence and create a loyal fanbase

Requirements:

Excellent writing skills; able to effectively communicate information and ideas in written format

Positive attitude, detail and customer-oriented

A self-starter who is proactive, action-oriented, and enjoys the challenge of a fast-paced, high-stakes environment

Strong communication skills, works well in a team setting

Passionate about the Fashion and Sharing Economy space

Has a knack for developing interesting, innovative and creative concepts
Skills Job Responsibilities:

Assist in developing the Promotional Plan and Marketing execution
Analyzing and investigating price, demand and competition
Executing marketing strategies and campaign for various markets
Collate promotional content for updates
Monitoring and arranging the distribution of promotional materials
Management and executive of print advertisement, promotional materials
Attending and organizing sales promotional events and exhibitions
Co-ordinating with and reporting to managers to carry out campaigns and EDMs
Compiling and review on marketing campaigns/reports
Acting as liaisons between the Read more
media, suppliers and clients
o assist in general administrative duties within the departments
To undertake ad-hoc projects assigned by the Management of the Company

Job Requirements:

Diploma/Degree in Marketing, Mass Communication or equivalent
Min 3 years of relevant experience, in fashion industry preferred
Good project management skills
Excellent verbal and written communication in PR
Sound understanding of the principles of marketing
Good understanding of new technologies and how they can be applied to marketing
Some experience working in a broad marketing role
E-marketing experience
Vibrant, proactive, fast moving candidate with a passion to make a mark in marketing & sales in retail industry
Aggressive and productive approach towards market development

Join us now by clicking Apply Now button below.
Please note that only short-listed candidates will be contacted.
(All personal data collected will be kept strict confidence and only used for recruitment purpose.)
Skills

Responsibilities
Homage is seeking a talented and empathetic UX / UI Designer to help us realize the future of community- and home-based healthcare.
At Homage, you'll be working on a wide range of digital products, from iOS and Android mobile apps to our enterprise and internal web products. Our apps serve and delight real people whose experiences matter - users include families who need home care for the ones they Read more
love, freelance caregivers, partner organisations and the internal Operations team.
As a UX / UI designer, you'll work closely with our product managers, engineers and other designers to define and deliver a wide range of features for both mobile and web digital products from conception to launch. You'll hone your design toolkit, analytical and communication skills. You'll also have a chance to develop your user research skills through user interviews, contextual inquiry and usability testing.
As part of the product group, you bridge the creative, technical and business worlds and you'll be immersed in a fast-paced startup environment. You'll collaborate closely with the entire company, including Product Management, Engineering, Care Operations, Sales, Marketing and Business Intelligence.
Your responsibilities include:
• Plan and execute both qualitative and quantitative user research to understand real use cases
• Conduct usability testing to detect and minimize friction in existing features
• Create design communication materials for new features, from low-fidelity sketches and wireframes to high-fidelity mockups and interactive prototypes, depending on the feature
• Conceptualize A/B tests to continuously improve and innovate on the user experience
• Collaborate with Product Managers to use insights into product vision and user experience to bring requirements to life
• Transition designs to software engineers and internal users
• Present designs at weekly product meetings
Minimum qualifications
· BA/BS in Design (e.g. interaction, graphic, visual communications, product, industrial), Human–Computer Interaction (HCI), Computer Science (CS), or a related field, or equivalent practical experience).
· 3 years relevant work experience in consumer or enterprise technology
· Familiar with agile web development and project management
· Excellent communication and teamwork skills
· Growth mindset and open to feedback
Preferred qualifications
· Previous product design, product management, engineering experience or experience working on product at a startup is highly valued
· Strong clean visual design sense
· Proficiency with Sketch, Invision or other UX design software
· Demonstrated experience in designing usable interfaces for mobile- and web-based products
· Drive and demonstrated ability to achieve stretch goals in an innovative and fast-paced environment.
· Excellent problem-solving, organizational and analytical skills, with the ability to evolve product design based on user feedback, research, data and industry trends.
Skills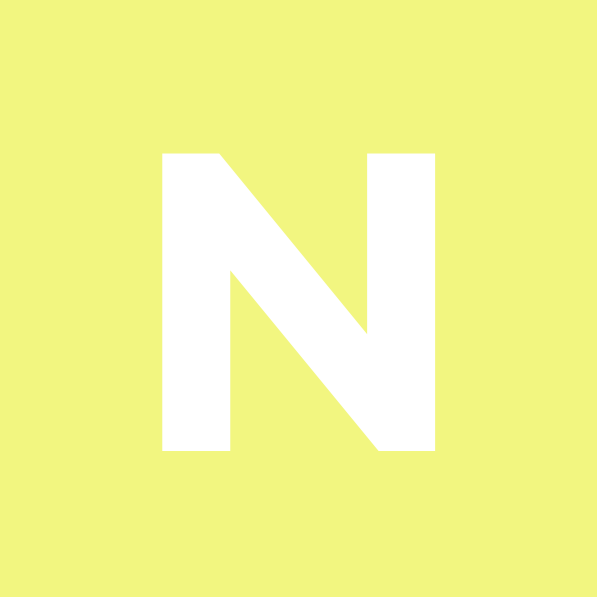 Job Title: Senior Account Executive Analytics-ASEAN

Reports To: VP, Sales

Department: Sales

KEY DEPARTMENTAL OBJECTIVES

The purpose of the Sales Department is to secure new and renewal business for Nexidia (Analytics) that result in achieving the company's revenue and booking goals.

JOB SUMMARY

Performs Sales related duties at the professional level and carries out responsibilities across the entire spectrum of the enterprise sales cycle including: territory management, prospecting, qualifying, value proposition creation, demonstrations, POC Read more
process management, business case development, proposal creation, negotiation and closing. The role requires significant coordination of resources across various departments, as well as interfacing with senior management.

ESSENTIAL DUTIES AND RESPONSIBILITIES

Key responsibility includes building the General market vertical including the following sub-verticals: Technology, Travel and Hospitality, Retail, Insurance, Airlines, Communications, Logistics, and Financial Services.

Coordinate with the lead generation team to create targeted campaigns and mailings, VITO letters, webinars marketing, and other pipeline building activities as required

Ability to deliver a compelling demonstration of the Nexidia value proposition in both face-to-face meetings and via webcasts

Coordinate applicable resources required to complete a successful proof of concept

Spearhead the development, communication, and implementation of effective sales growth strategies and processes

Drive business in the allocated vertical to achieve and surpass sales and business goals and objectives

Provide accurate and timely forecast's using the appropriate Sales Tools and Processes and maintain all relevant information about Customers, Prospects, Campaigns, and Leads

Serve as the thought leader for sales in the allocated vertical regarding product requirements, selling trends, competitive landscape, marketing programs and communications

Facilitate feedback regarding client needs, operational needs, business opportunities, and marketing/sales programs

Provide executive level representation at high-stakes meetings with prospects, clients, and technology/channel partners

Assist in developing brand identity and recognition by working closely with Marketing: channel feedback on product features and functions, trends, program needs, customer outreach programs and events

Provide creative selling techniques based on market and product knowledge

Work with Management to ensure business is transacted accurately and within pricing guidelines to the highest ethical standards

Work with Customers to ensure timely payments against invoices

Understands and adheres to Nexidia compliance standards as they appear in the Employee Handbook, Corporate Compliance Policies, Code of Conduct and Conflict of Interest Policy

ADDITIONAL DUTIES AND RESPONSIBILTIES

Maintains professional and technical knowledge by attending educational workshops; reviewing professional publications; establishing personal networks; participating in professional organizations

Performs other related duties as assigned

KNOWLEDGE, SKILLS, AND ABILITIES

Highly character driven and leads by example

Superior communication and interpersonal skills; ability to build relationships at multiple levels to work cross- organizationally toward solutions; consensus building skills

Exceptional leadership and organizational skills and the ability to coordinate and oversee any number of projects concurrently across multiple functional company departments

Strong presentation, prospecting, and negotiation skills

Exudes high energy, motivation and a strong work ethic

Excellent analytical and problem solving skills as well as attention to detail

Proficient with Salesforce, Leadlander, and MS Office Applications

Ability to work independently and under pressure to meet organizational deadlines

EDUCATION AND EXPERIENCE

Minimum of 8-10 years of enterprise software sales experience

Call center, enterprise software / services sales, business intelligence, business analytics

Consistent record of quota achievement / exceeding quota at the $2M+ level

PHYSICAL DEMANDS / WORK ENVIRONMENT

Physical Demands: 50% travel
Skills
Delivering Awesome Brand Experience Crafting Extraordinary StoriesCreating Experiences for Innovative Brands We are Digimagic, Experiential Media Experts At DigiMagic, We are looking for Designers (Contract) who shares our passion in Digital Disruption to create experiences that connects to the emotions of audiences. If you have an inherent aptitude for building productive relationships with your clients and bring passion in all you do, join our team. Responsibilities:Execute all visual Read more
design stages from conceptualisation, development and to the Production's final artwork;Ability to develop storyboards from scratch and doing adaptation from keyframes;Maintaining a consistent style/ approach and high level of work across all assets;Assisting the creative team where directed;Dedicated to deadline and have great time management to always be on scheduleSpecifications:Candidate must possess at least a Diploma in Art & Design, Advertising / Media, Visual Arts or equivalent;Proficient in Adobe Photoshop, Illustrator. Sketch up or keynote is bonus;Proactive, out-of-the-box thinker, flexible, adaptable, strong desire to learn, responsible, organized and meticulous;Multi-tasker with ability to manage various projects;Preferably with at least 2 years of working experience in the related field is required for the position;Entry Level candidates are welcome to apply;Salary will commensurate according to experien
Skills Roles & Responsibilities Passionate in delivering premium customer service, product knowledge and expertise to customers. Sales-driven and results-oriental attitude with a flair for fashion. Able to build rapport with customers and establish strong customer confidence. Requirements Successfully completed studies in the field of Fashion, Styling or significant equivalent experience Possess style, strong creativity and flair for presentation in retail environment. Good interpersonal and communication skills Initiative, eye for Read more
details and a team player Resourceful, flexible, and responsive in dealing with people. With good organization skills, creative thinking, confident personality and entrepreneurial mind
Skills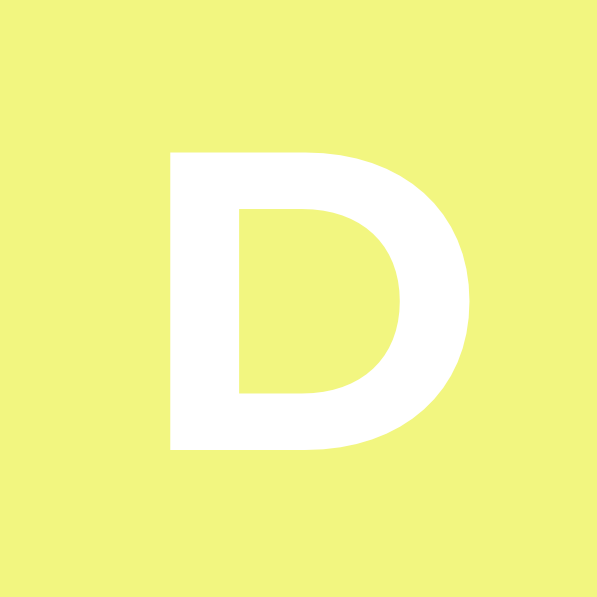 Key responsibilities and accountabilities:

Ensure activities meet with and integrate with organizational requirements for quality management, health and safety, legal stipulations, environmental policies and general duty of care
Prepares payroll, reviews payroll report and prepares appropriate notification to the employees and managers
Verification of related insurance, licenses and certifications. Ensures proper action is taken with regard to employees who have an expired work pass, license, certification or registration. Ensures all insurance Read more
policies and memberships are updated.
Coordinates requests relative to the employee special expense policy (funerals, hospitalizations, retirements, etc.)
Full spectrum of HR function including staff benefits & Payroll administration.
Manage work passes which include application, renewal & cancellation.
Coordinate, monitor and schedule for Annual Performance Review.
Review HR policies and processes and ensure compliance to statutory requirement.
Prepare monthly and quarterly HR reports.
Prepare and submit income tax submission for whole company.
Maintain and update staff details and information to HR software.
Performs other duties and responsibilities as assigned.
Extensive ability to work in a mature, constructive manner. Possess the ability to exercise good judgment and to accept responsibilities as well as to organize and prioritize them.


Requirements
>• Diploma in Human Resource.
>• At least 1-2 years of relevant HR experiences in an industrial work environment / construction / manufacturing industries.
>• Experience in payroll management, employees' income tax submission, CPF submission and application for foreign work passes.
>• Competent in Singapore Employment Act / CPF Act.
>• Effectively bilingual (English / Mandarin) and possess excellent communication skills in both spoken and written to liaise with Mandarin speaking employees.
>• Competent in MS office / presentation
>• Ability to handle confidential information professionally and discreetly.
>• Strong interpersonal skills with mature disposition.
• Start work immediately preferred.
Skills
Description Update

</br>

PRIMARY OBJECTIVE

As a FENDI Ambassador you are expected to provide an extraordinary and luxurious experience to the clients, through the promotion of FENDI history, craftmanship, quality of materials and creativity.

Profile

JOB DUTIES & RESPONSIBILITIES

Sales Performance

Engage in upselling, cross selling and multiple selling for all product categories

Monitor individual sales and achieve performance target and KPI

Provide customer feedback on products, especially newly launched products

Client Management

Strengthen customer relations, and nurture loyal Read more
FENDI customer base also implementing appropriate CRM tools

Manage customer service quality, to meet customer expectations by offering professional and individual human touch with the customer

Store Operations

Be able to correctly operate the Retail Pro Management system, in all areas relating to stock transfer, payment, stock inquiry and customer database input

Perform store duties as assigned by team leaders and management

Store Management

Maintain inventory accuracy by properly receive, display and store merchandise according to company guidelines (if shop without a backroom stock assistance)

Store Maintenance

Maintain a safe and clean store environment and implement daily housekeeping duties Maintain proper visual merchandising according to company guidelines

Additional information

KEY REQUIREMENTS & COMPETENCIES

Minimum 2 years of related experience in Fashion/High End Luxury industry

Good grooming standard

Strong selling and communication skills are necessary

Excellent relationship building skill with good interpersonal skill

Strong customer focused

Goal oriented approach

Good team player with positive personality

Bilingual with the ability to speak third language an added advantage

Passionate in high end luxury goods and willing to commit the retail hours

Knowledge in operating retail management system
Skills
Job Scope

Manage all aspects of assigned projects to meet internal and client expectations.
Understand client briefs and specifications.
Conceptualise ideas for visuals and content as necessary.
Write, edit, and proofread diverse content; including but not limited to print publications (annual reports, commemorative books, corporate brochures, etc.), digital collaterals (EDMs, posters, etc.), and exhibitions/galleries.
Work closely with the internal team, especially the Creative Director and Content Manager, to ensure that content meets client Read more
expectations of style, factual accuracy, and other necessary aspects.
Curate exhibitions; including but not limited to researching history and interviewing persons of interest.
Conduct interviews and cover events to gather information for content creation.
Liaise with clients as the main point of contact (may include aspects beyond content, e.g. design).
Plan and adhere to project timelines.
Attend and participate actively in meetings with internal staff and/or clients.
Present concepts to clients.

Requirements
Possess at least a Diploma or Degree in Mass Communications, Marketing, Linguistics/Languages, Art/Design/Creative Multimedia, or equivalent.
Preferably one to three years of working experience in a related field.
Excellent command of the English language, with strong conceptual and critical thinking skills.
Capable of writing, editing, and proofreading to industry standard.
Able to work independently and in a team to meet tight deadlines.
Able to engage actively in discussions and propose ideas.
Experience in working with government agencies is a plus.
Experience in gallery curation is a plus.
Skills
Responsibilities:

Assist in conceptualizing and designing of projects
Create designs, concepts, and sample layouts, based on knowledge of layout principles and aesthetic design concepts.
Determine size and arrangement of illustrative material and copy, and select style and size of type.
Confer with clients to discuss and determine layout design.
Develop graphics and layouts for product illustrations, company logos, and Web sites.
Review final layouts and suggest improvements as needed.
Prepare illustrations or rough sketches of Read more
material, discussing them with clients or supervisors and making necessary changes.
Use computer software to generate new images.
Key information into computer equipment to create layouts for client or supervisor.
Maintain archive of images, photos, or previous work products.
Prepare notes and instructions for workers who assemble and prepare final layouts for printing.
Draw and print charts, graphs, illustrations, and other artwork, using computer.
Study illustrations and photographs to plan presentation of materials, products, or services.
Research new software or design concepts.
Mark up, paste, and assemble final layouts to prepare layouts for printer.

Requirements:

Possess Degree or Diploma (Graphic / Visual Communications Design
Entry level candidates or those without working experience are also welcomed to apply
Strong IT skills
Well versed in Illustrator and Photoshop
Positive attitude and meticulous..
Possess good layout skills and good artwork knowledge.
Well versed in Photoshop in PC environment.
Able to work independently and under pressure with tight deadlines.
Possesses right attitude to work in a fast paced environment.
Initiative and team-oriented.
Skills