Sign in or register for a JobTech account.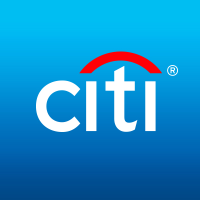 Roles & ResponsibilitiesJob Purpose: The Regional Customer Experience team helps create, deploy, and commercialize our digital platforms to deliver on business and customer satisfaction KPIs across Asia Pacific and Europe. Key Responsibilities: As part of the Regional Customer Experience team, you will partner with business, design, and technology teams in agile scrums to help build and deploy digital app and web experiences in markets across Asia You Read more
will create a digital journey roadmap based on business priorities and customer needs, work with Design to translate the roadmap into quality experiences, and work with technology to implement within tight timelines Work with marketing and engagement teams to drive campaigns that deliver to pre-determined KPIs Interface with Legal, Compliance, Risk, and ensure that implementations meet key compliance, risk, and control needs to protect business and customer interests RequirementsKnowledge/Experience/Technical skills: 3-5 years of experience across Digital Product Management or e-Commerce Comfortable working with multi-functional partners and internal stakeholders, across lines of business, Design, Technology, Risk, and Decision Management Strong Product, Project and Time management skills Prior experience of delivering initiatives for Digital Banking is desired. Experienced in working with marketing/engagement teams to drive adoption of a digital product across in-house and external channels (social, search) Personal Skills: Capable of working with and balancing the diverse needs of different businesses, regulations, and market landscapes Strong in execution, with a demonstrated ability of delivering results under time pressure Highly metrics-oriented, with a proven track record of commercializing digital platforms, and maximizing customer usage and business impact/revenue
Skills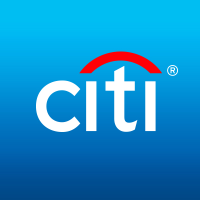 Roles & ResponsibilitiesThe Citi Controller is responsible for the integrity and control of Citi's financial books and records as well as the process by which reports are generated. The Controller's group also focuses on strengthening the independent controls and the control environment throughout the company to support the businesses in their efforts to grow responsibly. The person will mainly be responsible for Local regulatory reporting Supporting Controllers' Read more
Internal Risk and Control and governance matters Other key stakeholders and partners include FRSS Manila, Operations, external and internal auditors. Key Responsibilities Local regulatory reporting Preparation of MAS reporting, statistics and surveys data and procedures to ensure compliance with the regulatory requirement. Preparation of annual statutory account and assist in audit process Participate in the ongoing process reviews, process streamlining and participation in systems automation projects. Support MAS610 implementation Support ad-hoc queries and projects Controllers' Internal Risk and Control Provide backup support to Controller end-to-end MCA (Management Control Assessment) process. This includes identification of key processes and control, standardization, registering in CitiRisk Provide support in the preparation and consolidation of quarterly Regulatory Reporting Governance Committee presentation MCA Annual Risk Assessment (ARA) process Support liaison efforts with various constituents including in country functions and regional controller team Assist, where required, with the preparation of Controller internal and external audit RequirementsRequirements A Degree in Accountancy or its equivalent with at least 3 years of relevant working experience in a bank or an accounting/audit firm. Knowledge of IFRS, US GAAP and MAS regulatory reporting is preferred. Proficient in Microsoft Office (Excel, Access) applications A self-starter, independent and be able to thrive in a fast paced and changing environment. Strong analytical, interpersonal and communication skills with an eye for details.
Skills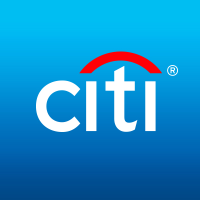 Roles & ResponsibilitiesJob Purpose: Citi's Security and Investigative Services has formed a new group known as the Investigative Support Team. This is a program designed to provide advanced investigative data analytical and eDiscovery support to CSIS Investigators, as well as provide assistance/services to other business units across Citi as required. Relativity is the primary web based email review tool selected for the Investigative Support platform. Job Background: The Read more
Investigations Support Team (IST) Analyst position is the Subject Matter Expert (SME) who exhibits the highest level of expertise in performing tasks specific to Relativity and NUIX. The SME functions as the regional ambassador for this specific knowledge area and applies expertise to support the CSIS vision and strategic direction for the Relativity platform. The SME functions as the "go to" person within CSIS who provides solutions and suggestions to stakeholders in answering questions surrounding the use and capabilities afforded by Relativity/NUIX. This position requires mastery level skills with regards to Relativity/NUIX and is responsible for the administration of the Relativity review environment, including all aspects of: workspace management, ingestion/staging of processed data, exporting data for transmittal to other parties, and providing support to database users, including basic and advanced review training, query building, technical support and other user related requests. This position serves as the primary point of contact for end users of the application and must be able to take ownership of projects and operate autonomously. Key Responsibilities: Develop automated solutions for managing processing workflows Develop parsers to ingest varied data types into Relativity/Nuix for correlation and analysis Process different formats of email, unstructured data, and forensic images Organize, classify, and cull data using search queries, tagging, exclusions, and custom metadata fields Export processed data into Relativity/NUIX platform for further review Successfully manage multiple concurrent projects while keeping team leadership informed of status, potential project risks or pending issues Provide collaborative support to colleagues and end users, involving other Subject Matter Experts as necessary Manage and communicate information effectively between relevant internal parties including collection and data processing specialists, as well as Relativity/NUIX end users Troubleshoot data and system related issues and escalate appropriately Assist reviewers with work flow optimization and other needs specific to Relativity: manage users and permissions; execute search queries; identify and remove duplicate items from review sets; classify, cull, and organize data using tagging, exclusions, and custom objects Ingest and stage processed data for review in Relativity and export data for use in external applications/platforms, when necessary Run quality control checks on all deliverables as well as various detailed checks throughout the lifecycle of a project to ensure that high quality standards are met Provide status updates as well as communicate any technical issues to other groups within the company, escalating when necessary Create custom reports as needed. Research current technology trends and make recommendations to improve efficiency and system capabilities Develop and implement Relativity/NUIX scripts and applications to increase efficiency and consistency throughout review process Maintain detailed tracking records and audit logs Create and maintain documentation, educate and train end users on the use of Relativity and general best practices. Complete additionally any other tasks in connection with the role but not detailed in the current job description, charged by the direct manager, supervisor, or the functional head. Coordinate troubleshooting efforts with Relativity/NUIX support personnel Development Value: The CSIS APAC function is a mature independent corporate security function operating across 18 countries. The CSIS team is comprised of experienced specialists from a variety of backgrounds including commercial investigations, law enforcement, technology, computer forensics, data analysis and due diligence. Joining the team will enhance the analyst's skills and ability to operate across a diverse region.RequirementsKnowledge and Experience: Expert knowledge of all working phases and components of Relativity. Relativity Certified Administrator (RCA) is preferred 2+ years' experience with MySQL, or SQL Oracle Database development Firm understanding of the EDRM and thorough knowledge of all phases of discovery. General understanding of the Federal Rules of Civil Procedure (FRCP) a plus Three years of relevant experience in an eDiscovery vendor or law firm environment (including but not limited to Early Case Assessment, Analytics and Predictive Coding, Downstream Review and Production) and Investigative workflows Experience using various software tools such as Relativity (kCura), NUIX, Clearwell (Symantec/Veritas), Axcelerate (Recommind), Viewpoint (Xerox), Xera (iCONNECT), Equivio (Microsoft), Brainspace (Brainspace), PSS Atlas (IBM), eCapture/Allegro/Eclipse (iPro), LAW Prediscovery and ECA (LexisNexis), EnCase eDiscovery/eDiscovery Review (Guidance), Extero, Autonomy (HP), Kazeon (EMC), etc. Experience with all listed tools not a requirement, but broad base of experience across various tools is desired Skills: Exceptional organizational skills and ability to manage multiple projects simultaneously Ability to self-manage, delegating tasks as necessary In-depth knowledge of analysis methods and techniques for management of projects containing ESI Strong analytical and communication (verbal and written) skills Impeccable attention to detail. Superior focus on quality-control and ensuring accuracy of work-product Excellent problem solving ability - must be able to handle high-level issues and have a good understanding of utilization of internal resources to determine most appropriate course of action Ability to maintain a high performance level for repetitive tasks Flexibility to work on critical project phases Proven ability to handle projects under pressure and within a tight deadline Qualifications: Degree in Computer Science, Machine Learning, Information Retrieval or related field, or equivalent experience High level of proficiency with MS Office applications Competencies: Ability to work well in a team environment as well as independently
Skills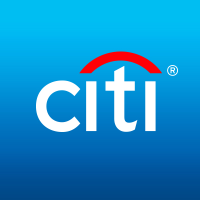 Roles & ResponsibilitiesJob Purpose: Cyber Forensics Senior Investigator will require a balance of technical (Forensics / Network) and non-technical (analysis / investigative) skills. The role requires a seasoned professional capable of integrating both subject matter and industry expertise to perform cyber Investigations. The role applies in-depth disciplinary knowledge to contribute to the development of new techniques and the improvement of processes and work-flow for the area. It requires an Read more
in-depth understanding of how cyber investigations are coordinated across the various disciplines within Citigroup. Strong communication, diplomacy skills are required. The role requires the ability to deal with occasionally complex and highly variable issues. It entails being responsible for detailed analysis of issues where the best course of action is not always evident from the information available, but where actions must be recommended/ taken. Requires good analytical skills in order to filter, prioritize and validate potentially complex and dynamic material from multiple sources. The role includes responsibility for volume, quality, timeliness and delivery of the investigative product. Job Background: Computer Investigative Response Team (CIRT) is a part of CSIS structure. Citi Security and Investigative Services (CSIS) is a full-service security and investigative team that protects the assets, integrity, and reputation of Citi and its clients. We accomplish this by offering in-house professional security services and independent investigations to clients across all of Citi's businesses and regions, and partnerships with other Citi business groups, law enforcement agencies, governments and industry counterparts. The Global Intelligence & Analysis (GIA) program within CSIS combines a specialized global intelligence research and analytical resources, in support of threat (cyber, fraud & security) and business analytics. Key Responsibilities: Review, triage and investigate forensics cases on a daily basis; working with the Cyber Investigations Managers to ensure each incident is properly identified and updated. Actively engage with the Cyber Investigation Managers and Security Incident Management Team leads (SIM) to ensure they are kept apprised of any significant changes identified during the progress of investigations. Complete additionally any other tasks in connection with the role but not detailed in the current job description, charged by the direct manager, supervisor, or the functional head. Development Value: Developing industry leading technology solutions for the Bank's Investigative and Security teams.RequirementsKnowledge and Experience: Familiarity with Large Networks, including but not limited to IDS, Proxy and DNS logs Familiarity working in complex database environments Knowledge of Network Forensic tools and investigation techniques such as Encase, FTK, etc. Knowledge of malicious code intent, infection vectors, and malware operation with the demonstrated ability to analyse malware including Trojan Horses, Worms and Viruses Skills: Critical thinking and troubleshooting skills Strong technical skills in popular computer operating systems such as Windows and Mobile computing platforms such as iPhone/iPad, Android, Symbian, etc Qualifications: A Bachelor's degree in a computing-related course of study with a high academic performance or a suitable combination of education and experience. Min. 5 years of relevant professional experience Previous Intelligence, military and/or Law Enforcement background(s) Computer Forensics Experience Competencies: Strong technical skills in popular computer operating systems such as Windows and Mobile computing platforms such as iPhone/iPad, Android, Symbian, etc. Experience with web base programming language such as HTML, Java Script and VB Script.
Skills
Citi FinTech Overview

Citi FinTech is a focused unit entrusted with a once-in-a-generation mission: to carry Citi, the world's leading global bank, into the future of banking. It is small, visionary, nimble, obsessively focused on its mission, eager for a fight, and in a big hurry to execute. Because it is born to Citi, it is also deeply aware that it carries the torch for a 200-year legacy of Read more
enabling progress for our clients, under one of the world's top financial services brands. Citi FinTech creates and operates cutting edge products and services.

As the world's leading global bank, we have an unprecedented opportunity to truly drive change through forward thinking product experiences and services that will touch millions of customers. The experiences we're changing go beyond just digital channels and traditional banking services; we'll touch all consumer touch points and needs, including spending, savings, borrowing, investing and actionable insights. With two years under our belt, Citi FinTech is charged with leading the Global Consumer Bank into the platform ecosystem, scaling new product and reimagining banking experiences beyond industry parity.

Citi FinTech is made up of ambitious, driven and customer focused leaders with experience at Amazon, Microsoft, eBay, PayPal, Visa and early stage start-ups. We have built a small group of incredibility talented and driven product managers to help lead in this effort.

Successful Candidates are:

CollaboratorStrong partnering skills with others including fellow team members, peers, key stake holders; builds relationships and connects ideas across silos including, high grade diplomatic skills to effectively negotiate desired outcomes

Curious Willing to take calculated risks, challenge traditional approaches, inquisitive with a penchant for seeking new experiences, asks questions, and demonstrates an appetite to learn new things

AdaptableRemains calm and optimistic under pressure and adapts well to unexpected situations, comfortable dealing with ambiguity and uncertainty, and solicits and embraces feedback from others to make changes to improve impact and effectiveness

Courage/BoldNot afraid to make quick decisions with limited info, decisive, sets direction and priorities without fear, has the guts to make difficult business and people decisions, takes initiative and publicly tests limits, is not afraid to fail or go against popular opinion, acts with a real sense of urgency to move others to action, and sets a high bar

DeterminedAchievement oriented, optimistic about what can be, persistent, can persevere, resilient to setbacks, seeks high levels of activity in a fast-paced environment, demonstrates a fierce commitment to challenging goals, and a strong bias for action. Great & genuine communicator able to create an environment of excitement and positive motivation that leads to an emotional connection with the team, not just the task

Well-equipped to interface at any level of the organization in a context of major cultural change

What You'll Do:

To be successful, you are a seasoned synthesizer and an integrated thinker who desires to make the complex clear. You will also need to be able to manage multiple projects from Challenge Definition to Insights to Usability Testing using Design Thinking and Agile development methods.

Be the voice of the customer at Citi, passionately understanding and speaking on behalf of the customer as we transform our digital customer experience.

Co-create with customers every step of the way – designing, executing and analyzing user research studies – including both quant and qual.

Convert rich and varied insights, research and analytics into strategies – visual, written, and product feature sets – to name a few.

Use and champion Design Thinking ensuring that every project starts with customer needs, strategy and a well-defined problem to solve.

Enable constant iteration to improve the customer experience.

Identify innovative technologies and processes to constantly improve the team's work.

Be a part of a global team.

Partner with product managers, designers, data scientists, developers and third-party agencies/partners.

What you'll need

3-5 years experience developing, testing and implementing strategies that drove measureable results.

Experience (5 years) designing various qualitative and quantitative research studies. Background

A seasoned synthesizer and an integrated thinker who desires to make the complex clear.

A thoughtful, unquenchably curious person who likes asking "why" and thinking two steps ahead.

A problem solver with a consultative mindset.

A passionate, scrappy innovator who questions the norm and finds better ways to do things.

A people person who can collaborate and persuade.

Quick on your feet, steady under pressure and able to adapt to changes. Open, honest and direct.

Highly organized, self-directed and detail-oriented.

Comfortable with user research, Design Thinking, digital experience design and Agile software development.
Skills
Applications Support Intermediate Analyst:

Job Description:

Job Purpose:

We are seeking a highly motivated candidate to join the Roll-Out Services Desk in supporting Citi's FXLM business globally

The purpose of this role will be to provide support to the internal & external customers on Citi's FX trading platforms and liaise with the business and the product teams in managing the roll-outs of new products and functionalities relating to Citi FX Applications

The successful Read more
candidates will join the Roll-Out Services Desk team in Singapore/Belfast/Toronto and will work with the respective sales groups to provide a high level service across internal and external applications

Job Background/Context:

FXLM is a global business operating on a 24 hour basis covering Asia-Pacific, EMEA and North America regions

The candidate will join the team working closely with colleagues in other regions to ensure successful operation for a global function

Key Responsibilities:

Support Capability:

Provide world class support service to a geographically diverse user base

Strong process awareness and ability to manage incidents, problems and customer escalations where necessary

Ensure all issues are tracked and work closely with product managers to prioritize resolution

Develop expertise in the relationships between product, sales and technology teams

Collaborate effectively with colleagues globally, sharing information and knowledge effectively

Collate customer feedback and experience and translate them into new initiatives over process and system optimization

Embrace the values by upholding and exemplifying the values in daily interactions with internal and external clients

Monitor the quality and impact of implemented processes/initiatives and recommend changes/enhancements if any

Business:

Develop in-depth knowledge of the fundamentals of the FX business

Communicate complex technical and functional issues to business users in a language they understand

Person Specification:

Knowledge/Experience:

Clear understanding of FX market structure and underlying products, trading concepts, including the front to back understanding of trading lifecycle-Execution, Allocation, Clearing & Settlement process, working experience in onboarding & administering electronic trading (e-Trading) users, administering trading limits, monitoring client execution flows & system alerts would be highly preferred

Experience in e-Trading Client Services or associated Operations group in a high availability/mission critical environment

Demonstrated ability to learn new business concepts quickly

Demonstrated ability to efficiently problem solve in time critical scenarios

Previous experience/knowledge of supporting a FX trading business preferred

Skills:

Ability to communicate with stakeholders effectively

Effective written and presentation skills

Understanding of client server architecture preferred but not essential

Experience in data analysis and MIS reporting preferred

Knowledge of foreign languages will be an added advantage

Qualifications:

Essential University Degree

3-5 years of experience

Experience and/ or sound knowledge on FX across execution and clearing services

Experience and/or knowledge of FX eCommerce banking industry is a plus

Competencies:

Ability to work at strategic and tactical operational levels

Ability to work closely with regional counterparts on client requests

Ability to think clearly, analyze and resolve problems with good judgement

Ability to promote positive work relationship

Demonstrates flexibility towards working in shifts

Exceptional interpersonal and communication skills

Understands criticality and concepts of information security
Skills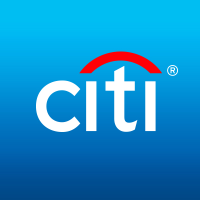 Roles & ResponsibilitiesThe Security Operations Center Cyber Fraud Analyst will be part of the SOC Team. The team monitors, analyzes and responds to cyber fraud threats on a 24x7 basis. Principle Responsibilities: The analyst performs monitoring, research, assessment and analysis of Digital Fraud Attacks leveraging various Security Event Monitoring platforms including Web Threat Detection, Real Time Fraud Risk Assessment, Big Data and Digital Application Monitoring tools (ArcSight, Read more
Splunk, SAS, Teradata, and enterprise real time fraud detection tools.). Previous experience in cyber security operations or incident response is required Follow pre-defined actions to handle BAU and High severity issues including escalating to other support groups Execute daily ad hoc tasks or lead small projects as needed Create and maintain operational reports for Key Performance Indicators and weekly and monthly metrics Perform assessment as well as troubleshooting to help isolate technical issues with the integration of fraud monitoring technologies Participate in daily and ad hoc conference calls to manage quality assurance and documentation related tasks Identify areas for tuning use cases to enhance monitoring value Engage with Fraud Policy, Operations, Strategy and other teams for early detection, prevention and mitigation of detected fraudulent activities RequirementsJob Skills/Qualifications: 4+ years working in the security & operations fields Bachelor's Degree or higher preferred Ability to communicate effectively both orally and in writing Strong knowledge of current Cyber Fraud trends including common Account Takeover techniques and banking malware Deep understanding of Intrusion Detection analysis (TCP/IP, packet level analysis) as well as Application Layer Protocols (HTTP) Advanced understanding of various operating systems (Windows/UNIX), and web technologies (focusing on Internet security) Knowledge of cutting-edge threats and technologies affecting Web Applications Experience with Big Data Technologies, ETL Tools, Data Warehouse and Business Intelligence technologies is preferred Experience with any scripting language (Python, Perl, VBScript) is a plus Experience with vulnerability assessment as well as penetration testing or forensic analysis fields is a plus Certifications from EC-Council, GIAC, (ISC)² are preferred [CISSP, C|EH, GCIA, CCNA]
Skills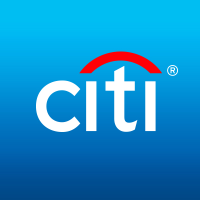 Roles & ResponsibilitiesJob Background/Context: Citi, the leading global bank, has approximately 200 million customer accounts and does business in more than 160 countries and jurisdictions. Citi provides consumers, corporations, governments and institutions with a broad range of financial products and services, including consumer banking and credit, corporate and investment banking, securities brokerage, transaction services, and wealth management. Our core activities are safeguarding assets, lending money, making payments Read more
and accessing the capital markets on behalf of our clients. Diversity is a key business imperative and a source of strength at Citi. We serve clients from every walk of life, every background and every origin. Our goal is to have our workforce reflect this same diversity at all levels. Citi has made it a priority to foster a culture where the best people want to work, where individuals are promoted based on merit, where we value and demand respect for others and where opportunities to develop to are widely available to all. Citi is looking to hire an Operations and Technology Talent Acquisition (O&T TA) Specialist for Singapore. This person will manage all operation roles within O&T. The Talent Acquisition (TA) Specialist will be an integral part of the Asia Pacific Talent Acquisition team and will be responsible for end to end recruitment execution and be a trusted partner who will influence hiring decisions by applying business insights and deep expertise of the external talent market. Key Responsibilities: Partner with hiring managers throughout the recruitment lifecycle and work with other areas of HR for effective interviewing and on-boarding processes Influence, define and execute winning recruitment strategies in partnership with Country and Regional Business and HR stakeholders Proactively attend relevant networking events, provide market intelligence regarding hiring trends as well as research competitive markets and peer organizations; able to pipeline for key positions Support Citi in its future compatible focus by driving innovative and creative talent strategies, identifying non-traditional and diverse talent pools Drive Internal Mobility & Build diverse sourcing strategies with a strong focus on direct sourcing leveraging proactive and innovative recruitment tools & channels Manage relationships with executive search firms, agencies, and temporary firms Partner with the global and regional TA marketing & branding team and Corporate Affairs to support and drive best-in-class social media and branding initiatives Track and analyze effectiveness of recruiting/marketing/branding efforts to ensure the best return on investments Partner with colleagues across Asia Pacific and other regions to share best practices and ensure consistency and efficiency in execution. Ensure all compliance and regulatory guidelines are met and that internal recruiting policy and practices are executed Drive delivery of a "best in class" experience for all candidates RequirementsKnowledge/Experience/Technical Skills: 5-8 years in recruiting and/or recruiting management experience supporting banking/finance roles preferably in Ops A proven track record of relevant talent acquisition experience Ability to navigate ambiguity and constant change, yet able to set priorities and deliver to commitments against a defined strategy. Data driven and analytical with a meticulous eye for detail Strategic thinker with a creative, curious and innovative mindset Proven track record of managing and influencing multiple senior stakeholders Passionate about candidate experience and exceeding client expectations at all times Strong written, communication and interpersonal skills Proactive and engaged learner in a fast changing environment Degree holder is preferred
Skills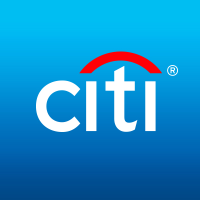 Roles & ResponsibilitiesJob description/requirements : Citi Singapore is looking for graduating students from Science, Technology, and Engineering, to join the Technology Analyst Program in Singapore. The Citi Technology Analyst program provides an unrivalled opportunity for graduates to build an exciting career in technology at Citi. Participants will benefit from a bespoke program of best in class technical and business training which will provide a platform of knowledge and Read more
experience upon which they will build their career with Citi. Analysts will be streamed into Technology teams supporting the Citi franchise in the Institutional Clients Group, Global Consumer Group, or Enterprise functions and will go through two 12-month rotations. Over a span of 24 months, the structured rotational program will provide the Analysts with exposure across various global business initiatives and projects. Begin your career at Citi and let the Technology Analyst Program stretch your potential to the fullest.RequirementsJob requirements Are on track to obtaining an Undergraduate or Master's degree in Science, technology and Engineering discipline, from a top academic institution with at least 2nd upper class (or equivalent) honours Have a track record of strong leadership, teamwork and communication skills Possess a keen interest in the global banking landscape and place a high priority on client-centricity Analytical thinkers and quick learners who are capable of organizing and structuring information effectively. Innovators who can think outside the box and beyond the limits of a position or process.
Skills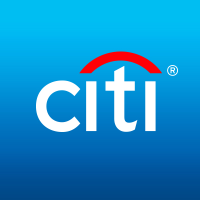 Roles & ResponsibilitiesDescription The Treasury and Trade Solutions (TTS) Asia business provides working capital, integrated cash management and trade solutions to multinational corporations, financial institutions, and public sector across the globe. Key Responsibilities Reporting to the Planning & Analysis Head, you will be part of the leading analysts within TTS Finance providing analytical and strategic support to the senior management and collaborating with the business and functional Read more
partners in delivering key initiatives and achieving financial results. Your role includes: Prepare and co-ordinate the business reviews, and review of the monthly results, forecast and budgeting plans for the Core Cash business. Work closely with FP&A head on business strategic initiatives. Provides action oriented analysis, modeling scenarios that represent upcoming business decisions and presenting conclusions and recommendations. Partner closely with product heads to drive and implement key initiatives and new products rollout relating to payments and receivables, cards and FXJV. Collaborate and drive GPO FP&A initiatives with Regional ICG finance, CSC Mumbai and Global TTS Finance in establishing the key standard product related performance reporting and metrics across TTS. RequirementsQualifications Bachelor's degree in Accounting or Finance, professional accounting certification and/or MBA preferred. Minimum 8 years of relevant experience in financial services, preferably in a large complex organization. A team player with the ability to build strong relationships and interact at all levels in the organization. Demonstrate an ability to learn and desire to develop and improve by challenging status quo.
Skills