Sign in or register for a JobTech account.
At Citi, our customer is at the core of everything we do. Understanding the feedback and satisfaction levels of our consumers is key to driving our business strategy, and the Customer Experience role is integral in ensuring we understand our customers needs at each stage of their journey. In your role, you will have the opportunity to interact across different functions of the bank such as Digital Bank, Read more
Wealth Management, Retail Bank, Branch Services, Credit Cards and various distribution channels to measure, understand and improve NPS (Top Down and Bottom Up). Our Net Promoter Score is an important gauge for us to monitor how we are addressing the needs of our clients, and is critical to the sustained growth of a business. You understand that customers have various journeys and have the ability to identify opportunities and risks, and have experience in turning customer feedback into action plans, addressing critical processes, products and service enhancements that drive Citis NPS. You are proactive and assertive, constantly thinking ahead of how the bank can lead in its product and service delivery and make better decisions to drive business growth. You have experience in managing vendors that drive our NPS functions, and superior project management skills to look after third party management control requirements, which is crucial to ensuring that process and controls are in place to mitigate any risks. This position reports to the Head of Digital Banking and Customer Experience in Singapore. Roles and Responsibilities Manage the NPS Bottom Up and Top Down Program across the different businesses, monitoring results, timelines, data collection and leads management. Work with key stakeholders across business functions of wealth management, retail bank, branch services, credit cards, and distribution channels to identify areas of consumer frustration or process enhancement opportunities. Plan, recommend and execute reports that guide business and strategic decisions such as goals setting and performance reporting. Manage internal service providers that support the program and ensure survey productivity is met. Work with external vendors and business teams to align on NPS Top Down requirements, sampling, data collection monitoring and ensuring results are able to drive business strategies. Responsible for looking after governance and third party compliance and monitoring requirements for internal and external vendors. Challenge and improve NPS Program to drive continuous program improvements (sample size controls, key driver analysis, text analytics, and questionnaire development). Experience/Skill Requirements: Minimum of 10 years experience in Customer Experience, NPS program, customer satisfaction. Possesses in-depth understanding of consumer banking products and processes. Experience in handling vendor governance for financial industries / third party management compliance and risk is an advantage. Strong in stakeholder and vendor management, ability to work with third parties who administer survey callouts, data collection and dashboards. Knowledge of Medallia a plus. Superior project management skills a must. Exceptional problem-solving and interpersonal skills with the ability to work and interact with different business units and operational groups. Self-starter who is highly motivated, passionate and creative Good communication skills, written and spoken, presenting findings in a simple, easy business language to management and key stakeholders Knowledge of SAS or SPSS package, text mining, Power Point, and Excel Macro. ------------------------------------------------- Grade :All Job Level - All Job FunctionsAll Job Level - All Job Functions - SG ------------------------------------------------------ Time Type :Full time ------------------------------------------------------ Citi is an equal opportunity and affirmative action employer. Minority/Female/Veteran/Individuals with Disabilities/Sexual Orientation/Gender Identity. Citigroup Inc. and its subsidiaries ("Citi) invite all qualified interested applicants to apply for career opportunities. If you are a person with a disability and need a reasonable accommodation to use our search tools and/or apply for a career opportunity CLICK HERE . To view the "EEO is the Law" poster CLICK HERE . To view the EEO is the Law Supplement CLICK HERE . To view the EEO Policy Statement CLICK HERE . To view the Pay Transparency Posting CLICK HERE .
Skills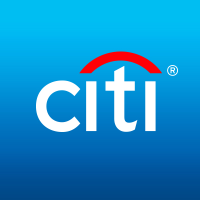 - Roles & Responsibilities : The Info Sec Tech Lead Analyst is a senior level professional position responsible for driving efforts to prevent, monitor and respond to information/data breaches and cyber-attacks. The overall objective of this role is to ensure the execution of Information Security directives and activities in alignment with Citi's data security policy.

Responsibilities:

The analyst performs monitoring, research, assessment and analysis on events generated by Intrusion Detection/Prevention Read more
tools, anomaly detection systems, Firewalls, Antivirus and EDR systems, proxy devices, cloud security solution, data leakage prevention system (ArcSight, Arbor PeakFlow, Palo Alto Networks, etc.) which requires demonstrable security incident response experience.
Handle BAU and high severity issues including escalating to other support groups. Execute daily adhoc tasks or lead small projects as needed.
Perform initial risk assessment on new threats and vulnerabilities, perform assessment phase of Vulnerability & Threat Management process.
Lead person in handling threat incidents calls like DDOS calls and high severity cases.
Reduce risk by analyzing the root cause of issues, their impact, and required corrective actions.
Drive a continuous effort to improve SOC process and detection capability
Create and maintain operational reports for Key Performance Indicators and weekly and Monthly Metrics.
Participate in daily and ad-hoc conference calls as well as compliance & controls, self-assessment processes and documentation related tasks.

Qualifications:

6-10 years of relevant experience
Consistently demonstrates clear and concise written and verbal communication
Proven influencing and relationship management skills
Proven and strong analytical skills

Education:

Bachelor's degree/University degree or equivalent experience
Skills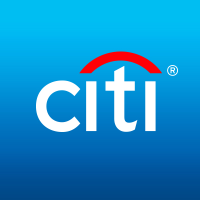 - Roles & Responsibilities : Job Description
The individual will work in Global Liquidity Management (GLM) group within Corporate Treasury. The GLM group is responsible for setting firm wide liquidity risk policy and standards, establishing the framework for sizing liquidity requirements including internal stress testing framework, developing contingency funding plans in conjunction with other stakeholders within and outside Treasury function, providing liquidity oversight to the banks global entities, and ensuring Read more
that the bank maintains adequate liquidity appropriately positioned to meet the company's global needs both in normal market conditions as well as during periods of stress.
In this role, the individual will be responsible for supporting, and selectively leading, the development and ongoing execution of FR 2052a liquidity reporting requirements set forth by the bank regulators. In doing so, the primary focus will be to deliver timely and accurate firm-wide liquidity reporting, perform variance analysis and reconciliation, review FR 2052a rules and provide their interpretation.

Additionally, the individual will also be responsible for providing support for liquidity data management and reporting automation initiatives, detailed deep-dives into products and performing data analytics to support stress test assumptions. This will require strong collaboration and engagement with business partners across Treasury, Finance, Operations, and Technology functions.

Key Objectives:
Understand the FR 2052a regulatory reporting requirements, Liquidity Coverage Ratio (LCR), Resolution Adequacy and Positioning (RLAP), liquidity analytics, and the existing framework so that individual is able to effectively oversee ongoing liquidity reporting. In addition, perform trend and variance analysis by entity, product, counter-party, tenor and other liquidity attributes on large data sets. The individual will be expected to develop and implement enhancements to the current FR 2052a reporting process in order to improve the accuracy and timeliness of reporting and the efficiency of the process. Also, the individual will be expected to monitor any changes to FR 2052a reporting rules and coordinate assumption changes required by the bank regulators.

Specialized Skills:
The ideal candidate should have in depth knowledge of the FR2052a reporting process, possess an eagerness to learn the current process and infrastructure, be a change-agent to effectively recommend and implement process improvements and help the team execute towards the target state. The candidate will need to have a working knowledge of liquidity management concepts, the ability to drill down into large data sets and to present findings to an executive audience. To be successful in this role, the individual needs to be a self-starter, with an ability to thrive in a fast-paced environment and effectively collaborate across levels in a matrixes environment, and eager to make an impact. Existing knowledge of Citi Legal Entity Structure, Balance Sheet, liquidity risk management and stress testing is desirable.

Development Opportunities:
This role gives the individual a unique opportunity to gain exposure to Citi's balance sheet and the breadth of globally diverse banking and capital markets products and services. The individual will work with multiple internal stakeholders across Treasury, Finance, Operations, Technology and Risk functions as well as external bank regulators (FRB, OCC, FDIC).

Qualifications:

A bachelor degree in economics, finance, accounting or related fields; advanced degree is a plus
Minimum 6-10 years of experience in one or more of Treasury, Finance, Risk Management, or Project Management disciplines, preferably with some level of prior exposure to: Liquidity Risk Management and Analytics
Strong knowledge of the Balance sheet management, liquidity management, related regulatory requirements, financial markets and products, and Treasury
Excellent understanding of FR 2052a Complex Institution Liquidity Monitoring Report, Liquidity Coverage Ratio
Strong quantitative and presentation skills, with attention to detail and advanced knowledge of Microsoft Excel, Access and Power Point, and ability to work with large volumes of data leveraging spreadsheets and models
Excellent project management, interpersonal and communication skills
Willingness to take ownership and execute on deliverables
Team player with an ability to work well with others in a fast-paced, high energy environment
Skills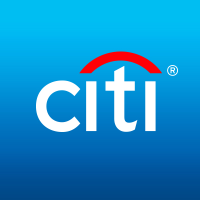 - Roles & Responsibilities : POSITION SUMMARY/OVERALL PURPOSE OF THE JOB
This is a Regional Product Management role responsible for driving the strategy for our high growth B2B commercial cards business in the region. The candidate will execute business priorities to meet financial goals and will own all aspects of the B2B P&L including build & commercialisation of products, capabilities and client solutions and manage the business risk in Read more
close collaboration with internal/external partners across region, countries and global teams.

KEY ACCOUNTABILITIES

Responsible for developing the business strategy and execution plan to grow regional Commercial Cards B2B portfolio, with key focus on growing non-travel spend, in alignment and close partnership with country, regional and global stakeholders
Responsible for growth of Procurement cards, Virtual Cards, Supplier payments and other B2B sub-products across Asia Pacific markets. Closely tracking competitor offerings, conducting market research and reviewing B2B sub product drivers to take appropriate product actions and drive sustainable growth.
Close partnership with sales and coverage teams across the region and countries to strategically design, structure and deliver innovative B2B solutions meeting evolving market demands and client requirements
Equip Sales and coverage teams with B2B value propositions and differentiators. Drive campaign and initiatives to deliver B2B product drivers and P&L targets. Support and lead client engagement on key B2B deals and relationships.
Working with internal partners in Payments and Trade to design compelling B2B value proposition for clients, e.g. integrated supply chain solutions, scheme agnostic B2B payments etc. Responsible for roll out of market leading Pay Early product in key priority markets in Asia
Create comprehensive communication plans to ensure internal teams and clients are updated on new/existing B2B capabilities, including development of client facing product collateral, internal training for stakeholders, online information outlets and webinars for clients
Partnership development and management for B2B product suite, including 3rd party fintechs, e.g. to deliver the last mile acceptance and integration solutions
Managing the credit and operational risk of the B2B portfolio in partnership with risk team.
Working with functional partners across service, ops, implementation, tech, legal, compliance, control functions and risk teams for end-to-end management of B2B product
Leading a small team of B2B product specialists, including supplier enablement responsibility
Roll out of various B2B platforms:Enablement of Visa Payable platform and enhancing Mastercard ICCP
Influencing external product build for ICCP and VPA in alignment with Asia business priorities
Collaboration with various acquiring service provider across Asia to enhance supplier enablement experience
Collaboration and Integration with business spend management platform to enhance client procurement experience

KEY COMPETENCIES / SKILLS

Business/Industry knowledge/competencies

Undergraduate / Post graduate degree in Business, Finance or Economics or other commercial disciplines
10-15 years of work experience in the financial services industry, preferably with experience in transaction Banking and commercial cards ecosystem
TTS product knowledge and country/regional product, sales management experience
Proven track record of successful product/sales management
Strong Influencing/Collaboration skills
Sound knowledge of the card associations and banking platforms
Track record of product or client management disciplines
Understanding of competitor B2B offering, both banks and non-banks

Personal Attributes/Interpersonal skills

Drive for outcome and focus on execution
Strong work ethic, positive attitude and strive for continuous self-improvement
Excellent presentation, communication and analytical skills
Strong interpersonal and stakeholder management skills
Ability to prioritise and work under pressure
Organisation savvy and professionalism

KEY BUSINESS RELATIONSHIPS

An understanding of the Commercial Cards ecosystem, Clients working capital cycle and procurement practices, virtual cards for ecommerce, track record of partnership and collaboration with country, regional and global teams within Citi will be an important asset.
The successful candidate must be both a leader and a team player, working with Product teams, Sales and Coverage teams, and functional teams in country, region and globally

External

Partners like Visa, MasterCard, Global Pay, Wirecard, Stripe, Coupa, Conferma, Troovo etc.

SUMMARY
This is an excellent opportunity for a highly motivated and capable individual to join a fast growing and exciting business.
Skills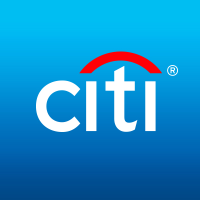 - Roles & Responsibilities : Job Purpose:
Lead the transformation journey to create a culture of data led experimentation and marketing measurement strategy with emphasis on data driven efficient allocation of marketing dollars across marketing campaigns and channels.
The role is expected to work closely with Region & Country Senior Business and Product Managers, the Analytics and Information Management (AIM) Centre of Excellence, Technology and Decision Management seniors to design Read more
and conduct marketing experiments and publish the results on ongoing basis.

Key Responsibilities:

Develop marketing measurement strategy and framework with emphasis on tracking impact, and ROI.
Define important KPIs to track and measure success of Marketing Campaigns
Design and conduct data driven marketing experiments
Evaluate the ongoing effectiveness of marketing campaigns to ensure continued improvement and optimization of all marketing channels.
Develop Marketing Mix Models to optimize channel spend allocation and provide direction to media partners as needed.
Communicate results and recommendations to the senior leadership team on regular basis
Explain and train employees on existing and new marketing analytics strategies
Lead regular Updates to senior business managers on status and impact of initiatives

Knowledge/Experience/Technical skills:

Highly numerate, as demonstrated by Masters in a numerate subject such as Mathematics, Operational Research, Business Administration, Economics etc. from Premier Institute or a track record of performance that demonstrates this ability
8+ years of relevant work experience in Marketing Analytics within Banking / Financial Services / Consulting / Analytics Industry
Strong Business and Product Knowledge across all consumer products
Strong analytical skills and ability to interpret data, identify trends, analyse program effectiveness, and ROI.
Strong understanding and experience with the MarTech stack including Automation platforms, A/B testing tools, CMS, DMPs and CRMs.
Ability to link analytical techniques and framework to drive business goals and/or customer experience
Experience using predictive models and matching algorithms to optimize marketing acquisition and revenue.
Experience in using Big Data platforms and software, e.g. Spark, Python, Hive, Pig etc

Personal Skills:

Excellent presentation skills – able to clearly articulate complex strategies/techniques and ideas to senior management
Self Motivated – demonstrated ability to follow through to execution
Strong Project Management Skills, ability to lead cross functional teams towards a common vision
Passionate about providing a superior segment-of-one customer experience
Skills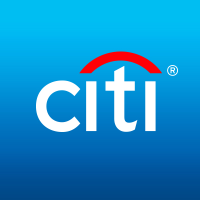 - Roles & Responsibilities : The Business Analytics Ld Analyst is a strategic professional who stays abreast of developments within own field and contributes to directional strategy by considering their application in own job and the business. Recognized technical authority for an area within the business. Requires basic commercial awareness. There are typically multiple people within the business that provide the same level of subject matter expertise. Developed Read more
communication and diplomacy skills are required in order to guide, influence and convince others, in particular colleagues in other areas and occasional external customers. Significant impact on the area through complex deliverables. Provides advice and counsel related to the technology or operations of the business. Work impacts an entire area, which eventually affects the overall performance and effectiveness of the sub-function/job family.

Responsibilities:

Gathers operational data from various cross functional stakeholders to examine past business performance
Identifies data patterns & trends, and provides insights to enhance business decision making capability in business planning, process improvement, solution assessment etc.
Recommends actions for future developments & strategic business opportunities, as well as enhancements to operational policies
May be involved in exploratory data analysis, confirmatory data analysis and/or qualitative analysis
Translate data into consumer or customer behavioral insights to drive targeting and segmentation strategies, and communicate clearly and effectively to business partners and senior leaders all findings
Continuously improve processes and strategies by exploring and evaluating new data sources, tools, and capabilities
Work closely with internal and external business partners in building, implementing, tracking and improving decision strategies
Appropriately assess risk when business decisions are made, demonstrating particular consideration for the firm's reputation and safeguarding Citigroup, its clients and assets, by driving compliance with applicable laws, rules and regulations, adhering to Policy, applying sound ethical judgment regarding personal behavior, conduct and business practices, and escalating, managing and reporting control issues with transparency.
Ensures that Cards Products team are equipped with data and insights to manage life cycle of a product, from estimating potential of a new product partner, drafting product dynamics and value proposition, simulating effect on P&L, monitoring product performance (PPR), restructuring product dynamics to become more profitable, or even product migration or closure.
Develop sound program impact forecasting (both financial impact and customer behavior) and track program impact over time in order to build knowledge about how each treatment impacts the product dynamics. Be able to identify root causes of variance between forecasts and simulations to actual.
Bring out best practices on the use of the bank and the partner's data and drive partner-focused analytics to help grow the business and the partner's.
Standardize the production of Product Management Tools and Dashboards which makes drawing insights on the health of a product, its maturity, risk and opportunities, easier and quicker.
Drive the alignment of definitions across the region on the relevant KPIs on product management, specifically CNR. (customer net revenue)

Qualifications:

6-10 years of experience
Experience as an Operations Research Analyst, Analytics Manager, Strategic Business Analyst or related position performing quantitative analytics supporting financial services
Experience analyzing large datasets; applying mathematical, statistical and quantitative analysis techniques to perform complex analyses and data mining

Education:

Bachelors/University degree, Master's degree preferred

This job description provides a high-level review of the types of work performed. Other job-related duties may be assigned as required.
Skills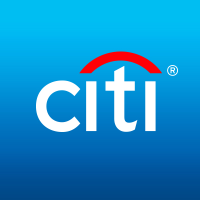 - Roles & Responsibilities :
>Be responsible for and drive all regional data analytics projects for Fraud, Collections and Credit Initiation processes.
Develop strategic plans during the yearly planning and budgeting exercise. Constantly ensure alignment of analytics initiatives with the strategic priorities of key stakeholders. Own impact assessment, prioritization and delivery of the identified initiatives.
Communicate recommendations and performance trends with key stakeholders, senior management and external regulators and work effectively Read more
in a global and regionally matrixed environment
Provide thought leadership to conceptualize and identify new uses of data to drive process efficiencies, improve customer experience and support revenue growth. Use a combination of data insights and sophisticated statistical techniques to drive benefits. Some identified key initiatives are -

Transition advanced and tactical analytics practices from countries to the Fraud Analytics COE. Combine transaction data across multiple countries to create regionally validated rules, given the cross-border nature of fraud
Develop analytical solutions (AI/ML models, Decision Trees etc.) and lead other sophisticated analytical projects (e.g. Proof-of-concept with external vendors.) to manage Fraud risk for credit card consumer loans and other banking products/ services
Liaise with other analytics teams - Cyber security, Internal fraud etc. to identify synergies and best practices
Develop and improve collections segmentation to drive Collections efficiencies. Identify at-risk customers upfront for delayed or accelerated collections actions and offers.
Map channel preferences to devise Omni-channel communication strategies for fraud and collections – pivot from Analog to Digital.
Identify opportunities in credit initiation process to reduce cancellations and drive better turn-around times across all acquisition channels.
Use data insights to drive down acquisition cost - improve throughput coming from digital application channels.
Own projects end-to-end including tech development and implementation

Create a future-ready analytics process by championing the adoption of AI/ML tools like NLP, sentiment analysis, text mining, recommender systems etc. , to drive efficiencies
Identify external partners in the Fintech space and work with internal partners in Operations, Risk, Global teams to execute, projects, and coordinate franchise-wide initiatives
Identify and utilize data from both traditional and unconventional internal sources to enhance solution quality in accordance with model governance policy and legal and regulatory requirements
Ensure high staff morale ; Be responsible for coaching, developing, and empowering staff to achieve superior results all aspects of the job
Ensure adherence to Model Governance standards; comply with all policies, legal/regulatory requirements in the model management processes

Knowledge/Experience/Technical skills:

Bachelor's degree required in a quantitative discipline such as mathematics, statistics, economics, engineering, or operations research. Post-graduate degree strongly preferred.
10+ years of experience in financial services and experience in leading analytical teams is required
Experience in managing remote teams.
Hands-on experience in end-to-end statistical modeling, using techniques such as linear regression, logistic regression, decision trees and random forests
Experience is designing downstream business strategies using models and analytical insights as inputs
Experienced in either SAS, R or Python
Prior experience in fraud , collections or operations is preferred
Proven track record of success, with particular emphasis on leading change
Knowledge on model lifecycle, governance requirements and model deployment

Personal Skills:

Ability to create support and buy-in across a wide range of stakeholders; create a strong network of relationships among peers, internal partners, external constituencies and decision makers.
Strong organizational skills, and ability to multitask in a dynamic and ambiguous environment
Strong written/verbal communication and presentation skills and ability to translate analytical insights into business actions
Demonstrated ability to synthesize information, prioritize business goals and drive results with a high sense of urgency
Promote a culture of collaboration and teamwork across organizational boundaries; willing to break down functional silos to optimize business results and to facilitate the overall growth of the franchise.
Demonstrated ability to exercise excellent judgment and maintain confidentiality with highly sensitive information
Experience in managing and building a high performing team and providing them with vision, growth and diverse opportunities
Skills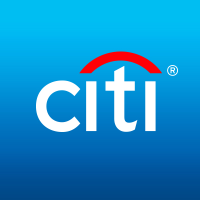 - Roles & Responsibilities : Job Summary :
Manage technology budget, demand planning, resource strategy and deployment, along with team operations for Open banking software development organization

Responsibilities:
Resource Management:

Engage with Engineering managers within the team to drive effective resource planning, across technology skillsets and vendor selection.
Maintain resource details across GOC for Time and Material as well as Fixed outcome work orders.
Work closely with vendors to ensure resources with appropriate skill Read more
sets are on-boarded and bench strength is available keeping in view attrition rates
Track resource onboarding, relevant processes (SPAs, MAQ, etc) for vendors as well as staff.
Assist with new hires(staff and vendor resources), including documentation and onboarding, and collaborate to address and resolve all employee concerns
Develop and refine training material for resources and formalize in the global learning systems across skillsets.
Work closely with Regional and Digital COS on resource strength, demand, onsite-offshore ratio, etc. and resource strategy alignment
Track the mandatory trainings & compliance aspect for all resources
Govern and track resource work allocation and timesheet approvals
Collaborate with API team Engineering leads on vendor staff feedback and discuss with vendor on the same.

Business planning :

Work closely with department head on team strategy, demand fitment and resource skill sets requirement.
Convert teams roadmap and product plans into headcount and financial plans to support forecast, budget and planning.
Alignment of Quarterly work demand and budget distribution across engineering leads.
Build business proposals for investments asks in collaboration with Engineering leads.
Collaborate closely with Engineering leads to segregate the technology stack and vendor wise efforts for various regions
Ensure alignment of appropriate resources of various skill set for each domain

Managing team operations:

Communicate team achievements and progress through news-letter and updates within team to stakeholders, by collaborating with Engineering leads to track weekly team achievements.
Drive team meetings and organization culture to adopt tools and best practices on effective operations
Track delivery for department level goals and tasks
Perform the COS role to represent the team in management and planning forums

Skills and Qualifications:

Excellent business presentation skills.
Excellent written and oral communication, ability to communicate complex information in a simplified form
Strong tracking and reporting skills, with a focus on interdepartmental communication
10+ years of work experience
3+ years of experience working as a business analyst or project manager with an application development organization in financial services industry
Experience of consumer banking preferred
Having understanding of technical terms/stacks and savviness to adopt new technology tools
Skills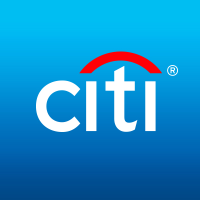 - Roles & Responsibilities : Job Description
The individual will work in Global Liquidity Management (GLM) group within Corporate Treasury. The GLM group is responsible for setting firm wide liquidity risk policy and standards, establishing the framework for sizing liquidity requirements including internal stress testing framework, developing contingency funding plans in conjunction with other stakeholders within and outside Treasury function, providing liquidity oversight to the banks global entities, and ensuring Read more
that the bank maintains adequate liquidity appropriately positioned to meet the company's global needs both in normal market conditions as well as during periods of stress.
In this role, the individual will be responsible for supporting, and selectively leading, the development and ongoing execution of FR 2052a liquidity reporting requirements set forth by the bank regulators. In doing so, the primary focus will be to deliver timely and accurate firm-wide liquidity reporting, perform variance analysis and reconciliation, review FR 2052a rules and provide their interpretation.

Additionally, the individual will also be responsible for providing support for liquidity data management and reporting automation initiatives, detailed deep-dives into products and performing data analytics to support stress test assumptions. This will require strong collaboration and engagement with business partners across Treasury, Finance, Operations, and Technology functions.

Key Objectives:
Understand the FR 2052a regulatory reporting requirements, Liquidity Coverage Ratio (LCR), Resolution Adequacy and Positioning (RLAP), liquidity analytics, and the existing framework so that individual is able to effectively oversee ongoing liquidity reporting. In addition, perform trend and variance analysis by entity, product, counter-party, tenor and other liquidity attributes on large data sets. The individual will be expected to develop and implement enhancements to the current FR 2052a reporting process in order to improve the accuracy and timeliness of reporting and the efficiency of the process. Also, the individual will be expected to monitor any changes to FR 2052a reporting rules and coordinate assumption changes required by the bank regulators.

Specialized Skills:
The ideal candidate should possess an eagerness to learn the current process and infrastructure, be a change-agent to effectively recommend and implement process improvements and help the team execute towards the target state. The candidate will need to have a working knowledge of liquidity management concepts, the ability to drill down into large data sets and to present findings to an executive audience. To be successful in this role, the individual needs to be a self-starter, with an ability to thrive in a fast-paced environment and effectively collaborate across levels in a matrixes environment, and eager to make an impact. Existing knowledge of Citi Legal Entity Structure, Balance Sheet, liquidity risk management and stress testing is desirable.

Development Opportunities:
This role gives the individual a unique opportunity to gain exposure to Citi's balance sheet and the breadth of globally diverse banking and capital markets products and services. The individual will work with multiple internal stakeholders across Treasury, Finance, Operations, Technology and Risk functions as well as external bank regulators (FRB, OCC, FDIC).

Qualifications:

A bachelor degree in economics, finance, accounting or related fields; advanced degree is a plus
Minimum 6-10 years of experience in one or more of Treasury, Finance, Risk Management, or Project Management disciplines, preferably with some level of prior exposure to: Liquidity Risk Management and Analytics will be preferred.
Strong knowledge of the Balance sheet management, liquidity management, related regulatory requirements, financial markets and products, and Treasury
Excellent understanding of FR 2052a Complex Institution Liquidity Monitoring Report, Liquidity Coverage Ratio
Strong quantitative and presentation skills, with attention to detail and advanced knowledge of Microsoft Excel, Access and Power Point, and ability to work with large volumes of data leveraging spreadsheets and models
Excellent project management, interpersonal and communication skills
Willingness to take ownership and execute on deliverables
Team player with an ability to work well with others in a fast-paced, high energy environment
Skills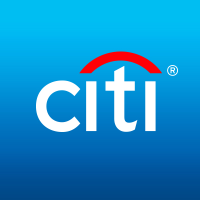 - Roles & Responsibilities : The Apps Sup Intermediate Analyst is a developing professional role which integrates in-depth specialty knowledge with a solid understanding of industry standards and practices; demonstrates good understanding of how the team and area integrate with others in accomplishing the objectives of the subfunction/ job family. Applies analytical thinking and knowledge of data analysis tools and methodologies. Breaks down information in a systematic and Read more
communicable manner. Developed communication and diplomacy skills are required in order to exchange potentially complex/sensitive information. Moderate but direct impact through close contact with the businesses' core activities. Quality and timeliness of service provided will affect the effectiveness of own team and other closely related teams.

Responsibilities:
Analyze, manage and implement development for requested changes.
Analyze and manage all compliance and security requirements to the set of applications.
Provide day-to-day user support for UAT environment of local business applications, share analytical expertise and consult business colleagues from different units.
Inform and involve the appropriate support teams where required.
Provide periodic reporting to line management.
Perform other functions as requested by management in line with position objective.
Comply with corporate policies and standards.
Coach and train new team members.
Performs other duties and functions as assigned
Appropriately assess risk when business decisions are made, demonstrating particular consideration for the firm's reputation and safeguarding Citigroup, its clients and assets, by driving compliance with applicable laws, rules and regulations, adhering to Policy, applying sound ethical judgment regarding personal behavior, conduct and business practices, and escalating, managing and reporting control issues with transparency.

Qualifications:
2-5 years experience in an Apps Support role.
Application development and modification and / or maintenance of applications.
In-depth knowledge of development tools and languages.
Work closely with business partners in defining requirements for systems applications.
Work experience in Technical Production Support roles preferably within financial services organization
Ability to document and standardize processes around support procedures

Education:
Bachelor's/University degree or equivalent experience
Skills