Sign in or register for a JobTech account.
Jobs that require

account management

skill Do you enjoy interacting with people and helping others to achieve career success? We have the right role for you! At Recruit Express, our Recruitment Consultant's job is a hybrid role that encompasses various functions – recruitment, business development, account management, marketing and customer service. It is about understanding clients' and candidates' needs and manage their expectations. Working in a dynamic and challenging environment, you will find your Read more
role rewarding and meaningful.

Key Responsibilities:
• Analyse and assess client's hiring needs
• Build meaningful relationships to maintain and acquire clients accounts
• Screen and interview candidates to perform job matches for clients and candidates
• Manage job offer process and handle negotiations on compensation and benefits

Learning and Rewards:
• Opportunity to build network and personal branding
• Exposure to market sentiments and industrial trends by connecting with clients
• Sense of satisfaction when your professional service is appreciated by clients and candidates
• Sense of achievement in meeting targets on an individual, team and division level
• Attractive incentives remuneration package – Competitive base + uncapped commission

Our Culture:
• We believe in grooming potential leaders to lead, grow and manage their own teams.
• We value teamwork by setting targets as a team and work towards the goals.
• We encourage healthy competition to drive our people to stay well and motivated on the job.
• We promote employee bonding by organizing exciting company events which are facilitated by our very own staff.

What do you need to qualify?
• Min degree of any discipline.
• Proactive attitude.
• People-oriented personality.
• Good CCA Records

Karen Lee Yen Lin | R1326231 | Recruit Express Pte Ltd | EA No. 99C4599
Skills We are hiring under Recruit Express headcount - 6 Months Contract Client Account Opening Analyst (Salary up to S$6,000)
Our client is a foreign based bank.

Job Responsibilities:

Attached to Private Wealth Operations Team
Responsible for the life cycle of client information data set up through the reviewing of account documentation and maintaining of static data
Verify and manage client documents which includes account opening, document updating and account closing
Provide support with document Read more
management and static data updates to their clients' internal records
Handle the opening and maintenance of clients' accounts
Responsible for control and verification of the daily workflow of client transition and conversion operations
Provide back office support to Relationship Managers
Perform data analysis
Assist the Client Service Team with their queries

Job Requirements:

Minimum Diploma and above in relevant discipline
4 to 8 of relevant Client Account opening experience
Knowledge in using Avaloq
Salary ranges from S$4,000 to S$6,000 per month

Qualified candidates are invited to submit their applications to Donovan Leong Wen Quan.

Please email resume via donovanleong@recruitexpress.com.sg

Attention resumes to Donovan Leong Wen Quan
Outsourcing Team
Recruit Express Pte Ltd | EA No. 99C4599

Only shortlisted candidates will be notified.
Skills Description
As an Enterprise Account Manager, you will primarily be responsible for expanding InfoFabrica (IFF) enterprise territory through growth development of assigned account footprint and new account acquisitions. You will partner closely with IFF cross-functional teams, vendors and SI partners to provide customers a first-class sales service experience like no other, serving as the trusted anchor for customers throughout the entire sales cycle to post-closure. The Enterprise Account Manager Read more
will act as the single point of contact for assigned accounts to InfoFabrica and shall represent the brand.

As the Enterprise Account Manager, you will be tasked to develop and maintain a consistent and healthy pipeline; driving deal closures and company sales growth. This role is based in Singapore with high career progression opportunity. Serving Singapore markets, with overseas travelling opportunity.

Responsibilities:
Maintain warm relationships with assigned accounts and new account acquisition.
Proper qualification of leads and able to provide accurate report on opportunities.
Conduct market research into accounts, identify key players and generate interest.
Strong phone presence and confidence/experienced in making cold calls.
Able to sell and upsell InfoFabrica Cloud and Data Center Solutions and value proposition to both new and existing customers.
Acquired understanding of market segmentation, develop and execute Go-To-Market strategy for assigned accounts.
Collaborate between different functional teams and serve as the point of contact for customers and vendors.
Maintain good customer and partner relationships at all times.
Meet and exceed quarterly sales goals by managing individual sales activity.
Accurately track and generate timely sales report for presentation to management.

Requirements:
Possess excellent interpersonal skills with strong presentation abilities.
Proficient in MS Office Suite, Salesforce.com and/or other CRM, web presentation tools.
Comfortable with making cold calls to prospects.
Able to work in a team environment and independently.
Self-motivated and driven to achieve goals.
Possess strong understanding of Enterprise IT industry ecosystem.
Strong verbal and written communications skills are essential.
Willingness to learn and develop new skills is essential.
Ability to thrive in a fast-pace and competitive environment.

Education & Experience:
Min. Diploma / Bachelor of Science Degree in Electrical Engineering / Computer Science or equivalent preferred.
Min. 3 years of Account Management / ICT, Enterprise or Commercial Sales / Business Development experience with proven sales track records.
Experience in dealing with customers at all levels, including C-levels.
Basic technical knowledge and understanding of Cloud Service Providers offerings, Hyper Converged Infrastructure, Enterprise Storage, DR and Backup solutions is a plus.
Job Details
1 Magazine Road, Central Mall #06-12 Singapore 059567

Enterprise Account Manager

Sales Team
Skills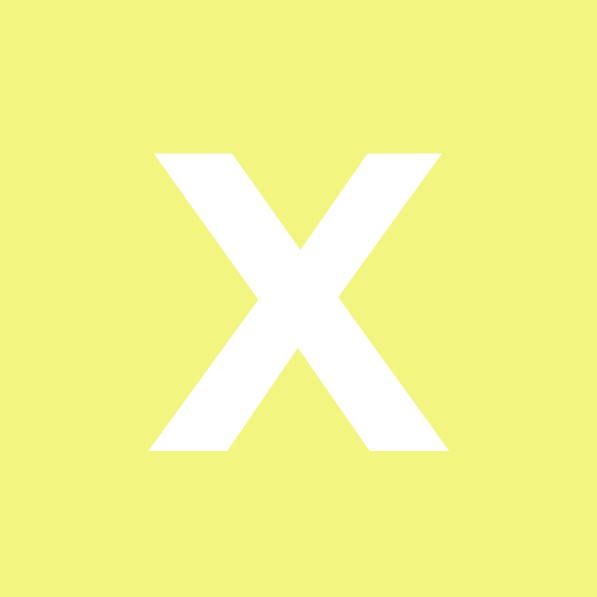 Corporate ProfileXinCap is a fast-growing investment group which incubates start-ups that are co-managed by partners;Xin Advisory: Provide financial services including but not limited to investments, fundraising, accounting and tax advisory.Xin Food: Partnership with the largest poultry supplier in Singapore and Malaysia and created CEMANI, Singapore's very first premium chicken snack brand.Xin Investments: Invest and build companies in public portfolio and stealth portfolios.Core ResponsibilitiesCoordinate Operation Functions: Manage inventory Read more
and ensure sufficient stock levels at all times. Ensure the smooth running of day to day operations.Coordinate Accounting and Finance Functions: E.g. Preparing invoices, quotations, payouts and cash reconciliation matters for the company.Coordinate Sales and Marketing Functions: Prepare marketing materials on social media platform (Facebook, Instagram and email marketing etc) and plan marketing events.Venture Building & Business Development: Develop new business with existing clients and/or identify areas of improvement to meet sales quotas.Relationship & Accounts Management: Serve as the lead point of contact for all customer account management matters.Research & Due Diligence: Conduct research, due diligence and analysis of companies, markets and sectors across different geographies.Deal Sourcing & Analysis: Scouting new leads/start-ups which are potential deals for investments and preparation of presentation materials as well as other relevant documents such as financial models and any additional ad-hoc tasks required.Preferred Skills and ExperiencePrior experience with Sales, Operations or Business.Would be good to have graphic design skills.Prior experience with Adobe Creative Suites would be good.Bachelor's degree in Business or related field.Based in Singapore during full-time hire period.Fluent in English with good communication skills (Verbal, writing and presentation).Driven and independent individual who is able to thrive in a dynamic, changing and fast-paced work environment.Application Instructions: Please apply for this position by submitting your CV to deals@xincap.coKindly note that interviews will be conducted on a rolling basis. Candidates who are able to commence immediately will be prioritised.
Skills Manage treasury activities in bank account management, cash & liquidity management, and interco funding based on group treasury policies and standard operating proceduresProvide guidance to local finance/treasury teams on all matters related to treasury in accordance with group treasury policiesReview and analyze cash positions and cash flow forecasts to ensure the optimal level of cash in each entityAssist in the selection, implementation, and maintenance of a Treasury Management SystemDevelop Read more
and prepare treasury reports and dashboard to monitor exposures and analyze financial risksMaintain oversight and ensure compliance to SOX and internal Treasury controlsSupport ad hoc projects as and when requiredRequirements
At least 5 years of working experience in a Finance/Treasury position
Self-starter, innovative, team-oriented and confident in his or her abilities
Independent, flexible and demonstrate the ability to deal with ambiguity and pressure
Meticulous, analytical and equipped with a problem-solving mindset and can-do attitude
Strong interpersonal and communication skills, able to work well with others
Proficient in using Treasury Management System in current or previous roles
Prior experience in business intelligence tools such as Power BI, Tableau or Qlik Sense would be an advantage
Skills About the Position
goGame East Posted on 21-May-20 goGame Job Description • 5 day work week (Near MRT)• Awesome working environment• Good prospects and growth opportunities You will be responsible for the daily system administration, monitoring, support and maintenance, backup, recovery and servicing of the company servers and network. You are a people champion that will play a key role in providing quality service to maximize system service level uptime, Read more
reliable performance and quick response to incidents while minimising the cost. Your mind is set on reducing the cost of business, where you can minimise the downtime and inefficiency in the process or procedure. You should be passionate for new technology and always utilising the knowledge to improve the system and minimising the cost. Key Responsibilities:• Maintain IT Infrastructure, systems, storage, OS, Software applications• Maintain IT Policy, SOP, workflow, BCP/DRP to systems and data• Work with HR & Project Leads to deliver IT resources, hardware, services, connectivity • Work with project owners and team to understand the project requirements, design, implement and maintain the IT infrastructure for the project.• Provide administration & support to end-user's devices & servers in Windows, Linux & Mac• Provide helpdesk services to IT Infrastructure, network, storage & systems• Conduct installation, configuration, operation, troubleshooting and maintenance of all systems hardware and software in the server, network and cloud infrastructure.• Service Office IT matters including server procurement or sizing, networking requirements, domain management, system procurement, communication tools, user account management, access control, and desktop support. • Monitor system and network performance, provide availability and security management.• Monitor the system resource utilisation and cost, advice the project owner of the correct sizing for optimal performance with minimal cost.• Ensure disaster recovery plan and strategy are in place for all critical systems.• Manage and update all network device operating system and firmware, upkeep all security firewall rules and manage VPN across different networks. • Optimize policy, procedure and workflow for current systems and new projects to ensure seamless continuity.• Manage inventory, maintenance contracts, vendor communication and upkeep all documentation • Ensure all hardware and software comply with organization and industry standards.• Proactively identify areas of improvement within assigned current processes and practices • Support other projects and tasks as requestedYou are:• Able to adopt new technology, a team player with good communication, documentation and interpersonal skills.• Fast learner with good project planning, time management and organizational skills to deliver and meeting critical timelines. REQUIREMENTS Experience Minimum of 3 years of experience in an end-user support, server and network administration. Diploma or Degree in Information Technology, or equivalent. Experience in system and network management software, monitoring and security tools, certification is a plus. Game industry knowledge is a plus Skills Knowledge in deployment and management of Amazon Web Services (AWS). Google Compute Engine (GCE) or Docker container experience is a plus. Knowledge in Windows OS, Linux, Open Source tools and scripting. Knowledge in Database Management: relational, NoSQL, Caching and Data Warehousing. Experience in managing servers; AAA, SNMP, Syslog, NTP, DHCP, FTP, DNS, IPS, VPN, load balancers, others. Experience in managing LAN, WAN, WiFi, IP network security, network security devices, routers and switches. Ability to manage project, technical documentation and organize resources to deliver critical timelines. A fast learner with passion for new technology. Strong analytical and problem solving skills. Ability to work as part of a team with excellent communication & interpersonal skills Results-driven, focused on delivering quality work Additional Information Senior Executive Qualification Bachelor's Degree, Post Graduate Diploma, Professional Degree If you love games, why not work at goGame? goGame is a mobile game publisher and subsidiary of SEGA. Founded in 2015 by industry veteran David Ng, we offer a full range of publishing services and tools to help mobile game developers achieve success in the app stores. Some of the games we've published include Disney Crossy Road in Southeast Asia and Dragon Project for (most of) the world. If you join goGame, you'll be working with people from various countries, cultures and specializations in Singapore, Indonesia, Malaysia, Taiwan, Thailand, Vietnam and the Philippines. We love working with people who are passionate, ambitious, and enjoy a challenge. If that sounds like you, we'd like to meet you! Additional Company Information Registration No. 20158288G Company Size 51 - 200 Employees Computer / Information Technology (Software) Benefits & Others Dental, Medical, Regular hours, Mondays - Fridays, Casual (e.g. T-shirts)
>

no -- Principals only. Recruiters, please don't contact this job advertiser.no -- Please, no phone calls about this job!no -- Reposting this message elsewhere is NOT OK.
Skills About the Position
We're looking for a candidate to fill this position in an exciting company.Review clients' account opening documentation Liaise with Relationship Managers and Legal & Compliance department to complete required documentation, explain and clarify documentation requirementsConduct KYC review on new and existing portfoliosResponsible for maintenance of client related static data in the system Degree / Diploma with 5-8 years of relevant work experience in account documentation review in Read more
BanksGood knowledge of account documentation requirements, regulatory requirements, policies and guidelines in Private BankingMeticulous and independentProficient in MS Office ApplicationsGood interpersonal and communication skills
>

no -- Principals only. Recruiters, please don't contact this job advertiser.no -- Please, no phone calls about this job!no -- Reposting this message elsewhere is NOT OK.
Skills About the Position
Improve the lives of others while doing your life's best work. SM Director, Wellness Service Delivery, International - Singapore (852840) Optum On-Site Services is a leader in the design,development and management of corporate and multi-tenant fitness centers, andwellness programs. Optum On-Site Services applies an integrated approach, servingsome of the finest organizations in the world, mostly consisting of Fortune 500companies and world leaders in the financial services, Read more
law, media,pharmaceutical, biotechnology and energy industries. Optum On-Site Services ' cultureof hospitality uniquely positions us to provide the finest on-sitewellness. We currentlyemploys more than 2,800 professionals in just under 300 programs nationwide,and is targeting to grow the business over the next three years to compriseover 5,000 professionals, and managing over 400 programs globally. On-Site Services ignites employee activationin health ownership and drives engagement in health and wellness programs. Ouron-site staff becomes the educators for employer's health and wellnessprograms. On-Site Services does this by offering opportunities to engage throughfour of the most common health goals: move more, eat better, be safer and bemindful. Because our on-site services are located at the employer's work site,our local presence positions us to build trusting relationships, nurtureemotional commitment and discover employee aspiration. The primaryresponsibility of the Wellness Service Delivery Director is to provide international operational leadership andmulti-site account management for the performance of wellness roles inclusiveof onsite health professionals, onsite wellness coaching, and onsitemovement specialists, which is transforming from an in-country domesticonly business to a global well-being solution. Inaddition, this role will manage the Optum International EAP country managers. Thepurpose of the position is to lead each unique client's on-site solution tosuperior performance, represent Optum to the client and the greater Optumaccount team and support the development of strategies and programs thatpositively impact the culture of wellness and drive health ownership with theclients employee population. The Wellness Service Delivery Director will workcollaboratively with onsite health professionals , onsite wellness coaches and/or movement specialists, along with the client and the strategicaccount team, to develop wellness goals rooted in data and identify potentialbarriers to achieving established goals. The Wellness Service DeliveryDirector will also help guide and lead the Optum International EAP countrymanagers who support and procure wellness services for their clients. Key Responsibilities: Grows the Business: 1. Meet and support revenue and profitabilityproduct goals and help analyze healthcare data and maintain other pertinentoperational metrics. 2. I ntegrates on-site offerings with other Optumproducts and services where appropriate and is knowledgeable about Optum productsand services. Runs the Business: 1. Reviewhealth services offerings, health benefit design and identify appropriateprograms and services based on heath needs and benefits in order to lead staffin integrating health care and service needs on behalf of the clients theyserve. 2. Assistthe client's Wellness leadership in establishing a coherent wellness vision andstrategies that will result in improving the preventive health and resilience ofthe client's employee population. 3. Identifyand seek to resolve technical, operational and organizational problems and workclosely with the client and strategic account management teams (AMT) andinternational partners. 4. Abilityto navigate multiple HR and personnel applications at once. Leads the Team: 1. Hasprimary responsibility for full cycle human capital inclusive of hiring,coaching, motivating, training, developing, evaluating, firing and assigningprojects and workload to a global team. 2. Ensureall on-site staff is integrated into the Company's culture by incorporating themission, UHG values, and P.R.I.D.E. principles into regular activities. 3. Communicates, advocates and drives keybusiness initiatives from corporate, product or enterprise directives. 4. Additional duties include working with theWellness leadership team to meet annual goals for each client and participateas a contributing member of the Wellness Senior Onsite Health ManagementTeam. · A Bachelorof Science degree, specialized nursing degree, or equivalent professional work experiencewith a thorough knowledge of health, health promotion, engagement and behaviorchange, health care, health plan experience and wellness programming, inaddition to previous experience in management/leadership in management isrequired. · Abilityto perform in a highly matrixed environment. · Exceptionalability to be customer-facing, including written and oral communication, andpresentation skills, and the ability to represent Optum within the market. · Acreative thinking entrepreneur, decision maker and problem solver and who is anindependent worker and self-motivator. · Athorough knowledge of people management, budgeting and customer service. · Demonstratedleadership success. · Evidenceof guiding a team to the attainment of aggressive goals. · Knowledgeof sales and marketing. · International employee managementexperience. · Familiarity of navigating cultural, political and operational challenges offoreign markets. · Ability to manageseveral employees or divisions existing in one or more geographical locationsboth directly and remotely . · Abilityto travel up to 50% of time, including internationally as this role involvesworking with global clients Preferred Qualifications: · Master'sdegree in related field (e.g. health science, health promotion, businessadministration, etc.) · Thoroughknowledge of health, health plan, fitness, ergonomics, nutrition, and otherwellness principles. · Knowledgeof Optum On-Site Service's business and/or exposure to the professionalservices environment. · Bi-lingualneeds as warranted. Requisition Number 852840 Job Title Director, Wellness Service Delivery, International - Singapore Job Family Medical and Clinical Operations Business Segment Optum Consumer Solutions Group At UnitedHealth Group, we are committed to a powerful idea - that accessible, affordable and quality health care should be available to everyone. We embrace and encourage a culture of diversity and inclusion. We know that valuing diversity makes good business sense and helps to ensure our future success. We have received recent reports of fraudulent emails purporting to be sent from UnitedHealth Group, UnitedHealthcare, or Optum recruiting personnel. The fraudulent emails, which do not originate from any of UnitedHealth Group's email domains, or those of any of its operating divisions, supposedly ask recipients to contact the sender to start the company's hiring process by downloading software and/or requesting a fee. UnitedHealth Group will never request you download software or pay a fee of any sort to explore employment opportunities with our company. If you wish to verify the legitimacy of any email purporting to have been sent by or on behalf of UnitedHealth Group recruiters, please call 1-800-561-0861 between 7 a.m. and 7 p.m. CT, Monday - Friday, for assistance. You also may inquire via email to . UnitedHealth Group is committed to working with and providing reasonable accommodations to individuals with physical and mental disabilities. If you need special assistance or accommodation for any part of the application process, please call 1-800-561-0861 and press or say 1 for Applicant to be connected to Recruitment Services. Recruitment Services hours of operation are 7 a.m. to 7 p.m. CT, Monday through Friday. UnitedHealth Group is a registered service mark of UnitedHealth Group, Inc. The UnitedHealth Group name with the dimensional logo, as well as the dimensional logo alone, are both service marks for the UnitedHealth Group, Inc. Diversity creates a healthier atmosphere: All qualified applicants will receive consideration for employment without regard to race, color, religion, sex, age, national origin, protected veteran status, disability status, sexual orientation, gender identity or expression, marital status, genetic information, or any other characteristic protected by law. UnitedHealth Group is a drug-free workplace. Candidates are required to pass a drug test before beginning employment.
>

no -- Principals only. Recruiters, please don't contact this job advertiser.no -- Please, no phone calls about this job!no -- Reposting this message elsewhere is NOT OK.
Skills About the Position
Salary: $2,000 onwards (Experience incumbent will be offered a higher salary package with appropriate job scope)Commission allowances will also be given depending on the sales achievement!We are looking for a candidate who possess a proactive/bubbly attitude and progressively think of new ideas to come up with better sales approach and knowing how to manage our marketplace business such as Wechat / Qoo10 / Lazada and any Read more
other as assigned.Responsibilities:- Social media live stream to bring in sales from there (items that you would be promoting are food, essential products)- Overlook our marketplace business including sales and accounts management online such as Wechat / Qoo10 / Lazada sales online- Liaise with Company driver in dispatching customer ordersRequirements:- Candidate must possess at least a Diploma in E-commerce or equivalent to at least 2 - 3 years of working experiences.- Able to converse and write in Chinese as there will be chinese speaking associates to liase in operations- Strong interpersonal skill, initiative and detailed orientated individuals- Proficient in microsoft and social media channels- Candidate with a customer base online would be a added advantage- Liaise with customers through live streams to provide good customer service/attitude
>

no -- Principals only. Recruiters, please don't contact this job advertiser.no -- Please, no phone calls about this job!no -- Reposting this message elsewhere is NOT OK.
Skills About the Position
Responsibilities Develop client-centric features in for iOS or Android platform Build, support and maintain high quality, maintainable mobile applications Work closely with product management and experience design team to define and refine feature specifications. Analyse and improve the efficiency, scalability and stability of our mobile applications Requirements Minimum Bachelors Degree (or above) in Computer Science or equivalent At least 3 years of experiencein iOS or Android Read more
development (Swift or Kotlin) Strong foundation in computer science with a deep understanding of data structures and algorithms Experience in mobile device provisioning, deployment, and account management Understanding of application architecture and object-oriented design, specifically in the mobile world Mastery in professional software engineering practices for the full software development life cycle, including coding standards, code reviews, source control management, build processes, testing, and operations. Name: Yong Whei Jie Registration Number: R1110096 EA Licence Number: 02C3423
>

no -- Principals only. Recruiters, please don't contact this job advertiser.no -- Please, no phone calls about this job!no -- Reposting this message elsewhere is NOT OK.
Skills