Sign in or register for a JobTech account.
Jobs that require

adaptable

skill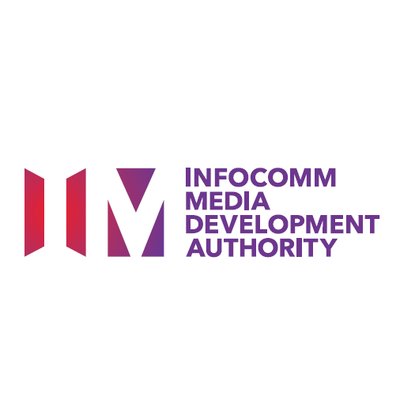 You will be part of the human capital development manpower planning team working with multiple stakeholders to conceptualise, plan and analyse ICT and Media (ICM) manpower trends to develop manpower strategies to meet the needs of the sector. To be effective in this role, you should preferably have a good understanding of the ICM sector and be able to develop sound analysis and facilitates decisions.
Responsibilities
· Monitor labour market developments and analyse employment data and trends
· Involve in managing, analysing quantitative and qualitative data from various sources that best reflects the infocomm media sector landscape, manpower needs and challenges to support in the development of manpower policy-making decisions
· Collaborate within IMDA and across public agencies to enable seamless execution of manpower strategies and initiatives
Requirements
Background in Business, Economics, Computer Science, Engineering disciplines or equivalent
2 years of relevant working experience in similar capacity
Candidates with no experience are welcome to apply
Able to work independently, within a team and across teams
Possess good analytical and problem solving skills
Good interpersonal relationship skills and be able to adapt to fast pace of work
Good verbal and written communications skills, including good stakeholder management skills
Have a keen interest and appreciation of the industry trends
Candidate must be a Singaporean
Position will commensurate with experience.
Only short-listed candidates will be notified.
Skills Job Description:

Assists upper management in setting goals that promote company growth
Oversees daily activity of the team
Prepares budgets, schedules, and other organisational reports as needed
Meeting company's quality goal and production output efficiency
Maximize production's efficiency and productivity
Provides advice and guidance to other employees and teams ( engineering, customer services, planner, procurement, quality, productions )
Manages team workloads in order to meet goals and deadlines
Analyze current operational processes and performance
Develops plans to Read more
increase efficiency and reduce costs
Improves existing systems and policies
Ensures customer requirements are met in a timely manner
Promotes and enforces safety in the workplace
Manages stock and inventory
Oversees manufacturing functions
Works closely with other departments to promote efficient factory optimisation
Identifies improvement areas and plans and implements systems to boost company effectiveness
Manages internal and external service suppliers
Executes plans designed to meet company goals by changing policies and coaching employees
Monitoring and maintaining revenue margin
Developing and implementing guidelines for employee evaluations, recruitment and promotion
Maintain in house ERP system
Work closely with human resources to lead team with integrity and establish and maintain a trusting, inclusive, and productive environment
Build and maintain relationships with all department heads, external partners, and vendors to make decisions regarding operational activity and strategic goals

Skills and Qualifications:

Prior Experience as Operations Director or Manager Required of at least 30 people or more.
Must be very hands on
Hungry for growth as we are a young company looking to scale up quickly
Strong Organisation Skills
Excellent Communication Skills, Both Verbal and Written
Strong Problem-Solving Skills
Computer Literate &amp, love to use technology
Adaptable to Change
Driven to Achieve Results
Exceptional Coaching Skills
Strong Decision Making
Action Planning, and Prioritization Skills
Ability to Work on a Team;
Knowledge of Safety, Quality, and Cost Objectives
Commitment to Providing the Highest Level of Support and Quality
Ability to Demonstrate Exceptional Organisation and Planning Skills

Probation period – 6 to 9 months. upon confirmation, $50,000 signed on
>bonus.
Skills Responsibilities:Handle customer service hotline and provide the first level of support.Provide quality customer service to customers over the phone or email.Remain up-to-date with the latest information that impacts the delivery of service to the customers and provides accurate information promptly to customers.Listen, probe and question in order to clarify and understand customer needs.Resolve customer queries efficiently and escalate problems/issues promptly.Follow-up on outstanding cases and perform call back to Read more
customers if necessary.Follow Standard Operating Procedures closely.Work as a team and ensure that the contact centre service level is met.Any other tasks assigned.Requirements:Candidate must possess minimum 'O' levels with good relevant experience or a Diploma/Degree certification.Customer-oriented with good interpersonal and communication skillsHighly adaptable to a fast-paced and dynamic environmentPleasant disposition and personalityA team player who possesses a sense of urgencyCandidates with experience in customer service or contact centre will have an added advantage
Skills Responsibilities and Duties


To analyse, design, develop, code, test and improve solutions, programs and interfaces adhering to quality and standards.
To transform design concepts, wireframes and prototypes into responsive and user-friendly GUI, as well as integrate new software technologies to meet the business needs.
To assist in user training and user acceptance testing, and to provide application support to business units and teams, before and after implementation.
To assist in automation and Read more
maintenance of Azure environment.
Perform code reviews with team members.
Lead and mentor junior developers.
Serve as an expert on applications and provide technical support.


Required Experience, Skills and Qualifications


Proficient in developing applications & interfaces in C#.NET ,ASP.NET, MVC, SQL using Visual Studio and SQL Server tools, is a must.
Experience developing and deploying reports, dashboards, and metrics.
Experience in React, HTML5, CSS3, Azure, Azure DevOps, Continuous Integration will be a plus.
Experience developing and maintaining system solutions to store, organize, and access data.
Experience in integrating interfaces with hardware and special devices such as scanners, readers, printers, etc. will be advantageous.
A Diploma in Information Technology, Computer Science or equivalent.
1+ years of recent direct experience with MS SQL Server, SSIS, SSRS.
2+ Years of C#/.net coding and development.
Must be adaptable and comfortable with changing business requirements.
Good verbal and written communications ability.
Good analytical, problem solving and programming skills.
Positive learning attitude and able to work well both independently and in a team.
Skills We are looking for a Systems Analyst
Job Description

Develop windows based database applications
Test, deploy and troubleshoot applications and systems
Enhance existing software
Provide technical and application support
Any other duties as assigned by the Manager
Knowledgeable in the following applications and languages
>
>VB.NET
MSSQL

Requirements

At least 1-2 years of relevant experience
Experience in Dynamic 365 will be an added advantage
Team player, proactive, adaptable and meticulous
Desire to succeed in a challenging environment and work independently/effectively

*Please note that this will Read more
be a one year contract under Recruit Express headcount.
We regret to inform only shortlisted applicants will be contacted.
EA Licence No. 99C4599
>EA Personnel Registration No. R1872248 (Serene Lim See Min)
Skills

OverviewHapz is on a mission to revolutionise the event industry with a one-stop event management platform. We provide a unified solution for event organisers to manage their ecosystem - from their ticket-booking experience, real-time data analytics, to on-ground payment solution. We have partnered with some of the best events in Singapore, including Beerfest Asia, Singapore Yacht Show, National Day Parade, and F1 Community Events. We also have strong Read more
brand partners, such as Singtel, Shopee, Lazada, and Grab.We are now looking to expand our reach within Southeast Asia. To drive this, we are looking for a visionary Technical Lead to join our Product Team.Team & RoleThe product team is the cornerstone of Hapz platform. We use leading-edge technologies such as Apache Kafka, Kubernetes, Docker, Spring Boot, Elasticsearch, etc to build a scalable event management platform that has processed millions in ticket revenue and simplified event operations for large scale events with 30,000+ attendees.Hapz adopts the following core principles for software design:Agile ManifestoMicroservices ArchitectureContinuous Integration / DeliveryInfrastructure as a Code12-Factor ApplicationAs our Technical Lead, you will work closely with the CTO and PM to design and execute the product development roadmap. You will direct the development process as a team leader and lead developer.You will:Understand Hapz's product vision and assist in the development and realisation of the IT roadmaps.Mentor the development team on software development design and frameworks to establish consistency and best practices.Maintain proper source code version control in the development team.Manage software versioning and ensure backwards compatibility.Acts as an expert technical mentor to the development team and business users.Lead code reviews to identify mistakes in development phases and improve software quality.You may enjoy this if:You have good team spirit and enjoy mentoring others.You are a champion of scalable architecture and software design patterns.You are an excellent communicator. You can effectively share product value and vision with various stakeholders (both technical and non-technical) and rally team members.You enjoy autonomy - you manage your own time, initiatives, and priority effectively.You are analytical and result-driven.You like working in a fast-paced environment.We're looking for:At least 7 years of technical design related to Java software development.Expert in enterprise development using Spring Boot on Java EEExpertise in technical knowledge in software development methodologies, design, and implementation.Experienced in implementing technical solutions, from inception to completion.Experience with a wide variety of technologies.Hands-on practical experience architecting AWS cloud environments.Nice to haves:Residing in Singapore or Southeast Asia. Willing to relocate to Singapore.CultureHapz is a people-first company, we believe that our goals can only be achieved in a supportive and autonomous environment - where you can take control of your own growth and initiatives. We are also adaptable; we cherish flexibility and ability to thrive in uncertainty. Finally, we put a huge emphasis in communication and empathy. We look for individuals who actively listen, help their teammates, and share their insights.***********If this role would make you excited to come into work every day, please send your CV to careers@hapz.com or through this platform to apply.
Skills Recruit Express Pte Ltd is a brand of HRnetGroup, a well-established group of HR staffing Solutions Company listed in the Singapore Stock exchange. We are the largest staffing solutions company in Singapore with offices in Orchard, Raffles Place, Tampines and Jurong East.
>
As part of our expansion plans, we are currently sourcing for energetic individuals to join us as HR Recruiters in Singapore.
>
Responsibilities

Drive the recruitment process on behalf of Read more
our clients by actively sourcing for talent in the related fields
Develop the business by identifying new opportunities and key clients
Foster strong bonds with our clients and candidates through regular networking sessions
Hire and manage your own team of consultants


Requirements

Minimum diploma in any field
Possess good interpersonal skills and a team player
Adaptable to changes and have a good business mindset
No working experience needed as we provide comprehensive training for newcomers


If you are interested to work in a people oriented, performance driven and dynamic industry, we are the organization to join!
>
Come join us and excel together in our mission: To help people find good jobs, and to help our clients succeed in their business!

Interested applicants, submit your resume to winnietan @recruitexpress.com.sg

Winnie Tan Tianmei (CEI Reg No: R1442777)
>Recruit Express Pte Ltd (EA Reg No: 99C4599)
Skills Want to be on the forefront for Parcel Perform's product for B2B software solutions in e-commerce logistics?
Parcel Perform is looking for an amazing team member to support us on the public relations front!
You have excellent communication and people skills and 3 years of experience in public relations and/or corporate communications? You are independent, able to adapt and work in a fast-paced environment and have excellent organizational skills and Read more
attention to detail? Are you also interested in e-commerce and like to take on new challenges? Help us drive Parcel Perform's growth and join our team!
WE NEED YOU ON OUR TEAM!
What is a perfect product without anyone knowing about it? Help us let our customers, prospects or even your friends know about the endless opportunities of Parcel Perform.
Parcel Perform is changing the way e-commerce logistics is built. Through our technology platform, we provide innovative e-commerce logistics management for companies. We are an international team with offices in Berlin, Singapore and Vietnam, and we love helping our customers around the world grow their business. You will be part of a vibrant & motivated team, making a difference in the booming e-commerce industry.
In short, you will be the key driver for Parcel Perform's success in the following ways:
Manage all public relations initiatives and Parcel Perform's brand and reputation in Singapore and internationally
Provide counsel on effective methods to reach and engage key external audiences
Create and support Parcel Perform's press representation in Singapore and internationally
Craft, develop and executive media relations strategy and write clear and concise press releases, media alerts and pitches
Prepare briefing documents and write talking points to prepare C-level executives for various speaking engagements and media opportunities
Respond to all inbound media requests
Devise and execute communications initiatives and monitor relevant developments in the news

WHAT YOU SHOULD BRING ALONG!
We at Parcel Perform believe in innovation, energy and resourcefulness for everything we do. We will not stop to deliver an outstanding product that we can be proud of and need you to help us to inform the world. You need to feel the same way about our offering and bring along the following things:
Minimum 1 year of experience in public relations, corporate communications or advertising
Agency experience highly preferred
Proven track record of creating and executing successful PR campaigns at an international level
Excellent organizational and project management skills, and attention to detail
Ability to work with multiple cultures and to tailor working and communication styles to collaborate effectively across globally distributed teams
Demonstrated creative and critical thinking abilities
Demonstrated crisis management experience
Exceptional fluency and articulation in English (both spoken and written)
Highly self motivated and ambitious in achieving goals

WHAT YOU WILL RECEIVE IN RETURN!
The opportunity to work in a fast-growing, super exciting and innovative business that will revolutionize the e-commerce logistics industry. You will be the needle of success on the growth of a global product that will become a key platform behind successful e-commerce logistics worldwide.
The ability to continuously learn and develop in an international setting with you being a critical driver behind the success of us achieving our mission.
An environment where everybody never stops growing, and focuses on succeeding - we continuously work with you on your strengths and weaknesses across many important dimensions, and look at ways for you to address them and further your development.
Your entry ticket into being part of the Parcel Perform journey, where you will work with and alongside people from around the world that share the same passion and dedication.

WHO ARE WE AT PARCEL PERFORM!
Parcel Perform is a global SaaS company for the e-commerce logistics industry that aims to excel and optimize their customers' end-to-end logistics experience worldwide. We are changing the way e-commerce logistics is built. Through our technology platform, we provide innovative e-commerce logistics management for companies. With thousands of customers globally, and international investors like Wavemaker Partners and 500 Startups, we are the go-to technology software for e-commerce logistics.
We are an international, dynamic and fast-growing team that's excited about e-commerce and logistics and the opportunity to transform these industries with data and technology. Our team of 50+ experts are mainly based in Singapore, Berlin, and Vietnam, serving global customers with a unique technology solution worldwide. We are driven and strive to build an excellent product that we sell passionately around the globe.
Our motto: "With hustle and heart, everything is possible."
Join us, if you have the same passion, if you want to continuously learn and change the way e-commerce logistics is built. Hit the apply button and tell us why you would be the perfect candidate for this role and how you will help us in our pursuit of becoming the world's best e-commerce logistics management platform.
Learn more about us:
Our homepage - Learn more about our B2B offering & the most global B2C tracking page
Our blog - Hear what Employees have to say about Parcel Perform
Our social media accounts - For the latest updates, follow us on LinkedIn, Facebook, Twitter
Skills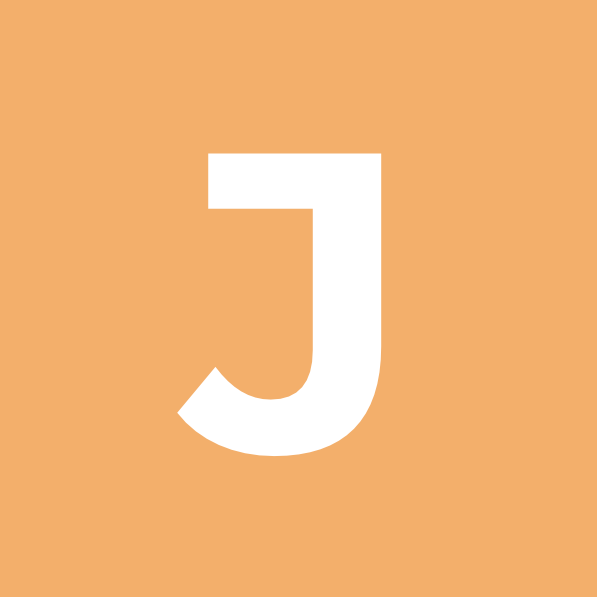 Job Title: Quality Assurance ExecutiveIndustry: Restaurant/Food ServicesSalary: SGD 2300 - 2800Location: South West, SingaporeAbout Company:Our client is a listed company in SIX Swiss Exchange and the Irish Stock Exchange. Growth in the speciality bakery market has outstripped the global food market as a whole between 2008 and 2015. Over that period, our clients has almost doubled our market share to 11%, with revenues totalling ???3.8bn in 2015. They Read more
have offices in the Central - MBFC and West - Pandan Loop.Job Description:- Operations: - Plans and directs in-plant quality assurance programs to ensure that raw materials and finished products conform to company quality specifications, standards and customer expectations. Reviews progress with Director of QA Asia Pacific and Site General Manager regularly.- Audits the established process control checks and quality systems on a continuous basis and provides designated persons with a daily report of the findings.- Assures the maintenance of comprehensive quality assurance records that are easily accessible.- Maintains comprehensive Quality Assurance manual that includes current technical data and applicable company standards and policies.- Develops and recommends quality specifications and standards for raw materials, the production process and finished products on a continual basis.- Conducts product shelf-life, product evaluation, environmental testing and laboratory tests on an ongoing as needed basis and records and distributes all test results in a timely and accurate manner.- Completes product ingredient listings, nutritional panels, and reviews and verifies label compliance for regulatory review.- Develops and verifies nutrition programs for health claims.- Provides continuous training and development of all employees that concerning product quality, customer satisfaction and compliance with Good Manufacturing Practices.- Selects and distributes the finished product for inter-plant bun scoring, in Australia and Asia Pacific Region.- Completes product ingredient listings, nutritional panels, and reviews and verifies label compliance.- Nutritional Surveillance ??? develops reviews and verifies nutrition programs for health claims.- Process Control - conducts ongoing product research to identify areas of improvement.- Makes recommendations to resolve current product defects, and cost saving initiatives for the business.- Statistical Process Control, develops, implements and train staff on ???on-line ??? real time??? systems, reviews data and makes recommendations to optimize products or processes.- Suppliers/ Customers- Developed and manages Vendor Assurance program and completes Vendor Audits.- Regulatory Affairs ??? ensures regulatory compliance for Food Safety, Quality and Trade Practice requirements in the area of Food.- Adheres to and ensures compliance of the company Quality Policy and Policies and Procedures located in the Integrated Management System relating to Food Safety and Product Quality.- Raises supplier non-conformances and communicates directly with the supplier to follow up non???conformance report information/close out. - Ensures a safe and sanitary facility that meets or exceeds all requirements of the customer, company and regulatory agencies.- External McDonald Customer - Plans and directs customer service activities through the development of effective relationships with key customers, including McDonald???s regional management and the owner/operator community. Reviews progress with Director of QA Asia Pacific and Site General Manager regularly. - a. Visits stores and customers on a regular basis to confer on specific quality issues - b. Creates a communication network that addresses customer concerns and complaints. - c. Provides product handling use training programs for customers on a regular basis including audio visual, written and oral presentations. - HR- Responsible for selection, training and development necessary to maintain a knowledgeable, experienced and productive quality assurance staff.- Conducts scheduled formal performance evaluations for Quality Assurance Assistant/ Intern in addition to recommending developmental activities.- Encourages and maintains adequate communication in all areas and between all levels within the plant to ensure no production, sanitation, engineering or quality problems will impact on manufacturing- Effective team work and/or co-ordination - WH&S - Ensure compliance of the company Safety, Food Safety and Quality Policy and Policies and Procedures located in the Integrated Management System relating to Food Safety and Product Quality- Reviews all safety requirements, accidents and concerns with General Manager/ Safety Officer on a daily basis. WALK, TALK, SEEK, Care and facilitates Risk assessments.- To follow up, complete and prevent line walk findings from recurring such as GMP, AIB, Safety, Rejects, Down time- It is agreed that the above is a summary of the key responsibilities of the role of Quality Assurance Executive and it is accepted that this description does not include the marginal functions of the role that are incidental to the performance of the job. - This job description does not state or imply that the above duties and responsibilities are the only duties and responsibilities to be performed by the Quality Assurance Executive. - The Role is required to perform any other job related duties as directed by the Company.Job Requirements:- Diploma/Degree in Food Science & Nutrition related will be preferred- 2-3+ years' Quality Assurances experience in a manufacturing environment- Basic knowledge, skills and experience in ISO9001:2000 & FSSSC 2200 in HACCP System, GMP Requirements And Food Quality/ Safety Systems- Have good understanding of bakery or food manufacturing requirements- Previous experience in best practice implementation and continuous improvement in manufacturing and safety programs - Possess the ability to work productively, efficiently & effectively with initiative and drive under tight timescales- Possess the willingness to learn, improve and adapt.- Possess relevant IT skills in basic MS Office applications - outlook, excel & word- Good problem-solving skills for developing creative solutions and meeting objectives.- Attention to detail and accuracy- Ability to work well under deadlines and pressure- Business Practices and Ethics- Approachable and enthusiastic- Flexible and adaptable- Able to work on own initiative and as a team playerCompensation:- 13 month (AWS)- Performance Variable Bonus- working hours 8.30am - 5.30am- 5 day work week- Alternate Saturday given additional 1 day offInterested applicants are invited to submit their resume via clicking the apply button.JointHire Singapore Pte Ltd.(EA License No.: 17C8920)Terrence Lai (Registration No.: R1219836 )
Skills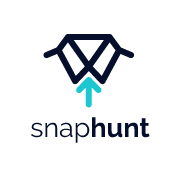 The Offer
Work alongside & learn from best in class talent
Excellent opportunity for role to grow into acquisitions
Open and non-hierarchical culture

The Employer
Our client provides on-demanding streaming of documentaries and current affairs programming in Asia Pacific with operations in Singapore and Malaysia. Well-backed by investments, they are expanding internationally to become a leading standard of OTT factual and are looking for exceptional talent to join their team.
The Job
You will be Read more
reporting to Head of Content and be responsible for :
Liaising with our key content distributors and platform partners to drive delivery of digital materials for our content (films, tv series, subtitles etc.)
Maintaining the database of key details about the content library (e.g. licensing period start & end dates, year of production, etc.)
Input of critical content metadata into our Content Management System
Managing the publishing of content and daily updates to our landing page to highlight key new content and collections related to the news
Tracking our title performance via regular analysis of data and communicating highlights to the team
Assisting with curation of content into collections that are relevant and engaging for subscribers and communicating with the team which titles are worth highlighting in a particular week

The Profile
You have at least 1 year experience for a broadcast TV channel streaming service company.
You understand video and audio material format types and different delivery requirements
You possess strong planning and organisational skills with the ability to set targets, prioritise effectively and make decisions.
You have excellent written and verbal communication skills and pay strong attention to detail.
You are a strong team player who can manage multiple stakeholders
You are adaptable and thrive in a fast paced start-up environment with an open and non-hierarchical culture
You have at least an interest in, if not a passion for, documentaries!

Ref :92113051
Skills