Sign in or register for a JobTech account.
Jobs that require

administrative reporting

skill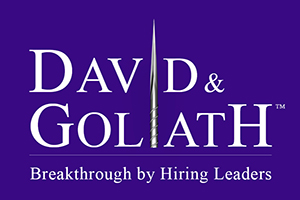 Are you an exceptional Developer with experience in Python and related domain experience in Banking?
If so, this could be the career opportunity for you !!
Python Developer (Investment Risk) - perm in Investment Banking
Opportunity to partner the Investment Risk Management group in developing solutions that enhance the capabilities of the risk managers in their independent assessment, measurement, monitoring and reporting of the Firm's market, credit and operational risk profiles.
Develop in partnership with investment risk managers a set of risk & performance management tools to;

enhance the technical infrastructure to support IRM objectives and priorities e.g. to assist CIOs assess risk-reward trade-offs, facilitating tactical adjustments in strategy risk positioning
support the IRM team on ad hoc risk related queries, initiatives and projects.
improve market risk models and risk assessment frameworks, and reports for regular management reporting

Work in close collaboration with immediate and extended Technology team to:

deliver capabilities using agile principles with CI/CD
provide operational support for production systems
monitor emerging technology trends and explore opportunities in applying them to relevant areas to drive desired business outcomes
In return for this excellent career opportunity, we ask that you have the following:
Possesses Computer Science or Computer Engineering Degree in Top Tier Institute
Relevant experience in an analytical and/or technical development role related to SQL (MSSQL or Oracle) and Python
proficiency in processing & analysis of large datasets aggregating across different sources
Broad interest in financial markets & investments and strong analytical background and ability to apply technology to improve process and solve problems
Disclaimer: Candidates who are shortlisted will go through Technical Coding Tests and Face to Face interviews.
If this speaks to you and you are ready for a new challenge, please send your Resume in MS word format to bennie.yeo@davidgoliath.net
Even if you are not interested, you can still park your CV with us for other Banking IT positions or forward this Advertisement to your counterparts with the relevant Banking IT experiences I am looking for.
We Seek to:
Understand your personal circumstances, needs and ideals
Present your credentials to our clients only with your permission
Strategize and consult with you
Your application will be kept with the strictest of confidence.
EA License Number: 18S9167
Registration ID: R1114115
Skills Program Start: June 2020

Why You'll Love Cisco

Everything is converging on the Internet, making networked connections more relevant than ever before in our lives. Our employees' revolutionary ideas impact everything imaginable - from entertainment, retail, healthcare, and education, to public and private sectors, smart cities, smart cars, and everyday devices in our homes. Here, that means you'll take creative ideas from the drawing board to powerful solutions that have Read more
real world impact. You'll interface with Cisco leaders, partner with experienced mentors, and develop incredible relationships with colleagues who share your interest in connecting the unconnected. You'll be part a team that cares about its customers, enjoys having fun, and you'll take part in changing the lives of those in our local communities. Come prepared to be inspired.

Team Description

Project management has never been more important to our organization. You'll play an integral role in the business tying project results to business goals, resulting in better market positioning. Collaborate with cross-functional teams and solve for business efficiency. You will be involved in the definition, planning, management, delivery of various projects and supporting the ASEAN Project Management Office part of the Cisco Global PMO.

What You'll Do

Execute project management skill sets and methodologies to address long-term opportunities to impact and improve the business

Adherence to Cisco GPMO project management methodology and all other internal methodologies

Assist in all project management cycles, including quantitative and qualitative analysis, forecast trends, all to identify risks and issues and work toward innovation and operational excellence

Support for continuous improvement of all processes, methodologies and services

Support and further build change management processes

Collaborate with stakeholders to provide innovative solutions to optimize internal and external processes, policies, protocols, and tools that will enable the best cost, quality, and delivery of Cisco products

Supports project delivery by contributing to the integration and alignment of projects and/or tracks of work within and across functions as required by the project and program managers

Track success metrics and continually ensure that each project is on track and compliant.

Develop, evaluate and provide reporting on project progress and performance against established metrics.

Perform tasks such as Resource assignment, repository access & maintenance, report generation and tracking

Usage of tools and processes to assist Project Management Work (Project & Customer deliverables) which includes financials.

Engage in the tasks, specific to PMI phases in supporting the PM/PgM (e.g Plans, status reports, closure docs etc.)

Work with field personnel to handle project issues as they arise during deployment

Account/Area level Data gathering & Reporting for P&L.

Assist with engagement scoping and cost modeling

Oversight of engagement deliverable creation

Optimize and coordinate interaction between internal, partner and customer resources toward the completion of key services projects and programs

Develop technical & business knowledge as necessary to meet evolving business requirements

Provide support for other PMO duties as assigned

Qualifications

Recent graduate or on your final year of studies toward a bachelor's or master's degree in Business, Communications, Mathematics, Statistics, or a related field

Minimum of 3.0 GPA or higher

A strong understanding and experience with project management fundamentals and methodologies

Strong communication and collaboration skills with a passion for solving problems

Excellent organization and time management skills

Why Cisco

#WeAreCisco, where each person is unique, but we bring our talents to work as a team and make a difference. Here's how we do it.

We embrace digital, and help our customers implement change in their digital businesses. Some may think we're "old" (30 years strong!) and only about hardware, but we're also a software company. And a security company. A blockchain company. An AI/Machine Learning company. We even invented an intuitive network that adapts, predicts, learns and protects. No other company can do what we do – you can't put us in a box!

But "Digital Transformation" is an empty buzz phrase without a culture that allows for innovation, creativity, and yes, even failure (if you learn from it.)

Day to day, we focus on the give and take. We give our best, we give our egos a break and we give of ourselves (because giving back is built into our DNA.) We take accountability, we take bold steps, and we take difference to heart. Because without diversity of thought and a commitment to equality for all, there is no moving forward.

So, you have colorful hair? Don't care. Tattoos? Show off your ink. Like polka dots? That's cool. Pop culture geek? Many of us are. Passion for technology and world changing? Be you, with us!
Skills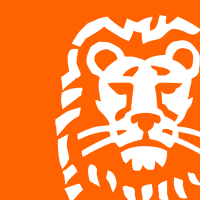 JOB DESCRIPTIONBusiness: Information Risk Management (IRM)Position: Manager – IRM/BCM officer (2nd Line of Defence – 2LoD)Reporting to:Head of IRM AsiaROLE SUMMARY & PROFILEOverviewThe IRM/Business Continuity Management (BCM) officer will be part of the Asia IRM team, with technology risk management/BCM responsibilities for all Wholesale Banking Asia locations, from a 2nd line of defence perspective. The IRM/BCM officer will provide support to the Asia IRM team, including review, challenge Read more
and advisory to the 1st line of defence (1LoD) IT/BCM on IT Risk/BCM related matters, including (but not limited to) incident management, Second Line Monitoring (SLM) activities, IT/BCM issues & events monitoring/review/closure, outsourcing due diligence reviews, and performing the 2LoD BCM function.Key ResponsibilitiesInfluence the 1LOD IT/BCM to understand, implement and comply to the Bank's IT risk/BCM policies and minimum standards;Provide risk challenge and advice on IT risk/BCM matters to the 1LoD IT/BCM, including regulations pertaining to these areas;Events/ issues monitoring, review and closure;Monitoring status and providing updates for key management and steering committees relating to IT & BCM areas, for management reporting purposes;Assisting in the IT Risk scoring and measurement at key reporting dates;2LoD role in IT/integrated risk assessments (identification and mitigation of risks) with management and relevant stakeholders;Review and provide 2LoD response on IT Risk Acceptances, Deviations and Waivers;Perform 2LoD due diligence for IT outsourcing reviews;Work closely with local and regional risk functions, Corporate IRM (CIRM) and Manila Risk Hub on IT risk/BCM matters;Undertake any other Asia IT risk/BCM initiatives as assigned by Head of IRM Asia;Perform 2LoD challenge and advisory role in the area of Business Continuity Management and closely align with global CIRM (BCM);Where needed, travel to the Asia branch locations might be required to assist in 2LoD inspections and reviews.We are looking for (key competencies and qualifications)About 3-5 years of relevant experience in a bank, financial institution or Big 4 audit firm focusing on Banking and FI clients; Degree in IT with Business/Finance & Technology focus preferred;Professional IT Risk Certification (e.g. ISACA CISA, CRISC, CISM, CGEIT, etc.);IT audit experience with Big 4 audit firm is a plus;Strong IT controls background and mindset, good working knowledge of Banking IT operations, controls, processes and regulations is a plus;Proactive, self-starter, independent, analytical;Strong presentation and influencing skills with the ability to work with people of different levels;
Skills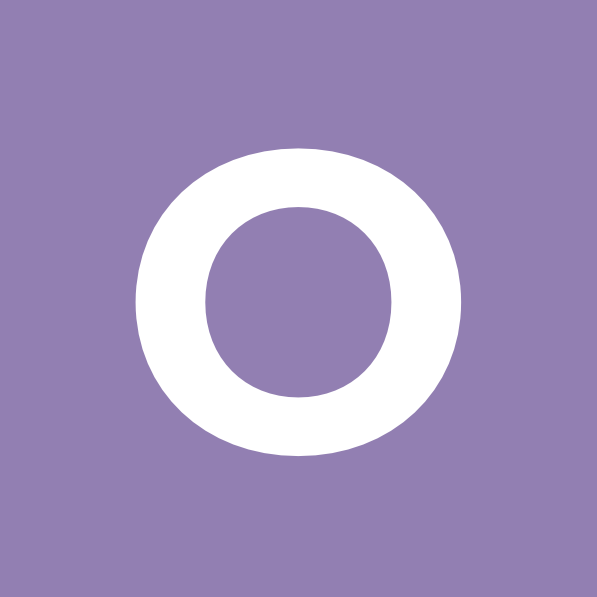 Roles & Responsibilities:

· Develop and manage lending product programs, including fixed assets and business loans, to support SMEs and mid-market enterprises with their cross-border expansion

· Ensure successful commercialisation and growth of cross-border products with prudent risk management

Job Scope:

● Manage end-to-end product development, including define target market, develop product value proposition, determine program parameters and put in place processes

● Constantly review, innovate and enhance product features to ensure competitiveness Read more
and relevance of products for target segments

● Conduct regular review of processes to enhance customer experience, improve efficiency and ensure compliance with regulatory requirements

● Develop and roll out tactical campaigns to increase volume and revenue

● Proactively engage internal and external stakeholders such as Sales, Credit Risk, Operations & Technology, Legal & Compliance, Marketing on product initiatives

● Provide regular and timely updates and reports, including monthly business reviews and business proposals for stakeholders' approval

● Perform system User Acceptance Tests for the products

● Conduct new and refresher product training to Sales staff

Reporting to

:

Team Lead, Lending, EMB Programme Management

*LI-EN

Requirements

● Tertiary education with minimum 5 years' working experience, preferably in product management

● Prior experience in SME programme lending is an added advantage

● Able to conceptualise and execute strategic product initiatives

● Excellent interpersonal and stakeholder management skills

● Strong communication, presentation and report writing skills

● A structured thinker with sound analytical skills

● A self-motivator who can multi-task and work independently
Skills Responsibilities

Processing of SGX and foreign markets contract

Compilation of data for Regulatory and Management reporting

Identify gap and suggest solutions for operational workflow

Attend to trading representatives' enquires

Handle administrative duties and ad-hoc projects

Requirements

2 - 3 years relevant experience in trade operations either in stockbroking firms, custodians or banks

A team player with good interpersonal, writing and communicating skills

Able to work independently and on extended hours

Proficient in MS Office, Excel and Omgeo Oasys

Fresh Read more
graduates with keen interest in stockbroking operations will also be considered

Suitable candidates are invited to write in with a comprehensive resume stating current & expected salaries with a photograph to:

The Human Resource Manager

UOB Kay Hian Pte Ltd

8 Anthony Road

#01-01

Singapore 229957

Or email your resume to us.

Note:

For Compliance and Internal Audit positions, the email address to send is auditcompliance@uobkayhian.com. For the rest, please send it to hr@uobkayhian.com.

(Only shortlisted candidates will be notified)
Skills Responsibilities:

Attend to customers' enquiries and feedback professionally

Report Generation and Verification

Assist the manager in the daily operations of Customer Service team and Call Centre team

Any other duties as assigned

Requirements:

Minimum 'O' Level with 2 years of Customer Service Experience

Computer literate

Good interpersonal skills and a team player

Good verbal and written communication skills and able to communicate effectively in English and Mandarin with Chinese-speaking customers

Others:

Working Hours:

Mon to Fri, 0830hr to 1800hr

Company transport Read more
provided at Yio Chu Kang/ Jurong East/ Tanah Merah MRT

Salary range:

$2,000 to $2,200

We invite interested and qualified candidates to send in your updated resume (in MS Word Format), your current and expected salary and reason of leaving via Apply Now below or email to bernard.lee@beecruit.com.sg

We regret only shortlisted candidates will be notified. Thank you.

Company :

Beecruit Pte Ltd EA License No. 18C9123 EA Personnel : Bernard Lee EA Registration No. : R1110712
Skills </strong>

Singtel

</p>

Realise your full potential with Asia's leading communications group. While we take pride in our 140-year heritage, our philosophy is to always look forward and evolve. Today, we are a leader in cutting-edge ICT innovation and digital advances, powered by a vast network of offices in countries and territories across Asia Pacific, the Middle East, Europe and the USA. Come be a part of our dynamic organisation as Read more
we create the infocomms landscape of the future.

Responsibilities:

Analyze and be responsible for reporting the Singtel Business Group Division's financial and business performance; and to be a key finance business partner with the Sales Segment to help grow the overall contribution to the Singtel Group

This role encompasses the following in respect of the assigned regional countries/portfolio

Financial Reporting – mthly/qtrly/annual reporting of the business performance, including preparation of statutory/management reports, analysis of the business & financial trends, outlooks, issues and management of accounting/ audit related matters

Performance Analysis – monitor KIPs & progress towards targets, analyze performance against competitors/industry, provide suggestions on enhancing business performance & actions to be taken

Drive forecasting and budgeting processes.

Oversee operating cost budget and utilization

Financial accounting of legal entities and liaise with external auditors, internal auditors, bank and tax counterparts

Undertake Product costing and analysis by working closely with product house.

Any other duties and projects as assigned by Finance Director and CFO.

The ideal candidate should have/ be:

Degree in Accounting or its equivalent with at least 5 years of relevant work experience. External audit experience and 1-2 years of working experience in a local SME or MNC preferred.

Proficiency in Microsoft office and knowledge of SAP preferred.

Good oral and written communication skills.

Able to work in a team.

Interpersonal and people management skills.

Strong business acumen.

Let's shape a better world through technology. Join us to lead the change.

Note to Recruitment Agencies

In sourcing for candidates for particular roles, the Singtel Group works only with a panel of selected recruitment agencies expressly engaged under written agreements. Even then, these agencies are only activated from time to time for specific recruitment exercises for particular roles under instructions expressly issued by a member of the Singtel Talent Acquisition team.

Except under such circumstances, no agency shall source or attempt to source any candidates for the Singtel Group. The Singtel Group will not pay nor be obliged or liable to pay any recruitment fees of any kind whatsoever to any agency where candidate CVs are submitted to the Singtel Group by such agency on an unsolicited or speculative basis.

The Singtel Group reserves all rights to directly contact any candidate to which such CVs relate without any obligation or liability whatsoever to the agency concerned (including without limitation any obligation or liability to pay any recruitment fees of any kind).

Apply now »
Skills Are you a

Field Inspector

looking for contracting opportunities? RINA, a leading global provider of testing, inspection, certification and consultancy services is looking for experienced freelance Field Inspectors. Join RINA and you will be part of our growing international team of qualified and competent technicians supporting worldwide Energy projects.

The role

We are keen to hear from independent

Field Inspectors

interested in short or long-term assignments carrying out surveillance activities within manufacturers premises or Read more
within fabrication yards. You may be looking for local opportunities or open to travel. Certifications and experience from one or more of the following disciplines is essential:

Coatings / painting

Electrical

Line pipe

Valves & fittings

Pressure equipment

Mechanical

NDT

OCTG

Wellhead

Rotating

Welding

Electrical & Instrumentation

ATEX / CompEx

Our network of specialists offer both the technical competence and behavioural skills to deliver a high standard of service to our clients, the following skills are essential:

Strong communication skills, including good verbal and written English, with precise attention to detail and report writing skills

Effective team worker, able to work effectively with multiple stakeholders, including RINA, the Client and Manufacturer

Excellent time management and organisational ability, able to highlight technical compliance matters affecting product quality, safety, time or cost and on time reporting are key

Professional in approach and client focussed, motivated to deliver the best service levels

How to Apply - Required Information

Current detailed resume (CV)

Copies of relevant certifications / Technical diploma

Complete contact details ~ Email, Phone, Address

Current Hourly Rate for Freelance Independent Contractor services (include currency)

Why RINA

Becoming one of RINA's Independent Contractors' has a number of benefits. It could be the flexibility to suit your lifestyle, competitive pay, gaining experience, or the freedom to choose opportunities that interest you – locally or worldwide. If you are a skilled Inspector ready to work tomorrow or keen to work with RINA in the future apply now, we will get in touch and tell you more about becoming part of our trusted team of specialists.
Skills
Your new company

A highly established insurer is looking for an Assistant Finance Manager to join their team in Singapore.

Your new role

Reporting to the Finance Manager, you will be responsible for finance and regulatory reporting for the Life Insurance Business. You will prepare monthly management reports, MAS reports, GST returns, head office reporting, and financial statements.
>
>You will also be involved in the month-end closing, reconciliation work and schedules, tax Read more
computation, and projects such as IFRS 9 & 17, RBC 2.

What you'll need to succeed

You are required to have at least 3-5 years of working experience in the reporting function from life insurance. Experience in life insurance is a MUST.
>
>Candidates who are straight from big 4 with financial reporting experience in life insurance are welcome to apply.
>
What you'll get in return

The opportunity to join a well-known and established insurance company with a local culture and cohesive work environment.
>
What you need to do now
>If you're interested in this role, click 'apply now' to forward an up-to-date copy of your CV, or please send your CV in Word format to: anna.wong@hays.com.sg
>
>Registration ID No: R1879775
>EA License Number: 07C3924
>Company Registration No: 200609504D #1163762
Skills </strong>

Singtel

</p>

Senior Project Manager is responsible for leading continuous improvement approach for complex services in intricate scenarios such as Digital Transformation (DT) , Operation & Maintenance (O&M), multi-vendors, application deliverables and providing high visibility for Director-level stakeholder.

Responsibility

Accountable to lead collaboration within internal application stakeholders, vendors and third party managed services

In-Charge to set clear priorities and alignment of operation and maintenance with the client's contractual obligations

Providing focus and accountability for Read more
end-to-end service context

Focal point for reporting on the escalations to the client in respect of issues and incidents

Allocating actions to remedy any service failure or prevent re-occurrence of any service failures

Accountable to ensure KPI reports on service delivery progress are delivered

Accountable on resource optimization in terms of mobilizing resources according to prioritization

Manage risk and controls expectations to ensure Audit and Compliance standards are meet

Establish leadership with stakeholders to identify, develop, implement and document new processes required to improve the service delivered to customers

Accountable to ensure customer incidents, and requests are engage with accordance to agreed Service Levels

Review & Prepare meeting reports, meeting minutes and actions list for all O&M reviews

Customer/Vendor Management

Manage contracts and subcontractors on their respective KPIs

Effectively engaged stakeholders in operations decisions and execution

Build long-term customer relationships by anticipating and exceeding customer's expectation

Negotiate with customers on change control mechanism to meet schedules and prioritize changes based on business needs

Business Development

Proactively identify opportunities for further expansion or improvement of services delivered to the customer and liaise with the Account Manager(s) for development of that opportunity

Cultivate industry partnership and managing developer communities

Team Management

Provide strong leadership to the project and application team to ensure key deliverables meet customer expectation

Demonstrate team synergy and harmonize team integration

The Ideal Candidate Should Have:

A good Degree education in IT competency

At least 10 years of experience in managing large-scale projects locally, preferably with SI company

Experience in software development and maintenance lifecycle

Strong problem solving skills with the ability to engage all stakeholders up to Director Level

Strong leadership with excellent interpersonal and communication skills

A pro-active approach to work, with a positive can-do attitude

Apply now »
Skills