Sign in or register for a JobTech account.
Jobs that require

adobe illustrator

skill

Key responsibilities
Work closely with the Internal Communications Head to ensure the internal communications strategies/executions align with business priorities and deliver a consistent tone of voice and communications style
Effectively communicate objectives, strategic areas and key initiatives as well as provide timely updates to employees
Develop and deliver communication plans that are specific to each request. Subjects include leadership communications, business objectives, key initiatives, industry or product expertise, employee engagement or latest developments
Create fresh ways of message delivery (across content, channels and experiences) to communicate business objectives and deepen employee engagement
Work with relevant stakeholders to develop, edit and storyboard engaging content (including multimedia content such as full-length article, videos, banners, eDMs and infographics) that is relevant, personalised and targeted for employees
Develop and manage content calendar
Improve employee engagement through carefully curated activities
Most important deliverables include

ad-hoc eDMs publishing (in-house)
monthly newsletter publishing and intranet maintenance/improvement (mostly working with vendors, i.e. design agency and content writer)
planning and executions of employee engagement activities (in-house)
the preparation of monthly analytics report
Requirements
University degree with at least 3 years working in a marketing and communications role. Internal communications or agency experiences are highly desired.
Experience in content publishing, i.e. writing and crafting communication pieces
Ideally equipped with basic Photoshop/Illustrator skills to design creative visuals (i.e. eDMs and newsletter layout) that compliments the message
Good awareness and knowledge of best practice in marketing and communications
Basic knowledge of event planning and execution
Ability to connect-the-dots, develop new ideas, approaches and solutions
Strong attention to detail and ability to multi-task projects, priorities, schedules, and deliverables
Self-motivated and independent with a "can do" attitude that focus on solutions. A good team player and thrives in a fast-paced environment
Good project management and delivery. Can manage vendors effectively and work with a wide range of different stakeholders
Proficient in PowerPoint, Adobe, Google Analytics, Mailchimp and others.
Skills Softwares (required)

Rhinoceros

V-Ray

Photoshop

Illustrator

Softwares (optional)

AutoCAD

Arduino

Programming languages (optional)

HTML

CSS

C++

Python

Content Management Systems (optional)

WordPress

Please send your resume to [email protected].
Skills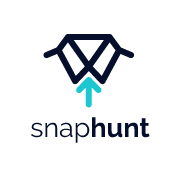 The Offer


Attractive salary & benefits
Work with a great team of designers and developers to create beautiful and functional interfaces


The Employer
Our client is a one-stop marketing agency with over 10 offices across the globe. Their services include consultancy, platform & mobility, data & web analytics, campaign management. They have a team of experienced consultants that have worked with clients across verticals and are looking for talented and passionate people Read more
to join their team.

The Job

You will be responsible for :

Understanding project brief and converting that into appealing, highly usable interfaces
Working with the product team to seek deeper appreciation of our problem/goals through usability tests
Developing understanding of the end users of the web application or mobile application through secondary and primary research (user interviews, traffic data).
Generating user personas and user scenarios
Preparing prototypes of site/features, storyboards, wireframes, and user flows for internal review and brainstorming


The Profile


You have at least 5 years of UI/UX experience
You are proficient in Photoshop, Illustrator, or other visual design and wireframing tools
You possessed strong applied skills for design tools related to creating mobile and web application interfaces, e.g., Sketch, Photoshop, Illustrator, etc
You have a solid understanding of HTML and CSS in accordance with building SEO-friendly and responsive web applications
You have excellent interpersonal and communication skills.
You pay strong attention to detail and deliver work of high standard
You are a creative problem solver.



Ref :77806807
Skills We are seeking a passionate creative Senior Designer to join our growing team of designers! You will need extensive expertise in the relevant design software to bring established design concepts to finished executions. You will need a clear understanding of the print production and creative adaptation processes with a focus on packaging. You will also assist in managing the studio resources and processes.

Your scope spans across the ASEAN Read more
region and you must be willing to travel within ASEAN markets as needed.

Your Team

You will be a part of the Fabric Care business unit and report to the Design leader of Fabric Care. You will work in multi-functional teams across multiple geographies.

What success looks like

Strongly influence business strategy and integration into the business

Improve designs aesthetic bar across portfolio and touchpoints, all the way to execution

Design and implement State of the Art systems and processes for continuous improvement

Build strong connectivity with regional team, global business design leaders and teams

Improve strength of the core working team and individuals across functions, to deliver projects on time with best in class results

Execute design intent with excellence from ideation to shelf

Responsibilities

Envision, inspire, define and enable holistic, multi-sensorial brand experiences, with creative solutions for application to multiple touchpoints with focus on packaging design and branding

Translate business challenges and brand strategies into design briefs

Lead and create design solution, partnering with internal and external Creative teams

Partner with the internal multi-functional teams to manage the end to end design process from concept to execution

A Bachelor degree or equivalent in Graphic Design, Visual Communication or a similar discipline

More than 8 years of relevant experience in Design, Brand Identity and Packaging

Previous design experience in the FMCG category

Ability to lead multiple initiatives from concept to final execution

Attention to detail

Extraordinary collaboration skills both within design/creative teams and multi-functional partners across geographies

Software fluency in the latest graphics and business programs: Adobe CS (PhotoShop, Illustrator, InDesign, Acrobat) and MS Office Suite

Strong understanding in basic print production management is a plus

Ability to travel in ASEAN market as needed

About us

We produce globally recognized brands, and we grow the best business leaders in the industry. With a portfolio of trusted brands as diverse as ours, it is paramount our leaders are able to lead with courage the vast array of brands, categories and functions. We serve consumers around the world with one of the strongest portfolios of trusted, quality, leadership brands, including Always®, Ariel®, Gillette®, Head & Shoulders®, Herbal Essences®, Oral-B®, Pampers®, Pantene®, Tampax® and more. Our community includes operations in approximately 70 countries worldwide.

Visit http://www.pg.com to know more.

Our consumers are diverse and our talents - internally - mirror this diversity to best serve it. That is why were committed to building a winning culture based on Inclusion and our ideal candidate is passionate about the same principle: you will join our daily effort of being in touch so we craft brands and products to improve the lives of the worlds consumers now and in the future. We want you to inspire us with your unrivaled ideas.

We are committed to providing equal opportunities in employment. We do not discriminate against individuals on the basis of race, color, gender, age, national origin, religion, sexual orientation, gender identity or expression, marital status, citizenship, disability, veteran status, HIV/AIDS status, or any other legally protected factor.
Skills • Highest salary package in market
>• MNC
>• Promising career prospects
>
Job Scopes:

​Conceptualise, design and execute creative graphic artwork for marketing and communication related items in the web (mobile) and print media
Understand business and marketing directives and brief and transform them into creative design
Maintain support with marketing team on all creative and communication related business objectives
Meeting the deadlines within the required timeframe
Working closely with different departments

Job Requirements:

ITE, Diploma or equivalent Read more
in Graphic Arts & Web / Design courses
3 years of work experience in website design (digital or advertising agency) preferred
Proficient in multimedia software such as Adobe Photoshop, Illustrator and Dreamweaver
Knowledge and proven use of the latest versions of HTML5 and CSS
Creative thinker, organized, detail-oriented and be able to multi-task

*Attach portfolio/collaterals and updated resume (word doc format)
>*** Sincere & Interested applicants, kindly submit via [Click Here to Email Your Resume] and CC: Allan (R1223894) ***
Skills • Permanent
>• Clementi
>• Mon to Fri: 8.30am to 5.30pm
>• Up to $3500

Responsibilities:
• Building a global network of academic institutions, public and private organizations for the institution's international and customized programs.
>• Conceptualizing and implementing marketing strategies targeting both local and international participants.
>• Generating new leads and develop new partnership with universities, agencies and vendors.
>• Assisting in the development and management of programs. These include programs of academic, professional and Read more
service learning natures.
>• Administering assigned programs. This includes responding to email, phone and face-to-face queries, liaising with potential participants on application procedures, application selection, proper maintenance of records and processes, and end-of-program evaluations.
>• Managing website content and assist in content updates.
>• Assisting in cross-functional projects within the department/institute.
>• Performing other functions as assigned.

Period:
>• Permanent

Location:
>• Clementi (Tertiary Institution)

Working Hours:
>• Mon to Fri: 8.30am to 5.30pm

Salary:
>• Up to $3500 (Depends on qualification and experience)

Requirements:
>• A Bachelor's degree from a reputable university in one of the fields of communications, international business, and marketing.
• At least 5 years of working experience.
>• Experience studying or working abroad will be an advantage.
>• Excellent verbal (public speaking) and written communication skills (marketing copywriting) in English.
>• Fluency in at least one of the following languages will be an advantage (Japanese, Spanish or Russian).
>• Knowledgeable in marketing, promotion and digital content management.
>• Self-motivated, organized, detail-oriented, and proactive individual who can function independently or within a team.
>• Cheerful personality with strong time management and interpersonal skills.
>• Highly energetic with a passion for international education.
>• Proficiency in MS Office applications (Word, Excel, PowerPoint, and Outlook) is a must. Knowledge in graphics and video editing software such as Photoshop, Illustrator and Final Cut Pro will be an added advantage.
>• Willing to travel internationally within short notice.

Interested applicants, kindly email your detailed resume (MS Word format is preferred):

[Click Here to Email Your Resume] (Reg No: R1107390)

Please ensure that applications sent through email are no bigger than 1Mb.

We thank all applicants for your interest but regret to inform that only shortlisted candidates would be notified.

Success Human Resource Centre Pte Ltd (EA License Number: 97C4832)
>1 Sophia Road, Peace Centre,
>#06-23/29 Singapore 228149
>T: 6337 3183 | F: 6337 0329 | W: www.successhrc.com.sg
Skills • Permanent
>• Clementi
>• 5 days work week
>• Up to $3500

Responsibilities:
• Assisting the department head in designing and developing solutions to bridge attitudes, knowledge and skills gaps in institutions using instructional theories and best practices.
>• Assisting the department head in all matters pertaining to industry projects including sourcing of corporate project sponsors, scoping, documentation, review, progress tracking and maintaining and nurturing relations with corporate sponsors and corporate mentors.
>• Building Read more
of networks and relations with academic institutions, public and private organizations and business professionals internationally.
>• Assisting in the management of programs. These include programs of academic, professional and service learning natures.
>• Proactively engaging with the learner project teams for all Industry Projects related administrative matters to communicate, motivate, provide guidance and ensure expected quality and academic rigour.
>• Collaborating with subject matter experts to design and develop programs.
>• Keeping up to date on trends and learning technologies to create and/or enhance learning experience.
>• Conducting primary and secondary research to identify needs of academic institution administrators, educators and learners.
>• Conducting in-depth market research by mapping against international, regional, national, sectoral and personal development mandates, funders, competitors and implementing entities.
>• Participating in research and perform extraction and analysis of data extracted.

Period:
>• Permanent

Location:
>• Clementi (Tertiary Institution)

Working Hours:
>• Mon to Fri: 8.30am to 5.30pm

Salary:
>• Up to $3500 (Depends on qualification and experience)

Requirements:
• Graduate in one of the fields of adult learning, instructional design, education or training.
>• Advance Certificate in Training and Assessment (ACTA) will be an advantage.
>• Minimum 5 years of working experience and at least 3 years in providing instructional and andragogy advice on developing learning solutions.
>• Experience studying or working abroad will be an advantage.
>• Knowledgeable in using learning management system.
>• Excellent verbal (public speaking) and written communication skills (marketing copywriting, research writing) in English.
>• Experience in training facilitation will be an advantage.
>• Self-motivated, organized, detail-oriented, and proactive individual who can function independently or within a team.
>• Cheerful personality with strong time management and interpersonal skills.
>• Highly energetic with a passion for international education.
>• Proficiency in MS Office applications (Word, Excel, PowerPoint, and Outlook) is a must. Knowledge in graphics and video editing software such as Photoshop, Illustrator and Final Cut Pro will be an added advantage.
>• Willing to travel internationally within short notice.

Interested applicants, kindly email your detailed resume (MS Word format is preferred):

[Click Here to Email Your Resume] (Reg No: R1107390)

Please ensure that applications sent through email are no bigger than 1Mb.

We thank all applicants for your interest but regret to inform that only shortlisted candidates would be notified.

Success Human Resource Centre Pte Ltd (EA License Number: 97C4832)
>1 Sophia Road, Peace Centre,
>#06-23/29 Singapore 228149
>T: 6337 3183 | F: 6337 0329 | W: www.successhrc.com.sg
Skills Permanent
Clementi
Mon to Fri: 8.30am to 5.30pm


Responsibilities:

Work closely with Academic Staff in identifying opportunities to leverage educational technologies, evaluate their use and recommend to support teaching & learning.
Assist with selection, creation and/or conversion of multimedia including text, images, graphics, audio and video into appropriate digital formats for integration and delivery onto appropriate learning environments (classroom, on-line, or blended).
Consider and recommend appropriate use of multimedia tools in the design of Read more
digital learning content, e.g. PDFs, PowerPoint slides, micro-videos to enhance learning effectiveness
Work with appropriate parties to design effective multimedia training materials and present creative ideas to stakeholders of projects while soliciting/incorporating feedback to make necessary changes.
Manage and maintain the e-course material repository to ensure all materials are up-to-date, complete and ready for delivery.
Support the lecturers in recording of video lessons in the studio.
Design and deliver training workshops for lecturers on the optimum use of education technologies.
Work closely with subject-matter experts and learning designer to understand and analyse training requirements and determine the application of instructional media and create interactive courses, informational videos, and other supplemental creative material to enhance teaching & learning.
Coordinate Communication plans dealing with policies, procedures, and operational status of digital content development with all stakeholders.
Participate in Institute-wide activities as assigned in action plans and/or duty rosters.
Perform other job-related duties as assigned.
Support production studio's operations


Period:

Permanent


Location:

Clementi (Tertiary Institution)

Working Hours:

Mon to Fri: 8.30am to 5.30pm


Salary:

Depends on qualification and experience


Requirements:

A Bachelor degree in multimedia design, animation, motion graphic, visual effect, interactive design, video production or related qualifications
ACTA and/or DACE qualifications, or equivalent, preferred.
3-5 years of working experience in multimedia instructional video audio/production work. Education may be substituted for experience. A portfolio of prior work must be demonstrated.
Familiarity with new technologies and enjoy learning and experimenting to leverage these technologies to enhance teaching and learning (e.g. video and web-conferencing equipment, interactive pen display systems, etc.).
Proficiency in Adobe Creative Suite (Audition, Illustrator, Photoshop and Premiere) to develop illustrations, motion graphics, and video and audio production
Experience in one or more eLearning rapid authoring tools, such as Articulate Storyline, Adobe Captivate, Lectora, or any other comparable application
Knowledge and application of learning pedagogies and instructional design principles and strategies is a plus.
Familiarity with prosumer camcorders, various HD and SD formats, pre-production/planning, studio and field production, lighting/grip, storyboarding and photography.
Self-motivated, well organised, detail-oriented with strong commitment to quality control, and ability to multi-task and work under pressure of deadlines.
Sharp attention to detail, extremely organized and strong time management.
Ability to continually adapt to and learn new procedures, technology and software programmes.
Strong problem-solving skills using innovative and proactive approaches.
Knowledge of current and emerging instructional technologies, and possess good understanding of pedagogical issues related to teaching and learning, particularly adult learning.
Good verbal and written communication skills to articulate clearly and effectively in the production of written materials for the web and/or print, for educational content and/or training, and for technical instruction.
Comfortable to work independently or as a team player who is able to work across various levels both internal and external to the organization.


Interested applicants, kindly email your detailed resume (MS Word format is preferred):

[Click Here to Email Your Resume] (Reg No: R1107390)

Please ensure that applications sent through email are no bigger than 1Mb.

We thank all applicants for your interest but regret to inform that only shortlisted candidates would be notified.

Success Human Resource Centre Pte Ltd (EA License Number: 97C4832)
>1 Sophia Road, Peace Centre,
>#06-23/29 Singapore 228149
>T: 6337 3183 | F: 6337 0329 | W: www.successhrc.com.sg
Skills • Highest salary package in market
>• MNC
>• Promising career prospects
>
Job Scopes:

​Conceptualise, design and execute creative graphic artwork for marketing and communication related items in the web (mobile) and print media
Understand business and marketing directives and brief and transform them into creative design
Maintain support with marketing team on all creative and communication related business objectives
Meeting the deadlines within the required timeframe
Working closely with different departments

Job Requirements:

ITE, Diploma or equivalent Read more
in Graphic Arts & Web / Design courses
3 years of work experience in website design (digital or advertising agency) preferred
Proficient in multimedia software such as Adobe Photoshop, Illustrator and Dreamweaver
Knowledge and proven use of the latest versions of HTML5 and CSS
Creative thinker, organized, detail-oriented and be able to multi-task

*Attach portfolio/collaterals and updated resume (word doc format)
>*** Sincere & Interested applicants, kindly submit via [Click Here to Email Your Resume] and CC: Allan (R1223894) ***
Skills Our Client for this role

A Well-Established Luxury Fashion Retailer invites applicants for the position of Visual Merchandiser!
>
>Budget for this role: S$33000

Responsibilities

Liaising with HQ Principal on VM Seasonal Directions
Coordination with contractors on related works
Act as main point of contact for new merchandising initiatives; you will be responsible for communicating key information that is vital to the success of the initiative.
Executes design strategy of each individual brands. Proposes design solutions and Read more
resolves issues related store design project management
Conducts plan reviews to ensure that all approved design intentions are fully executed.
Leads efforts in accuracy and consistency of the architectural plans as it relates to the brands.

Requirements

Diploma or Degree in interior design, graphic design, architecture or other disciplines related with arts, coupled with at least 2 years of visual merchandising and/or retail design experience.
A strong understanding of marketing principles and retail merchandising fundamentals is an advantage;
High level of organizational abilities - must be experts on planning, time management, budget management and project management;
Great attention to detail is an asset to possess with strong creative/artistic flair and problem solving abilities.
Knowledge of AutoCAD and graphic software like Photoshop, Illustrator, freehand, etc. will be an added advantage.

Interested applicant, kindly submit full-detailed resume to [Click Here to Email Your Resume]

Please visit www.clarist.com.sg for more available positions. Thank you
Skills