Sign in or register for a JobTech account.
Jobs that require

amazon web services

skill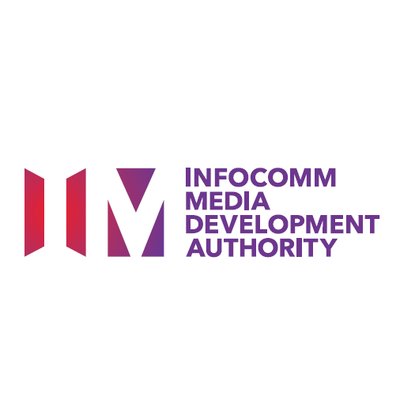 Description
The ideal candidate will have significant hands-on technical experience in Agile software engineering principles and a background in full stack software development, system architecture with APIs and microservices, containerisation and cloud-based technologies, and DevOps toolchains. Experience in managing development teams responsible for designing, developing and testing software assets in an Agile development environment is also preferred.
Responsibilities
Be a change agent in fostering a software engineering culture based on a strong foundation of software engineering principles and best practices
Drive organisation-wide practice of continuous integration and continuous delivery of high quality software assets
Create a continuous learning environment to ensure that engineers in the organisation are trained in the software engineering processes and the technology stack defined in the organisation playbook
Be part of the technical leadership team in technical visioning and technology stack selection to meet the strategic objectives of the organisation
Requirements
Bachelor's Degree in Computer Science, Electrical Engineering, Information Technology
Minimum 12 years of application development and technical project management experience, with minimum 3 years of team management experience of teams of 10 or more
Minimum 5 years of experience as a team lead in Agile software design, development, and testing processes
System architecture design experience using microservices and REST-based APIs, Java technologies, containerisation technologies such as Docker and Kubernetes, cloud-based platforms such as Pivotal Cloud Platform, and public cloud services from AWS, Azure and Google
Hands-on experience in API management platforms, API design standards, API patterns, API governance, API security standards and implementation
Working experience with project management tools such as Jira, Confluence or similar
Thorough knowledge of build and deployment toolchain such as Bamboo, Ansible, Nexus, Github, and automated code quality inspection tools such as SonarQube and Fortify
Certified Scrum Master or equivalent Agile project management experience
Broad knowledge of digital infocomm technologies, trends and methods such as data engineering, cloud-native system architectures, artificial intelligence, and Internet-of-Things
Excellent communication skills
Position will commensurate with experience.
Only short-listed candidates will be notified.
Skills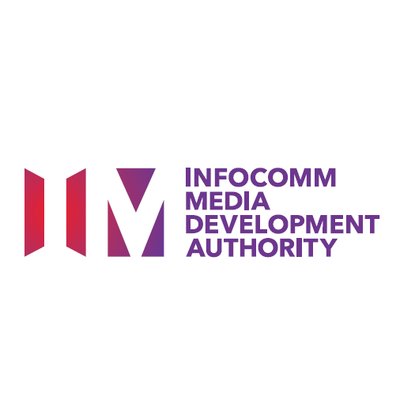 Cloud Native App Developer/Architect
The candidate will work with the project teams to develop web-based software application. The software systems would be built with end-user perspective and requirements in mind for eventual delivery.
The candidate will also be playing a key role in architecting solutions based on cloud native practice, leading, designing and implementing innovative software solutions.
Responsibilities:
Develop, implement web-based software applications in various industry domain which can include logistics automation, intelligent building applications and others.
Develop software components with Microservices-based Architecture.
Work with industry end-users to understand the domain, work flow processes, requirements, use cases, IT infrastructure, data and information, etc., for the development of the software systems
Subject matter expert in Cloud Native, Agile, DevOps and CI/CD to all levels of management and project teams.
Assist in development and delivery of training in Cloud Native Application Development.
Coach and mentor project developers and architects.
Participate in guiding / defining the cloud native development processes, standards, and policies.
Work with research institutes and technology providers to bridge their technology software, assess the maturity and feasibility of technical solutions, design common interface to integrate different functional applications, conduct rigorous robustness and verification tests.
Document requirements, codes and prepare reports in the software development lifecycle.
Requirements:
Background in Computer Science, Computer Engineering or equivalent
At least 5-7 years of working experience in full-stack software development.
Strong knowledge of Cloud Native principles and techniques such as Microservices-based architecture, and RESTful API development and container-based software deployment.
Well versed in software system engineering principles and technologies (e.g. Agile)
Hands-on experience with any of the following IaaS platforms: AWS, OpenStack, Microsoft Azure, Google Cloud Platform or Alicloud
Hands on experience with Cloud Native PaaS platforms (e.g. OpenShift, CloudFoundry, etc.) and container solutions (Docker, Kubernetes, etc.).
Strong technical hands-on experience in software system development using backend framework, such as Express, Django, RAILS. SOA based applications in Java/Microservices apps with frameworks and libraries such as Spring, Hibernate, J2EE, JDBC, JMS, JMX
Experience in implementing continuous integration and continuous deployment (CI/CD) pipelines
Experience in architecting with DevOps tooling and processes
Familiar with different programming languages (e.g. Java, C/C++, .Net, Python, Ruby, JavaScript), proficient in at least one of them.
Proficient in Front-end programming language such as JavaScript/CSS3/HTML5.Proficient in database management (e.g., MySQL, NoSQL)
Familiar with mobile development in iOS or Android will be a plus.
Software Engineering background
Possess critical thinking skills, combined with the ability to present clearly both verbally and in written form
A team player with strong communication skill
Position will commensurate with experience.
Only short-listed candidates will be notified.
Skills

Fast growing start-up headquartered in Toulouse with regional offices in Singapore, Denver, Berlin and Melbourne. Founded in 2014 and privately owned, with Alstom & Continental as minority shareholders. With over 120 highly-skilled and passionate employees specializing in robotics, computer vision and vehicle dynamics, easymile supplies smart mobility solutions and autonomous technologies powering driverless vehicles with existing products such as: the EZ10, a 100% electric driverless shuttle deployed in 20 countries worldwide; the TractEasy, the first autonomous electric baggage tractor jointly developed with TLD.
**Responsibilities **
Shape EasyMile's data platform by ingesting, manipulating, and visualization data across on-premise data platforms
Leverage the best tools to define processes and workflows.
Ensuring that data is ingested and analysed securely and efficiently
Define, Implement and maintain pipelines / workflows for training, validation, and optimization of machine learning based algorithms
Develop, construct, optimize and maintain machine learning based infrastructure(s) (e.g. databases / data lakes, training server(s))
Employ sophisticated analytics programs, machine learning and statistical methods to prepare data for use in predictive and prescriptive modeling
Collaborate with cross functional agile teams of software engineers, data scientists, and others.
**Essential **
Bachelor Degree in Computer Science, Computer Engineering, or a related field
Experience as a Data Engineer, Software Developer, or similar.
**Experience with Machine Learning toolkits like Tensorflow**
Demonstrable aptitude in Python development
Experience working with cloud-based infrastructure (AWS, GCP)
Experience in data processing / ETL implementation (e.g. Beam, Airflow, Dataflow, Spark)
Experience with building data lakes and data warehouses
Good knowledge of writing performant SQL, Airflow, DataFlow and Spark
Containers technology including Docker and Kubernetes
Experience with real-time stream-processing systems (e.g. Kafka)
Very good oral and written English.
**Strongly desirable **
Experience with Tensorflow and KubeFlow
Experience with AI algorithm design
Experience in the automotive industry

Skills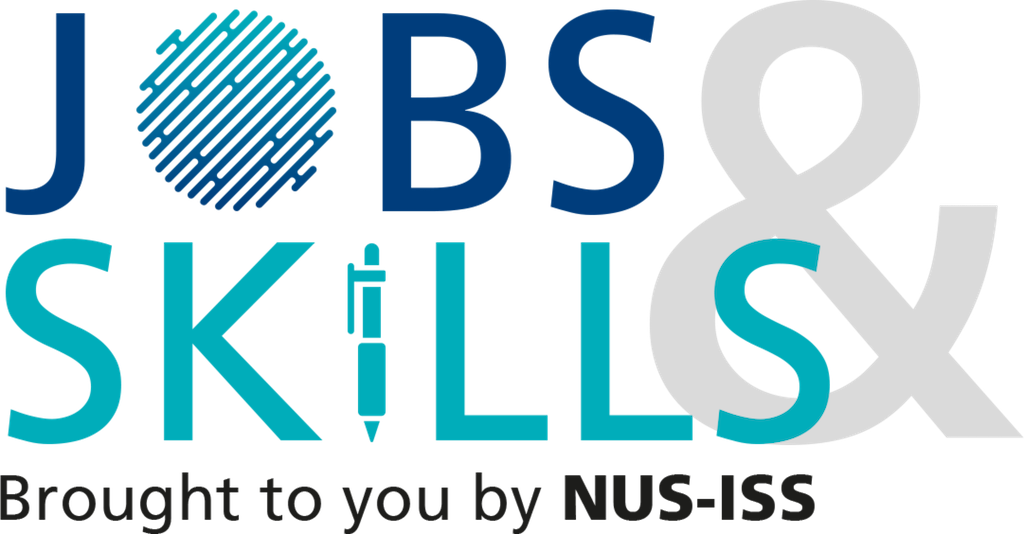 ST Engineering is looking to hire NUS-ISS talent.
Job responbilities:
• Develop DevOps process, implement tools and CI/CD for engineering projects
• Ensure secured deployment and delivery operations
• Have a passion for automation and infrastructure as code principles
• Develop system and services deployment scripts for production and pre-production on private, hybrid or multi-cloud environment
Pre-requisites:
• Degree in Computer Engineering / Computer Science
• Have an open mind and keen to learn new technology
• Experience in Python and strong automation/scripting skills is a must
• Experience in one of: AWS, Azure, GCP or a private cloud
• Strong understanding of cloud native apps/architecture and deployment strategy
• Experience with Ansible, Puppet, Chef, SaltStack, Terraform, Cloudify is a plus
• Experience with 3rd party or open source Identity Access Management is a plus
Skills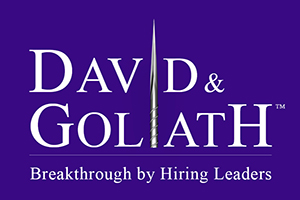 Are you an exceptional Data Architect with experience in Hadoop Big Data & Data Warehouse?
If so, this could be the career opportunity for you !!
Data Architect (DW, Big Data) - perm in Investment Banking
Work closely with data analysts, data scientists and business end-users to synthesise data requirements for the creation of large-scale data models and data flow designs to optimize how data is sourced and flowed across the enterprise
Design data models to guide implementation of data solutions at application and enterprise levels to meet current and future business needs
Be involved in the development of data architecture strategies at enterprise level
Be involved in the setting of principles and best practices pertaining to data architecture
Drive action plans to support the transition to the desired data architecture state
Design and implement data solutions using a blend of best-of-breed and emerging technologies
In return for this excellent career opportunity, we ask that you have the following:
Possesses Computer Science or Computer Engineering Degree in Top Tier Institute
Relevant working experience in data modelling and data flow design, preferably in an investment or banking environment
Experience working with enterprise databases using database technologies (PL/SQL, SQL, NoSQL) and data integration products (e.g. Informatica)
Exposure and knowledge in any of the following technologies is advantageous:

Hadoop Technologies: HDFS, Zookeeper, Yarn, Spark, Hive, Impala, Sqoop, Solr, ELK, Flume, Kafka
Hadoop Platforms: Cloudera, Databricks
NoSQL Databases: Neo4J
Cloud based Big Data Services: AWS EMR, Azure HDInsight
Elastic Search

Good team player with strong analytical skills and enjoy complex problem solving with innovative ideas
Able to understand concepts across multiple disciplines to synthesise the knowledge for data model and data architecture design
Strong communication and people skills to interact with internal and external stakeholders to develop and implement solutions
Meticulous and good at working with details
Passion for data and technology
CFA equivalent certifications would be an added advantage
Disclaimer: Candidates who are shortlisted will go through Technical Tests and Face to Face interviews.
If this speaks to you and you are ready for a new challenge, please send your Resume in MS word format to bennie.yeo(a)davidgoliath.net
Even if you are not interested, you can still park your CV with us for other Banking IT positions or forward this Advertisement to your counterparts with the relevant Banking IT experiences I am looking for.
We Seek to:
Understand your personal circumstances, needs and ideals
Present your credentials to our clients only with your permission
Strategize and consult with you
Your application will be kept with the strictest of confidence.
EA License Number: 18S9167
Registration ID: R1114115
Skills
Our client, a reputable organisation, is currently looking for a Software Test Engineer to join their dynamic group.
>
The incumbent will be working collaboratively with the product owner, business analyst and engineers to work on various layers of testing and quality checks for all projects.
>
Job Description

Work with business stakeholders, product owner, project manager to identify, propose, prioritise and implement test plans and test automations
Plan and write automation tests that Read more
will be executed and/or run necessary tests manually
Identify and triage issues and driving issues to resolution, and communicating product QA status to all stakeholders
Assist to ensure quality releases in a timely manner
Create and support QA & release pipelines
Work closely with product managers and developers in an agile environment


Job Requirement

Minimum of Degree (IT & Relevant Disciplines)
Minimum of 3 years of relevant working experience in a Test/QA Engineer role
Minimum of 3 years in automation testing of web applicatons/platforms
Strong programming skill in at least one common language (e.g. Java or Javascript)
Proficient in any web automation tool (e.g. Tosca, Selenium etc)
Experience with continuous integration and continuous deployment systems such as Jenkins or AWS Code Pipeline
Experience in using and integrating with standard development tools in QA workflow such as Git and Bug Tracking tools (JIRA)
Strong interpersonal and communication skills


For interested applicants, please send your resume in MS WORD format to Pin Yi (Reg no: R1986656) [Click Here to Email Your Resume] for immediate processing.

Due to the high volume of applications which we may receive for each position, we regret to inform that only shortlisted applicants will be notified.
Skills

Well Established A2 Main Con Company
>Working Location : East & On-site
>Basic $ 3500 - $ 4000 + AWS + Good Benefits
Good Working Environment + Career Progression
A&A / M&E

Job Responsibilities:

Assist WSH Manager to ensure work site compliance with Workplace Safety & Heath Environmental
Assist WSH Manager in incident investigation and recommend corrective action to prevent
Conduct Workplace Safety Inspection, Safety Training and Tool-box meetings
Responsible for risk assessment and assist in incident Read more
or accident investigations
Maintain required Safety and Health documents or files
Identify unsafe act and conditions created or practiced by employee and ensure proper documentation are recorded
Ensure all lifting gears, appliances, electrical equipment are inspected and records are up to date
Prepare monthly safety report
Other ad-hoc duties as assigned

Requirement:

Professional Certification and/or Advanced cert in WSH
1 – 4 years of working experience in related field.

Candidates are encouraged to apply this position via Apply Now button with the following information in the resume

Work experiences and job responsibilities
Current and Expected salary
Reason for leaving
Date of availability
Education background
Skills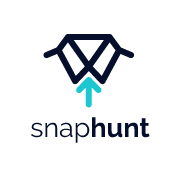 The Offer

Excellent career development opportunities within a high-growth travel platform
Work alongside & learn from a hardworking, friendly and geeky bunch


The Employer
Our client is a well-known travel search engine with headquarters in Singapore and strong operations in UAE and APAC.
Their top-ranking mobile app helps travellers search and compare results with hundreds of airline​,​ hotel and online travel agency websites.

The Job
In this role, you will work closely across different teams with Read more
product managers, designers and technical leads to envision, prototype and build new products and features.
You will be responsible for :

Writing clean code and creating proper test coverage for your work, contributing to the mission of automation.
Applying best practices and sharing knowledge with the rest of the team.
Owning your work and leading the effort from architecture, development, and testing through to deployment.
Maintaining high coding quality by participating in the code review processes.
Rapidly conducting POC's with different technologies in order to evaluate and learn new things.
Taking into account the bigger picture during development, and owning code quality after delivery


The Profile

You possess a Degree in a technical field like Computer Science / Software Engineering / related discipline
You have good knowledge of computer science, data structures and algorithms.
You have experience in Java, Ruby, Golang or Javascript, and you have worked with NoSQL databases such as Elasticsearch or Redis.
Experience with multithreading, messaging or event-based asynchronous environments is a must.
You have worked on relational databases and you possess the ability to optimize queries and improve the performance.
Experience with containerization technologies (like - ECS, Docker and Kubernetes), DevOps automation tools (like - Chef/Ansible), cloud services (like - AWS, Google Cloud), and big data technologies (like - Apache Spark, Hadoop or Google BigQuery) would be a significant plus.
Experience with CI tools like Jenkins and Travis CI would be good to have.
You love coding and always learning new things!


Ref No: 93420031
Skills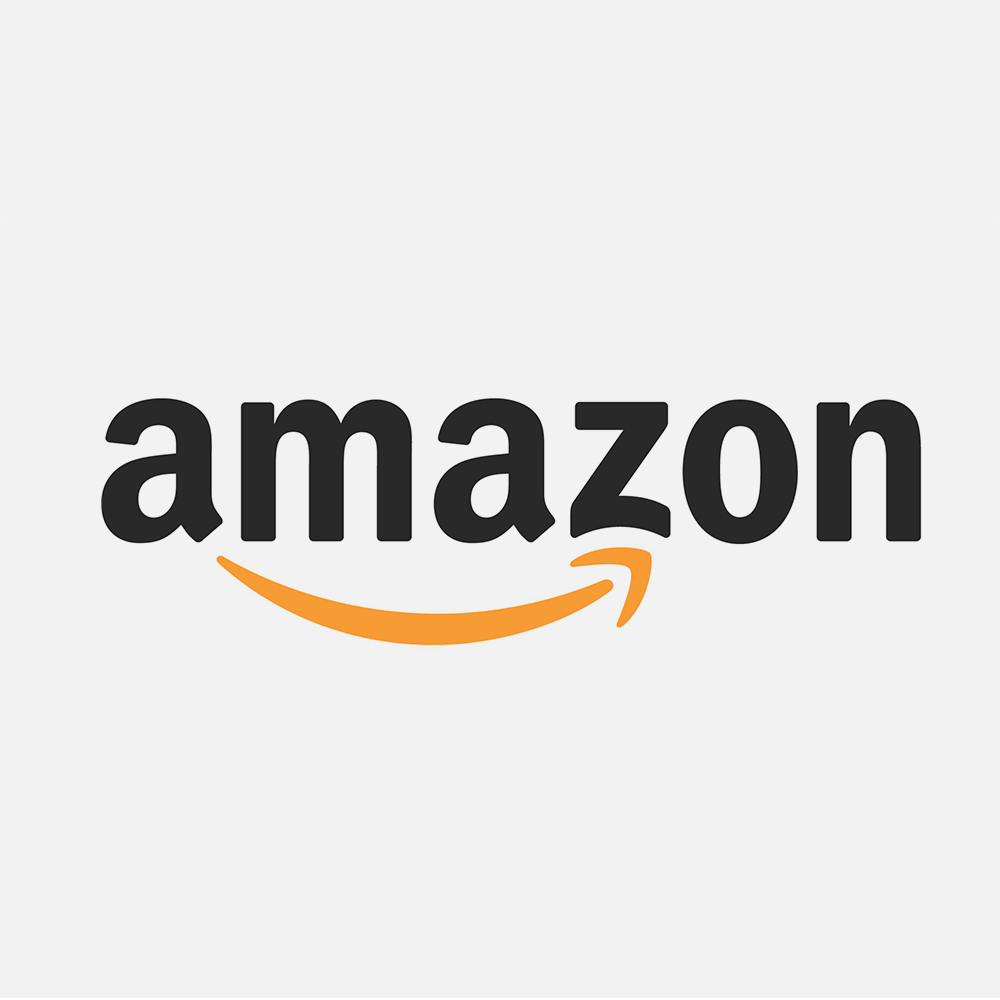 The Amazon Web Services (AWS) Special Programs Evaluations Assessments & Response (SPEAR) Team is expanding to support the growth of our data facilities and related security functions associated with this growth. AWS is looking for an independent, highly talented, and motivated Evaluator to join the SPEAR Evaluations Asia Pacific/Japan/ China (APJC) Team. This position is located in Singapore. In this role, you are responsible for performing physical security Read more
evaluations of our data facilities across the APJC Region. You will evaluate the application of physical security including people, processes and measures to identify and document vulnerabilities and provide guidance on the path to resolution. You are also responsible for the creation of all written reports related to the evaluations you conduct. You will participate in the development, analysis, and implementation of physical security standards and identify areas for improvement.

As a SPEAR Evaluator, you will partner and work directly with other AWS Physical Security Teams, AWS Management, and customers to aid in the real world application of physical security to existing and new data facilities. You will also review new and cutting edge technology and security measures for possible application to the existing suite of security processes and measures to enhance the security posture of our data facilities.

An ideal candidate for this role is willing and able to work at all levels from the theoretical knowledge of physical security principles, to the practical application and real world implementation of processes and measures. Additionally, the candidate has knowledge of the concept and principles of Crime Prevention Through Environmental Design (CPTED), and the ability to complete associated data collection, analysis, presentations, and reports. The candidate is able to execute detailed evaluations of our existing facilities identifying areas which can be improved to enhance the physical security posture of each site. To meet these requirements and ensure the delivery of the teams mission, the position requires extensive global travel, amounting to 50% on average.

** For more information on AWS, please visit the AWS site. **

KEY RESPONSIBILITIES:

· Manage and lead the execution of assessments of all data facilities across the APJC region. Ensuring that all vulnerabilities identified as part of this assessment process are documented and effective mitigation actions are taken to resolve the security vulnerability.

· Partner directly with AWS Security customers to review security related documentation and help them understand the implementation of all physical security standards and policies to their real world environment.

· Develop and review new and cutting edge technology and security measures for possible application to the existing suite of security processes and measures to enhance the security posture of our data facilities.

· Assist the global SPEAR Team determine the strategic direction of the AWS Physical Security Program based on customer interaction and demonstrative outputs.

· Keep the AWS Security leadership team fully informed of customer engagement status, issues, and activities.

· Remain connected with industry trends and events. Develop and maintain connections with key industry personnel and manufacturers.

· Assist work of internal and external assessors or auditors as necessary.

Basic Qualifications

· The basic qualifications listed below are representative of the knowledge, skill, and/or ability required to perform this job:

· 7+ years of experience working with Physical Security Principles and/or Access Control/Intrusion Detection and CCTV Surveillance systems.

· 5+ years of Crime Prevention Through Environmental Design (CPTED) experience.

· 5+ years of experience in conducting reviews of existing facilities and applying Physical Security Principles to practical applications experienced at the site.

· 5+ years of experience in analysis of new and cutting edge Physical Security Technology and devices.

· Ability to travel worldwide.

Preferred Qualifications

The preferred qualifications listed below are representative of the knowledge, skill, and/or ability required to perform this job:

· Experience in performing physical security assessments of people, processes, and measures, including access control/intrusion detection and CCTV surveillance systems.

· Demonstrated knowledge of physical security best practices to include but not limited to application of physical security systems, investigation techniques, management of contract security guards and incident management.

· Experience in building successful assessment programs.

· Clear understanding of cloud computing services.

· Ability to integrate into an international work environment.

· Proven track record of leading, managing, and partnering with geographically dispersed team members.

· Experience and proficiency in public speaking.

· Excellent oral and written communication skills.

· Ability to communicate effectively with both technical and non-technical individuals.

· Experience in briefing and communicating with all levels of management.

· Track record for being detail-oriented with a demonstrated ability to self-motivate and follow-through on projects.

· Ability to handle confidential information with care.

· Meets/exceeds Amazons leadership principles requirements for this role.

· Meets/exceeds Amazons functional/technical depth and complexity for this role.

· Amazon is an Equal Opportunity Employer Minority / Women / Disability / Veteran / Gender Identity / Sexual Orientation / Age
Skills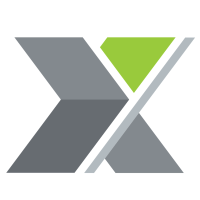 Description

Oversee security operations by conducting security risk analysis, monitoring and reviewing.

Execute and properly document the audit process on a variety of computing environments and computer applications.

Review and analyse internal IT systems such as network & web application, servers, storage in security perspective to ensure operations comply with company/project security policies.

Perform support and operation duties in responding to security incidents.

Support the security areas of the company via penetration testing, Read more
vulnerability assessments, configuration reviews.

Evaluate the efficiency, effectiveness and compliance of operation processes with corporate security policies and related government regulations.

Document and report security breaches and assess the damage they cause and follow appropriate incident response procedures.

Stay current on IT security trends, intelligence and news.

Research security enhancements, make recommendations to management, and execute plans.

Evaluate the efficiency, effectiveness and compliance of operation processes with corporate security policies and related government regulations.


Requirements

4 years or above experience in information security with certification in CISM / CCSP / CISSP is highly preferred.

Solid experience in security operation and risk / incident management, IT compliance and audit.

Experience in end-to-end Incident Response process.

Knowledge on Network & Security - Routing, Switching, Firewall, WAF, IDS/IPS, Data Loss Prevention, Web content filtering.

Good communication skills on security issues in both written and spoken.

Should be familiar with handling and mitigating attacks related to viruses, spoofing, hoaxes, malware.

Should be familiar with emerging security threats and their attack vectors especially web application attacks.

Experience in Cloud based security monitoring tools such as Azure Security Center, Stackdriver Monitoring would be preferred.

Experience in Cloud based analytics tools such as AWS Kibana, Azure Log Analytics, Azure Sentinel, GCP Stackdriver Logging, GCP Big Query would be preferred.

Any other Security related certifications will also be considered favourably (eg. OCSP, CREST,GCIH, ECIH)
Skills