Sign in or register for a JobTech account.
Jobs that require

architectural design

skill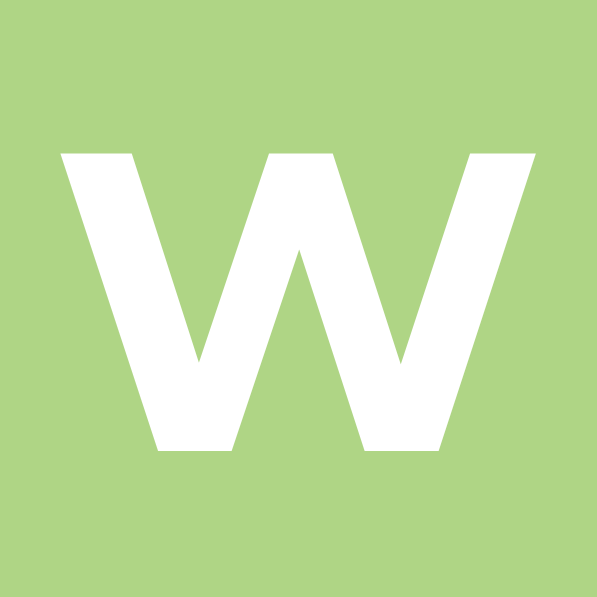 Responsibilities:

Carry out an energy audit on the building cooling system in accordance to the Code on Periodic Energy Audit of Building Cooling System;
Prepare the necessary documentary submission to the Commissioner of Building Control;
Submit to BCA for approval a design Green Mark Score for all the buildings;

Requirements:

Possess at least an engineering or a building-related undergraduate degree in architecture, building science, facility management, or sustainable building design, or any equivalent Read more
professional qualification acceptable by the Commissioner of Building Control
Have at least 3 years of relevant practical experience in central air-conditioning design and installation, or operation
Completed 2 ASHRAE Level III Energy Audits or 3 Periodic Energy Audits on Building Cooling Systems under the supervision of a PE(Mechanical) or BCA registered Energy Auditor respectively
Passed the interview and/or exam by the Energy Auditor Committee

Job Type: Temporary

Salary: $4,000.00 to $5,000.00 /month
Skills
Responsibilities System Architecture- Review and implement policies and schemes in specific functional areas- Formulate IT Systems Architecture design and/or road map and capacity planning- Oversee third level escalation to support the installation, administration and troubleshooting of various OS such as Windows, Solaris and Redhat Linux- Manage and administer the Virtual / Cloud Infrastructure IT Networks- Set up, develop and maintain the ITE enterprise network- Configure routing and switching equipment, IP Read more
voice services and firewalls- Secure network systems, enforce policies and configure cum monitor access- Support and administer firewall environments in line with IT security policy- Keep currency of network & network security systems and operation documents- Report network operational status by gathering and prioritising information and managing projects- Maximise network performance by monitoring performance, troubleshooting network problems and outages, scheduling upgrades and collaborating with network architects on network optimisation- Upgrade computer network equipment to the latest stable firmware releases- Undertake data network fault investigations- Provide support to helpdesk and end users on network related incidents Information Security- Develop and review IT security and usage policies based on the Singapore Government Instruction Manual and relevant ICT security best practices- Work with internal units to conduct regular reviews and audit of IT systems and applications to ensure statutory compliance- Provide security guidance to other IT and business units in the risk assessment of the project implementation- Liaise and support internal and external auditors to facilitate IT security audit and review - Provide assistance in the investigation of security incidents by working with other government agencies- Communicate security basics to the general user population including formalizing and implementing a Security Awareness program to raise user awareness and understanding of basic security concepts- Develop and updating of the Business Continuity Plan and the Risk Assessment of the IT systems Requirements A. General Requirements- Possess suitable academic or professional credentials in Information Technology, Computer Engineering, Computer Science or related field- Familiarity with Government Tendering procedures and IT Network Security Policies would be advantageous B. Technical Requirements System Architecture- At least 10 years of hands-on experience for various OS platforms such as Windows Server OS and services, Solaris, Redhat Linux OS and VMWare vSphere administration- Proficient in F5 load balancer administration with good network knowledge- Experience in public/private cloud technologies from design to deployment will be an added advantage- Strong technical knowledge and experience in administration of O365 and outlook email. IT Networks- Minimum 3 years of experience in Computer Network Infrastructure and Operations.- Experience in LAN/WAN, Wireless, multi Data Centres networking, Firewall, IPS, VPN, VOIP, Video and Voice Technologies, administration and operations.- Excellent working knowledge of the following technology protocols and platforms: TCP/IP, Radius, TACACS, OSPF, BGP, MPLS, DWDM, LDAP, AD, DNS, DHCP, routing & switching.- Excellent knowledge of leading network and network security technologies, e.g. Cisco Systems, Palo Alto Networks, Checkpoint and f5 required- Certification in CCNP, CCSA, PCNSE, PMP equivalent or higher would be an advantage. Information Security- Minimum 5 years of experience in the areas of IT security practices, with the relevant IT security and project management certifications. (eg CISSP,CISM,PMP)- Having a background in Information Systems or relevant disciplines an advantage- Experience in developing guidelines on hardening of operating systems- Experience in using common security products (RSA, Symantec)- Familiar with Dynamic Application Security Testing (DAST) tool to perform automated vulnerability scanning, web application security scanner pertaining to OWASP Testing Guide- Have strong analytical, communication and writing skills
Skills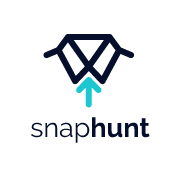 The Offer


Excellent opportunity within a digital asset trading platform
Lead a team that is passionate about Blockchain, Securities Trading and Fintech.
A role that will accelerate your career


The Employer
Our client is a digital asset exchange that is transforming the capital market through the introduction of new investable assets class. Their platform offers an array of services which includes primary insurance, trading and settlement and others. They aim to become full-service Read more
regulated to cater to savvy issuers and discerning investors.

The Job

In this role, you will understand the strategic business needs and plans for growth of the Product Application ecosystem to support these needs. You will analyse the design of technical systems and business models and enhance the quality of IT products and services. You will work closely with other Departments to provide system support; and to align with company direction.
You will be responsible for :

The company's product planning, analysing users according to industry development, market trends, competition trends and user groups, collecting and mining user needs, and reasonably planning the scope of demand.
Managing the Business Application team to oversee application development and project management to ensure timely deployment and smooth operations of the IT systems in accordance with IT policies and technology standards.
Leading the product planning according to the company's product and business development direction, completing planning and grasp of product technology research and development architecture, and ensuring the high availability, high scalability and high performance of the technical architecture;
Comprehending the core value of the product to drive product innovation, and ensuring that product functions meet user needs;
Defining product functions, managing product requirements, collecting, refining and organising user requirements, as well as writing product requirement documents;
Working closely with multiple teams such as business development, testing, and operations to control product R & D project nodes to continuously improve product user experience, provide corresponding product training for business departments, ensure iterative and efficient version functions, and promote product goals;
Continuously monitoring/analysing user feedback and data analysis results after the product "go live", and roadmap improvement plans.
Analysing the company's overall business system technical architecture, and implementing the technical architecture control development, leading the team to R & D for core modules, and architecture performance.
Developing and continuously refining the architecture design of the solutions according to business requirements, and the split design of horizontal and vertical modules, so that the solution architecture is scalable as the business develops.
Establishing an internal development platform that is robust and caters to the business needs.
Application development and project management to ensure that IT systems that are deployed and operated in a timely manner comply.


The Profile


You have at least a Degree in a computer related major and at least 8 years of product technology team management experience.
You possess strong knowledge of the operation mode of an exchange and be familiar with customers and investors of securities and derivative product trading institutions
You have excellent innovative thinking, strong product design ability, and sensitive to user experience.
You are equipped with technical research ability and able to lead and supervise the R&D team to implement according to the structure and ensure the accuracy of R&D direction.
You have solid software development capabilities and are familiar with the mainstream Java development technology framework, and related technologies for internet architecture development.
You have a background in security management for complex, high availability environments.
You are familiar with microservice architecture and technology framework as well as understand microservice design concepts
You have strong analysis and communication management, can build consensus with business and technical teams.
You are able to support Nasdaq financial framework, especially matching engine and market supervision, microservices and AWS.
You have desirable leadership mindset and capabilities, with the ability to effectively collaborate across all departments.
You are result-oriented, diligent and have excellent team spirit.



Ref :22250902
Skills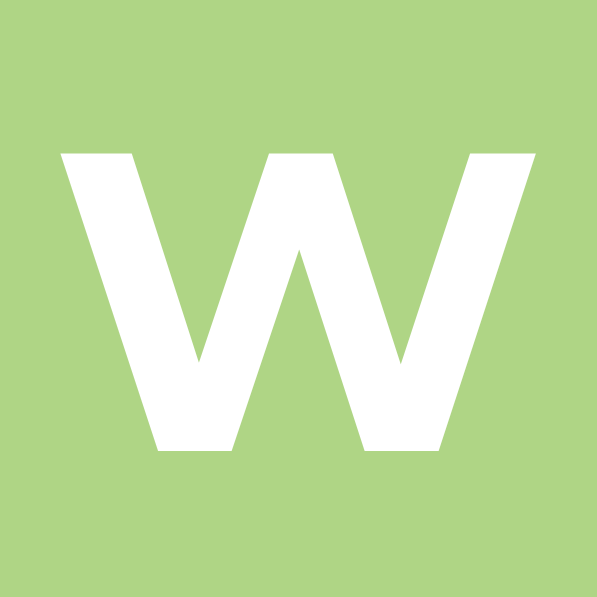 Responsibilities:

Carry out an energy audit on the building cooling system in accordance to the Code on Periodic Energy Audit of Building Cooling System;
Prepare the necessary documentary submission to the Commissioner of Building Control;
Submit to BCA for approval a design Green Mark Score for all the buildings;

Requirements:

Possess at least an engineering or a building-related undergraduate degree in architecture, building science, facility management, or sustainable building design, or any equivalent Read more
professional qualification acceptable by the Commissioner of Building Control
Have at least 3 years of relevant practical experience in central air-conditioning design and installation, or operation
Completed 2 ASHRAE Level III Energy Audits or 3 Periodic Energy Audits on Building Cooling Systems under the supervision of a PE(Mechanical) or BCA registered Energy Auditor respectively
Passed the interview and/or exam by the Energy Auditor Committee

Job Type: Temporary

Salary: $4,000.00 to $5,000.00 /month
Skills √ Industry: Construction & Engineering MNC
>√ Location: East
>√ Working Hours: Monday - Friday
>√ Good Remuneration Package

Duties & Responsibilities:

Strong in contracts with technical and site experience.
Architectural design from concept design through schematic design, design development and construction documentation.
Client liaison, authority consultation, coordination with consultants & subcontractors
Attending design & construction meetings
Mentor and direct the work of less experienced staffs
Any other job duties as assigned by Management

Requirements:

Bachelor or Master's Degree in Architecture, Read more
Building/Construction or equivalent.
Minimum 10 - 15 years working experience in Architectural Building Industry
Possess Qualified Architect's License
Experienced in design management, tender documentation and contract administration
Experienced in Architecture detail, Design development and Construction document
Preferred experience in Department Management within an A1 Construction Company
Well versed in AutoCAD, Sketchup, Revit, Photoshop and other design software
Creative with good design sense, problem solving abilities and attention to detail
Good knowledge of local codes and regulations.
Work independently and in a design team environment.

JOBID: 6V646R

All Successful candidates can expect a very competitive remuneration package and a comprehensive range of benefits.

Kindly email your resume in a detailed Word format to [Click Here to Email Your Resume]

We regret that only shortlisted candidates will be notified

People Profilers Pte Ltd
>EA Licence Number: 02C4944
>Tel: 6950 9755
>EA Registration Number: R1872533
>EA Personnel: Lim Jing Yee
Skills

HTX is the world's first Science and Technology agency that integrates a diverse range of scientific and engineering capabilities to innovate and deliver transformative and operationally-ready solutions for homeland security. As a statutory board of the Ministry of Home Affairs (MHA) and integral to the Home Team, HTX works at the forefront of science and technology to empower Singapore's frontline of security. Our shared mission is to amplify, Read more
augment and accelerate the Home Team's advantage and secure Singapore as the safest place on planet earth.
As Data Centre Senior Engineer, you are responsible for the delivery and maintenance of ICT Data Centre (DC) capabilities through effective planning, management, and deployment of all DC resources. You will apply professional knowledge and expertise to provide cost effective technological solutions to enhance Home team's operational capabilities.

Responsibilities
The successful jobholder will be responsible in the planning, designing, implementing and operationalizing of the organisation-wide Enterprise IT DC resources.

Monitors and ensures optimised utilization of IT DC resources.
Capacity planning to meet short, mid and long-term needs of the organisation.
Managing IT vendors in the maintenance and support of DC operations.
Planning, procurement, maintenance and upgrading the IT resources in DC.
Managing DC development and maintenance budget and expenditures.
Maintains updated inventory records and documentation.
Supports the incident response and disaster recovery plans related to DC.
Takes part and assist in recovery operations and exercises.
Conduct system and log reviews in accordance to IM8 policies.
Coordinate with building management and Facility Management on routine and ad-hoc maintenance.
DC single point-of-contact for new DC or other project initiatives.
Support in DC or other project architecture design, integration, acceptance, and infrastructure performance testing.
Coordinate and work with the other stakeholders in any related IT incident.
Manage Patch Management for systems
Monitor systems resources and performance.
Performs DC review, support and endorsement including DC Hosting Strategy, Baseline technical design and configuration standards.
Maintain Physical Security Control System for DC (including keypress / physical key management system).


Candidates Should Preferably Possess

Preferably with 5 years of Enterprise IT Data Centre management experiences.
A tertiary qualification in Information Technology, Computer Science, Engineering (Computing/Telecommunication) or equivalent
Good knowledge of Government Instruction Manual on IT Management
Good technical knowledge and working experience with major IT technologies such as VMWare, Microsoft Azure, Cisco Network/WAN/MPLS, etc.
Proven track records of IT implementation, team management and certifications in relevant related fields will be an added advantage.
Ability to cope with a reasonably high level of stress and demonstrate resiliency, drive and professional integrity.
Good verbal and written communication skills professionally with senior executives, managers and technical subject matter experts.
Possess good interpersonal and presentation skills.


All new appointees shall be appointed on a two-year contract in the first instance.
We wish to inform that only shortlisted candidates shall be notified within 30 days upon closing of the advertisement.
Skills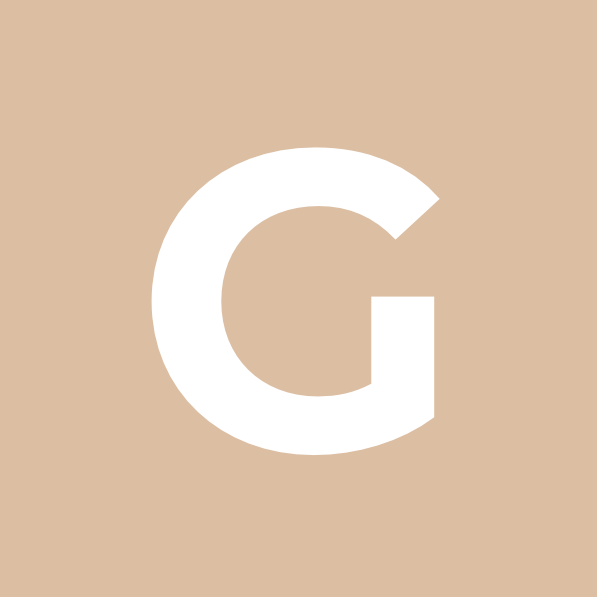 On behalf of our Client who is a Transport Service Provider, we are sourcing for a Web Application System Analyst.

Job Responsibilities:
>
Report to the Application Lead of Application Development, you will be responsible for the following:
Maintain and enhance existing and new software systems to support business requirements
Liaising with end-users to design, maintain, and enhance existing/new software systems in order to support business requirements/specifications
Work closely with vendors in evaluating & Read more
supporting implementation of changes initiated by end-users
Conducting system testing to ensure applications conform to user requirements
Reviewing software architecture design and updating technical documents


Job Requirements:
>
Degree in Computer Science, Information Technology or equivalent
At least 3 years' experience in requirement solicitation, system design, application development and testing
Experience in Object Oriented Analysis and Design, SDLC, Team Foundation Server
Experience in web application development using C#, ASP.NET MVC, JQuery, AJAX, WCF/Web Service, Database Design & SQL Scripting with MS SQL and MySQL
Experience in working with vendors, or coordinate and supervise outsourced deliverables from vendors
Good analytical and problem-solving skills
Excellent communication and presentation skills
>


How to Apply?

Please send your updated CV in MS Words format to [Click Here to Email Your Resume].

We regret that only shortlisted candidates will be notified.

GMP Technologies (S) Pte Ltd | EA Licence: 11C3793 | EA Personnel: Christopher Wong | Registration No: R1104673
Skills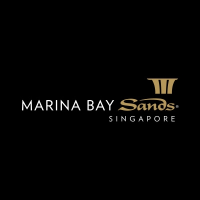 JOB SCOPE Join Marina Bay Sands' change-making Development and Design team and you willl not only be part of an iconic resort but also work in a rewarding, dynamic and strategic department. Marina Bay Sands' parent company, Las Vegas Sands Corporation (NYSE: LVSC), are the largest integrated resort company in the world and have developed over S$8B worth of developments in Singapore. Your role will be diverse, challenging Read more
and stimulating in driving a luxurious standard of design excellence across all areas of the resort, from hotel rooms to grand ballrooms, public community spaces, and award-winning F&B. The successful applicant will manage the teams of design consultants to deliver outstanding designs for key major renovation projects. He/she will assist the MBS Head of Development and the Global Head of Interior Design in driving design excellence throughout the entire Marina Bay Sands property. Responsibilities: Manage design consultants and the design process to ensure design excellence and quality, and that deliverables meet company standards and project briefs. Liaise with our internal stakeholders to develop design scope-of-works Advise internal clients on interior design aspects, such as space planning, interior aesthetics, and integration of FF&E. Assist in monitoring and reporting to senior management on the progress of interior design work on projects Work closely with the appointed consultants during all stages of projects to ensure practical, effective and durable designs at indicated budgets interfacing with internal and external Operations Management to ensure timely incorporation of operational requirements within the project design. Monitor the design schedule and progress of work of consultants and other relevant parties Monitor and assess the performance of Interior Design consultants Work closely with the project site team and ensure deliverables in a timely manner Monitor quality of off and on-site fabrication from an ID perspective. Conduct site and factory visits as necessary to ensure implementation and compliance of key ID items with approved design intent and direction Proactively work with design consultants to ensure construction documentation align with design concept Liaise with Architects, Interior Designers, AV, Lighting Consultants etc. at different design stages to ensure alignment with overall design Assist in the assessment and recommendation of potential designer, artwork, lighting and signage consultants during tender stages of the project Assist project managers and delivery team in resolution of site clashes to ensure the original design intent is maintained Manage the review of contractor material, including sample submissions and ID shop drawings Liaise with the project team with respect to cost and time constraints and solutions JOB REQUIREMENTS Degree in Interior Design, Architecture, Architectural Studies or related discipline Minimum 10 years relevant experience with proven track record in handling luxury hotel projects or large-scale mixed-use developments at major consultancy firms or developers Solid experience in handling luxury projects is preferred Experience and knowledge of: All aspects of Hospitality Interior Design, including space planning, FFE, materials; Typical building regulations, as relates to interior construction; Interior Design processes, including current consultants' practices, typical scope and abilities; Design Team Structures, including combinations of Concept and Executive Designers Excellent written and oral communication skills Knowledge in casino design and operation is optional but preferred. Sound knowledge in design trends and building design materials Ability to work under pressure and meet challenging deadlines Proficient in Photoshop, AutoCAD and Sketch-up is preferred Good organization and communication skills Ability to work in a team environment
Skills About the Position
As a Software Engineer (UI), your role will be to develop the UI framework and user interfaces for the software applications. You will: Undertake the development and delivery of healthcare automation software, including requirement analysis, design, code, unit test, test, integration (in-house and on-site), documentation and communication of design.Test and support in-house developed software systemsPlan/Estimate storiesBacklog Review of development tasksConverting user requirements or ideas into software Read more
requirements and design.Perform gap analysis and continuous improvement in software solution developed.Collaborate with a team of software engineers and assisting less experienced members of the teamPerforms other duties, as assigned Technical Knowledge: Object-oriented analysis and design.Enterprise software development.Experience with Agile software development tools and methodologies – Confluence, Jira.Demonstrated competence in designing, implementing and delivering high performance and complex software.Frontend: Angular 8, CSS/SCSS/SASS/LESS, RxJS, HTML5, Typescript, Bootstrap, Single Page App (SPA)Technologies: Kotlin, C#, or Java (SE,EE) , Microservices, Docker, KafkaDatabase: Knowledge of SQL server 2012 relational and document-oriented database design, programming knowledge (JDBC, SQL, XML, JMS) and performance tuning.Continuous integration tools: Team CityCustomer focusRespond to internal customers promptly and competentlyWork with Team Lead, and regional team on User Interface Framework developmentProactively work to develop and maintain good working relationships within the department, company and regional team.CommunicationMaintain good communication within team on project technical spec and engineering progressEssential:Degree in Computer Science, Engineering or Information TechnologyAt least 5+ years relevant work experience and track record in Software DevelopmentWith at least 2 years of experience in User Interface Framework and application development using Angular, RxJs, CSS/SCSS/SASS/LESS.Experience in a commercial software product development environmentKnowledge in OOADSoftware design and development experience with web-based user interfaces.Experience in web technology which include and not limited to REST, and web services.Designed and developed at least 1 Windows or Web application involving user requirement gathering, system architecture design, UI design, implementation, testing and delivery.LINUX and Windows operating systems development experienceContinuous integration tools e.g. Jenkins, Sonar, Team CityIn-depth knowledge of Angular, CSS/SCSS and development of HTML 5 user interfacesAble to work independently and also as a team.Able to travel in short notice for short durationSoftware User Interface developmentexperience using Angular, RxJS,CSS/SCSS/SASS/LESSGood understanding of AJAX and JavaScript Dom manipulation TechniquesExperience in developing responsive user interfaces with cross-browser compatibilityCreating custom, general use modules and components which extend the elements and modules of core AngularStrong experience with Code managementtools such as Git.DesirableDatabase design and ability to troubleshoot performance issues related to Server/Network or DatabaseFamiliar with testing tools like Katalon studioSolid understanding of web application performance, caching, user experience optimisation, CDNAbility to work in an Agile Team and follow the practices Interested candidates who wish to apply for the advertised position, please click on "Apply Now". Alternatively, you may email us an updated copy of your resume (Attn: CARH). We regret that only shortlisted candidates will be notified. Job Code: CARHEmail Address: EA License No.: 08C2893 Additional Information Senior Executive Qualification Bachelor's Degree, Post Graduate Diploma, Professional Degree Founded in 2007 in Singapore, Capita Pte Ltd is a premium recruitment expert and staffing provider for international companies in Singapore and across Asia. Encompassing local and international placements, contract and temporary staffing, outplacement as well as payroll services across all industry sectors, Capita's highly personalised service ensures that its clients find the right talent to meet their human resource needs. Capita's service offering is split into corporate and specialised divisions. While the corporate division comprises the business support and outsourcing practices that focus on permanent, contract and temporary positions, the specialised division has a focus on the engineering, banking and finance as well as technology industries. With more companies requiring candidates for specialist functions as well as talent with generalist capabilities in an increasingly competitive business environment, these divisions ensure that clients work with industry-focused consultants with specific expertise to match their talent management needs. In 2012, Capita expanded its footprint in Asia, opening an office in Kuala Lumpur, Malaysia to better serve regional clients. Capita has been recognised as one of the preferred HR Vendors of the Year for six consecutive years since 2010. In addition, we have also been honoured with the Enterprise 50 award in 2012 as well as the Recruitment Agency of the Year Silver Award (Asia Recruitment Awards, 2015). More information about Capita Pte Ltd is available at and Please visit for a copy of our Privacy Policy. If you wish to withdraw your consent, please drop us an email at "" to let us know. (NOTE: any resumes or job applications sent to this data protection mailbox will NOT be attended to as it is solely for the purposes of personal data protection related feedback.)
>

no -- Principals only. Recruiters, please don't contact this job advertiser.no -- Please, no phone calls about this job!no -- Reposting this message elsewhere is NOT OK.
Skills About the Position
Scope of Work for System Analyst (Business Analyst) Major duties and responsibilities are listed below: a. Propose and design solution to meet the business needs. Ensure a fully integrated system to meet the business needs within the stipulated timeframe and allocated resources using the Outsystems Rapid Application Development platform. b. Responsible for ensuring the proposed solution is aligned with the overall architecture design. c. Responsible for Read more
complying with the program standards, processes and technical standards defined for the project. d. Responsible for the support of design, development and implementation of all integration points and interfaces with SAP, any selected 3rd party software and other applications/systems. e. Perform the following key activities: · Run workshops; facilitate group discussions for requirement gathering, design and solutioning. · Propose solutions to fulfil business requirements and recommend potential areas for streamlining. · Document the business process flow using the tool identified for the project and ensure compliance of the rules and requirements. · Design, document and develop programs according to functional specifications received and ensure the developed programs fulfil the business requirements. · Plan, identify, define and conduct System Integration Test and User Acceptance Test to ensure the proposed solution fulfil the business requirements. · Collate information required for the authorization setup. · Plan and define the data migration requirements as well as oversee the successful completion of the data migration activities to enable system implementation. · Plan and prepare the training materials as well as to conduct the user training. · Plan and perform the cutover for the modules assigned. · Ensure programs developed pass the required vulnerability assessments and code quality inspections. · Deliver all project documentations defined for the projects that minimally includes design specifications, program specifications, test cases, training materials, cutover execution plan and data migration specification. · Provide on-site support where necessary. · Troubleshoot any problems reported before and after implementation of solution. f. Ensure optimal system design and configuration of the application functionality. g. Ensure the quality of the deliverables. h. Participate in any quality assurance activities and resolve any risks or areas for improvement identified. i. Perform risk management which includes identification; provide mitigation solutions and management for risks. j. Responsible for the timely preparation and reporting of progress status updates to the Project Manager and other management, which include preparation and presentation in meetings. k. Responsible to perform impact assessment on change requests, design and present solution to users, test and implement the solution to meet the requirements within the stipulated timeframe. l. Review and troubleshoot reported cases and work with the internal/external teams to develop solution that will ensure integrity of the system and meet the business needs within the stipulated timeframe. m. Responsible to manage and resolve all problems reported and service requests received during the maintenance phase. a. Good team player, responsible and conscientious. b. Ability to work independently and efficiently, managing timelines and expectations, and producing high quality deliverables (programs, documentation). 3.3 Required Working Experience a. Minimum 2 years of IT system implementation experience. b. Minimum 1 year experience as Business Analyst is required. Sign up for our e-newsletter to get updates on the latest happenings in the Finance industry in Singapore.
>

no -- Principals only. Recruiters, please don't contact this job advertiser.no -- Please, no phone calls about this job!no -- Reposting this message elsewhere is NOT OK.
Skills