Sign in or register for a JobTech account.
Jobs that require

asset and liability management

skill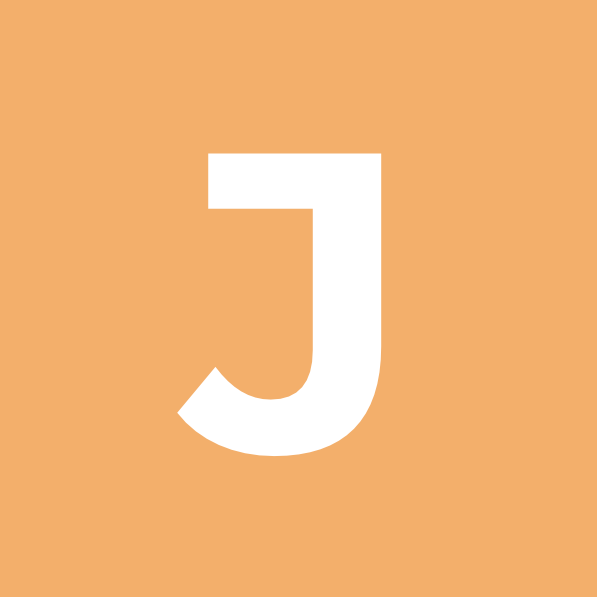 Condominium ManagerProperty and Asset ManagementWhat This Job InvolvesBeing the glue that bindsWorking as part of a team and assisting the headquarters portfolio managers, you'll play a key role in our delivery of quality property management services to clients. You'll drive initiatives that help improve our capabilities in achieving the highest service levels expected by our clients. You'll achieve such an outcome by building strong relationships not only with Read more
your team members, but also with the property's council members and residents.Beating the daily grindYou'll plan the daily operations and ensure the general maintenance of the condominium. Preparing and implementing an emergency/crisis management plan will also be part of handling the operations. Handling daily operations should be in compliance with the relevant building statutory requirements.Creating an operation rhythmIn this role, you'll ensure that your team gets through the daily grind of managing condominium properties. Particularly, you'll be on top of the planning to achieve optimal daily operations—from the basic stuff to the nitty gritty details such as emergency/crisis management plan preparation and rollout. While all these sound like routine on the surface, getting everything in compliance with the relevant building statutory requirements should keep things exciting.Going into the detailsYou'll keep all details in check, specifically in terms of budget and financial transactions. You need to be on the lookout for the vendors' intention to renew their contracts, as well as ensure proper delivery of all their invoices and insurance. You'll have to be as accurate as possible as you may have to discuss such details during monthly council and annual general meetings.Sound like you? To apply, you need to be-SmartIf you're a residential property management professional, with at least three to five years' experience, come talk to us. We're keen to know more about you. It's also helpful if you have a working knowledge of condominium management software and a knack for keeping up with the latest tools of the trade. You should also have the capability to deal with an up-tempo work environment, where you can put your strong business, marketing, and management sense into great use.An active, team-oriented leaderDo you have what it takes to build a strong and flexible team? Can you embed strong work ethics in people's values, while at the same time keeping them well trained and motivated? If your answer is yes, then you might be the one we are looking for.A Critical Thinker With Consummate Communications SkillsYou must be a problem solver who can get your message across. Additionally, having effective interpersonal skills will help you make sure everyone understands what needs done exactly. You must be level-headed during difficult times, and flexible and capable enough to carry your team through. You're one who never gets tired of learning, as you need such an attitude to adjust in a fast-paced work environment.What You Can Expect From UsAt JLL, we make sure that you become the best version of yourself by helping you realise your full potential in an entrepreneurial and inclusive work environment. We will empower your ambitions through our dedicated Total Rewards Program, competitive pay and benefits package.Apply today! JLL Privacy Notice Jones Lang LaSalle (JLL), together with its subsidiaries and affiliates, is a leading global provider of real estate and investment management services. We take our responsibility to protect the personal information provided to us seriously. Generally the personal information we collect from you are for the purposes of processing in connection with JLL's recruitment process. We endeavour to keep your personal information secure with appropriate level of security and keep for as long as we need it for legitimate business or legal reasons. We will then delete it safely and securely.For more information about how JLL processes your personal data, please view our Candidate Privacy Statement .For additional details please see our career site pages for each country.For employees in the United States, please see a fully copy of our Equal Employment Opportunity and Affirmative Action policy here .Jones Lang LaSalle ("JLL") is an Equal Opportunity Employer and is committed to working with and providing reasonable accommodations to individuals with disabilities. If you need a reasonable accommodation because of a disability for any part of the employment process – including the online application and/or overall selection process – you may email us at Accommodation.Reques@am.jll.com . This email is only to request an accommodation. Please direct any other general recruiting inquiries to our Contact Us page > I want to work for JLL.Show moreShow less
Skills Location:SIOCity:SingaporeCome grow with usAt Capital Group, how we work is defined by shared values that include absolute integrity, respect and collaboration. But it's more than that. It's smart and highly driven people united in purpose to serve our investors and one another.Bring your energy and unique perspective to Capital and you'll have the opportunity to grow with us professionally, personally, and financially. You'll be part of a team Read more
that genuinely cares about helping you succeed. You'll work alongside talented colleagues, many of whom build long careers while progressing through multiple roles, establishing lifelong friendships and making a difference in our communities. In return for your contributions, you'll receive premier compensation and benefits, and a company-funded retirement plan that ranks among the most generous.The ideal candidate for the open position in the Asia Pacific Legal & Compliance team will have a university qualification, be a highly organized, independent contributor with the ability to interact at all levels of the business on projects with tight deadlines. Candidates should demonstrate strong verbal and written communication skills and close attention to detail. At least five years' prior experience in activities of a global or regional cross-border nature and Compliance experience in the financial industry will be highly regarded. Language proficiency in Traditional Chinese (reading and written skills) as well as ability to converse in Cantonese will be required.This role will be located in our Singapore/ Hong Kong office.ResponsibilitiesThe role will cover Legal and Compliance tasks with a reporting line to the Regional Compliance Manager located in our Singapore office, including the following:Marketing document Review:-Provide the compliance review of the financial promotions and other material, including website content, created by the Marketing & Communications.-Support compliance with local conduct of business rules, CG policies and Fund messaging-Assist in establishing/improving and documenting procedures designed to promote best practice for the approval of marketing material for use in Asian locations.-Attend industry training sessions for ongoing familiarity with current regulatory thinking on financial promotions.-Maintain team log of marketing review requests.-Maintain Disclaimer Library to be used by Marketing Communications team - review with the business area on a quarterly or bi-annual basisCompliance Monitoring Programme:-Carry out the compliance monitoring tasks identified in the programme and provide reporting to relevant groups.-Contribute to the ongoing update of the programme to align with business activities and regulatory changes.Miscellaneous:-New client classification / onboarding - collection and analysis of KYC, AML and investment suitability documentation and the ongoing updates, including screening of prospects and clients using screening software.-Contribute to continuous process improvement efforts across our Asia/Pacific offices.Company Overview:Founded in 1931, Capital Group is one of the world's largest and most trusted investment management companies and home to the American Funds. We manage more than US$1.7 trillion in assets, and our 7,500 associates make our clients their first priority every day. When we do our job right, millions of investors around the world fulfill their dreams and financial goals, from home ownership and higher education, to a comfortable retirement. Our long-term investment results and outstanding service set us apart from our competitors, while our workplace sets us apart from other employers.
Skills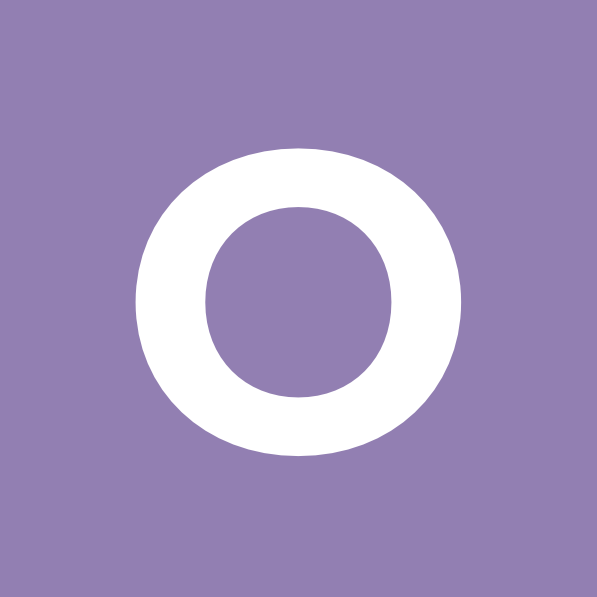 Job DescriptionDescriptionMarket risk infrastructure business support team provides systems and data for critical risk functions of the entire OCBC banking group. These risk functions include market risk management and asset liability management. The systems and data enable risk managers to perform timely and accurate risk analysis and assist senior management to make informed decisions.SkillsWith first-hand exposure to both market risk business and technologies in a top regional bank, Read more
the trainee will be able to acquire knowledge and skills that are essential to strive in a banking or technology career, including but not limited toThe trainee will work with a highly skilled and supportive team to ensure smooth day-to-day operation of our risk data systems. He/she will also be required to participate in new initiatives to continuously improve our systems and processes.General knowledge of banking products and processesMarket risk concepts, methodologies, systems and data being usedEnterprise data system architecture, design, and operationsDatabase and business intelligence application developmentData processing, investigation, and analysis skillsCollaboration and coordination skills with teams in multiple countries and departmentsResponsibilitiesThe trainee will be required to: Perform data configuration and manage system jobs Investigate data issues and provide solutions where applicable Escalate and follow up on system issues with IT department and relevant stakeholders Extract data or prepare reports when required for risk analysis or management purposes Participate in initiatives for process improvements and digitalization Document operating procedures and technical specificationsRequirementsJob Qualifications Strong analytical skills Good communication skills Attention to detail Independent, fast learner, performance driven Degree in mathematics or other quantitative disciplines is preferred Good understanding of a range of asset classes, including derivative products, is a plusAs part of the application, you are required to also submit your online application via My Careers Future for this position: https://www.mycareersfuture.sg/job/banking-finance/infrastructure-support-analyst-market-risk-management-sgunitedtraineeship-oversea-chinese-banking-corporation-1851394aee155e6a4aa4b7709452e32bPrimary LocationSingaporeJobInternshipOrganizationCredit Risk Management - CorporateScheduleTemporaryFull-timeJob Posting22-Jun-2020, 4:43:13 PMShow moreShow less
Skills

Your new company

An Investment Management firm looking for a Credit Operations candidate!
>
Your new role

- On-board new borrowers and set up investment entities.
>- Review documentations and monitor loan funds.
>- Review due-diligence reports and ensure it adhere to compliance policies.
>- Ensure prompt payments from borrowers and to investors.
>
What you'll need to succeed

- At least 2 years of experience in lending firms handling credit operations.
>- Good knowledge of different types of Read more
risks.
>- Good financial reporting skills.
>- Strong organization and communication skills.
>
What you'll get in return

The opportunity to join a dynamic management team and enjoyable working environment. You will be given the opportunity to be well expose to the business and an excellent chance for progression.

What you need to do now
>If you are interested in the role, click "apply now" or for more information and a confidential discussion on this role or other Banking operations and middle office roles, contact Sylvia at Hays on +65 63030151 or email Sylvia.Kang@hays.com.sg [mailto:Sylvia.Kang@hays.com.sg)

EA License number: 07C3924 | Registration ID number: R1770199 Company Registration number: 200609504D #1178062
Skills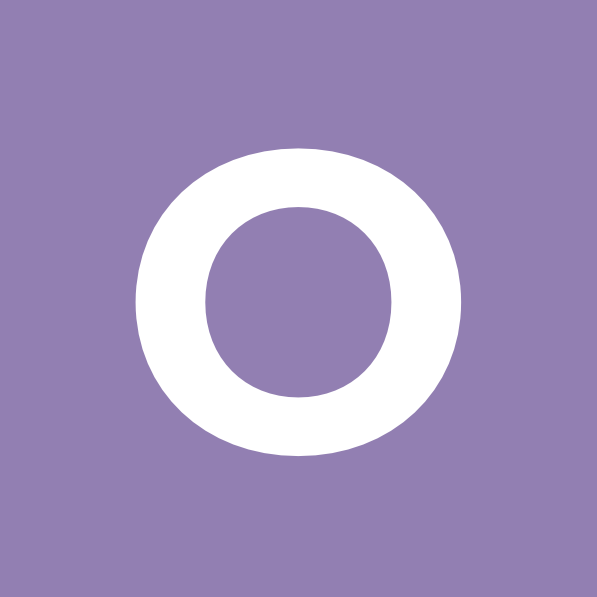 Job DescriptionDescriptionMarket risk infrastructure business support team provides systems and data for critical risk functions of the entire OCBC banking group. These risk functions include market risk management and asset liability management. The systems and data enable risk managers to perform timely and accurate risk analysis and assist senior management to make informed decisions.SkillsWith first-hand exposure to both market risk business and technologies in a top regional bank, Read more
the trainee will be able to acquire knowledge and skills that are essential to strive in a banking or technology career, including but not limited toThe trainee will work with a highly skilled and supportive team to ensure smooth day-to-day operation of our risk data systems. He/she will also be required to participate in new initiatives to continuously improve our systems and processes.General knowledge of banking products and processesMarket risk concepts, methodologies, systems and data being usedEnterprise data system architecture, design, and operationsDatabase and business intelligence application developmentData processing, investigation, and analysis skillsCollaboration and coordination skills with teams in multiple countries and departmentsResponsibilitiesThe trainee will be required to: Perform data configuration and manage system jobs Investigate data issues and provide solutions where applicable Escalate and follow up on system issues with IT department and relevant stakeholders Extract data or prepare reports when required for risk analysis or management purposes Participate in initiatives for process improvements and digitalization Document operating procedures and technical specificationsRequirementsJob Qualifications Strong analytical skills Good communication skills Attention to detail Independent, fast learner, performance driven Degree in mathematics or other quantitative disciplines is preferred Good understanding of a range of asset classes, including derivative products, is a plusAs part of the application, you are required to also submit your online application via My Careers Future for this position: https://www.mycareersfuture.sg/job/banking-finance/infrastructure-support-analyst-market-risk-management-sgunitedtraineeship-oversea-chinese-banking-corporation-1851394aee155e6a4aa4b7709452e32bPrimary LocationSingaporeJobInternshipOrganizationCredit Risk Management - CorporateScheduleTemporaryFull-timeJob Posting22-Jun-2020, 4:43:13 PMShow moreShow less
Skills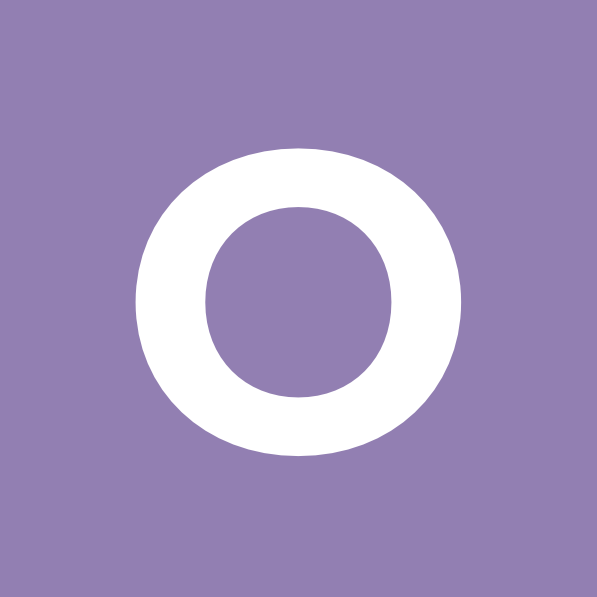 Job DescriptionDescriptionMarket risk infrastructure business support team provides systems and data for critical risk functions of the entire OCBC banking group. These risk functions include market risk management and asset liability management. The systems and data enable risk managers to perform timely and accurate risk analysis and assist senior management to make informed decisions.SkillsWith first-hand exposure to both market risk business and technologies in a top regional bank, Read more
the trainee will be able to acquire knowledge and skills that are essential to strive in a banking or technology career, including but not limited toThe trainee will work with a highly skilled and supportive team to ensure smooth day-to-day operation of our risk data systems. He/she will also be required to participate in new initiatives to continuously improve our systems and processes.General knowledge of banking products and processesMarket risk concepts, methodologies, systems and data being usedEnterprise data system architecture, design, and operationsDatabase and business intelligence application developmentData processing, investigation, and analysis skillsCollaboration and coordination skills with teams in multiple countries and departmentsResponsibilitiesThe trainee will be required to: Perform data configuration and manage system jobs Investigate data issues and provide solutions where applicable Escalate and follow up on system issues with IT department and relevant stakeholders Extract data or prepare reports when required for risk analysis or management purposes Participate in initiatives for process improvements and digitalization Document operating procedures and technical specificationsRequirementsJob Qualifications Strong analytical skills Good communication skills Attention to detail Independent, fast learner, performance driven Degree in mathematics or other quantitative disciplines is preferred Good understanding of a range of asset classes, including derivative products, is a plusAs part of the application, you are required to also submit your online application via My Careers Future for this position: https://www.mycareersfuture.sg/job/banking-finance/infrastructure-support-analyst-market-risk-management-sgunitedtraineeship-oversea-chinese-banking-corporation-1851394aee155e6a4aa4b7709452e32bPrimary LocationSingaporeJobInternshipOrganizationCredit Risk Management - CorporateScheduleTemporaryFull-timeJob Posting22-Jun-2020, 4:43:13 PMShow moreShow less
Skills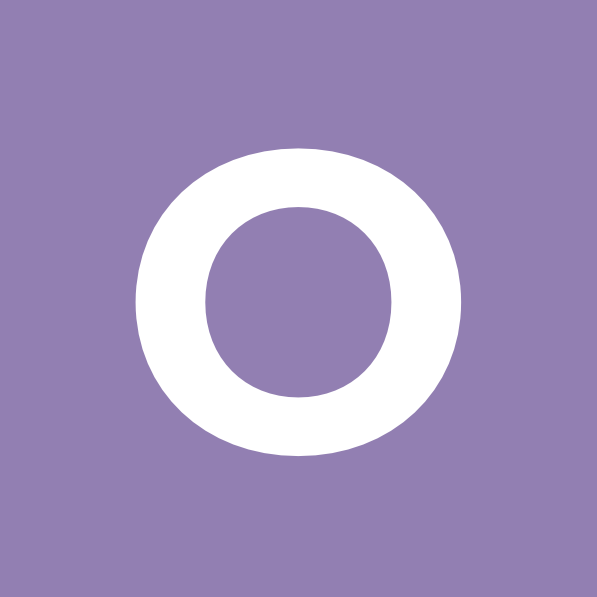 Job DescriptionDescriptionMarket risk infrastructure business support team provides systems and data for critical risk functions of the entire OCBC banking group. These risk functions include market risk management and asset liability management. The systems and data enable risk managers to perform timely and accurate risk analysis and assist senior management to make informed decisions.SkillsWith first-hand exposure to both market risk business and technologies in a top regional bank, Read more
the trainee will be able to acquire knowledge and skills that are essential to strive in a banking or technology career, including but not limited toThe trainee will work with a highly skilled and supportive team to ensure smooth day-to-day operation of our risk data systems. He/she will also be required to participate in new initiatives to continuously improve our systems and processes.General knowledge of banking products and processesMarket risk concepts, methodologies, systems and data being usedEnterprise data system architecture, design, and operationsDatabase and business intelligence application developmentData processing, investigation, and analysis skillsCollaboration and coordination skills with teams in multiple countries and departmentsResponsibilitiesThe trainee will be required to: Perform data configuration and manage system jobs Investigate data issues and provide solutions where applicable Escalate and follow up on system issues with IT department and relevant stakeholders Extract data or prepare reports when required for risk analysis or management purposes Participate in initiatives for process improvements and digitalization Document operating procedures and technical specificationsRequirementsJob Qualifications Strong analytical skills Good communication skills Attention to detail Independent, fast learner, performance driven Degree in mathematics or other quantitative disciplines is preferred Good understanding of a range of asset classes, including derivative products, is a plusAs part of the application, you are required to also submit your online application via My Careers Future for this position: https://www.mycareersfuture.sg/job/banking-finance/infrastructure-support-analyst-market-risk-management-sgunitedtraineeship-oversea-chinese-banking-corporation-1851394aee155e6a4aa4b7709452e32bPrimary LocationSingaporeJobInternshipOrganizationCredit Risk Management - CorporateScheduleTemporaryFull-timeJob Posting22-Jun-2020, 4:43:13 PMShow moreShow less
Skills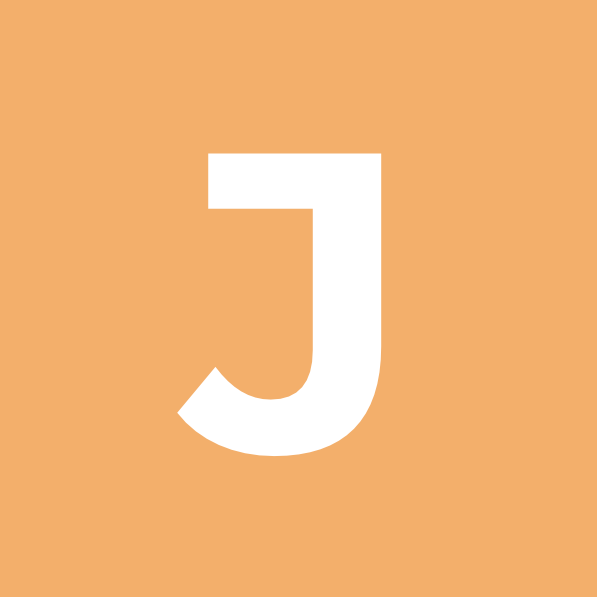 Job SummaryManage the supply, capacity and demand of a building, campus or region portfolio of space for a specific client at the business unit level.As an Occupancy Planner, you will need to manage the supply, capacity and demand of a building, campus or region portfolio of space for a specific client at the business unit level. Some of your responsibilities include leading weekly site space planning coordination meetings Read more
and summarize findings and recommendations for action or consideration by the client; developing migration plans and sequencing of group-level and individual moves; facilitating and/or resolves planning issues identified in the customer planning meetings; ensuring planning is aligned with corporate guidelines, and that all scenarios maximize use of space; recommending, educating and enforcing space policies/standards, procedures and protocols and notifies client of customer requested exceptions. In this role, you'll be required to participate in Audits and Inventories (including seat assignments, occupancy, vacancy, labs & equipment); review monthly reports on occupancy, capacity, efficiency and utilization and verifies that all are accurate and current; measure, monitor and report cost saving and value added contributions; assist in developing site-specific planning strategies with Senior Leadership; assemble, update and report the top-down and bottoms-up seat count projections collected at the group-level for an annual planning horizon and work with the client to reconcile discrepancies with tops-down projections; report actual seat availability as compared to the actual and projected seat demand at the building level. You will have the opportunity to participate in the development of budget and project timelines with internal team members, compare over time, actual seat demand versus projected seat demand at the building and business unit level. As and when necessary, you have to participate in project and move coordination planning meetings; prepare and review building specific stacking plans and report the current supply and capacity, and forecast inventory changes.Stakeholder InteractionTo ensure accurate reporting of information, and foster critical relationships between various individuals and organizations, communication channels globally will exist with- the Move Coordination team to review and approve moves, develop migration plans and conduct facility audits; Business Unit leadership to collect headcount forecasts, resolve headcount forecast discrepancies between leadership's numbers and those collected at the group-level; Corporate Real Estate to review and resolve planning forecasts, needs, concerns, and issues; Transaction Management with recommendations of the SF needed in the portfolio. Lease Admin to understand lease options, breaks, etc.; Collaborate with Project Management and Facility Management as related to the moves and migration of personnel that impact projects as a whole; Project management to review stacking strategies and to provide workload forecast related to project moves that are planned to occur based on occupancy plans/strategy; Work with other Sr. Occupancy Planners to ensure cross campus/portfolio strategy plans are developed.Knowledge, Skills & AbilitiesBS or BA in design, architecture, or finance3+ yearsMS Office, AutoCAD, CAFM toolsStrong Communication both written and oralSound like you? To apply you need to have-Unparalleled skillsetThat's why we are on the lookout for experienced professionals with a bachelor's degree in architecture, construction management, design or related field; and at least three years' experience in a corporate environment. A previous experience in space/occupancy planning and interior office renovations may also help you land this job.Impeccable leadershipThe ideal candidate is a dynamic and tech-savvy individual with excellent verbal and written communication skills. To excel in this role, you'll also need to have outstanding organisational skills, resilience and an inclusive attitude in working with a team of diverse and talented experts.What We Can Do For You-At JLL, we make sure that you become the best version of yourself by helping you realise your full potential in an entrepreneurial and inclusive work environment. We will empower your ambitions through our dedicated Total Rewards Program, competitive pay and benefits package. JLL Privacy Notice Jones Lang LaSalle (JLL), together with its subsidiaries and affiliates, is a leading global provider of real estate and investment management services. We take our responsibility to protect the personal information provided to us seriously. Generally the personal information we collect from you are for the purposes of processing in connection with JLL's recruitment process. We endeavour to keep your personal information secure with appropriate level of security and keep for as long as we need it for legitimate business or legal reasons. We will then delete it safely and securely.For more information about how JLL processes your personal data, please view our Candidate Privacy Statement .For additional details please see our career site pages for each country.For employees in the United States, please see a fully copy of our Equal Employment Opportunity and Affirmative Action policy here .Jones Lang LaSalle ("JLL") is an Equal Opportunity Employer and is committed to working with and providing reasonable accommodations to individuals with disabilities. If you need a reasonable accommodation because of a disability for any part of the employment process – including the online application and/or overall selection process – you may email us at Accommodation.Reques@am.jll.com . This email is only to request an accommodation. Please direct any other general recruiting inquiries to our Contact Us page > I want to work for JLL.Show moreShow less
Skills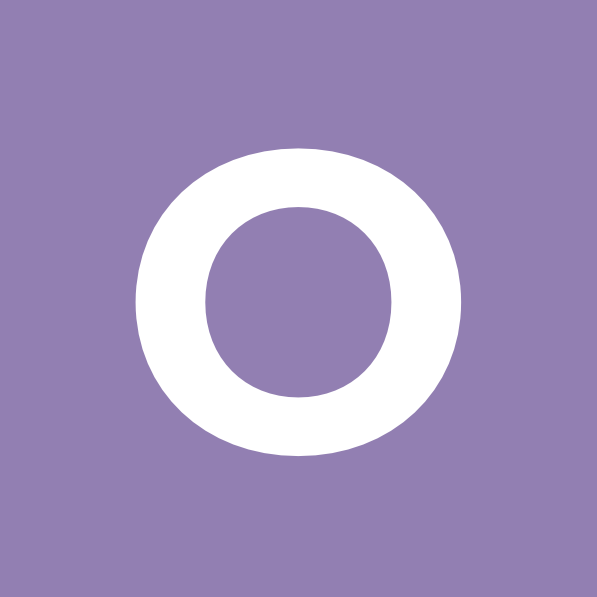 Job DescriptionDescriptionMarket risk infrastructure business support team provides systems and data for critical risk functions of the entire OCBC banking group. These risk functions include market risk management and asset liability management. The systems and data enable risk managers to perform timely and accurate risk analysis and assist senior management to make informed decisions.SkillsWith first-hand exposure to both market risk business and technologies in a top regional bank, Read more
the trainee will be able to acquire knowledge and skills that are essential to strive in a banking or technology career, including but not limited toThe trainee will work with a highly skilled and supportive team to ensure smooth day-to-day operation of our risk data systems. He/she will also be required to participate in new initiatives to continuously improve our systems and processes.General knowledge of banking products and processesMarket risk concepts, methodologies, systems and data being usedEnterprise data system architecture, design, and operationsDatabase and business intelligence application developmentData processing, investigation, and analysis skillsCollaboration and coordination skills with teams in multiple countries and departmentsResponsibilitiesThe trainee will be required to: Perform data configuration and manage system jobs Investigate data issues and provide solutions where applicable Escalate and follow up on system issues with IT department and relevant stakeholders Extract data or prepare reports when required for risk analysis or management purposes Participate in initiatives for process improvements and digitalization Document operating procedures and technical specificationsRequirementsJob Qualifications Strong analytical skills Good communication skills Attention to detail Independent, fast learner, performance driven Degree in mathematics or other quantitative disciplines is preferred Good understanding of a range of asset classes, including derivative products, is a plusAs part of the application, you are required to also submit your online application via My Careers Future for this position: https://www.mycareersfuture.sg/job/banking-finance/infrastructure-support-analyst-market-risk-management-sgunitedtraineeship-oversea-chinese-banking-corporation-1851394aee155e6a4aa4b7709452e32bPrimary LocationSingaporeJobInternshipOrganizationCredit Risk Management - CorporateScheduleTemporaryFull-timeJob Posting22-Jun-2020, 4:43:13 PMShow moreShow less
Skills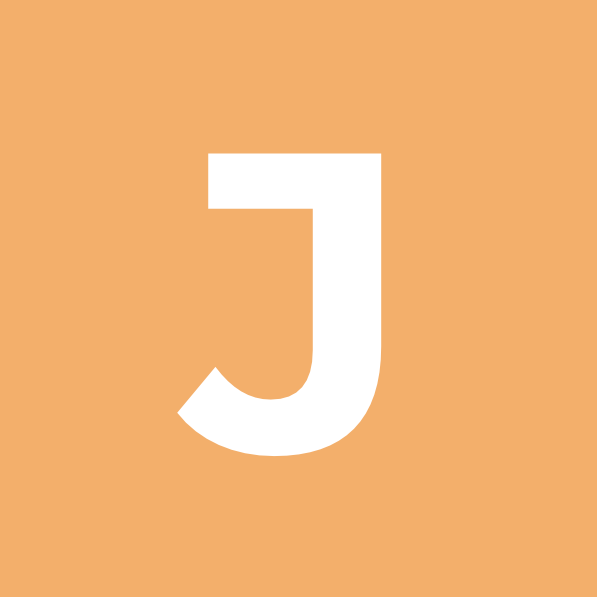 Job SummaryManage the supply, capacity and demand of a building, campus or region portfolio of space for a specific client at the business unit level.As an Occupancy Planner, you will need to manage the supply, capacity and demand of a building, campus or region portfolio of space for a specific client at the business unit level. Some of your responsibilities include leading weekly site space planning coordination meetings Read more
and summarize findings and recommendations for action or consideration by the client; developing migration plans and sequencing of group-level and individual moves; facilitating and/or resolves planning issues identified in the customer planning meetings; ensuring planning is aligned with corporate guidelines, and that all scenarios maximize use of space; recommending, educating and enforcing space policies/standards, procedures and protocols and notifies client of customer requested exceptions. In this role, you'll be required to participate in Audits and Inventories (including seat assignments, occupancy, vacancy, labs & equipment); review monthly reports on occupancy, capacity, efficiency and utilization and verifies that all are accurate and current; measure, monitor and report cost saving and value added contributions; assist in developing site-specific planning strategies with Senior Leadership; assemble, update and report the top-down and bottoms-up seat count projections collected at the group-level for an annual planning horizon and work with the client to reconcile discrepancies with tops-down projections; report actual seat availability as compared to the actual and projected seat demand at the building level. You will have the opportunity to participate in the development of budget and project timelines with internal team members, compare over time, actual seat demand versus projected seat demand at the building and business unit level. As and when necessary, you have to participate in project and move coordination planning meetings; prepare and review building specific stacking plans and report the current supply and capacity, and forecast inventory changes.Stakeholder InteractionTo ensure accurate reporting of information, and foster critical relationships between various individuals and organizations, communication channels globally will exist with- the Move Coordination team to review and approve moves, develop migration plans and conduct facility audits; Business Unit leadership to collect headcount forecasts, resolve headcount forecast discrepancies between leadership's numbers and those collected at the group-level; Corporate Real Estate to review and resolve planning forecasts, needs, concerns, and issues; Transaction Management with recommendations of the SF needed in the portfolio. Lease Admin to understand lease options, breaks, etc.; Collaborate with Project Management and Facility Management as related to the moves and migration of personnel that impact projects as a whole; Project management to review stacking strategies and to provide workload forecast related to project moves that are planned to occur based on occupancy plans/strategy; Work with other Sr. Occupancy Planners to ensure cross campus/portfolio strategy plans are developed.Knowledge, Skills & AbilitiesBS or BA in design, architecture, or finance3+ yearsMS Office, AutoCAD, CAFM toolsStrong Communication both written and oralSound like you? To apply you need to have-Unparalleled skillsetThat's why we are on the lookout for experienced professionals with a bachelor's degree in architecture, construction management, design or related field; and at least three years' experience in a corporate environment. A previous experience in space/occupancy planning and interior office renovations may also help you land this job.Impeccable leadershipThe ideal candidate is a dynamic and tech-savvy individual with excellent verbal and written communication skills. To excel in this role, you'll also need to have outstanding organisational skills, resilience and an inclusive attitude in working with a team of diverse and talented experts.What We Can Do For You-At JLL, we make sure that you become the best version of yourself by helping you realise your full potential in an entrepreneurial and inclusive work environment. We will empower your ambitions through our dedicated Total Rewards Program, competitive pay and benefits package. JLL Privacy Notice Jones Lang LaSalle (JLL), together with its subsidiaries and affiliates, is a leading global provider of real estate and investment management services. We take our responsibility to protect the personal information provided to us seriously. Generally the personal information we collect from you are for the purposes of processing in connection with JLL's recruitment process. We endeavour to keep your personal information secure with appropriate level of security and keep for as long as we need it for legitimate business or legal reasons. We will then delete it safely and securely.For more information about how JLL processes your personal data, please view our Candidate Privacy Statement .For additional details please see our career site pages for each country.For employees in the United States, please see a fully copy of our Equal Employment Opportunity and Affirmative Action policy here .Jones Lang LaSalle ("JLL") is an Equal Opportunity Employer and is committed to working with and providing reasonable accommodations to individuals with disabilities. If you need a reasonable accommodation because of a disability for any part of the employment process – including the online application and/or overall selection process – you may email us at Accommodation.Reques@am.jll.com . This email is only to request an accommodation. Please direct any other general recruiting inquiries to our Contact Us page > I want to work for JLL.Show moreShow less
Skills