Sign in or register for a JobTech account.
Jobs that require

b2b engagement

skill Responsibilities:
We are looking for a Sales Development Executive/Manager to manage the b2b sales performance and growth for specialty food brands and products.
These will include:

managing the reporting and analysis of existing sales channels and performance
answering and closing passive sales queries
acting on potential collaborations for external sales
managing sales events such as popups and/or catering
sourcing and acquiring new bto-b revenue channels
sourcing and acquiring new bto-b sales accounts of existing revenue channels (FMCG, Food Read more
Service, Corporates)
Source for sales opportunities for OEM products produced at Central Kitchen.


Requirement

Fresh Grads are strongly encouraged to apply (any course of studies)
Relevant experience will be a plus
Proficient in Microsoft Office
Strong communication & interpersonal skills
Fast Learner, selfmotivated, able to work independently
Working location: West


Interested Applicants, please send resume to [Click Here to Email Your Resume] or click 'Apply'.
Skills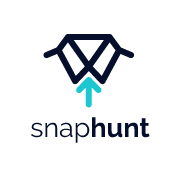 The Offer

Join a firm that encourages personal and career development.
Your work will make a positive impact on people's lives.


The Employer
Our client is a fitness and wellness hub where trainers and health professionals come together to improve service delivery and outcomes for their customers. The Company provides support services, facilities and fosters development opportunities within the space.

The Job
The Business Development Executive's purpose is to help recruit the best professionals Read more
and partners to the Company. This includes member acquisition, engagement and retention.
You are responsible for:

Developing a BD and sales strategy to attract and convert the best professionals and partners.
Achieving revenue and space utilization targets.
Generating high-quality prospects and leads through LinkedIn, cold-calling and emails.
Conducting research and identifying new prospects.
Reaching out to wellness and fitness professionals to pitch the Company's services and products
Preparation of compelling proposals and other sales collateral to attract new residents.
Ensuring prompt and speedy response to maximize potential opportunities.
Conducting sales tours of the space.
Maintaining a good working relationship with new prospects and nurture them through the sales pipeline.
Maintaining a customer relationship management (CRM) system.
Updating the team with weekly BD & sales metrics.
Attending networking and other promotional events to connect with potential prospects.
Reaching out to corporate partners to promote the Company's services and residents.
Creating meaningful partnerships that will contribute value to the community.


The Profile

You have at least 2 years experience within a Business Development (B2B), Sales Operations/ Support or Sales/ Key Account Management role, ideally within the Consumer Health industry.
You possess solid expertise in Direct Sales.
You have a proven track record of meeting/exceeding your targets.
You possess excellent interpersonal as well as written and verbal communication skills.
You have a strong experience within consultative sales and possess the ability to prospect and manage senior level relationships.
You pay strong attention to detail and deliver work that is of a high standard
You are highly goal-driven and work well in fast-paced environments
You are a self-starter and demonstrate a high level of resilience
Experience within Community Management would be a strong advantage.
Experience covering Consumer and Healthcare is strong plus.


Ref No: 21032119
Skills
Benefits Summary:

Salary up to $2800
Commission
Immediate hiring
AWS & Variable bonus
Good career progression

Responsibilities:

Build the business opportunities for health screening services
Actively looking for new sales opportunities through cold calling, networking and referrals
Presentation of health screening proposals
Preparation of contracts and negotiation of terms and conditions on behalf of company
Maintain long-term relationships with clients
Develop and execute campaigns
Identifies service improvements or new suggestions by tracking industry trends, market activities and competitors
Coordination with team to Read more
achieve sales targets
Liaise client's request

Applicants who possess relevant experience for the above responsibilities are most welcome to apply. If you do not possess the above experience, your application will still be considered on individual merits and you may be contacted for other opportunities.
>Please submit your updated resume in MS format by using the APPLY NOW BUTTON.
>Alternatively, you may also email your resume to us at [Click Here to Email Your Resume]
>Our dedicated and approachable MCI consultants will get back to you soon for a confidential discussion.
>Please include the following information in your resume:

Education background
Work experiences in point forms
Reason (s) for leaving
Current and expected salary
Date of availability / Notice period

By Submitting your personal data and/or resume, you give consent to collection, use and disclosure of your personal data and/ or resume by the company (or its agent) for the purpose of the processing and administration by company relating to this job application
**We regret to inform that only shortlisted candidates would be notified. **
>We wish you all the best in your career search.
Tai Yen Wen (Eunice)
Registration Number: R1986778
MCI Career Services Pte Ltd.
EA License Number: 06C2859
Skills Career International Group offers an all-inclusive recruitment service for Organisations.

General Recruitment
Executive Search
Contract Staffing
Recruitment Process outsourcing
Employment & Work Pass Application

Become Part of our big family today! We provide on-job training/ monthly coaching to ensure that you are well equipped with the knowledge to fully develop yourself to be successful in your career in Recruitment.
Responsibilities:

Generate Sales revenue through business development, marketing techniques, networking and teleconsulting
Build rapport and relationships with clients, Read more
developing good understanding of their hiring requests by providing prompt and professional services
Sourcing and attracting suitable candidates to match clients' vacancy via networking, advertising and referrals
Interviewing and assessing prospective applicants using selection tools process
Manage both Clients' and candidates' expectation by providing compensation details, conducting reference checks till closure of the case

Requirements:

Diploma/Degree in any related industry
Min 2 Years of Experience in Recruitment / Manpower Staffing industry
Experience on Business Development into BIG Enterperise/MNC would be advantage
Experience in Recruitment Agency/ B2B Sales / Manpower Stafffing Company would be advantage
Good communication and interpersonal skills
Proven Sales Record and Sales Driven Mindset would be highly recommended
Positive Attitude
Goal-orientated, confidence and self-motivated

All successful candidates can expect competitive remuneration package (Basic + Comm) and a range of benefits.
14C6926
>R1436418
>Career International Group Singapore
Skills

Well Established Co.
>Location: Central | 5 days
Basic + Commission + Allowances
>

Promote car leasing services to clients and continuously looking for opportunities to grow the clientele base.
Attending to any enquiries from customer and any of the orders
Building and maintaining good relationship with existing customers.
Manage customer's feedbacks and ensure customer's satisfaction.
Hitting monthly sales target
Ad hoc duties assigned

Requirements:

'A' level/ Diploma holders in any field
1-2 years of corporate sales experience is required
Possess Read more
excellent communication, interpersonal and negotiable skills
Able to work independently and in a team
Must possess a valid class 3 license

Interested candidates, please state last / expected salaries and notice period and email to: [Click Here to Email Your Resume]

TODAY'S CAREER PTE. LTD.
>10 Anson Road International Plaza #30-13
>Singapore 079903

Log in to our website for the most current list of job advertisements
Website: www.todaycareer.com.sg
>Email: [Click Here to Email Your Resume]

(Team members for this post: Katheriene Ang / Lim Jia Ying / Vera Tan)
>Registration Number: R1102123/ R1549375 / R1767480
>Only shortlisted candidates will be notified. Let us call you when we are ready.
Skills

Roles & ResponsibilitiesJob Description – Senior Manager – Operations
Reporting to: Deputy Director - Projects
Responsibilities:
• Assist Project teams to ensure that project plan deadlines, financial tracking and developments of the overall logistics of the event are running to schedule and escalated as and when required.
• Take ownership and accountability for the team delivering the core logistics for events within budget
• Troubleshooting, and solution driven to all logistical requirements of Read more
the campaign, to ensure that a strategic response / outcome is provided to the client, with IE's interest and the overall objectives of the campaign.
• Managing your departments overall workload ensuring it is shared evenly across the team and that no-individual team member is either over-burdened or under-utilised.
• Manage H&S requirements onsite and in the office.
• Perform risk assessment for event sites using corporate template
• Quality control for all the department's internal and client facing documentation.
• Continuous financial budget tracking, management and reconciliation.
• Drive negotiations to reduce cost.
Essential Skills:
• Experience of managing operations for 8000+ delegate conferences
• Minimum of 8 years+ experience in organising live events, meetings and exhibitions
• Comprehensive understanding of the B2B event management industry
• Good knowledge and network of local Singapore suppliers and venues
• Managing large value budgets with fantastic acumen for financial process • Process driven individuals with critical attention to detail
• Leadership experience; managing a team along with being a team player
• Excellent organiser – must have experience in managing multiple components at any one time with the ability to multi-task and prioritise based upon the event requirements. The role will require to understand all components of the event cycle to lead and direct the wider team from initial briefing to pre-event management, to on site production and through to analysing the success of event projects.
• Experience managing a wider team on site at an event, with the ability to troubleshoot on site at events before anyone else, react accordingly and provide solutions to the internal team, external suppliers and clients alike.
• Financial control - experience of producing client facing budgets and closely of tracking campaign costs.
• Team player - happy to take instructions but also work independently and proactively when required.
• Confident and positive attitude – this is a client facing role that needs a happy, enthusiastic and professional person who is happy to get involved in a wide range of marketing/event activities and understands how to liaise and present themselves in front of clients and suppliers within a working environment.
• Self-motivated and driven - they must be committed to what the role entails, can embrace the challenges and be hungry to learn.
• Calm under pressure – our working environment gets extremely busy and stressful. The ability to be able to work independently when needed, be forward thinking and use initiative. Ability to make reactive decisions confidently and coherently on site at events quickly that are the right decision and articulate to the wider team in a positive way.
• Flexibility to travel and work early mornings and evenings where required.
Skills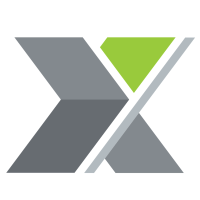 We are expanding and are actively looking for an experienced and highly motivated talent for the Business Development Manager role at Xtremax. You'll be working with the BD team to generate sales leads in a fast-paced and collaborative environment.
Responsibilities

Prospect, aggressively source and secure for new clients by networking or other means to generating interest from potential clients

Grow and retain existing accounts by presenting new solutions and services to Read more
clients

Possess a thorough knowledge of the market, and the solutions and services Xtremax provides

Participate in pricing and tender adjudication with senior management

Identify new and incremental revenue opportunities aligned with Xtremax's strategy

Develop and execute sales strategies to increase market awareness of company's services and solutions

Requirements

Good interpersonal, management and decision-making skills

Positive attitude and result oriented

Proven track record in B2B or B2G sales

Able to work both independently and with a team under pressure

Candidate must possess at least a Bachelor's Degree

Minimum 4 years of relevant working experience
Skills MNC Exposure – SG, HK, TW
Attractive Remuneration
Fun and Vibrant Environment
Location: Toa Payoh
Working Day: 5 Days work week
Salary: $Basic + Comms (USD)


Jobs Responsibilities:

Develop and manage accounts within APAC region
To generate leads and building relationship with potential prospect
Requirements gathering and interpret customer needs to fulfil their requirements
Identify business opportunity and drive sales and profits
Develop and manage pipeline and manage sales forecast
Negotiate contract, up-sells, build customer rapport
Other ad-hoc task assigned


Requirements:

Singaporean Only
Minimum Read more
O/A/Diploma/Degree in any field or its equivalent
Sales experience in IT/Electronic industry would be an added advantageous


How to Apply?

Interested candidates please Email your resume to [Click Here to Email Your Resume] or click "Apply Now"


**We regret that only shortlisted candidates will be notified. **
By submitting any application or resume to us, you will be deemed to have agreed & consented to us collecting, using, retaining & disclosing your personal information to prospective employers for their consideration.

Ho Kah Yeow (Marcus) | R1879233
>ScienTec Consulting Pte Ltd (Scientec Personnel) | 11C5781
Skills

Car Lease Industry
>Central | 5 days
Candidate must be sales driven, possess strong B2B and B2C sales experience
>

Manage and oversee the daily activities of the department
Responsible for department's P&L, ROI, sales turnover and contribution
Supervise Sales Executive on sales negotiation and closure techniques to achieve overall sales objectives
Involved in business development activities to expand new accounts on short-term and long-term rental
Develop new marketing initiatives to secure and increase market share
Ad Read more
hoc duties assigned

Requirements:

Diploma / Degree holder in any field
5 years of work experience in the relevant industry
Candidate must be sales driven, possess strong B2B and B2C sales experience
Experience in managing a sales team
Possess analytical and entrepreneur mindset and be able to think out-of-the box
Good interpersonal, negotiation and communication skills
Possess valid Class 3 driving license

Interested candidates, please state last / expected salaries and notice period and email to: [Click Here to Email Your Resume]

TODAY'S CAREER PTE. LTD.
>10 Anson Road International Plaza #30-13
>Singapore 079903

Log in to our website for the most current list of job advertisements
Website: www.todaycareer.com.sg
>Email: [Click Here to Email Your Resume]

(Team members for this post: Katheriene Ang / Vera Tan / Lim Jia Ying)
>Registration Number: R1102123/ R1767480/ R1549375
>Only shortlisted candidates will be notified. Let us call you when we are ready.
Skills Roles & ResponsibilitiesSales Manager - Hotel Room (Town)

No agency fees chargeable
Attractive Remuneration Packages and Staff Benefits (ie Dental, Medical and Insurance Coverage)
Salary range from $3,500 to $4,200 (Depending on qualifications and experience)

Job Descriptions:
Candidate will report directly to Director of Sales, and be responsible for planning, developing new room sales business while maintaining and servicing existing accounts.

In charge of B2B rooms sales from corporate and leisure markets
Conduct of sales Read more
calls and appointments to promote and selling of guest rooms
To build and maintain relationships with potential clients / guests
Securing pf tour group reservations for meal periods at cafe lodge
Negotiating and follow up with potential clients on deals within established parameters
Preparing of proposals, contracts and confirmation letters
Preparing of monthly sales and forecast reports
Collaborate with inter-departments for related operations
Ad-hoc duties assigned by Management

Job Requirements:

Possess at least a Diploma or higher
At least 3 years of relevant experience in corporate sales preferably in Hospitality, F&B, or Leisure sector.
Familiar with different market segments and proven good sales track record of managing corporate accounts in relevant sectors.
Self-motivated with excellent time management and multitasking skills
Excellent communication (Oral and written) and interpersonal skills
Proficient in Microsoft Suites
A good team player and demonstrates high initiative.
Able to commence work soon is preferred

Candidate who are interested may also e-mail to [Click Here to Email Your Resume]
or visit our website at www.abovehr.sg

Kindly note that only shortlisted candidate will be notified.

Above HR Pte. Ltd.
EA License No: 19C9549
Skills