Sign in or register for a JobTech account.
Jobs that require

benchmarking

skill

Department overview

Indices sits within the Financial Markets division of IHS Markit. Markit Indices is a leading independent provider of financial indices across all major asset classes.

We manage and calculate CDX and iTraxx the worlds leading credit derivatives indices and the iBoxx bond indices as well as the EMIX suit of equity indices. Our indices are used by banks, asset managers and other financial institutions to create and manage Read more
financial products.

This offering includes custom index solutions that provide clients such as investment banks and asset managers with tailor-made indices according to their specifications. The service covers design, testing, set-up and daily calculation and publication. IHS Markit also offers independent index administration services, providing a full range of index calculation, benchmark regulatory compliance and maintenance of indices and benchmark data.

Customers throughout the financial services industry (including banks, asset managers, hedge funds, and insurance companies) leverage our indices products and services for performance benchmarking, as underlying for ETFs and tradable products, independent valuations, research support and analysis, and risk management.

Position summary

The role, based in Singapore, will provide direct support for client technical and data queries, on-boarding and new client implementations, covering Markit Indices, including Markit iBoxx. The responsibilities of this role will encompass external client liaisons and involvement with internal data, technical and sales teams.

The position will be for someone with an understanding of fixed income instruments and index franchises. The candidate must be client focused as well as being technically literate. Excellent communication and presentation skills are required, along with the confidence to visit clients if necessary.

Working in liaison with the existing teams in Europe and the US, the role will provide client engagement during Asia hours. The individual will partner with both sales and product teams to improve, develop and retain client relationships and provide direction and support for projects and client facing activities that the team undertakes.

Duties & accountabilities

Answer client data and technical queries on the product, including queries on data extraction and implementation whilst also providing support for internal teams

Troubleshoot supported applications and act as a data and technical coordinator for complex issues, whilst acting as business facilitator for clients

Escalate issues to 3rd and 4th level support and development teams as appropriate

Capture client requirements & provide feedback to product groups. Drive functional change to the core product to meet customer needs.

Liaise with internal development teams and product groups on bug fixes and enhancements

Enhance existing client relationships by providing training, general consultancy on implementation and data utilisation as well as other forms of client engagement

Track requests for new data, coordinate these with the data production team, permission confirmed licensed data on subscriber account feeds.

Coordinate with external data providers on behalf of clients, to manage account licensing, reporting and permissioning request process.

Identifying sales leads within an account and feedback to sales team

Coordinate client technical integration and data delivery strategy

Streamline support processes by creating/maintaining documentation

Business competencies

Education and experience

Candidate to be degree educated

2 to 3 years of work experience in a similar / related function

Client relationship / customer support experience

Solid Excel skills

Database experience, particularly the ability to extract data using SQL would be beneficial

Salesforce experience would be beneficial

Additional language skill such as Japanese would be beneficial

Commercial awareness

Financial knowledge, in particular fixed income and interest rates knowledge, is desirable

Personal competencies

Personal impact

The ideal candidate should be bright, dynamic with the enthusiasm to leverage their experience and knowledge to help deliver a premium client experience. They should have great attention to detail and first-class problem solving skills. A highly organised individual, with a strong work ethic, able to handle multiple tasks, to prioritise tasks and meet tight deadlines.

Communication

Superior written and verbal communication skills

Excellent interpersonal skills

Clear communicator. Able to easily adapt communication style in different situations

Teamwork

Highly motivated, disciplined, confident and a team player. The ability to adjust to shifting priorities is a must.

Company overview

IHS Markit harnesses deep sources of information, analytics and expertise to forge solutions for the industries and markets that drive global economies. Our company partners with clients in business, finance and government to provide the unrivalled insights and perspectives that lead to well-informed, confident decisions. We call this The New Intelligence.

IHS Markit serves more than 50,000 key customers in more than 140 countries, including 80 percent of the Fortune Global 500. We help decision makers apply higher-level thinking to daily tasks and strategic issues across a host of industries and disciplines including energy, finance, automotive, engineering, technology, maritime and trade, aerospace and defence, chemical, and economics and country risk.

Headquartered in London, IHS Markit (NASDAQ: INFO) is committed to sustainable, profitable growth.

-----------------------------------------------

IHS Markit is committed to Equal Employment Opportunity and providing reasonable accommodations to applicants with disabilities. If you are interested in applying for employment with IHS Markit and need special assistance or accommodation to use our website to apply to a position, please contact accessibility@ihsmarkit.com or call +1 212 849 0399. Determination on requests for reasonable accommodation will be considered on a case-by-case basis.

This contact information (email and phone) is intended for application assistance and accommodation requests only.

We are unable to accept resumes or provide information about application status through the phone number or email address above. Resumes are only accepted through the online application process and only qualified candidates will receive consideration and follow-up.

IHS Markit is proud to provide equal employment opportunity (EEO) to all persons regardless of age, color, national origin, citizenship status, physical or mental disability, race, religion, creed, gender, sex, sexual orientation, gender identity and/or expression, genetic information, marital status, status with regard to public assistance, veteran status, or any other characteristic protected by law. We maintain a drug-free workplace and perform pre-employment drug testing. As a federal contractor in the United States, IHS Markit is required to participate in the E-Verify Program to confirm eligibility to work in the United States. For information regarding legal rights and protections in the United States, please click on the following links:

Right to Work

EEO is the Law

EEO is the Law Supplement

Pay Transparency Statement

-----------------------------------------------

Current Colleagues

If you are currently employed by IHS Markit, please apply internally via the Workday internal careers site.
Skills Relocation Level: No

Job Description

As a GQ Control System Manufacturing (CSM) FMEA Engineer/Senior Engineer, you will be the Business Process Owner and SWAT lead for Backend FMEA/SOD, and drive CIP activities across backend sites. Also in scope, the intercept/oversight of control plans handover from New Product Introduction (NPI) to High Volume Manufacturing (HVM). The primary roles above will be worked through you, leading the FMEA SWAT members of the Read more
worldwide Backend Quality Team responsible for reducing variation and deviation for all Micron backend (BE) sites.

You will be responsible for providing support and guidance in quality methodologies and projects with emphasis on FMEA and detection points. You will be expected to collaborate with leadership and MFG teams to further develop and continuously improve the FMEA business process to enhance overall quality for products and processes in Micron's BE operations.

This position requires a broad working knowledge and application of principles, theories, and concepts in applicable disciplines. You will be required to interface with functional areas of the Backend PEE & manufacturing sites, key process groups, R&D, Corporate/Site Quality Engineering and other peer groups for effective collaboration to drive solutions to area manufacturing improvements.

You must also be willing and capable of international travel and the interaction with multinational and cross functional teams, as needed, to accomplish your objectives.

You may be required to develop and/or teach courses.

In a nutshell:

Proven FMEA works prior (Preferred)

Backend Assembly Process Knowledge (PEE experience Preferred)

Strong communication skills, affluent in network activities drive

Able to influence stakeholders in complex network and drive for alignment

Inquisitive and with an eye for detail, proven track record in successful probing during problem solving and root cause investigation

Able to think out of the box, and ability to navigate out of deadlock situation

Responsibilities and Tasks (include, but not limited to):

Lead team for continuous improvement of global Backend FMEA business process

Lead FMEA SWAT and Subject Matter Experts to identify business process gaps and Best Known Methods and facilitate communication plan for all SWAT activities to/from stakeholders, participants, and management. Refine SWAT charter, and build roadmap going forward for WW alignment and continuous improvement of FMEA practices

Ensure that effective requirements, standards and procedures exist for functional areas and sites to accomplish proactive improvement efforts through FMEA activities, covering both NPI and HVM.

Ensure all business needs are properly documented, validated, and escalated as needed

Ensure BKM sharing and alignment of the FMEA business processes span across all functional areas and sites regardless of technology and/or site mission differences

Work with global linked teams such as GQ peers, Site Quality teams, MFG Alignment teams, and IT to assess the compliance of functional areas and sites to global standards

Analyze findings and assess potential problems within functional areas and sites

Compile and issue formal reports detailing findings and potential problems

Follow up on action items to ensure solutions/corrective actions are implemented

Ensure solutions/corrective actions are aligned throughout the backend manufacturing network

Qualifications

A strong knowledge of FMEA practices, QMS Process and in-depth process knowledge of backend. (Proven FMEA Works prior)

Good understanding of the backend operations for component assembly, component test, module/SSD assembly & test, and Finished Goods. (Backend Assembly PEE experience preferred)

Has depth of understanding and ability to manage worldwide business processes. Can take a business process approach in worldwide networks

Ability to escalate critical issues and communicate with upper management

Can maintain good communication with business partners to create win-win relationship

Able to work independently and in a cross functional team environment

Detail oriented with excellent problem-solving skills

Proficient computer skills (Windows, Word, Excel, etc.)

Proficiency with data analysis tools and manufacturing software support systems (JMP, eWIMS, Tableau, etc.)

Program/Project Management:

Able to multitask and adapt to changing priorities

Demonstrate ability to move projects effectively through project lifecycle – initiate, plan, execute, and close – while balancing time, cost, quality, scope and risk / opportunity constraints

Motivate stakeholders and all project team members to take ownership of project and its success

Direct and coordinate the activities of others to accomplish project tasks successfully

Prioritize and manage multiple conflicting projects based on Backend and corporate objectives

Lead cross-functional initiatives and enable projects that support Company, GQ and site objectives

Develop metrics for benchmarking Performance. Identify and share BKMs across departments and sites and track compliance in aligning to BKM's

Communication:

Communicate and respond to issues in a timely manner

Use active listening skills to effectively communicate with other team members

Express ideas and issues in an organized, effective, and respectful manner

Use voice, tone, and body language to enhance communication

Written communication is complete, concise, grammatically correct, and appropriate for the audience

Invite feedback for clarification and self-improvement

Demonstrate cultural sensitivity - Show respect for different cultures and languages; learn to pronounce names correctly; speak English slowly and clearly when interacting with non-native English speakers; invite feedback to ensure others understand

Demonstrate ability to effectively present to both small and large groups

Use conference call etiquette and enforce during all meetings

Be an active participant in all group discussions, meetings, etc… (internal and external)

Flexible and accommodating but willing to voice opinions and make recommendations

Ability to influence decision makers by turning data into valuable information

Education

Bachelor's degree specialized in Engineering, Physics, Chemistry, Materials or equivalent experience Related Field

Experience

4 years' experience in FMEA, Assembly, Test or MOD/SSD lines for any of the following:

Quality engineering, Materials Engineering, Prcess Engineering, Equipment Engineering, Systems Engineering or related field is required

Desired - Experience with JMP, eWIMS and/or proven FMEA track records

Location:

1 North Coast Drive, Singapore 757432

We recruit, hire, train, promote, discipline and provide other conditions of employment without regard to a person's race, color, religion, sex, age, national origin, disability, sexual orientation, gender identity and expression, pregnancy, veteran's status, or other classifications protected under law. This includes providing reasonable accommodation for team members' disabilities or religious beliefs and practices.

Each manager, supervisor and team member is responsible for carrying out this policy. The EEO Administrator in Human Resources is responsible for administration of this policy. The administrator will monitor compliance and is available to answer any questions on EEO matters.

To request assistance with the application process, please contact Micron's Human Resources Department at 1-800-336-8918 (or 208-368-4748).

Keywords: Singapore || North West (SG-03) || Singapore (SG) || Backend Manufacturing || Experienced || Regular || Engineering || #LI-KL1 ||
Skills Position Purpose & Summary

The Risk Management Group (RMG) plays a key role in enabling Cargill's strategic direction to strengthen its trading and risk management capabilities. RMG is on its journey to becoming a world-class risk management practice, and continuing to execute on its multi-year strategy is paramount to its success. The TCM Enterprise Risk Lead is an embedded leader within the TCM organization leading TCM's global Risk and Read more
Credit analysis team (approximately 20 employees) and offering both business and fiduciary leadership insights into the business risks of TCM.

Areas that this leader will be making an impact:

• Ensure fiduciary soundness and independence in assessing key risk metrics with the Enterprises; providing governance as directed by the Financial Risk Committee (FRC).

• Create tangible, observable, realized bottom line value improving trading game plans, trade structuring, loss prevention, and creating efficiency gains

• Be a go-to resource for Business Groups and Stakeholders in areas of risk management, trading, strategy, and talent development

• Execute exceptional results through agility, resiliency, decisiveness, and being results driven

• Leverage high performing system thinking mindset and thought leadership for strategic opportunities that enhance growth

• Lead to enable a world-class risk management culture as a member of the RMG Leadership Team

• Partner on key mergers, acquisitions, divestitures, and joint ventures (MADJV) with CSD and the TCM Enterprises

• Educate Cargill leaders and broader Cargill employees, on RMG's initiatives, Market Risk Framework, and key concepts.

The TCM Enterprise Risk Lead will have the experience, knowledge, and expertise to help ensure RMG makes timely, strategic decisions optimizing Cargill's market risk capacity.

Enterprise Risk Leads, and their teams, are embedded into Enterprises and Groups to establish a partnership but must maintain independence to perform RMG's fiduciary role. In order to deliver on the vision, and ultimately best in class risk expertise, the Enterprise Risk Lead role requires strong influencing skills, the ability to build trusting relationships, apply business acumen, effective communication, leadership presence, a people first mindset to design and lead high performing and engaged teams, a system thinking approach, and laser focused execution while role modeling Cargill's values and leadership expectations.

There will be significant visibility within Cargill with key stakeholders including the Financial Risk Committee and other C-Suite Executives, Business Group Leaders, CSD, and Finance Leadership. The role will also have a significant presence in the Enterprises, Groups, and RMG partnering closely with Group Trading Managers, Traders, Enterprise Finance Leads, other Enterprise Risk Leads, and the RMG Market Risk COE Lead.

Principal Accountabilities

Enterprise Market and Credit Risk Management (40>)

• Deliver value-added activities (e.g. efficiency gains, improved game plans, trade structuring, loss prevention)

• Provide actionable market risk, credit and structure insights to support decision making and enable an integrated operating approach for Cargill

• Bring Risk thought leadership to support Corporate and Enterprise strategic initiatives (portfolio, strategic reviews, etc.)

• Provide market risk expertise and leadership on CRC and FRC governed areas, Enterprise/Business Group requests, and Risk Profile reviews

• Lead team in providing data driven risk quantification on existing portfolio through Cargill's Market Risk Framework and updated TCM RU methodogy, scenario planning to management and traders, and trading performance metrics for use in continuous improvement

• Promote prudent risk taking, optimal sizing, and support dynamic management of exposures to maximize risk/reward potential; ensure the appropriate rigor and assessment are applied to any position taking.

• Support leading market risk and performance lookback meetings while actively and openly challenging positions and game plans when necessary

• Continuously seek process improvements such as systemizing existing reports and dashboards, standardizing and programing key tasks, and questioning RMG and Finance processes; once improvements are identified enact change

• Bring external learnings to broaden and improve market risk quantification and measurement

• Strengthen and foster a healthy risk culture; promote the "Integrated Operating Company" mindset in the management of risk

Strategy & Execution (20&)

• Execute and support RMG's ongoing risk management vision and strategy

• Be a go-to resource for embedded businesses in areas of risk management, trading, strategy, technology, FP&A, and talent development

• Lead TCM risk team executing roadmap to implement strategic priorities and deploying best practices

• Overcome strategic and organizational challenges to build a world-class risk management practice

• Recommend strategic choices and prioritize while gaining alignment with key stakeholders within the TCM Enterprise

Talent Development (20>)

• Design and lead a high performing, diverse, and engaged team that models Cargill's leadership expectations, guiding principles, values and behaviors

• Effectively manage team performance and retention through education, feedback and coaching, development, succession planning, and sponsorship of career opportunities.

Communication and Stakeholder Management (10>)

• Be an engaged, embedded partner with stakeholders (e.g. Enterprise Leads, Group Leaders, Group Trading Managers, Enterprise Finance Leads, etc) leading change and gaining alignment on trading, risk management, strategy, and other projects

• Take the lead developing relationships within Trading and Finance to improve connections between Groups and functions both within the Enterprises the role supports and outside

• Build and leverage external relationships with TCM customers, banks and research firms

• Effectively communicate and educate Cargill leaders and employees on RMG's initiatives.

Engage as Member of RMG Leadership (10>)

• Work with RMG Leadership on cross enterprise risk projects and in leading global RMG; collaborate to bring consistency, improved processes, best practices, standardization, and promoting continuous improvement

• Embrace new ideas and concepts developed by the broader RMG team and pilot or implement when needed

• Learn from the outside and share with Cargill and RMG on industry practices, risk discipline advancement, and benchmarking

• Role model Cargill's values and foster an environment of constructive challenge within the RMG team

• Engage in strategic workforce planning, actively support the export/input model and talent initiatives to attract, develop, and retain top talent for Cargill and RMG.

Education, Experience, Skills

Required Qualifications

• Bachelor's degree

• Proven market and credit risk management understanding, both in their concepts and in their application to business decisions.

• 8 years of business experience in a relevant area (e.g. trading, market risk management, finance, etc.)

• Demonstrated leadership skills to drive enterprise change management and resolve conflicts; ability to navigate complex organizations and develop high-level stakeholder partnership

• Experience working in different geographical areas and across enterprise-wide functions

• A commercial mindset with commodity trading and options exposure

• Strong ability to apply judgment when dealing with ambiguity and variable market factors

• Proven strong organizational, analytical and problem-solving skills

• Strong communication skills

Preferred Qualifications

• 7 years of market risk-related experience

• MBA, CFA, or related post-bachelor education

• Deep understanding of FX, operational, and credit risk

• Experience managing a global team

• In-depth TCM and Cargill knowledge

• Desire to work with a culturally diverse and dispersed global team.

Other relevant information to the position

The successful candidate will need to demonstrate proven ability to lead a diverse group of risk and credit domain experts and to develop new talent with high performing pipeline. To gain an understanding for both the proprietary and contingent risks created by TCM's business model and to be able to explore both in detailed analysis.
Skills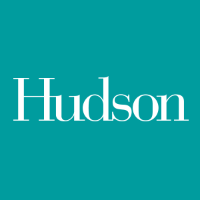 Elite Private Equity Fund with over 10 Billion AUM

Covering APAC with Top Tier Team

Family-like Company Culture

My client is an elite Private Equity fund with solid track record and huge presence globally. They are currently looking for an Analyst to join their dynamic Singapore office to cover APAC.

The ideal candidate should have at least 1 year of Investment Banking or M&A experience and strong modelling skills.

Responsibilities:

* Sourcing and conducting Read more
due diligence on prospective investment opportunities

* Compiling performance data and performing portfolio analysis and benchmarking

* Managing and monitoring existing investments

Qualifications

:

* Top Universities degree in Finance related majors

* Minimum 1 years of investment banking / M&A experience

* Strong communication and presentation skills

To apply please contact me on 6430 5347 or email your resume to

Ivy.Min@hudson.com

Hudson Global Resources (Singapore) Pte Ltd

EA Licence Number: 18S9265

Shiqi Min

EA Personnel Registration ID: R1981044
Skills

What's the role?

In the role of Director of Corporate Development APAC, you will be responsible for the execution of corporate alliances and partnerships and support the M&A team in mergers and acquisition activities in support of the HERE strategy. You will report to the Vice President of Corporate Development. You can be based in Singapore, Yokohama, or Melbourne.

Your main responsibilities include:

Supporting internal business units in the identification of Read more
gaps in HERE's current capabilities or roadmap and the identification of target companies that could fill those needs.

Managing and executing strategic initiatives in the region.

Engaging with third parties to identify areas for collaboration and interest in crafting long-term, beneficial partnerships.

Leading the structuring and negotiation of commercial agreements and alliances in line with HERE's corporate and project goals and objectives.

Supporting the Mergers and Acquisitions team in the identification and execution of transactions with key targets, including initial deal scouting efforts, deal analysis, and contraction negotiations

Developing relationships with internal and external business partners and initiating dialog concerning business models and frameworks for partnership.

Conducting deal benchmarking analyses, initial drafting of term sheets, contract review and general deal management activities.

Working across functions internally and externally to ensure timely close of transactions.

Championing and supporting innovative partnering strategies particularly across HERE business units.

Providing thought leadership and support related to the evolution of Corporate Development strategy.

Participating in other highly visible ad-hoc projects, as required.

Who are you?

You are a highly motivated self-sufficient individual with a proven record of professional accomplishment and extremely polished interpersonal skills. You have an ability to think creatively and structure thoughts with little or no mentorship. You also possess the following skills, competencies and work experience:

An undergraduate degree or MBA

20+ years of professional work experience in corporate development in location products and services, software, technology or management consulting. Start-up experience is also helpful.

Leading and influencing team members in a complex environment.

Proven capacity to think through complex problems with creativity as well as synthesize solutions with thoughtful analysis (both quantitatively and qualitatively).

History of working directly with partners of all sizes and engaging in productive dialog leading to conclusive agreements and partnerships.

Keen understanding and appreciation of a disciplined approach to negotiation, including a working knowledge of the key elements of term sheets, contracts, and various-types of commercial business transactions (licensing, acquisition, work for hire, etc.).

Experience with drafting and negotiating commercial licensing agreements.

#LI-AC1

Who are we?

Ever checked in somewhere on social media? Ever tracked your online orders? You might be using HERE Technologies every day without even realizing it. You can find us everywhere: in vehicles, smartphones, drones or third-party apps. We believe that with the right people, we will continue to be a game-changer in the technology industry and improve the daily lives of people around the world. Find out more by clicking the video below or going HERE.
Skills
MORE ABOUT THIS JOB
Enabling Goldman Sachs' research analysts to model investment ideas efficiently and accurately, whilst ensuring that clients can access these ideas when, where and how theychoose. GIR Technologists leverage the latest in cloud, mobile and big data technologies to help define and deliver our digital investment research strategy.

The Goldman Sachs Investment Research division is undergoing a digital transformation. You'll join the team as we embark on Read more
the next phase of this exciting project, with a strong emphasis on interactive HTML5 media, analytics and multi-channel content distribution. Many greenfield opportunities await the successful candidate which will be built upon a proven foundation.
RESPONSIBILITIES AND QUALIFICATIONS
HOW YOU WILL FULFILL YOUR POTENTIAL• As a Platform Reliability Engineer you will be responsible for managing and supporting a number of critical application platforms.• This includes ensuring the reliability of the production Investment Research platforms by developing solutions to proactively identify and rectify performance, capacity or control issues.• Incident response across regions and working with Research Analysts to resolve critical research publication workflow issues.• Participate in operational improvement projects and work closely with core technology teams to engineer reliable infrastructure with priority focus on external client facing platforms.• Develop software or adopt frameworks that automate capture key performance metrics and perform continuous heathchecks of production platforms.SKILLS AND EXPERIENCE WE ARE LOOKING FOR• 3-5 years relevant commercial experience• Experience with Application and Database platforms (JBoss, Apache, Sybase, MongoDB, Etc)• Experience with scripting languages (e.g. Shell, Perl, Python, etc)• Working knowledge of Unix/Linux and Windows OS platforms• Strong analytical, communications and client-facing skillsPreferred Qualifications• Experience with engineering routines to perform application testing and performance benchmarking• Experience with engineering incident prevention automation and automatic failover solutions• Agile methodologies• Experience working in a global team
ABOUT GOLDMAN SACHS
The Goldman Sachs Group, Inc. is a leading global investment banking, securities and investment management firm that provides a wide range of financial services to a substantial and diversified client base that includes corporations, financial institutions, governments and individuals. Founded in 1869, the firm is headquartered in New York and maintains offices in all major financial centers around the world. © The Goldman Sachs Group, Inc., 2019. All rights reserved Goldman Sachs is an equal employment/affirmative action employer Female/Minority/Disability/Vet.
Skills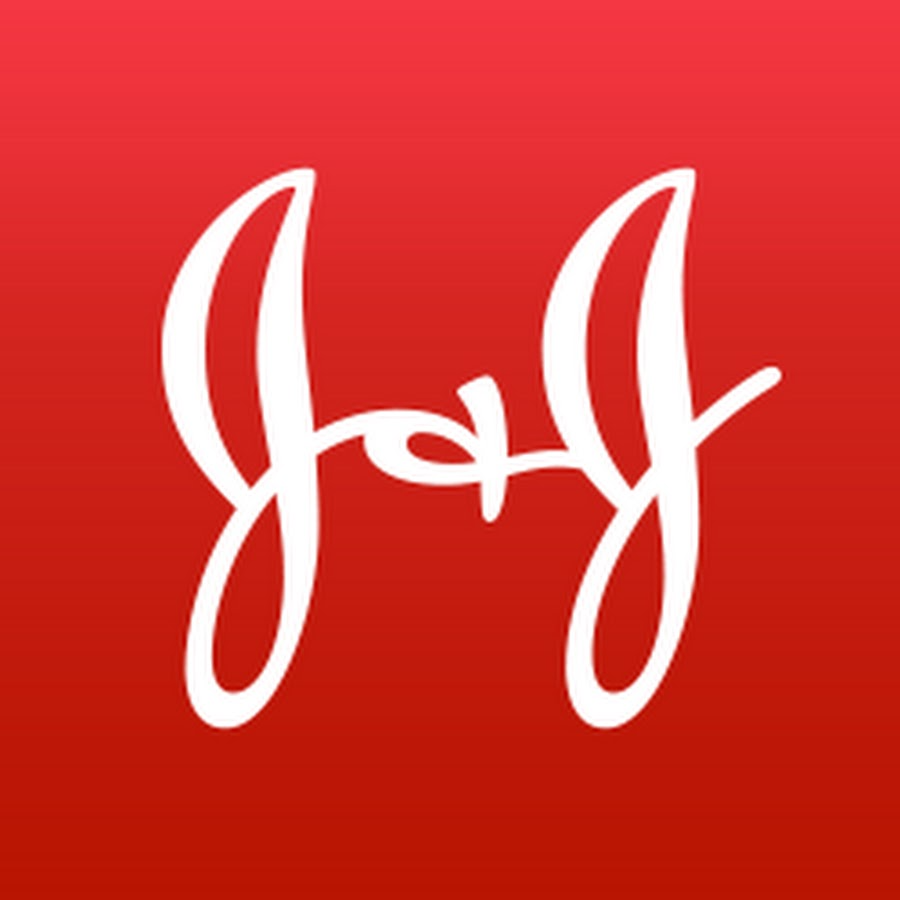 Johnson and

Johnson is recruiting for a Leader, Talent Mobility Policy & Governance,

located in New Brunswick, NJ, Beerse, or Singapore.

Caring for

the world, one person at a time has inspired and united the people of Johnson

& Johnson for over 130 years. We embrace research and science -- bringing

innovative ideas, products and services to advance the health and well-being of

people.

With $81.6

billion in 2018 sales, Johnson & Johnson is the world's most Read more
comprehensive

and broadly-based manufacturer of health care products, as well as a provider

of related services, for the consumer, pharmaceutical, and medical devices

markets. There are more than 250 Johnson & Johnson operating companies employing

over 125,000 people and with products touching the lives of over a billion

people every day, throughout the world. If you have the talent and desire to

touch the world, Johnson & Johnson has the career opportunities to help

make it happen.

Thriving on

a diverse company culture, celebrating the uniqueness of our employees and

committed to inclusion. Proud to be an equal opportunity employer.

At J&J,

we believe that global experiences help us attract, inspire and grow the talent

that will build our next generation of therapies, products and solutions. This

Leader will shape J&Js Talent Mobility policies, designing innovative and

creative solutions that facilitate global experiences and deliver the right

talent, to the right place at the right time. You will help develop flexible

programs and policies that support the companys talent attraction, development

and retention goals through all career stages including Early Talent through

Experienced Role Models.

Key

Responsibilities:

Developing the global mobility policy philosophy

and framework and partnering with leaders and our HR partners and global talent

management teams across the enterprise to secure alignment with vision

Design and implement enterprise wide governance

framework including eligibility requirements, exception management framework,

and approval processes

Periodically monitor exception analytics to

ensure efficacy of policy design and offerings

Conduct benchmarking on existing programs to

ensure competitive package solutions;

Create, consolidate and deprecate policies as

needed

Partner with Talent Mobility Strategic

Operations to implement framework and programs;

Partner with our regional Mobility Advisory

Service leaders to co-create and transform enterprise, sector and regional

needs into innovative solutions and policies that balance investment with

employee experience.

Qualifications

Bachelors degree required, Advanced degree in

HR, Business Education, or Organization Development is highly preferred

Minimum of 8 years experience working with

cross functional and with global programs such as Global Mobility, Talent

Management, Recruiting, Global Benefits, HR, Finance, and other related

functions required

3 years experience with data analytics and

making data driven decisions to inform and guide program development required

Minimum of 1 year of program management

experience required

Experience designing innovative solutions that

facilitate talent management, development of other talent related challenges

required

Global experience preferred

Experience with external benchmarking preferred

Do you strive to join an outstanding team

that is dynamic and ever-changing? Is career growth and opportunity appealing

to you? Apply to this opportunity today.

Johnson

& Johnson is an Affirmative Action and Equal Opportunity Employer. All

qualified applicants will receive consideration for employment without regard

to race, color, religion, sex, sexual orientation, gender identity, age,

national origin, or protected veteran status and will not be discriminated

against on the basis of disability

Primary Location

United States-New Jersey-New Brunswick-

Other Locations

Asia Pacific-Singapore-Singapore-Singapore, Europe/Middle East/Africa-Belgium-Antwerp-Beerse

Organization

Johnson & Johnson (6067)

Job Function

Global Mobility

Requisition ID

00001FDF
Skills
Key responsibilities include:

• Enable platforms and channels for the voice of the colleague to proactively generate insights about the customer HR experience

• Collaborate with HR client-facing partners to identify operational priorities from internal opportunities and external benchmarking

• Operationalize regional HR projects and programs to create as much room as possible across the annual colleague lifecycle for meaningful local HR work

• Be one regional point of contact to execute Read more
operational requirements for all Global Operation's workstreams

• Equip HR teams to administer any continued local operational activities in the best way possible, e.g. document management, data integrity, etc

• Use metrics across various operational work streams to guide integrated action plans

• Contribute to reviewing and aligning policies and procedures

• Identify root causes to operational challenges and implement corrective and preventive solutions

• Guide HR teams to use HR Operations' tools and methodologies, e.g. reporting, design thinking, employee experience

• Drive continuous improvements in HR operations

Key requirements for the role include:

• Undergraduate degree in HR or a related discipline

• At least 5+ years of experience in an HR Operations capacity

• Demonstrated ability to identify, synthesize and prioritize HR customer needs across markets

• Strong stakeholder management capabilities to work across a matrix environment and build trustworthy partnerships

• Demonstrated ability to deliver sustainable change from operational projects and programs

• Stays current with trends in process improvement methods

• Ability to prioritize, integrate and execute deliverables across multiple workstreams

• Excellent communication skills

Pfizer is an equal opportunity employer and complies with all applicable equal employment opportunity legislation in each jurisdiction in which it operates.
Skills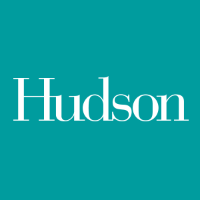 A working partner to the SEA Senior HR Manager in performing and delivering the full spectrum of Human Resource duties and responsibilities.

Responsibilities:

Support business and internal customers' needs to ensure good employee relations

Responsible for HRIS system (Fusion) including database maintenance and updates of employee records / leave management

Handle staff welfare and benefits administration (medical, dental, insurance)

Involved in annual salary increment, and performance bonus exercises

Assist in annual HR manpower budget

Assist Read more
in remuneration and benefits benchmarking surveys

Assist in recruitment and selection exercises

Co-ordinate and administer work pass application, renewal, cancellation and other related matters in compliance with all applicable laws

Conduct induction and other HR related training

Update and compile training needs into learning plan, execution of training plans and update training records

Plan, organize and assist in company corporate events

Assist and perform ad hoc projects and assignment and provide support in all Human Resource administrative duties

Requirements:

A Degree in Human Resource Management

Minimum 8 years relevant HR generalist working experience, of which 5 years are in an MNC environment

Proficient with Microsoft Word, Excel and PowerPoint

Meticulous, numerically inclined with good analytical skills

Organised with high level of integrity and energy

Strong sense of urgency with the ability to prioritize and meet deadlines

Ability to work with minimal supervision.

We thank you for your interest in this position and regret that only short-listed candidates will be notified.

Cherry Wu

Reg. #:

18S9265

Hudson Global Resources (Singapore) Pte Ltd

EA Licence #: 03C4590
Skills Req. ID: 144759

Micron Technology's vision is to transform how the world uses information to enrich life and our dedication to people, innovation, tenacity, partnership, and customer focus allows us to fulfill our mission to be a global leader in memory and storage solutions. This means conducting business with integrity, accountability, and collaboration while supporting our global community.

Job Responsibilities

As a Senior Financial Analyst, you will provide effective operational finance Read more
support to the manufacturing operations. You will be responsible for performing month-end close activities for the operations, providing financial results and cost performance analysis to operations management, supporting quarterly forecasting activities and providing financial analysis and support to various operational initiatives and projects. You will also be expected to play an active role in developing and implementing new financial processes to meet changing business needs. Another important part of your role is to provide information and analysis to the leadership and global manufacturing team for decision making.

You will partner with the various teams, such as the site and global teams in providing timely and insightful analysis and financial modeling. You are expected to work with other Finance teams, such as Corporate Finance, Backend Central Team, Accounting and Business Finance team, and other site teams to seek alignment and perform consistent benchmarking across sites.

In your role, you must develop highly effective working relationships with operational managers, the global ops team and with other Micron manufacturing finance teams.

Key Roles & Responsibilities

include, but are not limited to:

Month end closing:

•Run Cost Model processes

•Prepare and analyze monthly trend cost and cost per part fluctuation

•Support Sox compliance

Financial Analysis:

•Prepare, analyze and present analyses to support site operational decisions; to include quantitative analysis of cost vs. benefits of financial projects, NPV and ROI for capital spend, etc.

•Continuous review of financial analysis methods and tools; implement improvements as needed in order to improve the quality of analysis

•Understand and articulate financial concepts/analyses; attention to detail and be able to tailor the presentation/level of details appropriately

Decision Support:

•Work closely with cross-functional team to deliver complete, concise, and consistent review of financial analysis and benchmarking

•On-going support of management information request and special projects as assigned

Planning and Reporting:

•Monthly review and analysis of actual reported process costs and comparison to plan

•Monthly review of reported cost to ensure consistent capture of data to enable internal and external benchmarking efforts

•Quarterly review and analysis of projected process costs and comparison to prior plan(s) and established goals and benchmarks

•Ongoing support of management information requests and special projects as assigned by management

•Ensure ongoing consistency and relevance of data that is made available to Manufacturing management

•Continuously work to improve the coordination and communication amongst the various site and global finance teams

•Support the business planning cycle through data analysis and participation in the budget process

Qualifications

Education

Bachelor and/or Master's Degree: Finance, Accounting, Business/ Economics or any equivalent field

1-2 years in a Financial Planning Analysis role within a Manufacturing industry/Financial analysis

Proficient with Excel and PowerPoint; SAP Experience an advantage

Strong interpersonal skills: Able to build strong relationships and communicate with team-members, various stakeholders and Executive Team

Capable of working under tight deadlines in a rapidly changing environment

Ability to work independently and cross-functionally

Motivation to continuously work to improve existing processes

All qualified applicants will receive consideration for employment without regard to race, color, religion, sex, sexual orientation, gender identity, national origin, veteran or disability status.

For US Sites Only: To request assistance with the application process and/or for reasonable accommodations, please contact Micron's Human Resources Department at 1-800-336-8918 or 208-368-4748 and/or by completing our General Contact Form

Keywords: Singapore || Central Singapore (SG-01) || Singapore (SG) || Backend Manufacturing || Experienced || Regular || Accounting/Finance || #LI-JV1 || Tier 4 ||
Skills