Sign in or register for a JobTech account.
Jobs that require

big data

skill

Work closely with teams in FoW and internal stakeholders on employee experience enhancement related initiatives. Support these activities with timely business insights, measurement and reporting for decision making
Discover the data acquisition opportunities and manage the data sourcing process, create and maintain optimal data pipeline architecture
Gather, document and analyse the business requirements and design the best analytical solution to enable data-driven decision making for the stakeholders
Perform exploratory statistics and data mining tasks on diverse datasets from small scale to "big data"
Visualise data through dashboards with BI tool to meet business reporting needs
Communicate methodology and results to technical and non-technical audiences
Skills
The Government Technology Agency (GovTech) aims to transform the delivery of Government digital services by taking an "outside-in" view, putting citizens and businesses at the heart of everything we do. We also develop the Smart Nation infrastructure and applications, and facilitate collaboration with citizens and businesses to co-develop technologies.
Join us as we support Singapore's vision of building a Smart Nation - a nation of possibilities empowered through info-communications technology Read more
and related engineering.
Who we are:
GovTech's Data Science and Artificial Intelligence team uses technology and data to help deliver high-quality digital services to citizens and businesses in Singapore. We build software for government agencies to better understand and use their data to improve operations and decision making.
What the role is:
You will work on both small and large scale projects, building and maintaining the infrastructure behind them. We are fully aligned with the Government's cloud-first policy and you will bring capability to help us realise this. The role includes:

Managing the development, deployment, orchestration and maintenance of data pipelines for our Data Science products
Providing DevOps architecture implementation and operational support
Architecture and planning for cloud deployments (Private and Public cloud)
Developing and managing processes, automation, best practices, documentation
Development and operation of continuous integration and deployment pipelines.

What it is like working here:
We build products that serve a variety of agency users, who use them to solve highly meaningful problems pertinent to our society, from transportation, to education, to healthcare. You are expected to have ownership over the problems that you solve. This means having ideas on how things should be done and taking responsibility for seeing them through. Building something that you believe in is the best way to build something good. As we often deal with big data and computing requirements, you are also able to take a long-term strategic view of the platforms you work on, and help provide this perspective to the team. To do so, you will:

Effectively prioritise and execute tasks in a high-pressure environment
Develop and maintain internal engineering productivity tools and environments
Perform independent research into product and environment issues as required
Monitoring automation to effectively detect/predict/prevent issues in the environment and code base
Future-proofing the technical environments and ensuring extreme high levels of automation, availability, scalability and resilience
Hands-on coding and mentoring, working in highly collaborative teams and building quality environments
Have knowledge in and/or continuously learn lots of different open source technologies and configurations

What we are looking for:
The customers for our products are normally agency users, which means that breadth of knowledge in government IT infrastructure and experience in government networks will help. Since our direction is cloud-first, you will likely have some experience in patch/update scheduling, and knowledge of security incident response procedures. A disciplined approach and strong problem-solving instincts are fundamental to succeed. Your aptitude for completing the tasks and attitude to continuous learning are more valued than any formal certification. To succeed you will need to possess some of the following:

Excellent problem solving and methodical troubleshooting skills
Strong knowledge and experience in DevOps automation, containerisation and orchestration using tools eg. Ansible, Airflow, Docker, Kubernetes, Terraform, Artifactory/Nexus Sonatype
Cloud computing deployment and management experience in AWS, GCP
Strong scripting skills e.g. Python, Bash, JavaScript, Scala, Rust, Go
Strong understanding of Apache Spark/Flink, Hadoop, distributed file systems and resource scaling/scheduling, streaming message queues (RabbitMQ, Kafka)
Strong understanding of virtualization and networking concepts
Experience with patch maintenance, regression testing and security incident response
Experience with interactive workloads, machine learning toolkits and how they integrate with cloud computing e.g. Databricks, KX
Experience with highly scalable distributed systems
Experience with on-premise deployments, government application and networking infrastructure/routing
Breadth of knowledge - OS, networking, distributed computing, cloud computing
Skills
As a Product Manager in GovTech's Data Science & Artificial Intelligence Division, you will drive innovative initiatives leveraging on existing data science and analytics platform that support agencies across the Whole-of-government.
You are a decisive and driven individual who takes a proactive approach to manage the product(s) to meet overall objectives and targets of the organisation. Success in the role will be demonstrated by your ability to improve product Read more
usability and future enhancements.

What to Expect:

Drive multiple projects concurrently with the overall aim to ensure the product suitability and usability across the Whole-of-Government to facilitate their data science workflows on the platforms.

Develop product vision, strategy and roadmap

Forge strong partnerships with such key industry players to gain support and involvement in capability development efforts and proof-of-concepts

Work closely with the other team to ensure the product relevancy as a centralized analytics platform.

Manage and implement features in product roadmap.

Conduct training workshops, sharing sessions, and masterclasses on product features.

Provide support and guidance to stakeholders including internal teams and users from other agencies.


How to Succeed:

Degree or Diploma in Computer Science, Information Technology or the equivalent

Minimum 3 years of relevant experience in IT consulting/project/product management or business analytics

Ability to manage multiple projects concurrently

Demonstrate drive to continuously benchmarking and improving products

Good understanding of procurement processes, especially in a government context

Confident in public speaking to a diverse audience group from staff level to senior executives

Strong understanding of the different elements of Data Science & AI, Big Data architecture, and the common tools and products associated with it

Good written and verbal communication skill

Comfortable to work independently with minimum supervision

Knowledge of Data Science tools, experience working in Data Science & AI domain, or prior experience in engaging public officers and government agencies on projects and collaborations is an added advantage
Skills
Successful candidate will be part of the Incident Response Team that manages and investigates cyber security incidents. As a Cyber Threat Hunter, you play an important role to proactively and iteratively detect threats that evade security solutions, to reduce the dwell time of detection of cyber threats.
What to Expect:

Provide proactive hunting and analysis against the dataset (e.g. Netflow, DNS and Firewall logs etc)
Leverage internal and external resources to Read more
research threats, vulnerabilities and intelligence on various attackers and attack infrastructure
Use Big Data Analytics platform to identify threats in various dataset
Perform advanced threat research to proactively identify potential threat vectors and work with multi-disciplines to improve prevention and detection methods
Identify gaps in logging capabilities and propose enhancement strategies

How to Succeed:

Degree in Information Security, Computer Science, or Cybersecurity or related
Possess at least 3 years working experience in Incident Response/ Handling or at least 2 years working experience in Data Analytics (Cybersecurity domains)/ Malware analysis/ Cyber Forensic
Experience with digital forensics, focusing on Windows systems from a malware perspective, and Operating System (OS) exploitation methodologies
Experience in log analysis using Splunk, ELK, or similar tools, and malware triage
Skills
As an Infrastructure Engineer in GovTech's Data Science & Artificial Intelligence Division, you will be involved in managing and running data science and analytics platforms that support agencies across the Whole-of-Government. You will assist to establish and implement effective operational workflows, procedures and best practices in accordance with government infrastructure and security policies to ensure that the platforms are monitored, secure, available and reliable.

We are looking for an Read more
independent and motivated engineer who has experience in both small and large scale projects, building and maintaining the infrastructure.

What to Expect:

Managing on-prem and/or on-cloud system.
Be responsible on the IT Operations such as (but not limited to):

Maintain and optimize servers, storage, file servers and software
Devices, equipment and access management
Data backup and system security operations (e.g. user authorization, firewalls)
Manage assets and inventory tracking
Liaise with vendors and engineers for installations/replacements, upgrades and configuration of hardware, software and patches.
Administer, monitor and maintain Linux & Windows servers, storages and NAS servers and Big Data clusters.
Perform troubleshooting when systems are down
Provide 1st-2nd tier IT support to users.
Maintain and update operational documents


How to Succeed:

Diploma/Degree in Computer Science or Information Technology or related disciplines
Minimum 2 years of experience in IT Operation works. Candidates with more experiences will be considered for senior position.
Provides supports to ensure the platform is secure, available and reliable.
Provide inputs to optimise and automate existing workflows and processes so that issues from the systems can be quickly brought to attention and escalated if necessary.
Assist in evaluating new hardware and software for technical refresh.
Maintain hardware and software assets and inventory to ensure they are updated.
Set up, install, configure and deploy new servers, and perform hardening based on established guidelines and best practices.
Manage projects with vendors to set up, install, configure and deploy hardware and software, or run POCs on existing systems.
Ensure all systems have adequate hardware and software support.
Guide and mentor new staff on technical expertise on running and maintaining systems.
Skills
The Government Infrastructure Group (GIG) is responsible for providing the ICT Infrastructure where the whole government will rely on for its digitalization effort and smart nation initiatives. The infrastructure layer covers the data centres, networks, cloud and endpoints. The modernization of the infrastructure and related services are underway and further efforts will be required to drive the adoption of advanced technologies to bring greater value to the country.
As Read more
an Infrastructure Engineer, you will be responsible for designing, coordinating and maintaining data in IT infrastructure. If you are someone with strong infrastructure background and passionate about technology, looking for opportunities to work with a team of practitioners and leading industry experts, we welcome you to join GIG.
What to Expect:

Key contributor for the building and management of new data platform for Whole-Of-Government services

Responsible for the development of real-time and batch data processing pipelines to clean, supply and scale data to the Data Analysts team

Collaborate with stakeholders to understand problem statements and business requirement, to implement innovative and engaging big data solutions to be consumed by Whole-Of-Government

How to Succeed:

Degree in Computer Science, Computer or Electronics Engineering or Information Technology or related disciplines

Minimum 3 years of relevant IT experience in deploying and managing complex IT infrastructure systems and services or related roles

Familiar with distributed processing frameworks such as Spark

Good understanding of programming languages such as Python, Java and Scala

Strong command of SQL and NoSQL database concepts

Experience with data warehousing

The following are added advantages:

Building data pipelines, either programmatically or through the use of ETL tools such as Informatica, NiFi and Flink

Ability to deploy, manage, and administer Hadoop distributions such as Hortonworks and Cloudera

Experience with data science related libraries in Python such as Pandas, Numpy, and Seaborn

Understand and have experience in ICT domain such as Enterprise networking, messaging infra and ADPowershell / Bash scripting

Good team player with strong analytical and problem solving ability
Skills
We are looking for Business Analysts (Data Analytics) who's interested in using data to help the government design solutions that address its policy and business problems, and stay close to the needs of the general public. The applicant will be responsible for demonstrating how better use of data can help recommend new policies, streamline operations or bring more customised solutions for citizens. He/ She should have some training Read more
and working experiences on data analytics, and should be comfortable with hands-on data manipulation, data modelling and data visualisation.

What to Expect:

Provide data analytics consulting services to the government agencies, including data analytics planning and strategy – perform data analytics visioning and road-mapping, business case development, implementation planning, organisational planning, budget and risk management planning
Work closely with stakeholders to understand their needs/ pain points, scope the problem and develop business case on how to turn data into critical information and knowledge that can be used for policy making, streamlining operations or developing solutions for citizens.
Advise stakeholders on the key ICT trends and best practices in data analytics, assess applicability for adoption and recommend solution that best fits stakeholders' needs
Perform data cleaning, pre-processing and feature engineering that facilitate meaningful analysis
Work closely with data scientists to mine insights from structured and unstructured data and to resolve complex statistical modelling problems to answer pertinent business questions.
Design dashboards and interactive visualisation as tools for data exploration as well as for storytelling. Present analytics insights to business users and stakeholders
Work with stakeholders to ensure smooth deployment and adoption of new solution

How to Succeed:

Degree/Master in any discipline that would equip the candidate with the necessary skills to come up with strategic solutions for IT projects
Minimum 3 years of relevant working experience
Ability to take a broad, strategic perspective as well as drill deep to understand business needs and challenges
Understand key concepts, techniques and considerations in Machine learning and Data analytics
Training and relevant experience in one or more of the following areas:

Statistical modelling tools such as: R, Python, RapidMiner, Knime, SAS, Matlab or SPSS
Data manipulation using scripting languages like Python or using ETL tools
Visual analytics technologies like Tableau, Qlikview or D3.js
End-to-end analytics architecture, preferably with some working knowledge of big data stack

Excellent communications skills, both oral and written, with ability to pitch ideas and influence stakeholders
Strong analytical, conceptualisation and problem solving skills
Team player with strong organisation and people handling skills
Passion for the use of analytics and data to improve public service
Skills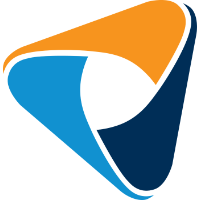 We are looking for a high-calibre Data Engineers to be a part of a growing, data-driven team that provides world-class data solutions to support the ever-growing demands in the Cloud, DevOps, Big Data space. This is a Permanent opportunity. The Position: Experience in orchestrating data pipelines from scratch Programming exposure using Python or any other scripting languages Strong understanding of building data models for the target data warehouse Read more
Comfortable working with stakeholders acr
Skills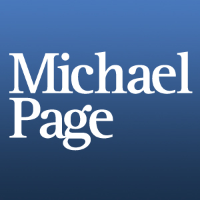 An excellent opportunity for an experienced Big Data Engineer to work with a leading firm in Singapore.Our client is a leading IT Consulting firm with a strong presence in Singapore. They are currently looking for an experience Big Data Engineer to join their team. Description As a Big Data Engineer, you will be responsible for : Designing and implementing the storage & data flow solutions for Big Data Read more
Platform using NoSQL Building data pipelines, harmonising and cleansing data for analyti
Skills Overview of the role
Are you passionate about taking up challenges?

Are you curious to know how a global industry leader operates in the world of Big Data?

Are you ready to make a lasting impact by accomplishing business-critical assignments leveraging data and technology?

We welcome you to apply and join P&G Data Science Internship Program in our General Office in Singapore!

Your Team
You'll be working with passionate people and receiving both formal Read more
training as well as day-to-day mentoring from your manager and technical coach.

What Success Looks Like
Data Scientist (DS) at P&G are a specialist group belonging to the Data Science & Analytics team in IT Department. Data scientists provide the technical expertise and data-driven insights about consumer, retailer and market. As a Data Science Intern, you should be analytical, a problem solver, excellent in communicating, and have the passion to lead and make things happen.

Key Internship Expectations

You have responsibilities as of Day 1 – you will be given specific real-life projects and responsibilities, e.g. retail analytics, consumer analytics, media analytics, etc. You take ownership of your project from the beginning.
You will gain phenomenal, real-life experience in a world-class work environment that uses state-of-the-art technology.
Work and be part of a dynamic and supportive environment – employees are at the core, we value every individual and support initiatives, promoting agility and work/life balance.
We love flexibility! You can arrange your work schedule based on your personal needs; you will experience true support for work/life effectiveness and your long-term well-being.
You are a top talent, current university (Bachelor's or Master's degree) student in Computer Science, Mathematics, Economics, Statistics, Applied Science or other quant-focused field. Preferably has less than 1 years to graduate, and can commit to a 6 month internship. • Possesses strong technical skills, proficient to code in Python or R, and able to query using SQL and analyse data on a big data environment. Knowledge on Hadoop and SPARK preferred. • Have experience or coursework in statistical modelling, machine learning or econometrics. Experience in Kaggle or other data analytics competition is a plus. • Are comfortable collaborating cross-functionally – with people from different levels, backgrounds and experiences. • Are open-minded and willing to continuously stretch yourself to learn new things and grow as a professional. • Takes initiative, show flexibility, display solution oriented mindset and have strong time management skill. • Have strong interpersonal and communication skills.

About us We produce globally recognized brands and we grow the best business leaders in the industry. With a portfolio of trusted brands as diverse as ours, it is paramount our leaders are able to lead with courage the vast array of brands, categories and functions. We serve consumers around the world with one of the strongest portfolios of trusted, quality, leadership brands, including Always®, Ariel®, Gillette®, Head & Shoulders®, Herbal Essences®, Oral-B®, Pampers®, Pantene®, Tampax® and more. Our community includes operations in approximately 70 countries worldwide.
Visit http://www.pg.com to know more.
Our consumers are diverse and our talents - internally - mirror this diversity to best serve it. That is why we're committed to building a winning culture based on Inclusion and our ideal candidate is passionate about the same principle: you will join our daily effort of being "in touch" so we craft brands and products to improve the lives of the world's consumers now and in the future. We want you to inspire us with your unrivaled ideas.
We are committed to providing equal opportunities in employment. We do not discriminate against individuals on the basis of race, color, gender, age, national origin, religion, sexual orientation, gender identity or expression, marital status, citizenship, disability, veteran status, HIV/AIDS status, or any other legally protected factor.
Skills