Sign in or register for a JobTech account.
Jobs that require

bilingual

skill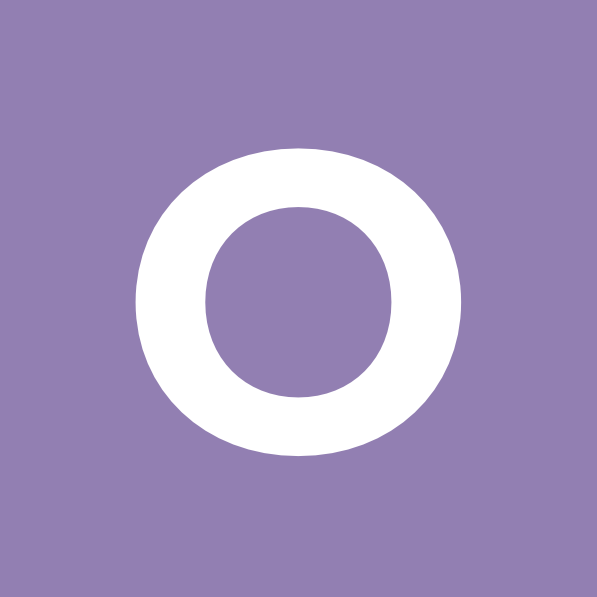 OneStop Professional Services, the fastest growing corporate services provider in Singapore is looking for a high-performing Sales Executive/Manager to help us meet our customer acquisition and revenue growth targets by keeping our company competitive and innovative.
You will be responsible for maximizing our sales team potential, crafting sales plans and justifying those to plans to the upper management.
Responsibilities

Achieve growth and hit sales targets by successfully managing the sales team

Design Read more
and implement a strategic business plan that expands company's customer base and ensure it's strong presence

Own recruiting, objectives setting, coaching and performance monitoring of sales representatives

Build and promote strong, long-lasting customer relationships by partnering with them and understanding their needs

Present sales, revenue and expenses reports and realistic forecasts to the management team

Identify emerging markets and market shifts while being fully aware of new products and competition status

Requirements

BS/MS degree in business administration or a related field

Successful previous experience as a sales representative or sales manager, consistently meeting or exceeding targets

Committed to continuous education through workshops, seminars and conferences

Demonstrated ability to communicate, present and influence credibly and effectively at all levels of the organization

Proven ability to drive the sales process from plan to close

Strong business sense and industry expertise

Excellent mentoring, coaching and people management skills

Proficiency in both English and Chinese language is preferred
Skills Working Location: Pandan Road
>5 Days Work Week
>Working Hours: 8:30am - 6:00pm
>Salary Up to $2200
Our Client, in the Logistics Industry located in West has opening for Customer Service Representative(Admin) position.
Responsibilities:

To process customers' orders (daily)
Daily tracking & monitoring of customers' orders
Updating inventory reports
Coordinates delivery schedules
Preparation of management report on inventory & service level
>

Requirements:

Proficient in Microsoft Office (Words, Excel, Powerpoint)
Bilingual in English & Mandarin (to liaise with Mandarin speaking associates)
Good interpersonal & communication skills
A team player



Ashley Ng
>Reg No: R2090403
>EA Read more
Skills LexisNexis Legal & Professional (www.lexisnexis.com) is a leading global provider of content and technology solutions that enable professionals in legal, corporate, tax, government, academic and non-profit organizations to make informed decisions and achieve better business outcomes. As a digital pioneer, the company was the first to bring legal and business information online with its Lexis« and Nexis« services. Today, LexisNexis Legal & Professional harnesses leading-edge technology and world-class Read more
content, to help professionals work in faster, easier and more effective ways. Through close collaboration with its customers, the company ensures organizations can leverage its solutions to reduce risk, improve productivity, increase profitability and grow their business. Part of RELX Group plc, LexisNexis Legal & Professional serves customers in more than 100 countries with 10,000 employees worldwide.

1. POSITION DESCRIPTION OVERVIEW

Position Title

Organization

Corporate Title

People Manager

Senior/Relationship Manager/SEA

BIS, Sales

Evangeline Wong

Reports to (Hard line)

Reports to (Dotted Line)

Location

Date/Person Writing this Summary

Head of Sales (SEA)

Singapore

11 Dec 2019

A. Purpose of the Role

Describe what would happen if this role did not exist.

BIS may

not

able

Renewal and Upsell

to retain and develop new business among existing

Hong Kong

and

Singapore

customer portfolio set including legal compliance, business intelligence, media monitoring and academic research

New Business

to capture new business opportunities in

Hong Kong

on legal compliance, business intelligence and media monitoring space

B. Duties and Responsibilities

Describe the 4-6 Key Result Areas of the role that are unlikely to change from one year to the next. Divide these into Steps explaining the main activities. Assign a percentage of time spent on each major category.

Core Accountabilities

Outputs and Agreed Method of Measurement

(How will we know when this has been achieved?)

Importance

% of Time

Retention, Upsell, Account Management

Proven efficiency and effectiveness in sales pipeline management by managing the client and internal support from lead to the solutions delivered to renewal

Successfully meet sales targets through upselling and cross-selling within clients' organizations/affiliates

Successfully communicate clearly with clients through professional presentation, proposal, price quotation, product demo, and ongoing meetings

Successfully maintain a professional image to clients; and at all time maintain high standards of personal sales discipline, work ethic and professionalism internally.

High

60%

New Business Sales

Successfully develop new accounts and meet KPO for the period.

High

30%

Sales Reporting and Strategy Development

A good team player – on an ongoing basis report to supervisor on sales opportunity development; and take initiative to seek for support, advice, and assistance from team members and supervisors to secure business deals.

High

5%

Market planning on business opportunities development

Displayed capability and initiatives to plan and act on annual and quarterly opportunities priorities

High

5%

ADDITIONAL INFORMATION REQUIRED ONLY FOR JOB EVALUATION/SLOTTING PURPOSES

C. Challenges and Decision Making Authority

Describe the major challenges or most difficult types of problems this position is expected to handle to perform this job. Indicate decisions which you are expected to make, decisions which you are expected to recommend. Give example(s).

Challenges

:

- Identification of the right pool of prospects and able to drive results within the timeframe set by the company

- Create and maintain business relationship with key decision makers of client organization / buying center

- As the customer facing executive, to work independently to handle pre-sales, selling and post sales execution, with support from international teams in different time zone

- Able to build and share knowledge relating to the focused customer verticals and other related topics with the team and manager

- A subject matter expect in the domain and sales professional with strong business network in the region

Decision Making Authorities

:

- Pursuit or Close-Lost of opportunity – justifying whether to (continue) allocate resources to invest in sale opportunity

D. Autonomy

Estimate this position's responsibility for spending or conserving money, or operating budget for which you are accountable. Include: total annual payroll supervised; total amount – operating budget accountable for; total annual budget.

- Travel and Entertainment Expenses

2. GENERAL INFORMATION

A. Qualifications/Experience/Knowledge

List the minimum and desired knowledge, education, skills and experience.

Item

Description

Education: Specialized/ Technical

Degree holder a must

Fluency in English. Mandarin HIGHLY preferred

Experience

Over 8 years B2B – with both new business / hunter and Renewal/farmer experience

Experience in selling business data driven deal AND online database subscription – preferably business info news datafeed

Experience in working in international corporates, with working partners in different time zone

Competencies

Strategic account planning, sales management, selling, strategic prospecting, SalesForce, Microsoft Outlook, knowledge of regulatory compliance, KYC, due diligence; industry landscape, skill of negotiation and handling objections

Consultative selling preferred

LexisNexis Competencies

Excellent written and oral communication skill in both English and Mandarin (other Asian languages are PLUS)

Excellent organizational and time management skills and ability to work under pressure

Result driven and strong multi-tasking capability

B. Interactions and Organizational Relationships

Identify the nature and type of contacts which the position requires. Indicate if these are peers, customers, supervisors etc.

Contact

Purpose

Within

Director of Asia Sales (supervisor), Segment leaders (supervisors) , sales executives/BD Manager (peer), Marketing Manager (peer), Segment Product team, Product Tech Team

Influence (supervisors/peers), lead (support) to get things done

Outside

Mainly customers: key decision makers within Legal and Compliance/Ethics & Compliance functions (e.g Head of AML, Head of Compliance, General/Legal/In-house Counsel, etc.) across locations (HK, SG)

Selling and relationship building for revenue purpose

C. Other Information

Indicate below any other information you think would be helpful to someone trying to understand the nature, scope and purpose of this position.

Candidates could be from online database industries or international credit reporting (with database products) : Factiva, Pro quest, D&B, Experian

key qualities A MUST:

Farmer and hunter experience (with proven record) with relevant customer network (govt, academics, market research consultancy firms, legal firms )

Relationship selling for existing customers

Enjoy working in int'l environment with working partners in different timezone (i.e. a lot of written communication, phones at odd hours)

LexisNexis, a division of RELX Group, is an equal opportunity employer: qualified applicants are considered for and treated during employment without regard to race, color, creed, religion, sex, national origin, citizenship status, disability status, protected veteran status, age, marital status, sexual orientation, gender identity, genetic information, or any other characteristic protected by law. If a qualified individual with a disability or disabled veteran needs a reasonable accommodation to use or access our online system, that individual should please contact 1.877.734.1938 or accommodations@relx.com.
Skills Southworth is a US multinational company and will be setting up regional office in Singapore and is looking for a sales candidate with at least 3-5 years experienced in the Material Handling Industry.

Preferable candidates with relevant industry experienced in Lift Table Applications or equipment integration into material handling systems that uses in manufacturing, warehouse & logistics distribution centers, original equipment manufacturers, food & beverage cargo loading/unloading sector.

Incumbent consistently Read more
needs to be on the field in to monitor upcoming projects and the sales opportunity to achieve given sales target. An individual is expected in this role require to work beyond the normal hours of duty.

Develop key accounts with good presentation and strong communication skills, to deliver technical solution. Ability to hold high-level discussions with clients and customers and negotiate pricing and terms to ensure the best outcome for the business.

Prepare reports, targets, rolling forecast, achievements for submission to top management.

This sales job requires extensive travel within ASEAN, India/South Asia and periodically to Australia. Incumbent is expected to be a self-starter, all-rounder, who can work on his/her own initiative, capable of balancing a demanding workload through effective prioritization and completing work requirements diligently and professionally.

Minimum qualification with a mechanical engineering in diploma/degree couple with experiences in channel development & management will have an added advantage.

Fluency in English & Mandarin is an essential in business communication.

Interested candidates, please reply with a photo and CV to [Click Here to Email Your Resume]
Skills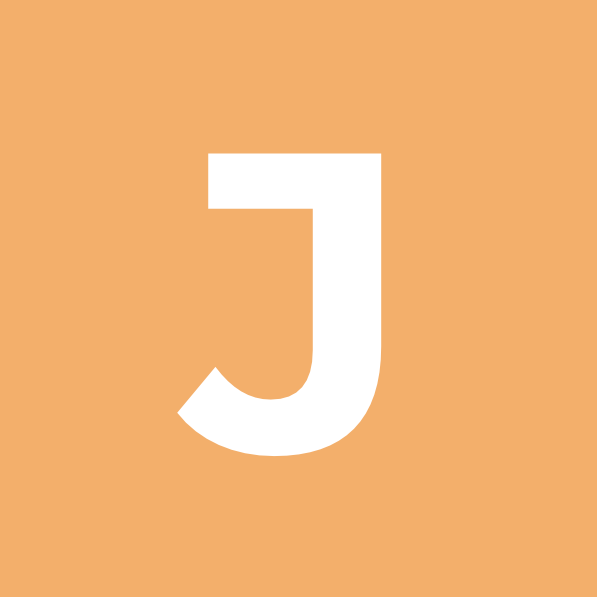 Job Title: Sales Executive/ Senior Sales ExecutiveIndustry: Chemicals/Petro-ChemicalsSalary: SGD 2800 - 4500Location: Central, SingaporeAbout Company:Founded in 1890s, our client???s offices spread around 3 continents. The company provides innovative solutions and services for information & electronics, chemicals, life industry, plastics, housing & eco materials businesses worldwide.Job Description:- Perseverance in achieving growth and hitting sales targets- Designing and implementing a strategic sales plan that expands company's customer base and ensure Read more
it's strong presence.- Maintain relationship with existing customers.- Prepare proper documentations and sales reportsJob Requirements:- 1) Min.3-5 years of Sales experiences with relevant experience in Plastic related industries preferred- 2) Degree qualification or min.Diploma in Business, Polymer Science or Chemical Engineering- 3) Good and aggressive personality with excellent analytical skills, willingness to learn and able to travel for business- 4) Good interpersonal and communication skills in English and Chinese to liaise with Chinese customers- 5) Candidate with short notice will be taken as a plusCompensation:- Transportation for work related is claimable - Based on actual upon receipt submission (own car is not required)- Overseas Business trip travel allowance except to JB and Batam, SGD70/day- Company mobile will be provided- Title allowance ??? for Senior Sales Executive position (SGD200/mth) and aboveInterested applicants are invited to submit their resume via clicking the apply button.JointHire Singapore Pte Ltd.(EA License No.: 17C8920)Terrence Lai (Registration No.: R1219836 )
Skills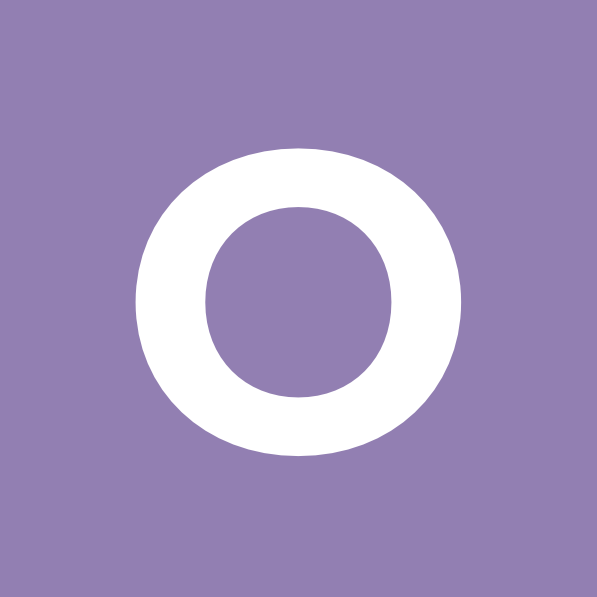 Sales Assistant – Singapore

Apply Online

Sales Assistant

The Sales Assistant would be responsible to help manage smoothly all our sales events, including promotion and sale of our premium app.

Permanent, full time contract

Singapore

Take a closer look

Oversee and execute retail sales operations to ensure our flash sales go as smoothly as possible and are executed according to planning (set up, delivery, inventory, repacking, VIP events)

Welcome our Members at the entrance and walk Read more
them through the benefits to become Premium Member.

Help our Members to download our app and to upgrade their membership

Lead by example our part-time team (20-50 PT each week), to ensure they deliver exceptional customer service and boost sales

Provide an impeccable image for our Brands with an appealing visual merchandising and a neat clean store environment, including the Premium booth

What it takes

O Level (SPM ) and above, minimum 1 year of retail sales experience.

Possess excellent communication, customer service and interpersonal skill.

Self-motivated, mature and good team-player.

Good command of spoken and written English and Chinese.

Good PC skills such as MS Office

Strong logical mindset, high-energy self-starter with a relentless, entrepreneurial work ethic

Exceptionally organised, with time management and multitasking skills

Immediate available is highly preferred

Open to foreigners
Skills

Working hours: Monday to Friday: 8.30am to 5.15pm
Transport provided from: Marsiling MRT, Jurong East MRT, JB (Bukit Indah and CIQ)

Responsibilities:

Assist in co-ordination of all project activities and submission as required.
Keep proper records and maintain all administrative correspondences and documents relating
to projects in good order.
This is purely desk-bound job, full time in office, no need go to site


Requirements:

Proficient in English and Mandarin as need to deal with Chinese clients
Min. NITEC
Min 2 years experiences Read more
in project admin work with construction industry
Able to understand CAD drawings
Proficient in Microsoft Office and Project
Immediate or short notice period preferred


To Apply:
Please ATTACH your resume in WORD with the following information :

Reason for leaving last employment
Last drawn salary
Expected salary
Notice period


(We regret that only shortlisted candidates will be notified)
Skills Working Location: Pandan Road
>5 Days Work Week
>8:30am - 6:00pm
>Up to $2700 Depending on experience

Our Client, in the Logistic Industry located in West has opening for Accounts Assistant position.

Duties & Responsibilities:

Manage all aspects of the AP & AR functions
Handle partial / full of accounts
Assist in preparing management reports
Other ad-hoc duties as assigned by the management


Job Requirements:

Have relevant certificate in Accounting or equivalent
At least 1 year experience in a similar position
Able to work under tight datelines
Meticulous & have Read more
good attitude to learn
Competent in MS Office
Excellent communication skills & able to work independently
Able to communicate with English & Chinese (to liaise with Chinese speaking associates)



Ashley Ng
Reg No: R2090403
EA No: 19C9570
Skills .

Job Summary

A Training Specialist builds trust in the product and company, and maintains positive relationships with our customers. Success in this role typically requires the specialist to work closely with the Professional Services teams to deliver high customer satisfaction.

Major Responsibilities

General

• Be an advocate for Amadeus Hospitality and its products

• Travel regionally and internationally approximately 80% of the time conducting product trainings to customers. Often on very short notice.

• Read more
Be proficient in conducting trainings for Amadeus Hospitality suite of products including Amadeus Sales & Events Management, Amadeus Hospitality Diagrams, MeetingBroker and etc.

• Complete all post-communication follow up work

• Maintain communication with direct supervisor during home weeks

• Communicate with Technical teams to troubleshoot and inform of any technical difficulties

• Preparation Duties

• Communicate with Project Managers to discuss training tasks assigned prior to travel

• Work with Project Managers and/or Travel Agencies to ensure travel arrangement is complete prior to travel

• Ensure preparation documentation has been received and understood prior to travel

• Contact sites one week prior to training for accommodation and training room arrangements confirmation.

• Onsite or Remote Training Duties

• Ensure that each training class has been properly trained according to the agreed upon training schedule

• Minimize the amount of complimentary training given to sites by ensuring that the client is trained effectively on the product in the amount of time given

• Handle conflict situations calmly and professionally, and make sure any decisions made are in the best interest of both Amadeus Hospitality and the client

• Remain in control of the classroom without appearing demanding or overbearing

• Maintain patience and understanding during the training process

• Never show anger or be condescending to trainees; manage difficult trainees tactfully

• Provide creative solutions to challenges that arise while onsite

• Provide a friendly training environment by being approachable to trainees

• Take initiative in ensuring that any challenges are proactively discussed

• Communicate any issues affect completing training to the appropriate Professional Services manager prior to leaving the site

• Post Training Duties

• Complete training recapitulations in a timely manner

• Complete expense reports and time sheets each week in a timely manner

Other Responsibilities

• Work as first level support to help customers with their application problems reported

• Coordinate and complete merge forms, BEOs and banquet checks for sites

• Provide feedback to team leaders and managers to proactively assist on continual process and methodology improvements

• In-house training for Amadeus Hospitality employees

• Assist other departments as needed, including with tasks such as customize training agenda, customer service wellness calls, and etc

• Other duties as assigned

Key Competency and Skill Requirements

• Adaptable to extensive travel and schedule changes

• Strong verbal and written communication skills

• Strong presentation skills

• able to deliver content clearly

• able to assist customers to focus on learning

• Strong multitasking skills

• Strong interpersonal skills

• able to tactfully manage the class to ensure the training objectives are met

• Positive and professional manners onsite and over other channels of communications (telephone, emails)

• Excellent customer service skills

• Good listening skills

• able to listen to understand others without interrupting

• The ability to build professional trust and respect with customers and co-workers

• Self-starter with the ability to learn new software applications, networks, and hardware components

• Able to work under pressure

• Able to work both individually and as a team

• Basic application troubleshooting skills

• Language proficiency: Mandarin & English

Other Requirements

• Diploma / Bachelors Degree holder in any of the relevant disciplines such as Hotel Management, Information Technology, Information Management, or equivalent education and experience

• 2-4 years working experience in relevant industries

• Background or relevant technical experience in working with computer software systems is a plus

• Previous hospitality operations experienced preferred, preferably in the sales and catering operations

• Previous software training experience preferred

• Prior knowledge of Amadeus Hospitalitys products is an added advantage

• Proficient with MS Office

• Language

: English and Chinese Written and Spoken, proficiency in any additional Chinese Dialects or Asian languages will be an added asset.
Skills Working Location: Pandan Road
>5 Days Work Week
>Working hours: 8:30am - 6:00pm
>Up to $2700 Depending on experience

Our Client, in the Logistic Industry located in West has opening for Accounts Assistant position.

Duties & Responsibilities:

Manage all aspects of the AP & AR functions
Handle partial / full of accounts
Assist in preparing management reports
Other ad-hoc duties as assigned by the management


Job Requirements:

Have relevant certificate in Accounting or equivalent
At least 1 year experience in a similar position
Able to work under tight datelines
Meticulous Read more
& have good attitude to learn
Competent in MS Office
Excellent communication skills & able to work independently
Able to communicate with English & Chinese (to liaise with Chinese speaking associates)


Qualified or interested candidates, kindly apply to us in
>the FOLLOWING FORMAT to facilitate the short-listing process;
To: [Click Here to Email Your Resume]
Attachment of CV's in MSWORDFORMAT
>Resumes please INCLUDE:

Personal Particulars with Recent Photograph
Education background
Work experiences in point forms
All Reasons for leaving
Current and Expected salary
Date of availability / Notice Period


**We regret that only shortlisted candidates would be notified.
>Your Profile will be kept in our database for more career opportunities.
>We wish you all the best in your job search.

Ashley Ng
Reg No: R2090403
EA No: 19C9570
Skills