Sign in or register for a JobTech account.
Jobs that require

bootstrap

skill We are looking for a Solutions Architect for our client (IT solution provider). The incumbent is the technical expert in Java technologies. He/she will guide the engineers, offer expert compentecies to the engineers, as well as to create high quality solution designs addressing all architecture concerns. As the technical expert, he/she is also the key person in leading pre-sales solutions during tender submission and implementation.

Job responsibilities:

Design overall application ecosystem Read more
including technology, system and application software.
Integrate and implement with 3rd party products.
Setup designs and development standards to be aligned across the development team.
Advise development team on technology usage and implementation.
Participate in decision making process around technology strategy, conduct analysis on technical viability of solutions and provide guidance on delivery of complex projects.
Analyse (to-be) business problems and designs technical solutions involving business process and applications to achieve the end state solution.
Conduct research around best practices and/or new concepts and to adequately communicate and document such created solutions. These engagements extend to 3rd party platforms and tools which the architect will undertake to pursue with the respective 3rd party technical designates.

Requirements:

Highly experienced with Java/J2EE, HTML5/CSS3/JQuery/Bootstrap and NodeJS, Hibernate, Javascript, XML & related technologies as well as UML notation tools.
Experience with web application and database design considerations.
Experience in Adobe (Forms & LiveCycle) and IBM (iLog, DB2 & Cognos) products would be useful.
Able to apply design concepts – layered architectures, components, interfaces, messaging and patterns.
Familiar with Software Change/Configuration Management and Build Processes in a complex environment.
A graduate in Computer Engineering/Science or a related discipline is preferred.
More than 5 years' experience in leading the design, development, implementation of large scale and highly available enterprise wide architecture systems with complex and diverse integration with other applications and systems.
Good communication & interpersonal skills

Other information:

Permanent headcount
Working location near Kent Ridge area

We regret to inform only shortlisted applicants will be contacted.

EA Licence No. 99C4599
> EA Personnel Registration No. R1872248 (Serene Lim See Min)
Skills Take ownership for delivering the development task assigned.
Ensure delivery within tight timelines and meeting the team's expectation.
Get involved in the entire lifecycle of the development project.
Understand the requirement and ensure quality deliverables.
Ensure quality and optimized coding with proper documentation.
Do peer code reviews.
Develop unit plan and perform unit testing and provide continuously improved product experience.
Actively assist Support and Sales team wherever required.
Participate in the technical design.
Together with the team Read more
contribute to innovative & best-in-class solutions for our business.

Requirements

Bachelor's degree in Computer Science, MIS, Software Engineering, or Information Systems.
In depth knowledge and application of Java, J2EE, JSP, Servlets, JDBC, Spring Framework, Struts framework and JavaScript.
Proficient experience on usage of web markup, including HTML5 and CSS3.
Responsive UI Development experience with Bootstrap, JQuery. Knowledge on Node.JS, AngularJS.
Well verse with the use of XML, JSON and REST services.
Exposure to an industry-standard database (SQL Server) with awareness of database design and SQL scripting knowledge and performance tuning.
Awareness of application servers.
Skills

Job DescriptionTo develop & build responsive websites with PHP, MySQL Database.Convert the design source from PSD or AI to a functional website by apply website standard HTML5, CSS3, jQuery, Bootstrap.Work closely with designer during website development.Able to handle and liaise with client for the amendment, deadline and training session.Job RequirementsCandidate must possess at least a Bachelor's Degree, Post Graduate Diploma, Professional Degree, Computer Science/Information Technology or equivalent.Candidate must Read more
have a thorough knowledge in HTML5, CSS3, PHP, MYSQL, Javascript, jQuery & Bootstrap (experience in Wordpress & Opencart is advantage).Required language(s): English.Ability to handle multiple projects simultaneously & to perform various tasks in succession.Candidate with at least 3 years of relevant working experience in web development is preferred.Must possess advanced Skill in CSS (Frontend Development Skill).Non-smoker preferred
Skills

DIGITAL TRANSLATOR
Based in Tuas, Singapore

POSITION OVERVIEW
Coca Cola's strategic concentrate manufacturing plant in Asia. An export facility, specializing in the manufacturing & supply of concentrates and beverage bases, with a complex portfolio, supporting the ASEAN, South Pacific and South West Asia Business Units. It is planned that the plant will double its manufacturing and warehousing capacity within the next 3-5 years.
The Digital Translator reports to the Lighthouse Project Manager Read more
and is primarily responsible for building bespoke applications and analysing data from site infrastructure (e.g. PLCs) to create the necessary applications.

KEY DUTIES AND RESPONSIBILITIES
Responsible for completing design, integration and implementation of assigned use cases.
Finds analytics opportunities by translating business ideas into analytics with clear use case outcomes.
Facilitates communication with plant functions & senior stakeholders.
Translates User Requirements into functional applications.
Designs, builds, and tests proof of concepts with all stakeholders to ensure optimum end user experience.
Presents potential solutions through data visualisation to large, complex problems that will generate significant operational efficiency and capacity improvements.
Centralises relevant data for quick accessibility for all areas of the site for making correct business decisions while maintaining a single source.
Puts strong processes in place so that correct data is available but can change based on changing needs of area/function.
Ensures adoption of CI tools and methodologies such as visual management, statistical process control and DMAIC while following the right project management methodology.
QUALIFICATIONS & RELATED EXPERIENCE
A deep understanding of plant Operations, as well as understanding plant databases & architecture and how they interact with site systems (SAP reporting; financial reporting; finite scheduling etc).
Strong lean manufacturing experience with demonstrated track record. Green/Black belt certification an advantage.
Proficiency in use of Power BI; Tableau; SAP and Microsoft tools.
An awareness of programming languages (e.g. as C#, VB.NET, Python, JavaScript) and web development frameworks (e.g. AngularJS, Bootstrap, jQuery).
An understanding of SQL Servers, device data collection (e.g. PLCs), and batch manufacturing/ traceability systems would be a plus.
Demonstrated expertise in project management
Well-structured methodical approach to work
A minimum of 5+ years relevant experience and a detailed understanding of end to end business systems.
A recognised Degree in Science, Engineering, a related discipline or equivalent experience.
Travel requirements: 5-10%
If this role sounds like you or it's a role you are interested, we're happy and eager to meet you!

Our Growth Culture:
One of the reasons our company continues to thrive after 130+ years is having a company culture that supports and rewards behaviors that lead to growth. Our "Growth Behaviors," as we call them, are ways of being and working that help to make us successful. Think about how you can bring this to life in your next role at Coca-Cola.

Curious
Keep seeking, never settle. Staying curious about what is outside, and two steps ahead inspires us to challenge the status quo. Having the courage to look and leap is the way we grow. Because asking "what if?" pushes us to the next level as people and as a company.

Empowered
Make it happen. True empowerment is the result of taking responsibility. This means giving yourself permission to see it, say it and do it, and owning the outcomes. Because we move forward faster when we all take action.

Version 1.0, 2.0, 3.0
Push for progress, not perfection. There are very few overnight successes. Greatness is borne of many little victories (and failures). Share v 1.0, test it, and make it better. Then create the next version. Because the moment we think something is perfect, it will be obsolete.

Inclusive
Include, value and trust each other. We are smart alone but together we are genius. This means being inclusive, giving the benefit of the doubt and being responsible for each other. Because, for our company to thrive for the next 100+ years, smart isn't enough. We need genius.

We are an Equal Opportunity Employer and do not discriminate against any employee or applicant for employment because of race, color, sex, age, national origin, religion, sexual orientation, gender identity and/or expression, status as a veteran, and basis of disability or any other federal, state or local protected class.
Skills Responsibilities:

Analyse, design, develop and implement mobile and/or web-based applications.
Develop Front-end and/or back-end applications.
Support product implementation and maintenance.

Required Skills/Qualifications:

Diploma/Degree in Computer Science.
Strong programming skills and good problem solving skills.
At least 1 year of extensive experience in 1 or more of these tool sets:

ReactJS/Redux, CRA/DVA, React-Router, MUI/Antd, or
PHP, JSON, Bootstrap
Java, Python or NodeJS

Working experience with one or more of these tools: Yarn/NPM, Docker, Git, SVM.
Experience with mobile application or web-based/ Read more
web services applications
Experience in AWS cloud platform. AWS certification is a plus.
Proactive, able to multitask and work independently.
Skills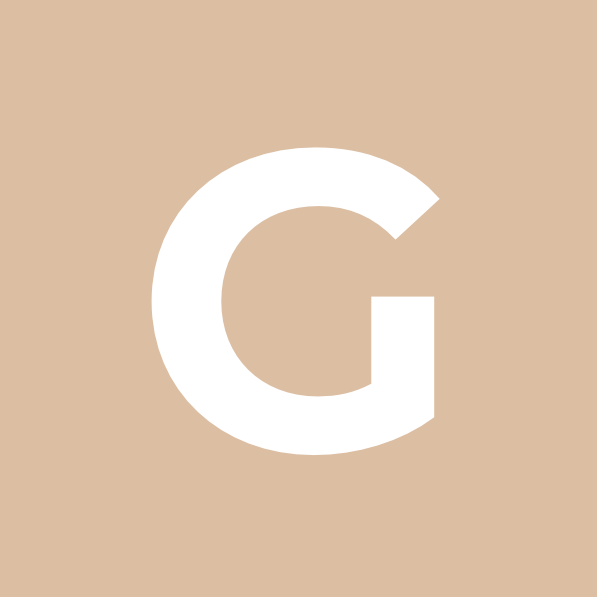 On behalf of our Client, who provides consulting services to both the private and public sectors on projects relating to social infrastructure development, we are sourcing for a Java/J2EE Software Engineer (full stack development experience), to join their in-house applications development team.

Job Responsibilities:

Take ownership for delivering the development task assigned
Ensure delivery within tight timelines and meeting the team's expectation
Get involved in the entire lifecycle of the development project
Understand the Read more
requirement and ensure quality deliverables
Ensure quality and optimized coding with proper documentation
Do peer code reviews
Develop unit plan and perform unit testing and provide continuously improved product experience
Actively assist Support and Sales team wherever required
Participate in the technical design
Together with the team contribute to innovative & best-in-class solutions for our business

Job Requirements:

Bachelor's degree in Computer Science, MIS, Software Engineering, or Information Systems
4 – 5 years of Java/J2EE full stack applications development experience
In depth knowledge and application of Java, J2EE, JSP, Servlets, JDBC, Spring Framework, Struts framework and JavaScript
Proficient experience on usage of web markup, including HTML5 and CSS3
Responsive UI Development experience with Bootstrap, JQuery.
Knowledge on Node.JS, AngularJS
Well verse with the use of XML, JSON and REST services
Exposure to an industry-standard database (SQL Server) with awareness of database design and SQL scripting knowledge and performance tuning
Awareness of application servers

Additional Job Information:

Due to the current COVID19 situation in Singapore, we regret that we WILL NOT be able to consider job applications from overseas.
ONLY Job Applicants currently based in Singapore will be considered
Monthly Salary upto SGD5,500


How to Apply?
Please send your updated CV in MS Words format to Christopher Wong at [Click Here to Email Your Resume].
We regret that only shortlisted candidates will be notified.
GMP Technologies (S) Pte Ltd | EA Licence: 11C3793 | EA Personnel: Christopher Wong | Registration No: R1104673
Skills

Responsibilities:

Be Part of our Core Research & Development (R&D) team to build/enhance our Software Products in New Technologies
Design & Develop Rich User Interface Web Applications using ASP.NET, HTML5, JQUERY, Bootstrap, SQL Server technologies
Develop Innovative Mobile Applications for iOS & Android Mobile devices
Explore & Learn Latest Technologies and apply them into the Products
Communicate and work closely with the Product Design and Business Development Teams to deliver the relevant technical Read more
solutions
Work with Management and Business team to develop prototypes
To understand and adhere to the company policies and procedures regarding information security management, Personal data protection and data confidentiality.
Perform the role assigned, if applicable, in managing information security and data protection.


Requirements:

Degree/Diploma in Information Technology, Computer Science or related disciplines
2-3 years' experience in Rich UI Web Application Software Development environment. Candidates with No experience can also be considered depending on their skills and potential.
Hands-On programming skills in ASP.NET, HTML5, Bootstrap, Mobile Development
Candidate must be able to work independently within the team under planned schedule environment
Excellent Analytical skills
Good interpersonal, presentation & communication skills

Interested candidates meeting the above requirements are invited to apply online.
Skills Our Client is a global leader in the Auto-ID industry. They value-add solutions that boost accuracy, sustainability, labour and resource savings, provide reassurance and enable emotional connections.

5 days week office hours
Located in East area
Good salary package + medical benefits
Career development opportunities


Responsibilities:

Develop and enhance printer utility for barcode & RFID printer according to software specification and requirement from group companies.
The software development may not be limited to Windows forms, Read more
but including Web-based application, mobile platforms or cross-platform.
Create and maintain software documentation.
Ensure software quality with QA engineer to deliver software product with minimal issue.
Investigate problem feedback from the customer or group companies, identify cause of the problem and fix it.
Provide technical assistance to group companies for the software that maintaining and promoting.


Requirements:

Degree in IT or Computer Science
At least 2 years of relevant experience in similar capacity
Software development skill with Microsoft .NET, C#, .NET Core
Software documentation, support & troubleshooting skill
Web application development (with .NET, Javascript, HTML5, Bootstrap, Jquery, React, or equivalent)
Knowledge with MS SQL Database development & design
Knowledge with cross-platform development (Xamarin, React Native, or equivalent)
Experience in MongoDB, NoSQL, liteDB, CSS3, Mobile Development experience (iOS & Android) is added advantage


How to apply:
Interested applicants, please click on "Apply Now" to submit your detailed resume
>Alternatively, you may also send in your application via email: [Click Here to Email Your Resume]


Stafflink Services Pte Ltd
>EA License No : 04C4294
>EA Personnel : Hin Saan Wai (Jason)
>EA Personnel Reg No : R1222216
DID: (65) 62130129
Skills About the Position
As a Software Engineer (UI), your role will be to develop the UI framework and user interfaces for the software applications. You will: Undertake the development and delivery of healthcare automation software, including requirement analysis, design, code, unit test, test, integration (in-house and on-site), documentation and communication of design.Test and support in-house developed software systemsPlan/Estimate storiesBacklog Review of development tasksConverting user requirements or ideas into software Read more
requirements and design.Perform gap analysis and continuous improvement in software solution developed.Collaborate with a team of software engineers and assisting less experienced members of the teamPerforms other duties, as assigned Technical Knowledge: Object-oriented analysis and design.Enterprise software development.Experience with Agile software development tools and methodologies – Confluence, Jira.Demonstrated competence in designing, implementing and delivering high performance and complex software.Frontend: Angular 8, CSS/SCSS/SASS/LESS, RxJS, HTML5, Typescript, Bootstrap, Single Page App (SPA)Technologies: Kotlin, C#, or Java (SE,EE) , Microservices, Docker, KafkaDatabase: Knowledge of SQL server 2012 relational and document-oriented database design, programming knowledge (JDBC, SQL, XML, JMS) and performance tuning.Continuous integration tools: Team CityCustomer focusRespond to internal customers promptly and competentlyWork with Team Lead, and regional team on User Interface Framework developmentProactively work to develop and maintain good working relationships within the department, company and regional team.CommunicationMaintain good communication within team on project technical spec and engineering progressEssential:Degree in Computer Science, Engineering or Information TechnologyAt least 5+ years relevant work experience and track record in Software DevelopmentWith at least 2 years of experience in User Interface Framework and application development using Angular, RxJs, CSS/SCSS/SASS/LESS.Experience in a commercial software product development environmentKnowledge in OOADSoftware design and development experience with web-based user interfaces.Experience in web technology which include and not limited to REST, and web services.Designed and developed at least 1 Windows or Web application involving user requirement gathering, system architecture design, UI design, implementation, testing and delivery.LINUX and Windows operating systems development experienceContinuous integration tools e.g. Jenkins, Sonar, Team CityIn-depth knowledge of Angular, CSS/SCSS and development of HTML 5 user interfacesAble to work independently and also as a team.Able to travel in short notice for short durationSoftware User Interface developmentexperience using Angular, RxJS,CSS/SCSS/SASS/LESSGood understanding of AJAX and JavaScript Dom manipulation TechniquesExperience in developing responsive user interfaces with cross-browser compatibilityCreating custom, general use modules and components which extend the elements and modules of core AngularStrong experience with Code managementtools such as Git.DesirableDatabase design and ability to troubleshoot performance issues related to Server/Network or DatabaseFamiliar with testing tools like Katalon studioSolid understanding of web application performance, caching, user experience optimisation, CDNAbility to work in an Agile Team and follow the practices Interested candidates who wish to apply for the advertised position, please click on "Apply Now". Alternatively, you may email us an updated copy of your resume (Attn: CARH). We regret that only shortlisted candidates will be notified. Job Code: CARHEmail Address: EA License No.: 08C2893 Additional Information Senior Executive Qualification Bachelor's Degree, Post Graduate Diploma, Professional Degree Founded in 2007 in Singapore, Capita Pte Ltd is a premium recruitment expert and staffing provider for international companies in Singapore and across Asia. Encompassing local and international placements, contract and temporary staffing, outplacement as well as payroll services across all industry sectors, Capita's highly personalised service ensures that its clients find the right talent to meet their human resource needs. Capita's service offering is split into corporate and specialised divisions. While the corporate division comprises the business support and outsourcing practices that focus on permanent, contract and temporary positions, the specialised division has a focus on the engineering, banking and finance as well as technology industries. With more companies requiring candidates for specialist functions as well as talent with generalist capabilities in an increasingly competitive business environment, these divisions ensure that clients work with industry-focused consultants with specific expertise to match their talent management needs. In 2012, Capita expanded its footprint in Asia, opening an office in Kuala Lumpur, Malaysia to better serve regional clients. Capita has been recognised as one of the preferred HR Vendors of the Year for six consecutive years since 2010. In addition, we have also been honoured with the Enterprise 50 award in 2012 as well as the Recruitment Agency of the Year Silver Award (Asia Recruitment Awards, 2015). More information about Capita Pte Ltd is available at and Please visit for a copy of our Privacy Policy. If you wish to withdraw your consent, please drop us an email at "" to let us know. (NOTE: any resumes or job applications sent to this data protection mailbox will NOT be attended to as it is solely for the purposes of personal data protection related feedback.)
>

no -- Principals only. Recruiters, please don't contact this job advertiser.no -- Please, no phone calls about this job!no -- Reposting this message elsewhere is NOT OK.
Skills Responsibilities

Development of software application using .Net 3.5 / 4.0 / 4.5 and MVC Framework (ASP.Net, ASP.Net MVC and C#)
Work with different departments to create/enhance new features on the WinForm & Web Application
Support and debugging on WinForm & Web application issues
Gathering user requirements and translate into technical specification
Can-do and positive attitude


Requirements

Diploma / Degree in computer science/information technology or equivalent
At least 1 years of working experience in WinForm & Web Read more
Development
Experience in all phases of the SDLC
Understanding of object-oriented programming (OOP)
Web development experience using ASP.net MVC, HTML/HTML5, CSS, JavaScript, Bootstrap, JQuery & Web API
Knowledge of Microsoft SQL Server
Ability to work independently in a challenging environment
Experience in ERP, Retail & HR Domain Knowledge will be advantageous
Experience with cloud computing, especially AWS will be advantageous
Excellent command in speaking and writing in English
Skills