Sign in or register for a JobTech account.
Jobs that require

brand development

skill
Join one of the fastest-growing consumer-tech startups funded by Sequoia Capital

This position will have the opportunity to drive one of the most exciting local brands to become Southeast Asia's most loved direct-to-consumer brand. With the guidance and support of some of the most important investors in the world. As a Marketing Executive you will drive the development of the local Zenyum brand in Singapore and Malaysia.

The key responsibilities Read more
will be to support brand development campaign creation, create social media copy-writing and develop certain consumer contact point channels like brand partnerships or key opinion leaders.

You are a fit for this role, if you:

You are ambitious, hungry to learn and ready to work hardHave strong

previous internship experience

in fast-paced environments (startups, consulting, investment banking)

Study at a top-class university and are in your 4th Semester or above

Are performance-oriented, and optimize your approach for efficiency (know how to use Excel, PPT)

Understand that personal growth is a result of self-awareness and coachability and bring both to the table

Are a natural-born-communicator and genuinely enjoy interacting with people, convincing them of Zenyum's innovative approach

Good at negotiating and building relationships

Have at least 10 weeks spare time from May 2020 onwards (ready to join asap preferred)

Enjoy working in a rapidly growing team in one of Singapore's most dynamic environments

Your benefits upon joining include:

Execute your vision

for one of the most exciting direct-to-consumer brands in Asia for the markets of Singapore and Malaysia and influence the regional growth of the brand.

Learn through exposure working with a top-notch team coming from Zalora, RedMart, BCG, Google, Samsung, Unilever:Zenyum People

Join the diverse team of one of the

most ambitious and fastest-growing startups in Southeast Asia,

funded bySequoia Capital

Work with professionals not only in the Singapore headquarter but also collaborate with the teams in Thailand, Hong Kong, Indonesia, Vietnam, and Taiwan

Fast growth

and promotion prospects, in a highly successful and ambitious teamGrowth

Be rewarded with a highly

attractive package

(benefits and competitive salary)

About Zenyum

Zenyum is the newest innovation in dental care. We believe everyone deserves an affordable, confident smile. We provide 3D-printed Invisible Braces, produced under the highest quality standards, to the rising Asian middle class. Zenyum matches professional dentists with cutting-edge technology and offers our patients treatment at an unbeatable cost.

We are a team of experienced internet entrepreneurs and doctors, and are backed by some of the world's best venture capital, including Sequoia Capital India. We believe in rigorous processes and high accountability towards ourselves to deliver the highest quality standard for our patients. As of today, we are live in four markets and are expanding across Asia and India within the next months.

Become part of Asia's biggest success story in dental care.
Skills Who Are We? Mobikon is a leading AI-driven Consumer Engagement and Predictive Analytics SaaS platform to Engage Customers, Gain Insights, Predict Behaviours, and Increase Sales for the F&B industry. Its cloud-based platform is designed to simplify and streamline the CRM functions of running a successful restaurant by providing true closed loop, customer lifecycle marketing, off-line to online targeting and business intelligence.Mobikon started as a small team of 6 Read more
people and has since grown to a team of 150 people in 7 offices in Asia, Australia and America. Today, over 700 brands in nine countries use Mobikon's solutions to improve interaction with customers and boost revenues. Its proprietary platform has engaged over 12.3 million consumers in 9 countries and has powered more than 5 million in-store reviews.Who Are You? The Manager Customer Success of Mobikon team is the backbone of our CS team, as you will oversee and guide the work efforts we execute with our customers. The Manager leads the front lines of communication and relationships with clients and coordinates across internal team members in Support, Sales, Analytics, and Product Development. Ultimately, the Manager is responsible for driving high-quality work that produces insights and recommendations that tie to measurable client value. We're looking for a sharp marketing strategic mind, direct hands on experience managing clients, designing, running, and optimizing highly targeted campaigns on a daily basis with passion, strong communication and presentation skills. We know this is a client manager, data guru, and business analyst all in one package, and that you are ready to drive results. Our team needs you to have immense passion and experience with direct-targeted marketing and almost daily optimization. You must have deep understanding of the ins and out of our customer engagement platform, big data marketing cloud and marketing tools in the market.Position Overview:Our Customer Success team advises and guides existing and new customers, ensuring they launch Mobikon's Platform successfully, adopt it widely and are continually driving business value from Mobikon's Platform. A major area of responsibility for CSM's is helping customers drive usage, upsell new modules, create targeted campaigns on Social Media and work closely with management to maximizes adoption, ROI and Operational benefits.You Will Own:● Interface with Mid- Sr. level executives at our large and retail restaurant clients, providing tactical and strategic insights and support.● Analyze and interpret complex sets of data and information and turn them into actionable insights.● Ensure timely reviews with clients and ongoing c-level relationship with their business.● Present on behalf of Mobikon at client conventions, meetings and other conferences.● Digital marketing experience that demonstrates you're in depth understanding of online brand development, data analytics,​ Campaign Management​ and customer and email acquisition.● You've previously represented or successfully used marketing automation tools like Exact Target, Marketo, AgilOne, or other marketing cloud platforms.● You can demonstrate your ideas for guiding nationally recognized brands; build relationships and upsell Mobikon's product modules.● You're a self-starter who thrives on innovation and can fill in gaps where needed in a startup environment● You have the ability to steer people in the best direction using your excellent verbal and written communication and presentation skills.● Must possess a working knowledge of Social, Digital and Ad platforms such as Facebook, Google AdWords, DoubleClick.● Superior ability to display complex data and information in an easy-to-understand manner.● You are an Excel ninja and presentation and report guru.● Excellent communication (both verbal and written), interpersonal and managerial skills. You Have:● Bachelor's degree or equivalent.● MBA or Masters degree with equivalent direct experience is preferred.● 2-4 years of total experience● Experience leading restaurant and retail brands in marketing would be beneficial.● Experience in web technologies (e.g. HTML, CSS, JavaScript).● Working knowledge of email service providers (e.g. Exact Target, Adobe Campaign,● Mailchimp, Constant Contract).● Familiarity with digital and offline direct marketing techniques.● She/he should be willing to travel for providing training and also for deployment of our product at the customer outlets, mainly Malaysia, Thailand, Indonesia or any other place if required.● Candidates who require work passes need not apply. What We Offer: A fantastic opportunity to be part of a growing start-up, scaling in multiple countries. A chance to work with a passionate, driven and fun team. An incredible work environment - Fun, Casual and Fast-Paced.
Skills About EatsyWe're a team of technologist and hospitality crew who is here to transform the dining experience, bringing on a new era of how restaurants and diners interact to simplify and continuously enhance the end-to-end dining experience and restaurant – diner ecosystem. We are building a platform that empowers restaurants with everything they should know about every diner that ever walked through their door, via the predictive profiling Read more
capability of a diner-centric mobile ordering and payment app and a proprietary waiter's app that provides waiters with everything they need to know about each and every diner in the restaurant. Eatsy is launching within the next few months and we are seeking a highly intelligent, creative, keen eye to detail and hands-on Marketing Intern based in Singapore to support its various "go-to-market" strategies What you will be doingThis position is an exciting opportunity to be part of a fast-growing tech company. You will gain insight and great experience into an internet start-up, experience life as an entrepreneur and get involved in all aspects of the company's development. This is a great opportunity to learn on the job and gain exposure to a dynamic startup environment!If you are interested in brand development, digital marketing, social media, graphic design, or any other aspects of marketing, this position is perfect for you! Expect to work directly with the company founder and be immersed in the life of a startup, with full autonomy and freedomExciting projects you can work towards leading:Social media marketing – Create a strong brand image and build a growing fan-base on our Facebook and Instagram page. Work alongside our media agency partner to plan and execute campaigns, events and creative ideas to engage our followers. Run social media ads and create collaterals for social media.Content marketing – Work alongside our renowned Editor-in-chief to plan and strategize our content strategy, and learn how to write exciting and compelling blog posts.Mailing list and community engagement – Create beautiful mailing lists and grow our base of mailing list subscribers. Plan up interesting new ways to deliver valuable content to our subscribers to keep them happy and more familiar with the Eatsy brand.Graphic design, video and film creation – The creative bits. From designing beautiful collateral, creative gifs to piecing together infographics and videos.Event planning and execution – The autonomy to organize and launch events from scratch. From career-related events to fun get-togethers or workshops, we're giving you the freedom to propose ideas and grow your event from a concept to reality.The role is a lot of work, but very rewarding. You will be given a high degree of autonomy and responsibility. About youWe are looking for entrepreneurial people who are excited to be part of this dining transformation! Ability to think on your feet and have a penchant for marketing, technology, strategy, digital and social mediaHighly self-motivated and self-driven with the ability to learn fast and think on feetIf you love being challenged to resolve issues and think out of the box, we have the perfect opportunity for youA major plus, if familiar with Adobe Photoshop or Sketch and designFlexible working arrangement but must be able to commit full-time for 4-6 monthsPlease send your job application to including your CV and answering the following question:
What makes you suitable for this position?
Skills THE ROLE

We are looking for a social media executive to join our in-house content team. The person we are looking for should be passionate about digital media and always strive to produce high quality, data-driven content. This role will be reporting to the Content Strategy Manager.

YOUR TASK

Your day-to-day will be to work on content for our digital channels, from brief to execution.

Provide support to the team's copywriter and Read more
other content team members across all content channels.

Work with the team to understand the brief, target audience, customer insights and experiences to ensure delivery of innovative and relevant creative messaging.

You should enjoy taking ownership of your work and ideas, along with sharing these with the broader marketing team.

Leverage learnings to ensure copy and creative is optimised for performance.

Collaborate on ideas and creative inspiration with other creative team members.

Generate original ideas and messaging concepts for campaigns alongside the team.

Develop and implement social media guidelines.

BACKGROUND

Bachelor's degree in English, Journalism, Public Relations or related communications field.

Minimum 1 year of experience in social media (agency experience preferred).

Ability to create and manage best in class, data-driven social media content.

Outstanding command of the English language and interest in Singapore personal finance market.

Creative thinker who can translate strategic and marketing objectives into copy.

Obsession with pop culture and current user trends, including up and coming social media channels.

Fluency in web analytics tools (Google Analytics), social media marketing applications and social media monitoring.

Confident in creating copy for different marketing channels and strong interest in brand development.

Experience with email marketing would be a plus.

KEY SKILLS

Creative thinker who can translate strategic and marketing objectives into copy.

Be patient, empathetic, and customer-obsessed: We're happy only when our customers are happy.

A relentless sense of responsibility and ownership in problem-solving.

The ability to adapt quickly to the fast-paced start-up environment, to process new information on the go and a willingness to embrace change.

Self-motivated, proactive team player with innovative ideas to inspire customer loyalty and adoption.

Incredible people skills. Work collaboratively within a team, working well under pressure

What can you expect from us?

Join a purpose-driven organisation : Join us in our mission of empowering people to build healthier financial lives by putting our users and transparency first.

Work with a diverse, collaborative team : Our team of 250+ spans 6 markets is made up of talented individuals from diverse backgrounds both professionally and culturally. Join a team that acts like owners and wins together.

Grow with a fast-moving fintech start-up : Launched in 2014 and now reaching over 80 million users in Asia Pacific, we move fast and set the highest standards. We are committed to supporting our team members develop personally and professionally as the organisation grows. CompareAsiaGroup has raised over US$100 million from investors - including a recent strategic investment from Experian which will accelerate CompareAsiaGroup's delivery of innovative customer solutions

EEO Statement

CompareAsiaGroup is an equal opportunity employer. We value, support and respect all individuals and is committed to maintaining an inclusive and diverse working environment. Decisions in hiring are based on business needs, requirements of the job and individual qualifications and shall not be influenced by any consideration of race, ethnic or national origin, religion, sex (including gender identity and/or expression), age, sexual orientation, marital status, parental status, disability, genetic information, political affiliation or other applicable legally protected characteristics
Skills - Roles & Responsibilities : Brand Strategy & Management
• Co-lead the cross-functional IM Brand Team, together with the Medical Lead, aligning brand planning and priorities, increasing collaboration and opportunities for support to the regional business
• Role model implementation of the new Marketing Operating Model, driving horizontal/vertical/virtual collaboration, sharing best practice across the business to sustainably grow functional effectiveness, ensuring strong linkages with the Major Markets Commercial Directors and Read more
the Area TA Leads
• Lead the cross-functional co-creation of the rolling 3-year (medium term) Brand Launch Plan, making recommendations around investment & divestment opportunities and Launch Performance Excellence
• As the key brand expert, drive brand development and implementation across IM, using the wide and full range of channels needed to ensure the strategic Brand Plan maximises regional market share and revenue growth, with optimised levels of investment
• Lead the co-creation of IM multi-channel materials/programmes with the Affiliates and Digital Channel Experts, partnering with the Digital team to build and deploy an effective digital engagement strategy for the brand that is fit-for-purpose across all Affiliates
• Shape, maintain and update brand profiles with respect to the vision, positioning, messaging, promise and differentiating advantages, to maximise sales potential whilst driving strategic alignment
• Embed the Market Access strategy within the Brand Plan and partner with the Market Access team to support Affiliate needs in the short and medium term, supporting the value proposition for the brand
• Work collaboratively with Major Markets Brand Managers and Area TA Leads to develop recommendations for brand budget allocation
• Co-create Brand KPIs with the IM TA Lead, ensuring these are aligned with other brands in the portfolio whilst addressing the specific needs of the product
• Work closely with Medical to manage the relationship with KEEs (Key External Experts) and KOLs (Key Opinion Leaders), developing insights and services through effective engagement with key stakeholders
• Liaise with the Government Affairs, Policy and Corporate Communications teams to understand the strategic environment and ensure its incorporation within Brand Plans
• Work closely with the Operational Excellence teams, Area TA Leads and major markets' Brand Managers to generate deep customer insights that are patient-focused and reflected in the developed Brand Plans
• Build close links with the Global Brand Team, representing IM brand expectations to the Global Product Strategy teams and ensuring IM consistency with the global strategy
• Drive a culture of Ethics and Compliance, applying Integrity in Action, proactively addressing non-compliance
• Identify ground-breaking, collaborative opportunities to drive innovation in brand direction
• Partner with the Market Research Specialists to create insight from customers (patients, payers, HCPs), ensuring constant insight flow to/from the Affiliates and continuously build upon to create competitive advantage
• Work collaboratively with medical and other key stakeholders to co-create the Patient Advocacy and Communication Strategies, for inclusion in the Brand Plan
Skills - Roles & Responsibilities : Are you ready to lead a team of highly talented creative problem solvers in a regional creative leadership role across SEA?
Cowan
Creative Director, SEA
(Singapore-based, leading Singapore and Vietnam studios)
About Cowan:
We are creative problem solvers who combine strategy, innovation & design to help brands reimagine their future.
Constantly evolving and consumer obsessed, Cowan develops a brand's Hard Working AssetsTM and explode them across every touch point. Read more
Hard Working AssetsTM disrupt consumer journeys and deliver real brand growth with brand experiences that get noticed, liked & chosen.
With nearly 35 years of experience, we are Asia-Pacific branding pioneers with long-term client partnerships across our studios in Melbourne, Sydney, Shanghai, Beijing, Singapore, London, and Vietnam.
About the you and the role:
Are you a creative problem solver? Are you naturally curious? Do you lean into complex brand and creative challenges? Are you excited to innovate and design the new future of consumer branding through strategic creative expression brand experience, brand visual identity and packaging design?
If you ready to take on a bnew challenge in leading a regional team of dynamic, creative and strategic professionals across Singapore and Vietnam to craft breakthrough creative solutions, this could be your perfect role.
Once here, you will:
- Lead the Singapore and Vietnam creative offer for our consumer brand clients – covering our clients across Singapore, Vietnam, Indonesia, Malaysia, Vietnam, Japan.
- Be a creative problem solver. look to crack big ideas and bring a fresh and surprising yet informed thinking to the Cowan creative product across brand VI systems, packaging design, brand creation, brand digital expression, retail and more.
- Partner with the SEA Managing Director to build Cowan client superfans, by delivering outstanding brand experiences that make a real difference in the world of consumer branding and for our clients' businesses. Personally lead our most important client relationships creatively.
- Cultivate an entrepreneurial mindset and lead by example, supporting a positive, can-do culture by stepping in and rolling-up your sleeves when needed and stepping back to let others lead and grow when appropriate.
- Help those around you imagine inspired possibilities and guide them to expertly craft creative solutions. Strive to evolve and build talent capability across both offices to create an environment of both exceptionally high creative standards as well as continuous creative progress. Simultaneously, seek to innovate creatively - bringing new thinking, trends, technologies and tools to Cowan to be at minimum in line with our evolving industry environment, ideally one-step ahead.
The basics:
- You will be a creative talent with a minimum of +10 years experience in consumer branding and / or design, ideally with experience across multiple creative lanes, e.g. branding, packaging, advertising, digital, in a boutique creative environment.
- You will have proven creative leadership success from previous roles as well as the necessary commercial mindset to steer strategic, creative client outcomes.
- You will have a clear and demonstrated ability to inspire thinking, teams and clients in multi-cultural environments – navigating the cultural complexities that bring a healthy tension and yield a productive creative environment where ideas flourish.
How to apply
· Include a succinct (2 - 3 pages) resume and a pdf of your portfolio (or a link to your web portfolio).
· Include a 1-page cover letter that clearly highlights your experience and achievements relevant to this role.
Please be aware that incomplete or partial applications will not be considered. We are only able to review applications that fully meet the requirements listed above.
Please submit your application (CV, portfolio and cover letter) to hr@cowan.com.
Skills About the Position
Marketing Communications Lead, West,MNC, up to 8500 monthly,career progression Talent Finest Business Management Pte Ltd Central Posted on 9-May-20 Marketing Communications Lead, West,MNC, up to 8500 monthly,career progression Talent Finest Business Management Pte Ltd Job Description • In conjunction with the Regional Marketing and Sales Management, provide short and longer term objectives for marcomms for the region as well as execute marketing communications plan and promotional Read more
media/designs• Event Management - successful planning execution and measurement of internal and external events to deliver the agreed objectives.• Provide innovative marketing collateral and sales tools to support new product launches, and existing product promotions, in the development of effective campaigns to an external audience.• Analyse gaps in performance against marketing communications objectives, explore best practice in communications and use insights to deliver new and existing communication channels for the development of effective communication contacts both internally and externally.• Coordinate business activity and content on selected external databases, directories and third party websites, as agreed with Marketing Management.• Increase the profile of the company's market and technical expertise in its chosen industries by developing and implementing effective publicity and PR campaigns. Serve as a point of contact for external PR/media contacts.• Measure success of marcomms activities and track conversion to sales.,• Supervise the marketing communications direct reports, coordinate work assignments and coach the professional development of team members. Requirement: • Knowledge of digital marketing, communications strategies, design briefs, brand development would be preferred• Knowledge of the drivers of and potential developments within B2B & "consumer" focused marketing, of website based developments and ability to navigate and perform edits of on-line systems• Experience of the organisation of large and complex marketing events and conferences• Ability to develop tactical solutions to technical/market issues and opportunities, to extract and summarise key points from complex technical and marketing information• Copywriting and copy editing send your resume to : CC Additional Information Senior Executive Qualification Bachelor's Degree, Post Graduate Diploma, Professional Degree, Master's Degree, Doctorate (PhD) Talent Finest Business Management Pte Ltd Aim to help Hiring's recruiting issues and candidate's employment matters. We pledge to our clients and candidates that we will deliver quality service. Our Mission: "We Craft The Future Together" Talent Finest's dedication to always exceed client satisfaction is fueled by our motto to craft the future together with both our clients and candidates. We aim to constantly provide excellent service by identifying only the best management talent for our clients as well as understanding candidates' needs to ensure the achievement of mutually-beneficial goals for both our clients and candidates Our Vision: Talent Finest aspires to rise as one of Asia's top strategic partners in executive search and selection, and the preferred workforce management solutions provider across Asia, to help drive and achieve accelerated business results. Integrity: Talent Finest is committed to providing the highest quality services by building an environment of respect, and maintaining professionalism and diligence. We make sure that we are able to contribute effectively and create a significant impact to all our clients and candidates. Innovation: Talent Finest encourage its consultants to constantly develop their knowledge and skills, encompassing a wide spectrum of industries to stay ahead and identify candidates with precision while maintaining a comprehensive and consultative approach to talent innovation. Dedication: Talent Finest is dedicated to delivering results to all clients by excellently identifying the best qualified professionals that suit an organization's goals and needs.
>

no -- Principals only. Recruiters, please don't contact this job advertiser.no -- Please, no phone calls about this job!no -- Reposting this message elsewhere is NOT OK.
Skills About Supernova's Internal EngineTogether we create Superstars! Our three company pillars are guided by this motto: Our product and brands are of the highest quality and within the top five in their category; our customers are the focus of our actions and their lives improve with our products; our talent and employees grow and develop within Supernova.This means that investing in hiring, developing and retaining the brightest minds Read more
in the world is a top priority. Living our core values of #MakeAnImpact, #TalkAboutIt, #SeekNewOpportunities, #DelightAndSurprise and #MoveForwardTogether creates a unique culture across five different time zones and allows us to realise the enormous potential of this exciting industry. If you're an ambitious, smart, natural collaborator who likes taking risks, influencing, and innovating in a challenging hyper-growth environment, we'd love to talk to you about joining our team.About Supernova's Internship ProgrammeAt Supernova, we believe in dreaming big and finding the most innovative ways to turn those dreams into reality. We encourage constant ideation (even whacky ones!) of fresh and industry-challenging campaigns to create the next leading products that will shake the world of beauty, wellness and fitness. As part of Supernova's Internship Programme, you'll get to work directly with leading creatives to develop and execute exciting projects for award-winning brands that reach over 7 million people across the globe daily. You'd also have the chance to establish and build new relationships and processes to influence a young and revolutionary global company. If you're an ambitious, smart, adaptable and a natural collaborator who is hungry to learn and likes taking risks, influencing, and innovating in a challenging hyper-growth environment, then we'd love to have you on board!*Please note that this internship lasts 6 months, and would require all candidates to commit to the full duration of this period.All interested candidates should also have the right to work in the countries that they apply for. Additional expenses including visas will not be provided.About Coco & EveCoco & Eve is a fast growing digital native beauty company. We are young and ambitious, with our eyes focussed on becoming the most exciting Beauty brand on social media. In just 12 months we have grown our cult brand into a market leader in over 50 countries around the world. An exciting future lies ahead as we begin to expand our unique product offerings and begin to grow our digital and retail impact.About the JobOne thing's for sure - we won't be asking you to do coffee runs (we have our own Nespresso machine, oops!). Jokes aside, our Marketing Internship is chocked full of excitement. You'll be assisting in the handling of the in and outs of our Coco & Eve brand in some of our key markets. We need someone who is bursting at the seams with creativity... Someone who is able to think on their feet… Someone who enjoys taking charge of their own work and doesn't require too much hand-holding… And we hope that special someone is YOU!This internship will be based in the headquarters of Supernova, the sunny island of Singapore! ResponsibilitiesWe're developing our presence in GERMANY and are looking for a Superstar Intern to help us roll out the go-to-market plans. Some of your responsibilities will consist of:Assist the Head of Brand in campaigns and brand development Write creative and engaging copies in the respective languages across email, digital, social, web and other channels Collaborate with designers to produce content that is effective and on brand for the target audienceGenerate new marketing & campaign ideasManage country budgets for marketing campaigns and local brand activationsAssist with shooting content for social and paid marketingWork with cross-functional teams to develop and execute campaignsWork on the development of a content strategy including a blogAssist with website optimisation initiatives for your marketConduct research on competitors Your ProfileCreative flair, sense of style and a great understanding of Social MediaEffectively bilingual with an excellent command of English and German is compulsoryAbility to think outside the boxHave a keen eye for designProactive, able to work independently in a deadline-driven environmentHungry to learn and growStrong marketing sense, with an ability to analyse and translate results into creative ideasMeticulous and organisedAble to commit for at least 6 months, 5 days a weekIn the final year of your Bachelors or Masters education, or have just graduatedIn return you will get:In-depth understanding of how world-class e-commerce brands workInvaluable social media marketing experienceFreedom to execute own ideasVast exposure to the various aspects of digital marketing on a global scaleThis position is available immediately. All applications will be treated confidentially.Only successful candidates will be contacted.
Skills
- Roles & Responsibilities : Job Description
Reporting to the Marketing Manager, this position is responsible for supporting SEACAD Technologies' business unit to drive growth and brand presence in Singapore. This position will assist all trade & digital marketing efforts to facilitate market expansion and channel growth through driving effective brand strategies.

Marketing responsibilities (50%)
• As marketing executive, you will be responsible for developing, driving and implementing marketing activity for Read more
selected products.
• Developing and overseeing the marketing plan for specific channels within the organization.
• Implementing channel campaigns in order to expand market share and pursue aggressive growth targets.
• Working closely with all aspects of the business to gather product and channel insights.
• Working closely to the product and corporate marketing teams you will support brand development and experiential activities.

Digital Marketing responsibilities (50%)
• Responsible in managing all social media channels and day to day activities which includes developing relevant content topics to reach the company's target audiences
• Design, build and maintain our social media presence with our third party vendor
• Measure and report performance of all digital marketing campaigns, and assess against goals (ROI & KPIs)
• Prepare creative content on a weekly basis
• Design and develop cohesive marketing campaigns on the following platforms:
Google Adwords, EDM, Facebook, Instagram, Twitter, Youtube

Skills & Qualifications
• 2 – 5 years of experience in marketing or similar role
• Diploma/Degree in Marketing, Digital marketing, Media communications or any related field
• Passion for digital marketing and social media with a knowledge of social media networks and platforms
• Possess strong attention to details and good interpersonal skills Creative thinking in digital marketing ideas.
• Independent and positive work attitude, able to work in fast paced environment
• knowledge of design tools like Adobe Illustrator, Photoshop
Skills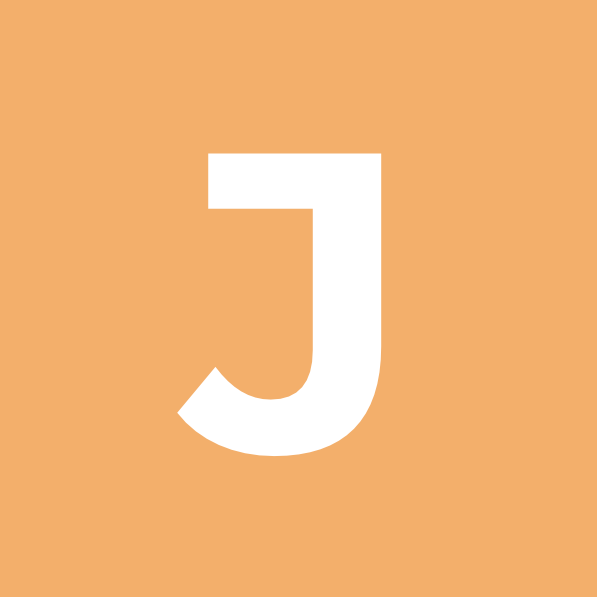 - Roles & Responsibilities : Position Description (part-time/flexible working arrangement):
Working with the JOG Team, the Distribution Manager-Partner is to engage in the following activities in Singapore as part of JOG's Southeast Asia ("SEA") business:

Ongoing Sales and Brand Development ("S&BD") work, in accordance with JOG guidelines and SOP – identify, develop and establish new POS accounts primarily within Singapore at the onset, with SEA (ex-Singapore) locales a possible development Read more
subsequently, with mutually agreeable plans.
Maintain cordial and commercial relations with current and potential POS, in order to enable and improve sales generation and satisfaction levels of customers and clients.
With relevant documentation, templates, databases, files and guidelines, maintain concise and updated stock and inventory lists, contact databases, product catalogues, sales and promotional materials, marketing campaign (digital, physical or otherwise) plans, and any other relevant articles.
Development of third party buyer and/or merchandising business by finding suitable partners.
Planning and participating in and/or hosting and/or sponsoring suitable events to increase brand exposure and awareness among the relevant market segments.
Planning and executing promotional and marketing events including private sales, events, sponsorship, online sales, among others, in order to generate sales and/or brand exposure and awareness in the relevant markets.
Support in any necessary operational and logistical work that may involve stock-taking, sorting and ensuring timely delivery of stock, orders, any relevant items and/or samples.

Note: compensation includes a base monthly transport allowance (reimbursed) with variable payout based on KPIs.

About JOG Swimwear:
Founded by French national synchronised swimming champion Jessica Othnin-Girard in 2008, JOG is a French swimwear brand that has grown from 10 point-of-sales ("POS") in 2014 to over 100 today across three main geographical areas: Europe, Greater China and Southeast Asia ("SEA"). JOG designs, manufactures and sells swimwear, beachwear and related accessories for men, women and children with bold, chic and elegant features. The team behind it is is energetic, dynamic, and ambitious in seeking to create a global luxury brand.
Skills