Sign in or register for a JobTech account.
Jobs that require

brand management

skill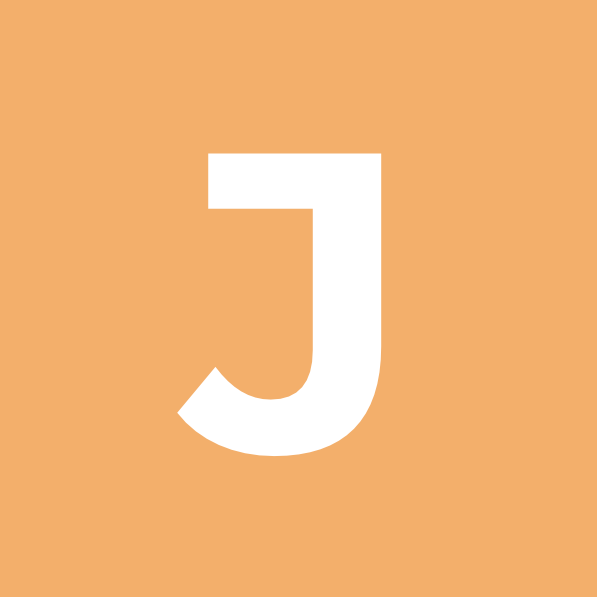 Job Title:

HR Assistant

Industry:

Construction/Landscaping

Salary:

SGD 2,200 - 2,400

Location:

North West, Singapore

Job Type:

PERMANENT (FULLTIME)

About Company:

Our client a well-known and respected Turnkey Design & Build specialist in the industry. An integrated spatial-design practice, with more than 25 years of experience in: Branding and Marketing Activities, Commercial and Retail Spaces, Large Scale Exhibitions and Events

Job Description:

Key responsibilities and accountabilities:

Ensure activities meet with and integrate with organizational requirements for quality management, health and safety, legal Read more
stipulations, environmental policies and general duty of care

Prepares payroll, reviews payroll report and prepares appropriate notification to the employees and managers

Verification of related insurance, licenses and certifications. Ensures proper action is taken with regard to employees who have an expired work pass, license, certification or registration. Ensures all insurance policies and memberships are updated.

Coordinates requests relative to the employee special expense policy (funerals, hospitalizations, retirements, etc.)

Full spectrum of HR function including staff benefits & Payroll administration.

Manage work passes which include application, renewal & cancellation.

Coordinate, monitor and schedule for Annual Performance Review.

Review HR policies and processes and ensure compliance to statutory requirement.

Prepare monthly and quarterly HR reports.

Prepare and submit income tax submission for whole company.

Maintain and update staff details and information to HR software.

Performs other duties and responsibilities as assigned.

Extensive ability to work in a mature, constructive manner. Possess the ability to exercise good judgment and to accept responsibilities as well as to organize and prioritize them.

Job Requirements:

Diploma/Degree in Business Commerce/ Human Resources

At least 1-2 years of relevant HR experiences in an industrial work environment / construction / manufacturing industries.

Experience in payroll management, employees' income tax submission, CPF submission and application for foreign work passes.

Competent in Singapore Employment Act / CPF Act.

Effectively bilingual (English / Mandarin) and possess excellent communication skills in both spoken and written to liaise with Mandarin speaking employees.

Competent in MS office / presentation

Ability to handle confidential information professionally and discreetly.

Strong interpersonal skills with mature disposition.

Start work immediately preferred

Interested applicants are invited to submit their resume via clicking the apply button.

JointHire Singapore Pte Ltd.(EA Personal No.:

17C8920)

Moses Wong (Registration No.:

R1333128)

Key responsibilities and accountabilities: - Ensure activities meet with and integrate with organizational requirements for quality management, health and safety, legal stipulations, environmental policies and general duty of care
Skills
You will be working closely with all the members of the team

You will be responsible for facilitating basic account service requirements

You will assist in local insight generation and pitch development

Media relations

Liaison with media;

Update & maintenance of media database

Media clippings& analysis

Press releases/media invites

Event management

Brainstorming of creative ideas;

Assist in organizing events, press conferences & product launches

Liaison with 3rd party suppliers which include hotels/restaurants, courier services, premium suppliers, etc

Research & analysis Read more
reports

Job Requirements

Applicants with mass communications background (PR, Branding, Digital, Event Activation)

Ability to work in a fast-paced environment

Exercises sound judgment in establishing priorities and meeting deadlines

Manages time efficiently and is able to handle multiple tasks at the same time

Has a sense of urgency – demonstrates ability to get things done

Strong attention to detail/follow through

Exhibits positive attitude and works well under pressure

Self-starter who is able to work with minimum supervision but at the same time is a team-player

Good command of English (spoken & written)

Good communications skills

Technology literacy

The internship aims to offer practical working experience in the day-to-day management of existing accounts and development of new business.

Assistance in the compilation of media coverage reports with PR value calculation and analysis

Collation of relevant industry news, trends and insights for each client

Assistance with research and idea generation to match existing or potential client needs

Maintenance of the master media contact list

Handling of general enquiries

Onsite support at client events

Simple copy writing, transcript writing from audio files, translation (if bilingual)

Application Instructions

Please apply for this position by submitting your text CV using InternSG.

Kindly note that only shortlisted candidates will be notified.
Skills

Content development - write media communications, including but not limited to press releases, speeches and marketing collaterals

Corporate Brand Management - Oversee corporate branding on all platforms including digital media and ensure accurate representation of corporate identity across the group's activities /initiatives

Manager corporate website and ensure accurate and timely updates in terms of design and contents. Source and recommend corporate gifts and premiums that commensurate with corporate image

New media Read more
- Responsible for elements of the Group's social media landscape including wechat, website, discussion forum and community

Project and Event management

Support and manage corporate events and exhibitions/tradeshows including planning, venue sourcing/recommendation, supervising outside suppliers, and managing myriad details during and after the event

Requirements:

Pursuing a degree or diploma in Mass Communication, Digital Communications, Public Relations, Marketing or equivalent

Proficient in speech / content / news / corporate writing, events management, corporate visual identity, change management

Experience in Web Content Management; Internet and Social Media savvy

Resourceful and able to problem-solve and has good project management skills

Job Type: Internship

Salary: $800.00 to $1,500.00 /month
Skills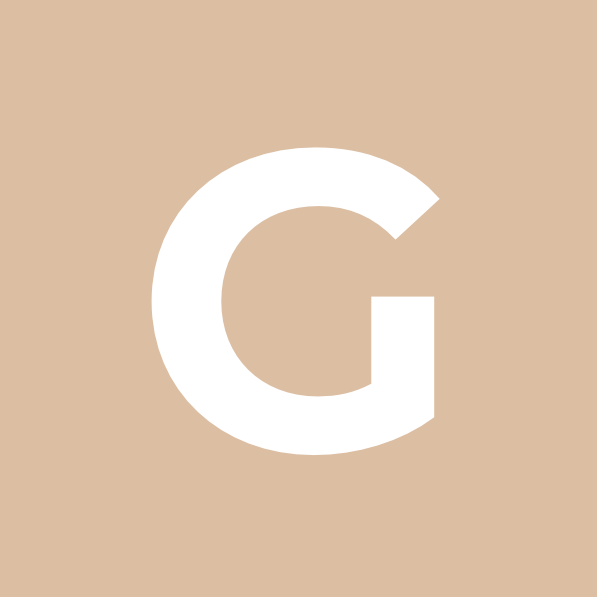 Job details

Responsibilities:

Creates, actualizes and manages marketing communications strategies and initiatives to increase outreach as well as brand and product awareness to drive business opportunities and stimulate sales for the organization

Develop messaging / write-ups for internal and external communications, including announcements, case studies, interview Q&As, press kits, pitches and responses etc

Develop and maintain Organization's image and position and ensure brand consistency across all campaigns and platforms

Liaise and build rapport Read more
with related media to garner positive editorial coverage

Maintain Media List and explore potential opportunities with Media and Partners to increase outreach to further promote B2B and B2C branding

Develop content and manage company website and social media

Manage and track Website and Media Coverage of Organization and competitors to track effectiveness and strategize improvements of executed campaigns

Conduct research on industry developments and competitors

Undertake ad-hoc duties as assigned from time to time

Execute market and media research and analyze findings

Requirements:

Min. Degree in Mass Communications or any Marketing/Business Field

Min. 3 years experience, preferably in the IT or any Hi-Tech Industry

Min. 2 years of relevant experience in Corporate Communications or Public Relations

Is a gamer at heart

Able to work in a multi-national/cross-functional team

Able to work with stakeholders around the world (Japan/US/ASEAN)

Required qualifications

Degree
Skills About Us:

Want to join a company on the cutting edge of technology and travel? Want to be part of a fantastic and fun company that's revolutionizing the online travel advertising space?

Built on a decade of expertise analyzing the complete traveler path to purchase, Sojern drives travelers from dream to destination. The company delivered $13B in bookings for its clients to date by activating multi-channel branding and performance solutions Read more
on the Sojern Traveler Platform.

Recognized on the Top Company Cultures list by Entrepreneur Magazine, Sojern is headquartered in San Francisco, with teams based in Dubai, Dublin, Hong Kong, London, Mexico City, New York, Omaha, Paris, Singapore, Sydney, and Istanbul.

The Team:

The Customer Success team identifies and understands our customers' unique needs. We provide tailored solutions using data driven recommendations to help our customers achieve their business goals. As the face of Sojern, the team aspires to cultivate long lasting partnerships and celebrate our customers' successes.

The Role:

The Sojern SMB team in APAC are seeking a Senior Customer Success Manager to join our growing multicultural team. This role will have dual responsibilities as both a player and coach. Responsibilities include managing some key strategic accounts while being a mentor to other Customer Success Manager.

This role requires strong focus on delivering world-class service to our Sojern Customers and constantly thinking of new ways we can add value whether it be in our products, support or engagement activities.

To succeed in this role, you must work well with people, be comfortable developing new processes and making data-driven decisions, have experience in managing and growing a team, and have an aptitude for learning!

Primary Responsibilities:

Manage all aspects of campaign execution from onboarding to post-launch

Analyze and interpret performance data to provide campaign recommendations, upsell/cross-sell opportunities, and new ideas and concepts that meet customer goals

Provide campaign strategies and brainstorm new ideas and concepts to wow potential clients and grow current clients.

Make recommendations for campaign improvement to sales and clients, including providing feedback on creatives

Drive overall customer product adoption and education, advocate for customers' success, and mitigate risk of customer churn

Resolve customer and operational problems during campaigns, providing general technical support on products

Provide high-quality service and achieve customer satisfaction

Attend client meetings and prepare and deliver presentations to clients directly

Demonstrates excellent customer communication skills via phone, email, web conferencing and in person which results in a high level of customer satisfaction (measured by NPS and CSAT scores) individually and at the team level

Partner with internal teams on a day to day basis on creating, executing, and developing trainings, on boarding, communication, and daily operational processes both on an individual and team level

Monitor and adjust team workflows as necessary to support the client

What you bring to the table:

Great with people ability to work comfortably with many internal and external teams

Minimum 4 years industry or job related

Partner and communicates with Customer Success managers globally to ensure a consistent and stellar customer experience.

Have strong commercial awareness, with an ability to re-sell and up-sell Sojern's value propositions. KPI driven.

Fluency in English and Bahasa Indonesia

Ability to manage the challenges of juggling multiple accounts whilst providing excellent proactive client service

Strong ability to identify key results and critical solutions that support campaign & business objectives to produce successful campaigns

Strong analytical abilities and experience in data-driven decision making

Strong self-management skills and a sense of urgency

Digital Marketing experience with either Programmatic Media, Facebook or Search. Meta experience a plus

Great time management and organizational skills

Experience in working with high-value client and Hotel chains

Experience in Hospitality Industry a plus

Experience in Excel and Powerpoint

Excellent written and verbal communication skills

Perks:

Culture: Strong core business values, focus on teamwork, vibrant, social and fun environment

Snacks: Variety of snacks in office

Opportunities: Be part of a growing team with training and support to help you grow

Give Back: We give 40 hours a year to volunteer and organize office volunteer programs with local organizations

Competitive Localized Benefits

Ownership: Lead creative and challenging projects

IATA travel discount

Time Off: 20 vacation days per annum

At Sojern, we value diversity and always treat all employees and job applicants based on merit, qualifications, competence, and talent. We do not discriminate on the basis of race, religion, colour, national origin, gender, sexual orientation, age, marital status, veteran status, or disability status.

]]>
Skills

</p>

Job Description

OBJECTIVES :

Develop and deliver commercial excellence, launch readiness and market preparation to exceed revenue & profit objectives for Takeda's vaccine products in the APAC area

Implement & optimize programs and processes requiring strong leadership and management capability, and to work with LOC / area / regional & global leadership teams to drive excellence across the various commercial organization

Adherence to Takeda corporate governance and industry code of conduct; alignment Read more
with the values and vision of Takeda; ensuring all programs are compliant with Takeda business practices

ACCOUNTABILITIES :

Ensure that the vaccine product is properly weighted versus the other Takeda products within each portfolio of promoted products. Champion the vaccine brand within the LOC to ensure management buy-in and act as the liaison between the LOC Cross-functional teams with the Vaccine Regional Leadership Team

Lead the successful implementation of pre-launch & launch initiatives for Takeda vaccine in line with the Takeda launch readiness process and ensure LOC readiness

Manage brand/disease communication plans at the area-level and support the countries in their PR plans

Provide strategic marketing support to the LOC teams to improve the implementation of vaccine brand strategy and drive operational excellence

Implement the APAC vaccine commercial strategy, support goals & objectives and interface with various stakeholders

Challenge team to ensure high quality Brand Plans are prepared and executed according to plan

Conduct portfolio optimisation activities with other therapy areas within LOC to ensure the right commercial resource allocation

Select and manage external agencies in the creation & development of tactical support materials for the respective LOCs

Ensure LOC BU Leads address brand issues and execute the action plan required

Provide leadership and direction through managers to execute functional business plans and lead the development and implementation of the APAC Area vaccine commercial strategy

Build the marketing capabilities and talent with Asia Pacific to be an effective commercial and customer-focused vaccine team

Prepare and monitor functional budget for all initiatives related to the brand

EDUCATION, EXPERIENCE, SKILLS :

Requires extensive marketing experience (10-15 years) including digital strategy experience and substantial managerial experience in diverse roles including FMCG

MBA or Degree in Biology, Chemistry, or related science preferred

Experience in APAC countries & vaccine launches, comprehensive understanding of pharmaceutical industry and vaccines market dynamics required

Ability to work with complex scientific information in conjunction with internal colleagues as well as external key opinion leaders

The ability to lead and significantly contribute to cross-functional teams across geographies by building collaboration and alignment, motivating and empowering others to maximize milestone achievements

Excellent presentation, analytical and communication skills (both written and oral)

Capable of taking a position of facilitation or leadership in team or project settings

Ability to create clear, compelling vision and business strategies that guide sound program development and significantly advance the financial health, growth and competitive advantage

TRAVEL REQUIREMENTS :

Willingness to travel to various sites for meetings, site visits

Locations

Singapore, Singapore

Worker Type

Employee

Worker Sub-Type

Regular

Time Type

Full time
Skills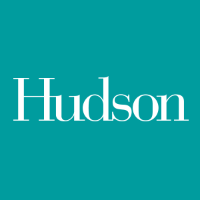 Brand Manager - FMCG MNC

Company Description

My client is a market leader in many of their stable and highly visible brands in FMCG industry. They currently seek a

Brand Manager

who will help them grow the portfolio by developing and driving effective marketing strategies for the assigned category.

Role

You will be responsible for planning and driving marketing and trade marketing activities sales for multi-channels. You will manage the marketing budget and accountable Read more
for the market share gains of the brand. You will also adapt and implement brand communication & pricing strategy and manage promotions and events in accordance with the marketing calendar. In addition, you will be part in development of new channels and category for the brand. Lastly, interface with the regional team, support channel activations, and analyze brand performance.

Key Requirements

You must possess at least a

Degree in Business or any relevant discipline with a minimum of 3 years in Brand Management within FMCG industry.

Candidates with agency background and has worked with FMCG brands are also considered. Result oriented with strong marketing foundation and good analytical skills. They need a proactive, resilient, team player with strong interpersonal and communication skills

To submit your application, please apply online using the appropriate link below or email your CV in Microsoft Word format to

sara.ungos@hudson.com

quoting the Job title in the subject line.

We appreciate your interest in the above-mentioned position, however, due to overwhelming response, only shortlisted candidates will be contacted.

Ungos, Zsaradeen

EA Personnel Registration ID: R1435542

Hudson Global Resources (Singapore) Pte Ltd EA Licence: 18S9265
Skills Responsibilities

Manage strategies for products to strengthen damands and carry out product line

Responsible to conceptualise and launch new products

Plan all campaigns and promotional activites

Conduct product and merchandising training to all channel/ chain personnel

Projecting sales budget and forecast for product portfolio management

Perform analysis for respective business units

Requirements

Degree in marketing or equivalent

Min 3-5 years in brand management

Experience in launching new products

Experience in FMCG industry

Location:

West

Transportation provided or state the nearest mrt stations

5 Read more
working days, Mon – Fri /

Salary range :

$3500 – $5K ( there are 2 vacancies: 1 Brand Executive and 1 Asst. Brand Manager)

SGX Listed

Competitive remuneration package will be offered to the shortlisted candidate.

Interested candidates, please send your updated CV in MS Words format stating your last drawn salary, expected salary, notice period and reason for leaving last / past employment(s) and email to recruit21@caed.com.sg for priority processing.

Attn:

Jace Tay (Registration No.: R1331152)
Skills
Responsibilities:

As a member of HDB's Corporate Communications Group, you will be part of a dynamic team responsible for the development and implementation of communications strategies to promote understanding of HDB's policies and programmes.

Depending on your experience and suitability, you will be involved in one or more of the following:

Engagement of both internal and external stakeholders in planning and executing communications plans

Media engagement for publicity of HDB's programmes and Read more
initiatives

Development of corporate branding initiatives, and creation of publicity and marketing content

Development and management of HDB's website and social media platforms

Requirements:

You should possess an excellent command of English and strong interpersonal skills. You should also have a keen interest in current affairs and thrive in a fast-paced environment. Prior experience in communications, journalism, design, or a related field will be a strong advantage.

Only shortlisted candidates will be notified.
Skills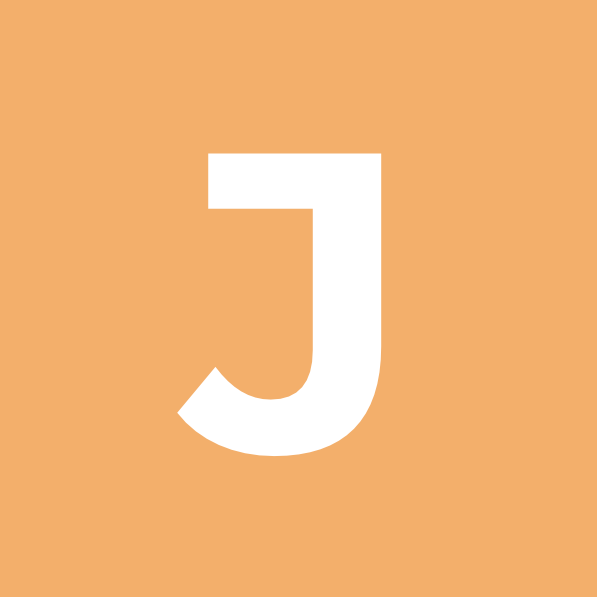 Job Title:

HR AssistantIndustry: Construction/LandscapingSalary: SGD 2200 - 2400Location: North West, SingaporeAbout Company: Our client a well-known and respected Turnkey Design & Build specialist in the industry. An integrated spatial-design practice, with more than 25 years of experience in: Branding and Marketing Activities, Commercial and Retail Spaces, Large Scale Exhibitions and EventsJob Description: - Key responsibilities and accountabilities: - Ensure activities meet with and integrate with organizational requirements for Read more
quality management, health and safety, legal stipulations, environmental policies and general duty of care- Prepares payroll, reviews payroll report and prepares appropriate notification to the employees and managers- Verification of related insurance, licenses and certifications. Ensures proper action is taken with regard to employees who have an expired work pass, license, certification or registration. Ensures all insurance policies and memberships are updated.- Coordinates requests relative to the employee special expense policy (funerals, hospitalizations, retirements, etc.)- Full spectrum of HR function including staff benefits & Payroll administration.- Manage work passes which include application, renewal & cancellation.- Coordinate, monitor and schedule for Annual Performance Review.- Review HR policies and processes and ensure compliance to statutory requirement.- Prepare monthly and quarterly HR reports.- Prepare and submit income tax submission for whole company.- Maintain and update staff details and information to HR software.- Performs other duties and responsibilities as assigned.- Extensive ability to work in a mature, constructive manner.

Possess the ability to exercise good judgment and to accept responsibilities as well as to organize and prioritize them.Job Requirements: - Diploma/Degree in Business Commerce/ Human Resources- At least 1-2 years of relevant HR experiences in an industrial work environment / construction / manufacturing industries.- Experience in payroll management, employees??? income tax submission, CPF submission and application for foreign work passes.- Competent in Singapore Employment Act / CPF Act.- Effectively bilingual (English / Mandarin) and possess excellent communication skills in both spoken and written to liaise with Mandarin speaking employees.- Competent in MS office / presentation- Ability to handle confidential information professionally and discreetly.- Strong interpersonal skills with mature disposition.- Start work immediately preferredInterested applicants are invited to submit their resume via clicking the apply button.JointHire Singapore Pte Ltd.(EA License No.: 17C8920)Moses Wong (Registration No.: R1333128 )
Skills