Sign in or register for a JobTech account.
Jobs that require

budget management

skill
As Snr Accountant/ Junior Controller, your responsibilities are:
Prepare and review accurate, complete and timely management accounting reports, and supporting schedules for approval and audit purposes for the companies Level, as well as consolidation . and must be able to prepare the book within the given dateline , willing to work in weekend sometimes during reporting period.
Daily bank reconcile and may need to prepare adhoc urgent payment .
Review group AP/AR done by Senior Account Executive.
Work closely with Department Head.
Good knowledge in GST, Income tax as well as government grants. Knowledge of Malaysian income tax and accounting knowledge would be an advantage.
Maintain the system of internal control to provide reasonable assurance that all transactions are properly authorized and recorded, or that all assets are properly controlled and accounted for.
Assist in Cash Management across the group entities including licensing fees and royalties, dividend declaration.
Liaise with auditors, tax agents, government agencies, bankers and external consultants.
Ensure that all cheque payments, capital expenditure, purchases/ vendor invoices are properly supported.
Must have experience supporting equity and audit appointments.
To meet the challenges of this role, you must possess the following:
Degree in accountancy and/or CPA/CA/ACCA
At least 5 years of relevant working experience , preferably someone with audit experience in big 4.
Knowledge in financial and management accounting, corporate tax , budgeting and cashflow.
Strong analytical and problem solving skills.
Strong work ethics with the ability to work independently in a fast working environment.
Excellent presentation, communication and interpersonal skills.
Must be able to multitask, be responsive and flexible.
Skills Job Scope:


Responsible for coding of diagnosis for patients hospitalized - reading discharge summary and updating diagnosis in the system
Oversee Medical Records Offices: Review Workflow and update Policy and Procedure
Administer National Electronic Health Records - custodian of NEHR users, monitor usage and audit compliance
Coordinate and oversee the organization of World Kidney Day Nursing Symposium - registration, budget, Publicity, speaker managements etc
Support medication administration for high value drugs
Monitor and follow Read more
up on Vascular Access Register for new patients - ensure timely update of vascular access, episodes of infections and interventions.
Provide coverage for placement clinic - perform nursing assessment and typing of medical report and updating of database
Assist HOD & Manager to carry out departments workplan


Job Requirement

Min. Degree in Nursing/Pharmacy and/or any clinical disciplines and above from a recognised tertiary instituition
Prior working experience in clinical services / clinical quality functions preferrably from a healthcare/ medical institution would be an advantage
Proficient in Microsoft Office and above
Excellent interpersonal and communication skills
Team player and able to work independently as well

Interested candidates please submit your resume to [Click Here to Email Your Resume]

Alternatively, pls call Jace at 6736 3280

Jace Choo Oi Kei
>Personnel EA License No.: R1875164
>Recruit Express Pte Ltd (EA Licence No.: 99C4599)
Skills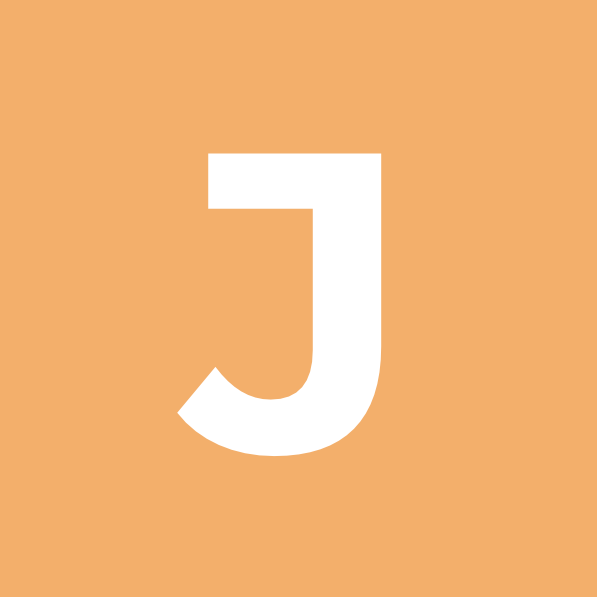 JAMCO Singapore Pte Ltd, established in January 1988, is in the business of manufacturing galley and aircraft monuments. We are inviting suitably qualified individuals with the following requirements to join our rapidly growing business:-

FINANCE MANAGER
Roles & Responsibilities

Handle full sets of accounts including GST, tax and audit matters independently
Prepares Financial and Management Reports on a monthly, quarterly and annually basis
Formulate and ensure the compliance of accounting policies Read more
and procedures within the Company
Prepare monthly P/L reports and financial statements & analysis for management review
Prepare and submit for GST, audit schedules, tax reporting, year-end financial reporting, government funding, etc.
Supervise, manage and initiate new processes within the Accounts team to maintain updated and reconciled accounts
Liaise with external auditor
Ensure compliances with relevant statutory requirements and standards are adhered
Assist in forecasting and budget planning processes
Perform credit checks assessment on new customers, review financial statements and determine credit limits
Ensure credit control is well managed
Accountable for Inventory Management and Billings
Handle ad hoc projects or duties as assigned by GM

Requirement: -

Possess at least a bachelor's degree in Accountancy or ACCA
At least 5 years of accounting experience in full set accounts is a MUST.
Related experience in Manufacturing aerospace industry would be an added advantage
Strong Leadership and able to lead a team
Preferably able to commence work immediate would prefer.

Interested applicant, please send your full resume, current and expected salary to:-

The Human Resource & Admin Department
JAMCO Singapore Pte Ltd
No. 8 Loyang Lane, Singapore 508915
Email: [Click Here to Email Your Resume]

(Only shortlisted candidates will be notified)
Skills Purpose of Position:

• Under supervision provides assistance to management executives in operation of a health care facility and assists in supervision of a group of services.

• Performs administrative and managerial functions related to the operation of total hospital or specific patient services.
>• Implements and coordinates new programs and projects and monitors their operations and effectiveness.
Examples of Typical Tasks:
1. Provides assistance to executives in a wide range of activities Read more
in the management of a hospital and/or medical center including such areas as hospital administration, total management and administrative systems, professional, medical, technical, operational and related support activity services.
>2. Assists in the administration management of specified activities and functions. Carries out assignments and undertakes studies involving the total service center or specific patient
>services, including budget planning, cost studies/analysis, and preparing specific budgets.
>3. Collects and analyzes data needed as a basis for administrative and management decisions relative to various hospital activities.
>4. Accumulates data for budget preparations, fiscal reports, and review of budget estimates.
>5. Investigates and reports on patient and visitors complaints and performs special studies and performs special studies and investigations on operational units.
>6. Prepares and develops informational data in hospital training programs, and participates in the development and updating of activity programs.

Requirements

• Min Degree in a related field from a recognized university
>• Min 10 years experience in clinical operations
>• Excellent communication skills is a must
>• Good management skills of team

If you are interested in the position, do kindly drop your most updated resume to [Click Here to Email Your Resume] (Attn: Ops Director - Leon)

Thank You.

Leon Leong De Cong
>R1551708
>Recruit Express Pte Ltd (Healthcare & Lifesciences Division)
>EA License: 99C4599
Skills What You'll Do:

You will be accountable for all aspects of an $1B P&L from bookings, to shipments, to revenue reserves, to operating expenses. You will provide analysis to support strategic decisions, conduct financial reviews of a wide range of business issues and lead financial processes such as planning, forecasting, and reporting. You and your team will drive accuracy, repeatability and control across multiple forecasting dimensions, working directly with Read more
our corporate planning and revenue teams to ensure our reserves are appropriate and our revenue is accurate. You will partner directly with the APJC Distribution Sales leadership team to optimize resourcing and capital allocation through data-driven financial analysis and participate in cross functional company task forces for key initiatives.

The distribution route-to-market is a rapidly growing, dynamic, fast-paced channel that will give you exposure to every aspect of Cisco's businesses and allow you to shape our evolving models and platforms.

Who You Are:

You possess an analytical mind, have a high bar for quality of work, have the ability to drive to action and are willing to roll up your sleeves to get it done. You have a desire to make a substantial impact on decision-making, to learn quickly in a dynamic, high-growth environment and to be a mentor and in-demand partner across the organization.

Our Minimum Requirements For This Role:

● Bachelor's degree (or equivalent) in finance, business administration, or related field, MBA and/or CPA preferred.

● Minimum 7+ years of relevant work experience

● Proven ability to lead a diverse team of talent, constantly striving to make the impossible possible

● Proven ability to work with and successfully influence an executive team

● Directs the resolution of highly complex or unusual business problems applying advanced analytical thought and judgment, maneuvers through ambiguity

● Communicates complex ideas; anticipates potential impact of quality considerations on the product or internal stakeholder experience

● Expert knowledge of GAAP, auditing, organizational finance; financial analysis, financial forecasting and modeling, managing expenses and finances and financial risk management

Why Cisco:

We connect everything: people, processes, data, and things. We innovate everywhere, taking bold risks to shape the technologies that give us smart cities, connected cars, and handheld hospitals. And we do it in style with unique personalities who aren't afraid to change the way the world works, lives, plays and learns. We are thought leaders, tech geeks, pop culture aficionados, and we even have a few purple haired rock stars. We celebrate the creativity and diversity that fuels our innovation. We are dreamers and we are doers.

We Are Cisco.
Skills
Responsibilities:

Responsible to handle full set of accounts include accounts payable (trade & intercompany payables) and accounts receivable transactions
Handle bank reconciliation and compiling employee expenses claims
Assist in budgeting and forecasting exercises
Prepare monthly schedule such as fixed asset schedule and prepayment schedule
Liaise with Local/Overseas Subsidiaries
Prepare montly reporting and quarterly GST Submission
In charge of weekly cash flow and forex forecasting
Handle audit/tax queries and provide information as required by auditors and tax Read more
agent

​Requirements:

andidate must possess at least a Diploma in Accountancy, LCCI or related field
At least 2 years of working experience in full set of accounts or related functions
Able to work in fast pace environment

HOW TO APPLY:
>
Applicants who possess relevant experience for the above responsibilities are most welcome to apply. If you do not possess the above experience, your application will still be considered on individual merits and you may be contacted for other opportunities.

Please submit your updated resume in MS format by using the APPLY NOW BUTTON or send resume to [Click Here to Email Your Resume]

Our dedicated and approachable MCI consultants will get back to you soon for a confidential discussion.

Please include the following information in your resume:

Education background
Work experiences in point forms
Reason (s) for leaving
Current and expected salary
Date of availability / Notice period

By submitting your personal data and/or resume, you give consent to collection, use and disclosure of your personal data and/or resume by the company (or its agent) for the purpose of the processing and administration by company relating to this job application.

**We regret to inform that only shortlisted candidates would be notified. **
>We wish you all the best in your career search.

Fong Ming Fei (Alex)
>Registration Number: R1549345
>EA License Number: 06C2859
Skills Up to $12,000 plus Variable Bonus
5 days (Mondays to Fridays, 8.30am to 5.30pm)
MNC – Central

Our client, a corporate services and advisory services firm is looking for suitable candidate to join them as Corporate Secretarial Senior Manager.
Responsibilities:

Responsible for client management, client retention and client base expansion.
Team management, training and accountable for team's client service standards
Possess in-depth industry knowledge of existing and potential clients, and their key contacts
Meet prospective clients Read more
and follow-through until the job is closed
Responsible for billings, work in progress and fee revision
Work with finance and oversee credit control and prompt collection of debts
Oversee preparation and co-ordination of the statutory books and documents, including
submission of statutory forms and documents
Oversee daily operations of the respective team members
Participate in the preparation of budgets, forecasts and comparison
Identify and recommend improvements to current policies, procedures and processes
Assist the Director in daily operations both at a local and regional level
Assist Director in strategic planning, recruitment and development of business unit's performance.
Provide and organize training for other department's staff on work related updates
Proactive in staff recruitment, development, career path planning and succession planning
Provide staff with regular feedback and evaluation

Requirements:

Minimum ICSA qualified Chartered Secretary/ LL.B degree or equivalent
At least 12 years' experience
Strong in listing manual, companies act, stock exchange rules, securities and futures act, minute taking
Proficient in MS Office, View Point
May require to travel

HOW TO APPLY:
** Please submit your resume in Microsoft Words to Ms Lin Zhen Yu (R1546594) **
[Click Here to Email Your Resume]

FOR IMMEDIATE CONSIDERATION:
Please indicate the below information in your resume:

Current & Expected salary
Reason(s) for leaving
Availability to commence work
Recent picture

Only Singaporeans need apply.
Due to work pass limitation, our client would not be able to secure Work Permit, EP or S pass. If you would require a Work Permit, EP or S pass, please do not apply.
Skills 5 Days Work, Mondays - Fridays
>Regular Hours, 9am - 6pm
>Up to $6,000 Depending on experiences
>Medical, Dental & Travel Insurance
>Medical Leaves/Annual Leaves
>Good career advancement

Our Client, in the IT Industry located at the Central has openings for Purchasing Manager.

Responsibilities

Reports all security system maintenance related issues across all facilities in JAPAC.
Provide security system maintenance budget for every financial year with proper assessment and validation.
Resolve service requests submitted by SOC or any other LOB, attend the issue with Read more
minimum downtime and ensure all devices are operational.
Raise SR with service provider in case issue is not resolved and follow-up till SR is closed.
Update service database regularly with all necessary details.
Validate invoices received from service providers against SR raised.
Ensure validated invoice is processed for all services and spare parts and exclude warranty calls, open service requests, etc.
Check invoices submitted by vendor for any spare parts or upgrade, validate it against DC/quotation.
Maintain inventory of all security system spare parts and submit report every month.
Achieves customer service objectives and meets customer service financial objectives
Maximizes customer operational performance by providing help desk resources and technical advice; resolving problems; disseminating advisories, warnings, and new techniques; detecting and diagnosing network problems.
Accomplishes information systems and organization mission by completing related results as needed.
Protect a company's assets and people from invasion and harm.
Support Global Operational Center JAPAC 24/7


Requirements

Requires experience with Microsoft operating systems (WIN7, WIN10, XP, Server 2003,2008 & 2013)
Good understanding of IT networks - LAN/WAN, Intranet/Internet, Firewalls
Candidates for this position must have a strong security systems background & working knowledge of variety of Physical Access Control & CCTV Systems
Strong organizational & clear communication skills are absolutely required
Good interpersonal and customer service skills
Working knowledge of Lenel OnGuard and knowledge in installation of Lenel applications is desirable.
Good knowledge of HID Card Readers, Dell Servers, IP Cameras, Analog Cameras, PTZ Cameras, All Lenel Hardware (LNL3300, LNL1320, LNL1100, LNL1200, etc.), All Access Door Hardware, etc.
Working knowledge of Word Processing & Excel Spreadsheet skills are absolutely an advantage.


Qualified or interested candidates, kindly apply to us in
>the FOLLOWING FORMAT to facilitate the short-listing process;

To: [Click Here to Email Your Resume]

Attachment of CV's in MSWORD FORMAT
>Resumes please INCLUDE:

Personal Particulars with Recent Photograph
Education background
Work experiences in point forms
All Reasons for leaving
Current and Expected salary
Date of availability / Notice Period


**We regret that only shortlisted candidates would be notified.
>Your Profile will be kept in our database for more career opportunities.
>We wish you all the best in your job search.

Lynn Tain
>Reg No: R1987424
>EA No: 19C9570
Skills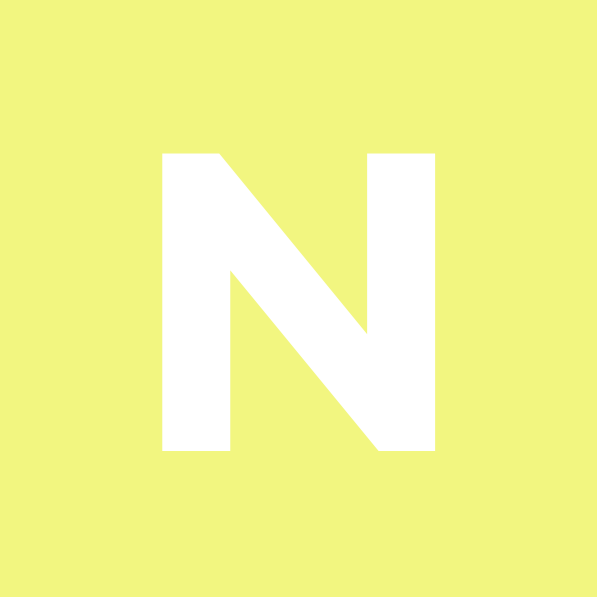 Position Title

Section Manager- Logistics

05-Mar-2020

Job ID

290909BR

Job Description

•Develops, establishes and updates standard operating procedures, forms and logbooks in a timely manner and ensures timely execution and closure of compliance activities such as deviations, CAPAs, QD, QM, etc...

•As SAP super user, provide first-line support to SAP user of logistics & warehouse, communicate with Pharma ERP for SAP relevant issues, needs of improvement in system operations, system enhancement, supports for operator's upskilling Read more
and follow up with those implementation with IT and Pharm ERP team.

•Ensure timely execution of warehouse budget/LE by projecting necessary head counts, actions/projects such as IQP, CAPEX, contracting, etc... through development of warehouse business strategy/ LTP, and achieve its timely execution in line with Budgeted cost and timeline

•No inventory discrepancy from periodic stock taking or cycle counting in WH/3rd party WH

•Achieve cost conscious resource management and develops talent within the warehouse organization and leads the team as a role model has the highest professional and mental skills.

•Providing high quality service as a team to internal and external customers to ensure no business interruption which affects production and products shipment (No business interruption caused by WH)

•Apply and ensure application of NFCM/SOX rules

•Appointment for trade compliance as Deputy Country Custom Responsible

•Monitor and review 3PL performance.

Minimum requirements

• Diploma or Degree in SCM & Logistics Management, Business, Sciences or Engineering. Certification such as APICS is a plus.

•> 8 years of relevant experience in end-to-end Supply Chain Management, Logistics, Warehouse Operations & Planning function in GMP related industry.

•Working knowledge on SAP/ERP.

Job Type

Full Time

Country

Singapore

Work Location

Singapore

Functional Area

Technical Operations

Division

Novartis Technical Operations

Business Unit

NTO BIOTECHNOLOGY

Employment Type

Regular

Company/Legal Entity

NOV SINGAPORE PHARMA MANUFG

Shift Work

No
Skills
Benefit summary:

Location: Bukit Merah
Salary up to $1800
5 days / Office Hours


Responsibilities

Drafting/preparation of reports, meeting minutes, presentation materials, publicity materials; updating of departmental website
Liaise with internal and external stakeholders for data and information
Assist in organizing departmental meetings, events, and other activities/programmes
Assist in budget monitoring
Manage queries from stakeholders
Assist in any other ad-hoc assignments


Requirements:

Minimum Degree holders
Candidates with no experience are welcome as training will be provided



Interested candidates kindly click the APPLY Read more
NOW button or email updated resume to [Click Here to Email Your Resume]


Please include the following information in your resume:

Education background
Work experiences in point forms
Reason (s) for leaving
Current and expected salary
Date of availability / Notice period


By submitting your personal data and/or resume, you give consent to the collection, use and disclosure of your personal data and/or resume by the company (or its agent) for the purpose of the processing and administration by company relating to this job application.

Phoebe Goh Xin Yi
Registration Number: R1988727
EA License Number: 06C2859
Skills