Sign in or register for a JobTech account.
Jobs that require

budget management

skill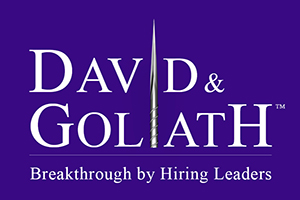 Are you an exceptional IT Analyst with experience in Business Analyst and Project Management?
If so, this could be the career opportunity for you !!
Business Analyst / Project Manager (Corporate Communications) - perm in Banking
Working closely with Corporate Services department like Corporate Communications, Enterprise Strategy to understand business needs and implement technology solutions
Analyse from a holistic perspective business needs, mutual interdependencies, risk and benefits to propose the best solution
Support the delivery of Corporate Services initiatives using advanced techniques and technologies
Develop technology roadmap to digitalize tools and practices
Assist in planning and implementation of projects/tracks. Coordinate internal resources and third parties/vendors for the flawless execution of projects.
Assist in the definition of project scope, requirements and objectives, involving all relevant stakeholders and ensuring technical feasibility.
Develop / assist in developing a detailed project plan to monitor and track progress.
Manage changes to the project scope, project schedule, and project costs using appropriate verification techniques. Resolve or assist in the resolution of conflicts within and between projects or functional areas; develop methods to monitor project or area progress
Measure project performance using appropriate tools and techniques. Report and escalate to management as needed
Work cross-functionally to solve problems and implement changes.
Create and maintain comprehensive project documentation
Analyse business requirements and propose solutions
Conduct regular IT Steering Committee meetings
Change management
Strong follow up skills
Manage application maintenance and support
Vendor management
Project budget forecasting and budgeting
In return for this excellent career opportunity, we ask that you have the following:
Possess a good Honors degree preferably from a reputable university in Information Technology or equivalent.
Relevant technology experience in the developing, analysing and implementing solutions for end users/clients. Preferably if it includes at least 2 years of leading a project team in a fund management or finance industry.
Proven experience with both traditional waterfall as well as AGILE/Adaptive project methodologies
Possess strong communication and validation skills. Able to iterate through the requirements in phases. Evidence of staying in alignment with business sponsor, stakeholders, and management.
Good team player who is keen to learn, independent, and with strong analytical, communication and interpersonal skills.
Rapid Prototyping skills to quickly translate ideas into solutions
Experienced in working with multicultural and multinational teams across time zones
If this speaks to you and you are ready for a new challenge, please send your Resume in MS word format to bennie.yeo@davidgoliath.net
Even if you are not interested, you can still park your CV with us for other Banking IT positions or forward this Advertisement to your counterparts with the relevant Banking IT experiences I am looking for.
We Seek to:
Understand your personal circumstances, needs and ideals
Present your credentials to our clients only with your permission
Strategize and consult with you
Your application will be kept with the strictest of confidence.
Skills Job Description:

Conduct optometric tests
Perform investigative tests
Counselling and Management of Myopia
Conduct optometric and investigative tests where required
Participating in the evaluation of the study proposals and protocols
Ensure smooth and efficient day-to-day logistics support for research studies
Providing protocol specific training to delegated staff
Assisting in budget preparation and facilitate clinical trial agreements if required
Developing study specific source documents / CRFs
Attending investigator meeting and start-up meeting for trials
Performing other duties assigned by the Read more
supervisors


Job Requirements:

Diploma/Degree in Optometry
2 years experience in related fields

Interested candidates please send in your resume to:
[Click Here to Email Your Resume]

EA Personnel: Valerie Yong Kian Fung
CEI No.: R1103704
Recruit Express Pte Ltd, EA License No.: 99C4599
Skills Reporting, Analysis and Commentaries, Budgeting and Forecasting
Business support for Opportunities and Returns evaluation
Process improvement s and re-engineering
Strong appreciation of cross-cultural issues faced by companies operating in Asia
Taxation laws of Asia
Strong appreciation of working across markets and cultures
Ad hoc duties


Requirements:


Min Degree in Accountancy, with CPA/CFA/CA
Min 10 years of FP&A experience in MNC
Experience in consolidation and cost accounting preferred.
Significant analytical skillset, working knowledge of Planning Analytics, Power BI, and JDE, Read more
Oracle Fusion.
Able to solve complex problems
Excellent communication skills with ability to build relationships
Strong influencing and interpersonal skills
High level of commercial acumen
Advanced computer software skills, including writing macros in Excel and other accounting packages


Interested & qualified applicants, please forward your latest CV in MS word format to [Click Here to Email Your Resume]
Skills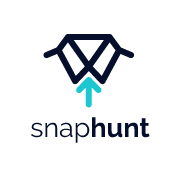 The Offer

Execute accelerators and programs through curation for the right subject matter experts, mentors, workshop leaders, etc.
Opportunities for career growth & development


The Employer
Our client offers coworking spaces and a network of innovative communities for personal and professional growth. The Company takes pride in delivering excellent customer service.

The Job
You will execute accelerators and programs with excellence by curating the right subject matter experts, mentors, workshop leaders and speakers to Read more
bring breadth and depth to the Company's methodologies, and together with the team, develop new ones.
You are responsible for:

Creating operating plans and budget oversight to ensure that the program runs smoothly, efficiently, achieving goals and targets.
Facilitating and driving all necessary programme process, documentation and administration to ensure a high level of compliance and assure scalability.
Recruitment process of startups and scale-ups into these programs - locally, regionally or globally by working with partner networks such as, Google for Startups partner network
Insights-based interviewing methodologies to interview and frame problem statements of clients and stakeholders
Assisting our startups in overcoming their challenges
Managing all stakeholder communication during the delivery of the programme
Post-programme feedback and reports to ensure continuous improvement on the delivery of programmes


The Profile

You have at least 5 years work experience in Innovation Consulting, Project Management, Client-facing roles or building startup communities.
You have a strong business acumen on the Corporate Innovation (CI) landscape in Singapore and globally - know key players, competitors, strategic accounts, trends and opportunities and understand how each player deliver on their CI objectives, i.e. programs that they run
You have exposure and experience in using venture-building methodologies (Lean, Design Thinking, Agile).
You have a broad understanding of the startup ecosystem – stages of growth, key actors, venture building blocks, etc.
You are detailed-oriented, organised, dependable and strong in operations.
Having experience in events and project management is a must.
You are comfortable with public speaking and experience interacting with C-suite.
You are highly adaptable, a quick learner and a self-starter with a structured mindset to approaching problem solving and meeting deadlines.
You get things done fast, with a can-do, roll-up-your-sleeves attitude.
Having the ability to run and facilitate programme workshops is a plus.

Ref No: 29181903
Skills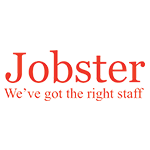 Responsibilities:
2 months contract
- Handle inter-company transactions and monthly reconciliation
>- Handle supplier sponsored event & meeting financial profit & loss update
>- Manage and ensure proper month end closing and data upload in global SAP BPC system
>- Assist in monthly management report analysis and month close pack update for HQ review
>- Assist in annual budgeting process and monthly rolling forecast process
>- Participate in annual statutory review
>- Supervise and ensure regulatory compliance e.g. GST filling etc
Requirements:
- Hold a Read more
Diploma in accounting or above
>- Minimum 3 years of accounting experiences includes 1 year in full set of book function
>- Proficiency in accounting solution (SAP) and MS office application (Excels, Powerpoint etc)
>- Experience in travel industry in advantageous
>- Ability to work independently, exercising discretion and judgment.
>- Capability of working in a team environment supporting management and staff, following policies, providing feedback, and taking on additional responsibility.
>- Ability to demonstrate personal and organizational integrity.
>- Attention to detail
Skills Project Manager

Singapore location
2 year full-time contract


The organisation:
The Centre for Evidence and Implementation is an intermediary organisation positioned between the domains of policy, research and practice within child, youth and family services.
Our mission is to achieve the most desirable life outcomes for children facing adversity – and their families and communities – through better use of evidence in practice and policy.
We do this by:

Generating evidence that contributes to the Read more
design of effective policies and programs that support children, families and their communities
Translating and disseminating high-quality evidence to support evidence-informed policymaking, thereby promoting policy and service decisions that have the best chance of succeeding
Using the science of implementation to build the capacity of organisations to effectively deliver high-quality services
Increasing the effectiveness of policy and services through rigorous evaluation of policies, services and their implementation


The role:
The Project Manager is critical in the delivery of the evaluation of the KidSTART programme. KidSTART is a pilot programme for low-income and vulnerable young children, to enable them to have a good start in life. The pilot coordinates and strengthens support across agencies, extends new forms of support, and monitors the progress of children from birth onwards. The Project Manager is responsible for leading a team of Research Assistants and coordinating and supervising the collection and collation of data and analysis for the evaluation. The Project Manager will support the Chief Investigator Group, draft and coordinate input for evaluation reports and interact with key stakeholders in Singapore, including children, families, community centres, research institutions, and government stakeholders.
Key responsibilities:

Under the direction of the Director (Singapore office), the Project Manager supports the implementation of the KidSTART evaluation project ensuring high-quality, timely deliverables. Activities will include:

Deliver projects, or components of projects, requiring strong quantitative and qualitative research evaluation methodologies as directed.
Lead the conduct of data collection and collation for the KidSTART outcome evaluation in Singapore.
Train and/or support training of research assistants in evaluation methodology and instruments where required.
Support and supervise Research Assistants to undertake data collection and collation.

Draft evaluation project reports and other publications, including coordinating input from Chief Investigator Group members.
Facilitate strong relationships externally with children, families and community centres as required.
Work in an integrated way with others on the CEI team, bringing high-level research and evaluation expertise to help achieve project outcomes.
Develop, support and follow research and evaluation quality control processes.



Project Management

Develop, monitor and update project work plans and deliverables for the KidSTART evaluation.
Interface with clients/funders and other project stakeholders to plan, implement, review and report on the KidSTART evaluation as needed and requested.
Run and provide support to the KidSTART Chief Investigator Group by preparing agendas, reporting progress, raising issues of concern or risk, documenting decision-making and enacting required changes.
Provide support to the Director in budgeting, progress and financial reporting.
Provide technical support to the project at all stages.
Liaise with and manage partner organisations on the contractually compliant delivery of agreed inputs and achievement of agreed outputs and outcomes.
Identify project performance and contract issues and support their timely resolution.
Keep abreast of political, social, economic and security developments in Singapore.


Other
>
Contribute to the preparation of project proposals and tenders for other CEI work
Participate in CEI Singapore and global staff and learning development meetings
Other duties as required


Required Competencies:

Position:

Knowledge of and a commitment to the work of CEI
Strong sense of professional ethics and commitment to evidence-based practice
Demonstrated ability to show initiative, solve problems, analyse and interpret data
Demonstrated communication and interpersonal skills including problem resolution and a collaborative approach to multi-disciplinary teamwork
Understanding and knowledge of Quality, OH&S and Equal Opportunity principles
A willingness to show high motivation, to establish priorities, set and maintain deadlines with a demonstrated ability to use initiative
>

Personal:

Practices with a high level of integrity and professionalism
Commitment to the ongoing development of a strong team culture
High levels of motivation and energy
Eager to participate and contribute to a learning environment
Commitment to ongoing professional development
Ability to be proactive and positive in solving problems


Key Selection Criteria:
Essential
>
Honours or Master's degree in health, social science, psychology, or relevant discipline.
Demonstrated prior experience in Research or Evaluation Project Management roles, including field supervision of staff.
Experience in conducting quantitative research, including survey data collection and collation.
Experience in conducting qualitative research, including interviews and focus groups.
Track record in delivering research and evaluation projects within agreed timeframes.
Strong project time management and organisational skills, with an ability to manage multiple tasks in a dynamic environment.
Excellent interpersonal, written and verbal communication skills and the ability to collaborate with a broad variety of stakeholders from policy, research and practice.


Desirable

More than 3 years experience managing research and evaluation projects.
Client/Funder relationship management skills.
Knowledge of the parenting, early childhood, and child welfare literature.
Experience administering psychosocial assessments and observational measures with families.


For further information, please sent to Operations Co-ordinator, Patricia Thong, [Click Here to Email Your Resume]
Closing date: 4 November 2019

Please note: The Centre for Evidence and Implementation (CEI) is founded by Save the Children Australia. Being a child-safe organisation, all employees are required to undergo a National Police Check, a Working with Children Check, and sign our Child Protection Policy and Code of Conduct.
Skills Job Scope:

Provide administrative support for the Events Unit
Assume the role of Event Lead for events
Assist the Event Supervisor to organise and manage events with responsibilities for all administrative and logistical tasks including liaison with speakers and guests, flight and accommodation arrangements, vendors liaison and budget management.
Monitor the progress of event planning and execution
Other ad-hoc duties as assigned by supervisor.

Requirements:
• Minimum Degree/ Diploma with 1-2 years' relevant experience.
>• Read more
Strong communication, organizational and interpersonal skills.

Interested applicants, please email your resume in MS Word Format to Ms Winnie Lui Wing Lam (CEI: R1871406)
Email: [Click Here to Email Your Resume]
Whatsapp: 9386-6178
(EA Licence No.: 99C4599)
Skills
We are looking for an IT Project Manager
Resonsibilities:
1.Liaise with the technical agency/commercial contractor to ensure that the projects meet the required specifications, are on schedule within scope and budget, and ensure successful delivery and/or desired outcome;
2.Manage stakeholders' expectations and agencies involved in the projects, and actively engage them throughout the projects so as to achieve the desired outcome;
3. Provide technical expertise and liaise with the stakeholders' operational and Read more
technical representatives on all matters related to the project
4. Manage project implementation, which includes working with the companies and stakeholders for the entire delivery of solutions, from requirement gathering, system design, development, deployment for live test and evaluation. This also encompasses:

Working with relevant stakeholders to establish infrastructure and network connectivity, as well as facilitating companies' requests for permits and approvals;
Being responsible for all aspects of the projects from initiation to implementation, as well as the live-test and operations phase;
Reviewing technical design specifications, network architecture to ensure requirements from business, operations, security, organisation standards are met;
Validating the deliverables completed;
Ensuring proper documentations and compliance to the required quality and security standards; and
Preparing comprehensive project documentation for the projects.

5.Manage and support Private Cloud IT Infrastructure;Manage and support Data Centre Operations.
6.Work with WOG Central Teams, MHA and various HTDs on requirements to the projects;
7.Manage and meet compliance management related tasks such as IM Policy compliance matters; and
8. Manage and support Whole-of-Government (WOG) ICT Infrastructure initiatives which provide essential ICT services such as email, instant messaging and remote access.

Requirements:

Possesses a valid CCNA certification or equivalent (preferably);
Working knowledge of DNS, DHCP, NTP configuration, TCP/IP networking;
Ability to diagnose and resolve simple network access problem (such as e-mail, dial-in, surfing etc) by performing network troubleshooting (such as ping, telnet, ipconfig, nslookup, etc); and
At least 3-5 years of working experience in the Information Technology industry in the areas of network implementation and support.
Good knowledge of DC/servers/network/desktop/IT security and ICT operations as described in Section 2 above;
Experience in network security and/or development of IT technical architecture plans; and Certification in IT Project Management/Project Management Professional Certification will be an added advantage

Interested candidates may send their updated CV to [Click Here to Email Your Resume].
Skills Supports the region by working with Business Units' management to ensure compliance to Group/Regional financial and corporate governance policies and practices as well as implementation of good internal control processes/systems and process improvement initiatives.
Assist to provide support and guidance on technical accounting matters and processes/procedures to ensure accurate, efficient and timely financial reporting.
Developing and maintaining accounting principles, practices and procedures, as required.
Addresses tight deadlines and a multitude of Read more
accounting activities including general ledger reviews, financial reporting, internal/external audit preparation and the support of budget and forecast activities.
Roll out ERP and Reporting systems implementations effective and timely manner.
Ad hoc duties


Requirements:


Min Degree in Accounting, preferably with CA
Min 5 years of relevant experience in MNCs
Well-versed in performing internal control and sound knowledge of risks and controls in an organization.
Familiar with Singapore accounting standards & compliance with Statutory and Accounting requirements
Possess good verbal and written communication skills
Meticulous, good team player and able to work independently in a fast-paced environment.
Willing to travel across region


Interested & qualified applicants, please forward your latest CV in MS word format to [Click Here to Email Your Resume]
Skills We are seeking an exceptional project lead who will be responsible for managing our growing portfolio of client projects and leading our project teams.

Job Description:

Ensure all projects are delivered on-time, within scope and within budget
Maintain detailed project plan to track progress
Act as single point of contact and help manage client relationship
Coordinate internal resources and third parties/vendors
Perform risk management to minimize project risks
Maintain comprehensive project documentations

Requirements:

Diploma/Degree, preferably in Computer Read more
Science, Information Technology or any other related discipline
At least 3 years of experience in project management
Experience with project management tools
Experience delivering projects using the Agile methodology
Scrum Master and/or PMP certification is an advantage
Singapore Citizen


What we're looking for in you:

Ability to manage multiple projects concurrently
Ability to communicate effectively with stakeholders of all levels
Strong people management and leadership skills
Ability to work in a fast-paced environment
Excellent written and verbal communication skills
Skills