Sign in or register for a JobTech account.
Jobs that require

business development

skill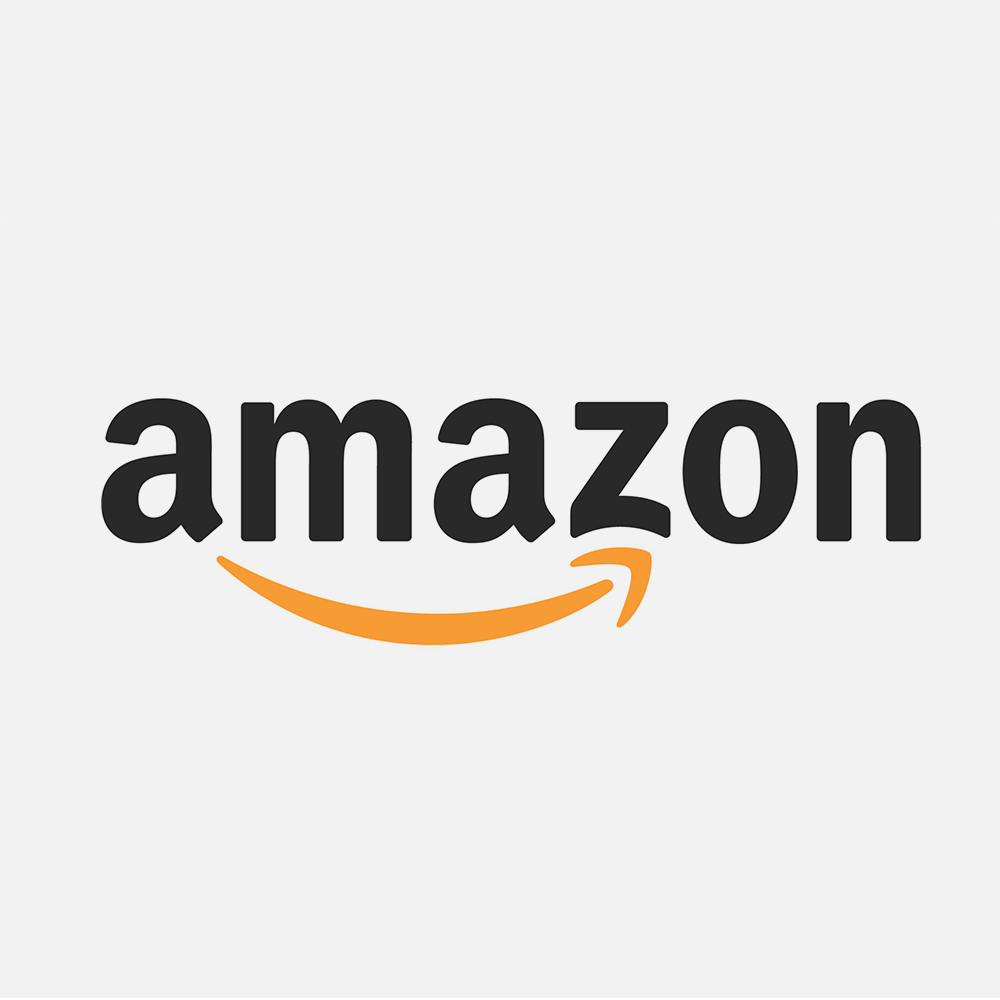 Would you like to lead the digital transformation of one of the largest market segments in ASEAN? Are you excited by the opportunity to drive innovation across the SMB segment in ASEAN? Do you have the business savvy, the technical insight, and the background necessary to work with the Owners/CXOs in the SMB Community to help further establish AWS as the leader in the cloud computing space?

As the Read more
SMB BDM, you will have the opportunity to help shape and deliver on a strategy to build mind share and broad use of Amazon Web Services (AWS) cloud computing platform within the SMB community. Your primary responsibility will be to define, build and guide the execution of the SMB strategy for ASEANA. This includes identifying, developing, and leading engagements with SMB CXOs to drive digital transformation via thought leadership, and demonstrating mechanisms to enable SMBs to foster innovation. You will work with a cross functional team focused on enabling the ecosystem supporting the SMB business segment. The role entails strategic business planning, building and nurturing strategic partnerships with channel partners & key SMB associations/chambers of commerce to drive relevant mindshare for AWS amongst SMB CXOs.

The right candidate will have demonstrated experience in developing digital innovation opportunities for customers and a proven record of accomplishment leading and driving multiple projects to meet customer business objectives. He/she will also have a customer-obsessed and collaborative approach, strong data and metrics bias, a good understanding of cloud solutions, and a passion for helping SMB customers transform their business using cloud technologies. A big part of this role is defining the strategy of market segments to, pursue, detailed engagement plans, gain mindshare and access to SMBs board level discussions. This leader must be able to effectively engage at the C-level and drive strategic business planning across all functions within AWS and our internal partners including business development, world-wide teams, product teams, marketing, training, etc.

Job Responsibilities

· Serve as a key member of the ASEAN Territory Business team in helping to drive overall AWS cloud market and technical strategy for SMBs.

· Identify key consulting, advisory, influence Partners and SMB associations who advise/influence SMB CXOs with respect to their technology needs, and drive engagement with these partners/firms.

· Define customer profiles, customer life cycle and engagement models for ASEAN SMB segment.

· Drive Innovation within industry verticals in helping partners build IPs and repeatable frameworks, which can move the needle for SMB customers.

· Work closely with territory business leadership team in identifying growth areas for the SMB business, identify roadblocks for growth and establish new partner engagements and solutions.

Basic Qualifications

· Good understanding of public and hybrid cloud platforms and the technologies customers are using to drive and deliver digital innovation.

· Passion about the SMB market and have deep understanding of how SMBs operate.

· The right person will be strategic thinker, analytical, and possess 10+ years of business development, strategic partnerships, or program/product management experience.

· Strong experience within and knowledge of the Management Consulting community.

· Strong verbal and written communications skills are a must, as well as leadership skills.

· Demonstrated ability to work effectively across internal and external organizations is key.

· Masters and/or equivalent executive level experience.

Preferred Qualifications

· 10+ years of relevant work experience in the enterprise/SMB and industry markets.

· Breadth and depth of experience in multiple industry markets and industry ecosystems.

· At least 3 years of experience in customer-facing digital innovation or equivalent consultative-selling role.

· Experience in the technology practice of large consulting firms.

· Strong business and financial acumen and negotiations skills.

· Deep knowledge of Amazon leadership principles and innovation mechanisms.

· Published thought leadership in digital transformation.

· Good working knowledge of AWS Services especially higher-level services that are the focus of customer innovation (AI/ML, IoT, etc.).
Skills Ever wondered how the magic on screen is created? Be it our productions, operations or business teams, there is no limit to that we can achieve together.

We are currently looking for an

Account Executive

to join the Business Development team!

Key Responsibilities:

Source for new marketing and business opportunities

Tender for government projects on GeBiz

Manage accounts and meet or exceed targets relating to revenue growth, activities, profit margin, mix of products and services Read more
sales, customer retention and customer acquisition

Prepare proposals and presentations to pitch to potential customers

Develop quotes and proposals

Negotiate the terms of an agreement, price and specifications with clients

Key Skills & Requirements:

A recognised Bachelor's Degree in Business / Sales / Marketing / Mass Communications or equivalent

At least 1-2 years of relevant sales experience

Candidates with experience and keen interest in the media industry would have an added advantage

Team player with excellent communication, negotiation, and interpersonal skills

Positive attitude, self-motivated, and independent

Job Type: Full-time

Salary: $2,000.00 to $3,000.00 /month

Experience:

sales: 1 year (Preferred)

Location:

Singapore (Preferred)
Skills
Benefit Summary:

Established Recruitment Company with over 11 years of industry experience in Singapore
Basic salary + Attractive incentive scheme
Overseas incentive trips
Career progression to leadership roles
Birthday and Festive leavesTraining will be provided for candidates with no experience
5 day week (8.30am-6.00pm)
Convenient office locations (near MRT)
Friendly environment & Work-life balance
Few positions available


Key Responsibilities:

Perform business development and acquire new clients' accounts
Contact potential clients to understand and qualify their requirement and budgets for any Read more
hiring needs
Respond efficiently to enquiries with appropriate information
Establish, maintain and enhance relationship with clients
Generate KPI and business development through market research, networking and business requisitions
Source and screen for suitable candidates with respect to clients' hiring requirement
Negotiate terms & offer between client companies and successful candidates


Additional Information

Candidates with 0 - 3 years' sales / recruitment experience will be at an advantage
Candidates with no experience are welcome to apply as well, as training will be provided
Strong commucation and interpersonal skills



Please submit your updated resume in MS Word format by using the APPLY NOW BUTTON. You may also email your resume directly to [Click Here to Email Your Resume]

Our dedicated and approachable MCI consultants will get back to you soon for a confidential discussion.
Applicants who possess relevant experience for the above responsibilities are most welcome to apply.
If you do not possess the above experience, your application will still be considered on individual merits and you may be contacted for other opportunities.

Please include the following information in your resume:
1) Education background
2) Work experiences in point forms
3) Reason(s) for leaving
4) Current and Expected salary
5) Date of availability / Notice Period

**We regret to inform that only shortlisted candidates would be notified. ** We wish you all the best in your career search.

Chua Song Lim (Terrence)
>Registration Number: R1981763
>EA License Number: 06C2859
Skills
Benefit Summary:

Established Recruitment Company with over 11 years of industry experience in Singapore
Basic salary + Attractive incentive scheme
Overseas incentive trips
Career progression to leadership roles
Birthday and Festive leavesTraining will be provided for candidates with no experience
5 day week (8.30am-6.00pm)
Convenient office locations (near MRT)
Friendly environment & Work-life balance
Few positions available


Key Responsibilities:

Perform business development and acquire new clients' accounts
Contact potential clients to understand and qualify their requirement and budgets for any Read more
hiring needs
Respond efficiently to enquiries with appropriate information
Establish, maintain and enhance relationship with clients
Generate KPI and business development through market research, networking and business requisitions
Source and screen for suitable candidates with respect to clients' hiring requirement
Negotiate terms & offer between client companies and successful candidates


Additional Information

Candidates with 0 - 3 years' sales / recruitment experience will be at an advantage
Candidates with no experience are welcome to apply as well, as training will be provided
Strong commucation and interpersonal skills



Please submit your updated resume in MS Word format by using the APPLY NOW BUTTON. You may also email your resume directly to [Click Here to Email Your Resume]

Our dedicated and approachable MCI consultants will get back to you soon for a confidential discussion.
Applicants who possess relevant experience for the above responsibilities are most welcome to apply.
If you do not possess the above experience, your application will still be considered on individual merits and you may be contacted for other opportunities.

Please include the following information in your resume:
1) Education background
2) Work experiences in point forms
3) Reason(s) for leaving
4) Current and Expected salary
5) Date of availability / Notice Period

**We regret to inform that only shortlisted candidates would be notified. ** We wish you all the best in your career search.

Chua Song Lim (Terrence)
>Registration Number: R1981763
>EA License Number: 06C2859
Skills Prestige Professions fosters personal growth (leadership and development) in modern conducive culture; prospect and advancement with uncapped earning potential
• Promising prospect with career advancement
>• Training is provided for entry level candidates
>
Responsibilities:

Full secretarial support
Managing appointments and calendar
Handling inbound and outbound calls
Managing existing accounts and business development
Data entry and processing of sensitive private & confidential documents
Marketing and other duties when necessary

Requirements:

1 year of Secretarial/HR/Recruitment experience
Candidates with no related experience are Read more
welcome - training and mentorship will be provided (Intern, part-time and students too)
Excellent communcation and interpersonal skills
Good working attitude
Disciplined and credibility character
Well groomed and presentable with pleasant disposition

*** Sincere & Interested applicants, kindly forward your *Updated resume (word doc format) to [Click Here to Email Your Resume] and CC: Allan (R1223894) ***
Skills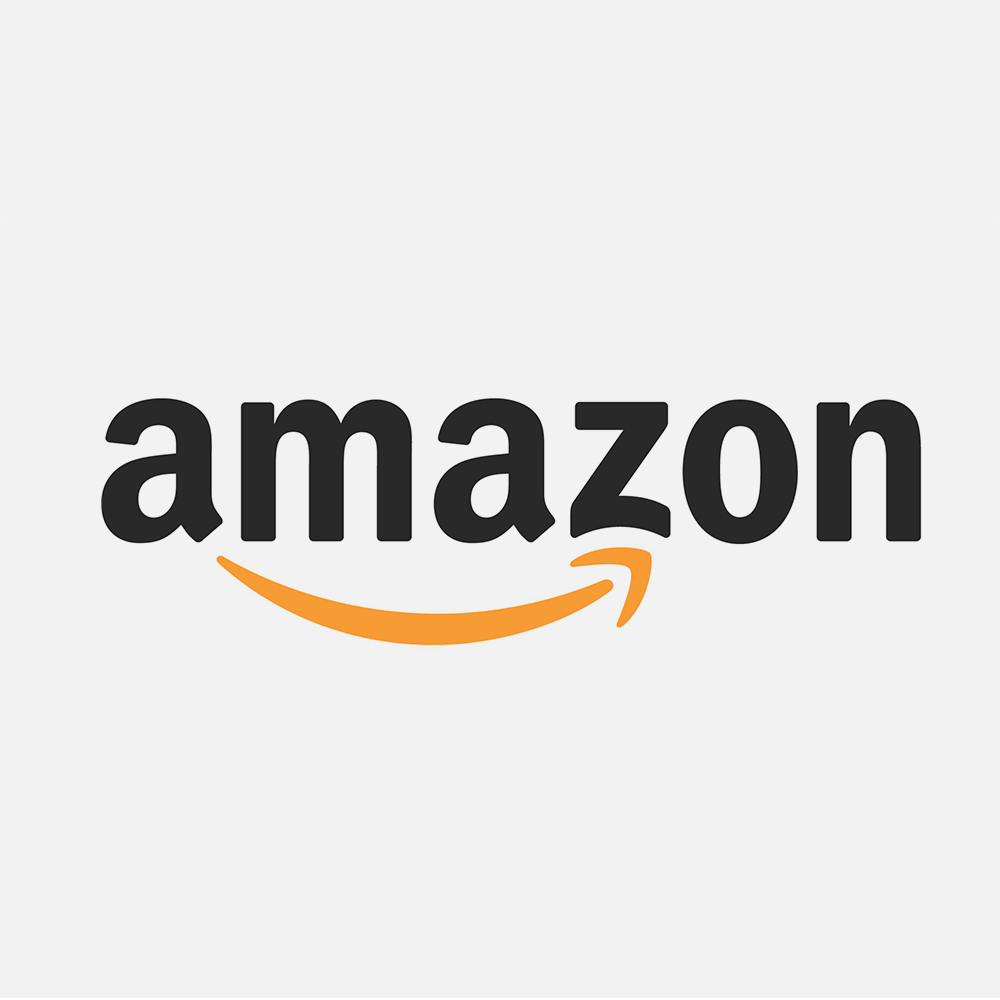 Do you love cutting-edge cloud technology? Do you live for partner ecosystems? AWS Partner Business Development Managers are responsible for recruiting, developing, and promoting APN partners in specific technology areas to AWS customers and sellers. To accelerate our rapidly-growing partner community, we are looking for a motivated, technically savvy person to build upon our ecosystem of AWS partners that work with, or provide consulting services to clients requiring Read more
cloud-based solutions from AWS.

In this role, you will work with System Integrators (SI's) and Independent Software Vendors (ISV's) to build high-quality customer solutions based on AWS services such as Redshift, Lambda, and Sagemaker. You will work closely with the AWS Service teams who develop our services, other AWS Business Development Managers, AWS sales, marketing, and of course the AWS Partner Network (APN) team to grow a world-class ecosystem of SI and ISV partners. You will be expected to:

· Develop and drive a strategy to build and grow an AWS-based ecosystem of SI and ISV partners, with practices dedicated to specific AWS services.

· Develop and drive business and technical enablement plan to partners to facilitate the implementation and operations of AWS services.

· Promote top partner talent to AWS customers and sellers globally

· Work with regional leads to identify and develop partners globally

· Develop and drive promotions, funding benefits, and incentives as appropriate

· Gather, organize, and report back partner feedback (both technical and business) to help improve the customer and partner experience

· Work with AWS marketing to build GTM plans with AWS partners and execute to deliver agreed outcomes

· Own communication strategy: Contribute updates to APN communication such as the APN blog, and keep key stakeholders informed of changes, events, and opportunities.

Basic Qualifications

· 10+ years in sales or partner management for a systems integrator or ISV

· Basic understanding of cloud infrastructure and AWS

· Experience working effectively across internal and external organizations.

· Proven written and presentation skills and the ability to articulate complex concepts to cross-functional audiences

· Organizational skills and attention-to-detail with the ability to set clear priorities in a fast paced, dynamic work environment.

Preferred Qualifications

· 15+ years in sales or partner management for a systems integrator or ISV

· Direct experience working with AWS consulting or technology partners or have been an employee at a large AWS partner

· Developed and operated five or more global partner programs

· Advanced understanding of AWS, cloud architecture and infrastructure

· Inquisitive; will always ask questions to see the big picture or get a handle on the details

· Entrepreneurial, self-starter

· Meets/exceeds Amazons functional/technical depth and complexity for this role

· Meets/exceeds Amazons leadership principles requirements for this role
Skills APAC Freight Forwarding Business Development Manager (based in Alps Avenue)

Summary

We are looking for a Country Business

Development (BD) Manager who will be responsible for overseeing an assigned Asia

Pacific (South East Asia & North East Asia) sales plan requiring the

generation of new business within new or existing accounts and the retention of

existing accounts. He/She coaches Area Sales Managers to develop their sales

skills and increase their product knowledge.

Responsibilities

Performs On the Job Read more
Supervision/Coaching with Sales Team

Performs pre-call and post call sessions

with sales team to review objectives, expectations and discuss observations for

sales calls.

Participates in customers meetings

to present and review proposals with clients and sell the value of solutions.

Develops joint action plans with

sales team to improve their performance in key areas.

Trains the sales team on

pull-through techniques for various freight forwarding products and services to

ensure sales team are able to successfully penetrate and execute contracts.

Conducts customer calls for higher

revenue accounts to lead by example and share sales expertise with the sales

team.

Reviews plan versus actual

performance with sales team to support sales team performance and create action

plans to improve results.

Provides Internal/External Customer Support

Facilitates training of the sales

team on new products, sales campaigns, and strategic products or rates to share

information on sales solutions and best practices.

Participates in setting the

departmental budget to ensure the guidelines are realistic and achievable.

Shares customer problems with

Branch Managers and operations teams to provide awareness on recurring customer

issues.

Follows-up with customers to

ensure successful problem resolution.

Develops Sales Strategy and Measures Effectiveness

Develops and communicates sales

strategy initiatives to drive revenue growth internationally.

Monitors sales reports (e.g.,

Weekly Vol. & Rev. [WVAR], Cust. Vol. Behavior Analysis [CVBAT], Enterprise

Sales Funnel, etc.) to determine trends in gains & losses in vol. & to

translate findings into usable formats that demonstrate sales performance.

Develops performance quality

measures to evaluate sales team and individual performance levels.

Drives the business plan to

support targeted sales opportunities, account penetration, and sales growth

strategies.

Uncovers and resolves competitive

gaps in the international market by monitoring the customer base from year to

year to seek out new opportunities and implement competitive initiatives.

Manages Sales Team Development

Works with sales team on effective

methods for maximizing account penetration to increase UPS profitability.

Periodically reviews performance

plan with sales team members to ensure growth goals are on plan.

Facilitates conference calls with the

sales team for information sharing on customer accounts to recognize sales

wins, losses, and best practices.

Holds sales team accountable for

business results and leadership behavior to develop an effective sales

organization that represents UPS products and services successfully to the

customer.

Supports Customer Relationship Building

Maintains relationships with

senior leadership in customer organizations to network and uncover

opportunities to increase revenue.

Participates in meetings with

customer stakeholders to develop relationships with C-level decision makers.

Provides sales team assistance as

needed to support the development of client relationships and enhance

opportunities for new business.

Follows-up with customers to

assess satisfaction level with services and products.

Supervise and Develop Others

Determine employees training

needs to produce continuous development plans.

Conduct performance evaluations in

a consistent, fair, and objective manner to encourage continuous performance

improvement.

Resolve individual and group

performance issues in accordance with UPSs policies and procedures in a timely

manner to motivate and foster teamwork.

Coaches others and provides on-going feedback and support to improve

performance.

Requirements

Possess

a Degree in any disciplines

Minimum

10 years of sales experience in logistics industries

Proven track record with

5 years of successful people management experience including South East Asia or

North East Asia region.

Experience in B2B sales

with the ability to build and execute comprehensive dynamic sales strategies,

plan and campaigns.

Possess

experience in selling Freight Forwarding in Air and Ocean Freight

Demonstrate

competency in driving results, collaborating and influencing others,

development of diverse talent, meeting and exceeding customer expectations and

proven communication skills

Excellent

communicator, creative problem solver and have an analytical approach to

developing sales strategy

Solid

customer service attitude with excellent negotiation skills

Team

player with excellent interpersonal skills to interact with all levels of

stakeholders

Self-starter and able to work with minimum

supervision
Skills
- Basic up to $6000 + Comm
- 5 days office hour
- Location: Dhoby Ghaut

Responsibilities:

Reports directly to the Managing Directors
To plan, strategies and open new business accounts locally or internationally
To maintain and develop good rapport with Clients
To achieve, grow and maintain sales revenue and customer base
To implement Company sales, marketing and business development activities in order to build an industry network to identify and develop new business opportunities
Monitor market Read more
intelligence within the industry in terms of market developments, new projects and activities from competitors
Monitors overall sales and sales forecasts planning of the Company to ensure a steady flow of incoming Projects by working closely with the Sales Department
Assist the Managing Directors in rolling out health and safety programmes of the organization, where required
Other ad-hoc assignments as instructed by management as required

Additional Information:

4 - 6 years of relevant working experience
Experience in Interior Design & Build for commercial & retail is added advantage
Class 3 driving license is added advantage
Proactive, responsive and attentive to project management
Meticulous, passionate, good communicator, excellent time manager, vibrant personality

In order to speed up the shortlisting process, qualified or interested candidates are strongly encouraged to submit your updated resume in MS format by using the Apply Now Button. Alternatively, you may also email your resume to us at [Click Here to Email Your Resume]

Please include the following information in your resume:

Personal Particulars with Recent Photograph
Education background
Work experiences in point forms
Reason(s) for leaving
Current and Expected salary
Date of availability / Notice Period


By submitting your personal data and/or resume, you give consent to collection, use and disclosure of your personal data and/ or resume by the company (or its agent) for the purpose of the processing and administration by company relating to this job application.

**We regret to inform that only shortlisted candidates would be notified. **

Lee Sheau Hui (Anville)
Registration Number: R1981755
>MCI Career Services Pte Ltd
>EA Licence No: 06C2859
859
Skills Responsible to set up full set of franchising framework
Drive & formulate overseas expansion business strategy
Managing and meeting the sales and development plan targets for overseas franchisee.
Responsible for driving overseas expansion through a Franchise, Joint Venture, Company owned business model, or others.
Full fledge support for overseas franchisee needs. That may include the occasional overseas travel.
Drive franchise business to achieve business KPIs
Establish relationships with franchisee
>
>Liaise and manage the marketing and Read more
promotions with the franchisees
Coordinate with franchisee on any feedbacks on the service level and product quality


Requirement

2 - 3 years working experience in business development or relevant hands-on management and supervision experience
Fluent in spoken and written English and Chinese (in order to liaise with the English & Chinese speaking associates)
Good communications and interpersonal skills
Driven, possess leadership skills and strong work ethics
Strong organizational and analytical skills
Able to travel overseas
Degree in Business, Marketing or a related discipline
Skills
Responsbilities:

The successful candidate will provide course counselling services to prospective students and/or parents through walk-in, telephone and email.
The incumbent is required to follow-up with prospective students on their enquiries and be actively involved in in-house and external recruitment events.


Requirements:

Bachelor degree/Diploma with at least 1 year working experience, preferably in a sales/marketing/business development/service environment
Good knowledge of customer service and enquiry-handling processes
Excellent interpersonal, communication and presentation skills
Able to work in Read more
a fast-paced environment
Good team player, possesses the ability to work with minimum supervision
IT savvy and proficient in MS office applications


Applicants who possess relevant experience for the above responsibilities are most welcome to apply. If you do not possess the above experience, your application will still be considered on individual merits and you may be contacted for other opportunities.

Please submit your updated resume in MS format by using the APPLY NOW BUTTON

Alternatively, you may email your resume to [Click Here to Email Your Resume]
By submitting your personal data and/or resume, you give consent to collection, use and disclosure of your personal data and/ or resume by the company (or its agent) for the purpose of the processing and administration by company relating to this job application.
Please include the following information in your resume:
>• Education background
>• Work experiences in point forms
>• Reason (s) for leaving
>• Current and expected salary
>• Date of availability / Notice period

We wish you all the best in your career search.
>Richard Lam Weng Wah
>Registration Number: R1217553
>EA Licence No: 06C2859
Skills