Sign in or register for a JobTech account.
Jobs that require

business development

skill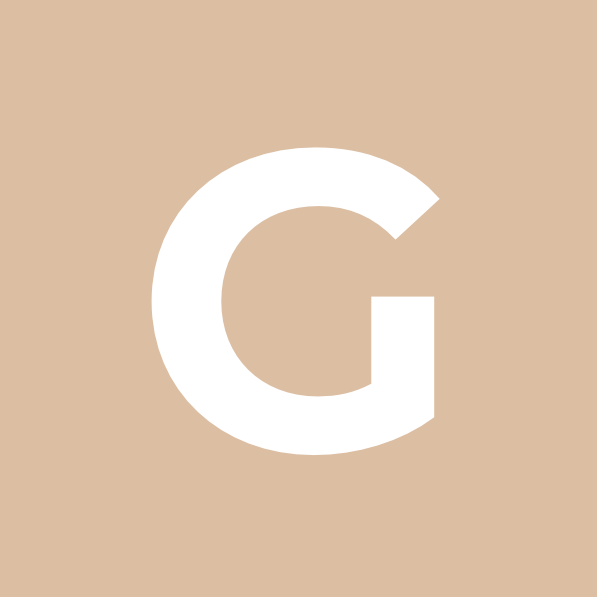 Roles & Responsibilities

In this role, you will oversee company needs, handle daily business issues, manage company associations, and recognize business opportunities. The role requires constant communicating and negotiating with clients or business associates. In addition, you will continuously work to strategically expand, preserve or improve the company's procedures, standards or policies while sticking to business edicts and regulatory guidelines.

Reporting of the role

This role reports to the GroupM Singapore Read more
CFO

3 best things about the job:

Multi facets roles, advisor, trusted partner, leader, listener, executor, etc

Fast pace, demanding, fun loving and satisfying work environment.

Measures of success –

In three months:

Be conversant with Agencies/GroupM's Legal / Finance Structure

Support budgeting exercise in partnership with stakeholders.

Oversee day-to-day finance/commercial activities of Agencies /GroupM

Good understanding of all necessary control, compliances and key client contracts

In six months:

Lead the quarterly forecasting processes and generate monthly financial and management reports for the agency.

Design and implement improved business processes

Partner with Agencies management teams to model growth scenarios

In 12 months:

Responsible for Agencies P&L, Balance sheet, Annual Budget/Quarterly/Monthly Forecast

Joined owner with Agencies/GroupM, CEO/MD of overall financial and operational performance

Responsibilities of the role:

Act as a Business Partner to One or Multiple Agencies

As an advisor to CEO/MD, Business Leaders, Management team and Client Leads.

Ensure sustainable and profitable growth of agency/ies

Ensure the overall Financial health – Revenue, Cost, Profitability etc

Build out a strong financial and operational processes for agencies and GroupM

Tracking agency/ies P&L delivery, Client Profitability

Fee negotiation

Own new and existing clients' contract terms and commercial negotiation

Own financial budgeting and reporting procedures and deadlines

Ensure compliance of client and vendors contract and Revenue Recognition policies and guidelines

Work closely with management team to deliver year on year growth targets

Assist in pitches, RFP, RFI, RFQ, determine scope of work etc

Drive optimal clients' profitability

Assist in business development opportunities (both new, organic and new Trading models)

Lead, plan, execute and integrate any new business initiatives

Lead, plan and execute Annual Budgeting, advise, monitor and manage Quarterly and Monthly forecasting

Build out strong financial and operational processes, responsible for operational efficiency across business, integration with media, finance, IT and human resource.

Work closely with Agency's management team to deliver on yearly growth targets

Setting up processes for tracking metrics used to measure agency/ies business strategy and aligning to overall Agency/GroupM strategy and vision.

Being an interface between agency/ies and finance shared services

Ad Hoc special project and new business initiatives

Provide financial support to GroupM Trading Team

Consolidate, monitor, review and analysis Trading Monthly, Quarterly and Yearly budgets/reforecast

Ensure sustainable and profitable growth of Trading

Work closely with GroupM CFO/FD, Group Trading and Agency Head of Trading in the implementation of all Trading deals

Work with Trading Team to ensure that deal risk is appropriately managed to safeguard proprietary media interests and that this does not lead to material losses

Ensure that agency/ies aligned and achieved yearly trading targets.

Governance, Compliance, Risk & Reporting

Monitor contract compliance and commercial terms

Ensure all contacts, client, vendors, etc, are approved, signed and filed

Risk and corporate governance management

Ensure Compliance and develop initiatives to maximise yields

Working with internal and external auditors, ensuring SOX compliance

Ensure that all management reports submitted within deadline

Monthly, quarterly and yearly reporting to be carried out with high accuracy and timeliness and developing processes to ensure quality reporting

Variances to be fully explained and analysed with action plan

Central point of contract for agency's global and regional

About GroupM

GroupM leads and shapes media markets by delivering performance enhancing media products and services, powered by data and technology. Our global network agencies and businesses enable our people to work collaboratively across borders with the best in class, providing them the opportunity to accelerate their progress and development. We are not limited by teams or geographies; our scale and diverse range of clients lets us be more adventurous with our business and talent. We give our talent the space, support and tools to innovate and grow.

Discover more about GroupM at www.groupm.com

Follow @GroupMAPAC on Twitter

Follow GroupM on LinkedIn - https://www.linkedin.com/company/groupm

About Singapore

GroupM Singapore operates in one of the most dynamic and exciting environments in the world. Although it is a small domestic market, there is a vibrant media industry which is undergoing rapid evolution as digital technology reshapes the way marketing supports advertisers' needs. Being at the crossroads of Asia means that aside from the local clients and media owners, we also have a high proportion of multi-national clients and media owners.

As the largest media investment management company in Singapore with over 41% market share (Recma) and over 650 employees, GroupM Singapore is the premiere organisation to join and develop a career in.

GroupM APAC is committed to fostering a culture of diversity and inclusion. Our people are our strength so we respect and nurture their individual talent and potential.

Requirements

Graduate Calibre with 1 to 3 years of experience with strong finance and commercial background

Proactive, self-starter with strong commercial acumen

Working closely with agency/agencies MDs and all stakeholders

Experience of influencing senior management

Leadership qualities – ability to lead and deliver results in a highly motivated, demanding environment

Good people management skill in a highly matrix environment

Sharp, action orientated and able to sell ideas convincingly

Strong analytical skills with proven ability in interpreting performance trends and taking proactive action

Experience in Media / Advertising industry will be an added advantage

Experience of working in successful fast paced business is preferable

Comprehensive understanding of key elements of route performance (both commercial and operational)
Skills Requirements:


Degree in any field.
Preferably 1-2 year(s) of experience in sales support, business development and marketing.
Exposure in alcohol industry will be strongly considered.
Experience in FMCG industry are welcome to apply.
Ideally with export knowledge.
Must be proficient in MS Excel.
Willing to travel relatively frequently or based overseas in SEA countries.


Interested applicant, please deposit your resume to [Click Here to Email Your Resume]
Skills Why you'll love Cisco

We change the World, you will become passionate about your employer and the brand you represent. Everything is converging on the Internet, making networked connections more meaningful than ever before in our lives. Our employees' groundbreaking ideas impact everything imaginable, from entertainment, healthcare, and education, to public and private sectors, smart-cities, and everyday devices in our homes. Here, that means we will take creative ideas Read more
from the drawing board to dynamic solutions that have real world impact.

We are looking for a passionate and ambitious individual to build, develop and manage Distribution channel sales initiatives/programs for Security Architecture business across APJC through close partnership with partners including APJ & GC Security Sales Teams (GSSO), Distribution Partners, WW Distribution and APJC Country DPAMs, APJC Partner Organization. IT Security solutions background (Network and/or Content Security) and Distribution or Channel experience is helpful.

Overall Focus

You will define APJC Distribution Security GTM Strategy and drive Security sales business development plans with Distribution partners to increase revenue, profitability and dedication of Cisco Distributors and their 2nd tier partners across APJC.

You'll contribute to development of Distribution community and support the idea enablement and training execution to increase their skillsets.

You will build and be a great partner and collaborate with all main partners in relation with the Architecture business development within CISCO as well as key Security-focused Distribution partners.

Key Responsibilities

You are responsible for defining overall Strategy, solutions priorities and sales campaign for Security Architecture via Distribution Route-To-Market (RTM). Craft and execute the Business plan with clear objectives and quantifiable metrics.

You will work with APJC countries and partners to define Distribution Profitability Program (DPP) plans, Distribution Accelerated Partner (DAP) program plans, and track execution through regular governance measures.

Plan Strategic Distribution Development Investment (SDDI) for co-investment with Distributors to develop beneficial Security Architecture practices under Accreditation Program.

Influence and contribute actively to the evolution of comprehensive Partner Education programs (IDEA program)

Lead the creation and roll out of Sales GTM campaigns for distribution around Security Architecture / Solutions with Distributors and 2 Tier Security Specialized Solution Providers to deliver desired business outcome.

You'll be the point of contact and business owner of Security Architecture within APJC Distribution Team for internal and external partners.

Key activities

Engage with Distribution central team, Country MPO/DPAMs, Security PSS, WW Distribution BDMs and Services group to formulate APJC Distribution Strategy and GTM initiatives to accelerate Security revenue growth via Distributors and Tier 2 resellers.

Lead the investment and execution of strategic plans to accelerate Tier 2 growth in Security Architecture/Technology areas jointly with country sales Distribution teams.

Influence Security Distribution GTM strategy from a central APJC perspective and collaborate with WW teams to feedback on APJC achievements, standard methodologies, issues and influence future evolution.

Drive "New Product Introduction" initiatives at APJC Distribution level to improve the sales operation efficiency and inventory management of our Distributors during product transitions.

Establish internal communication plan for the Security Architecture with Marketing Team : IWE site update, Disti Central website update, regular emails or presentation to DPAMs.

Assess Tier 2 Partner landscape specialized in Security architecture to achieve the "Recruit, Enable, and Grow" targets of Distribution.

Develop, maintain and own key relationships within our distribution partners with Security Architecture specialists and contribute to cisco Quarterly Sales Business Reviews.

You may be required to travel 20-30% of the time

Reporting

To Architecture Lead, APJC Distribution

Why Cisco

At Cisco, each person brings their different talents to work as a team and make a difference.

Yes, our technology changes the way the world works, lives, plays and learns, but our edge comes from our people.

We connect everything – people, process, data and things – and we use those connections to change our world for the better.

We innovate everywhere - From launching a new era of networking that adapts, learns and protects, to building Cisco Services that accelerate businesses and business results. Our technology powers entertainment, retail, healthcare, education and more – from Smart-cities to your everyday devices.

We benefit everyone - We do all of this while striving for a culture that empowers every person to be the difference, at work and in our communities.

We are an equal opportunity employer and value diversity at our company. We do not discriminate on the basis of race, religion, color, national origin, gender, sexual orientation, age, marital status, veteran status, or disability status.
Skills Responsibilities:
>• Responsible for full cycle of search and recruitment activities.
>• Be involved in executive and non-executive search.
>• Managing job offer process to candidates and handle remuneration and compensation benefits with clients and candidates.
>• Advise Clients and Job seekers on market & employment trends.
>• Business development which involves managing and developing new and existing clients.
>• Enhance business relationship with clients and develop strong account management skills.
>• Working closely with Read more
clients to develop recruitment strategies and plans.
>• Working closely with team members to achieve team goals.

Requirements:
>• A people person and an effective team player!
>• Enjoy interacting and in a people- oriented environment.
>• Able to interact with different levels of professionals.
>• Strong and effective interpersonal skills.
>• High initiative and self motivated.

Suitable candidates, please email resume in MS word format, stating current and expected salaries, and availability to [Click Here to Email Your Resume]. Attention: Brendan Low Shun Wei (CEI Reg No: R1104469)
Recruit Express Pte Ltd
>EA License No: 99C4599
Skills
A. Overall Purpose Of The Job

To drive new and existing business opportunities cross APAC, enhance client relationship, build and maintain government body channels as well as marketing support to the International SOS and Control Risks distribution channels in order to drive the China outbound business in APAC to increase Chinese customer satisfaction and profitable revenue.

B. Key Responsibilities

Support China Security Business Development & Account Extension Opportunities in APAC

Supporting the Read more
growth of the security business in APAC region through a focus on quality of service and support to sales and marketing efforts, specifically focused on Chinese clients/ prospects:

Manage the development of proposals and service delivery contracts in conjunction with other stakeholders

Referrals to CR and/or International SOS

Provide local market, customer and competitor insight

Partnership and relationship building

Develop and maintain strong and effective partnerships with China government, chambers, related associations and organizations towards the endorsement and implementation for international SOS solutions and get referrals in APAC

Hosting and attending events from channels for relationship building and branding

Support, backstopping, guidance of internal colleagues in partnership matters at all levels

Marketing support

Support marketing activities including relationship building with Chinese officials, Chambers, related associations and institutions, host regularly events with China Commercial Chamber in different APAC countries.

Scope, package and follow up for marketing events

Consulting and Training

Deliver training and consulting tasks across the sub-region and, where personal expertise enables, outside of the region

Manage the development of proposals and service delivery contracts in conjunc

t

ion with other stakeholders

Responsible for the continuous improvement of any Consulting and Training delivery within the region as per the Quality Management System.

C. Job Profile

Required Skills and Knowledge

Good understand of security and risk mitigation concepts

Business development, consultancy and sales aptitude

Effective communication skills

Effective report writing skills

Strong influencing skills

Ability to build effective working relationships and good networking skills

Consulting skills

Excellent cross-cultural written and verbal communication skills

Excellent presentation skills

Strong knowledge of the global political and security landscape

Required Competencies

Relating & Networking

Establishes good relationships with customers and staff; Builds wide and effective networks of contacts inside and outside the organisation; Relates well to people at all levels; Manages conflict;

Persuading & Influencing

Makes a strong personal impression on others; Gains clear agreement and commitment from others by persuading, convincing and negotiating; Promotes ideas on behalf of self or others; Makes effective use of political processes to influence and persuade others.

Presenting & Communicating information

Speaks clearly and fluently; Expresses opinions, information and key points of an argument clearly; Makes presentations and undertakes public speaking with skill and confidence; Responds quickly to the needs of an audience and to their reactions and feedback; Projects credibility.

Strategizing & Planning

Works strategically to realise organisational goals ; ; Sets and develops strategies ;Sets clearly defined objectives; Plans activities and projects well in advance and takes account of possible changing circumstances; Manages time effectively; Identifies and organises resources needed to accomplish tasks; Monitors performance against deadlines and milestones.

Delivering Results & Meeting Customer Expectations

Focuses on customer needs and satisfaction; Sets high standards for quality and quantity; Monitors and maintains quality and productivity; Works in a systematic, methodical and orderly way; Consistently achieves project goals.

Entrepreneurial & Commercial Thinking

Keeps up to date with competitor information and market trends; Identifies business opportunities for the organisation; Demonstrates financial awareness; Controls costs and thinks in terms of profit, loss and added value.

Required Work Experience

International (security) work experience

Business development, consultancy and sales aptitude

Extensive experience within the region, including relevant language skills and work experience

Experience in the planning, development and delivery of training

Commercial consulting experience ideally in training, security consulting or related disciplines (1-3 years)

Experience in working for china market

Required Qualifications

Undergraduate degree (or relevant professional training). Preferably in a field related to security or international relations studies.

Required Languages

Excellent spoken and written Mandarin and English

Travel Requirements

Infrequent business travel to meet customers, regional security teams and collection network contacts
Skills Career International Group offers an all-inclusive recruitment service for Organisations.

General Recruitment
Executive Search
Contract Staffing
Recruitment Process outsourcing
Employment & Work Pass Application

Become Part of our big family today! We provide on-job training/ monthly coaching to ensure that you are well equipped with the knowledge to fully develop yourself to be successful in your career in Recruitment.
Responsibilities:

Generate Sales revenue through business development, marketing techniques, networking and teleconsulting
Build rapport and relationships with clients, Read more
developing good understanding of their hiring requests by providing prompt and professional services
Sourcing and attracting suitable candidates to match clients' vacancy via networking, advertising and referrals
Interviewing and assessing prospective applicants using selection tools process
Manage both Clients' and candidates' expectation by providing compensation details, conducting reference checks till closure of the case

Requirements:

Diploma/Degree in any related industry
Min 2 Years of Experience in Recruitment / Manpower Staffing industry
Experience on Business Development into BIG Enterperise/MNC would be advantage
Experience in Recruitment Agency/ B2B Sales / Manpower Stafffing Company would be advantage
Good communication and interpersonal skills
Proven Sales Record and Sales Driven Mindset would be highly recommended
Positive Attitude
Goal-orientated, confidence and self-motivated

All successful candidates can expect competitive remuneration package (Basic + Comm) and a range of benefits.
14C6926
>R1436418
>Career International Group Singapore
Skills Requirements:


Degree in any field.
Preferably 1-2 year(s) of experience in sales support, business development and marketing.
Exposure in alcohol industry will be strongly considered.
Experience in FMCG industry are welcome to apply.
Ideally with export knowledge.
Must be proficient in MS Excel.
Willing to travel relatively frequently or based overseas in SEA countries.


Interested applicant, please deposit your resume to [Click Here to Email Your Resume]
Skills

Work closely with various stakeholders within the business

Work on deployment calendars; check merchants' availability before arranging for POSM distribution

FOMO Pay's representative - key point of contact with all merchants in your assigned area (islandwide)

Independent player to conduct POSM training for new part-time staffs

POSM distribution includes setting up the QR systems at merchants' store and educating them on usability

Requirements:

Excellent communication skills and telephone etiquette

Strong command of English (written and Read more
spoken) and Mandarin Chinese (preferred but not mandatory)

HIGH INTEGRITY, Positive and energetic attitude, Independent

Application Instructions Interested parties, please send your resume to recruitment@fomopay.com

Kindly note that only shortlisted candidates will be notified.
Skills To develop new business as well as maintain and deepen existing customer relationships through face-to-face sales meetings in order to achieve personal sales targets and market goals within the small to large-sized customer segment.
Principle Duties & Responsibilities
>• New business development with new and existing customers
>• Gather information about customers' business products and process, and their transportation challenges through face-to-face contact;
>• Seek and identify opportunities to grow the business Read more
with existing customers;
>• Identify customer's needs and develop value propositions to meet those needs;
>• Prepare sales proposal to target the needs of customers;
>• Deliver sales presentation to convince potential customers to use products and/or services.
>• Account servicing
>• Candidate must support existing customers with effective customer education by carrying out the following:
>• Answer customer questions about products or services during sales call;
>• Create and execute implementation plans and SOP with the customers;
>• Identify barriers to successful implementation and recommend ways to remove or minimize them;
>• Troubleshoot and resolve customer's problems;
>• Conduct business review meetings with major customers on a monthly basis.
>• Develop effective account strategies for major accounts
>• Coach and guide new team member on sales processes and standards
>• Assume lead role for projects as assigned by management
Requirements
>• At least 4 years' of business development exposure in freight forwarding or similar industry with Clientele in the FMCG industry
>• International experience in large scale business development
>• Proven business development/sales record
>• Strategic management & planning
>• Knowledge of sales process and activities
>• Strong presentation skills
>• Independent & responsible. Accountable and takes ownership to drive sales revenue
>• Able to communicate clearly, both orally and in writing, in English and Mandarin as need to liaise with Mandarin-speaking associates
>• Able to influence and negotiate with customers using active listening and persuasion skills
>• Proficient in MS Office applications
Suitable candidates, please email resume in MS word format, stating current and expected salaries, and availability to [Click Here to Email Your Resume]. Attention: Brendan Low Shun Wei (CEI Reg No: R1104469)
>Recruit Express Pte Ltd
>EA License No: 99C4599
Skills
Benefits Summary:

Basic up to $3000 + Commission
5 Days, Monday - Friday (8.45am to 5.45pm)
Location: Kallang
Subsidiary of Catalist Listed Company

Responsibilities:

Achieve sales targets set
Identify new markets and business opportunities
Promote products to gain market acceptance
Build and maintain strong relationship with customers
Any ad hoc duties assigned

Additional information:

2-3 years of relevant experience in marine industry
Diploma in any engineering

Applicants who possess relevant experience for the above responsibilities are most welcome to apply. If you Read more
do not possess the above experience, your application will still be considered on individual merits and you may be contacted for other opportunities.
Please submit your updated resume in MS format by using the APPLY NOW BUTTON.
Alternatively, you may also email your resume to us at [Click Here to Email Your Resume]. For more information, you may contact at 66314888
Our dedicated and approachable MCI consultants will get back to you soon for a confidential discussion.
Please include the following information in your resume:

Education background
Work experiences in point forms
Reason (s) for leaving
Current and expected salary
Date of availability / Notice period

By submitting your personal data and/or resume, you give consent to collection, use and disclosure of your personal data and/or resume by the company (or its agent) for the purpose of the processing and administration by company relating to this job application.
**We regret to inform that only shortlisted candidates would be notified. **
>We wish you all the best in your career search.
Eng Eu Yun (Charice)
>REGISTRATION NO: R1878635
>MCI CAREER SERVICES PTE LTD
>EA LICENSE NO. 06C2859
Skills