Sign in or register for a JobTech account.
Jobs that require

business development

skill Drive the recruitment process by actively sourcing for talent in the related fields
Involve in Business Development plan to enlarge company's market penetration
Involve actively in Human Resource activities with regards to Hiring and Managing of potential candidates
Provide career advice to candidates and clients with regards to current market trend
Propose and negotiate business model / plan with targeted cliental pool
Other ad-hoc projects as assigned


Hazel Loh Shu Hua
R1106528
Skills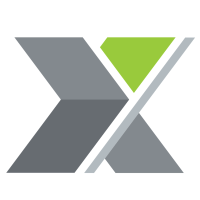 Xtremax is expanding and we're actively looking for an experienced and highly motivated individual for the Business Development Executive role. You'll be working with the BD team to generate sales leads in a fast-paced and collaborative environment. Fast learners, with a passion for IT sales should definitely apply!
Responsibilities

Identify and create new source of potential clients

Develop and execute sales strategies to increase market awareness of company's services and solutions

Attend Read more
to sales enquiries and present quotations / accurate up-to-date sales pipeline and forecasts

Update CRM on potential clients weekly

Work closely with colleagues across different teams, departments and offices to develop the best solution for clients

Requirements

Proven track record in B2B or B2G sales

Has a keen passion and interest in IT related work and Technology Sales

Positive and great learning attitude

Confident and successful in presenting to multiple levels of management
Skills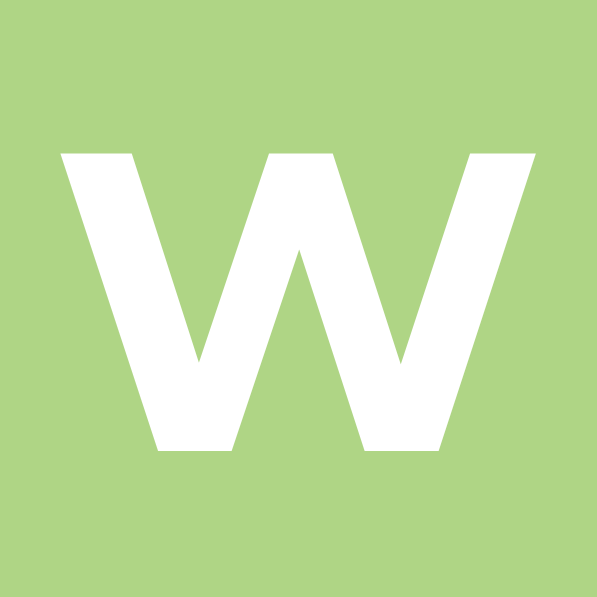 Roles & Responsibilities· Locate or propose potential business deals by contacting potential clients
· Grow and retain existing accounts by presenting new solutions and services to clients
· To develop the pipeline of new business coming in to the company
· Develop a rapport with new clients, and set targets for sales and provide support that will continually improve the relationship
· Forecast sales target and ensure they are met
· Submit weekly Read more
progress reports and ensure data is accurate
Skills Job Responsibility:

Contacting potential clients to establish rapport and arrange meetings.
Planning and overseeing new marketing initiatives.
Researching organizations and individuals to find new opportunities.
Increasing the value of current customers while attracting new ones.
Finding and developing new markets and improving sales.
Attending conferences, meetings, and industry events.
Developing quotes and proposals for clients.
Developing goals for the development team and business growth and ensuring they are met

Requirement:

Preferably if experience in sales, marketing or related Read more
field.
Strong communication skills and IT fluency.
Ability to manage complex projects and multi-task.
Excellent organizational skills.
Proficient in Word, Excel, Outlook, and PowerPoint.
Comfortable using a computer for various tasks.
Skills Roles & ResponsibilitiesPOSITION SUMMARY The incumbent is responsible for delivering strategy to managing the customer order cycle, enhance the business development & to ensure sustainability and customer satisfaction. In addition, to manage & resolve strategic issues focusing at cost efficiency, improve competitive positioning of operations and eliminate wastage. JOB RESPONSIBILITIES Managing and directing the Shipping, Procurement, Warehousing & Delivery teams to achieve measureable results Develop & implement Read more
strategies that results in maximum utilization of assets with minimum cost Develop Logistics policies and procedures Budget planning and monitor the P&L of the Logistics Division Provide guidance and mentor team members on performance Implement succession planning to meet company long term plan RequirementsJOB REQUIREMENTS Bachelor degree in Supply Chain Management Min 15 years of relevant experience with 8 years holding managerial position Handling of high flammable products preferred Strong leadership with excellent analytical skills Extensive experience in Purchasing, Inventory planning, Demand planning, forecasting and replenishment planning In-depth knowledge of logistics administration & cost control Good knowledge of Local and International custom regulations & documentations OTHER INFORMATION 5 days work week AWS Profit Sharing
Skills Job Description:

Develop new sales to ensure business growth
Actively involved in sales and business development activities to identify potential new market opportunities.
Plan, execute and manage sales campaigns, events, promotions and advertisements
Develop and create marketing content and manage social media platforms
Actively involved in public relations, develop media relations to increase publicity and brand awareness
Involve in Sales and Marketing related Finance and Administrative works
Other ad-hoc duties as assigned by the company


Job Requirements:

Diploma Read more
in Sales and Marketing or related disciplines with at lease 2 years of relevant working experience in private education industry
Excellent communication and interpersonal skills to build strong rapport with clients and the ability to relate well at all levels
Able to work independently without much supervision
Professional and confident in dealing with corporate/individual clients and possess effective presentation skills
Well-rounded team player to build efficiency and foster a strong team environment
Highly self-motivated to achieve KPIs and targets
Required basic knowledge of Finance and Administrative works
Bilingual in English and Chinese


## Candidate without the academic qualification but with positive working attitude with sales experience may be considered.
Skills Roles & ResponsibilitiesMessageBird is a Cloud Communications Platform that enables consumers in virtually every corner of the planet to connect with businesses in the same way they connect with their friends - seamlessly, on their own timeline and with context. We're one of the fastest-growing software companies in the world and we're looking to expand our best-in-class Sales Team with an experienced Business Development Director. Impact MessageBird is Read more
looking for a Business Development Director to sell to high-value prospects and customers. As Business Development Director, you will be responsible for identifying, sourcing, qualifying and closing new opportunities. Responsibilities will span driving the sales process from internal leads as well as qualifying new prospects and manage these deals to closure. The candidate will be responsible for a specific territory and assigned quota while maintaining the highest levels of customer satisfaction. Your hunting ground will be the APAC region and targets include relevant and large Digital Natives (ISVs, SaaS, digital-first companies) and agile Enterprises. With plenty of defined key verticals such as Digital content, Retail, Travel & Airlines, and Call Centres, new logo wins will be second nature to you. You'll report to the Regional Sales Leader and work in close partnership with Product Management, Customer Support/Success, Marketing, Legal and Finance. In return, you'll gain access to one of the most fun, open, and ambitious groups of people working in Singapore. We push each other to be our absolute best, and are the kind of company that will make you feel happy getting out of bed every morning. Responsibilities End to end ownership of identifying, creating, developing, negotiating and closing high-value opportunities. Own the entire commercial engagement from proposal development, pricing strategy, negotiation to close. Own forecast and monthly, quarterly commit. Work with internal teams in a collaborative manner to execute account-specific sales strategies and also to ensure a smooth onboarding of the customer. Develop and grow MessageBird visibility and relationships across multiple levels within the customer organisation. Navigate through decision-makers and influencers. New customer acquisition and drive new revenue. Employ a solution-selling methodology to facilitate customer evaluations and to help them understand MessageBird's unique differentiation. Be responsible for building and maintaining sufficient pipeline coverage. Work diligently with cross-functional teams in Product, Marketing, Support, and Operations to design mutually beneficial contracts to address customer requirements and balance the needs of our business. Representing MessageBird at events and tradeshows. MessageBird Perks Top-notch work equipment (MacBook, Large screen, Bose QuietComfort headphones, you name it!). MessageBird swag to keep you looking fresh in summer and feeling warm in winter. We are a team of foodies, so every single day, lunch is on us. Friday after-work drinks at the office. Group Fitness classes and sports events - stay fit and healthy. The occasional company-wide gathering and team outings (dinners, paintball, bubble ball, LAN gaming, movie nights, we always find a reason to hang out). Work with us and build the data-driven communications company of the future! MessageBird is an equal opportunity employer. If you think you meet these requirements, apply! We look forward to your application letter and resume. Read MessageBird's Recruitment Privacy StatementRequirementsSkills and Qualifications 7+ years of progressively increased responsibility in B2B within the enterprise software space - prior experience managing relationships with all levels of the partner community is ideal. Fluent in English. Other Asian languages are a plus. Track record of personally selling and closing complex technical solutions to enterprises and software companies in excess of $300K. Strong experience in both the direct and partner channels are strongly desired. Experience with creating pricing proposals, negotiating terms and managing the contract process. Fearless and a ruthless focus on execution. Strong working understanding of Customer Experience Solutions. Prior experience within CPaaS offerings is very helpful. Demonstrated experience with Large Enterprise and the ability to leverage those contacts Experience selling communications to a technical and business audience, building trust and mutual respect with technical customers and peers. World-class interpersonal and communication skills to make complex contractual, technical, and financial details sound simple. Confident and effective communicator with the ability to influence individuals and groups at all levels. Organized and efficient. Self-starter attitude and you independently tackle challenges Ability and willingness to travel internationally (25-30%).
Skills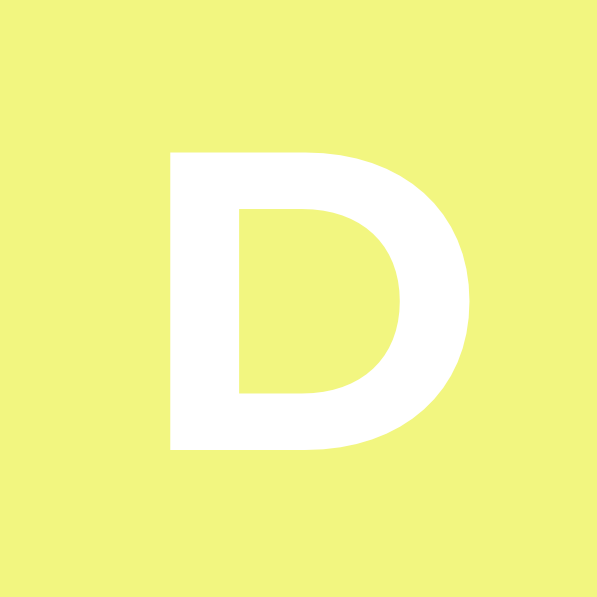 Roles & ResponsibilitiesInitiate and develop relationships with clients for business growth.

Stay abreast of recent industry trends.

Work with management in developing timely solutions for client requirements.

Conduct business reviews with clients on periodic basis.

Contact and follow-up on qualified clients for new opportunities.

Address customer issues/concerns in accurate and timely manner.

Work closely with clients to understand the business needs and to explore opportunities for growth.

Provide business advice and consultancy to clients in Read more
effective manner.

Identify present and future business development opportunities with new and existing clients.

Maintain strong relationship with existing customers for business retention.

Maintain security and confidentiality of client information.

MUST have CEI(KAH) certificate
Must have related relationship management experience for at least 2 years
Able to withstand high pressure work
Skills Requirements:


Degree in any field.
Preferably 1-2 year(s) of experience in sales support, business development and marketing.
Exposure in alcohol industry will be strongly considered.
Experience in FMCG industry are welcome to apply.
Ideally with export knowledge.
Must be proficient in MS Excel.
Willing to travel relatively frequently or based overseas in SEA countries.


Interested applicant, please deposit your resume to [Click Here to Email Your Resume]
Skills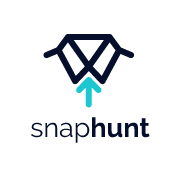 The Offer

Regional role covering Southeast Asia with an international professional services firm.
Develop, implement and integrate digital marketing strategies.
Make a positive impact by making the lives of clients simpler through innovative ideas.


The Employer
Our client is an international corporate business solutions firm with a growing presence in Singapore and Hong Kong, working with high-net-worth individuals, organizations and entrepreneurs. In Singapore, the Company offers professional services from the incorporation of businesses Read more
to business license applications, etc.

The Job
The Digital Marketing Specialist will develop, implement and integrate digital marketing strategies to achieve marketing and business development objectives.
You will be responsible for:

SEO implementation and optimisation including keyword research and content development.
Conducting key research into the digital activity of target markets and audiences and understanding users digital behaviour.
Developing, managing and implementing digital marketing campaigns.
Analysing, monitoring and optimising online campaign performance, taking into account various sources of data and insight.
Interpreting and analysing Google Ads Data, competitor research and keyword analysis to highlight digital solutions.
Supporting the build of digital marketing campaigns, considering Hubspot, CRM and Sitecore.
Writing and managing the distribution of email marketing campaigns using workflows
Planning, overseeing and coordinating paid and organic social media strategy, communications and campaign implementation.
Creating a custom user journey for specific target audiences and markets.
Managing and resolving day-to-day issues on websites including content updates and improvements to the user journey.
Attaining key performance indicators such as reducing the website bounce rate and increase conversion and engagement.
Carrying out AB testing to drive quality online conversions
Liaison with digital agencies.


The Profile

You have at least 3 years experience ideally in Digital Marketing within the Professional Services industry.
You have a specialist Diploma / Degree in Digital Marketing.
You have solid experience in a regional role ideally including experience covering Southeast Asia.
You have editing and writing skills including the ability to devise and edit content for various digital platforms.
You must possess strong computer skills
You have advanced knowledge of a range of digital marketing channels and techniques.
Experience within CRM/ Loyalty Marketing, Digital Transformation/ Change Management, App Marketing and Performance marketing would be a strong advantage.
You have good knowledge of Campaign Management Tools (eg. Hubspot), Web Analytics Tools (eg. Google Analytics) and Other.
You are a clear and concise communicator, able to explain digital strategy results and improvements coherently.
You possess strong analytical skills and are comfortable dealing with numerical data and have good problem-solving skills.
You are adaptable and thrive in changing environments
You pay strong attention to detail and deliver work that is of a high standard.
Experience of CRM systems, Microsoft Dynamics knowledge is preferable.


ref: 58372202
Skills