Sign in or register for a JobTech account.
Jobs that require

business development

skill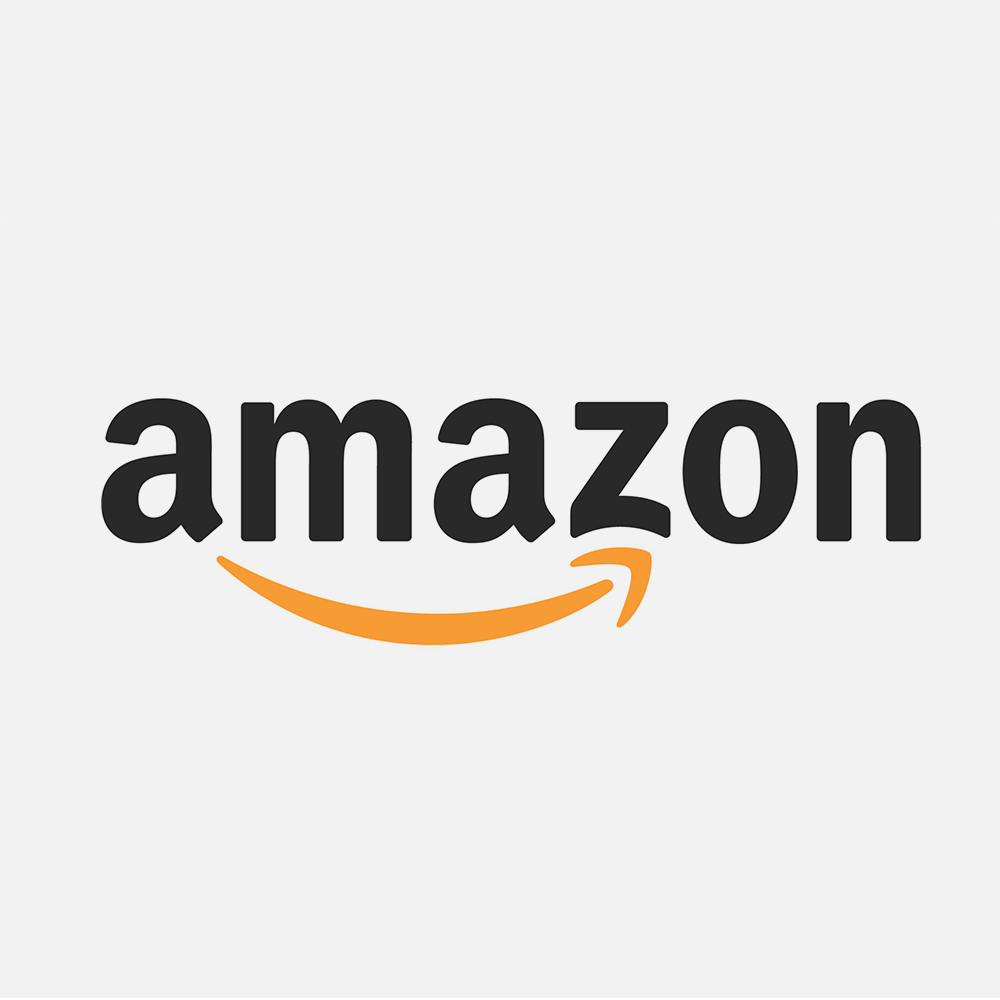 Would you like to engage with senior business and technical leaders of partners and companies to help them achieve extensive business value by migrating and modernizing technology landscapes to AWS? Can you work equally well with executives and technologists? Do you understand the challenges of cloud migration projects? Do you have experience of building and enabling a diverse partner ecosystem?

Amazon Web Services (AWS) is looking for SAP Migration Read more
Partner Managers to inspire and enable our strategic partners to transform their business towards the opportunity of enterprise SAP migrations to AWS. You will be playing a key role in accelerating these partners cloud migration business plans and capabilities to build scale to meet massive customer demand.

You will be part of a cross functional team including business development, sales, solution architecture, partners, and professional services, engaging with senior leadership internally and within the partner and customer environment. Your role will be focused on driving successful outcomes for partners and customers, developing IP and mechanisms to build repeatable and scaleable engagements, and building an effective partner ecosystem.

The SAP Migration Partner Manager works with strategic partners to develop and enable their migration business plans and competencies, including developing joint go to market plans. You will be responsible for driving new revenue growth, increased market adoption and the expansion of the partners AWS aligned portfolio, while also providing deal level commercial support and ensuring they are successful with deployments through to production.

ROLE & RESPONSIBILITIES

· Articulating and positioning a compelling vision and value proposition so that strategic partner executives clearly realize the financial benefits and transformational value to their business and their customers business offered by SAP migration to AWS.

· The end goal is to transform strategic partner ecosystem such that they are able to source and execute SAP migration deals without the need for AWS support.

· Engage strategic partner account teams and inspire and enable lighthouse SAP migration wins that are then replicated.

· Working alongside Partner Development Managers, developing extensive executive and senior management relationships within strategic partner organizations and specifically within the business lines and account teams.

· Developing an extensive portfolio of SAP migration opportunities with strategic partners, including account targeting, joint go to market plans and marketing initiatives.

· Identify opportunities and inspire partners to develop capabilities, IP and new SAP go to market solutions to meet market needs.

· Establish and execute regular cadence and mechanisms to review pipeline, deals and partner performance against agreed plans.

· Identify strategic partners by region that will build scale and agree and execute enablement plans.

· Meet and exceed revenue targets, partner sourced wins, partner led migrations, and lighthouse wins.

· Prepare and give business reviews to the senior management team

· Partner sales enablement, demand generation, lead tracking, deal registration, support for customer and partner opportunities, joint sales reporting, and customer and partner case studies.

· Collaborate effectively with AWS channel and alliance, sales, solution architect, partner marketing, business development, professional service, legal and customer support colleagues; Develop in-market relationship with SAP based on agreed priorities; Propose, co-ordinate and be accountable for investment of AWS Partner Network Acceleration Program resources; Provide feedback, input and timely reporting to regional and global SAP @ AWS community

Basic Qualifications

· Strong SAP functional, business development, infrastructure and cloud experience

· 10+ years relevant work experience in technology enabled consultative selling or business development roles focused on transformation in large enterprise

· Demonstrated ability to be a market maker across industry, partner and technology domain.

· Results focused; consistently exceeds key performance metrics.

· Experience working with large and complex enterprise customers and consulting partners

· Excellent business and financial acumen skills including business case construction and deal negotiation

· Strong verbal and written EN communications skills are a must, as well as the ability to work effectively across internal and external organizations.

· Experience working in a fast-paced and highly cross-functional organization.

· Proven track record of taking ownership and driving results. Ability to effectively lead and work with a variety of organizations, management levels, cultures, and personalities.

· Demonstrate a strong bias for action and hands on approach

· Travel up to 25% within market and 2-3 times per year to destinations outside the market

Preferred Qualifications

· An evangelist of the cloud era, an industry and technology domain, seen as a rainmaker for and by the partners and peers in the respective industry.

· Experience (5-7 years) working within significant relevant large scale organizations or experience selling to and partnering with these organizations is highly desired.

· Education; MBA or commercially focused degree highly desired

· Hands on experience with AWS

· Prior user experience with salesforce.com

Amazon is committed to a diverse and inclusive workplace. Amazon is an equal opportunity employer, and does not discriminate on the basis of race, national origin, gender, gender identity, sexual orientation, disability, age, or other legally protected status.
Skills
Our Advertising Agency is Hiring now!

Business Development Manager

You have a zest in driving our clients to an extra notch, with at least 3 years of experience in Business Development Management
Must be sales oriented, outgoing, resourceful and self-motived
Holds a strong portfolio of clientele and is able to develop new and reliable accounts
Excellent presentation, communication and interpersonal skills
Able to multitask under tight deadlines and work in a dynamic and fast-paced Read more
environment
Strong understanding of concepts, marketing communication, media strategy and use them to fulfill campaign objectives
A team player who works hand in hand with the rest of our account service team in developing strategies for company's clients



Interested applicants, please email your resume together with photograph to: [Click Here to Email Your Resume]
Skills Whole industries have been disrupted and transformed in recent years by digital technology.

As an IT advisory professional, you'll help businesses realise the value they can gain from their IT investments — supporting strategy and being a key growth driver. As part of a high-performing team, you'll deliver exceptional client service — providing advice on how technology enablement, digital transformation and enterprise intelligence contribute to performance improvement, as well Read more
as how IT can act as multiplying effect during major program transformations.

As organisations look to leverage the advantage IT offers, we'll work with you to develop the consultancy and analytical skills that you'll need in today's environment. Working on projects that cross borders and sectors, the experiences you gain here will be more valuable than anywhere else. So whenever you join, however long you stay, the exceptional EY experience lasts a lifetime.

The Opportunity

We're looking for Managers with Technology Consulting experience to join our team with experience in one or more of the following:

SAP ECC6 or S/4HANA with functional competency in one of the following domains:

SAP Accounting (FI/CO)

Your key responsibilities

Effectively manage performance improvement projects, develop analysis, run and engage client teams and stakeholders, and deliver high-quality work products.

Process strong project delivery capabilities and familiar with project management and Agile methodology. Effectively manage both onshore and offshore resources.

Cultivate and manage business development opportunities. Understand EY and its service lines and actively assess/present ways to serve clients. Develop and maintain long-term client relationships and networks. Develop relationships with team members across all EY practices to serve client needs.

Demonstrate in-depth technical/functional capabilities and professional knowledge. Demonstrate ability to assimilate new knowledge. Possess good business acumen. Remain current on new developments in advisory services capabilities.

Establish relationships with client personnel at appropriate levels. Consistently deliver quality client services. Monitor progress, manage risk and ensure key stakeholders are kept informed about progress and expected outcomes. Stay abreast of current business and industry trends relevant to the client's business.

Provide constructive on-the-job feedback/coaching to team members. Foster an innovative and inclusive team-oriented work environment. Play an active role in counseling and mentoring junior consultants within the organization.

Skills and attributes for success

Demonstrated ability to build trust and manage high level, executive relationships.

Demonstrated ability to manage and supervise teams through all phases of the project lifecycle, including requirements definition, process and prose creation, business re-engineering, and application mapping.

To qualify for the role you must have

Approximately 8-15 years of recent relevant work experience.

A bachelor's degree in computer science, engineering, accounting, finance or a related field.

Strong written and verbal communication, interpersonal, presentation, client service and business writing and consulting skills, coupled with a strong interest in further designing, developing and integrating business operations and technology

Ideally you'll also have

Ability to research client inquiries and emerging issues

A dedication to teamwork and integrity within a professional environment

Project Management or Agile certification is desirable

What we look for

Highly motivated individuals with excellent problem-solving skills and the ability to prioritize shifting workloads in a rapidly changing industry. An effective communicator, you'll be a confident team player that collaborates with people from various teams while looking to develop your career in a dynamic organization.

What working at EY offers

EY offers a competitive remuneration package where you'll be rewarded for your individual and team performance. We are committed to being an inclusive employer and are happy to consider flexible working arrangements. Plus, we offer:

Support, coaching and feedback from some of the most engaging colleagues around

Opportunities to develop new skills and progress your career

The freedom and flexibility to handle your role in a way that's right for you

About EY

As a global leader in assurance, tax, transaction and advisory services, we hire and develop the most passionate people in their field to help build a better working world. This starts with a culture that believes in giving you the training, opportunities and creative freedom to make things better. So that whenever you join, however long you stay, the exceptional EY experience lasts a lifetime.

If you can confidently demonstrate that you meet the criteria above, please contact us as soon as possible.

Join us in building a better working world. Apply now.

Want to get to know us better?

Visit ey.com/sg/careers

Become a fan on Facebook: facebook.com/EYCareersSingapore

Follow us on Instagram: instagram.com/EYSGCareers

Connect with us on LinkedIn: bit.ly/EYLinked_Careers

Watch us on YouTube: youtube.com/ernstandyoungglobal
Skills
Core ResponsibilitiesAssist with incorporation of new entityAssist with development of e-commerce and online marketplace platformsAnalyse internal and external data and develop insights for strategies and improvement plansPerform competitor analyses to ensure competitive advantage is maintainedWork with Business Development and Marketing for other key initiativesAssist in ad-hoc projectsJob SpecificationsUndergraduate of local university, preferably in Business, Economics or related disciplinesProficient in at least 1 programming language (eg. python, etc.)Independent and Read more
goal-drivenBe innovative, motivated and open-mindedMust be a self-starter and responsible with work and deadlinePlease indicate your CGPA and period of availability for internship clearly in your resume. We regret that only shortlisted candidates will be notified.
Skills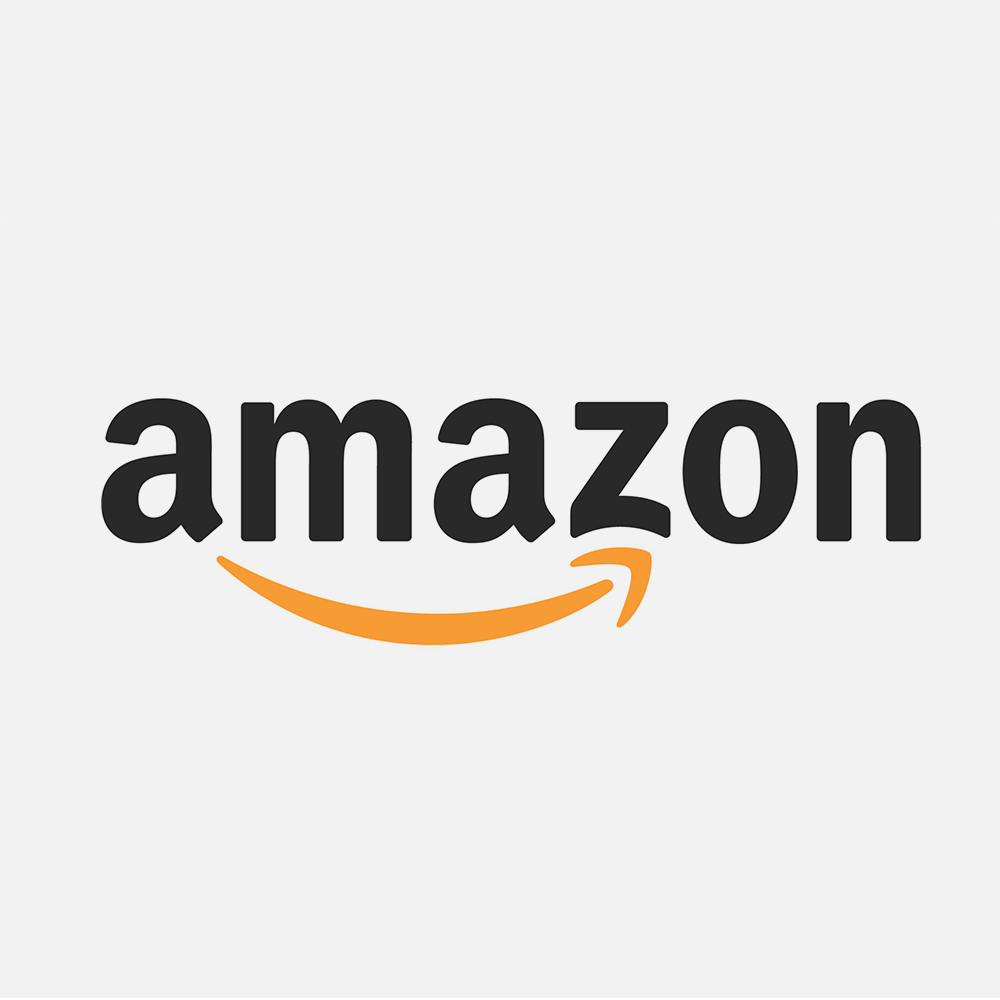 Job Description:

Amazon Web Services is looking to hire experienced and motivated technologists, with significant Financial Services depth, who possess a unique balance of technical depth and elite interpersonal skills to work with some of the most recognizable Financial Services Enterprises across ASEAN. We want individuals who demonstrate the ability to think strategically about business, create technical definitions around customer objectives in complex situations, develop solution strategies, motivate and Read more
mobilize resources, as well as deliver results all in one of the most complex and regulated industries undergoing rapid transformation.

Ideally, youre an experienced technologist with significant Financial Services experience gathered across Banks, Insurance and/ or FinTechs at MD or C-Level. The ideal applicant will have Financial Services Application development as well as large-scale Infrastructure experience. Your experience in leading and building Digital Transformation initiatives across a Bank or an Insurer will be of value.

A technology virtuoso who has a breadth of knowledge in application architecture and design, hands-on experience developing distributed systems, deploying scaleable infrastructure, and building data solutions. You also want to help guide the broader industry towards a technology you believe in. You have immediate credibility with technologists and developers at all levels, from students to CIOs. You love to share your passion with others and exhibit good judgment in selecting strategic opportunities to do so. You dont just want to be part of an industry movement; you want to be leading it. If this sounds like you, wed love to speak with you.

As the ASEAN FSI Solutions Architect Leader at Amazon, you will partner with customers, account managers, business development, engineering, and product teams to craft scalable, flexible and resilient architectures that address customer business problems and accelerate the adoption of our new services. In collaboration with sales, you will drive revenue growth across a broad set of customers. As a trusted customer advocate, the Solutions Architect will help organizations understand best practices around platform integration.

Our Solutions Architects are passionate about enabling innovation through continuous deployment in DevOps with technologies like Chef and Puppet, building web & mobile scale-out applications using memcache or Redis, RDBMS (MySQL, AWS Aurora, Oracle, SQL Server, and Postgres) and NoSQL (Amazon DynamoDB, MongoDB, and Cassandra) data stores, and implementing big data analytics w/ technologies like Hadoop, Amazon EMR, Amazon RedShift, and Amazon Kinesis. Solution Architects also understand infrastructure and how to effectively manage compute, networking, storage as well as Enterprise processes.

For this role, you ideally have also had exposure to Financial Services or Telecommunications, Manufacturing, Semiconductors or other industries and can hold your own in a business conversation when talking to finance managers or business decision makers.

Role

This role will be responsible for the following:

1. Creating a C-Level opportunities by earning trust with local CIOs, CTOs, Chief Digital Officers or other executives by demonstrating the breadth of AWS technologies in the context of business solutions relevant for the financial services industry.

2. Contribute to and work with Local Markets account teams and coordinate technical solutions locally with local or global TAMs, Specialist SAs, and BD/product teams as necessary.

3. Capture and share best-practice knowledge amongst the AWS FSI solutions architect community · Author or otherwise contribute to AWS customer-facing publications such as whitepapers

4. Understand ASEAN FSI regulatory requirements for hosting critical workloads in the cloud.

5. Understand and help validate customer use cases

6. Proactively help customers understand and build a change management (operating model) mindset to fully take advantage of the cloud.

7. Technically validating opportunities and identifying new opportunities by building a strong relationship with technology decision makers within the sector.

8. Employing mechanisms or creating new mechanisms for customer enablement workshops, immersion days, well-architected reviews, etc.

9. Participating in operational events as necessary to aid the customer in recovery and leading the customer to create appropriate architectural decisions to prevent operational events.

10. Becoming familiar with the capabilities of partners and providing a level of quality assurance with various partners (ISVs, LSIs, and GSIs) to ensure that the customer knows how to direct their partner for the correct outcome and the partner has the tools to successfully deliver on behalf of the customer.

11. Architecting complex infrastructure/application solutions for enterprise requirements working with ISVs, partners or individually.

12. Understanding customers existing landscape and translating on-premise capabilities to cloud capabilities and assisting the customer in understanding the technical steps that are required for lift and shift, rehosting, refactoring, or building new solutions on AWS.

Basic Qualifications

15+ years of design, implementation, and/or consulting experience with distributed applications or systems architecture including 5+ years of experience with Financial Services Applications architecture, distributed, high scale and throughput architecture and/ or infrastructure design and implementation.

Passion and curiosity for technology, especially new and emerging ways of solving problems with data and systems that are massively scalable.

Preferred Qualifications

· Working knowledge of software development tools and methodologies

· Experience architecting/operating solutions built on AWS

· Experience migrating or transforming legacy customer solutions to the cloud in a regulated environment

· Presentation skills with a high degree of comfort speaking with internal and external executives, IT management, and technical teams

· Excellent communication skills with an ability to right level conversations

· Demonstrated ability to adapt to new technologies and learn quickly

· Familiarity with common enterprise FSI services ( Core Banking, Directory Services, Information Assurance, Virtual Desktop), products (Oracle, SAP) and frameworks (ITIL, Zachman, TOGAF)

· Willingness to travel up to 40%

· Technical degree; Computer Science or Math degree desired

Amazon is committed to a diverse and inclusive workplace. Amazon is an equal opportunity employer, and does not discriminate on the basis of race, national origin, gender, gender identity, sexual orientation, disability, age, or other legally protected status.
Skills Are you looking for unlimited opportunities to develop and succeed? With work that challenges and makes a difference, within a flexible and supportive environment, we can help our customers achieve their dreams and aspirations.Job DescriptionThe incumbent will be responsible for the case management of pre/post sale service transactions. The Case Manager supports Operations to ensure a smooth, timely, and positive service experience for the Financial representatives and clients Read more
for new submissions and existing policies.The Case Manager is responsible for overseeing the end-to-end service aspects throughout the case lifecycle (pre- and post-sale)Pre-sale:The Case Manager will mainly liaise with the Financial Representatives, Business Development Managers, New Business & Underwriting and Legal & Compliance teams to assist with understanding and gathering of required financial and medical documents, underwriting requirements and other necessary documents, especially critical for policy issuance. Responsible for ongoing and proactive status updates.For HNW Business:Regular case discussion with Financial Representatives to provide clarity on underwriting requirements and decisionsBe the first line of review for appeals and provide appropriate advice to our partnersProvide close follow-up for cases that required Legal & Compliance teams reviewPost-sale:The Case Manager will mainly liaise with the Distribution Partners, Policy Services, Product & Pricing teams, Client Services and Claims teams on inforce policy requests, including policy changes, inforce illustrations, claims and other post-sales related transactions. Provides clear information on the necessary requirements to allow for one-touch resolution. Responsible for ongoing and proactive status updates.For HNW Business:Facilitate the overall processes for post sales transactionCoordinate with internal stakeholders to provide accurate and timely information Reporting Consistently and accurately track incoming requests from internal and external stakeholders and ensure that the requests are answered promptlyFor Retail Business:To record all incoming and outgoing enquiries in the designated platform to provide one-view of the customer records for all internal stakeholdersFor HNW Business:To record all ad-hoc requests for end to end handlingMaintain daily/weekly/ monthly reports, as required, for the tracking of outstanding issues, submissions, withdrawals, feedback and overall adherence to Service Level Agreement; where management's expectations are not met, highlight their root causes, where appropriateFor HNW Business:To prepare monthly pipeline cases for reporting purpose and focus list for New Business & Underwriting team that are critical for policy issuance.Record all ad-hoc requests for end to end handlingParticipate in regular team huddles and provide important updates (where applicable)Other responsibilities Perform screening of submitted documents before they are registered via AWD for processingFor Retail Business:Checking for completeness includes submitted documents that are presented at the Advisor CentreEnsure proper filing and archival of all the documents received by the teamHandle appeals and garner responses from the New Business, Underwriting & Policy Servicing team; ensure documents received are processed promptlyAttend to queries relating to third party services and any other matters relating to policy issuance of servicingConduct enhanced due diligence checks, AML verifications prior to policy issuance and ensure contracts are issued upon receipt of premiums and required original documentsFollow up on outstanding requirements and any form of appeals pertaining to Operations mattersReview work process improvement to enhance effectiveness and efficiencyAssist in onboarding of new banksConduct Operations related trainings to Internal stakeholders, Financial Representatives and PartnersAny tasks delegated from time to timeRequirementsDiploma/Degree from any recognized institution/universityMinimum 5 years working experienceMinimum 3 years insurance industry experienceHighly service-oriented, organized, and able to multi-taskStrong communication skills (verbal, written and presentation)Understanding of financial services and the needs of sales professionals is an advantageCandidates with front facing experience is an added advantageFlexible and able to adapt in a fast-paced and changing environmentIf you are ready to unleash your potential it's time to start your career with Manulife/John Hancock.About ManulifeManulife Financial Corporation is a leading international financial services group that helps people make their decisions easier and lives better. With our global headquarters in Toronto, Canada, we operate as Manulife across our offices in Canada, Asia, and Europe, and primarily as John Hancock in the United States. We provide financial advice, insurance, and wealth and asset management solutions for individuals, groups and institutions. At the end of 2019, we had more than 35,000 employees, over 98,000 agents, and thousands of distribution partners, serving almost 30 million customers. As of March 31, 2020, we had $1.2 trillion (US$0.8 trillion) in assets under management and administration, and in the previous 12 months we made $30.4 billion in payments to our customers. Our principal operations are in Asia, Canada and the United States where we have served customers for more than 155 years. We trade as 'MFC' on the Toronto, New York, and the Philippine stock exchanges and under '945' in Hong Kong.Manulife is an equal opportunity employer. We strive to attract, develop and retain a workforce that is as diverse as the customers we serve and to foster an inclusive work environment that embraces the strength of cultures and individuals. We are committed to fair recruitment, retention and advancement and we administer all of our practices and programs based on qualification and performance and without discrimination on any protected ground.It is our priority to remove barriers to provide equal access to employment. A Human Resources representative will consult with applicants contacted to participate at any stage of the recruitment process who request any accommodation. Information received regarding the accommodation needs of applicants will be addressed confidentially.
Skills Recruiting in a corporate firm is a good profession for those who want to assist people with finding the right job and fundamentally change their lives. It is a profession with a personal touch. Responsibilities:Business DevelopmentIdentify and secure potential businesses by conducts market research / cold-callingEngage in terms & rates negotiations with clients.Play an advisory role to clients pertaining to employment matters.Forge and sustain long-term relationships with Read more
candidates and clients.RecruitmentSourcing for candidates through different channelsConducting interviews to assess your potential candidatesPlace your candidates into suitable rolesRequirements: Holds a Bachelor's Degree of any disciplinePreferred skills:· Resourceful and driven· Keen interest in sales · Confident individual and good interpersonal skills· Outstanding consultants can look forward to relocating to work in our regional officesOther Information:Competitive Commission pay-out structure (Increases exponentially & Uncapped)Convenient location, located near Orchard MRTKate Chang Chu YanEA License No.: 16S8107 | EA Personnel Registration No.: R1332479
Skills Are you highly motivated, with excellent communication and a flair for sales and customer service? Then consider a move to AAM Advisory as a Business Development Executive. This challenging and rewarding role comes with a starting salary based on experience, target related bonus, commission, 26 days holiday and some really great benefits.

About Us

AAM Advisory is part of Quilter, a leading provider of advice, investments and wealth management, with Read more
a portfolio of £118.1 billion of investments and over 900,000 customers worldwide. We're also an award winning Financial Advisory firm in Singapore with over 5,000 clients and more than SGD 1 billion of assets under advisement (AUA). You won't just find diverse, talented and friendly teams here either. You'll also discover an inclusive culture and every opportunity for personal and professional development.

About the role

As a Business Development Executive, you'll work alongside an experienced financial planner responsible for warm lead follow up and leads generation. You'll also help us deliver our business development sales targets by communicating with people via email, LinkedIn, the phone and, occasionally, face-to-face, with a view to scheduling a meeting with one of our team. And, when it comes to effective workflow/database management and keeping accurate records, again, we'll count on you to deliver. Generating leads, cold calling customers, keeping abreast of trends in the market and seeking ways of improving how we do things – you'll get to do all of this, and more.

About you

It really is a great opportunity to learn aspects of AAM's financial planning proposition and develop the necessary technical and market awareness knowledge to assist our financial planners. As well as the ability to provide quality customer service, you'll need a strong eye for detail and be comfortable working under pressure, as well as to targets and deadlines. Proactive, professional committed to self-development, you're keen to enhance your knowledge and expertise in a fast-moving business development environment too. Any experience in sales or advisory/client servicing work would be an advantage, but is not as essential as your enthusiasm and drive.

Benefits & working hours

No matter what job you do you should feel valued and appreciated. That's why, in order to attract, motivate and retain the best people, we offer a very competitive total reward package, which enables our employees to share in the success they help to create

Private Health Insurance

Competitive Base Salary and Commission structure

Career development opportunities within company

minimumYearsExperience :

1

[CANDIDATES WHO REQUIRE WORK PASSES NEED NOT APPLY]
Skills
Description
>Your role is to understand and share our exceptionally deep product story, link it to our values and encourage our resellers to think and act differently. You will provide the highest level of customer service to our priority reseller partners, ensuring they have access to the latest enablement tools and sales assets and effectively articulate the Why Apple proposition so that the benefits are clear.

You will conduct strategic Read more
account planning sessions with Apple's most significant resellers in the region, present your account plans to Apple leadership team and handle progress through reseller quarterly business planning sessions.

You will actively scour the market for new reseller partners, expand geographic coverage, identify new partners for Mac and qualify the open channel opportunity where relevant.

Within the E&E team, you will assist the customer sales team with following up on POs once they have been logged by a reseller partner. You will align on the status of the country's customer leads and deal pipeline with the customer on a weekly basis. Coordination with the Field Programs and Partnerships team will centre around executing scalable initiatives and demand generation activities for the reseller channel.

In addition, you will work cross-functionally with the training and enablement team to up skill critical partners, reseller operations to fulfil supply, the credit team to ensure smooth execution, finance for special pricing requests, and country sales team for 'One Apple' distributor and reseller account management.

Success is significant growth in Apple's sales volumes across all lines of business from our reseller channel. You are accountable for signing up and leading a critical mass of reseller partners to fulfil the end-customer demands of scale and scope.

Your sales record will be extraordinary, your attitude dynamic yet flexible and your ability to lead and innovate of the highest order.

Above all, you are adaptable, thrive on making the complex simple and deal with ambiguity with ease.
Key Qualifications
>Experience in sales, account management, commercial or partner development.Fluent in sales operational responsibilities such as account management, account or territory planning, pipeline building, opportunity management and formal meetings such as quarterly business reviews.Confident and articulate, with a clear ability to influence others, learn quickly and navigate diverse and demanding partners.Extraordinary presentation and interpersonal skills.Validated experience in delivering successful outcomes through internal and external collaboration.A deep knowledge of Apple products is not mandatory, but is preferred.
Additional Requirements
>Apple is an Equal Opportunity Employer that is committed to inclusion and diversity.
Skills Job Description: Experience in business development and/or sales in commercial interior design industry.Cooperation with Clients, consultants, Designers, project co-ordinator, sub-contractors, supervisors, and building authorities involved in the projects.Setting up framework for developments, infrastructure works and tenant fit-outs.Provide leadership, direction, and education of key strategic initiatives targeted at improving safety culture and complianceReview the progress and overall project budget and schedule, responding to customer requests in accordance with company Read more
policy.Ability to understand construction drawings.Requirements: Academic Qualifications: Diploma & aboveAt least 2 years of relevant working experience in business development, preferably in construction, or ID industryStrong analytical, writing, and interpersonal skills.Able to multi-task in an extremely fast-paced environment.Self- motivated and able to work independently as well as in a team.Working hour: Monday – Friday, 9:00AM – 5:30PMJob Types: Full-time, PermanentSalary: $3,000.00 /monthWork Remotely:Yes
Skills