Sign in or register for a JobTech account.
Jobs that require

business development

skill Requirements:

Degree in any field. Preferably 1-2 year(s) of experience in sales support, business development and marketing. Exposure in alcohol industry will be strongly considered. Experience in FMCG industry are welcome to apply.

Ideally with export knowledge. Must be proficient in MS Excel. Willing to travel relatively frequently or based overseas in SEA countries. Interested applicant, please deposit your resume to
Skills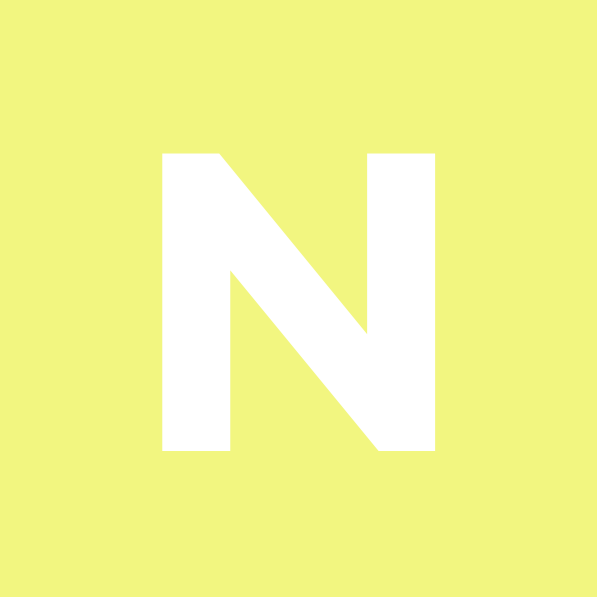 Nokia is a global leader in the technologies that connect people and things. With state-of-the-art software, hardware and services for any type of network, Nokia is uniquely positioned to help communication service providers, governments, and large enterprises deliver on the promise of 5G, the Cloud and the Internet of Things.

Serving customers in over 100 countries, our research scientists and engineers continue to invent and accelerate new technologies that Read more
will increasingly transform the way people and things communicate and connect.

Nokia is an equal opportunity employer that is commited to diversity and inclusion.

At Nokia, employment decisions are made regardless of race, color, national or ethnic origin, religion, gender, sexual orientation, gender identity or expression, age, marital status, disability, protected veteran status or other characteristics protected by law.

General Purpose:

The APAC Regional Optical Network Architecture team is responsible for

guiding the success of all Optical Networks Business Unit solutions and key

campaigns in the region. Working collaboratively with regional and global

product management, marketing, network solution & validation teams, and

Business development teams to deliver successful end to end solutions for our

customers. This is a unique opportunity to work for a global End-to-End

organisation, a leading Optical System's vendor and in a fast growing and

dynamic market.

Main Responsibilities:

Providing the deep end to end solution expertise needed to make strategic business decisions on behalf of the region

Capture end to end solution requirements from BDM's and customers, working with various internal stakeholders to validate such requirements

The central team's "Voice" in front of our customers, confidently presenting our end to end solutions in customer meetings, workshops, roadshows and industry events

Ownership of each and every "Key Marketing Campaign" as identified by the APAC RBC Head, driving BDM awareness and customer communication

End to end solution and scenario validation on behalf of the region, working together with rPLM and global NS & Validation team

Supporting BDM and Advanced Tendering teams with complex bid's, RFP's, RFI's, and proactive proposals

Minimum 5-10 years of telecommunication industry experience, within the Optical Transport domain

Must have minimum of 3-5 years experience working within Optical Systems Engineering, Architecture, Product Management or similar discipline

In-depth knowledge of the optical transport industry and technologies (DWDM, OTN, Ethernet)

In-depth knowledge of next generation photonic architectures, high-speed electro-optics and control plane technologies

Solid understanding of the latest market trends, from Access to Core

Presentation and communication skills

Bachelor's degree in telecommunications or related field

Pre sales or product management experience within the optical transport domain

Customer facing experience

Proficient in English reading/writing/speaking

Proven experience presenting to senior level stakeholders (C-Level)

Apply now.
Skills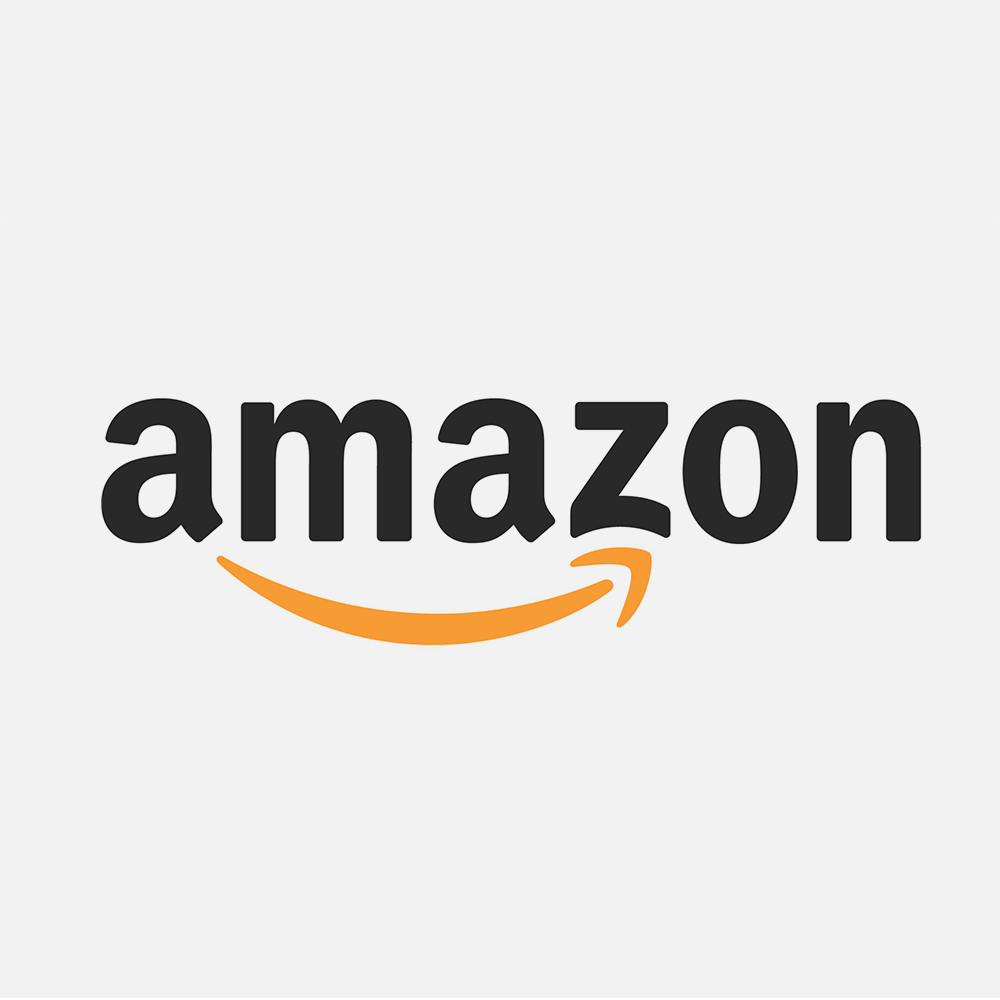 The Amazon Web Services (AWS) Worldwide Financial Services team is looking for an experienced Sales Leader to join our fast-paced team to work with our strategic partners, and help customers solve their business problems in financial services worldwide. As a Financial Services Partner Sales Manager, you will have the exciting opportunity to drive partner solution sales into AWS's Global Financial Services customers. .

Responsibilities include working with our Global Read more
Financial Services Accounts and suggesting the right mix of consulting & technology partner solutions to drive customer success and AWS adoption.

You will also be working with Strategic Consulting & SI Partner firms in financial services to drive opportunities pipeline for key accounts.

You will help partner build the right proposal for customer based on AWS services, and help them with available AWS funding options. You will also own GTM strategy, manage goals, grow business and technical relationships.

Your next job should be at Amazon!!

Roles & Responsibilities:

· Set and implement a business development plan, and drive opportunity pipeline with strategic technology, consulting and SI partners for Global Financial Services accounts, and ensure it's in line with the AWS strategic direction.

· Identify customer challenges, and will work with partners to define and deliver the joint solution set and supporting collateral.

· Manage and drive joint sales engagements between Partners and Sales Teams.

· Engage the Partners field sales organization, channels and end customers to create and drive revenue opportunities for AWS.

· Have a deep understanding of the financial services partner capabilities and solutions that will drive customer success.

· Work with PDM (Partner Development Manager) and AWS account teams in a highly collaborative operating model to develop pipeline specific with strategic partners.

· Understand and exploit the use of salesforce.com and other internal Amazon systems.

· Manage complex contract negotiations with partner, AWS sales teams and customers.

Basic Qualifications

· 15 + years of direct Sales and business development plans.

· 7+ years of experience doing consultative sales in the financial services industry

· Working with partners through account management, product management, program management and business development engagements, as example

· Bachelors degree

Preferred Qualifications

· Consistently exceeds quota and key performance metrics, with hands on experience negotiating enterprise contracts with F100 companies

· Knowledge of leading system integrators (SIs) that service the financial services industry

· A team player who effectively integrates, motivates and builds relationships with cross-functional team members, sponsors, key stakeholders, executives, and other individuals or organizations involved with or affected by the program

· Works effectively in a dynamic environment with changing priorities and comfortable dealing with ambiguity

· Excellent presentation, communication (oral & written), and relationship building skills, across all levels of management

· MBA

· Technical, business or marketing degrees

· Meets/exceeds Amazons leadership principles requirements for this role

· Meets/exceeds Amazons functional/technical depth and complexity for this role

Amazon.com is an Equal Opportunity-Affirmative Action Employer Minority / Female / Disability / Veteran / Gender Identity / Sexual Orientation / Age.
Skills Microsoft provides opportunities to empower you to create things that help others and change the world. Come as you are, do what you love.

Microsoft Aspire Experience is an onboarding experience, designed to equip, develop and empower those who join Microsoft after graduating from undergraduate school, MBA programs, or special job placement programs. As a company, we look to these bright talented individuals to shape the future of our Read more
company, to spark the next waves of disruptive innovations, and most importantly, to help discover new ways to accomplish our mission. For this reason, our mission is to empower our university hires to achieve more.

Listed below are examples of what you could be doing – bear in mind you will be assessed for all available roles, and assigned to the position we believe is the best fit for you based on your background, career expectations, performance at interview stage and available roles at the time of hiring.

Applications are reviewed on a rolling basis, the university recruiting team will be in contact with you should you be deemed suitable.

Responsibilities

Types of Jobs for Graduates

About the Customer Facing Technology Roles

Taking on a customer facing technical role, you'll get to grips with the world's most advanced technologies, see new products come to market and introduce cutting-edge technology solutions to our customers. We have some of the world's biggest companies as clients. If you like the idea of developing technical solutions to help them overcome their business problems, this is the role for you.

Example roles include but are not limited to; Technical Account Manager, Technology Solutions Professional and Partner Technology Strategist, Customer Success Manager.

Technical Account Manager (TAM)

The TAM is the primary front-line customer facing support role within the Microsoft Services organization, and is responsible for the overall growth, quality, and satisfaction of the customer's support services relationship. You will provide value on the operation and optimization of their IT infrastructure through quality Microsoft's Service Delivery Management.This role offers an opportunity to be front and center with our customers supporting them in their digital transformation, while accelerating your career by driving business impact.

Specialist

The Solution Specialist role is focused on working with Microsoft's account teams to identify and drive opportunities in targeted workloads. As a Solution Sales Professional, you will work closely with Sellers and Partners to plan and execute account coverage and campaign strategies to unlock new sales opportunities. The role is adept at understanding the needs and process pains of customers to identify opportunities where Microsoft solutions can add long-term value.

Partner Technology Strategist

The Partner Technology Specialist (PTS) role is key to Microsoft's partner management strategy as part of the One Commercial Partner (OCP) Organization. Via the channel business development model Microsoft together with the partners works with clients to ensure their business needs are addressed through Microsoft products and services. The role of the Partner Technology Strategist is to secure partner's technical commitment, ensure ongoing enablement and support their business growth.

Customer Success Manager

The Customer Success Manager (CSM) role will enable our customers to realize business value from their investment and make our customers passionate advocates of Microsoft. As a CSM, you will help to create value for customers by ensuring they clearly define business outcomes and then build a "success plan" with the appropriately identified objectives, stakeholders, milestones, risks and metrics needed to achieve them.

Account Technology Strategist

The Account Technology Strategist (ATSs) are our enterprise customer's chief architects. Acting as a chief architect offers a high profile, customer-facing role that is the primary technical face and orchestration point for enterprise customers. Successful ATS' have a strong, proven IT background and demonstrated knowledge with a broad range of Microsoft solutions and technologies.

Partner Development Manager

As a Partner Development Manager (PDM), you will act as the daily face of our company to our partner channel. The PDM is accountable for driving performance of a managed portfolio of partners, by business priority, with a primary focus on Microsoft cloud services (O365, Azure and Dynamics 365) and complementary products. The goal is to drive partner recruitment, enablement and business growth based on the partners' strengths and priorities. The PDM represents Microsoft to our partners, communicates our strategy, sells our vision and brings partners along in the digital transformation journey.

About the Customer Engagement & Corporate Roles

Become the essential connection between our clients and the technologies that help them expand the size of their businesses and become more profitable. You collaborate, manage, and fuel the success of business groups. You are dedicated to creativity, communication, and strategy. We need world-class marketing professionals to drive our consumer and enterprise growth. We are looking for agile and innovative thinkers to keep us on the forefront of technology and on top of the continually evolving world of marketing.

Example roles include but are not limited to; Product Marketing Manager, Audience Marketing Manager, Marcomm Manager, Licensing Sales Specialist, Customer Program, Account Executive, Sales Excellence Manager, and Business Planning Manager.

Qualifications

Requirements:

Fresh university graduates from MBA, Masters (non-MBA), Bachelor's degree

For MBA: Have less than 7 years combined (full-time) professional work experience graduating between August 2019 to July 2020

For Masters (non-MBA), Bachelor's : Have less than 2 years combined (full-time) professional work experience graduating between August 2019 to July 2020

Passion for the technology and innovation

Seeks opportunities to learn new methods, procedures or techniques

Evaluates & builds solutions based on customer perspective

Good understanding of the relationship between technology and business

Excellent communication, negotiation and presentation skills

Takes responsibility and holds others accountable for actions, decisions, and goals

Thriving in a fast paced, ambiguous environment

Ability to influence, inspire and lead from any role

Microsoft is an equal opportunity employer. All qualified applicants will receive consideration for employment without regard to age, ancestry, color, family or medical care leave, gender identity or expression, genetic information, marital status, medical condition, national origin, physical or mental disability, political affiliation, protected veteran status, race, religion, sex (including pregnancy), sexual orientation, or any other characteristic protected by applicable laws, regulations and ordinances. We also consider qualified applicants regardless of criminal histories, consistent with legal requirements. If you need assistance and/or a reasonable accommodation due to a disability during the application or the recruiting process, please send a request via the Accommodation request form.

Benefits/perks listed below may vary depending on the nature of your employment with Microsoft and the country where you work.
Skills Company Overview:

With dual headquarters in the UK and US, the Company is a global leader in financial information services with operations in more than 30 countries.

The Company complies with all laws governing employment in each jurisdiction in which it operates, and provides equal opportunity to all applicants and employees. All applications will be considered without regard to race, colour, religion, gender, national origin, age, disability, marital or veteran Read more
status, sexual orientation, and other status protected by applicable laws.

Department Overview:

The Company's Singapore office has a mixture of analytical, business development, sales and operational staff. This Office Manager role will support approximately 22 staff with travel and visa arrangements, room bookings as well as being responsible for the day-to-day office management. In addition, the Office Manager provides local HR support such as responding to staff queries, managing payroll, employee benefits and working closely with the regional HR team.

In addition, this role will also provide maternity cover for another Office Management role, also based in Singapore.

Role Profile

This is an all-encompassing role of Office Manager, versed in facilities, operations and with an HR background. This role requires an individual who is fluent in English with strong grammar and writing skills and interpersonal skills.

Responsibilities include, but not limited to:

General Office Management

Manage operational matters and facilitate smooth running of Singapore office

Ensure the availability and maintenance of Office Equipment, including obtaining and negotiating quotes to final purchase

Ensure office expenses are spent prudently and within budget without compromising quality. Reduce office management running costs where possible by negotiating better pricing with suppliers and being aware of promotional pricing

Process all office related expenses in a timely and accurate manner

Manage building related tasks such as renovation, lease renewal, health & safety requirements and ensuring each employee has a comfortable, practical workstation etc

Handle flights, hotels, meeting room booking enquiries and requests with ease and minimal errors

Work with IT staff to ensure systems run smoothly, timely and adequate IT support is provided to all Singapore staff

Ensure office premise is in operation without any disruption and liaise with landlord to ensure all staff adheres to building code and safety requirements

Work with stakeholders to organise, implement and test Business Continuity Plan as required

Remind all staff to adhere and comply with Company's code of conduct, policies and procedures including Clean Desk Policy, etc

Obtain relevant approvals for purchase of equipment for new joiner when required

HR

a) Recruitment

Liaise with Regional HR to finalise new joiner employment contracts and ensure the smooth onboarding of each starter

Manage the HR information system for new hires/rehires/contractual changes/ leavers and escalate issues as needed

Ensure all required employee documents are stored and maintained in respect of Employment and Dependant Pass holders; actively track expiry dates to manage renewals as needed

b) HR Admin/Benefits

Update and maintain all employee personnel files

Arrange and prepare insurance coverage for staff and dependants

Review insurance renewal yearly to ensure sufficient coverage at the best optimum premium, working with the Company broker

Answer all staff queries regarding insurance and benefits

Ensure compliance with HR process for probationary periods

Maintain all leave records in the leave administration system

Submission of maternity and childcare leave records to government as required

Ensure monthly staff payroll is processed without error

Update the HR Information System, Employee Central when required, ensuring the system holds accurate and upto-date information at all times

Use appropriate templates to draft contract changes, leaver letters as needed

Work closely with Regional HR; contribute towards discussions regarding process management and/or policy development, making suggestions for improvements and ensuring they are in line with local regulations

Person Specification

Essential:

Degree holder in Accounting/HR/Administrative Management or related discipline, or equivalent work experience

A minimum of 8 - 10 years' experience in a similar role with equal status is necessary in order to perform this role successfully

Fluent English essential and strong grammar and writing skills

Able to work under pressure and manage competing priorities

Pro-active with good problem solving skills

Discrete and methodical working style

Advantageous:

Previous experience working with expatriates, multi-national corporations/or in a financial institution environment

Previous experience using HR software

Key Candidate Competencies:

As you will be working with confidential and sensitive information, you know how to demonstrate integrity in your approach to build trust and confidence

You will have a positive and approachable personality; wanting to help and support a busy office

With multiple daily priorities to deal with, you should be able to manage your workload in a time effective way, working to schedules and meeting deadlines whilst being thorough and diligent

You're self-motivated to do what's needed to get the job done

You're able to think beyond the immediate task to consider what's needed next and makes proposals to move forward

You're able to communicate clearly with people and get to the bottom of what they really need, by asking deeper, more probing questions

You can demonstrate empathy working with people globally, through finding common ground, building a rapport and treating people with respect

You understand your role as part of the wider team, knowing when and who to contact when issues arise

As part of a growing, busy business you can work flexibility and adapt to change

Hours of Work:

9am to 5.30pm (Monday to Friday), plus flexibility required to meet business needs

Application:

We are not seeking assistance from recruiters at this time.

To apply, please submit a short cover letter stating your suitability for the role plus details of any valid visa that you hold and your up-to-date CV. Please also enter your current and desired gross annual salary and notice period in the applicable spaces when completing your application

but do not include them in your CV

. We regret we are only able to respond to successful applicants.
Skills
ZS is the world's largest consulting firm focused exclusively on helping companies improve overall performance and grow revenue and market share, through end-to-end sales and marketing solutions – from customer insights and strategy to analytics, operations and technology. From our worldwide offices, ZS experts draw on deep industry and domain expertise to help companies make smarter decisions quickly and cost effectively. We are particularly known for our strong Read more
presence in the pharmaceutical and health care sectors, yet work across a range of industries.

ZS's Business Consulting group delivers solutions to a broad spectrum of sales and marketing challenges. We also help our clients transform their sales and marketing organizations to implement these solutions. Our solutions and recommendations are based in rigorous research and analysis underpinned by deep expertise and thought leadership.

STRATEGY INSIGHTS & PLANNING CONSULTANT

Strategy Insights & Planning Consultants serve on project teams that deliver high-quality sales and marketing projects to clients. In particular, Consultants possess unstructured problem solving skills as well as strong analytic, synthesis and communication skills. Consultants may work on multiple projects simultaneously. As Consultants advance in their career, they specialize in a particular industry, practice area and/or client relationship.

Responsibilities:

Work with project leadership to define project scope and develop approach;

Lead project task execution by ensuring progress, organizing project data and coordinating team meetings;

Conduct issue analysis and develop hypotheses on the key client issues;

Design and execute qualitative and/or quantitative analyses to test and analyze hypotheses;

Synthesize findings, develop recommendations and communicate results to clients and internal teams;

Provide thought leadership and innovation within projects and practice areas;

Participate in business development;

Contribute to internal firm activities;

Coach and mentor junior team members.

Qualifications:

MBA with bachelor's (and often graduate) degrees in business, economics, marketing, psychology, physical or life sciences, engineering, applied math, statistics or related fields with a strong academic record. Alternately, candidates may possess a PhD in marketing, economics, decision sciences or related field with a business application. In lieu of an MBA or PhD, 5-8 years of relevant work experience may substitute;

3-5 years of pre-MBA relevant work experience;

High motivation, good work ethic, maturity and personal initiative;

Aptitude for, and enjoyment of, leading and managing teams;

Effective oral and written communication skills that enable personal impact with senior-level decision makers;

Strong attention to detail, with a quality-focused mindset;

Analytic problem solving skills, with a creative and innovative outlook;

Client service orientation.

ZS is a global consulting firm; fluency in English is required, additional fluency in at least one European or Asian language is desirable.

An on-line application, including a cover letter expressing interest and a full set of transcripts (official or unofficial), is required to be considered.

ZS Associates offers a competitive compensation package with salary and bonus incentives, plus an attractive benefits package. We are a fair employment practices employer.
Skills Coupa Software (NASDAQ: COUP), a leader in business spend management (BSM), has been certified as a "Great Place to Work" by the Great Place to Work organization. We deliver "Value as a Service" by helping our customers maximize their spend under management, achieve significant cost savings and drive profitability. Coupa provides a unified, cloud-based spend management platform that connects hundreds of organizations representing the Americas, EMEA, and APAC Read more
with millions of suppliers globally. The Coupa platform provides greater visibility into and control over how companies spend money. Customers – small, medium and large – have used the Coupa platform to bring billions of dollars in cumulative spend under management. Learn more at www.coupa.com. Read more on the Coupa Blog or follow @Coupa on Twitter.

Do you want to work for Coupa Software, the world's leading provider of cloud-based spend management solutions? We're a company that had a successful IPO in October 2016 (NASDAQ: COUP) to fuel our innovation and growth. At Coupa, we're building a great company that is laser focused on three core values:

1. Ensure Customer Success

– Obsessive and unwavering commitment to making customers successful.

2. Focus On Results

– Relentless focus on delivering results through innovation and a bias for action.

3. Strive For Excellence

– Commitment to a collaborative environment infused with professionalism, integrity, passion, and accountability.

We are currently seeking an Enterprise Account Director based in Singapore. Coupa Enterprise Account Directors are responsible for selling Coupa cloud-based spend management solutions into large companies with revenues over $1.0B. This will fuel the growth by driving "new" software license subscriptions sales in our growing enterprise account market segment. The position will report to the Regional Vice President of Sales.

Responsibilities:

Exceed annual sales targets

Develop an Enterprise Account Plan for each enterprise account, then drive the execution of that plan to success

Prospecting, building the pipeline and selling Coupa cloud-based spend management solutions to enterprise Coupa clients

Engage with C-level prospects to position Coupa's enterprise value proposition and quarterback the deal to closure

Adopt the concept of Business Value Selling within the context of the Challenger Sale model

Provide pro-active, trusted thought leadership to target accounts

Co-sell with Resellers and Alliance Partners as needed

Orchestrate internal teams to collaboratively build Joint Vision Roadmaps outlining the value that Coupa will deliver and the investments the client will need to make

Create and execute Field Sales Campaigns to create demand

Develop and deliver world-class Executive Sales proposals to C-level prospects

Implement our Coupa Sales Best Practices

Forecasting accurately (benchmark +/- 10%)

Maintain the system of record in Salesforce.com

Develop and deliver world-class Executive Sales proposals to C-level prospects

Engage with C-level prospects to position Coupa's enterprise value proposition and drive deals to closure

Adopt the concept of Business Value Selling within the context of the Challenger Sale model (

http://www.executiveboard.com/exbd-resources/content/challenger/index.html

)

Align overall value messaging targeted towards the chief economic buyer in target accounts

Build out an account penetration model that encourages multi-angle access into key accounts

Requirements:

Strong and demonstrable direct sales experience in the software industry

The eligible candidate should be able to demonstrate a successful career with extensive direct sales and business development experience in the Region and should be able to provide direct references in the Region who can attest to the acclaimed experience

Consistent track record of achieving/exceeding sales quota (SaaS)

Strong executive presence – very comfortable with C-level executives, especially CFOs

Expertise in managing multi-stakeholder sales cycles and closing large deals

Ability to prospect within greenfield accounts

Organized and specific experience with enterprise account planning

Focused on selling business value to Finance and Business stakeholders using ROI and TCO models, rather than competing on "features & functions"

Ability to identify enterprise client pains and develop unique and compelling value propositions that focus on delivering business value to the client

Equally successful at engaging with all levels in an organization (bottom up & top down)

Assertive, Passionate, Consultative, loves to compete and win

Great at building relationships and working within a team-selling environment

Excellent oral and written communication skills

Experience with selling SaaS solutions

Spend management domain expertise desired

Must be able to work in a fast-paced and passionate environment

Bachelor Degree or equivalent experience required

At Coupa, we have a strong and innovative team dedicated to improving the spend management processes of today's dynamic businesses. It's our people who make it happen, and we strive to attract and retain the best in every discipline.

We take care of our employees every way we can, with competitive compensation packages, as well as restricted stock units, an Employee Stock Purchase Program (ESPP), comprehensive health benefits for employees and their families, a 401(k) match, a flexible work environment, no limit vacations for exempt employees, non-exempt employees are on an accrual basis for PTO, catered lunches…And much more!

As part of our dedication to the diversity of our workforce, Coupa is committed to Equal Employment Opportunity without regard for race, ethnicity, gender, protected veteran status, disability, sexual orientation, gender identity or religion.

Please be advised, inquiries or resumes from recruiters will not be accepted.
Skills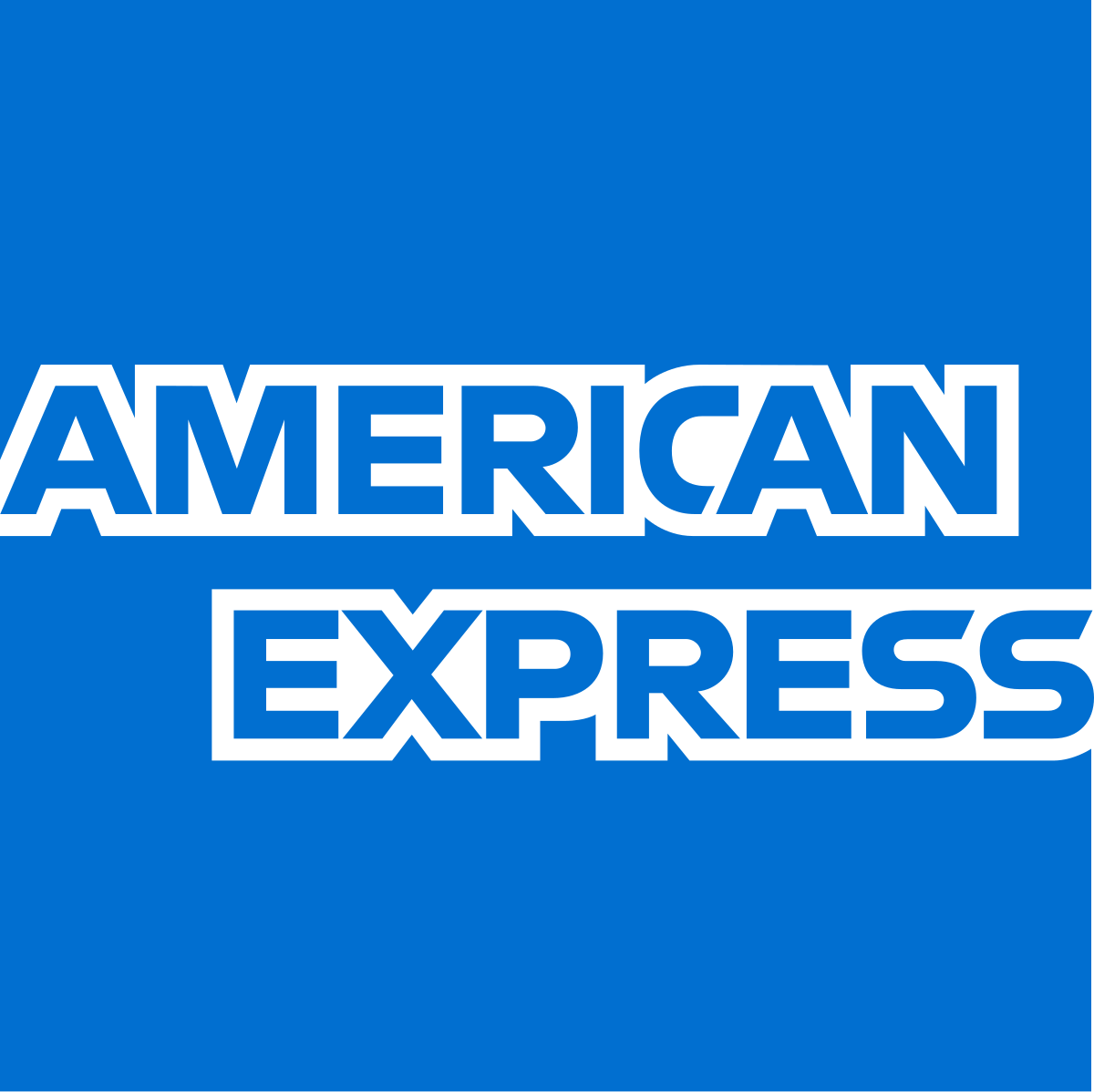 Global Merchant & Network Services (GMNS) provides a secure network for issuing partners and millions of merchants to facilitate Card payments. We offer comprehensive payment processing options to online, storefront and business-to-business merchants.

American Express direct relationship with Card Members and merchants creates a unique closed loop network that enables us to provide valuable business insights, marketing information and expertise to help merchants drive revenue and grow their business Read more
volumes.

Role Description

This unique opportunity sits within the GMS Merchant Acquisition Team and the key responsibilities include signing new deals and growing existing partnerships. You will be tasked with penetrating new horizontal and vertical industries whilst also managing large B2B and strategic accounts.

This is an exciting role for a strategic sales professional that is comfortable working in a complex deal making environment. You will possess extensive experience engaging with senior C level clients and prospects, often in the context of a strategic and financial discussion.

Principal Responsibilities

Conduct industry and portfolio analysis in order to develop growth strategies for both new and existing partnerships

Align and agree with key issuing partners on growth strategies and identified new opportunities

Engage and sell to key decision makers of both existing and targeted clients, often at C level

Drive the end to end deal process including opportunity sizing, analysis of financial models, development of deal constructs, contractual negotiations, deal implementation and monitoring

Undertake strategic and active portfolio / pipeline management

Provide key inputs into cost-benefit analysis for each initiative / deal construct

Work effectively with all other internal partners including Pricing, Risk, Finance, Payment Consulting Group, Legal and Compliance in the end to end deal process

Qualifications

8-12 years of relevant experience

Proven experience and success in securing complex deals and managing key partnerships

Strong financial and commercial acumen

Broad based business skills covering sales, client management, marketing and financial disciplines

Strategic agility, sound judgment and excellent problem-solving skills

Excellent communication and presentation skills

Capable of influencing all levels of the organisation and across business units in a matrix organisation

High levels of innovation and self-motivation

Flexible, high energy team player

Offer of employment

with American Express is conditioned upon the successful completion of a

background verification check, subject to applicable laws and regulations.

American Express has

been awarded Aon Hewitt Best Employer Singapore six times. Join us and youll

soon see why.

As an employee, you

can expect challenging work, with purpose. Be more than just your job. Be the

voice of inspiration and transform the way the world does business for a

living. By joining American Express, you are choosing to become a part of the

dynamic team that is recognized as Singapore's "Best Employer 2018".

Why American Express?

Theres a difference

between having a job and making a difference.

American Express has

been making a difference in peoples lives for over 160 years, backing them in

moments big and small, granting access, tools, and resources to take on their

biggest challenges and reap the greatest rewards.

Weve also made a

difference in the lives of our people, providing a culture of learning and

collaboration, and helping them with what they need to succeed and thrive. We

have their backs as they grow their skills, conquer new challenges, or even

take time to spend with their family or community. And when theyre ready to

take on a new career path, were right there with them, giving them the

guidance and momentum into the best future they envision.

Because we believe

that the best way to back our customers is to back our people.

The powerful backing of American Express.

Dont make a difference without it.

Dont live life without it.

ReqID: 19018950

Schedule (Full-Time/Part-Time): Full-time

Date Posted: Oct 17, 2019, 9:27:49 AM
Skills Emarsys is seeking a driven, motivated, and unconventional Business Development Manager to bring in New Business for the South East Asia Market. You will be passionate, someone who wants to change the marketing landscape through technology, and love and consultative selling to Marketing Professionals. You enjoy working in competitive environments who will consistently overachieve and surpass expectations. You will possess a can-do attitude and embrace new challenges.

YOUR AREA Read more
OF RESPONSIBILITIES

Develop a sustained pipeline in SEA by actively prospecting via cold-calls, marketing lead follow-up, professional relationships to independently close contracts at a close frequency and value to meet or exceed productivity and quota expectations

Effectively and independently deliver Emarsys value proposition, including technical value proposition, demonstrating an in depth understanding of Emarsys product platforms, email technologies, Internet technologies, etc

Negotiate contracts with clients, working closely with the sales management and the Finance and Contracts department

Personal responsibility and careful processing of RFP´s (Develop, write, and deliver value-based sales proposals and respond to client RFP's.)

Use Emarsys products to demonstrate our product capabilities to potential clients in person or via web access

Appropriately engage management and staff in the sales cycle and provide on-going feedback to other areas of the organization

Follow the established sales process

Consistently and regularly use salesforce.com to provide timely and accurate forecasting and reporting of activity

YOUR PROFILE

Experience selling software products and solutions to C and VP level marketing and sales professionals preferred.

Demonstrated sales track record in meeting or exceeding assigned individual quota in a software or SaaS company, including a proven track record of new business sales.

Strong cold calling skills; you should be comfortable calling directly into an organisation and seeking out decision-makers for our products and services.

Relevant sales experience in the last two years in email (preferred), marketing automation, business, CRM or related software.

Enjoys working in a structured, targeted environment to challenging KPIs.

Flexible and adaptable to meet the needs of the changing market, our customers and the business.

Demonstrated ability to deal with change, think strategically, and make complex decisions.

Confidence presenting to large groups of people.

Strong technology skills. You should be able to do complete product demonstrations and credibly discuss technical topics such as data integration, XML APIs, etc.

Working knowledge of Salesforce.

Strong communication skills in English and another Asian Language would be an advantage.

WHAT WE OFFER

SEA coverage including Singapore, Malaysia, Indonesia, Thailand, and other emerging markets.

Growing office with young, talented, and like-minded individuals.

Great employee health, medical, and dental benefits including fitness subsidy and weekly Friday Breakfasts.

Young and dynamic work environment with open office plan.

Do you like Mah-jong? We got a table here!

Fun and collaborative team members who are willing to lend a helping hand.

DIRECT FROM OUR STAFF

"The office is in a fantastic location: waterfront view, close to two MRT stations and surrounded by restaurants and bars."

"Everyone in the office is always willing to help out and work as together to make sure goals are met and that people get the support they need."

"The team spirit is easy to see, with regular office events and weekly Friday breakfasts."

At Emarsys, we are committed to building diverse teams with a rich variety of perspectives and experiences. If your job profile closely aligns with our essential requirements and business need, we encourage you to apply. We are dedicated to assessing your competencies, learning agility and passion and not your age, disability, familial status, sexual orientation, gender, race, ethnicity, religion or nationality.
Skills Let's Talk About The Team And You

We are seeking for a Sales Manager to join our Emerging Asia (EA) Commercial Team based in our Singapore office. The role reports to our Channels Director for Emerging Asia.

In Singapore, we have expanded our distribution network to improve our coverage and diversify our channels. This person will help us continue on this growth and expansion as well as later on look Read more
at potential frontier markets in Emerging Asia.

Let's Talk About Responsibilities

Maintain effective relationships with distribution partners and secure increased business/sales in line with growth expectations.Identify prospective distribution partners and develop business/sales in line with budgeting, new business, and portfolio and growth requirements.Meet defined sales budgets via the application of strategic selling and channel management methodologies, ensuring maximum coverage in Singapore for our portfolios.Follow up on regulatory requirements and support in any tender and governmental liaison.Develop promotional activities and for partners for both portfolios in partnership with Marketing.Initiate and coordinate activities that increase general awareness of the medical community to our portfolios.Facilitate product range training for all commercial partners on all new products and upgrades working closely with Marketing/Clinical Education department.Facilitate existing client service/warranty claims as required in accordance to protocolProvide field feedback to marketing and regional teams on product design and applications as requiredMaintain competency by attending appropriate conferences and interacting with key stakeholders.Prepare periodic business planning reports & forecasts as required and assisting with planning processes.Conduct reviews with distribution partners on a regular basis

Let's Talk Qualifications And Experience

Strong communication, solution selling and negotiation skills in industries such as pharmaceutical, consumer healthcare, consumer med tech, capital equipment and healthcare consulting.Sales, business development and/or marketing experience especially in an environment dealing with channel/distributor managementExperienced in working in a cross-functional environment and collaborating closely with regional counterparts.Working within a dynamic environment which is fast developing.Will need to anticipate changing organizational needs.

#LI-CC2
Skills