Sign in or register for a JobTech account.
Jobs that require

business finance

skill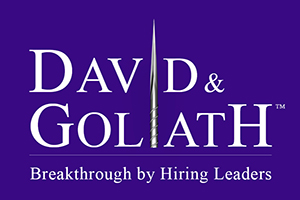 Are you an exceptional IT Analyst with experience in Business Analyst and Project Management?
If so, this could be the career opportunity for you !!
Business Analyst / Project Manager (Corporate Communications) - perm in Banking
Working closely with Corporate Services department like Corporate Communications, Enterprise Strategy to understand business needs and implement technology solutions
Analyse from a holistic perspective business needs, mutual interdependencies, risk and benefits to propose the best solution
Support the delivery of Corporate Services initiatives using advanced techniques and technologies
Develop technology roadmap to digitalize tools and practices
Assist in planning and implementation of projects/tracks. Coordinate internal resources and third parties/vendors for the flawless execution of projects.
Assist in the definition of project scope, requirements and objectives, involving all relevant stakeholders and ensuring technical feasibility.
Develop / assist in developing a detailed project plan to monitor and track progress.
Manage changes to the project scope, project schedule, and project costs using appropriate verification techniques. Resolve or assist in the resolution of conflicts within and between projects or functional areas; develop methods to monitor project or area progress
Measure project performance using appropriate tools and techniques. Report and escalate to management as needed
Work cross-functionally to solve problems and implement changes.
Create and maintain comprehensive project documentation
Analyse business requirements and propose solutions
Conduct regular IT Steering Committee meetings
Change management
Strong follow up skills
Manage application maintenance and support
Vendor management
Project budget forecasting and budgeting
In return for this excellent career opportunity, we ask that you have the following:
Possess a good Honors degree preferably from a reputable university in Information Technology or equivalent.
Relevant technology experience in the developing, analysing and implementing solutions for end users/clients. Preferably if it includes at least 2 years of leading a project team in a fund management or finance industry.
Proven experience with both traditional waterfall as well as AGILE/Adaptive project methodologies
Possess strong communication and validation skills. Able to iterate through the requirements in phases. Evidence of staying in alignment with business sponsor, stakeholders, and management.
Good team player who is keen to learn, independent, and with strong analytical, communication and interpersonal skills.
Rapid Prototyping skills to quickly translate ideas into solutions
Experienced in working with multicultural and multinational teams across time zones
If this speaks to you and you are ready for a new challenge, please send your Resume in MS word format to bennie.yeo@davidgoliath.net
Even if you are not interested, you can still park your CV with us for other Banking IT positions or forward this Advertisement to your counterparts with the relevant Banking IT experiences I am looking for.
We Seek to:
Understand your personal circumstances, needs and ideals
Present your credentials to our clients only with your permission
Strategize and consult with you
Your application will be kept with the strictest of confidence.
Skills

Location: Marina Bay
Contract Duration: 1 year renewable
Salary: Open
YOUR CLIENT
The World's Best Digital Bank putting digital priorities at the heart of banking, designing and creating products and services to help our customers. Digital innovation pervades every part of the bank, from consumer banking arm to corporate banking arm. With a strong culture of innovation, experimenting with new technology and collaboration with the FinTech community, the aim is to simplify banking.
YOUR ROLE
Support Test Manager to oversee respective MOT applications testing activities
Develop the test plan for the tasks, dependencies and participants required to mitigate the risks to system quality and obtain stakeholder support for this plan
Document, implement, monitor, and enforce all processes for testing as per defined standards Lead the automation of the testing process in-sprint and during SIT using the right tool set – Licenced and Open source
Responsible for developing and enriching Test Automation framework using Selenium, Junit, TestNG, Serenity, JavaScript & related technologies
Responsible for executing software Test Automation development from conceptual phase to testing phase.
Working with vendors and business analyst and End Users within organization.
Responsible for mentoring junior testers/developers
YOUR PROFILE
5-8 years of experience in the field of financial/banking applications testing and a broad experience in leading the testing on large complex projects/programmes as a lead or manager Extensive experience in designing and implementing automation framework based on BDD, TDD
Experience of working on agile projects and deliveries
Strong technical knowledge – able to code in one or two scripting language
Good exposure with tools like JIRA, Confluence
Experience in working on CI/CD using automated tools like Jenkins,Bamboo
Experience automating testing in multiple technologies – Mainframe, web, Java/.Net.
Experience automating through the UI, API and web services
Advanced knowledge of test methodologies and approaches
Experience in Java based tools and programming – Selenium, Protractor, Junit,TestNG etc
Experience of Finance and Risk domain and applications required
PRO-TIP: Even if you only have SOME of the requirements do apply and we'll talk further.
Angel Felismino | angel@aitsoftware.com | +65 9165 5490 | www.aitsoftware.com
Skills OVERALL JOB PURPOSE

Administrative roles that require close supervision and instruction to bring about outputs:

Providing completed tasks and inputs into functional processes, projects and systems

Building effective working relationships within the Business Unit and functional area

Developing fundamental functional skills

Understanding ERM's functional processes and systems

CORE EXPECTATIONS & RESPONSIBILITIES

Personal Leadership

Use general technical or subject matter knowledge to contribute to deliverables

Build professional knowledge by keeping up to date with specialist area trends and Read more
best practice

Follow prevailing authorization processes, policies and practices for all aspects role (e.g. Health and Safety, expenses, expenditure, travel, etc.)

Maintain organized and effective personal filing, scheduling and planning systems

Build working knowledge of ERM vision and strategy

Work effectively within the team

Deliver tasks on time and within budget (where budgets apply) to a high level of quality

People Leadership and Development

Communicate clearly with peers, colleagues, internal clients, sub-contractors, agency staff etc as applicable, to understand work requirements

Build successful and effective working relationships with immediate colleagues and within the functional area / business unit to ensure successful delivery of work and strengthen knowledge / resource base

Participate in own career development, including contributing to appraisals, development plans, and balanced score cards

Follow safe working practices, including submitting ECS entries

Client Relationships and Business Opportunities

Build awareness and understanding of functional; area, processes and initiatives

Escalate work related problems or queries as appropriate to ensure timely and swift resolutions

Respond to team or internal client queries in an accurate, effective and timely manner

Business Results and Performance Culture Responsibilities

Use general technical or subject matter knowledge to contribute to the functional team

Prepare initial draft work outputs in relation to area of expertise and or specific assignment

Carry out appropriate administration / coordination of tasks to support the function for example (but not limited to) dealing with first line enquiries, data entry, compilation, filing and archiving of documentation and updating of relevant internal systems

Keep sound records and filing system for reference and verification

Follow up on commitments made in a timely, accurate and complete basis

Undertake any other duties that may be required from time to time

Functional Specific

Front Desk

Manage the front desk area to ensure effective receiving and relaying calls promptly, taking messages and/or forwarding callers to other appropriate personnel and mail communications both internally and externally to maintain professional image

Meet and greet visitors in a warm, welcoming and professional manner at all times. As when required, guide visitors to sign in/out of office log book and issue/collect visitor passes. Brief visitors on Emergency exits.

To assist staff & visitors for assistance or information if required.

Daily staff movements update in and out of the organization for ease of front desk role and emergency situation. Maintain the office contact list – updating and circulating when amendments are made.

Manage outgoing/incoming mail along with local and international couriers

Manage the booking of meetings rooms and catering requirements

Maintain tidiness of the front desk area.

Championing office cleanliness; including paper waste, common areas, utility rooms, spare desks, pantry, keeping on top of cleaning contractors to ensure they are providing a high level of service

Liaise with building management on any building issues – and relaying to the office if/as required

Schedules and coordinate appointments, meetings and events (both internal and external) as necessary

Administration

Overall administrative support.

Manage the purchasing of all office supplies, furniture, equipment & printing

Design and implement office policies – ensuring cleanliness and hygiene standards are maintained

Support in flight, hotel bookings, & travelling visa applications when required.

Assist Partners to complete the paperwork of their expense claims.

PPE inventory management including recording, tracking etc.

Organising internal events/ trainings.

Assist in liaising with the sub-contractors and office building management for office maintenance.

GMS Timesheet – as a backup administrator for the groups.

Backup or support any company administration matters when in need or upon request by Consultants/Partners.

Logistics support for meetings, conference, calls & events, including but not limited to tracking of participants' attendance, booking of rooms, TV conference connection, projector and printing of materials.

Undertake other admin task whenever is required.

IT Coordination

Assist in setting up related IT equipment at work desk for new hires

Support in creating new proposal/project folders in shared drive

Maintaining IT equipment lifecycle records and manage non-working condition of IT equipment arrangements for recycle

Ensuring all IT equipment and accessories are sufficient for replacements if required

Maintaining the IT office equipment to its working condition at all times.

Computer set up for new hires including reimaging the computers, system log on set up and e-mail ID set up.

IT purchases and disposal of unused/ obsolete IT equipment.

Order mobile phones and liaising with the vendor for repair if required. Maintaining the mobile phones contract.

Finance

Support finance department in scanning invoices weekly

Support sending invoices to clients via local mail/overseas courier

Ad-hoc support for cheque deposits and verification of documents at the bank

Support Consulting staff comply with Finance process and filing

Other Office Support

Client Feedback Follow-up:

to monitor and follow-up on CFF sent and update the record accordingly by end of 3rd week of every month.

Archiving of Projects/Proposals files and maintaining the archiving log is up to date as well as sending them to archiving warehouse.

Assist Consultants with minor formatting if required.

Assist new hires orientation of office premise

Assist recruitment team in coordinating candidates interview schedules

Assist in notarised documents at the Notary Public office

Please refer to individual KPI and or Balanced Scorecard for details on specific task and activities. The above is a general description of duties likely to be performed; this description does not form part of the contract of employment.

Education/Training/Qualifications

Diploma/Degree holder

Minimum of 2-5 years of experience in Office Administrative in an international working environment

Knowledge and experience working with PowerPoint, Excel, Word, SharePoint, Adobe Professional, Outlook, Social Media Management, Database Management and other Microsoft Applications

Flexibility to work with multiple personalities and with all levels of management within an organization

Resourceful with proven ability to multi-task and prioritise workload to meet deadlines

Confident, pro-active and meticulous

Strong interpersonal and communication skills

Possess a positive attitude, pleasant and approachable

BEHAVIOUR EXPECTATIONS

Personal Leadership

Passionate about developing own technical expertise and apply to business needs

Has high personal performance aspirations

Takes ownership of personal development

Respects others and different contributions

People Leadership and Development

Health and safety:

You see it, you own it

Seeks and accepts constructive feedback; takes on board lessons learned

Actively seeks clarity on what is expected

Client Relationships and Business Opportunities

Listens accurately to understand internal client perspectives, needs and issues

Understands how technical output supports internal client's commercial objectives

Personally well organized, flexible when required to meet internal client demands

Business Results and Performance Culture Responsibilities

Consistently ensures delivery of quality work

Contributes effectively to team results through responsive and flexible behaviour

Understands and applies ERM's code of ethics; operates with honesty, professionalism and integrity

Manages time effectively and utilizes self well
Skills Position Purpose & Summary

The Risk Management Group (RMG) plays a key role in enabling Cargill's strategic direction to strengthen its trading and risk management capabilities. RMG is on its journey to becoming a world-class risk management practice, and continuing to execute on its multi-year strategy is paramount to its success. The TCM Enterprise Risk Lead is an embedded leader within the TCM organization leading TCM's global Risk and Read more
Credit analysis team (approximately 20 employees) and offering both business and fiduciary leadership insights into the business risks of TCM.

Areas that this leader will be making an impact:

• Ensure fiduciary soundness and independence in assessing key risk metrics with the Enterprises; providing governance as directed by the Financial Risk Committee (FRC).

• Create tangible, observable, realized bottom line value improving trading game plans, trade structuring, loss prevention, and creating efficiency gains

• Be a go-to resource for Business Groups and Stakeholders in areas of risk management, trading, strategy, and talent development

• Execute exceptional results through agility, resiliency, decisiveness, and being results driven

• Leverage high performing system thinking mindset and thought leadership for strategic opportunities that enhance growth

• Lead to enable a world-class risk management culture as a member of the RMG Leadership Team

• Partner on key mergers, acquisitions, divestitures, and joint ventures (MADJV) with CSD and the TCM Enterprises

• Educate Cargill leaders and broader Cargill employees, on RMG's initiatives, Market Risk Framework, and key concepts.

The TCM Enterprise Risk Lead will have the experience, knowledge, and expertise to help ensure RMG makes timely, strategic decisions optimizing Cargill's market risk capacity.

Enterprise Risk Leads, and their teams, are embedded into Enterprises and Groups to establish a partnership but must maintain independence to perform RMG's fiduciary role. In order to deliver on the vision, and ultimately best in class risk expertise, the Enterprise Risk Lead role requires strong influencing skills, the ability to build trusting relationships, apply business acumen, effective communication, leadership presence, a people first mindset to design and lead high performing and engaged teams, a system thinking approach, and laser focused execution while role modeling Cargill's values and leadership expectations.

There will be significant visibility within Cargill with key stakeholders including the Financial Risk Committee and other C-Suite Executives, Business Group Leaders, CSD, and Finance Leadership. The role will also have a significant presence in the Enterprises, Groups, and RMG partnering closely with Group Trading Managers, Traders, Enterprise Finance Leads, other Enterprise Risk Leads, and the RMG Market Risk COE Lead.

Principal Accountabilities

Enterprise Market and Credit Risk Management (40>)

• Deliver value-added activities (e.g. efficiency gains, improved game plans, trade structuring, loss prevention)

• Provide actionable market risk, credit and structure insights to support decision making and enable an integrated operating approach for Cargill

• Bring Risk thought leadership to support Corporate and Enterprise strategic initiatives (portfolio, strategic reviews, etc.)

• Provide market risk expertise and leadership on CRC and FRC governed areas, Enterprise/Business Group requests, and Risk Profile reviews

• Lead team in providing data driven risk quantification on existing portfolio through Cargill's Market Risk Framework and updated TCM RU methodogy, scenario planning to management and traders, and trading performance metrics for use in continuous improvement

• Promote prudent risk taking, optimal sizing, and support dynamic management of exposures to maximize risk/reward potential; ensure the appropriate rigor and assessment are applied to any position taking.

• Support leading market risk and performance lookback meetings while actively and openly challenging positions and game plans when necessary

• Continuously seek process improvements such as systemizing existing reports and dashboards, standardizing and programing key tasks, and questioning RMG and Finance processes; once improvements are identified enact change

• Bring external learnings to broaden and improve market risk quantification and measurement

• Strengthen and foster a healthy risk culture; promote the "Integrated Operating Company" mindset in the management of risk

Strategy & Execution (20&)

• Execute and support RMG's ongoing risk management vision and strategy

• Be a go-to resource for embedded businesses in areas of risk management, trading, strategy, technology, FP&A, and talent development

• Lead TCM risk team executing roadmap to implement strategic priorities and deploying best practices

• Overcome strategic and organizational challenges to build a world-class risk management practice

• Recommend strategic choices and prioritize while gaining alignment with key stakeholders within the TCM Enterprise

Talent Development (20>)

• Design and lead a high performing, diverse, and engaged team that models Cargill's leadership expectations, guiding principles, values and behaviors

• Effectively manage team performance and retention through education, feedback and coaching, development, succession planning, and sponsorship of career opportunities.

Communication and Stakeholder Management (10>)

• Be an engaged, embedded partner with stakeholders (e.g. Enterprise Leads, Group Leaders, Group Trading Managers, Enterprise Finance Leads, etc) leading change and gaining alignment on trading, risk management, strategy, and other projects

• Take the lead developing relationships within Trading and Finance to improve connections between Groups and functions both within the Enterprises the role supports and outside

• Build and leverage external relationships with TCM customers, banks and research firms

• Effectively communicate and educate Cargill leaders and employees on RMG's initiatives.

Engage as Member of RMG Leadership (10>)

• Work with RMG Leadership on cross enterprise risk projects and in leading global RMG; collaborate to bring consistency, improved processes, best practices, standardization, and promoting continuous improvement

• Embrace new ideas and concepts developed by the broader RMG team and pilot or implement when needed

• Learn from the outside and share with Cargill and RMG on industry practices, risk discipline advancement, and benchmarking

• Role model Cargill's values and foster an environment of constructive challenge within the RMG team

• Engage in strategic workforce planning, actively support the export/input model and talent initiatives to attract, develop, and retain top talent for Cargill and RMG.

Education, Experience, Skills

Required Qualifications

• Bachelor's degree

• Proven market and credit risk management understanding, both in their concepts and in their application to business decisions.

• 8 years of business experience in a relevant area (e.g. trading, market risk management, finance, etc.)

• Demonstrated leadership skills to drive enterprise change management and resolve conflicts; ability to navigate complex organizations and develop high-level stakeholder partnership

• Experience working in different geographical areas and across enterprise-wide functions

• A commercial mindset with commodity trading and options exposure

• Strong ability to apply judgment when dealing with ambiguity and variable market factors

• Proven strong organizational, analytical and problem-solving skills

• Strong communication skills

Preferred Qualifications

• 7 years of market risk-related experience

• MBA, CFA, or related post-bachelor education

• Deep understanding of FX, operational, and credit risk

• Experience managing a global team

• In-depth TCM and Cargill knowledge

• Desire to work with a culturally diverse and dispersed global team.

Other relevant information to the position

The successful candidate will need to demonstrate proven ability to lead a diverse group of risk and credit domain experts and to develop new talent with high performing pipeline. To gain an understanding for both the proprietary and contingent risks created by TCM's business model and to be able to explore both in detailed analysis.
Skills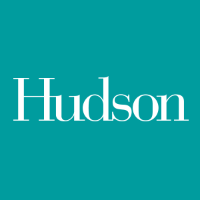 Enterprise Risk Director - I'm working with a client that is building out their Financial Services team in Singapore. You'll have strong communication & stakeholder management skills - reporting into the Board you'll be responsible for the full Risk portfolio across Asia.

Exposure to markets across Asia is key - whilst you'll be based in Singapore you'll be expected to visit sites across the region as the payments / Read more
digital footprint of the business grows.

The team will be built out around you - you'll be responsible for growing out the function as we move into 2020 & beyond. My client is utilizing it's own data / information in building out the payments & finance arm of the business and you'll be a key part of decisions concerning expansion (markets) as well as have the ability to influence & guide teams on the ground in markets across Asia.

david.bolland@hudson.com

Hudson Global Resources (Singapore) Pte Ltd

EA Licence Number: 18S9265

David Alexander Bolland

EA Personnel Registration ID: R1102996
Skills

We are seeking a bright, hardworking Administrator to join our established team.

Your new company

Hays is the leading global specialist recruitment group and we've been in business for over 40 years. Our consultants work with job seekers and employers to place the right people in the right jobs; we invest heavily in equipping our staff with the tools and skills to perform to the highest standards while developing their Read more
careers with world class training. Our front and back offices are professionally administered by dedicated teams of support staff in IT, legal, finance, HR and marketing. We want the very best people to join our business. People with their own unique mix of skills and experience that they want to develop. Interested?

Your new role

Key responsibilities include:

Answering incoming calls

Attending to visitors, bringing candidates to interview rooms

Uploading candidate registration forms

Sending out and collecting mails, arranging courier

Mailing out invoices

Ordering pantry and stationery items

Ensuring pantry items are well stocked

Sourcing for quotations

Maintaining the vendor list

Updating and printing out phone list

Coordinating with building management on repairs and other routine maintenance

Issuing visitor's pass

Setting up for Assessment Centre

What you need to do now

If you're interested in this role, click 'apply now' to forward an up-to-date copy of your CV, or call us now.

If this job isn't quite right for you but you are looking for a new position, please contact us for a confidential discussion on your career. #1160161
Skills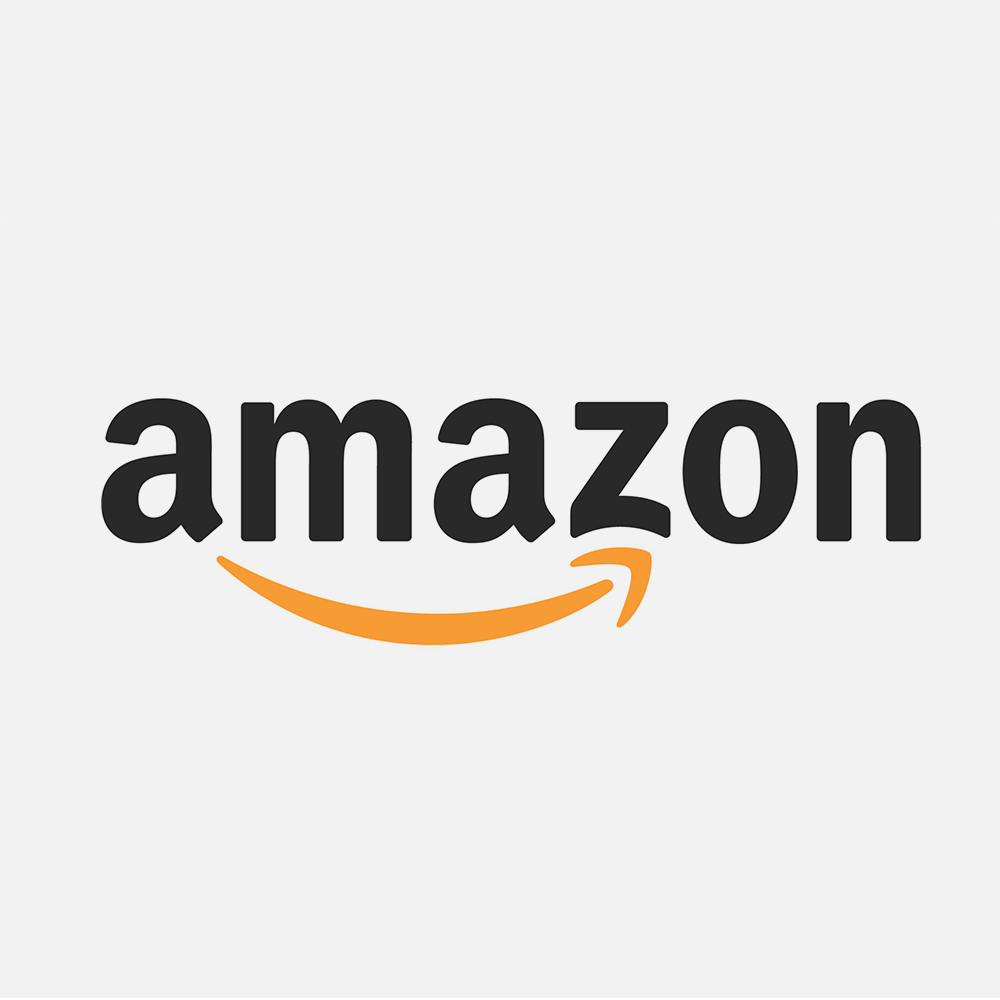 AWS is one of Amazons fastest growing businesses, servicing customers in more than 190 countries, reshaping the way global enterprises consume information technology and powering the developers who are building the next generation of global industry leaders. AWS customers include some of the most innovative startups like Netflix, Pinterest, Spotify, Airbnb, and Instagram as well as some of the largest global enterprises like Shell International, Unilever, Hitachi, Sharp, Read more
Bristol-Myers Squibb, and Samsung. We help global and local enterprises to use cloud to remediate their legacy technology and build new innovative businesses.

We are currently looking for a Business Analyst to support our Technical Program Management function in the launch of complex services. In this role you will be responsible for the end-to-end business analyses that underpin the launch of our services in the regions and areas across Asia Pacific. Responsibilities include the analysis of market opportunities, the collection of business and technical requirements from internal and external customers & various source systems, the building of business cases for services across regions and areas, and the tracking of the successful production launch that delivers on service adoption and business case expectations. The ability to use advanced reporting tools and work with a multitude of source systems is critical for the role.

The successful individual will need to have the ability to navigate in a fast-paced environment, haves superior attention to detail, be independently motivated, works well across different groups, and be able to multitask. The ideal candidate will have possess:

· Excellent Time Management Skills

· Results Oriented

· Excellent Analytical and Judgment Skills

· Attention to detail & accuracy

· Excellent Professional Communication Skills (Written & Verbal)

· Team Oriented

· Self-Motivator/Excellent Initiative/Flexible

· Strong Customer Service Skills

· Proven Planning and Organizational Skills

Basic Qualifications

· 3+ years experience in business strategy, operations or finance function

· Advanced experience in the use of standard tools like Tableau, Salesforce.com, Excelrtifications, like PMP, CSM, are a must

Preferred Qualifications

Bachelors Degree in Accounting, Finance or Business preferred.
Skills Asia Equity Finance Developer

We are looking for a passionate developer who would thrive in a fast paced, collaborative and global agile team. The candidate will be responsible for design and development of new functionality to assist the global Equity Finance desks with the management and optimization of start of day and intraday securities short-lending.

Principal Responsibilities:

Work closely with the business to understand, analyze and document their processes/requirements and recommend Read more
technology solutions.

Hands on development

Technical and functional design

Qualifications/Skills Required:

Bachelor degree in Computer Science or Engineering preferred with minimum of 2 years industry programming experience.

Experience in all stages of the software development cycle from partnering with the business to gather requirements, design, development, SIT/UAT testing to production release.

Full stack hands on coding in C# .NET in an agile development team. Deep understanding of object oriented programming, design patterns, concurrency and modern software construction techniques (dependency injection / unit and integration testing)

Experience of relational table design and writing high quality SQL queries against a modern relational database (e.g. Microsoft SQL Server, Oracle etc)

Experience building modern web based GUI's using industry standard JavaScript frameworks such as Ember or Angular.

Self-motivated, ambitious, good communication skills, and delivery focused

Quick learner, team player, detail oriented; demonstrable thoroughness and strong ownership of work

Domain knowledge of Treasury a plus, ideally securities short lending, having worked on such applications in a hedge fund or Treasury function in an investment bank.
Skills Cisco seeks a Finance Manager to support ASEAN business as well as leading key finance responsibilities. This role involves business partnering with Sales and work closely with cross functional teams including Operations and other core Finance team.

Main responsibilities are:

Provide financial advice to business that will help business achieve

business and company goals. This includes understanding and integrating the pricing, promotions, deals and cost reduction impacts on the tactical and Read more
strategic plans.

Manage P&L, opex and lead FP&A function.

Controls and compliance, policies and best practice.

Who You Are

D

egree in Finance/Accounting/Business, Master or MBA and ACCA, CIMA

At least 12 years of financial related experience, preferably in a large multinational company, with business partnering experience

Expects to work across a varied set of internal and external partners, including non-finance functions, while understanding capabilities and limitations of current systems and processes.

Able to develop good understanding of the business, the significant drivers and the management team's needs with an emphasis on strategic advice

Maintains a high level of integrity and objectivity as well as championing Cisco's Code of Business Conduct and Ethics

Good interpersonal and communications skills, a strong team player with a can-do attitude and focus on a win-win philosophy

A self-starter who is able to work under pressure

#LI-APJLD1
Skills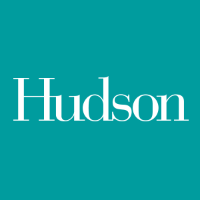 Main task and objectives of the Position

The key tasks and responsibilities include:

Ensure achievement of Sales target (with profitable core business) for the year

Manage internal support team which consists of sales and delivery functions.

Through Customer Business Management increase customer satisfaction and account profitability.

Close new logos and develop existing key accounts in close cooperation with global teams

Ensure account planning, account development and successful execution of account plans.

Establish structured sales channel Read more
partnerships and drive order entry through these channels.

Ensure reliable pipeline reporting and sales forecast (including global accounts that report directly to the MD).

Ensure marketing initiatives are aligned with go-to-market strategy and with tangible impact on sales results.

Close cooperation with MD, local peers from Finance and Delivery and global account teams to ensure achievement of joint goals and success of the LBU.

Ensure positioning of key technology offerings that provide distinguishing benefits

Profile of candidate

Sales experience of 10 years, Sales management experience of minimum 5 years, ideally with a direct competitor

Experience in Selling Public Cloud (AWS, Microsoft Azure and Google Cloud)

Experience or Knowledge in a SAP environment

Experience in working in a matrix organization

Relationships to industry leaders (CEOs/CFOs) of relevant Accounts in the Asia South Region

Profitable sales record

Competencies

Ability to structure the sales function, define goals and roles/responsibilities, ensure performance

Intercultural skills (e.g. in working with global counterparts)

Good negotiation skills and presentation skills

Great at representing company at large industry events (e.g. speaking engagement at conferences)

Great client management skills

Fluent in English

To submit your application, please apply on line using the appropriate link below or email your CV in Microsoft Words format to Louis.Thng@Hudson.com quoting BBBH38582 .

Your interest will be treated in the strictest of confidence. Privacy Statement Data collected will be used for recruitment purposes only. Personal data provided will be used strictly in accordance with the relevant data protection law and Hudson's personal information and privacy policy.

Louis Thng

Registration Number: 199501238M

Hudson Global Resources (Singapore) Pte Ltd

EA License Number: 18S9265

EA Personnel Registration ID: R1652656
Skills