Sign in or register for a JobTech account.
Jobs that require

business finance

skill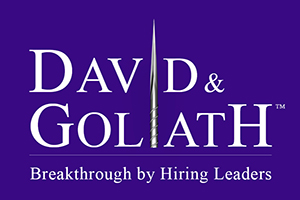 Are you exceptional in being a SA / BA with experience working in Banking?
If so, this could be the career opportunity for you !!
Systems Analyst/Business Analyst (Credit Risk) - Banking
We are looking for a dynamic and self-motivated individual who has the interest and commitment to develop a career in risk management. You will be a member of the Credit Risk Management (CRM) division in the Risk & Performance Management Department. This team is responsible for managing the credit risk of the trading counterparties and investment-related service providers. This role focuses on managing counterparty credit risk data/information needs and system requirements for CRM division
Working closely with technology team and/or external vendors to ensure that system enhancements or implementations are executed in a timely and proper manner
Proactively communicate and collaborate with other departments to analyse data/information needs and system changes required to meet business requirements
Being one of the counterparty credit risk system subject matter experts so that you can lead in system discussions and review system functional specifications provided by the technology team and/or external vendors
Undertaking user acceptance testing of enhancements / changes to the counterparty credit risk systems that facilitate limit / guidelines monitoring and reporting activities undertaken by the division
Overseeing and driving implementation and delivery of counterparty credit risk projects and initiatives
Preparing counterparty exposure reports for senior management, risk governance committees and clients
Providing administrative support in managing counterparty matters and monitoring of approved counterparties, limits and guidelines
In return for this excellent career opportunity, we ask that you have the following:
Bachelor's Degree in Computer Science or equivalent in a reputable University
Relevant working experience in the finance industry. Good knowledge of financial instruments/markets, risk monitoring processes and counterparty credit risk measurement will be favourable
Adept in dealing with multiple stakeholders (technology, operations, business units) in a fast-paced environment
Good systems experience is essential – hands on testing / systems spec review/ UAT etc.
Strong analytical and product management skills required, including a thorough understanding of how to interpret business needs and translate them into application and operational requirements
Proficient in Microsoft Office applications such as Word, Excel and Access, you should also be familiar with SQL (including writing of SQL queries) and Tableau
Effective time management and prioritisation skills, to drive project delivery on time
Disclaimer: Candidates who are shortlisted will go through generic Technical Tests and Face to Face interviews.
If this speaks to you and you are ready for a new challenge, please send your Resume in MS word format to bennie.yeo@davidgoliath.net
Even if you are not interested, you can still park your CV with us for other Banking IT positions or forward this Advertisement to your counterparts with the relevant Banking IT experiences I am looking for.
We Seek to:
Understand your personal circumstances, needs and ideals
Present your credentials to our clients only with your permission
Strategize and consult with you
Your application will be kept with the strictest of confidence.
EA License Number: 18S9167
Registration ID: R1114115
Skills

Key Responsibilities
Work very closely with business units/industrial build team on solutioning and gathering business requirements for cost allocation program
Drive the cost data requirements gathering with stakeholders
Manage overall financials (cost categorisation, cost pools)
Support project management including issues tracking
Review and analyse cost allocation results across business units and products by countries
Validate prototype results to ensure business requirements are met
Participate in industrial build testing and provide on-going support to the technology teams as required
Actively contribute to the program, identify opportunities and propose recommendations / solutions
Key Deliverables
Support the design, prototype and industrial build of a new cost allocation methodology that would deliver the required granularity and transparency of costs for the Group.

Excel-based analysis
Communications materials (eg powerpoint slides) for stakeholder discussions
Requirements
Functional / technical competencies

Knowledge of banking products and financials
Proficiency in Excel and Powerpoint
Problem solving and analytics
Work structure and management
Communication
Thought Leadership
Drive
Teamwork
Skills
Benefit summary:

Location: Jurong East
Salary up $2800
Healthcare benefits + Bonus + AWS
5 days / Office Hours


Responsibilities

Key in suppliers' invoices, DN and CN into accounting system.
Handle reconciliation on supplier accounts.
Generate monthly system report ie. Creditor aging.
Compile simple summaries for information relating to documents processed.
Control balances in company's bank accounts.
Update and record Vendor and Payment registrar.
Prepare payment advice for creditors.
Check supplier sales order listing.
Perform bank reconciliation.
Maintain Fixed Assets sub-ledger.
Prepare schedules for Read more
Tax and Audit.


Requirements:

Diploma in Business Admin/Accountancy preferred
Minimum 1 - 2 years experience in related field
Meticulous and analytical.
Business acumen & Finance savvy.
Detail oriented and able to work in a fast paced environment.



Interested candidates kindly click the APPLY NOW button or email updated resume to [Click Here to Email Your Resume]


Please include the following information in your resume:

Education background
Work experiences in point forms
Reason (s) for leaving
Current and expected salary
Date of availability / Notice period


By submitting your personal data and/or resume, you give consent to the collection, use and disclosure of your personal data and/or resume by the company (or its agent) for the purpose of the processing and administration by company relating to this job application.

Phoebe Goh Xin Yi
Registration Number: R1988727
EA License Number: 06C2859
Skills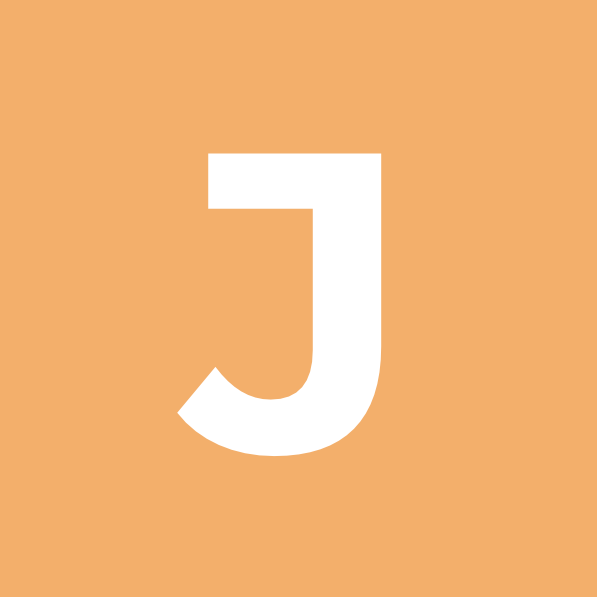 JAMCO Singapore Pte Ltd, established in January 1988, is in the business of manufacturing galley and aircraft monuments. We are inviting suitably qualified individuals with the following requirements to join our rapidly growing business:-

FINANCE MANAGER
Roles & Responsibilities

Handle full sets of accounts including GST, tax and audit matters independently
Prepares Financial and Management Reports on a monthly, quarterly and annually basis
Formulate and ensure the compliance of accounting policies Read more
and procedures within the Company
Prepare monthly P/L reports and financial statements & analysis for management review
Prepare and submit for GST, audit schedules, tax reporting, year-end financial reporting, government funding, etc.
Supervise, manage and initiate new processes within the Accounts team to maintain updated and reconciled accounts
Liaise with external auditor
Ensure compliances with relevant statutory requirements and standards are adhered
Assist in forecasting and budget planning processes
Perform credit checks assessment on new customers, review financial statements and determine credit limits
Ensure credit control is well managed
Accountable for Inventory Management and Billings
Handle ad hoc projects or duties as assigned by GM

Requirement: -

Possess at least a bachelor's degree in Accountancy or ACCA
At least 5 years of accounting experience in full set accounts is a MUST.
Related experience in Manufacturing aerospace industry would be an added advantage
Strong Leadership and able to lead a team
Preferably able to commence work immediate would prefer.

Interested applicant, please send your full resume, current and expected salary to:-

The Human Resource & Admin Department
JAMCO Singapore Pte Ltd
No. 8 Loyang Lane, Singapore 508915
Email: [Click Here to Email Your Resume]

(Only shortlisted candidates will be notified)
Skills What You'll Do:

You will be accountable for all aspects of an $1B P&L from bookings, to shipments, to revenue reserves, to operating expenses. You will provide analysis to support strategic decisions, conduct financial reviews of a wide range of business issues and lead financial processes such as planning, forecasting, and reporting. You and your team will drive accuracy, repeatability and control across multiple forecasting dimensions, working directly with Read more
our corporate planning and revenue teams to ensure our reserves are appropriate and our revenue is accurate. You will partner directly with the APJC Distribution Sales leadership team to optimize resourcing and capital allocation through data-driven financial analysis and participate in cross functional company task forces for key initiatives.

The distribution route-to-market is a rapidly growing, dynamic, fast-paced channel that will give you exposure to every aspect of Cisco's businesses and allow you to shape our evolving models and platforms.

Who You Are:

You possess an analytical mind, have a high bar for quality of work, have the ability to drive to action and are willing to roll up your sleeves to get it done. You have a desire to make a substantial impact on decision-making, to learn quickly in a dynamic, high-growth environment and to be a mentor and in-demand partner across the organization.

Our Minimum Requirements For This Role:

● Bachelor's degree (or equivalent) in finance, business administration, or related field, MBA and/or CPA preferred.

● Minimum 7+ years of relevant work experience

● Proven ability to lead a diverse team of talent, constantly striving to make the impossible possible

● Proven ability to work with and successfully influence an executive team

● Directs the resolution of highly complex or unusual business problems applying advanced analytical thought and judgment, maneuvers through ambiguity

● Communicates complex ideas; anticipates potential impact of quality considerations on the product or internal stakeholder experience

● Expert knowledge of GAAP, auditing, organizational finance; financial analysis, financial forecasting and modeling, managing expenses and finances and financial risk management

Why Cisco:

We connect everything: people, processes, data, and things. We innovate everywhere, taking bold risks to shape the technologies that give us smart cities, connected cars, and handheld hospitals. And we do it in style with unique personalities who aren't afraid to change the way the world works, lives, plays and learns. We are thought leaders, tech geeks, pop culture aficionados, and we even have a few purple haired rock stars. We celebrate the creativity and diversity that fuels our innovation. We are dreamers and we are doers.

We Are Cisco.
Skills
Responsibilities:

Responsible to handle full set of accounts include accounts payable (trade & intercompany payables) and accounts receivable transactions
Handle bank reconciliation and compiling employee expenses claims
Assist in budgeting and forecasting exercises
Prepare monthly schedule such as fixed asset schedule and prepayment schedule
Liaise with Local/Overseas Subsidiaries
Prepare montly reporting and quarterly GST Submission
In charge of weekly cash flow and forex forecasting
Handle audit/tax queries and provide information as required by auditors and tax Read more
agent

​Requirements:

andidate must possess at least a Diploma in Accountancy, LCCI or related field
At least 2 years of working experience in full set of accounts or related functions
Able to work in fast pace environment

HOW TO APPLY:
>
Applicants who possess relevant experience for the above responsibilities are most welcome to apply. If you do not possess the above experience, your application will still be considered on individual merits and you may be contacted for other opportunities.

Please submit your updated resume in MS format by using the APPLY NOW BUTTON or send resume to [Click Here to Email Your Resume]

Our dedicated and approachable MCI consultants will get back to you soon for a confidential discussion.

Please include the following information in your resume:

Education background
Work experiences in point forms
Reason (s) for leaving
Current and expected salary
Date of availability / Notice period

By submitting your personal data and/or resume, you give consent to collection, use and disclosure of your personal data and/or resume by the company (or its agent) for the purpose of the processing and administration by company relating to this job application.

**We regret to inform that only shortlisted candidates would be notified. **
>We wish you all the best in your career search.

Fong Ming Fei (Alex)
>Registration Number: R1549345
>EA License Number: 06C2859
Skills Location: Near Admiralty MRT
Salary Range $4000 - $5500
Working Hours: Monday to Friday / 830am-530pm
Our Client specialist in Systems Integrator for Engineering, Information Technology, Security and Communications, providing holistic value engineering services and support to our clients.
Job Description:

Develops and implements policies and procedures to improve operations and function of the department.
Office maintenance (including copier, lighting and etc), monitors and procures needed supplies for office, utilities, reception, mailroom, and pantry.
Arrangement of newspaper, Read more
courier/mails, business card arrangement and cleaner duty.
Ensures a safe, secure, and well-maintained facility that meets environmental, health, and security standards.
Manages the maintenance and repair of machinery, equipment, and electrical and mechanical systems.
Handle business travelling matters and outstation claims for employees
Organizing Company or Business events
Handling security passes for employees and visitors
Manage planning and opening of offices, including location selection, office design, renovation and moving in.
Working alongside finance, legal and partners on all office administration matters
Supervise/negotiate contracts and purchase requests with service providers including office lease, travel agents, hotels, car companies, telephone companies etc.
Supervise maintenance of office records across all offices
Corporate insurance management
Licensing application / renewal
Prepare workstation for new hires
Ordering of hampers and condolences wreath

Requirements:

Project management
Written and verbal communication skills
Supervisor
Scheduling and planning
Leadership
Organizational skills
Attention to detail
Administrative writing and reporting skills

All Successful candidates can expect a very competitive remuneration package and a comprehensive range of benefits.

Please email your resume in a detailed MS Word format to [Click Here to Email Your Resume] stating
1) Current Drawn
2) Expecting Salary
3) Date Available
4) Reason to Leave each job:

We regret that only shortlisted candidates will be notified.

Angela Win Myint
People Profilers Pte Ltd,
10 Anson Road #09-01/02 International Plaza
Singapore 079903
Tel: 6805 0857
www.peopleprofilers.com
EA License Number: 02C4944
EA Personnel Reg no. R1984514
Job ID: 46674
Skills Up to $12,000 plus Variable Bonus
5 days (Mondays to Fridays, 8.30am to 5.30pm)
MNC – Central

Our client, a corporate services and advisory services firm is looking for suitable candidate to join them as Corporate Secretarial Senior Manager.
Responsibilities:

Responsible for client management, client retention and client base expansion.
Team management, training and accountable for team's client service standards
Possess in-depth industry knowledge of existing and potential clients, and their key contacts
Meet prospective clients Read more
and follow-through until the job is closed
Responsible for billings, work in progress and fee revision
Work with finance and oversee credit control and prompt collection of debts
Oversee preparation and co-ordination of the statutory books and documents, including
submission of statutory forms and documents
Oversee daily operations of the respective team members
Participate in the preparation of budgets, forecasts and comparison
Identify and recommend improvements to current policies, procedures and processes
Assist the Director in daily operations both at a local and regional level
Assist Director in strategic planning, recruitment and development of business unit's performance.
Provide and organize training for other department's staff on work related updates
Proactive in staff recruitment, development, career path planning and succession planning
Provide staff with regular feedback and evaluation

Requirements:

Minimum ICSA qualified Chartered Secretary/ LL.B degree or equivalent
At least 12 years' experience
Strong in listing manual, companies act, stock exchange rules, securities and futures act, minute taking
Proficient in MS Office, View Point
May require to travel

HOW TO APPLY:
** Please submit your resume in Microsoft Words to Ms Lin Zhen Yu (R1546594) **
[Click Here to Email Your Resume]

FOR IMMEDIATE CONSIDERATION:
Please indicate the below information in your resume:

Current & Expected salary
Reason(s) for leaving
Availability to commence work
Recent picture

Only Singaporeans need apply.
Due to work pass limitation, our client would not be able to secure Work Permit, EP or S pass. If you would require a Work Permit, EP or S pass, please do not apply.
Skills Cyber

threats, social media, massive data storage, privacy requirements and

continuity of the business as usual require heavy information security

measures. As an information security specialist, you will assist in the end to

end implementation of security solutions for our clients and support our

clients in their desire to protect the business.

The opportunity

As a cyber security

specialist, you will be part of the team to assess, design, build, implement

and manage security solutions for our Read more
clients and support the clients in their

desire to protect the business. You will belong to an international connected

team of specialists helping our clients with their most complex information

security needs and contributing toward their business resilience.

We

will support you with career-long training and coaching to develop your skills.

As EY is a global leading service provider in this space, you will be working

with the best of the best in a collaborative environment. So whenever you join,

however long you stay, the exceptional EY experience lasts a lifetime.

Your key responsibilities

This

is a role where no two days are the same – so you'll find yourself taking on

plenty of new responsibilities as you go. You'll work alongside clients and

colleagues, balancing your time between developing security strategies,

advising stakeholders, providing workshops and supporting business development.

If you're flexible and ready to adapt to a constantly changing environment,

there's no better place to develop your skills. Since you'll be working

directly with clients, some travel will be required.

Skills and attributes for success

Experience

in delivering multiple security projects and solutions across one or more

of the following domains: (Information Security domains: Cyber Program

Management, Cyber Threat Management, Identity & Access Management,

Data Protection, Privacy, Security Operations and Cyber Analytics.) This

experience should include both advisory, implementation and operation

experience

Understand

security concepts and how they apply to business and technology solutions

Be able to

articulate threats and risk to business and technology leaders

Understand

project management concepts and how they can be applied to security

related projects

Strong technical security skills in assessment,

design, implementation, architecture, and program / project delivery and work

across various delivery models, (Waterfall, Agile, DevOps)

To qualify for the role you must have

A

recognized university degree in Computer Science, Computer/Electrical

Engineering, Information Technology or equivalent, together with at least

5 years of relevant experience

Preferably

with 2 years' experience in business consulting role in a leading

consultancy firm

Possess a

CISSP certification

Strong

interest in the field of information security

Creative,

independent with good problem-solving skills

Excellent

communicator with strong analytical, interpersonal and writing skills

Ideally, you'll also have

Industry

related certification preferred (e.g. CISA, CISM, SABSA, PRINCE2, TOGAF,

ITIL).

Solution

Level Certifications, OSCP, CREST, GIAC would be advantageous, as well as

penetration testing experience.

Solution

design of Threat & Vulnerability Management solutions such as

implementation of SIEM (e.g. ArcSight), Incident Response (e.g. Resilient)

& Security Analytics (e.g. RSA Security Analytics) within the context

of a Security Operating Centre framework

Familiar

with at least one of the following IAM technologies such as

SailPoint, RSA Aveksa / VIA & Oracle (OIM, OIA)

What we look for

Highly motivated individuals with excellent

problem-solving skills and the ability to prioritize shifting workloads in a

rapidly changing industry. An effective communicator, you'll be a confident

team player that collaborates with people from various teams while looking to

develop your career in a dynamic organization.

What working at EY offers

We offer a competitive compensation package where you'll

be rewarded based on your performance and recognized for the value you bring to

our business. We also offer you:

Support,

coaching and feedback from some of the most engaging colleagues around

Opportunities

to develop new skills and progress your career

The

freedom and flexibility to handle your role in a way that's right for you

About EY

As a global leader in assurance, tax, transaction and

advisory services, we're using the finance products, expertise and systems

we've developed to build a better working world. That starts with a culture

that believes in giving you the training, opportunities and creative freedom to

make things better. Whenever you join, however long you stay, the exceptional

EY experience lasts a lifetime. And with a commitment to hiring and developing

the most passionate people, we'll make our ambition to be the best employer by

2020 a reality.

If you can confidently demonstrate that you meet the

criteria above, please contact us as soon as possible.

Join us in building a better working world. Apply now.

Want to get to know us better?

Visit ey.com/sg/careers

Become

a fan on Facebook: facebook.com/EYCareersSingapore

Follow

us on Instagram: instagram.com/EYSGCareers

Connect

with us on LinkedIn: bit.ly/EYLinked_Careers

Watch

us on YouTube: youtube.com/ernstandyoungglobal
Skills Location:

Singapore,

Singapore

Job type:

Full Time

Salary:

to

We are Unit4, a leading provider of enterprise applications empowering people in service organizations. We are on a mission because we no longer accept the digital downgrade that people experience when they swap their personal devices for their work ones. We create business software that fits the way people work, not the other way around. Join us in our fight against the digital downgrade.

You will be Read more
responsible to:

Drive the development of strategic annual regional and partner level Go-To-Market plans, including strategy, target markets, sales goals, competitive differentiation and programs to increase sell-through

Actively track joint sales and pipeline to meet or exceed strategic goals setting and budget

Work with partners to identify opportunities and create demand through lead generation activities and target account selling strategies

Monitor partner business results, making recommendations for improvements to increase penetration for the strategic partners

Identify, prospect, and close new partner resellers to expand the regional partner ecosystem and to exceed quarterly and annual revenue quotas

Build long-term relationships with partner decision makers and their customers

Work alongside the professional services team to foster close working alignment with delivery partners where appropriate

Develop and maintains relationships with global counterparts to leverage corporate initiatives

Establish rules of engagement and operational escalation procedures to quickly identify and resolve issues

Conduct quarterly partner business reviews with partners to report on qualitative and quantitative results, aggregate feedback, and explore new strategic opportunities

Regularly interact across functional areas with senior management to ensure objectives are met

We ask

At least 5 years experience working with regional GTM and Delivery partners who sell SaaS ERP/Finance/Procurement solutions (desirable)

Broad understanding of UNIT4 market sectors and verticals (desirable)

Demonstrate track record developing and managing global partnerships driving partner account activity

Strong acumen in developing short, medium and long term partner plan to achieve strategic objectives

Strong organisational and problem-solving abilities, effectively dealing with complex issues ensuring a resolution meets the needs of all parties.

Track record of executing successful channel campaigns (i.e., target market, built the program, implemented and managed program) – and driving marketing support and resources to drive partner pipeline and achieve annual targets

Ability to provide business leadership, communicate clearly, and execute on new business opportunities.

Ability to influence thinking or gain acceptance of other in sensitive situations

Open to travel ~25% of the time

Reference number:

2496

Job area:

Sales

Date posted:

2/03/2020
Skills