Sign in or register for a JobTech account.
Jobs that require

business savvy

skill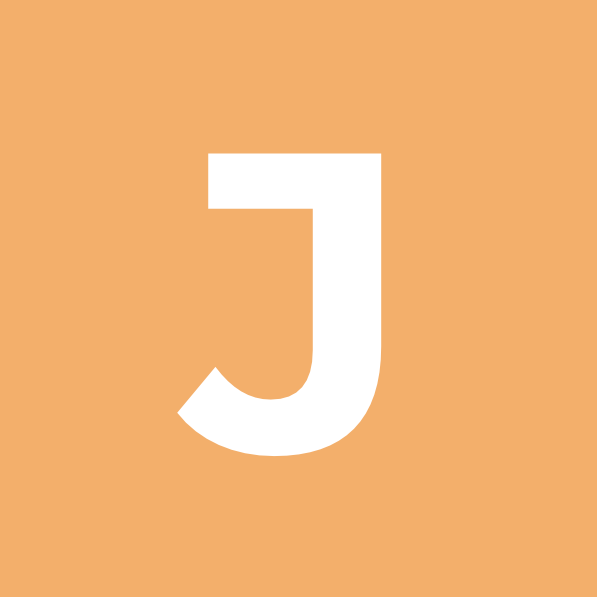 Job Title: Brand ManagerIndustry: HealthcareSalary: SGD 5000 - 6500Location: Central, SingaporeAbout Company:Our Client won more than 5 awards providing luxury treatments and beauty services all designed to balance both body and mind and to work harmoniously with each other. They offer a wide range of carefully curated services and treatments, each selected and designed for maximum efficacy and effectiveness. you???ll find all the solutions to all your beauty Read more
and wellness needs at one location nestled in a quiet corner in the heart of the Orchard Road district.Job Description:- Drive the organisation's brand equity through the development of brand plans, customer loyalty plans and brand identity guidelines. - Lead initiatives to deliver the desired brand experience for the organisation across all channels. - Responsible for leading market research efforts to formulate plans/strategies for the brand and target customers. - Work in a fast-paced and dynamic environment where he/she creates a consistent brand experience throughout the organisation. - Being an innovative, energetic, collaborative and highly adaptable team leader. - Possess strong business acumen with a high level of initiative.- Assess effectiveness of programmes.- Build customer awareness and perception.- Develop a customer experience map to ensure consistent customer experience across channels.- Develop brand communication plans.- Develop brand experience ideas and concepts.- Develop brand plans.- Develop customer acquisition and retention programme mechanics.- Develop customer loyalty plans.- Develop market research plan and methodologies to support market research study objectives.- Develop the concepts, style, look-and-feel, language and tone of the brand.- Drive brand campaign planning.- Evaluate alternate market research channels.- Evaluate effectiveness of brand campaigns.- Identify demographics and characteristics of target profiles.- Interpret trends, market developments and competitor market performance.- Manage market research activities.- Measure and analyse customer satisfaction and feedback. Monitor brand equity performance.- Monitor quality and alignment of products in accordance to product quality guidelines.- Report findings and recommendations to relevant stakeholders in accordance with organizational procedures.Job Requirements:- At least a diploma from a recognized institution.- At least 4-5 years of relevant experience, preferably from the beauty and wellness industry- Location: Orchard- Hours: Monday to Friday, 9am to 6pmInterested applicants are invited to submit their resume via clicking the apply button.JointHire Singapore Pte Ltd.(EA License No.: 17C8920)Andrea Chen (Registration No.: R1441952 )
Skills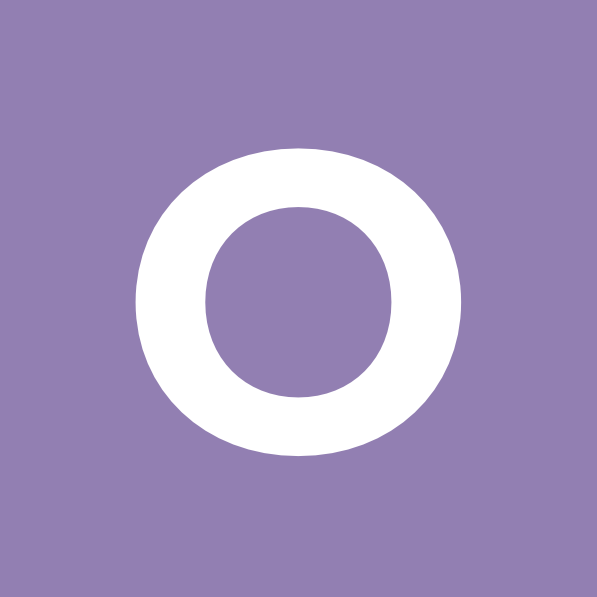 responsible for all accounting functions for one of the Group's key business units
budgeting and forecast, cost management and financial analysis.
support senior management to establish complex banking facilities annually to raise funds for the entire Group's business activities
credit risk custodian for the Group
support the CEO to analyse Credit Control activities for the Group and advise on provisions for potential bad debts
review the internal processes to identify gaps and make Read more
recommendations to facilitate informed business decisions and compliance with accounting standards
responsible for annual audit exercise, deferred tax computation and corporate tax filling.

Requirements

CPA/CA holder with a Degree in Accountancy from NUS/NTU/SMU
Min. 5 years experience in supervisory overseeing the full spectrum of accounting and finance functions
high energy individual, positive and sharp to anticipate, pre-empt and mitigate potential issues.
Possess strong business acumen and analytical skills,
Regular business travel to China
Familiar with Chinese accounting standards and international accounting standards is advantageous
Ready to dive deep into operational issues when necessary

Salary commensurate with qualification and experience
Please submit resumes, in MS Word format, to [Click Here to Email Your Resume] with the following details, :
Position applying for
Current remuneration
Expected remuneration
Reason for Leaving
Notice period

Quek Hong Guek
EA License No : 06C4642
>EA Reg No : R1981137
We regret that only shortlisted candidates will be notified
Skills Reporting, Analysis and Commentaries, Budgeting and Forecasting
Business support for Opportunities and Returns evaluation
Process improvement s and re-engineering
Strong appreciation of cross-cultural issues faced by companies operating in Asia
Taxation laws of Asia
Strong appreciation of working across markets and cultures
Ad hoc duties


Requirements:


Min Degree in Accountancy, with CPA/CFA/CA
Min 10 years of FP&A experience in MNC
Experience in consolidation and cost accounting preferred.
Significant analytical skillset, working knowledge of Planning Analytics, Power BI, and JDE, Read more
Oracle Fusion.
Able to solve complex problems
Excellent communication skills with ability to build relationships
Strong influencing and interpersonal skills
High level of commercial acumen
Advanced computer software skills, including writing macros in Excel and other accounting packages


Interested & qualified applicants, please forward your latest CV in MS word format to [Click Here to Email Your Resume]
Skills Department Manager
Responsibilities:
>The development and implementation of policies and procedures consistent with that of the organization to ensure efficient and effective operation of the team
>Responsible for overall department direction, management and control
>Develop strategic initiatives to meet allocated targets across the company

Requirements:
>Bachelor's Degree in any discipline or equivalent
>Minimum 2 years in a people management role
>Providing leadership, motivation, effective goal setting and managing performance
>Self-motivated, self-starter, results-driven and a good team player
>Well-organized in work Read more
and can multi-task under work pressure and challenges
>Able to prioritize work activities and work under minimum supervision
>Outstanding presentation, communication and interpersonal skills
>Strong business acumen and ability to do public speaking to present solutions and proposals
Many Post + GOOD PAY & BENEFITS !

Email CV (MS Word doc) to : [Click Here to Email Your Resume]
>Visit www.ppsjob.com.sg for full job detail
Skills
Benefits Summary:

Salary up to $8000
5 Days, Office hours
Variable bonus
Working location: West

Job Responsibilities:

Develop new accounts and increase market shares in Marine, Offshore and Oil & Gas industries. (Electronic system / Equipment for ship)
Manage and build relationship with new prospects and existing customers.
Perform sales forecasting, contract negotiations and quotations to customers.
Develop and execute all strategic sales plans to support company goals and achieving sales performance target.
Work closely with the technical and Read more
service teams to ensure efficiency in the sale and delivery of the Service Products/solutions.


Additional Information:

At least Diploma/Bachelor's Degree in Engineering.
At least 3 years relevant working experience with good sales track record.
Good network and customer contacts in marine/offshore markets locally and overseas, especially with shipowners and shipyards.
Possess business acumen, creativity and ethics in closing new deals, good communication & presentation skills.


In order to speed up the shortlisting process, qualified or interested candidates are strongly encouraged to email your resume to us at [Click Here to Email Your Resume]

Please include the following information in your resume:

• Education background
>• Work experiences in point forms
>• Reason(s) for leaving
>• Current and Expected salary
>• Date of availability / Notice Period

By submitting your personal data and/or resume, you give consent to collection, use and disclosure of your personal data and/ or resume by the company (or its agent) for the purpose of the processing and administration by company relating to this job application.

*We regret to inform that only shortlisted candidates would be notified.*

Tan Wei Lun (Glenn)
>Reg Number: R1985287
>MCi Career Services Pte Ltd
>EA License Number: 06C2859
Skills Our client, a SGX company seeking for Leasing Manager (Property).
Requirements:

Possess a Degree/ Diploma in Real Estate, Leasing or Property Management.
At least 5 years of relevant experience in property management and real estate marketing.
Overseeing the leasing and sales of projects.
Conduct market research to identify investment opportunities, negotiate and structure deals.
Good negotiation and interpersonal skills.
Possess good communication skills in both written and verbal.
A good team player and able to work Read more
well under pressure in a fast paced environment.
Excellent business acumen and network.

Others:

Office hours
Salary up to $5,000 + AWS
Skills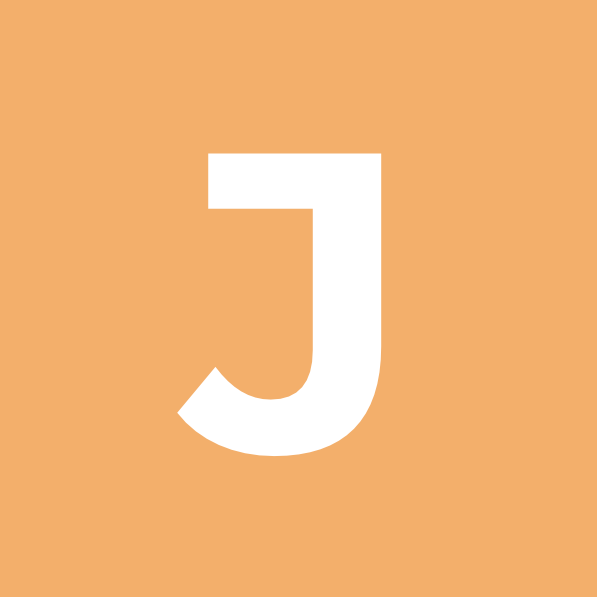 Job Title: UC Engineer (Postsales)Industry: TechnologySalary: SGD 4000 - 6000Location: Central, SingaporeAbout Company:Our Client is a 100% subsidiary company of a Japanese information and Communications Company. They are one-stop service provider of all communication services . Their Singapore office is the regional HQ, providing comprehensive global and local communication services to companies developing their businesses in the region including Singapore, by tailoring services according to the characteristics of Read more
each region.Job Description:- Deliver unified communications & network project.- Responsible for unified communication & network design, development, implementation, testing and preparing completion document. Primary handle Cisco Network & Unified Collaboration Solutions.- Gather the technical requirement, develop low level design, implementation and user acceptance plan to customer.- Work with vendors and suppliers/principals to deliver the projects.- Project Management role such as prepare work breakdown structure (WBS), issue management list, meeting minutes and etc.Job Requirements:- Diploma / Degree holder- Min 3 yrs of IT experience in Network & Unified Communication solutions.- Clear understanding of Cisco Voice network deployment models and should understand functioning of voice network devices.- Clear understanding on VOIP protocols like SIP, H.323 and MGCP.- Clear understanding on Telecom infrastructure protocols like ISDN and analogue signalling.- Knowledge and experience on Cisco routing & Switching Products and networking.- Strong business acumen with strong interests in keeping up-to-date with current technologies.- Good verbal and written communication and presentation, negotiation skills.- Good analytical and problem solving skills.- CCNP Collaboration holder.Compensation:- Bonus: Variable Bonus (Dec / Jun)- Annual Leave: 12 days annual leave per year (add 1 day every year up to maximum of 22 days; pro-rated for first year)- Medical Leave: Sick Leave 14 days / Hospitalization Leave 60 days (inclusive of 14 days of Medical Leave)- Insurance: Group hospitalization and surgical with outpatient/dental benefits (current policy covers $2000 /$500 per year respectively), and personal accident insurance coverage- Annual Health Screening Provided- Company Mobile Phone Provided for Sales / Engineer staffInterested applicants are invited to submit their resume via clicking the apply button.JointHire Singapore Pte Ltd.(EA License No.: 17C8920)James Sim (Registration No.: R1980794 )
Skills Requisition ID:

226288

Work Area:

Software-Design and Development

Expected Travel:

0 - 30%

Career Status:

Professional

Employment Type:

Regular Full Time

COMPANY DESCRIPTION

SAP started in 1972 as a team of five colleagues with a desire to do something new. Together, they changed enterprise software and reinvented how business was done. Today, as a market leader in enterprise application software, we remain true to our roots. That's why we engineer solutions to fuel innovation, foster equality and spread opportunity Read more
for our employees and customers across borders and cultures.

SAP values the entrepreneurial spirit, fostering creativity and building lasting relationships with our employees. We know that a diverse and inclusive workforce keeps us competitive and provides opportunities for all. We believe that together we can transform industries, grow economics, lift up societies and sustain our environment. Because it's the best-run businesses that make the world run better and improve people's lives.

PURPOSE AND OBJECTIVES

The Industry Business Unit (IBU) Banking represents one of SAP's Growth Industries. Today more than 12,000 banks in 140+ countries rely on SAP software.

The IBU works closely with customers, partners and other internal and external stakeholders to define SAP´s industry strategy and drive its execution.

The IBU drives innovation in the overall SAP banking solution portfolio to not only help banks but also financial technology companies and financial corporations to improve, grow and transform their business in a challenging market environment.

The IBU is a team of highly experienced business and SAP solution experts that provides deep industry, business and market expertise to support the execution of the industry strategy, including development and launch of new products, M&A, partner strategies, sales & marketing activities, strategic implementation projects and activities to successfully enter new markets.

We are taking our banking portfolio to the next level by integrating it with SAP's innovations in all Technology and Business Solution areas.

We are looking for an expert focusing on the Finance processes of banks to strengthen our team.

EXPECTATIONS AND TASKS

As Senior Solution Specialist for Finance in Banking you create breakthrough innovations that propel our banking solutions to the next level and support the adoption to achieve competitive advantage. Furthermore, you work closely with development to define the industry roadmap. You support strategic deals, customers and partners globally and build the liaison between customer projects and development departments. If required, you also support implementation projects when creating solution architectures and roadmaps along with providing solution reviews.

Youdrive the launch of new solutions including commercialization and rollout to internal and external stakeholders as part of the go-to-market to ensure successful adoption. Furthermore, you support the field and our expert partners when creating end-to-end sales demos and review associated story boards. You ensure delivery of rollout material, e.g. collaterals, references, success stories in highest quality.

You stay connected to customers, end users and the SAP ecosystem to ensure grass-root level understanding of their current and future needs. You coach customers and train and educate key multipliers (SAP internal and external) on how they can make best use and benefit from latest SAP Solutions and Technology Innovations and educate them on the benefits that the SAP Banking portfolio provides.

EDUCATION AND QUALIFICATIONS / SKILLS AND COMPETENCIES

We are looking for an experienced SAP Expert with a strong focus on Finance with deep understanding of our solution offering in Banking and Finance. Ideally, you have several years of business and SAP experience in the Banking Industry with a profound understanding of the related business processes and the related IT system landscapes.

Required skills

Several years of experience resulting in in-depth understanding of Banking and Finance requirements

Deep understanding of banking IT architecture for subledger and finance processes

Business acumen in accounting and finance processes, including Enterprise General Ledger, Profitability Management, Sub-Ledger, IFRS.

Being comfortable to cover both: deep in a product- as well as in high-level strategy presentations

Knowledge of the SAP offering for Banking overall and specifically the Finance portfolio

Experience with latest technologies from SAP, especially in the areas of Finance & Risk, e.g. SAP Smart Accounting, SAP S/4HANA for financial products subledger, S/4HANA Finance, SAP Profitability Management (PAPM/FSPER), SAP Analytics Cloud, SAP Financial Services Data Platform

Project and Product experience in the Banking industry

Ability to work in a global team of senior experienced colleagues

Preferred skills

Consulting & Presales experience with SAP Banking solutions and our solutions for the CFO

Excellent communication skills on all levels

Strong analytical skills

Global network to Financial Services Teams within SAP and Partner

Very strong team player and highly motivated to achieve stellar results with a strong self-initiative

Program Management skills

WORK EXPERIENCE

Professionals with at least 5+ years of experience

#SEAHotJob

WHAT YOU GET FROM US

Success is what you make it. At SAP, we help you make it your own. A career at SAP can open many doors for you. If you're searching for a company that's dedicated to your ideas and individual growth, recognizes you for your unique contributions, fills you with a strong sense of purpose, and provides a fun, flexible and inclusive work environment – apply now

.

SAP'S DIVERSITY COMMITMENT

To harness the power of innovation, SAP invests in the development of its diverse employees. We aspire to leverage the qualities and appreciate the unique competencies that each person brings to the company.

SAP is committed to the principles of Equal Employment Opportunity and to providing reasonable accommodations to applicants with physical and/or mental disabilities. If you are in need of accommodation or special assistance to navigate our website or to complete your application, please send an e-mail with your request to Recruiting Operations Team (Americas: Careers.NorthAmerica@sap.com or Careers.LatinAmerica@sap.com, APJ: Careers.APJ@sap.com, EMEA: Careers@sap.com).

Successful candidates might be required to undergo a background verification with an external vendor.

Additional Locations

:
Skills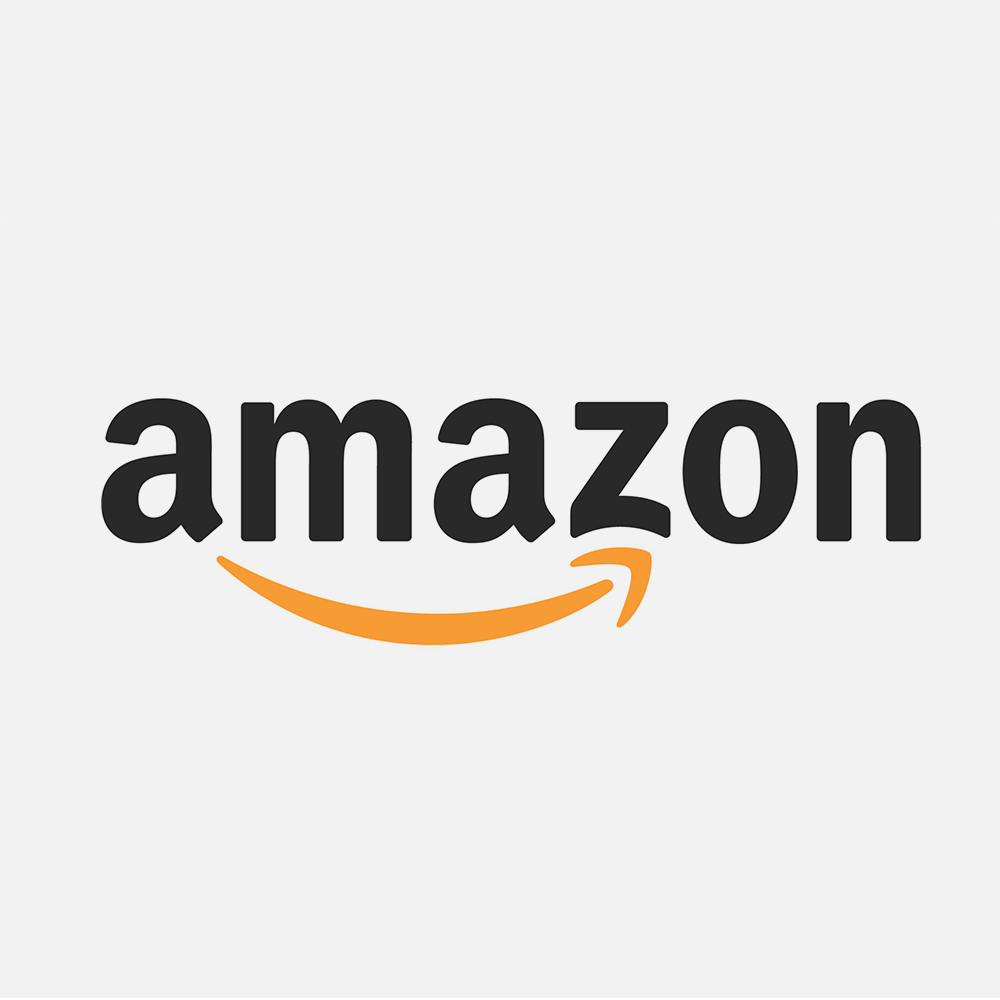 Overview:

Amazon.com strives to be Earth's most customer-centric company where people can find and discover virtually anything they want to buy online. By giving customers more of what they want - low prices, vast selection, and convenience - Amazon.com continues to grow and evolve as a world-class e-commerce platform. The Account Health Specialist within the Account Health Support team acts as the primary interface between Amazon and our business Read more
partners. We obsess over providing world class support to Sellers selling on the Amazon platform. We strive to predict the Seller's needs before they recognize they may have a problem, create innovative self-help tools, and provide solutions to help our partners better serve their customers.

Position Description: Account Health Support Specialist

LOCATION Singapore

LANGUAGE REQUIREMENTS English & Mandarin

SHIFT REQUIREMENTS Sun-Sat

Amazon is seeking dedicated, hardworking, analytical candidates with a proven track record of performance and results-oriented thinking, to join the Account Health Support team in Singapore. Candidates will be responsible for a wide range of duties related to the investigation and elimination of online ecommerce risk. All candidates will be analytical and capable of succeeding in a fast-paced team environment.

The Account Health Support Specialist acts as the primary interface between Amazon and our business partners. The Account Health Support Specialist will be responsible for providing timely and accurate operational support to Sellers selling on the Amazon platform. The successful candidate has an immediate, distinct effect on the experience of customers of Amazon, making a strong record of customer focus a high standard for the role. A Account Health Support Specialist is expected to address chronic system issues, provide process improvements, develop internal documentation, and contribute to a team environment, all while adhering to service level agreements for phone and/or email cases.

The Account Health Support Specialist position relies on excellent judgment to plan and accomplish goals and will work under very limited supervision of the Manager. Excellent individual problem-solving and analytical skills are used to authenticate complex transactions.

The Account Health Support Specialist will be required to engage in frequent written and verbal communication. They also will be required to contact business partners by phone.

Basic Qualifications

Summary of Responsibilities

· Demonstrates effective, clear and professional written and oral communication.

· Provides prompt and efficient service to Amazon Sellers, including the appropriate escalation of Sellers issues.

· Builds Platform and business knowledge to better serve sellers

· Maintains a positive and professional demeanor always portraying the company in a positive light while effectively managing sensitive issues.

· Demonstrates excellent time-management skills and the ability to work independently while using departmental resources, policies and procedures.

· Contributes to a positive team environment and proactively aids team members with difficult contacts as needed.

· Maintains acceptable performance metrics such as quality, productivity, first contact resolution, and attendance.

· Actively seeks solutions through logical reasoning and data interpretation skills and identifies trends to appropriate channel including improvement suggestions.

· Liaises with other departments such as Seller Support or TRMS as required to resolve Sellers issues and questions.

Preferred Qualifications

Qualification/ Knowledge and Skills

· Education: High school

· Language: English/Mandarin

· Experience within a customer service environment preferred. Desire to expand skills into new areas.

· Technical (Computers & Internet) savvy is required. Business acumen in areas of e-commerce and retail.

· Committed seller and buyer advocate, drive process & tool improvements.

· Enthusiasm and strong self-motivation.

· Strong prioritization and time management skills, with a high degree of flexibility.

· Embrace constant change with flexibility and good grace.

· Demonstrate appropriate sense of urgency for contact response time in the face of variable workflow.

· Demonstrated ability to deal with ambiguity

· Excellent interpersonal skills, with the ability to communicate complex transactional issues correctly and clearly to both internal and external customers

· Demonstrates effective communication, composure, and professional attitude

· Exemplary performance record, particularly with regard to quality & productivity

· Desired skill-sets include MS Office Application Excel and Internet Explorer / Mozilla Firefox.
Skills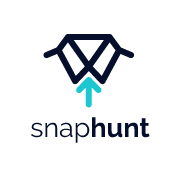 The Offer

Regional role covering Singapore, Malaysia and India
Be part of a high-growth, well-funded start-up
Very attractive commission scheme + equity options

The Employer
Our client is a well-funded startup that fills a crucial gap in learning today, especially for ambitious professionals. The Company provides affordable access to world-class content to help professionals move a step closer to achieving their aspirations.
The Job
The Head of BD will be in-charge of the overall commercial Read more
development and execution of corporate relations, strategic partnerships and business growth. You will also manage the entire corporate sales cycle and close large global subscription deals with corporations
You will be responsible for:·

Managing the commercial relationships with corporations, including the upselling and renewals of corporate subscriptions
Ideating strategic partnerships that result in providing high quality experts on a large, global scale, and exponential growth in user acquisition
Sourcing strategic partners across geographies and develop strategic partnerships which contribute to user acquisition targets
Leveraging strategic partners' networks and databases to acquire experts and users
Developing long-term strategic relations that would benefit the Company's innovation, content, brand positioning and international expansion
Working closely with the CEO on achieving business growth targets

The Profile

You have a background in sales, strategic partnerships, business development and/or commercial strategy
You have an exceptional business acumen and ability to see commercial potential
You have a strong relationship building skills with an ability to forge strong connections at all levels of an organization
You have a strong, already existing, professional network of C-level decision makers in Singapore and Asia
You have a high familiarity with Asia from a business perspective, with commercial knowledge of the various markets
You have no fear of hard work
You have a strategic mindset with a long-term vision and future-oriented thinking
You are results-oriented with an instinct for measuring ROI and making data informed decisions
You have the ability to see the big picture and connect the commercial dots across functions, teams and countries
You are exceptionally curious, resilient, fearless, street smart and ambitious, and you have a unique, quirky and memorable personality

ref: 17462086
Skills