Sign in or register for a JobTech account.
Jobs that require

certified information systems security professional (cissp)

skill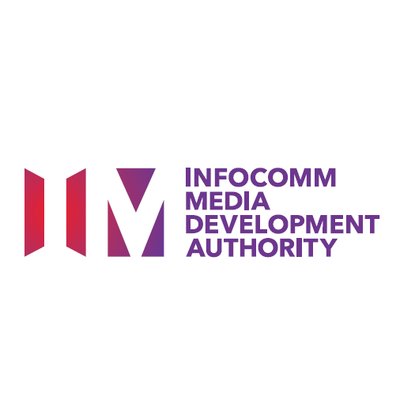 Responsibilities:
You will be part of the team to conceptualise, architect and initiate greenfield cybersecurity projects, assess security risks and define security architecture for next-generation infocomm technologies, and develop niche cybersecurity tech capabilities for the ICM sectors. You will work closely with other cybersecurity and resilience teams in IMDA to contribute towards the building of secure and trusted infrastructure in the ICM sectors that is resilient against prevailing and future cyber threats.
The successful candidate shall be responsible, among others, to:
Conceptualise, plan, execute and manage new cybersecurity programs or initiatives for the infocomm and media sectors.
Architect, develop and operationalise ICT systems and infrastructure supporting the new initiatives.
Manage the development of network emulation platforms for the telecommunication infrastructure to identify security risks and to conduct security testing, cyber range and security training.
Explore innovative and cutting-edge technologies that could improve the efficiency and effectiveness of securing the ICT systems and infrastructure in the infocomm and media sectors.
Perform cyber threat profiling, risk analysis and research into vulnerabilities in the infocomm and media sectors, and explore suitable strategies for securing the ICT systems and infrastructure for the sectors.
Engage industry stakeholders to evaluate their infrastructure and identify areas for improvement.
Engage and obtain buy-in and collaboration from industry stakeholders.
Requirements:
Background in Computer Science / Computer Engineering / Computer Networking / Information Systems or equivalent, with certifications in computer networking (e.g. CCIE, CCNP).
Good knowledge of end-to-end telecommunication network architecture for wireless, mobile and/or fixed-line networks, including physical and software-defined networking domains.
Demonstration of domain expertise and experience in the following areas will have an added advantage:

Next Generation Network Security (e.g. SDWAN)
Security Orchestration, Automation and Response
DevSecOps
Cloud Platform Security
Embedded, Control and IoT Device Security

At least 6 years of working experience, with minimally 3 years in planning, architecting or managing telecommunication networks or complex ICT system infrastructure. Candidates with more years of experience may qualify for senior positions.
Certifications in one or more of the following areas will have an added advantage: Cyber Security (e.g. CISSP, GSEC, ISMS), Security Risk Analysis.
Familiarity with both Windows and Linux operating environment is preferred.
Good writing, communication and presentation skills.
Self-motivated and independent in continually improving and advancing own knowledge and skills, with strong analytical and problem-solving ability.
Plugged-in to the latest technology and security developments for the telecommunication sector.
Willingness to delve into administrative, legislative, technical, research and development works.
Position will commensurate with experience.
Only short-listed candidates will be notified.
Skills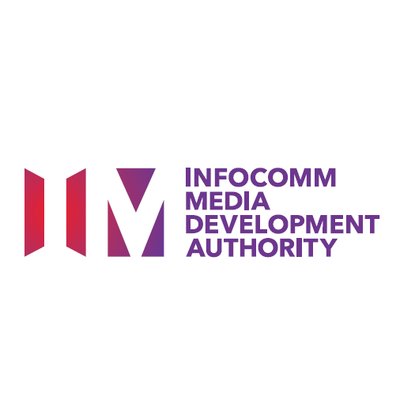 Responsibilities
Lead and manage team of Level 1 analysts and incident responders
Track and manage resilience and cyber-security incidents from opening to closure
Review advisories and alerts drafted by L1 staff
Stakeholders management and escalation for major incidents and perform post mortem
Plan duty roster and staff development
Ensure proper functioning of systems in the operations centre
Continuous improvement of operations capability and processes
Requirements
Background in Engineering/Computer Science/Information Security or equivalent.
At least 5 years of experience with working in a Network Operations Centre (NOC) and/or Security Operations Centre (SOC) would be an advantage
Willing to work on 24/7 shift duties
Analytical and detailed
Good communication and interpersonal skills
Professional InfoComm Technology and Cyber-Security certifications such CISSP, CISM, GIAC, ITIL and CCNA/P will be advantageous.
Skills
CISSP or Global Information Assurance Certification (GIAC) or equivalent
Performed asset and network discovery activities to ensure full coverage of vulnerability discovery
Experience in system and testing for Web servers, DB servers, Network devices etc using Nessus or Nexpose
In depth knowledge of security systems and applications and a strong foundation in core area of security
Experience in configuring CIS benchmarks on Servers, Desktop and Network Devices


HOW TO APPLY
>In order to speed Read more
up the shortlisting process, qualified or interested candidates are strongly encouraged to submit your updated resume in MS format to [Click Here to Email Your Resume]
Our dedicated and approachable MCI consultants will get back to you soon for a confidential discussion
>Please include the following information in your resume:

Education background
Work experiences in point forms
Reason(s) for leaving
Current and expected salary
Date of availability / Notice Period

**We regret to inform that only shortlisted candidates would be notified**

By submitting your personal data and/or resume, you give consent to collection, use and disclosure of your personal data and/or resume by the company (or its agent) for the purpose of the processing and administration by company relating to this job application

Chong Khar Yee (Jacy)
>Registration Number: R1987607
>MCI Career Services Pte Ltd
>EA Licence No: 06C2859
Skills
Your new company

Multinational investment bank and financial services company with presence globally. Looking out for solid Network Services professional to join their Singapore team. This is a 1 year contractual opportunity, with possibility of extension on the basis of performance.

Your new role

This is a very highly visible and critical role with the client and it cover's 24/7 network event monitoring. The network lead will insure that all the Read more
critical incidents are resolved within the turn around time and will perform initial root cause analysis and will identify the potential gaps.

Provide support during change windows, validation and certification of change completion
Engagement & triage for network related issues, or assist in isolation of issues at the application layer relating to response times, connectivity etc.
Proactively reaching out to understand connectivity and interdependence between applications and the network components between.
Taking charge of all the critical incidents.
Monitoring of network components.

What you'll need to succeed

Event monitoring of networking components ranging from Cisco switches /F5 Loadbalancer / Firewalls / Proxies / DNS
Should have prior experience in load balancing design and implementation.
Position requires demonstrated actual hands on experience troubleshooting production related issues on Cisco Network devices, F5 load balancers, Proxy, Firewalls , DNS
Candidate should have atleast 5 years of working experience.
Candidate with CCIE, CISSP etc would have added advantage.
Candidate should have degree in IT or equivalent.

What you need to do now

If you're interested in this role, click 'apply now' to forward an up-to-date copy of your CV, or call Vikram at Hays on +65 63030726 or email Vikram.Khorana@hays.com.sg [mailto:Vikram.Khorana@hays.com.sg] for a confidential discussion. Referrals are welcome.
>
>Registration ID No. R1984517 | EA License number: 07C3924 | Company Registration No. 200609504D #1169976
Skills
Your new company
My Client is a Leading Billion Revenue Firm that is listed on the Singapore Stock Exchange. It is a very established firm in Singapore that everyone knows of. It invests heavily in Cyber Security.
>
Your new role
>My Client is looking for a Security Architect to drive unique and highly complex projects involving design, development and implementation of secure system architectures on Cloud for the customers.

Job Responsibilities
>• Drive Read more
cloud security solution design for the security architecture framework (e.g., credential management, access provisioning, authentication and authorization, data security, network security, application security, infrastructure security, security monitoring, and operations security).
>• Design, collaborate and help implement cloud security architectures for company's cloud services and offerings.
>• Prepare presentations for proposed solution / tenders.
>• Execute solutions' presentations and POC (Proof Of Concept).
>• Determine technical risks/issues and suggest mitigation options.

What you'll need to succeed

• Diploma or Degree in Information Technology, Information Systems, IT Security or Computer Science.
>• Minimum 3 years' Cybersecurity pre-sales / solution design experience with good knowledge in either Amazon Web Services (AWS) or Microsoft Azure services preferred.
>• Possess professional security certifications such as CISSP, or equivalent preferred.
>• Experience in DevOps environments and maintaining security in Continuous Integration and Continuous Deployment (CI/CD) processes is a good to have.
>• A team player who is able to work independently with good written, communication and customer facing skills.

What you'll get in return

You will be part of a Leading Firm and team and get indepth exposure to Cloud Security. Do note that the firm is open to candidates that have no prior Cloud experience with interest to explore Cloud Security.

What you need to do now
>If you're interested in this role, click 'apply now' to forward an up-to-date copy of your CV, or call us now.
>If this job isn't quite right for you but you are looking for a new position, please contact us for a confidential discussion on your career.
>

EA License Number: 07C3924 l Registration Number: R1878306 l Company Registration ID No.: 200609504D #1170412
Skills
Roles & ResponsibilitiesAbout Standard Chartered
We are a leading international bank focused on helping people and companies prosper across Asia, Africa and the Middle East.
To us, good performance is about much more than turning a profit. It's about showing how you embody our valued behaviours - do the right thing, better together and never settle - as well as our brand promise, Here for good.
We're committed to promoting Read more
equality in the workplace and creating an inclusive and flexible culture - one where everyone can realise their full potential and make a positive contribution to our organisation. This in turn helps us to provide better support to our broad client base.

The Role Responsibilities
Significant transformation is underway within the Operations function to rapidly improve the Group's Cyber, Data, Privacy and Automation control environment, along with digitization and innovation. With this, the first line of defence is being strengthened to:

Grow trust with clients and regulators by delivering best practice cybersecurity solutions and protecting data and privacy;
Provide cutting-edge technology for Artificial Intelligence, Robotics and Automation to improving Scalability, Efficiency and Time to Market;
Contribute to Client Journeys, by providing insights and analytics to steer the Bank and supply real time information for actionable measures; and
Deliver efficiencies, continuous improvement, maximise risk reduction, resilience, policy and regulatory compliance.

To support the Operations transformation agenda in growing trust with clients and regulators and maximizing risk reduction, resilience, policy and regulatory compliance, an Associate Director role has been created to champion risk and control within the cyber and third party security domains. The role holder will provide timely, expert advice, validation and assurance over the remediation of regulatory, audit and other third-party review findings and issues across Cyber, Data, Privacy and Automation. In addition, the role holder will support management when internal, external, third-party and regulatory audits are conducted.

Key responsibilities include:
Providing Expert Technical Cyber Advisory, Assessment and Assurance

Execute assessments or assurance against controls that underpin an organisation's Cyber/Information Security Management System including, but not limited to, the following domains:
Data protection;
Information loss prevention; Information classification and handling; Endpoint and network security; Cryptography, PKI and centralized key management;
Application security; Security Information and Event Management (SIEM); Vulnerability management; and
Identity and access management;
Lead and execute deep-dive assurance testing over the organisation's third party cyber security assessments capability to ensure continuous effectiveness of design and operation.
Support sound security architecture and design.
Support and influence organisational alignment to security principles and best practise (i.e. ISO27001 and ISF Standards of Good Practice for Information Security.
Leverage technical skills such as Java, JavaScript, UNIX / Windows administration and scripting.

Strategic
Build effective relationships with leaders to facilitate:
The provision of timely, expert advice and assurance;
Partnerships with other functions to provide professional advice and assurance;
Grow trust with clients and regulators by delivering best practice cybersecurity solutions and protecting data and privacy; and
Provide cutting-edge technology for AI, Robotics and Automation for improving Scalability, Efficiency and Time to Market.

Processes
Drive the continuous improvement of the risk and control methodology, aligning to and avoiding duplication with key controls and control tests performed across other functions.

People and Talent
Provide proactive self-orienting and self-motivating leadership, and work with limited direction
Lead through example and build the appropriate culture and values. Set appropriate tone and expectations, and work in collaboration with risk and control partners.

Risk Management
Support liaison with Group Internal Audit, External Audit and any third party or regulatory inspections. This will include obtaining clarity of scope, defining engagement models, supporting business / function stakeholders throughout the processes and driving for clarity of issues and actions.
Adopt an anticipatory approach to risk assessment through stakeholder engagement and monitoring of the external environment.
Work with other control assurance teams to drive efficiency, effectiveness and reduce duplication.

Governance
Provide timely and accurate reporting to appropriate committees.
Ensure appropriate oversight and facilitate resolution of high impact risk and issues

Regulatory & Business Conduct
Display exemplary conduct and live by the Group's Values and Code of Conduct.
Take personal responsibility for embedding the highest standards of ethics, including regulatory and business conduct, across Standard Chartered Bank. This includes understanding and ensuring compliance with, in letter and spirit, all applicable laws, regulations, guidelines and the Group Code of Conduct.
Lead the COO Trust, Data and Automation team to achieve the outcomes set out in the Bank's Conduct Principles: The Right Environment.
Effectively and collaboratively identify, escalate, mitigate and resolve risk, conduct and compliance matters.

Key Stakeholders
Head of Cyber & TPSA Control
Heads of Information & Cyber Security (HICS)
Security Technology Services MT
Technology Services MT

Our Ideal Candidate
Required:
Bachelor / Honours Degree in Information Technology, Computer Science, Cyber Security or other technology related qualifications or 10-15 years of experience in cyber/IT security, technology audit or assurance, which must include some element of experience in a 'first line' security or assurance team.
Fluency in English.
Preferred (but not essential):
Background in the information and cyber security domain within international financial services organisations.
Demonstrated ability to support a 'first line' function in responding to external/regulatory audits.
Up to date with key regulation / developments in Information and Cyber Security Management Framework (including Technology Risk Management), Data, Privacy and Automation.
Experience in SWIFT, MAS TRM and PCI DSS attestations preferred.
Qualifications (i.e. CISSP, CCNA and CCNP).
A certification in security domain (i.e. CISA, CRISC).
Risk & control, assurance or audit experience.
Ability to challenge the status quo.
Ability to commit up to 10% business travel.
Excellent organisation skills with ability to manage multiple deadlines and effectively prioritise workload.
Strong interpersonal skills to foster positive relationships with internal and external stakeholders.
Highly effective oral and written communication skills, with an ability to influence and to gain the respect of senior stakeholders and peers.
Ability to exercise good judgment and objectivity.
Demonstrates ability to work with limited direction and multi-task without loss of quality.
Confident and courageous to raise/escalate issues in a pro-active, professional and timely manner.
Demonstrate understanding of and commitment to the Group's core values.

Apply now to join the Bank for those with big career ambitions. To view information on our benefits including our flexible working please visit our career pages.

How to Apply
Please visit - https://scb.taleo.net/careersection/ex/jobdetail.ftl?job=2000000928&lang=en to apply now and take the next step in fulfilling your potential.
You can search and view current opportunities across our global organisation and apply immediately by visiting www.standardchartered.com.
To help speed up your application, please note the following:
• You will need to log in (or register if you are visiting our careers site for the first time) before you can apply for a specific role
• Some roles may require you to undertake an online talent assessment in addition to completing the application form (to facilitate this process it is preferable that you provide us with an email address as part of your contact information)
• We will ask you about your education, career history and skills and experience, it may be helpful to have this information at hand when completing your application
It usually takes 15 - 20 minutes to complete the application form; you can save your application at any time and return to complete it at your convenience.
Diversity & Inclusion
Standard Chartered is committed to diversity and inclusion. We believe that a work environment which embraces diversity will enable us to get the best out of the broadest spectrum of people to sustain strong business performance and competitive advantage. By building an inclusive culture, each employee can develop a sense of belonging, and have the opportunity to maximise their personal potential.
Skills Roles & ResponsibilitiesCybersecurity knowledge(not only firewalls), and having experience with any of the end point security solutions
· CISSP or other equivalent certification is required.Good skills in time management and personal task prioritization.
· Exposure to network and server operating systems will be an advantage.
Monitor the availability, operational stability and system performance of the server/network components of the security tools installed
Plan, coordinate and perform minor version upgrades of the server Read more
components of security tools.
• Plan, coordinate and perform maintenance activities such as software and/or agent repair and reinstallation on servers/network operating systems.
• Develop, test and deploy scripts for software and/or agent upgrades and bug fixes when required.
Skills

Well Established LISTED Company
Basic $ 4000 - $ 6000 (depends on experience)
Excellent Welfare and Benefits + Career progression
Working location: Ang Mo Kio (AMK)
IT security Design / Planning / Implementation
>Vulnerability assessment and remediation
>Cisco / Alcatel / Extreme / Huawei (Network Devices)
>
Job Responsibilities:

Oversee IT Security Project
Prepare technical proposals, presentations, technical briefings, trainings and conduct follow up discussions with stakeholders
Implement security measures and controls within organizations
Conduct security audits, risk assessment, Read more
process reviews and facilitate the follow up actions for resolution
Facilitate effective coordination and communication between technical and non-technical stakeholders
Deploy, maintain and optimize security solutions such as firewalls, intrusion prevention / detection systems, SIEM, content filtering, anti-virus, patch management and etc

Requirements:

Diploma or Degree in Computer Science / Computer Engineering / Information Technology
At least 1 year experience in IT Security or related field
CEH, OSCP, CISA, CISSP or other relevant IT security certification will be advantageous

Candidates are encouraged to apply this position via Apply Now button with the following information in the resume

Work experiences and job responsibilities
Current and Expected salary
Reason for leaving
Date of availability
Education background
Skills

Are you the right person we are looking for as our team player to support our business growth? As part of our Next-Generation ICT Engagement and Consultancy (Thatz 2.0) growth roadmap, we are seeking keen candidates to join us on our journey as we scale towards greater heights.

Founded since 1998, Thatz International has now evolved into the Next-Generation ICT Engagement and Consultancy establishment.

Thatz 2.0 offers leading-edge ICT & Read more
Digital Solutions, as well as, world-class Services to organizations, companies or institutions seeking to further their operations or businesses excellence.

A BizSafe3 and TAFEP pledge company, Thatz International has been recognized through various achievements such as Singapore SME1000 since the Year 2013 and Total Defense Award since the Year 2012. The Founder has also been recognized with the inaugural Teochew Entrepreneur Award 2016.

Join Thatz now to maximize your true potential to the fullest by excelling in your CAREER

ARE YOU THATZ ONE?

ICT Security Administrator

PRIMARY RESPONSIBILITIES

Support the ICT Security Metrics and Reporting function for the Group and all Business Units in Asia Pacific, reporting to the Manager of ICT Security GRC.
Collect, document and report weekly and monthly ICT Security metrics and reporting.
Perform Root Cause Analysis on ICT Security Metrics and Reporting issues and deviations on compliance. Track with key stakeholder resolution of relevant issues and prioritization.
Identify issues, risks and areas of non-compliance on the collected metrics, measurement and reporting. Analyse those issues, identify root causes and track till closure.
Support the delivery of ICT Security Metrics and reporting automation and simplification.
Maintain internal SOPs and standards related to ICT Security metrics, measurement and reporting.
Perform Third Party Security Assessments program for the Group and its Business Units.
Support the ICT Security Awareness program.


JOB REQUIREMENTS

Minimum 3 years' working experience in ICT Security Management.
Degree from Information Technology or equivalent discipline.
Certification on CISSP / CRISC is preferred.
Excellent knowledge of overall ICT Security domains.
Ability to define, prioritize and execute process in a precise and structured manner.
Excellent communication, presentation and influencing skills.
Preferred: Experience on multicultural virtual/distributed teams' coordination and

communication.

Preferred: Financial or Insurance Business general knowledge.


Key objective of this role:
>To deliver awesome user experience through result oriented outcome with friendly service disposition ...we call it Thatz Way!

Benefits:
Compensation Package:

Basic Salary
H&S Insurance Coverage
Annual Leave and Medical Benefits
Mobile and Transport Allowance


As a people developer, we embrace Thatz Delight for:

Annual Increment based on your job performance
Company events and annual awards
Community and sustainability support




As an advocate for fair employment, we strive to do our best to render objective and merit-based considerations for all applications, and we shall communicate with you personally when short-listed. For those who are not short-listed, your profile will be kept for other opportunities where suitable.

Best wishes to your job search!

Feel free to recommend this position to your friend(s) or relative(s) who may meet our needs and be rewarded.

For more information about THATZ and other job listings, please visit: www.thatz.com
Please like our Facebook: www.facebook.com/thatz.international
LinkedIn: www.linkedin.com/company/thatz-international-pte-ltd
Our Software Product: www.thatzcontact.com and https://yummydurian.com
Skills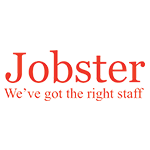 1. General Requirement
>a. Provide the central focal point for receiving and handling security advisories (e.g. alerts and vulnerabilities), vulnerabilities and malicious activities, which may potentially compromise ESG's security composure. (e.g. virus, DDOS attacks etc.)
>b. Provide technical advice and recommendations and work with ESG to implement security audits controls, for the various infrastructure services that are hosted in ESG.
>c. Keep up-to-date with security threats on all services and respond with the analysis of Read more
the threat within the agreed turnaround time.
>d. Monitor and track security advisory assessment and recommendation
>e. Develop and maintain Security hardening standards and polices
>f. 24 x 7 standby support and to go onsite as and when required
>g. Monthly security reports include a summary of all the activities that take place in the following areas:
>i. Security policies, standards and procedures
>ii. Security awareness;
>iii. Security incident reporting and management;
>iv. Security reviews and audits; and
>v. Any other security activities such as Disaster Recovery and Business Continuity Plan Testing, implementation of security technologies and solutions.
>vi. Compliance reporting for accounts review, log review, patch review, hardening review etc.
>vii. Single Point of Contact (SPOC) for all security audits, including Government Audits e.g. AGO, AIISA, application, infra audits and NCS audits, e.g. IQA, ISO 20k, ISO 27k etc.
>viii. End-to-end fronting, tracking and monitoring of the security audit till closure.
2. SECURITY MONITORING AND REVIEW
a. Monitor ESG's environment so that security intrusions or incidents can be detected immediately for timely incident response measures to be put in place for threat mitigation. This service includes:
>i. Receiving, investigating and providing a timely and adequate response to alerts generated by the SOE-Universal Monitoring and Management System (SUMMS), Cyber Watch Center (CWC) Network Intrusion Detection Systems (NIDS) etc;
>ii. Detecting intrusions, abuses and anomalies based on correlation of the log events collected;
>iii. Providing consolidation of multiple related intrusions, abuses and anomalies occurrences from multiple devices into a single alert;
>iv. Prioritising incidents and alerting ESG according to incident response framework;
>v. Providing daily monitoring of security alerts and advisories, performing impact analysis and recommending remedial actions to ESG; and
>vi. Upon notification of any potential security breach, making the necessary assessment and work with ESG and any other Third Party Vendors appointed by ESG to rectify the situation.
>vii. Provide regular yearly security assessments on ESG's IT Infrastructure and make necessary recommendation(s) for any weaknesses found.
3. Security Consultancy
a. Perform the following scope of work:
>i. Weekly review and signing of audit review log
>ii. Perform vulnerability scanning for managed systems
>iii. Perform penetration scanning for systems
>iv. Annually account review exercise
>v. Annually firewall review
>vi. IT security incident management
>vii. Provide consultation services and advice via email
>viii. System compliance verification before "go-live" (Server, IIS & DB harden verification)
>ix. Security Ops on log analysis
4. SECURITY SCANNING
>a. Provide Vulnerability Scanning of all ESG internet-accessible application systems and critical ICT systems. The application software, operating system and network infrastructure shall be scanned according to the frequency shown below:
>i. Annually on Application Software
>ii. Quarterly on Operation system
>iii. Quarterly on Network
>b. Provide Annual Penetration Testing on ESG internet-accessible application systems
5. SECURITY INCIDENT MANAGEMENT
a. To track security incidents (such as violations, breaches security weaknesses or system malfunctions) that have IT security impacts on ESG.
>b. Assist ESG in carrying out any investigation and provides rectifications when an IT security incident occurs. The responsibilities are:
>i. Investigating and managing all parties involved in the recovery from security incidents;
>ii. Perform assessment of the reported incident to determine the extent and business impact level;
>iii. Escalate IT security incidents to the relevant parties in ESG;
>iv. Primary point of contact for investigating, resolving and recovering from IT security incidents, and identifying the root cause of the incident;
>v. Prepare incident report for submission to ESG for review and approval;
>vi. Track and report the preventive measures required to address an incident and follow-up with the respective parties; and
>vii. Recommend and implement, where applicable, the necessary measures to prevent future occurrence.
>viii. Adhere and comply to customer/NCS security incident handling and response plan.
>ix. Resolve Security Incident accordingly within SLA

6. Monthly Patching
>a. Patching of Security Systems and Products
>b. Testing of Security systems upon completion of patching
7. Technical Support
>a. Provide Security Service Operation Support and administration of security product such as RSA, SPLUNK, etc
8. Certifications
>a. Information Technology Infrastructure Library ITIL, for their security management, governance framework and operation processes.
>b. Internationally-recognised security certifications such as Certified IS Security Professional (CISSP), SAN GIAC certifications, etc
Skills