Sign in or register for a JobTech account.
Jobs that require

channel management

skill Position Title

CHANNEL DIRECTOR, ASIA PACIFIC

18-Jun-2020

Business Group

Global Sales & Marketing

No. of Positions

1

Requisition Number

92454BR

Job Category

Sales, Services, and Solutions

Relocation Eligible

Not Applicable

Position Summary

The Director of Channels for Asia Pacific is responsible for the region's sales channels to market through distributors, value-add resellers, and integrators. The Director works in the Global Sales & Marketing organization and is part of a regional leadership team and global market access team. He/she has ownership of the Read more
region's channel strategy and ensures the execution of that strategy throughout the various countries in the region. High performing sales channels is a foundational element of our business strategy and critical for Rockwell Automation to achieve our financial objectives.

Qualifications

Minimum requirements

Bachelor's degree in engineering, business management, distribution management or other related field.

10 years of industry experience working directly in either a channel or sales organization.

5 years or experience at Rockwell Automation understanding of our organization and global, cross-functional business units and relationships.

Experience with channel partners and relationship building with partner leadership and principle owners.

English language fluency.

Desired

Asia Pacific region experience across multiple countries including China.

Channel management and leadership.

Worked directly for or associated with a partner organization.

Mandarin language skills.

Job Attributes

Seeks mutual benefit and results for both Rockwell Automation and our partners.

Effective collaborator across company lines.

Experienced with difficult conversations and candour.

Ability to influence & persuade internally and with partners.

Navigates company politics effectively.

Comfortable and effective communicating to and working with executives

Country(s)

China, India, Singapore

Company Overview

Rockwell Automation, Inc. (NYSE: ROK), is a global leader in industrial automation and digital transformation. We connect the imaginations of people with the potential of technology to expand what is humanly possible, making the world more productive and more sustainable. Headquartered in Milwaukee, Wisconsin, Rockwell Automation employs approximately 23,000 problem solvers dedicated to our customers in more than 100 countries. To learn more about how we are bringing The Connected Enterprise to life across industrial enterprises, visit www.rockwellautomation.com.

Work State/City

Noida, Shanghai, Singapore
Skills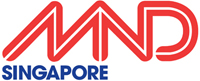 RESPONSIBILITIES
The Municipal Services Office (MSO) was set up in October 2014 to work on improving the Government's overall coordination and delivery of municipal services. These services include the upkeep and improvement of the common living environment, such as the cleanliness and maintenance of the estates and the upgrading or provision of facilities and infrastructure.

You will be part of the Channel Management Team (CMT) within the Partnerships & Coordination Read more
Division in MSO, and your duties include:

Triaging of public feedback submitted through various channels (OneService App/email/phone) in a timely and accurate manner.
Responding to 'live' queries from members of public submitted through a newly developed Chatbot.
Assisting the CMT Supervisors with processing and analysis of the feedback data, when required.

REQUIREMENTS
Experience in feedback management and/or familiarity with chatbots is a plus.
Able to work well individually and in a team.

Successful applicant will be offered a 1-year contract in the first instance.
Skills Up to $4200 + $1000 (Car Allowance)
Must have IT hardware channel management knowledge
HarbourFront


Job Descriptions:
>• Develop, service, and grow relationships with corporate channel partners.
>o Developing sales strategies, negotiating with partners, training and developing their sales team.
>o Driving channel partner sales team to drive our sales & marketing campaigns
>o Monitoring the health of channel partners & their campaigns, keeping the Key Performance Indicators on track.
>• Achievement of monthly/quarterly sales targets.
>• Read more
Administrative duties, including the collation & submission of reports
>o Produce weekly sales pipelines report
>o Leads management reports
>o Crafting and implementing channel sales strategies to meet monthly sales quota
>• Facilitate business-to-business collaboration with partners trade shows, projects as well as prospecting for new customers.

Requirements
• Prior corporate channels & enterprise customer management experience preferred
>• Excellent communicators, analytical skills, energetic, passionate and positive thinker
• Exposure to IT products, especially printers, is preferred

All successful candidates can expect a very competitive remuneration package and a comprehensive range of benefits.

Please email your resume in a detailed MS Word format to [Click Here to Email Your Resume] stating:
1. Current Drawn:
2. Expecting Salary:
3. Date Available:
4. Reason To Leave Each Job:

We regret that only shortlisted candidates will be notified.

Yeo Wei Ling Vanessa
People Profilers Pte Ltd
10 Anson Road #09-01/02 International Plaza Singapore 079903
www.peopleprofilers.com
EA License Number: 02C4944
EA Personnel Reg Number: R1876549
Job ID: 487677
Skills Job ResponsibilitiesDeveloping growth strategies and plans for advanced cancer diagnostics solutions.Possess in-depth knowledge of business products and value proposition.Identifying and mapping business strengths and customer needs.Researching new business opportunities and viable income streams.Following industry trends both locally and internationally.Writing business proposals and negotiating with stakeholders to achieve goals.Develop close working relationship with international stakeholders.Managing and retaining relationships with existing clients.Job RequirementsDegree in Life Science or related fields.Minimum of Read more
5 years of relevant experience in business development, sales or channel management experience within the Phamaceuticall/Life Science industries.In-depth knowledge of Life Science/Pharmaceutical/Healthcare sector within APAC.Driven personality with a hunger to succeed.Strong analytical and management skills.Possess excellent interpersonal and communication skills.Andy, Wee Ben Ann License No. 02C3423 Personnel Registration No. R1552080Please note that your response to this advertisement and communications with us pursuant to this advertisement will constitute informed consent to the collection, use and/or disclosure of personal data by ManpowerGroup Singapore for the purpose of carrying out its business, in compliance with the relevant provisions of the Personal Data Protection Act 2012. To learn more about ManpowerGroup's Global Privacy Policy, please visit https://www.manpower.com.sg/privacy-policy
Skills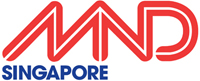 RESPONSIBILITIES
>The Municipal Services Office (MSO) was set up in October 2014 to work on improving the Government's overall coordination and delivery of municipal services. These services include the upkeep and improvement of the common living environment, such as the cleanliness and maintenance of the estates and the upgrading or provision of facilities and infrastructure.
You will be part of the Channel Management Team (CMT) within the Partnerships & Coordination Read more
Division in MSO, and your duties include:

Triaging of public feedback submitted through various channels (OneService App/email/phone) in a timely and accurate manner.
Responding to 'live' queries from members of public submitted through a newly developed Chatbot.
Assisting the CMT Supervisors with processing and analysis of the feedback data, when required.


REQUIREMENTS
>
Experience in feedback management and/or familiarity with chatbots is a plus.
Able to work well individually and in a team.


Successful applicant will be offered a 1-year contract in the first instance.
Skills Responsibilities

Play an instrumental role in strategizing, structuring and nurturing partnerships to develop projects that contribute to SME, Industry and Market development. In particular you would work with Trade Associations and Chambers (TAC) as channel partners to support projects that could benefit SMEs.
Monitor and review ESG schemes and programmes as part of supporting the team's account management of partners. This also involves processing grant applications and claims, as well Read more
as driving TAC focused communication and outreach efforts.
Support in the organisation of in-house programmes and events to help SMEs acquire the network, capabilities and knowledge for internationalisation and their future growth.

Requirements

A degree with some experience in business development, customer service, operations management or equivalent field
Possess excellent verbal and written communication, networking, relationship management and negotiation skills, and ability to work independently and develop fresh solutions to address challenges.
Be able to work independently and as a team and have an interest in working with partners such as trade associations and chambers to assist SMEs.
Skills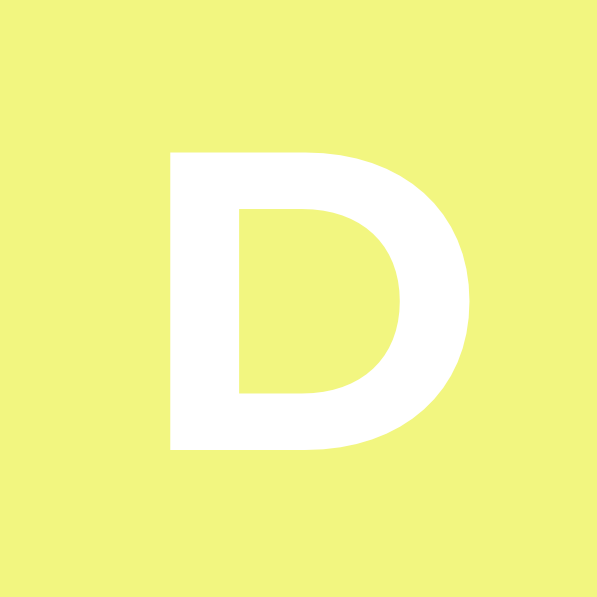 Location - Malaysia, Indonesia, Phillipines , Thailand, SingaporeMarkem-Imaje is a trusted world manufacturer of product identification and traceability solutions, offering a full range of reliable and innovative inkjet, thermal transfer, laser, print and label application systems. Markem-Imaje delivers fully integrated solutions that enable product quality and safety, regulatory and retailer compliance, better product recalls and improved manufacturing processes.Are you a result-driven leader, motivated by facing new challenges in Read more
a global corporation and assuming a key role for channel management in the ASPAC region?In this role you'll be…responsible for managing the Sales international distribution channel for the ASPAC region by defining the appropriate route to market strategy, developing MI teams and partners, implementing sales and compliance policies whilst delivering sales and operating targets.You'll have the opportunity to…support key corporate strategic initiatives around international channel development such as our professional services and software business development. You will foster MI route to market strategy including all international trade challenges in our "Distribution Plus" countries.You should possess… a minimum of 10 years' experience in a similar position in international industrial companies and with International Business/Sales experience in service or industrial environment.Great package including Bonus, CAREER Growth and Great Benefits…Main Activities / Responsibilities:-Understanding market needs by assessing vertical and geographical market opportunities.-Develop a yearly budget based on group guidelines.-Develop and manage sales organization to Distribution Partners.-Develop fair market share positions against main competitors.-Deliver accurate sales forecast and performance against budget.-Deploy trade/product compliance strategy in line with group compliance policy.-Work with other group divisions (Supply Chain, Finance, Product Marketing…) on business efficiency and effectiveness gains.-Ensure timely and accurate reporting to the ASPAC Business Unit and Global Sales Division.-Lead Partner engagement; insure end user satisfaction and business development across the full portfolio.-Set up and develop Consulting Integration System & Systech sales activities in the channel-Support key corporate strategic initiatives from Markem-Imaje or Dover.Experience and skills:-Strong leadership.-Minimum of 10 years of experience in a similar role in international industrial companies and with global business exposure in ASPAC.-Customer- and partner-oriented.-Track record to orchestrate and motivate remote sales teams and channel partners.-Strong business acumen. Strong management, sales and negotiation skills.-Result-driven, with excellent knowledge of international business processes.-Excellent communication and presentation skills.All qualified applicants will receive consideration for employment without discrimination on the basis of race, color, religion, sex, sexual orientation, gender identity, national origin, protected veteran status, disability, age, genetic information, or any other factors prohibited by law.
Skills Country:

Singapore

Cities:

Singapore

Area of expertise:

Corporate Functions

Job Description

This position is for future opportunities with Avanade. We are actively recruiting and interviewing for future positions

What does that mean for you? It means you can apply and interview virtually, via video, for a future career opportunity without pressure. It means that you will have the chance to connect with leaders and hiring managers to discuss future opportunities.

Market Units are what we want to Read more
be known for in the market; they are the areas on which our clients most frequently seek our guidance during their digital transformation journey. Within our Market Units, we have core Offerings, which are the solutions we deliver to our clients. By specializing in and formalizing these select Offerings, we can deepen our relationships with our clients across their entire business and compete in new areas, helping us to grow our market share. Using the power of advanced analytics, machine learning, and AI, we help clients gain business insights to optimize their operations, drive innovation, and make more empowered decisions.

As ASEAN Data & AI Market Unit Lead, and part of the ASEAN leadership team, you will be responsible for the overall performance and growth of Data & AI in your assigned geography. Your will develop the MU business strategy, drive the Go-to-market and business development activities, develop partner relationships, oversee day-to-day operations, ensure quality and deliver against financial performance metrics. In concert with other MU specialists and local executives, you will ensure that Avanade delivers full-spectrum solutions and value for clients and grows this part of Avanade's business.

Day-to-day, you will:

Drive business development through all stages of deal pursuit – from pipeline origination, qualification, presales & solutioning

Act as a trusted advisor to customers to drive their Data & AI ambitions

Develop and grow the partner network to bring the best of Microsoft

Drive investment decisions to help grow the offering and practice

Manage effective delivery of work to clients, ensuring adherence to Avanade methodologies and ensuring client satisfaction

Support MU personnel activities, including hiring, staffing, skills forecasting and career development

Partner with regional executive(s) to determine priorities for staff positioning on client projects, business development activities and internal investments initiatives

Travel as needed

About you

You are a well-rounded consulting services professional with skills and background in selling, solutioning and delivering Data, Analytics, Machine Learning & IoT driven solutions. You understand the industry, the client perspective, the Data & AI technology landscape, the financials, and the business. You are a great client communicator and mentor and leader to your team.

You are a sales, project management and consulting pro rolled into one.

Your business leadership experience likely encompasses:

Growing a technology services line of business through strategy and sales contribution

Establishing a presence in a target market and in the minds of key clients through client interactions and executive presence

Business development, marketing, and complex channel management

Excellent leadership and communication skills, especially strong influencing and negotiation capabilities.

Specific consulting and delivery experience likely includes:

Delivering solutions for client organizations through complex solutions with heavy client interaction

Strong consulting and project-based background, including assessing and managing the opportunity and risk associated with large-scale, complex projects

Guiding and directing leadership teams in developing, producing and promoting solution offerings

Significant experience with offshore teams and delivery

Deep technical expertise in domains relevant to your MU solution portfolio.

You likely have around 10 -15 years of relevant technology business leadership experience in areas such as solution sales, creation, delivery and business management. You likely also have at least four years of demonstrated people and/or business leadership experience. You have strong understanding of Data & AI market – trends , key players, tools & technologies , customer pain points and use cases for Data & AI. You have a good knowhow of both hosted and Cloud driven Data & AI solutions and ability to position those with customers. Understanding of Microsoft Azure and Azure Data & AI solutions is a big plus. Other Microsoft and project management certifications (such as Project Management Professional, Projects in Controlled Environments (PRINCE2), Project Management Institute) are considered valuable.

You will likely have a Bachelor's Degree in a business or technology-related field, with an MBA or advanced technical degree preferred. ).

Apply now
Skills Position Purpose & Summary

Within the ANH Enterprise, responsible for thought leadership for Commercial Excellence (CE) in assigned region (NA, LATAM, EMEA, APAC, China). CE goes beyond Sales: it is the end to end system and experience we need to put in place to enable our customer intimacy approach and become an inorganic growth engine. Think about market mapping, customer segmentation and sub-segmentation, offering management (route-to-market, coverage models, portfolio), Read more
channel management (direct, indirect), sales enblement (freeing up sales time, training, digital enablement), etc. Execute the CE workstreams to achieve CE results within region. Drive execution and commercial growth for the business. The goal of the role and CE is to empower our commercial teams to provide customers the best total experience in our industry, resulting in earned organic growth rates and margins in industry. Partner with Regional Managing Directors (RMDs) and Managing Directors (MDs) on roadmap development and prioritization. The CE director should become an expert in foundational and innovative CE approaches and act as a coach and trainer to commercial leaders and MDs in the region.

Principal Accountabilities

70% Drive and optimize performance for the sales and wider go-to-market organization in assigned region (NA, LATAM, EMEA, APAC, China)

•Work with ANH MDs and Commercial teams to empower them to deliver a go-to-market organization and system that is widely recognized inside and outside Cargill as among the best in the industry.

•Support commercial team in delivering industry leading organic growth, delivering innovative and differentiated customer solutions.

•Continuously work on assessing current capability levels in CE for each market and put plans in place to continuously upgrade CE capabilities by market. Ensure that plans are aligned with the PMO Leads and are actually being executed on time and in full.

•Lead MDs and commercial teams through market mapping, route-to-market design and offering/coverage model development.

•Lead MDs and commercial teams through Customer Segmentation & Classification (sub-segmentation).

•Enable and coach MDs and commercial teams through successful go-to-market implementations.

•Define and build (Key) Account Management capabilities applicable to ANH in your region and to be enable working across regions on key accounts.

•Implement Sales Effectiveness sales funnel management based on Cargill Sales Framework.

•Become an expert in foundational and innovative CE approaches and act as a coach/player to commercial leaders and MDs in your region.

•Responsible for deploying consistently set up CE KPIs (leading and lagging ones), tracking performance versus these KPIs and ensure focus and continuous improvement on upgrading the performance.

•Closely collaborate with the Strategic Pricing function on the Customer Profitability work and especially the strauctural CE levers that can be pulled in this context.

20% Provide leadership in the identification and implementation of commercial and sales best practices that provide tangible, measurable results.

•Identify/develop and implement consistent approaches of Sales and Commercial people, process, and technology enablers that result in growing markets and margins, in an effective and efficient way.

•Utilizing the sales capability assessment by the MD/RMD to determine potential value map with prioritization and monetization of those.

•Bring the outside-in from time to time to ensure we stay current in terms of what good looks like in CE.

10% Capability building for sales effectiveness and channel management with the businesses to build the capability and mature it accordingly.

•Consistently manage the backlog of capabilities for each business, based on current state gap with future state.

•Lead, train and provide frameworks, tools and approaches to enable MDs and commercial leaders to have successful indirect channels (Dealers, Distributors) in place.

•Lead Channel Management capability building (in-market).

Education, Experience, Skills

Required Qualifications

•University level degree. 8+ years of relevant experience in a for-profit enterprise (Commercial, Sales R&D, Marketing and/or Strategy). Proven ability to drive results through geographical/matrix and virtual teams.

•Proven ability to drive and lead change in complex global organizations with competing priorities.

•Demonstrated presence, thought leadership; proven ability to effectively engage and influence stakeholders across a broad range of organizational levels internally and externally.

•Demonstrated resourcefulness/resilience.

•Demonstrated Emotional Intelligence (EQ).

•Demonstrated analytical capabilities.

•Proven financial/P&L accumen and a good understanding of the CE levers that can be pulled in a P&L.

•Strategic. System thinker. Mental agility.

•An ability to move seamlessly back and forth between planning and execution.

•Fluency in English language and at least one native in-region language.

•Business acumen and a proven track record of improving commercial performance in a previous role.

•Strong software acumen, especially in Excel and PowerPoint.

Preferred Qualifications

•Relevant advanced degree in business or science. Formal change management education.

•Frontline sales experience.

•Proven ability to successfully manage a P&L and drive growth. Understanding the commercial levers in a P&L.

•Demonstrated success in developing and delivering growth initiatives via teams that he/she does not directly control.

•Experience in product lines or markets (value added) at all stages of the life cycle.

•Knowledge of selected category, industry or customers. Familiarity with related consumer and customer trends.

•Significant experience leading a multi-cultural, geographically dispersed team.

•For EMEA- Fluency in a European language beyond English (French, Dutch, Polish, Italian, Spanish.)

•For LATAM- Spanish and/or Portuguese.

•For APAC- Thai, Korean, Vietnamese, Indonesian.

•For NA- French.

Beneficial Prior Experiences

•Exposure to customer segmentation and sub-segmentation.

•Regional Sales Leader experience. Commercial Director experience. Country Manager experience.

•Project Management experience.

•CAN experience within and without region for cross exposure.

•Change and/or transformation management role.

•Process mindset/disciplined approach following and continuously improving the playbook.

•Commercial Acumen. Financial mindset.

Other relevant information to the position

How will success be defined in this role:

•Success in the role will include - from the CE Team we want to work with markets, not to markets, so a team player with the proper behaviors.

•Have a backlog/demand of initiatives, meaning you are relevant and there is PULL for the expertise and work to be done.

•Building trust and a solid relationship with the regions RMDs and MDs in all three ANH groups (CAN, CQN and CHT).

•Maintaining the Playbook in alignment with your CE Director peers in the other regions and updating/improving it accordingly.

•Ask for feedback and learn from successes and failures.

•Achieve results.

•Being able to balance on the thin line between pull and push.

Skills and experience you will gain in this role:

•Cross regional exposure.

•Exposure to a variety of commercial systems and customer basis.

•Deeper understanding of the CE Playbook, which is transferrable to other roles.

•Become and expert in foundational and leading CE approaches.

•Upgrade your level of leading through influence.

•Deepen change management acumen and experiences.

•Stakeholder engagement.

•Advance systems thinking.

•Deep knowledge of all different business groups within ANH.
Skills Up to $4200 + $1000 (Car Allowance)
Must have IT hardware channel management knowledge
HarbourFront


Job Descriptions:
>• Develop, service, and grow relationships with corporate channel partners.
>o Developing sales strategies, negotiating with partners, training and developing their sales team.
>o Driving channel partner sales team to drive our sales & marketing campaigns
>o Monitoring the health of channel partners & their campaigns, keeping the Key Performance Indicators on track.
>• Achievement of monthly/quarterly sales targets.
>• Read more
Administrative duties, including the collation & submission of reports
>o Produce weekly sales pipelines report
>o Leads management reports
>o Crafting and implementing channel sales strategies to meet monthly sales quota
>• Facilitate business-to-business collaboration with partners trade shows, projects as well as prospecting for new customers.

Requirements
• Prior corporate channels & enterprise customer management experience preferred
>• Excellent communicators, analytical skills, energetic, passionate and positive thinker
• Exposure to IT products, especially printers, is preferred

All successful candidates can expect a very competitive remuneration package and a comprehensive range of benefits.

Please email your resume in a detailed MS Word format to [Click Here to Email Your Resume] stating:
1. Current Drawn:
2. Expecting Salary:
3. Date Available:
4. Reason To Leave Each Job:

We regret that only shortlisted candidates will be notified.

Yeo Wei Ling Vanessa
People Profilers Pte Ltd
10 Anson Road #09-01/02 International Plaza Singapore 079903
www.peopleprofilers.com
EA License Number: 02C4944
EA Personnel Reg Number: R1876549
Job ID: 487677
Skills